This post is sponsored by Chloe Wine Collection. All opinions remain my own.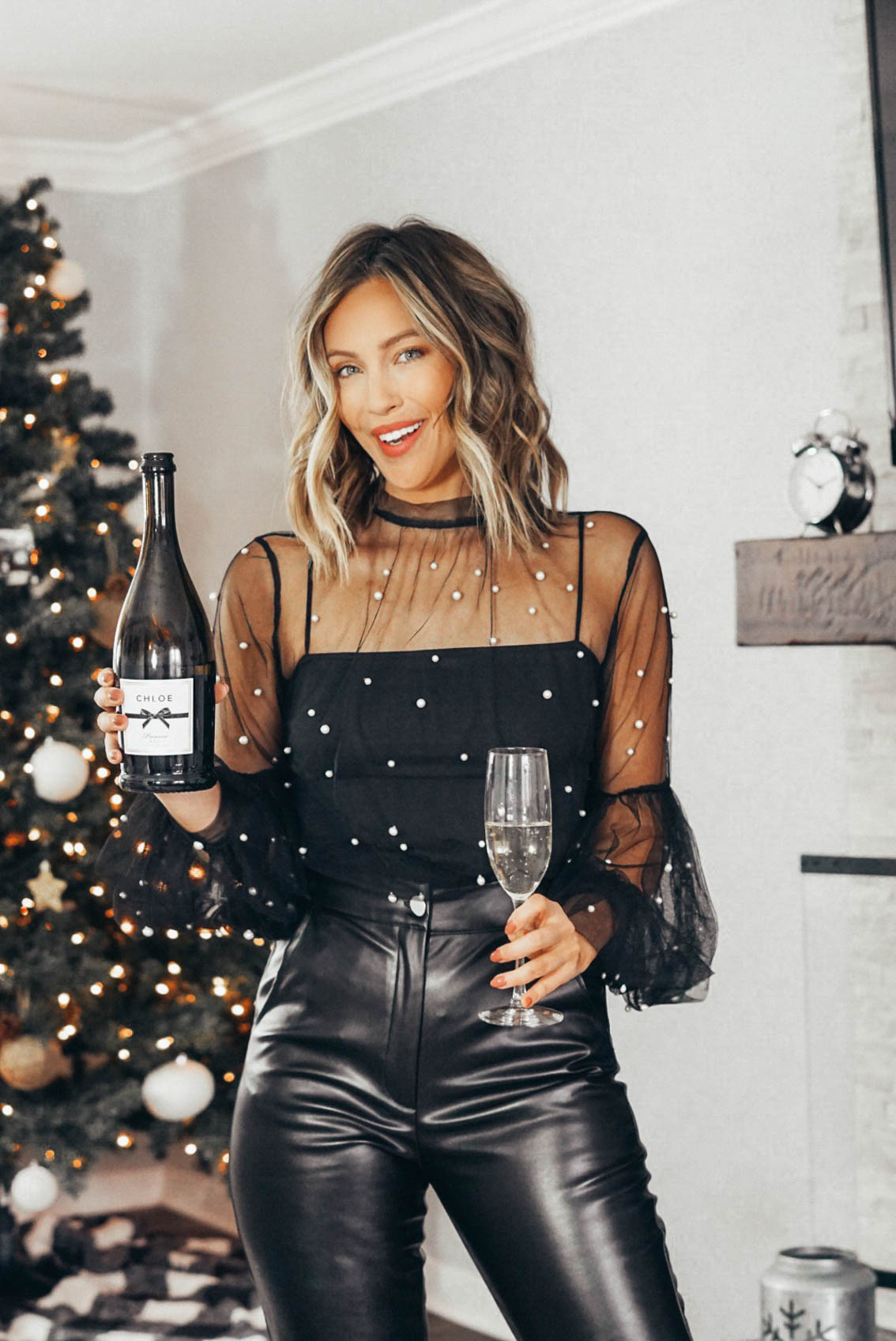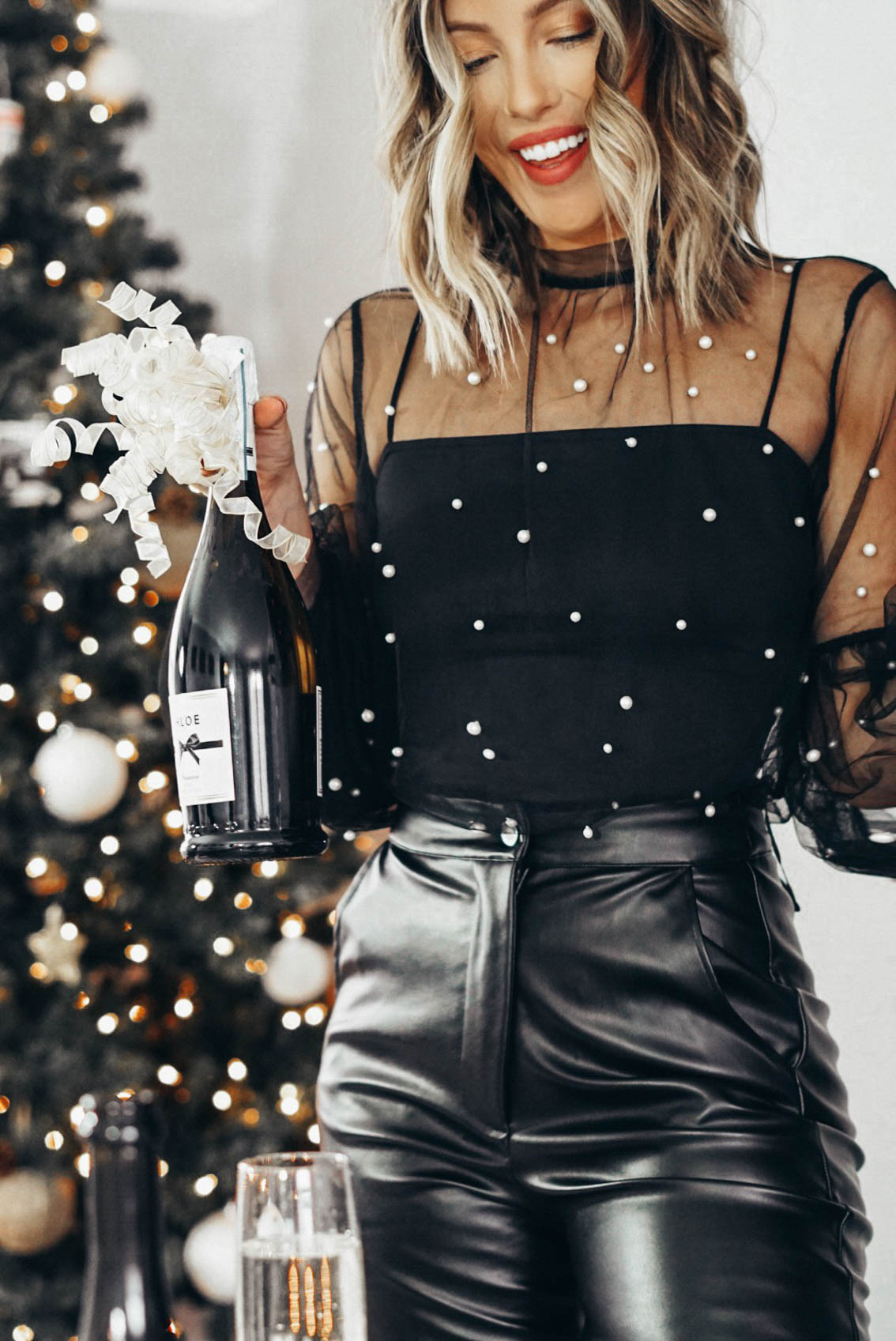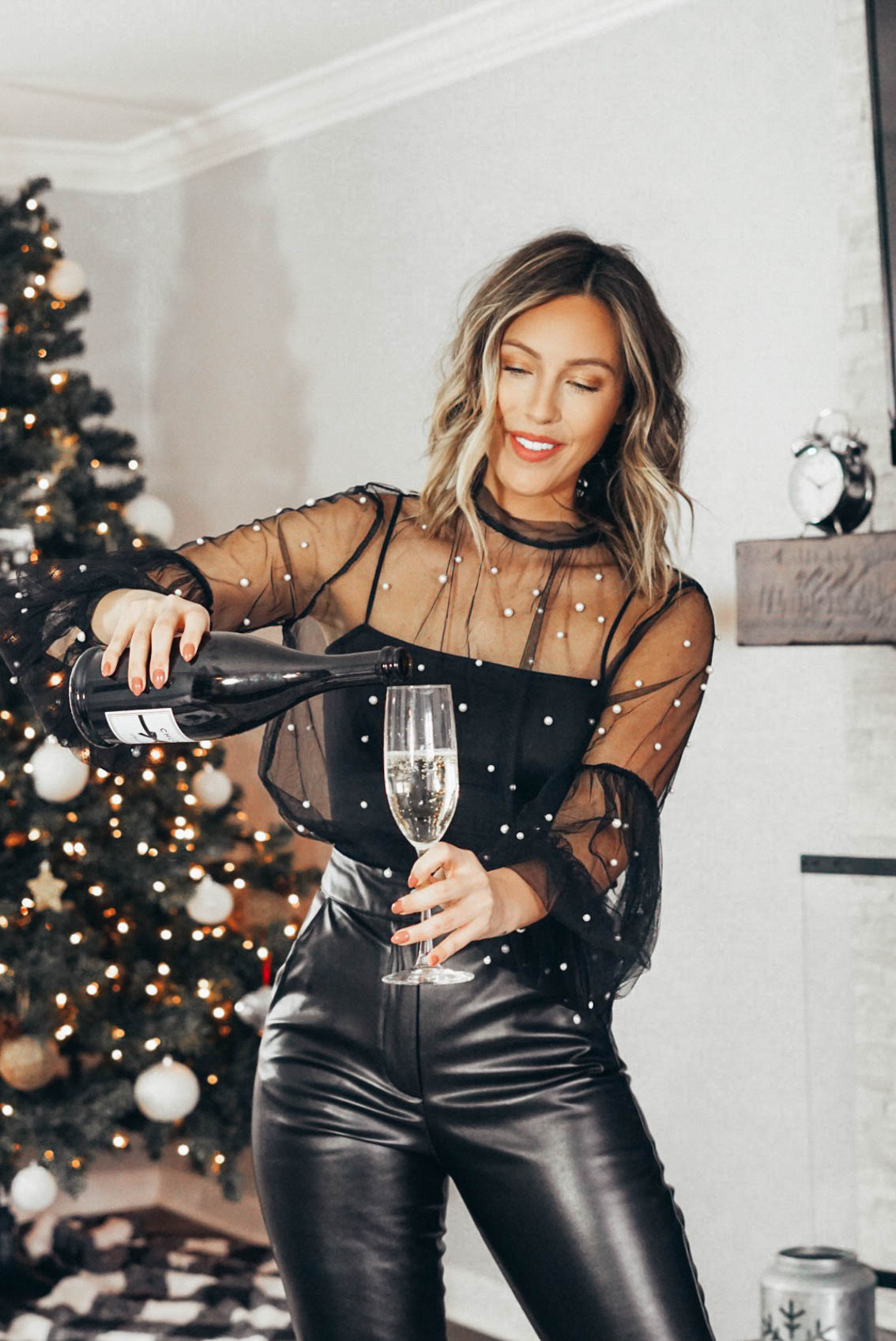 Hey guys! Where the heck did November go?! I can't believe it but I'm in full Christmas mode as you can probably guess by first glimpse of these photos.
I'm so excited to be working with Chloe Wine Collection again for the holiday season. Whether you've got a festive party to attend, are hosting a cozy gathering of your own, or need a personalized gift idea for a friend or family member, I'm sharing why Chloe Wine is the perfect option for all of the above.
[ CHLOE WINE FOR THE HOST OR HOSTESS ] Now, I've tried and enjoyed a variety of their wines, like the Pinot Grigio and San Lucas Cabernet Sauvignon (full list here), but the D.O.C. Prosecco is probably one of my favorites. The bottle alone with their classic bow label is chic and perfect to set out on a bar cart or a countertop, making it a great item to bring to a gathering.
[ COCKTAILS WITH CHLOE PROSECCO ] Chloe's Prosecco is bubbly and bursting with fresh fruit flavors like peach, green apple, citrus and floral. It's the perfect base to create a fun featured drink for Christmas or New Years or any party in between. Here are 3 recipe ideas for you:
4 oz. Chloe Prosecco
0.5 oz. orange liquor
1 oz. pomegranate juice
Garnish with an orange twist and pomegranates
1 sugar cube
Dash old fashioned bitters
5 parts Chloe Prosecco
Cherry & orange peel for garnish
1 part freshly squeezed pomegranate
½ part lime juice
4 parts Chloe Prosecco
1-2 dashes bitters
½ lime wheel and pomegranates for garnish
[ CUSTOM LABELS WITH CHLOE WINE ] Looking for a gift idea with a more personalized touch this holiday season? If you visit their website here, Chloe Wine gives you the option to create free custom labels to wrap around ANY of their bottles of wine. How great, right!? Just put a bow on it and you're set!
For more information and a store locator, please visit www.chloewinecollection.com and Chloe's social channels on Instagram and Facebook.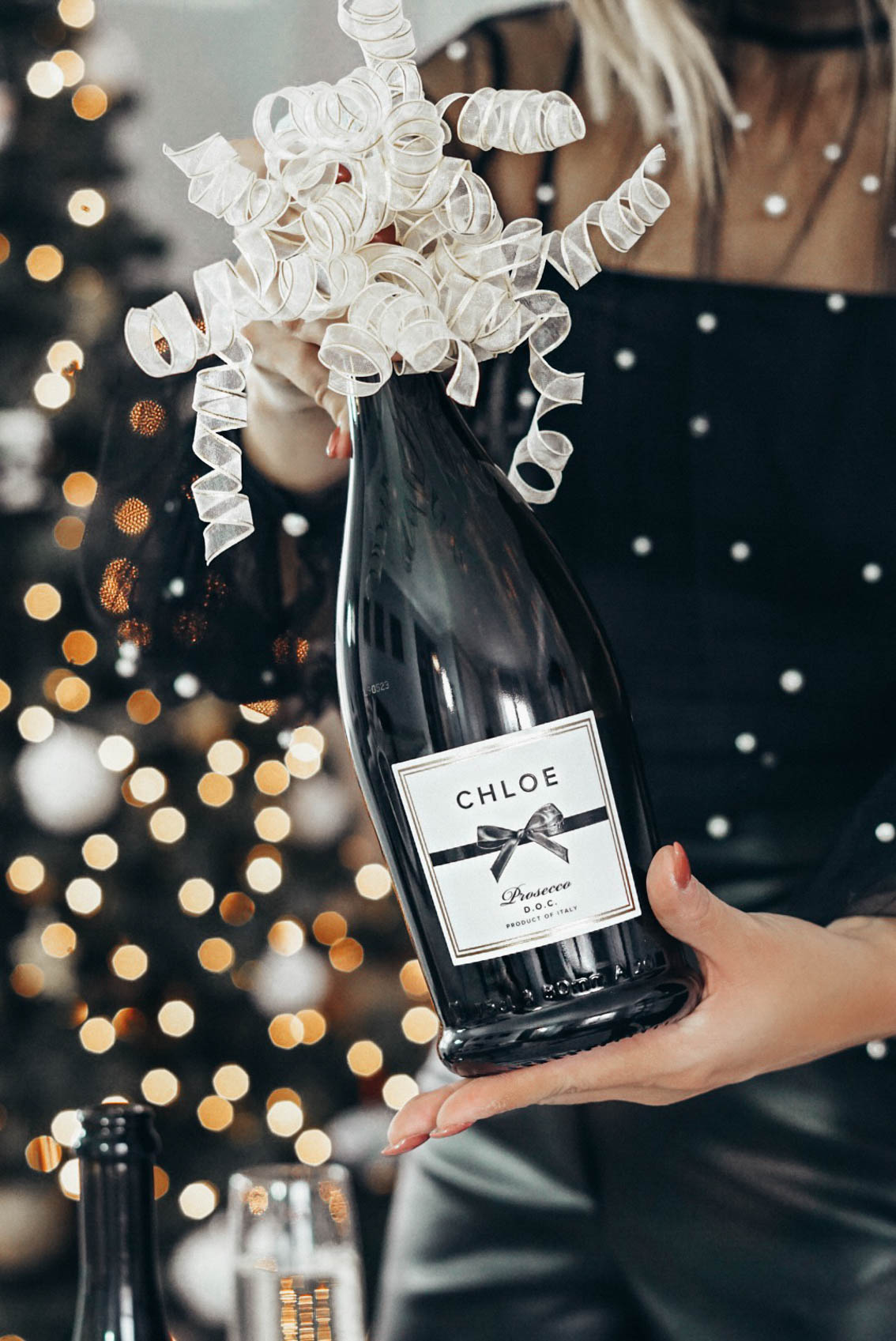 RECENT BLOG POSTS