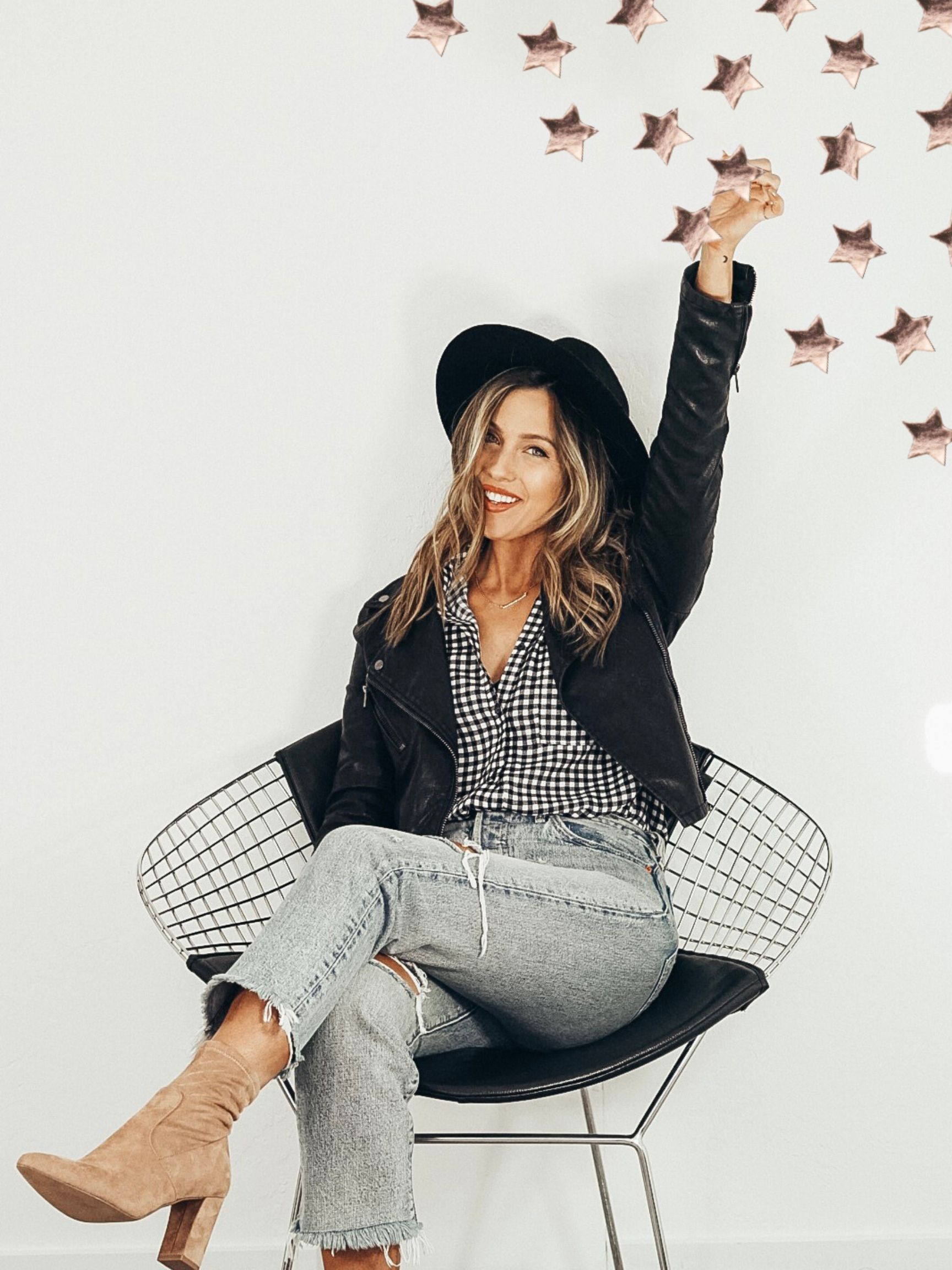 I've worked with a lot of great local Pittsburgh brands, companies, and creatives throughout my 5+ years of blogging so it's important for me include them during the holiday season.
You may have noticed that many of my gift guides include items from bigger retailers because it's familiar for a broader audience. BUT, with that being said, I wanted to come up with a master list of local shops + their deals for those of you that shop on Small Business Saturday. It's a great way to support these special businesses, retailers, and restaurants in our neighborhoods that have so many friendly, hard-working faces behind them. Because truthfully… they're the real MVPs.
LOCAL CLOTHING BOUTIQUES
14% off your purchase Friday-Monday (closed Monday but can shop new Cyber Monday product online!)
11/25-11/30: open 10am-5pm (closed Thursday) & offering a tiered discount sale… the more you spend, the more you save… up to 30% off your entire purchase!
Sweaters starting at $68, tees starting at $38, and tons of jewelry in the $30-$75 range
Saturday: 10% off a purchase of $100+ from 9a-12pm
Saturday: For every $50 spent, get a $10 gift card for future use with complimentary champagne and cookies from Mediterra
Cyber Monday: 30% off with code CYBER30 and free shipping on orders over $150
Friday-Sunday: 10% off everything (including sale)
Black Friday: stacked sale on the entire store – 40% in the morning, 30% in the afternoon, 25% off until close
Saturday & Sunday: 30% off
Cyber Monday: 40% off online
Friday-Saturday: 20% off everything storewide and an extra 20% off sale (include's their men's pop-up shop)
20% off Cyber Monday
Open 10-6pm on Saturday with in-store specials – shoes $20, leggings $6.99, fleece pullovers $25, jewelry $10, BOGO on clearance items
Scratch & save cards that are redeemable at checkout
Cyber Monday – $20 sweaters and all of the specials above
11/29-12/2: Free standard shipping on all purchases – no minimum – no code necessary!
Discounted bundles with leather goods
Buy any crossbody or clutch, receive a free cardholder of yours choice (automatically applied at checkout)
OTHER LOCAL PITTSBURGH-AREA BOUTIQUES/SHOPS
Friday: free mug with a $50 purchase, loyalty members receive a gift – in store only
Saturday: 20% off in-stores
Monday: free shipping on orders of $50+ and a bonus surprise gift
Black Friday: Buy a quarter of CBD flower and get an eighth free
Saturday: 20% off everything like CBD + more
Black Friday: BOGO 50% off sale
Small Biz Sat: 20% off the winter collection with code LOVESMALLBIZ
Cyber Monday: $10 off a $35 purchase with code CYBERMON
Black Friday: 9am-12pm pick a secret surprise from Santa's vintage bag
Friday-Sunday: no sale but donating a percentage and matching it to the North American Traditional Indigenous Food Systems. Their mission is to promote indigenous foodways education & facilitate indigenous food access. Can donate here if you can't make it to the store!
11/30-12/1: members will receive an extra 10% off on top of their member discount
Phipps will also be participating in Museum Store Sunday on Dec. 1st – guests who make a purchase of $150 will receive a free Phipps logo tote bag
30% off on Black Friday
Friday-Monday: 10% off everything in-store and online with code PLANTSGIVING (Monday hours 3-7pm)
Several product lines marked down 20%
LOCAL SPAS/SALONS/BEAUTY BARS
Friday-Sunday: Smith & Cult makeup 2 for $20, buy 3 Oribe products and get a free gift set, Unite gifts – receive a free product on each
Sistine Facial Plastic Surgery
Black Friday & Cyber Monday: get 20% off your total purchase on medical grade skincare + free shipping over $100 with code FRIDAY20 or CYBER20
Black Friday & Small Biz Saturday: 20% off all packages, services, and merchandise
Online code: HOLIDAY
Free Oribe Gold Lust Gift with purchases over $75 (in-store only)
Cyber Monday: 20% off packages, 20% off certificates with code: CYBERMON2019
Small Business Saturday: 20% off all gift cards (link to purchase here)
11/28-12/1: for every $100 spent, get an additional $10
Buy a $100 gift certificate, get $25 free OR buy a $50 gift certificate, get $10 free
Buy a $100 gift card, get $10 bonus cash card
Buy a $50 gift card, get a $5 bonus cash card
BOGO handmade soap bars
Friday-Saturday: Buy $100 gift certificate, get an extra $20
LOCAL RESTAURANTS/FOOD/DRINK
Get 10% off a specialty latte/fall latte when you mention my blog or name or show them this post!
11/29-12/6 get 20% off with code CYBER20
35% off when you pick up at Trax Farm
Friday-Sunday: Buy a cleanse, get a free cleanse of the same value for 2020
12/1-12/6: 20% off for new users only with code LocalBusiness20 (must spend a minimum of $50 before tax to redeem)
Buy $50, get $10 / buy $100, get $20
Buy $100 gift card, get a $10 holiday bonus card for free (online too)
Fresh pasta, bottles of wine, and more in their market!
Lots of small business Saturday specials + they'll be releasing their rare winter beers
$1 drafts if you catch a movie at Row House Cinema