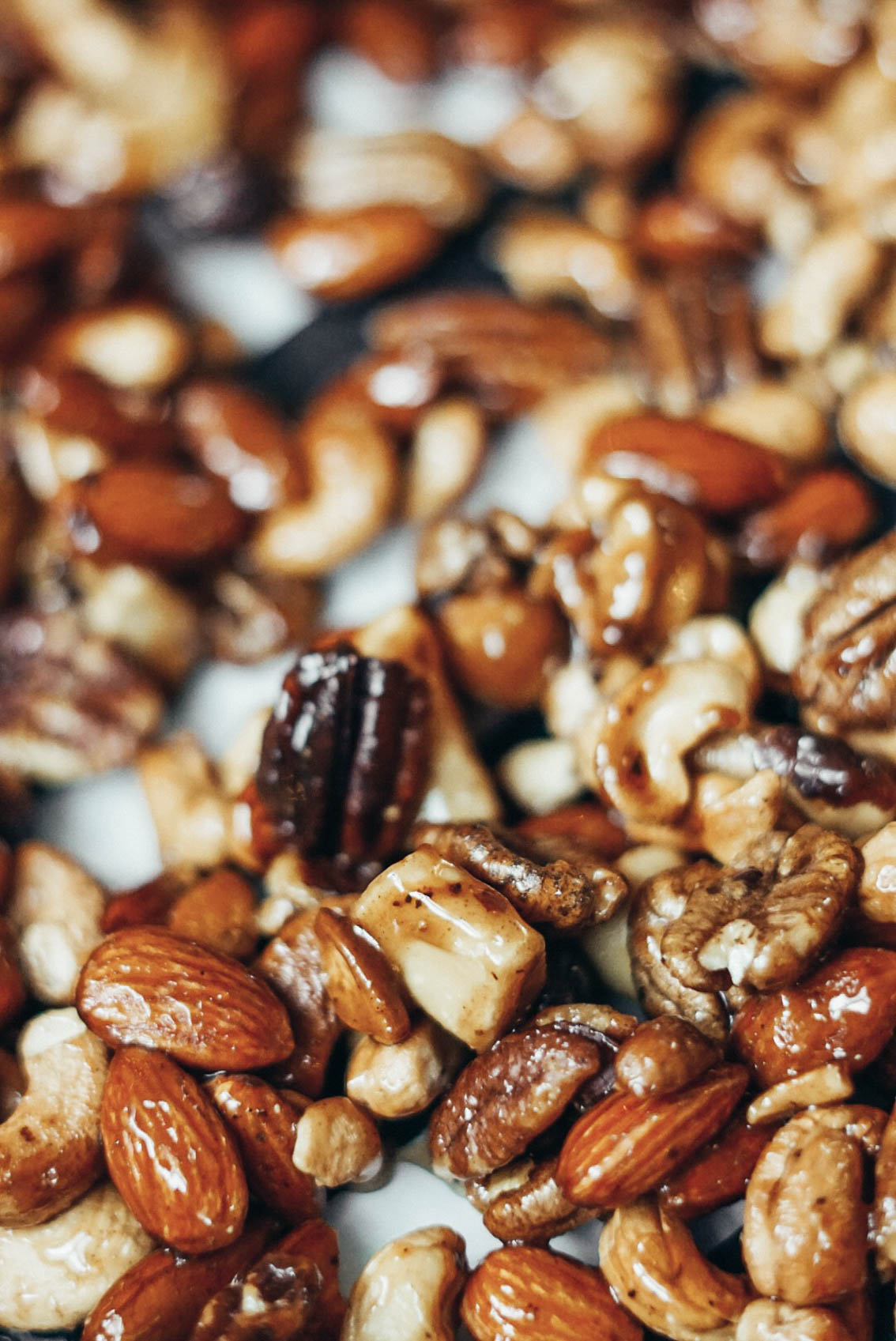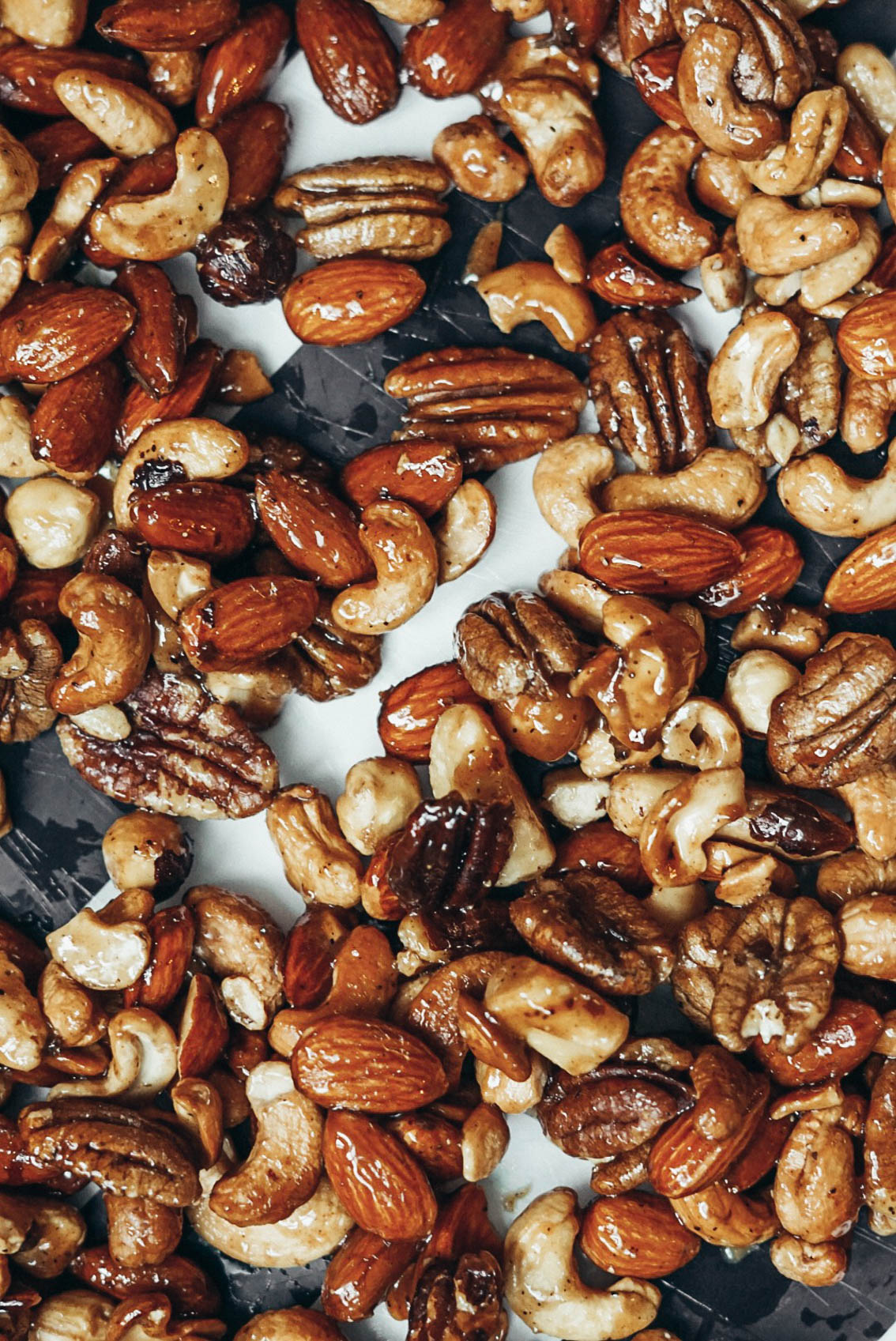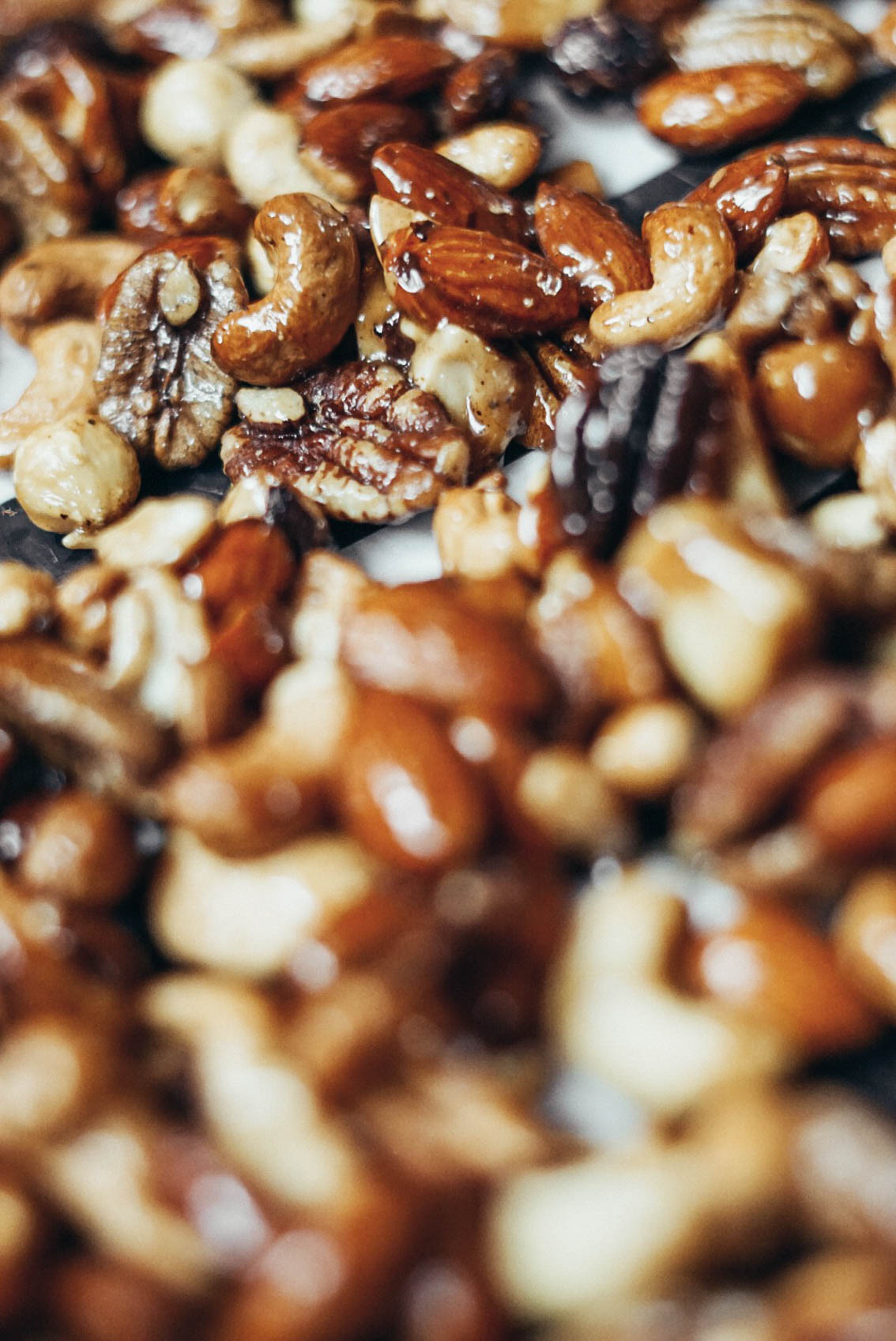 Impromptu recipe share coming at ya!
I had plans to make these today to bring to Thanksgiving, and of course, I decided I should share a glimpse on IG stories. I'm putting the recipe here in a blog post so you can easily access it down the line . So here we are…
These party nuts are so yummy and fulfill every salty, sweet, spicy craving you might be having. I made them 2 years ago and they were a hit. And pretty addictive I must say so myself so be sure to make an extra batch for yourself.
These would make great gifts to bring to a party or for co-workers, etc. Pop them in a mason jar with a lid and add a cute bow.
INGREDIENTS
4 cups of your favorite nuts (I used pecans, walnuts, almonds, and cashews)
1 tsp salt
1/2 tsp pepper
1/4 tsp cumin
1/2 tsp cayenne pepper
1/2 cup sugar
1 tbsp butter
1/4 cup water
DIRECTIONS
preheat oven to 350 degrees
mix the nuts + salt, pepper, cayenne, cumin in a bowl
heat butter, water, and sugar over the stove & whisk
pour wet mixture overtop the nuts & coat
line the baking sheet with parchment paper and bake nuts for 11 minutes, stir, and put back in for about 7 minutes until they're sticky (they won't feel crispy at this point – that's ok)
allow to cool on parchment paper