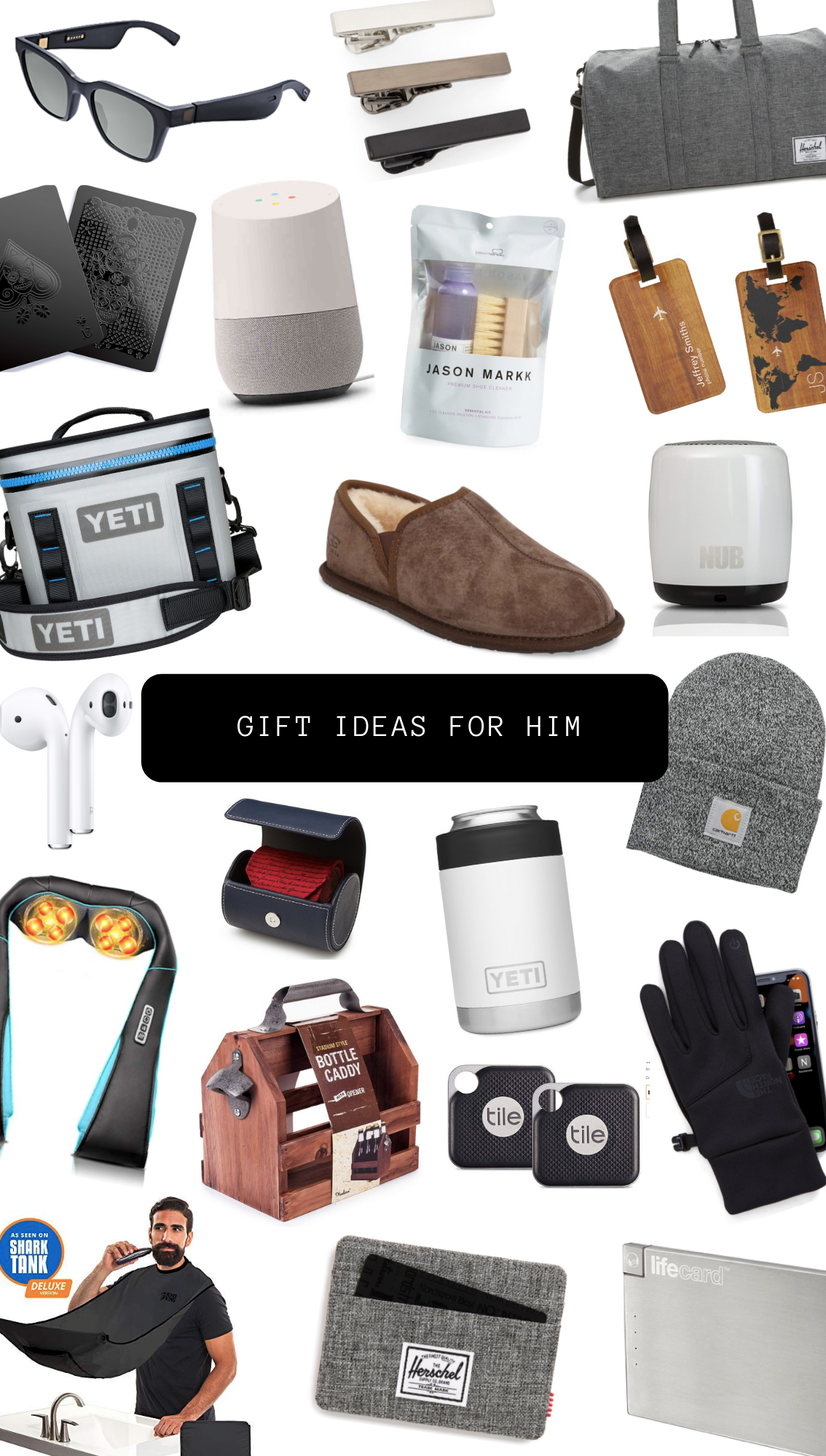 Okkkk friends – here is my second holiday gift guide of the year.
…All Christmas gifts for the lucky man or MEN in your life!
Some items to note:
The mini NUB speaker: you can grab this off of Amazon for under $20. And if you're wondering if it works – YES, it does. I have one and it's impressive the volume & sound that comes out of it. This is great for anyone on your list and you'll see me repeat it a couple times on my guides.
The official beard bib: This may or may not be a gag gift. But really Josh needs to start using one STAT.
YETI can insulator and soft cooler: Josh has both and YETI obviously has great quality products. This is probably the most "timeless" gift you can get a man who likes drinking beer. Lol.
Check out my THOUGHTFUL & UNIQUE GIFT IDEAS here if you missed it.
MORE GIFT GUIDES FOR 2019: