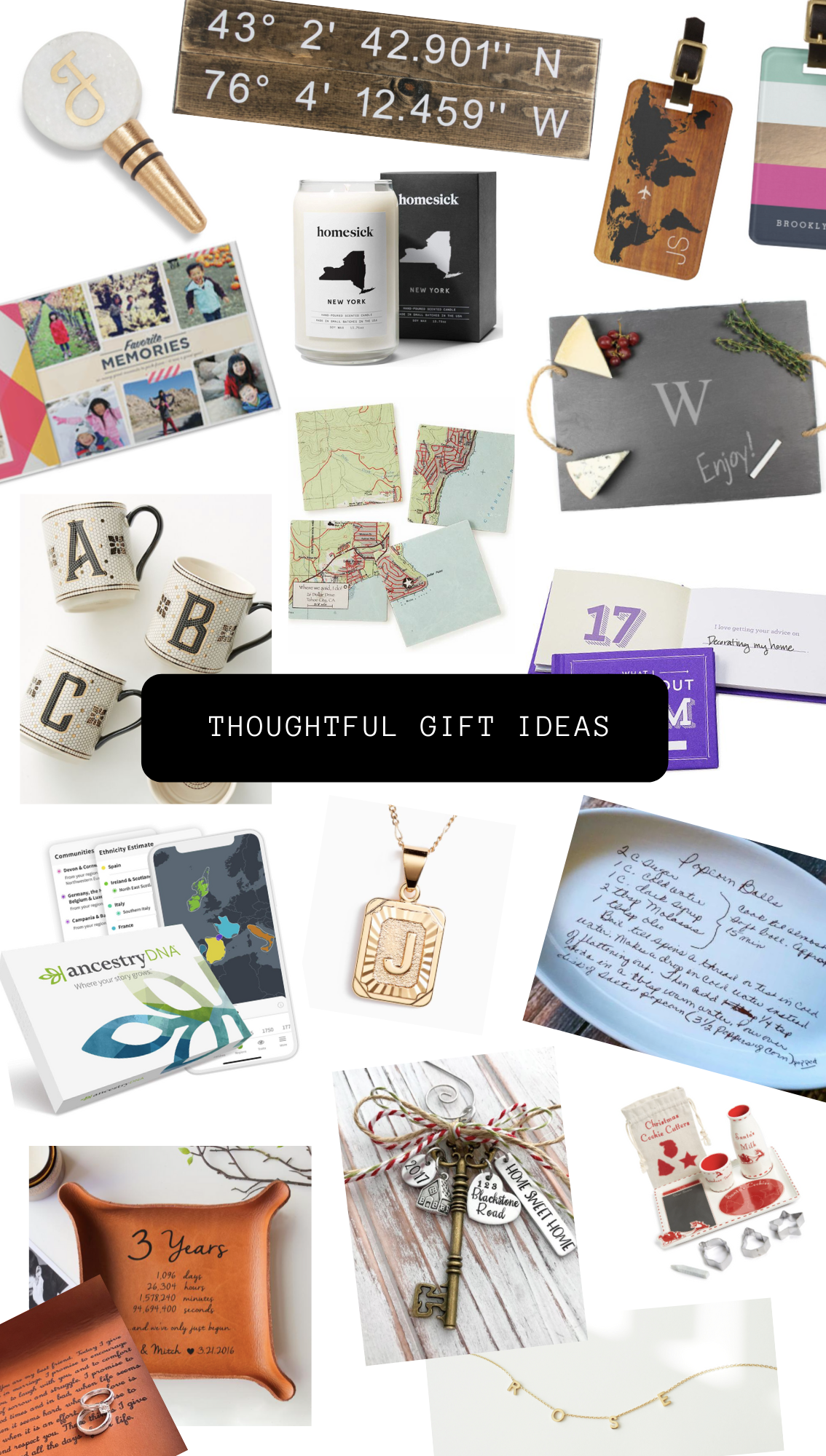 Well you guys. It's officially that time of year. My gift guides are ready and completed for anyone who wants to get a kick start on their holiday shopping.
Per usual, I'll be going live with a few other gift guide "themes" (i.e. for her, for him) but this first one I'm sharing has lots of unique and thoughtful gift ideas. If you're sick of giving generic gifts like scarves and techy things, I've got you covered with this one.
BTW, generic gifts are great (who doesn't love a candle?) but there's always that special someone in your life that deserves a little bit more.
Let's get to it. Shop the items in my collage by clicking below. I'll include a little snippet/teaser for each item incase you're unsure of what it is.
MORE 2019 GIFT GUIDES: