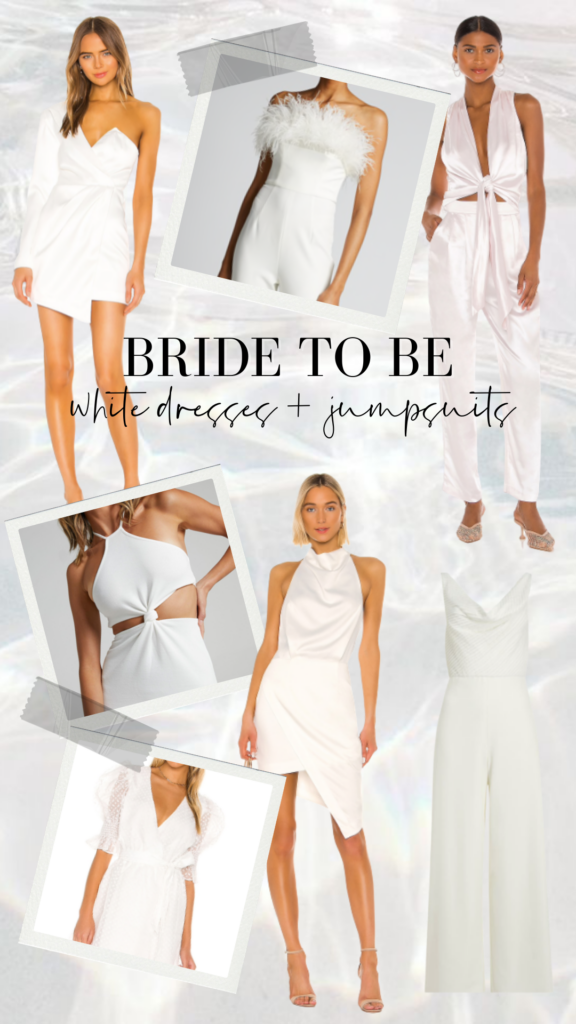 If you landed on this page I'm going to take a wild guess that you are likely a bride to be as well! Congrats! :) Josh and I officially have 4 months until we tie the knot. Our date is July 10, 2021 and we'll be getting married right here in Pittsburgh.
I can't lie, the pandemic has made the planning process a little stressful with all of the unknowns. But we're doing the best we can for the times, ya know. My fingers are crossed HARD for all the brides out there.
I've been on the hunt for the perfect white bridal shower outfit so I figured I'd toss up a blog post with lots of cute options that I found along the way. I'm just sticking to white dresses and jumpsuits for this particular post but I'll eventually round up for honeymoon and bachelorette looks, etc. Any of these pieces could totally be worn for a rehearsal dinner as well.
I will try my best to update this blog post here and there so that everything stays up to date and in stock. But this is a start for now!
You can shop all the white dresses and jumpsuits I found below by clicking on any of the images.
Interested in more wedding related content? Check out these recent blog posts of mine if so:
My Experience Wedding Dress Shopping
What I Wore For Our Engagement Photos
How I Framed Our Engagement Photos