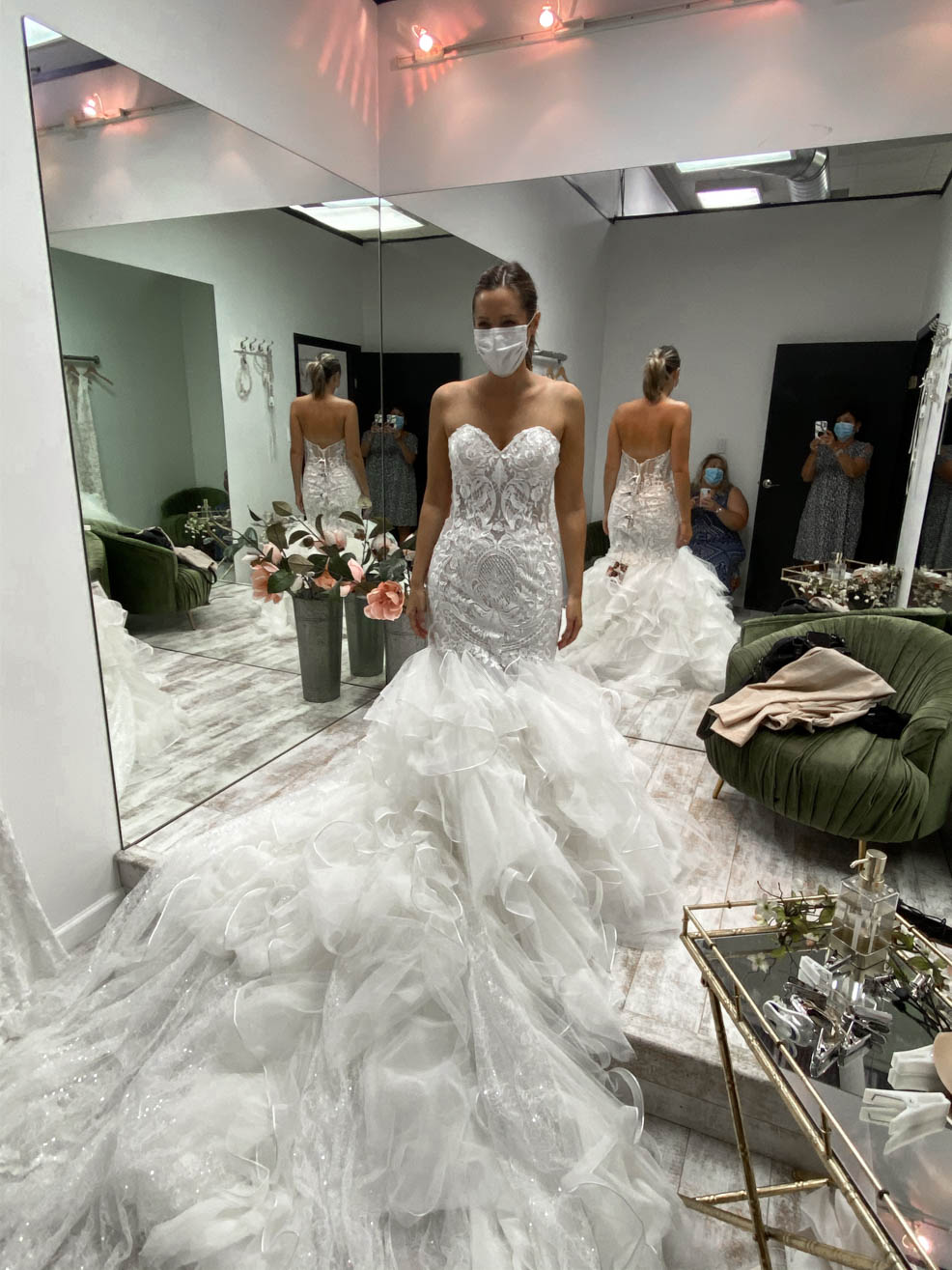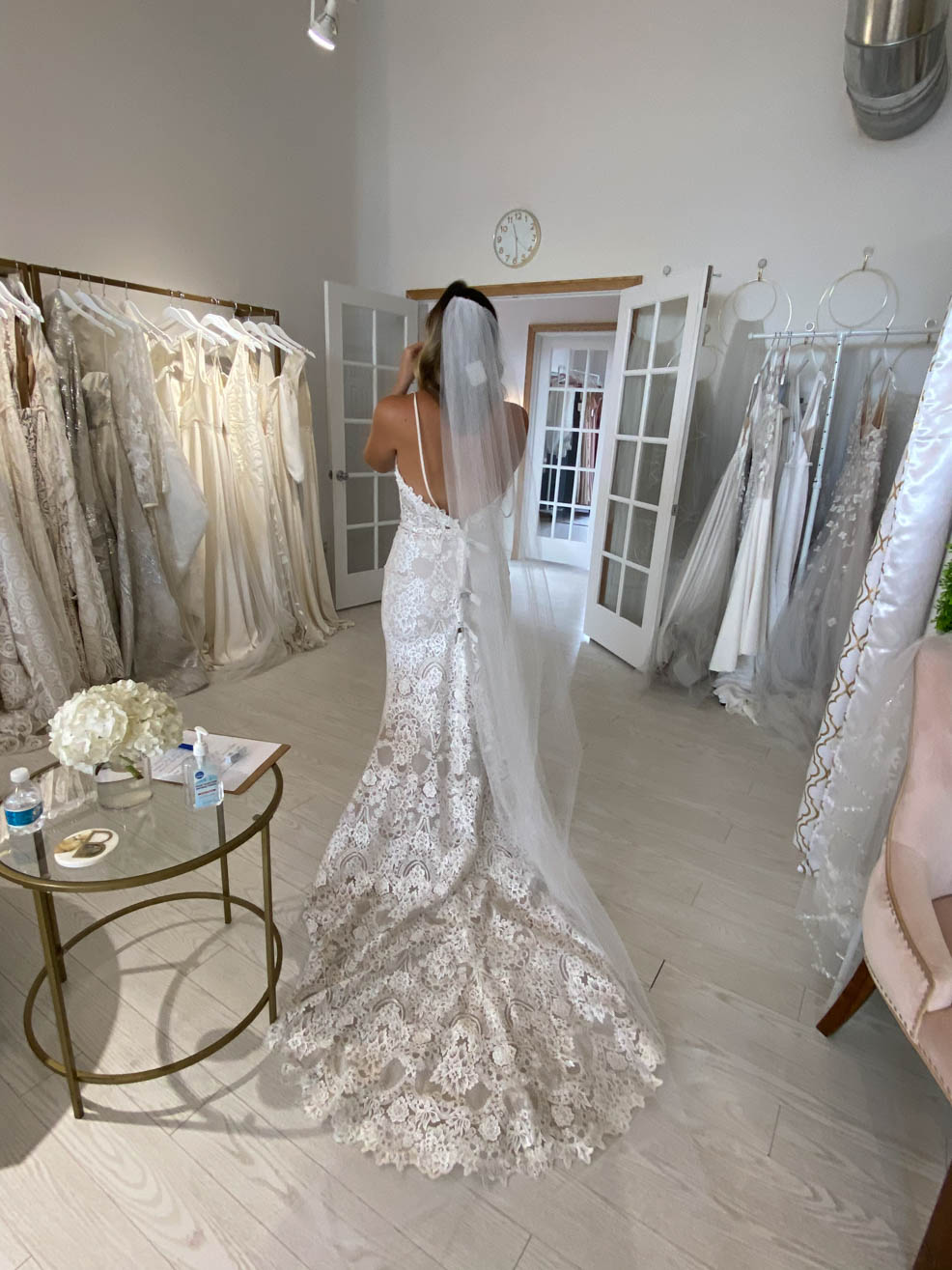 Hey guys! I'm finally getting back into the swing of doing some wedding planning since the holidays and figured I'd share my experience with wedding dress shopping. I'm sharing a couple photos above (isn't the mask a cute addition?!) but of course, none of those are "the one".
A couple of weeks ago I asked you to submit any questions you had about dress shopping and I'm answering all of them in my most recent IGTV on Instagram!
I'm also listing the bridal shops in Pittsburgh that I personally went to + other recommendations I received from my readers here! These are the four I had appointments at:
Blanc De Blanc
Anne Gregory (where I found THE ONE!)
Bridal Beginning
Sorelle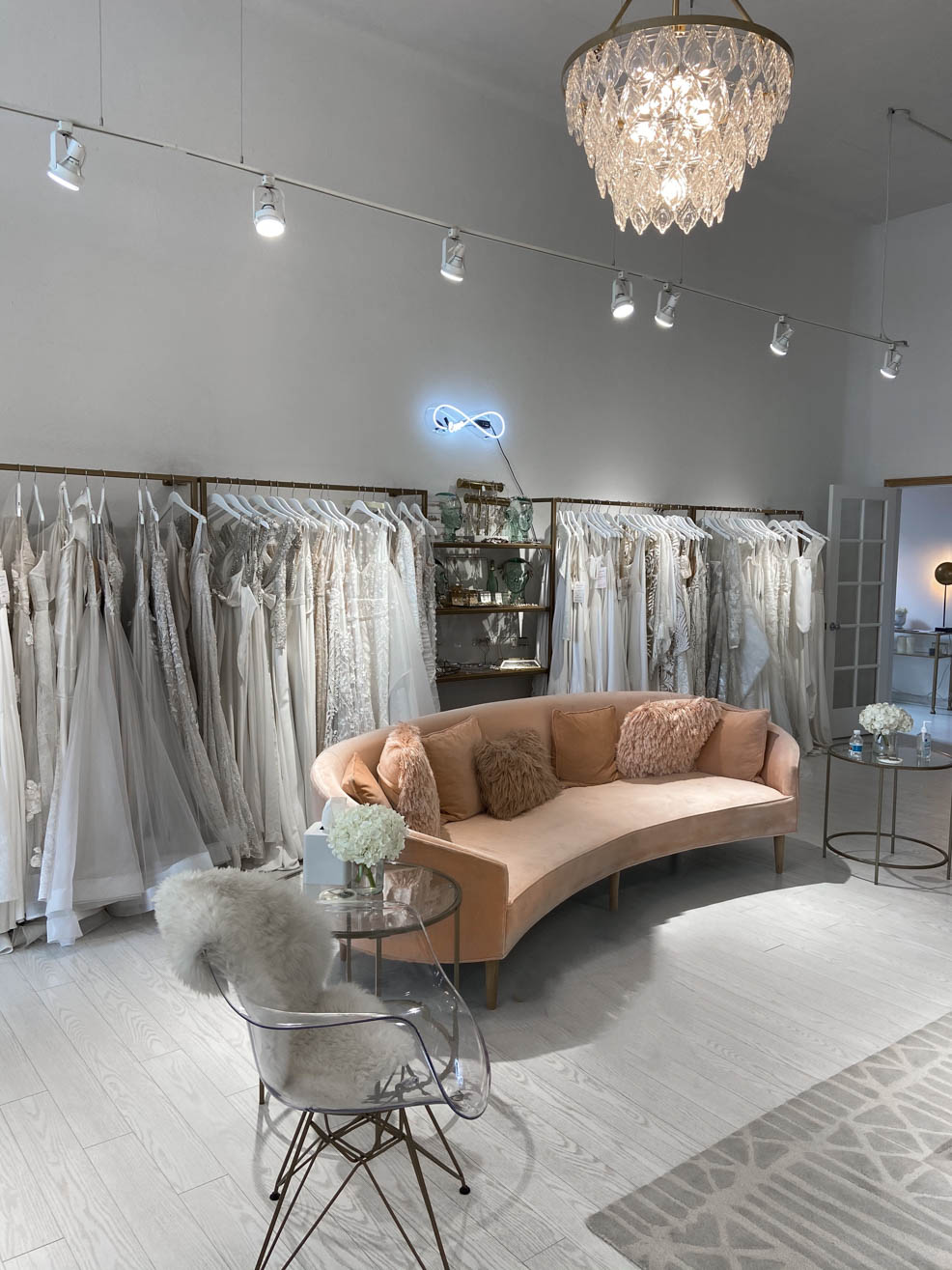 And here are some additional bridal shop recommendations that I received:
Lux Redux Bridal
Exquisite Bride
Better Bridal
MB Bride
BHLDN
One Enchanted
David's Bridal
One White Lane
Clarissa Boutique
This Magic Moment
Babette's
These are the topics and questions I answered in the video:
+ Who did you bring with you?
+ Where did you go dress shopping in/around Pittsburgh?
+ Do you have recommendations on where to dress shop in Pittsburgh?
+ How did you choose which boutique to go to first?
+ Did you have any worries going into the dress shopping process?
+ How many places should I make appointments at?
+ Did you have a style or type of wedding dress in mind before going shopping?
+ How many wedding dresses did you try on until you found the one?
+ How did you know it was "the one"?
+ Did you cry when you said yes to the dress?
+ Did they let you pull wedding dresses yourself?
+ What did you bring with you? Did you need a bra or did you go without one? What was your underwear situation?
+ Best or worst experiences when dress shopping?
You can watch my Wedding Dress Shopping Q&A here!