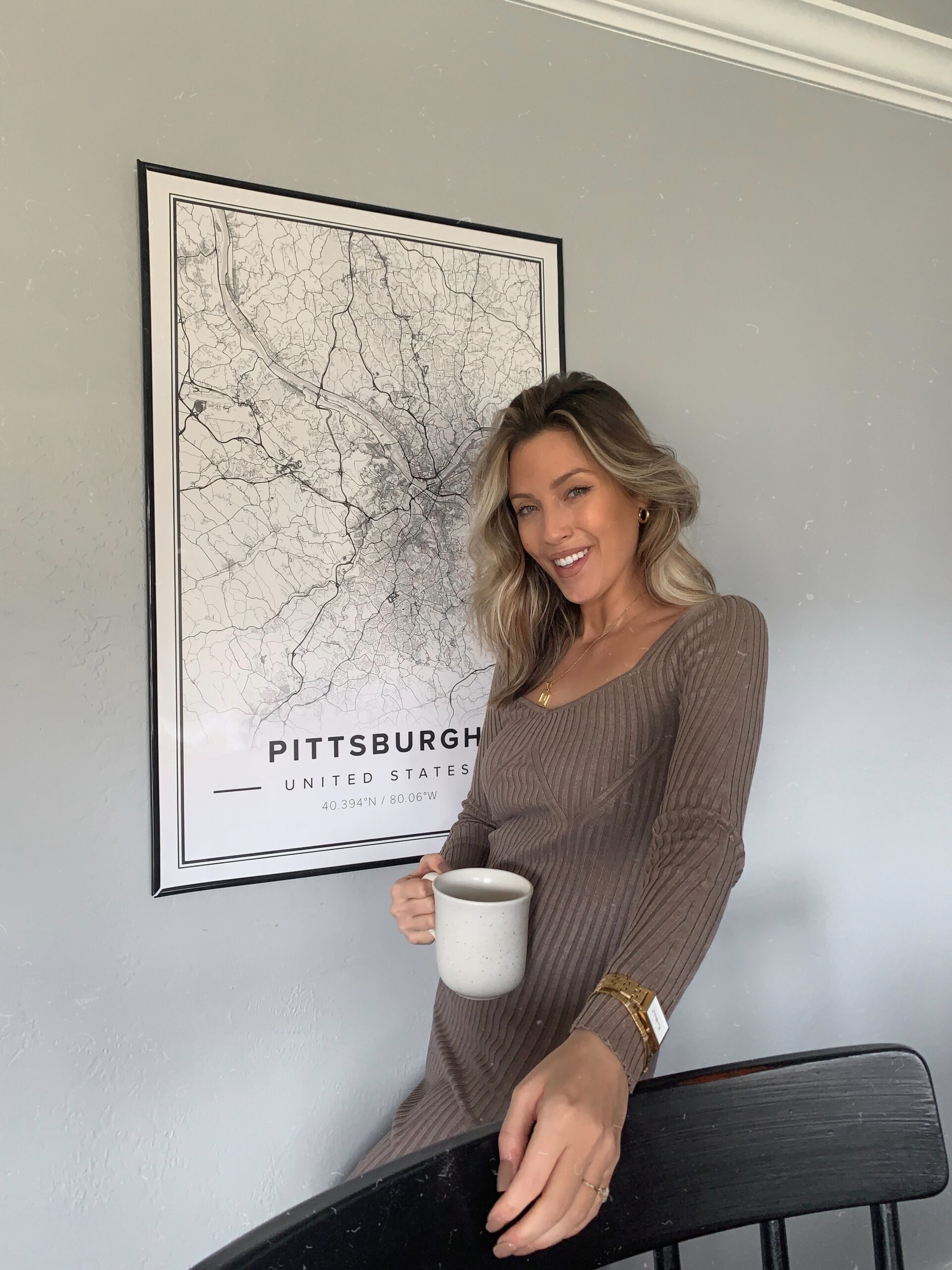 I recently replaced the print I had in the dining room with this Mapiful one and am loving the change! I feel like it's a little less feminine than what was there previously & it looks nice in the space. It doesn't really look it in these photos but it's a nice size. We went for the 24×36.
They have a few different customizable options when choosing a print. I picked the classic Mapiful but they also offer text art + zodiac and star maps. This is a thoughtful gift idea in my opinion or just something meaningful to hang in the home. For example, you could get the coordinates of the place you met your significant other or get a print with how the stars were aligned on the night you got married or had your first child.
You can checkout Mapiful here! Use code BALANCE10 for 10% off!