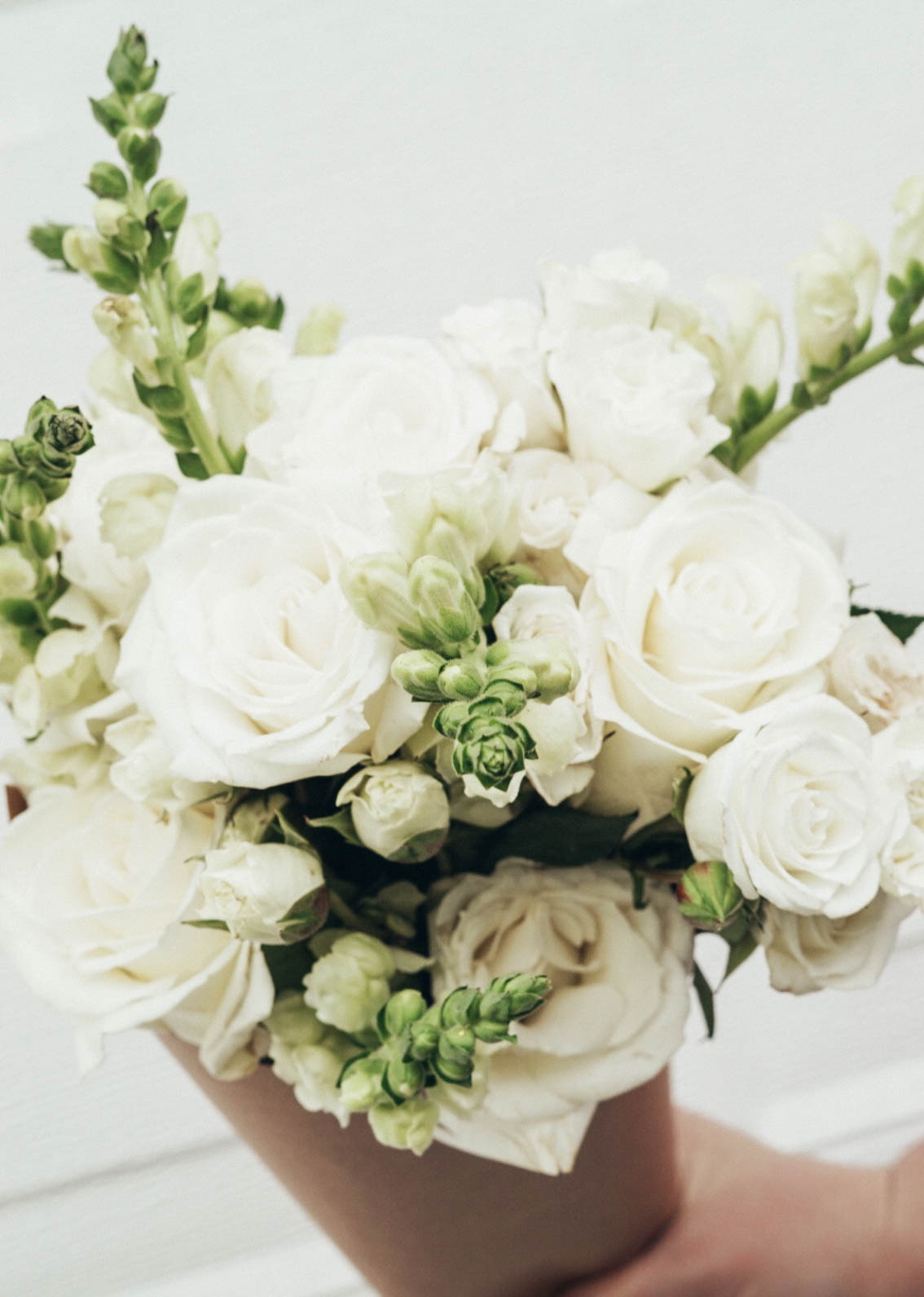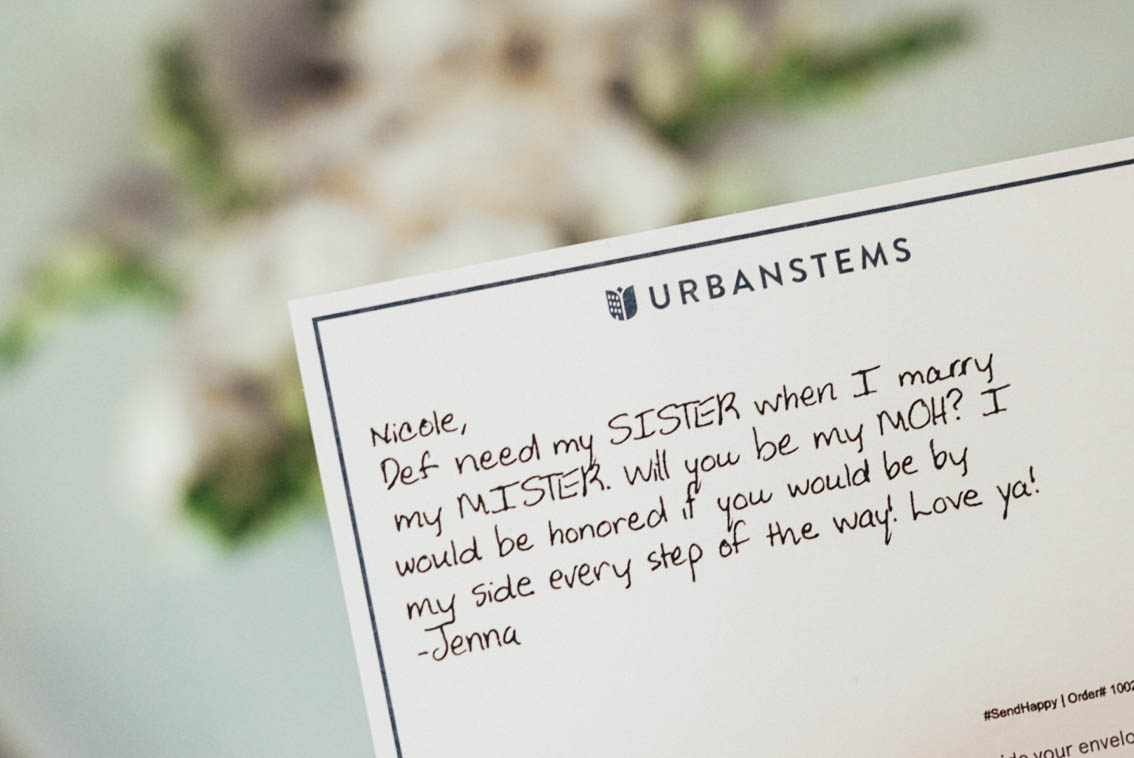 Hello, hi!
I'm excited to share my first piece of WEDDING CONTENT on here since getting engaged. I have had lots of requests to share my journey as a bride-to-be so I figured WHY NOT. I basically share every other aspect of my life, right?!
And F.Y.I./just for reference, I added a new "WEDDING" category to my menu under "LIFESTYLE". So if you ever need to find something specific related to wedding planning, that's where you can find it. I plan to capture most of the important moments leading up to the big day not only for inspo but also for me to look back on once all is said and done.
Okay, now back to the main reason I got on here. I wanted to share my bridesmaid proposal!
Josh and I got engaged on March 14th and have basically been in quarantine due to COVID-19 since then. If we would have known that, we probably would have stayed out much later with friends and family after our engagement party! But anyway, we both decided we wanted to do our wedding party proposals to lighten the mood during such a strange time. Majority of my bridesmaids live out of town anyway, so sending something in the mail just made the most sense.
I ultimately decided on using UrbanStems for a beautiful flower delivery accompanied by a short but sweet note. A lot of the girls FaceTimed me when they got them so it was as close to in-person as we could get! I love UrbanStem's nationwide pink box that they arrive in and the bouquets come wrapped in brown tissue paper. I chose The Buttercream bouquet to be specific and this was perfect for me because, well, no color is the best color! LOL. Just kidding… that's just my personal preference! They have many, many gorgeous and colorful options to choose from.
There really are so many awesome ways to do a bridesmaid proposal these days but I do think flower delivery is often overlooked. In my opinion, fresh flowers are classic, "special-feeling", and I knew my girls would appreciate brightening up their spaces with them during this time!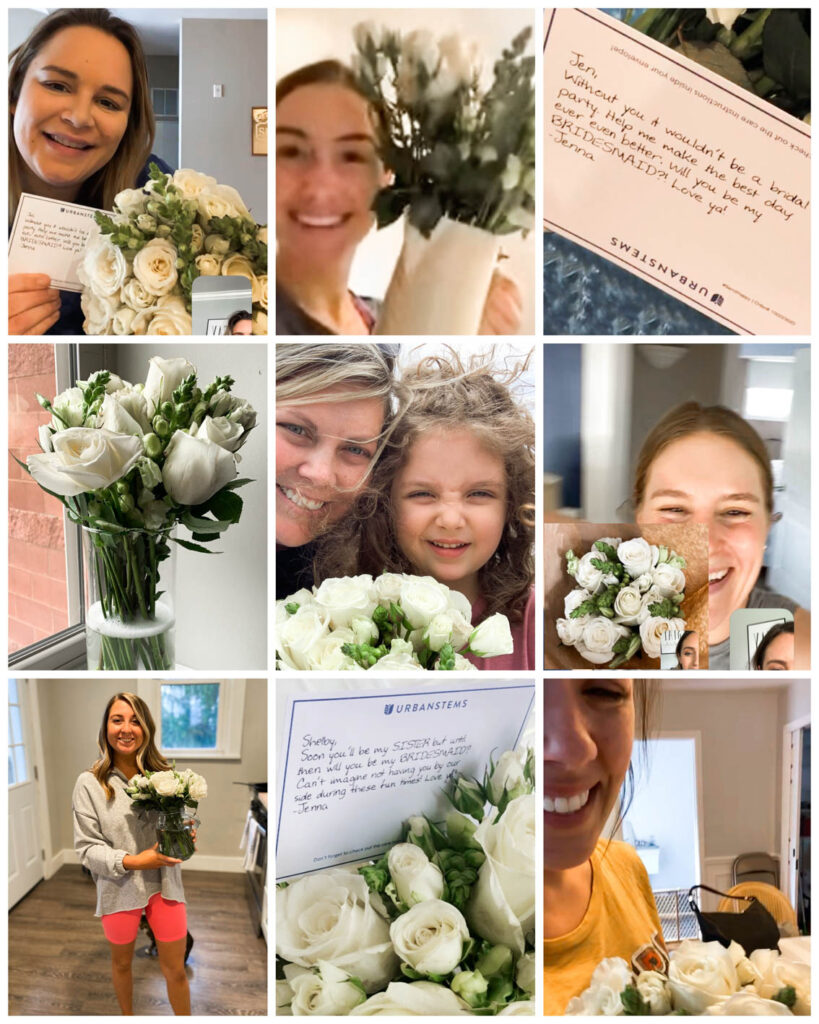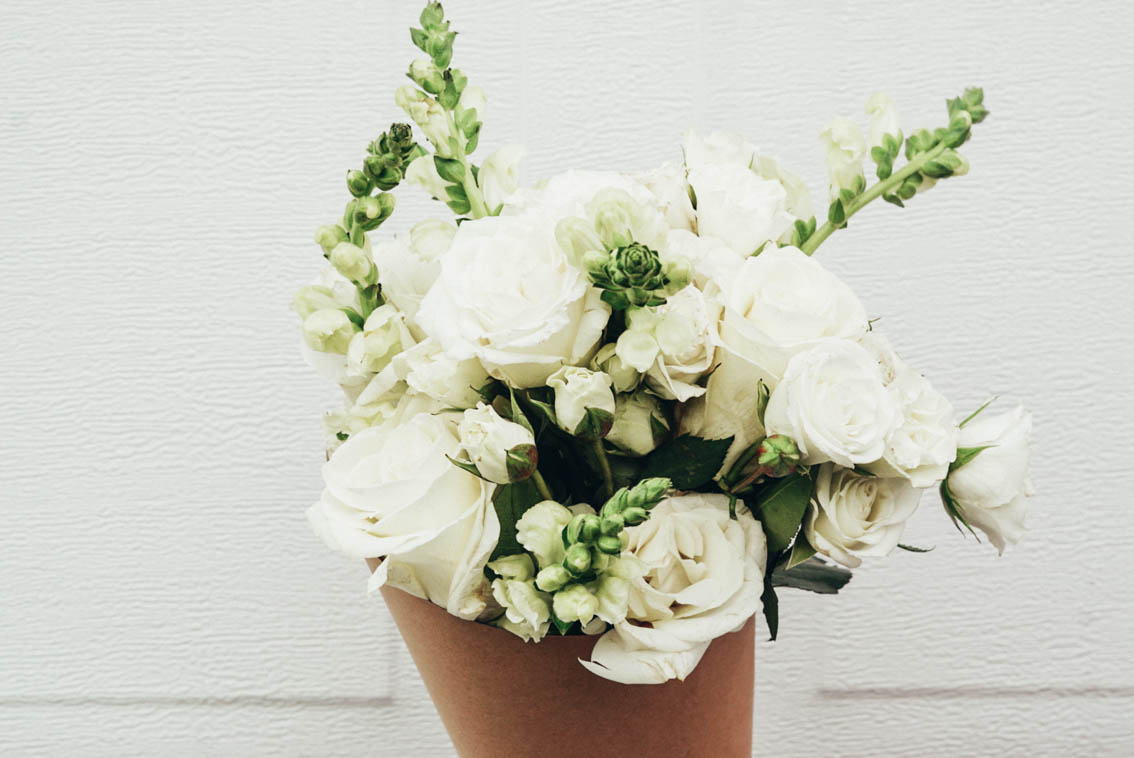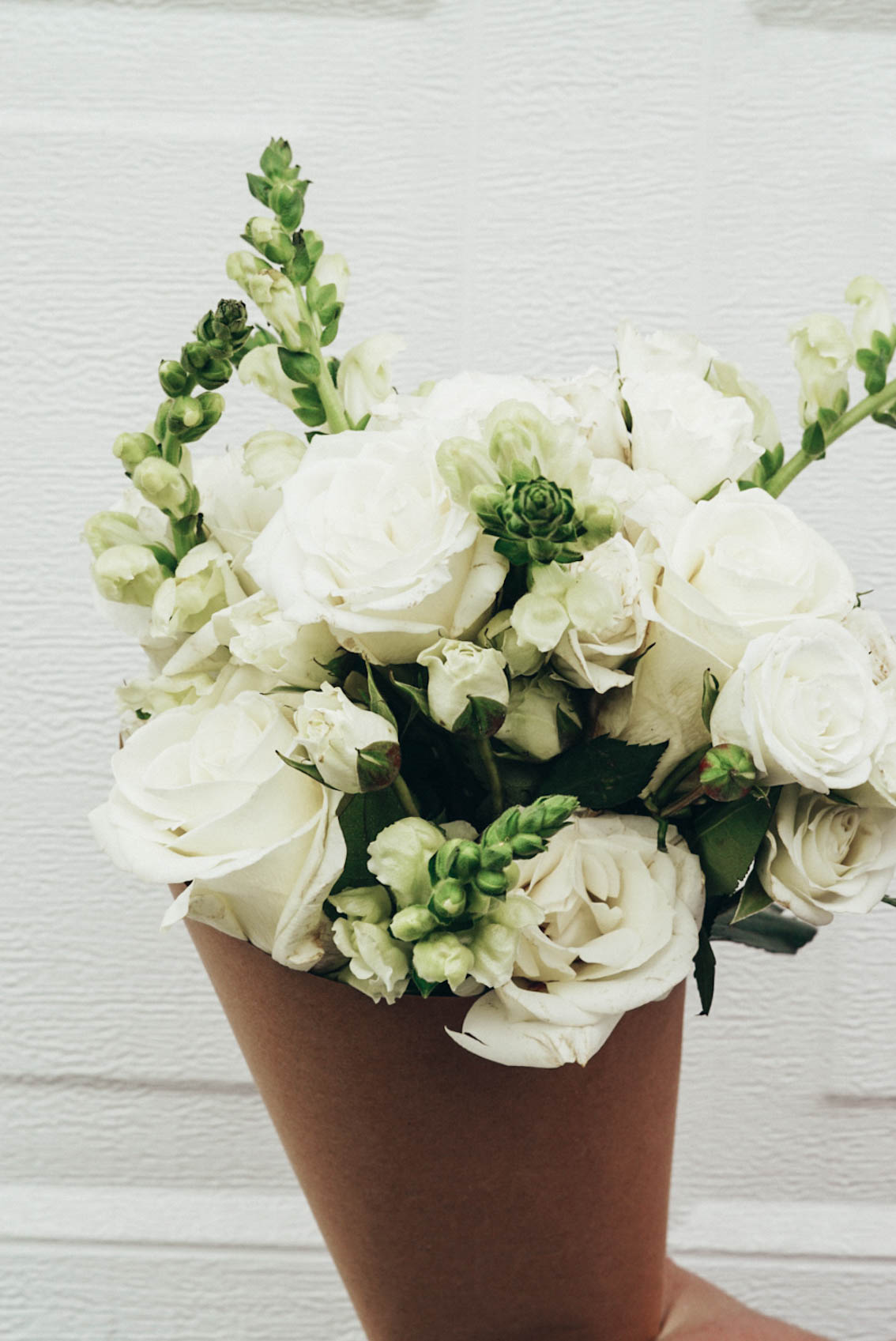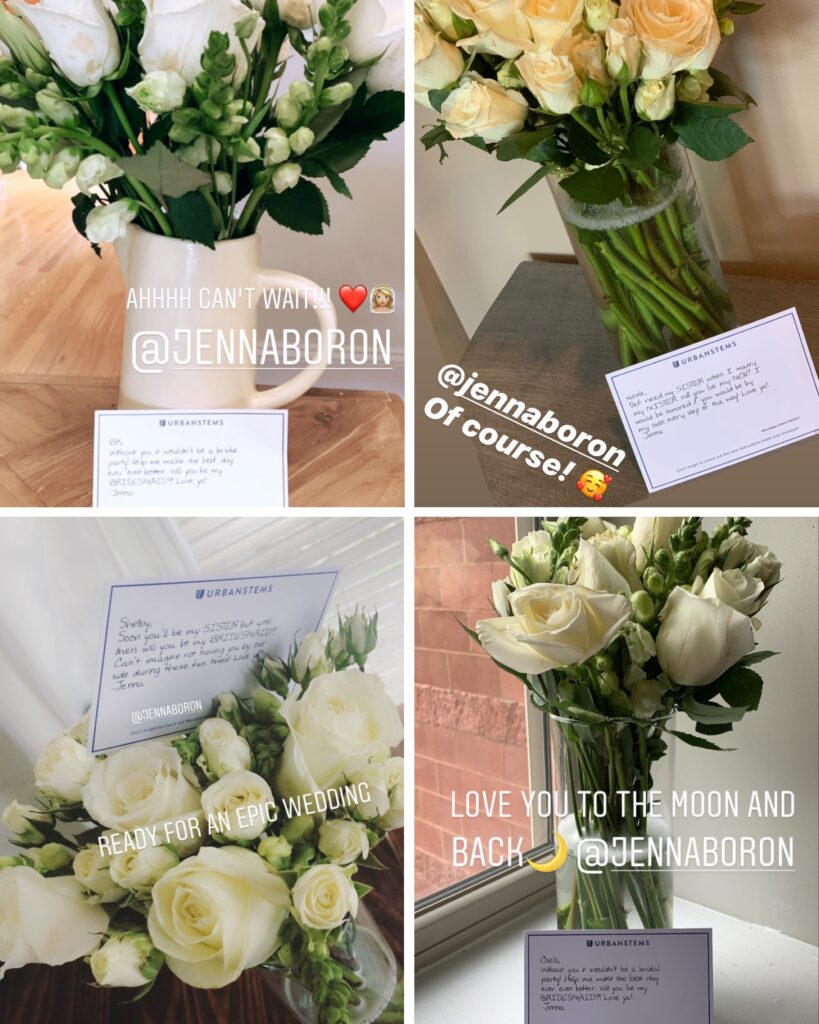 Check out UrbanStems here.