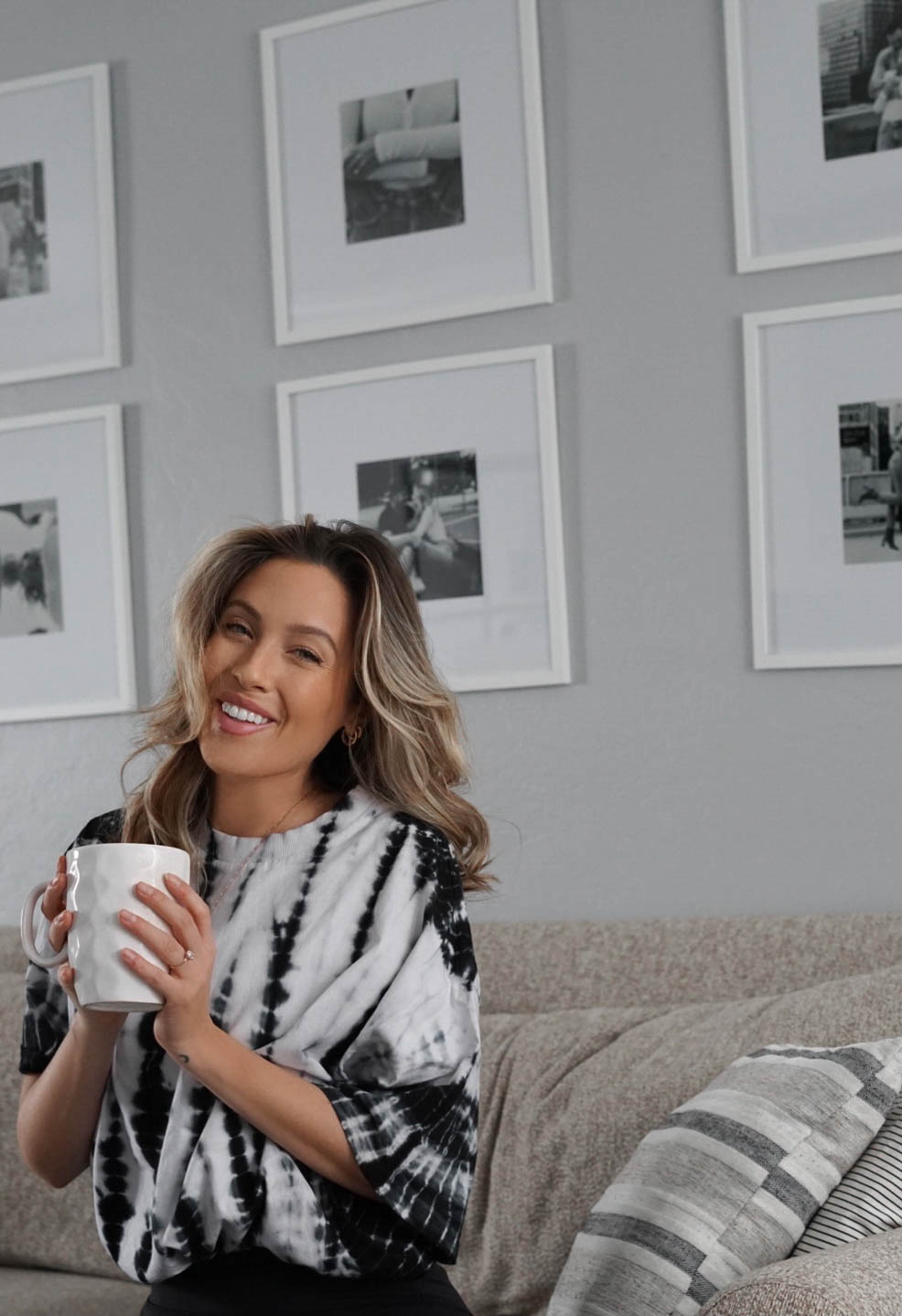 I couldn't wait to get our engagement photos back so I could get them framed for a gallery wall in our home. If you haven't seen them yet, you can check out a bunch of our favorite photos from our album here!
[ wearing: Lululemon dupe leggings (they come in a bunch of different colors) & tie dye t-shirt ]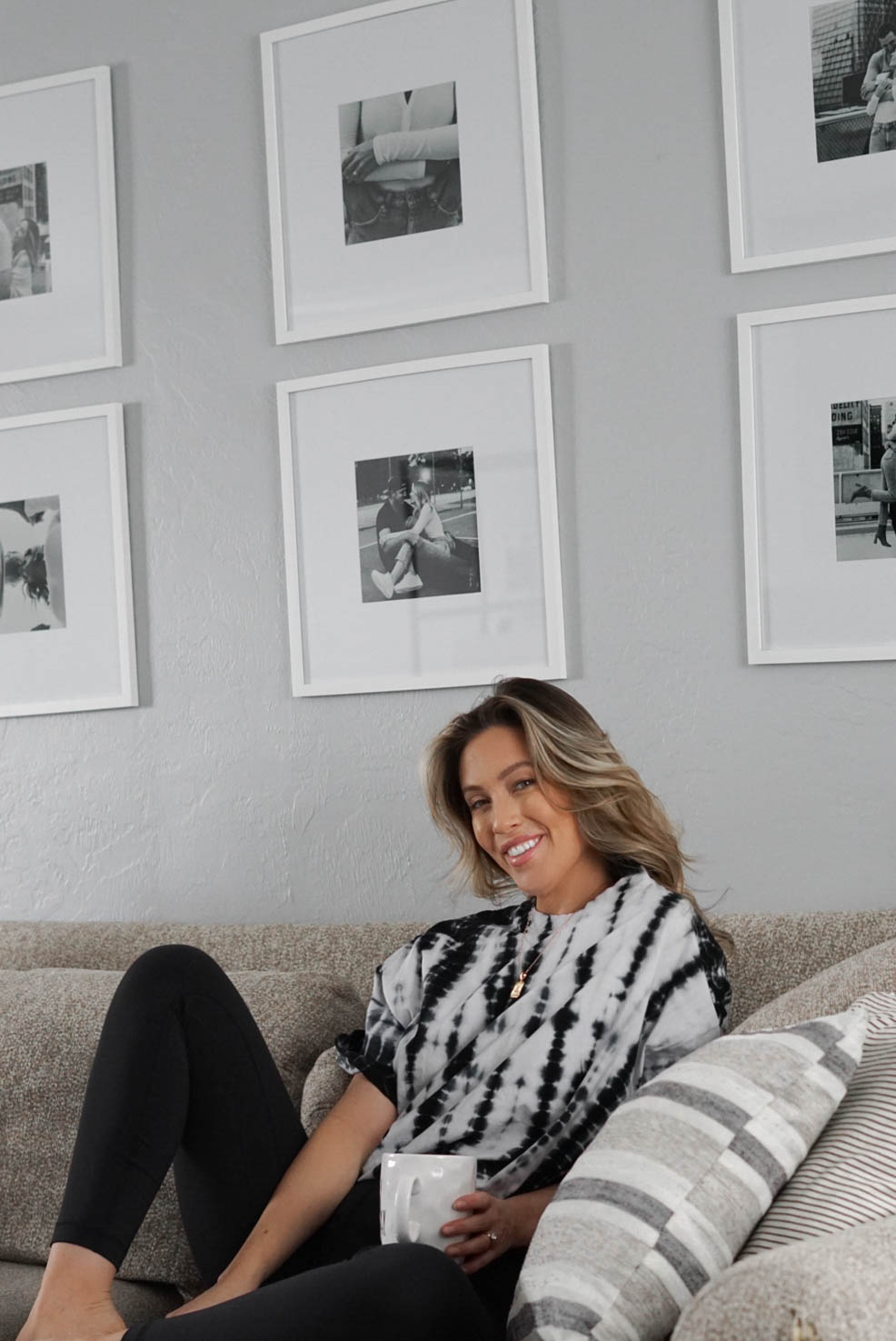 I had such a hard time figuring out what kind of decor I liked above the couch but this gallery wall was a no-brainer. I think it's the perfect personal touch and statement piece for the space.
But who knew it would be so difficult to find LARGE square frames with matting?! I went to just about every store I could possibly think of in the Pittsburgh area and had no luck anywhere. I ended up getting them off of a random website but these are the ones I wanted all along and they look exactly the same! They are 18″ x 18″, double matted to 8″ x 10″ with a white frame.
I used the Walgreens photo center to print these photos in black and white. I was a little nervous to see how they'd turn out but honestly, I think they turned out pretty great! The quality of the professional photos were perfection to begin with so I think that had a lot to do with it.
P.S. Ashley Sara Photography did our engagement photos and she will also be our wedding photographer! She is the best and we've had a great experience thus far! <3
Similar Blog Posts on B&C:
Kitchen Revamp (+ Before & After Photos)
DIY Ikea Dresser Staining Tutorial