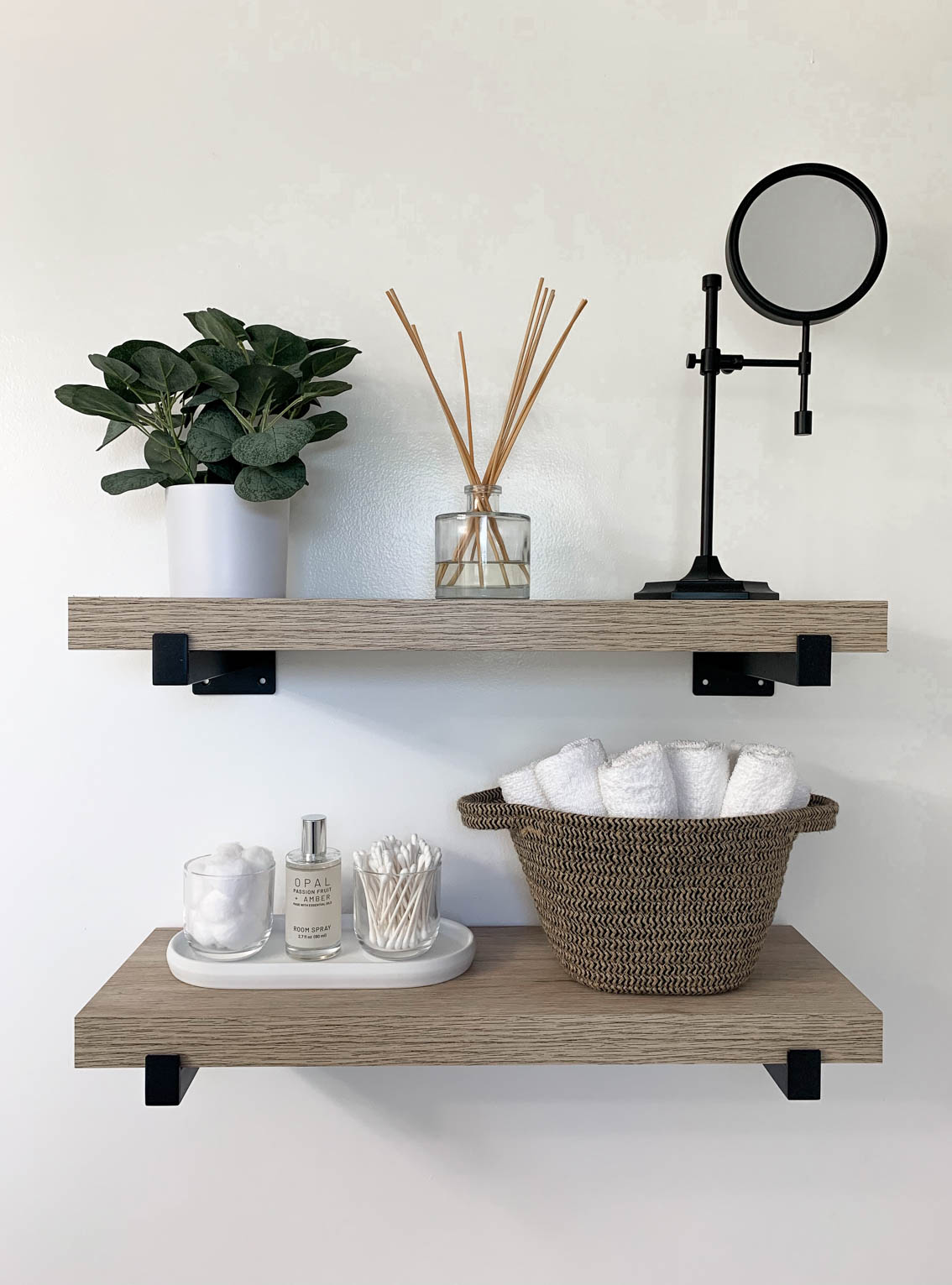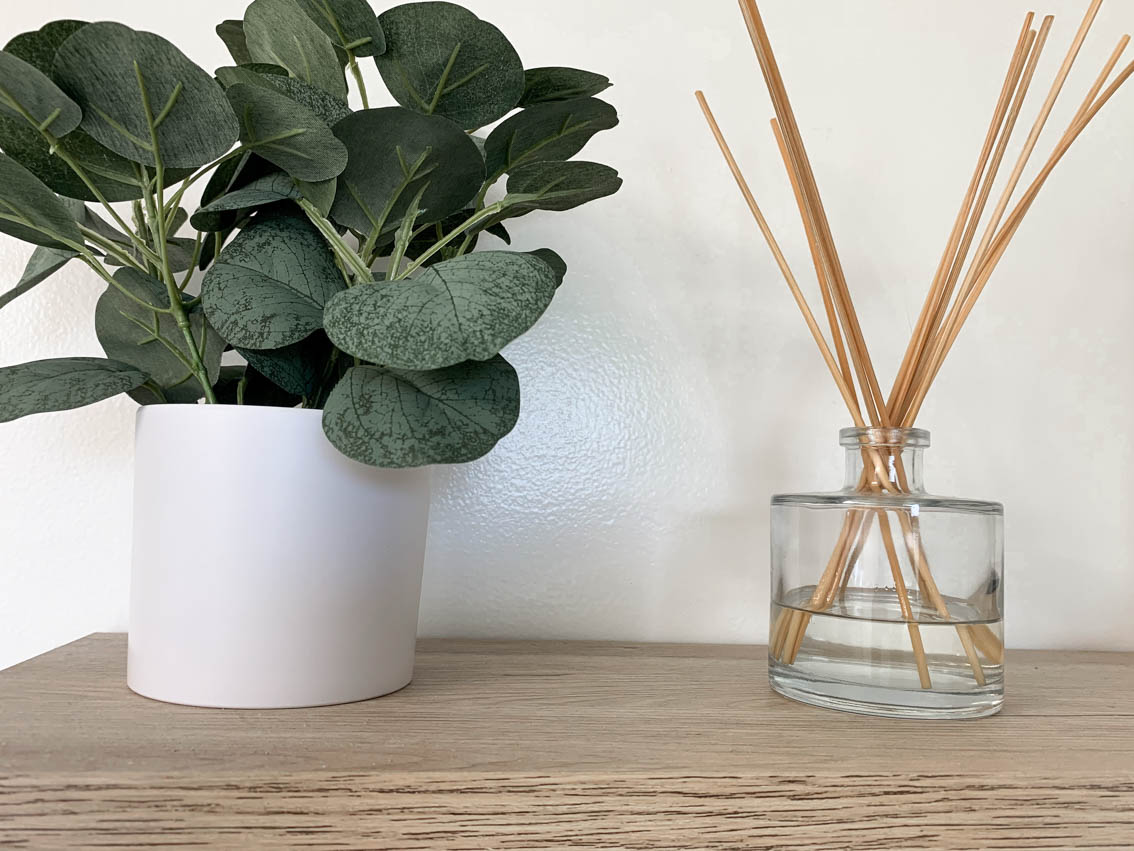 Bathroom shelves are always tricky to master.
In most cases I tend to lean for the overall aesthetic over functionality. But I've been trying to be better about that since moving in with Josh. I love organization too so those two things sometimes don't work hand in hand.
I personally cannot stand the look of clutter and all my mis-matched product labels lined up on a shelf. It's a personal problem but it drives me nuts. Fortunately we have a decent amount of space in the vanity and 3 large bins below it. I recently grabbed this hanging organizer for the excessive overflow of product that I own in the medicine cabinet too. Kind of tacky if I'm being honest but no one sees it so it's fine. I love when everything has a home!
Here's the middle-ground that I came up with for our master bathroom. Cute but still has some things that we can actually use on the shelves.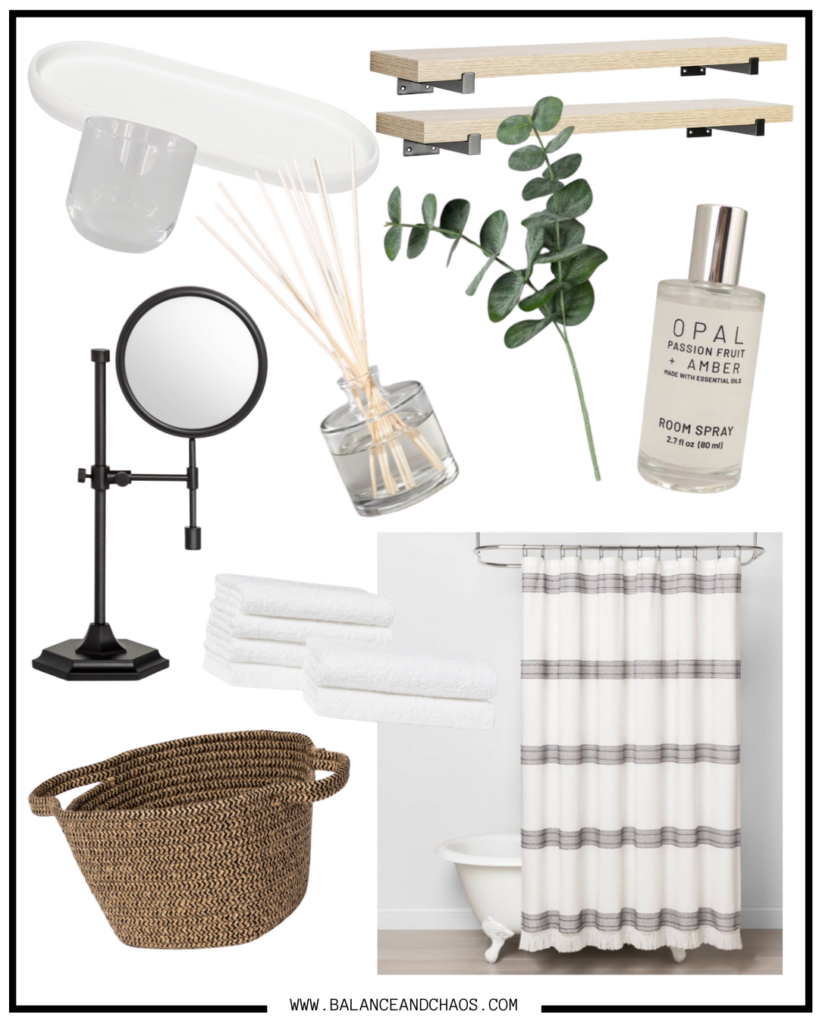 24″ SHELVES WITH BLACK HARDWARE| 36″ SHELF OPTION HERE | DARKER COLOR OPTION HERE | HEARTH & HAND SHOWER CURTAIN | SIMILAR FAUX EUCAPLYTUS | OIL DIFFUSER | BLACK MIRROR | JUTE BASKET | 6 PACK OF WASHCLOTHS | WHITE TRAY | PASSIONFRUIT + AMBER ROOM SPRAY | SMALL GLASS CONTAINERS