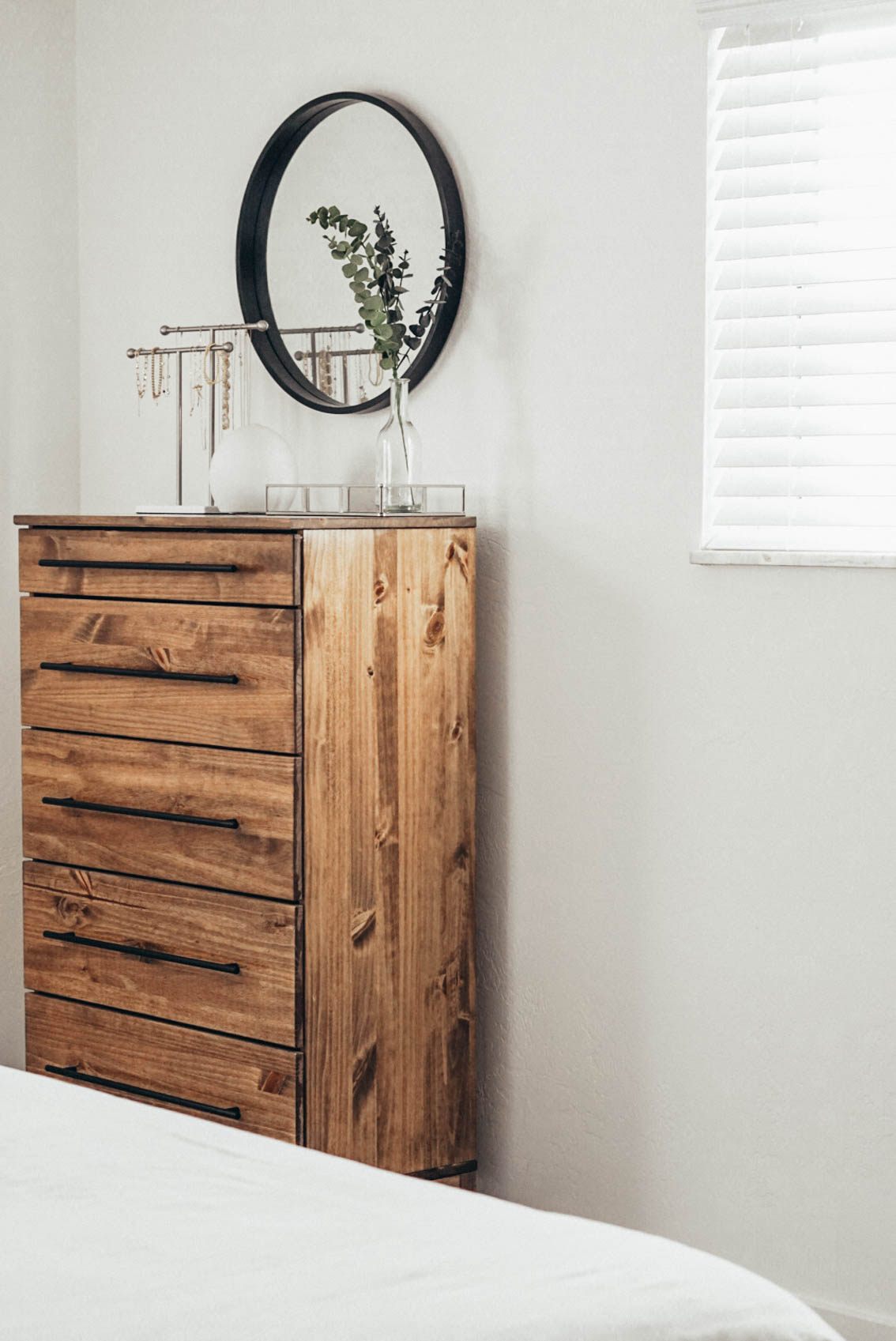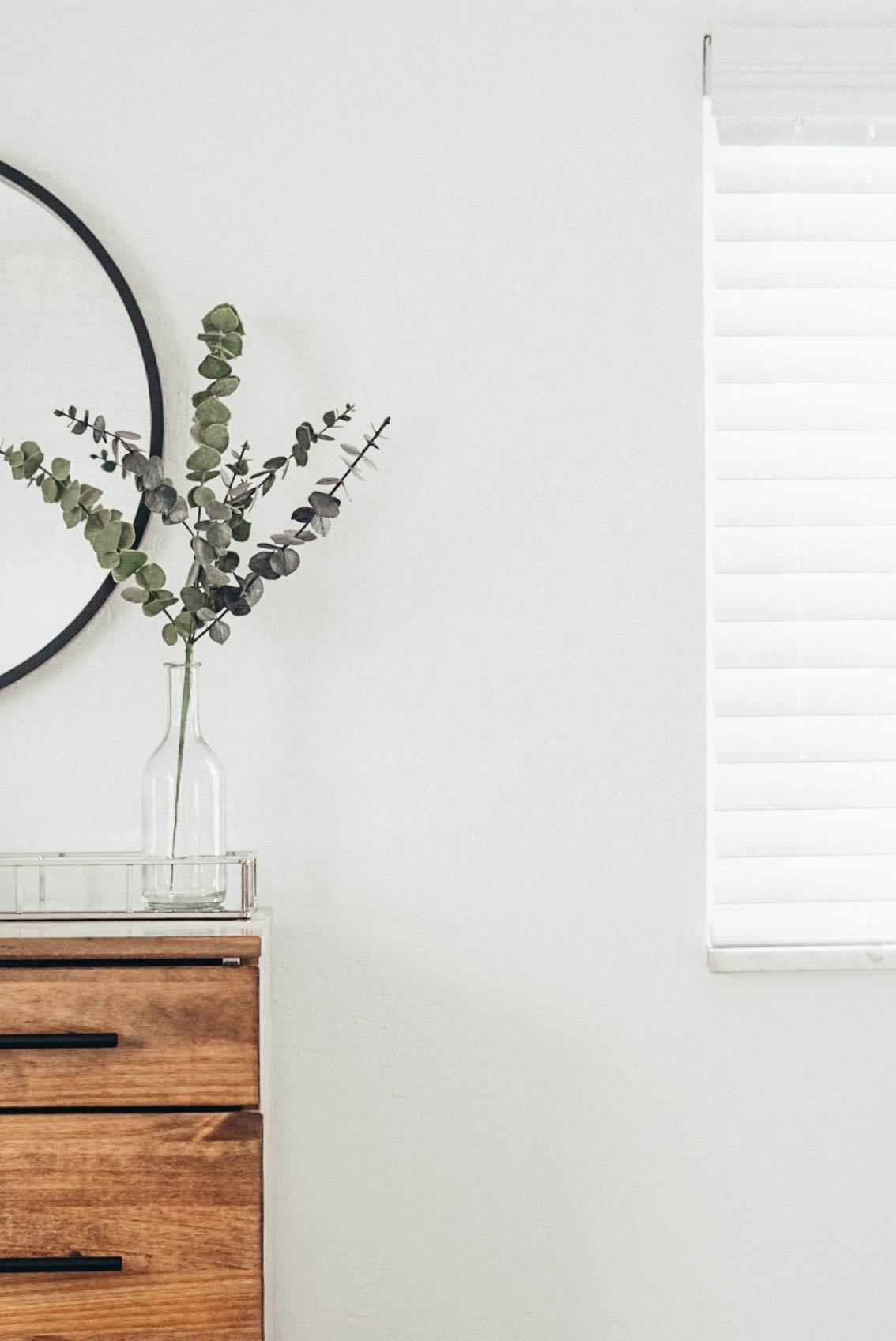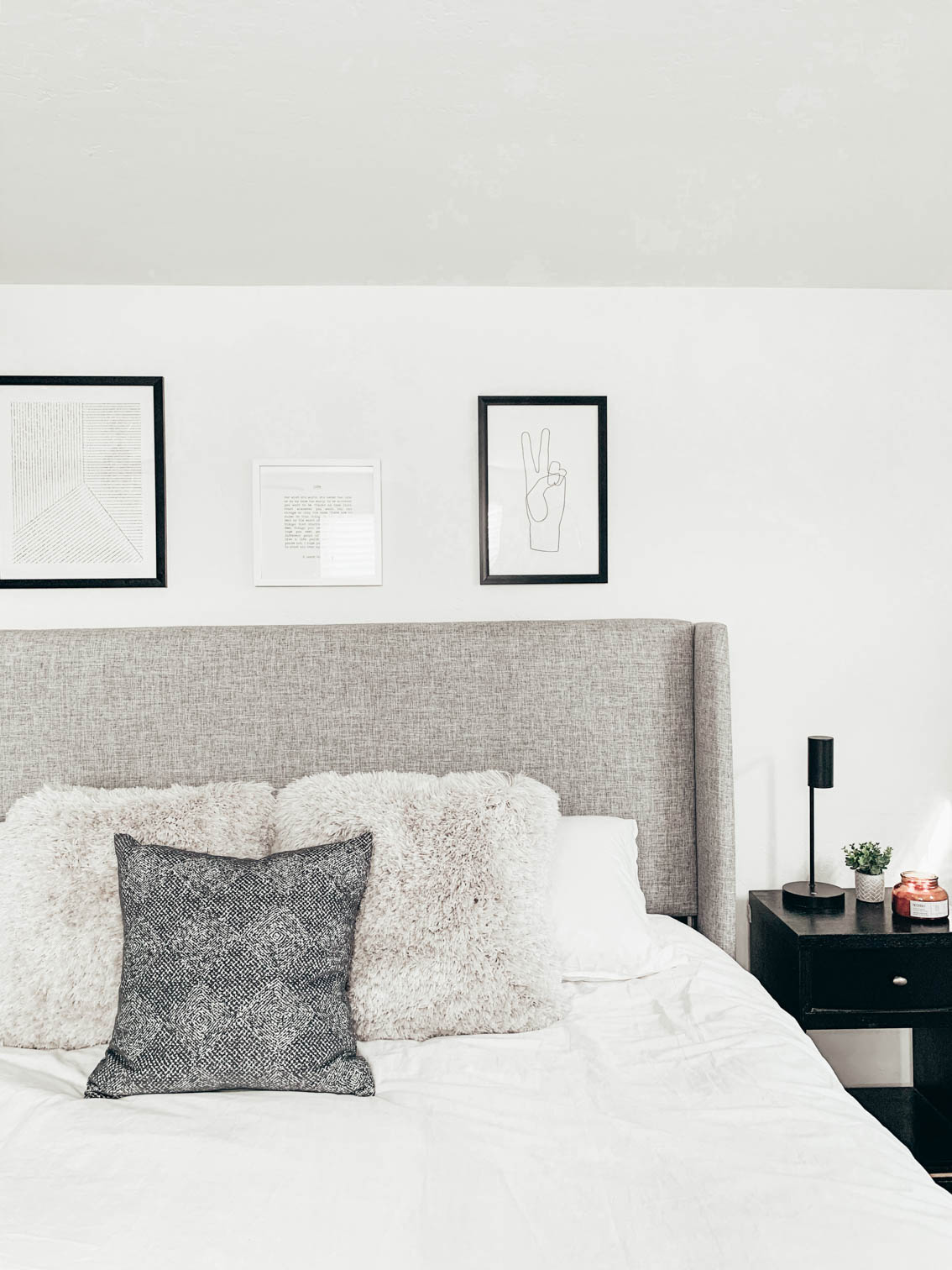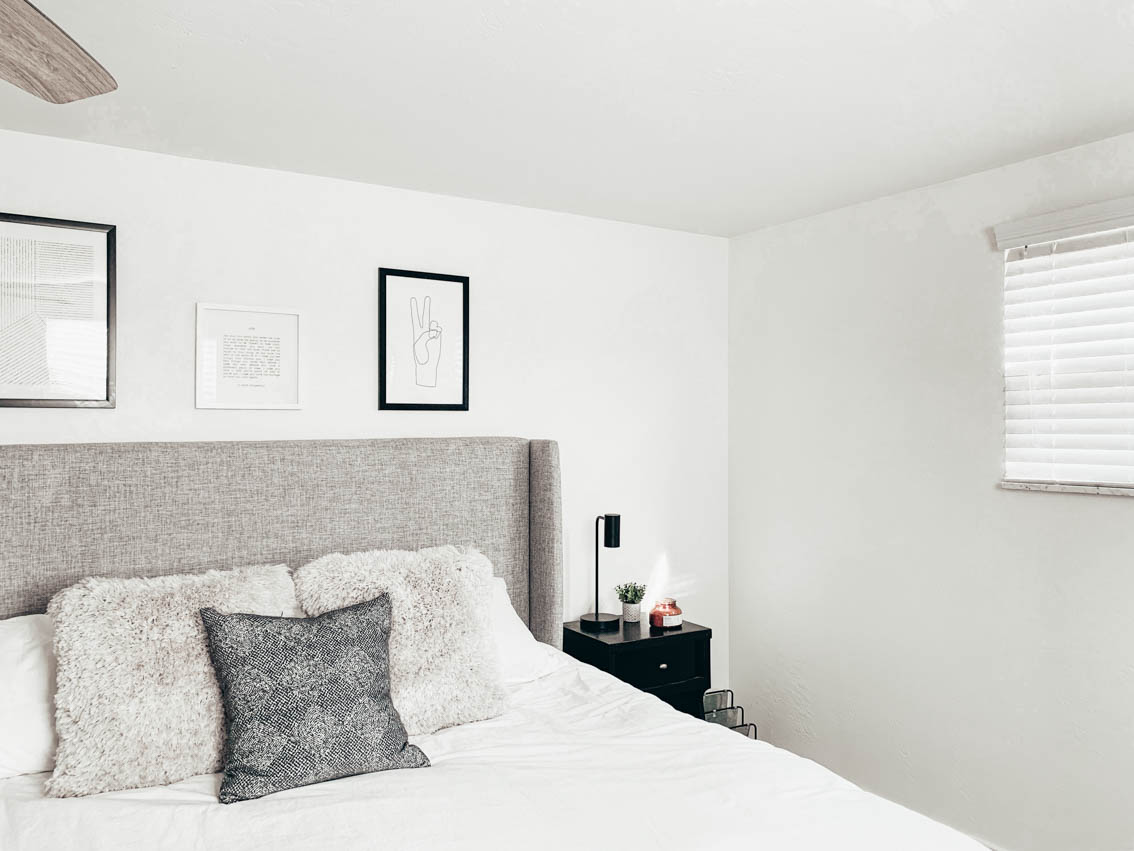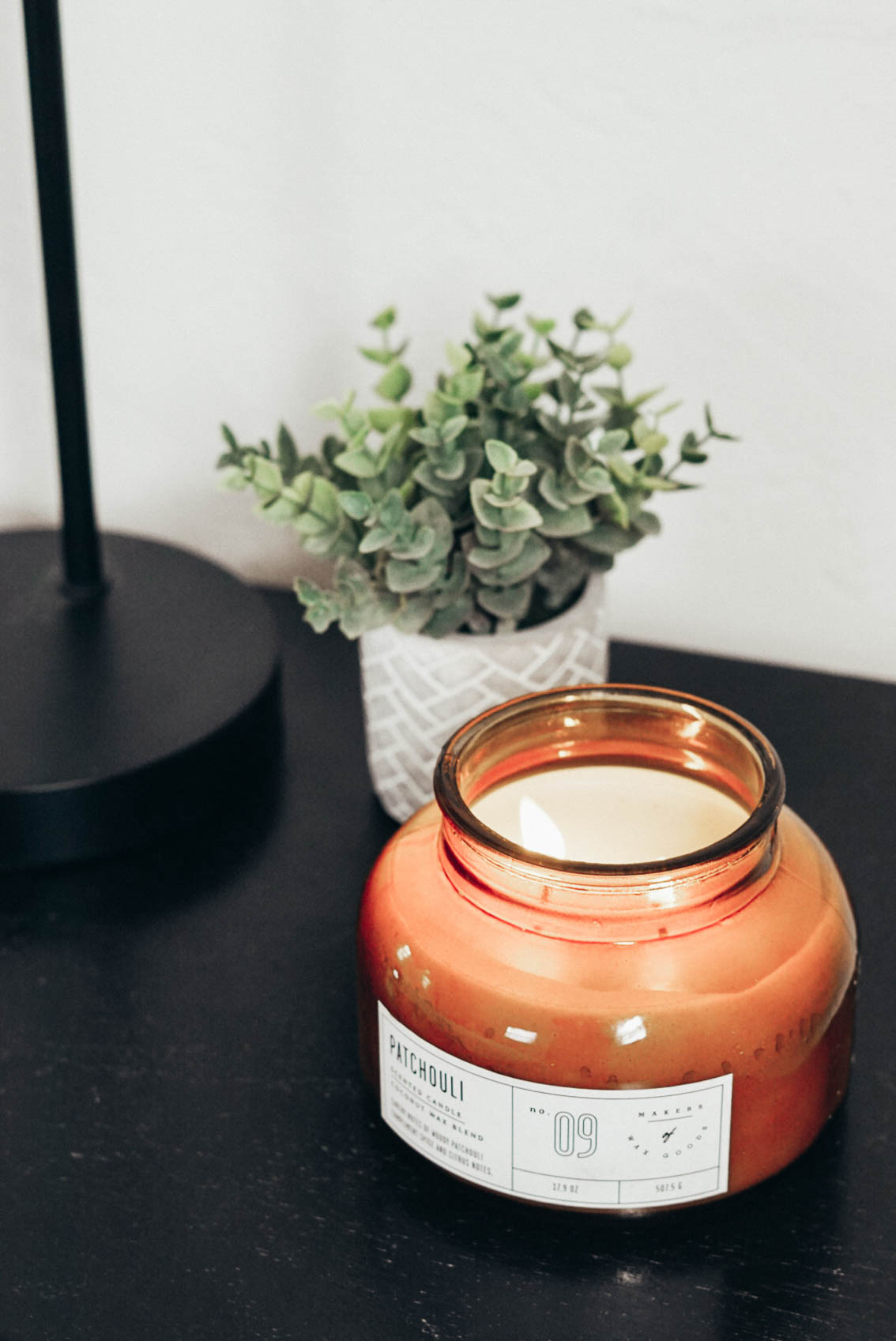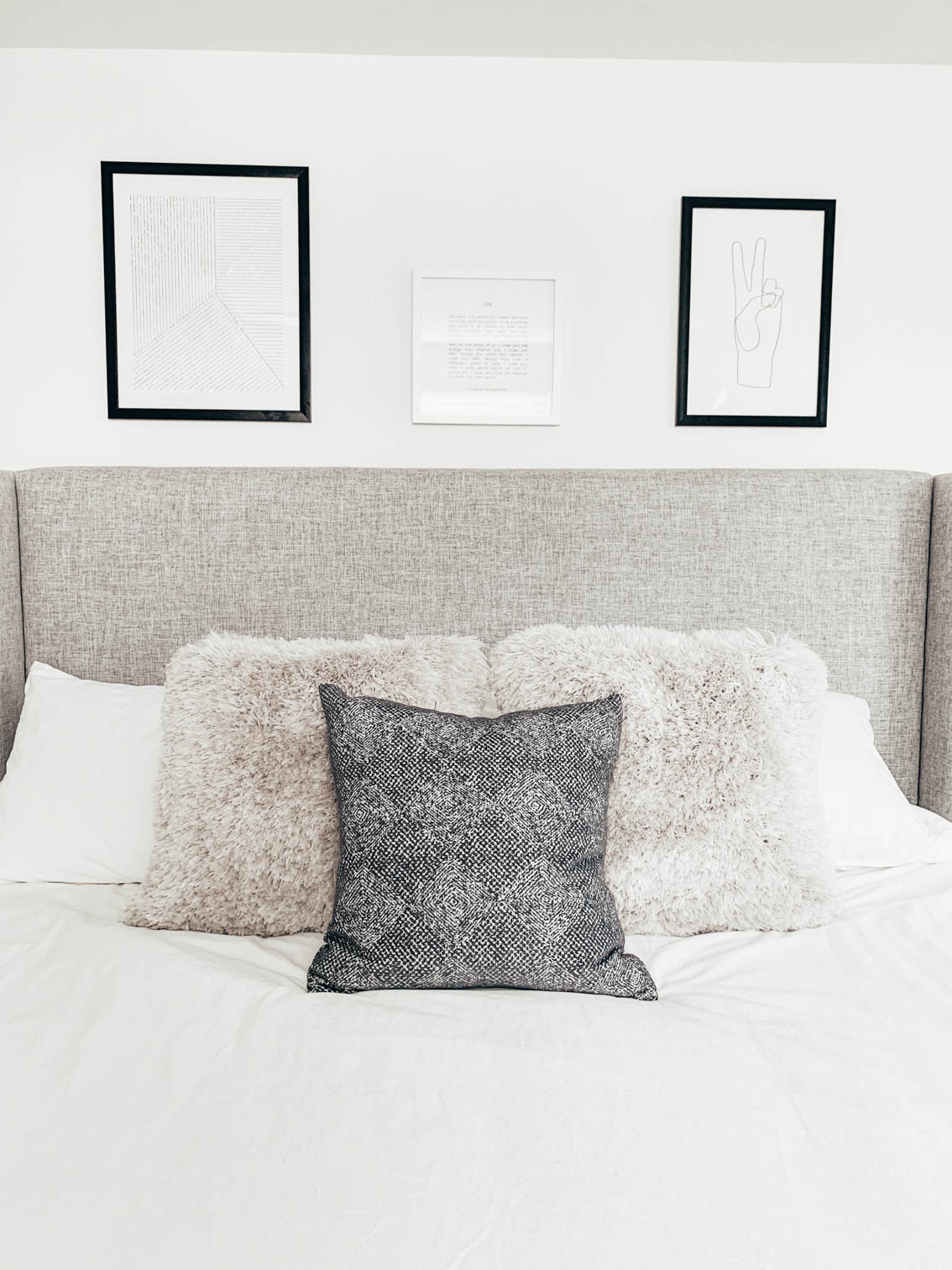 Hello!
I was finally able to get together a quick tour (and by tour I mean photos) of our bedroom. It's been so gloomy here in Pittsburgh so that makes for difficult, poorly lit indoor photos. But today I woke up to REAL sunshine pouring through our blinds so I grabbed my camera and started snapping.
This room is still a work in progress. I go back and forth between wanting to keep it super minimal and wanting to add more *stuff*. So for now, it's pretty basic, clean, airy, and open. It's no secret that I lean towards neutral colors but I honestly feel like that's the best way to go anyway – so then if I want to add elements of color I can with decor, pillows, etc.
This is the only room in the house that is stark white and I can't deny that I love it. I can't remember the exact brand and shade name of paint but reach out to me if you need it and I can look into it. It took Josh and I forever to decide on furniture so we ended up buying 2 pieces from Ikea and staining them ourselves. I owe you guys a tutorial on that so bad but I felt like I had to do this post first! The two black side tables are from Josh's previous living spaces so we kept them because we felt like they had character and added some contrast.
The whole house has 2″ faux wood blinds from Select Blinds in the color "Bright White". I have a hard time finding curtains that I like so these gave us the option to keep them as is while still looking really nice and clean.
The only other thing I want to highlight from our bedroom is the bed frame. We had our eye on this upholstered one for months and months and finally decided to pull the trigger on it one day. It comes in 10 different colors (ours is the grey "Zuma Pumice") and is worth every penny. We're still obsessed and always say we feel like we're in a hotel. The quality has proven to be great and we've had no issues with any premature wear and tear thus far.
Anyway, I hope you guys liked seeing a peak at this space in the house! I'll link everything below here!
SELECT BLINDS FAUX WOOD BLINDS | GREY UPHOLSTERED BED | TALL 5-DRAWER DRESSER | SIMILAR BLACK NIGHTSTAND TABLES | BLACK NIGHTSTAND LIGHTS | PEACE SIGN PRINT | LINES ART PRINT | LIFE QUOTE PRINT | LARGE SHAGGY PILLOWS | BLACK ROUND MIRROR | 2-TIERED BAR JEWELRY STAND | JEWELRY ORGANIZING TRAY FOR DRAWER | MIRRORED SILVER TRAY | PATCHOULI CANDLE | SMALL FAUX PLANT | EUCALYPTUS STEMS | WHITE DUVET COVER | ESSENTIAL OIL DIFFUSER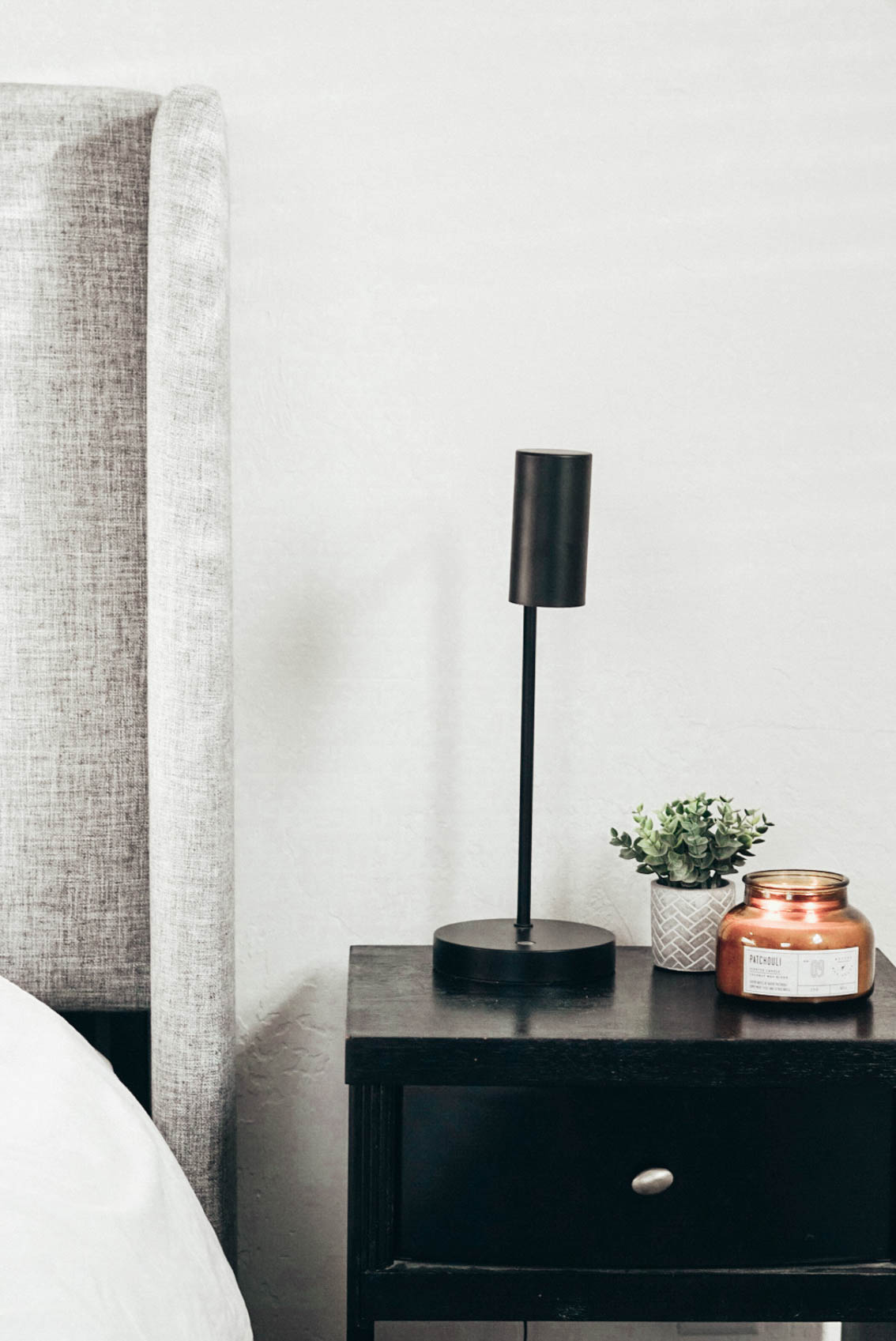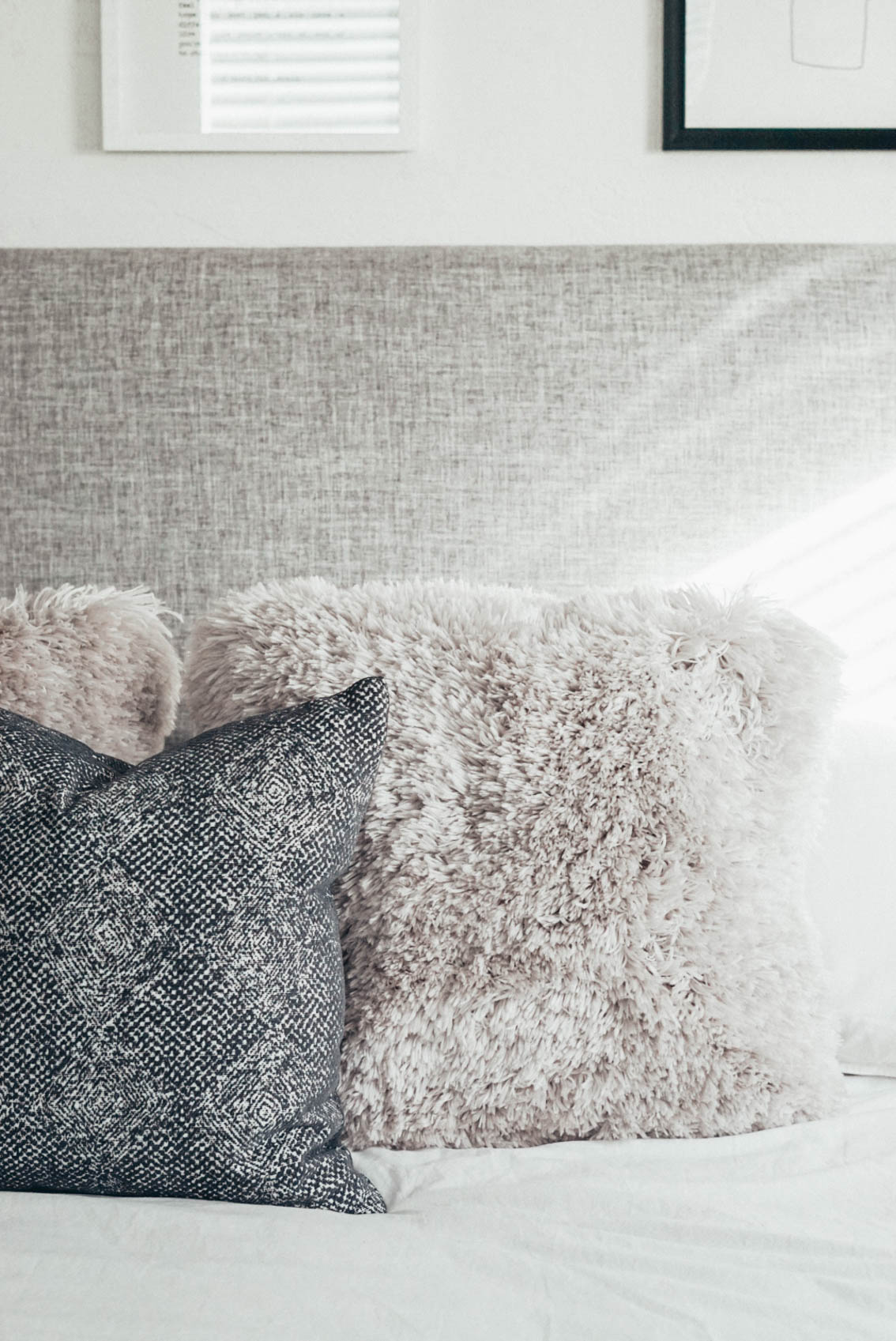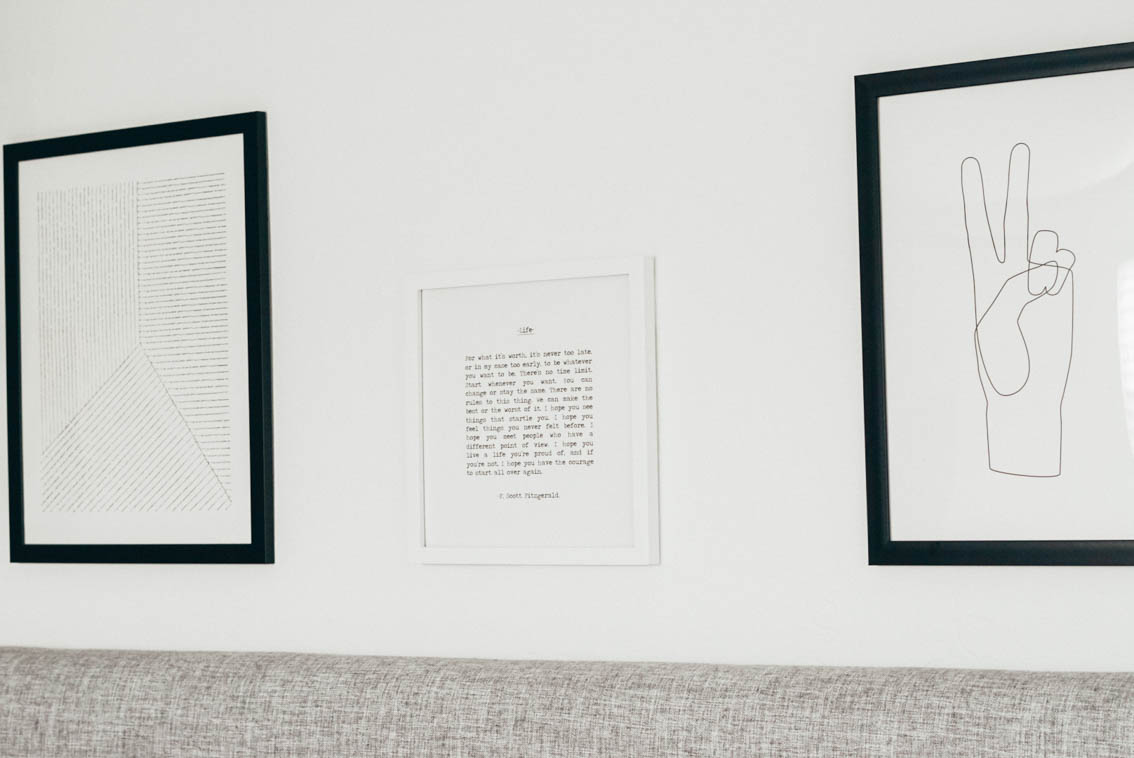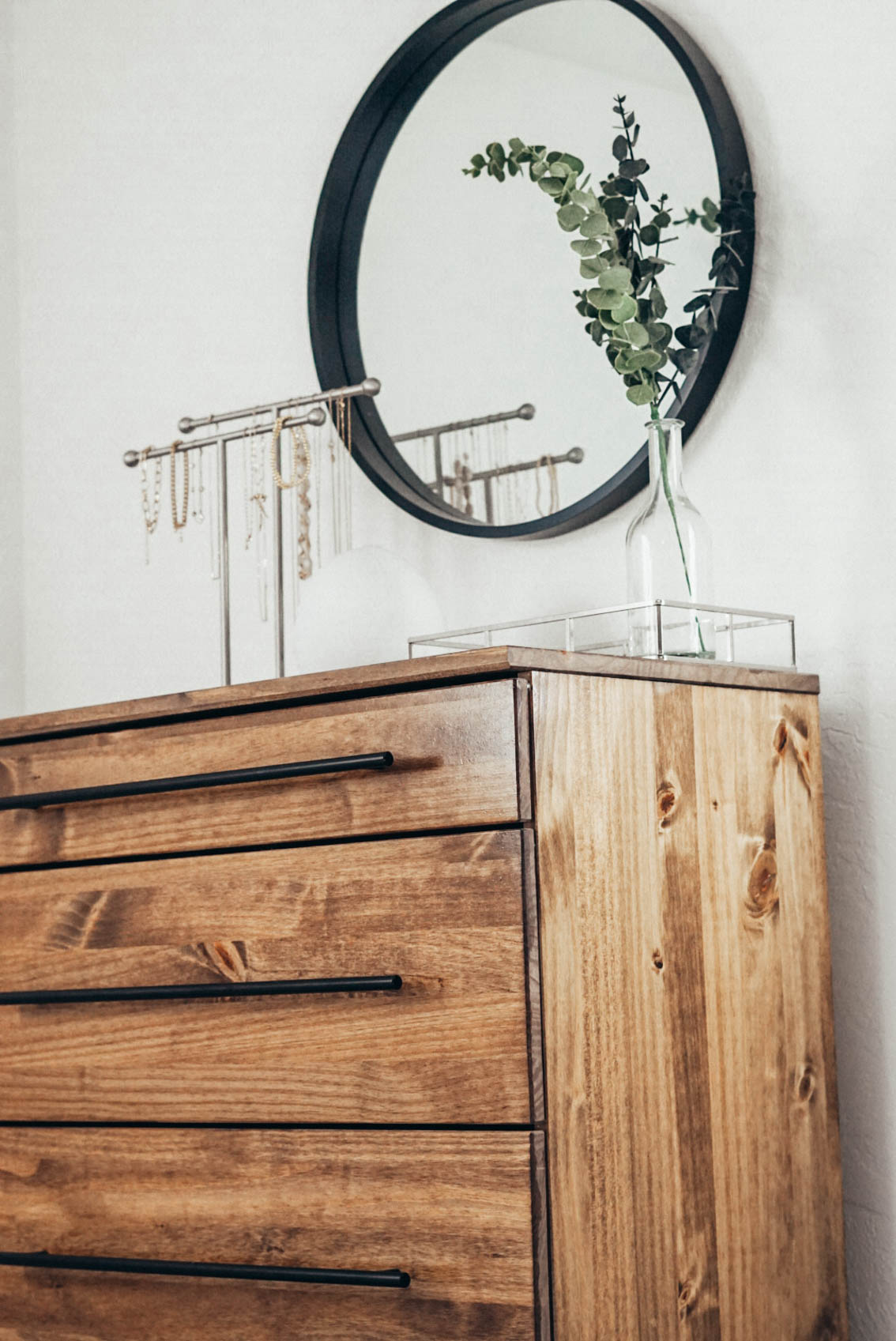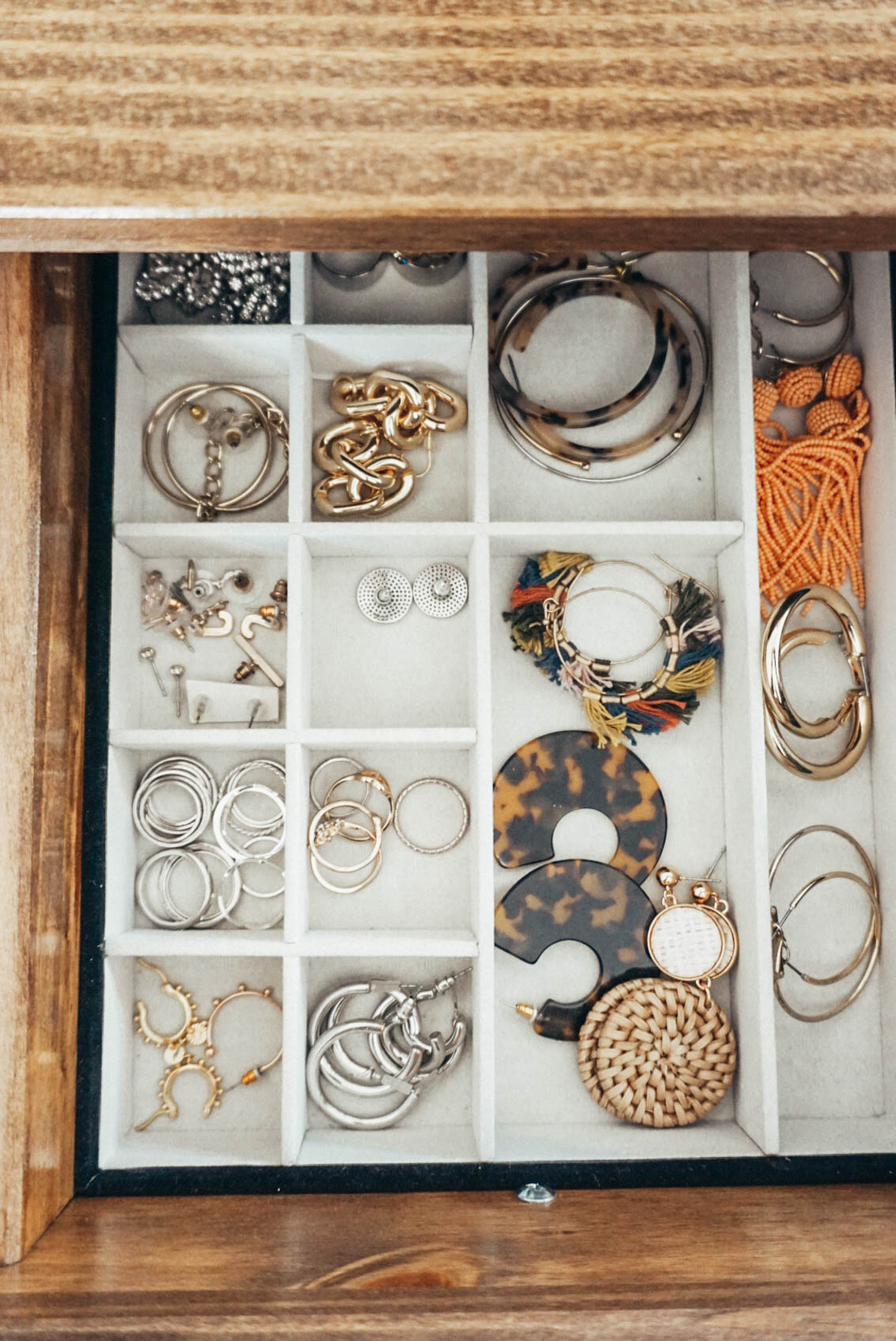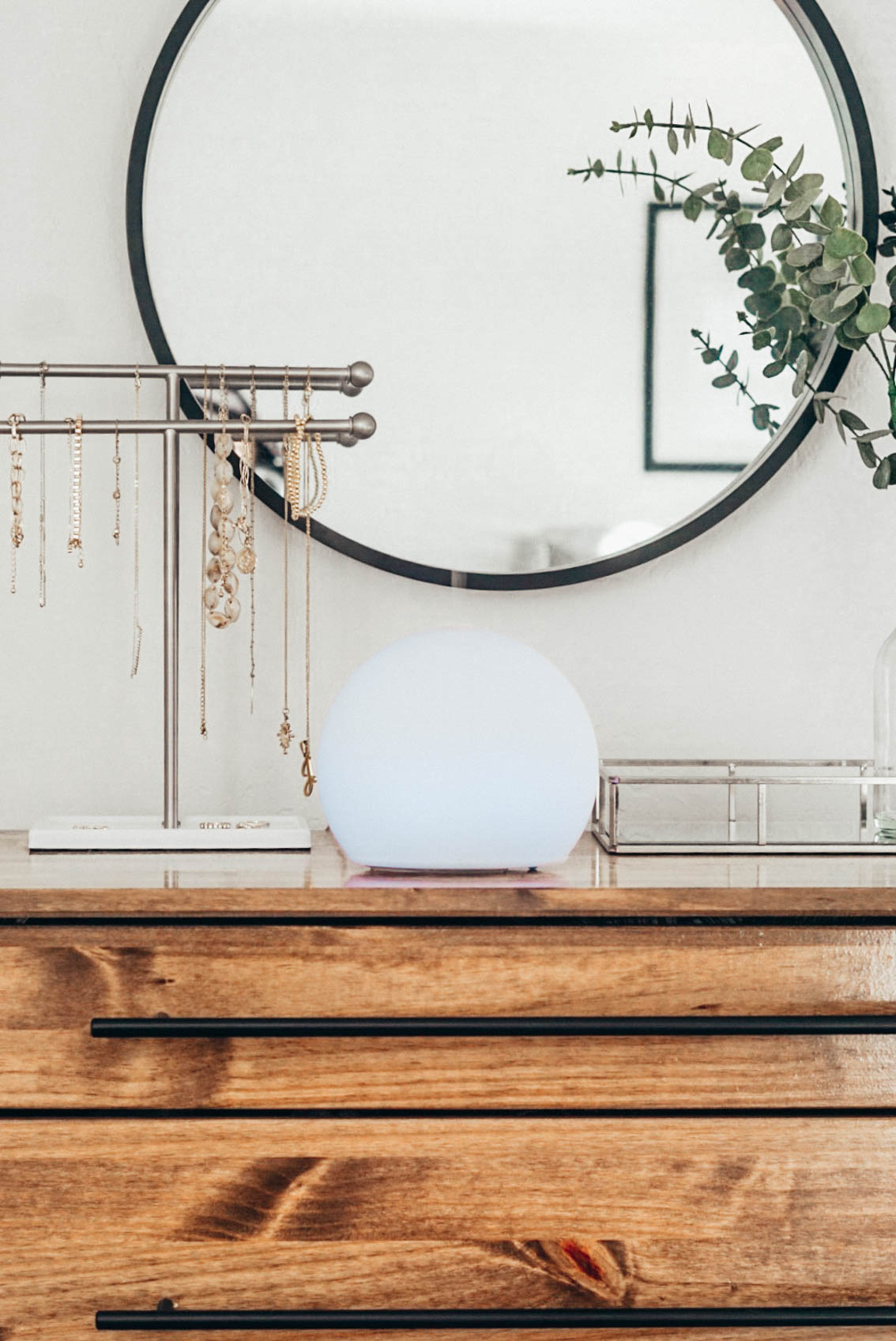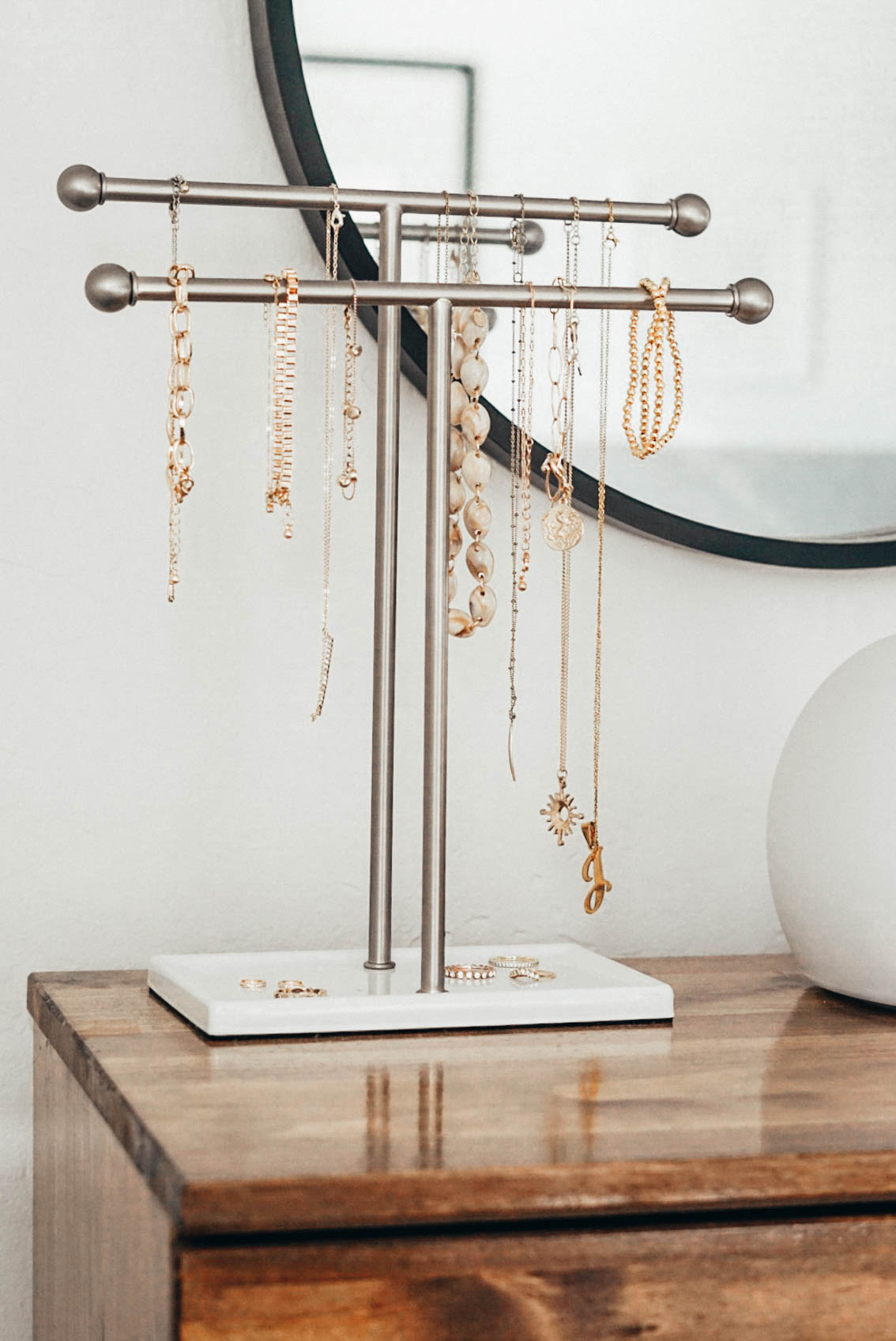 SIMILAR POSTS:
Kitchen Revamp Before & After With Samsung Appliances