This post is sponsored by Raymour & Flanigan. All opinions are 100% honest and remain my own!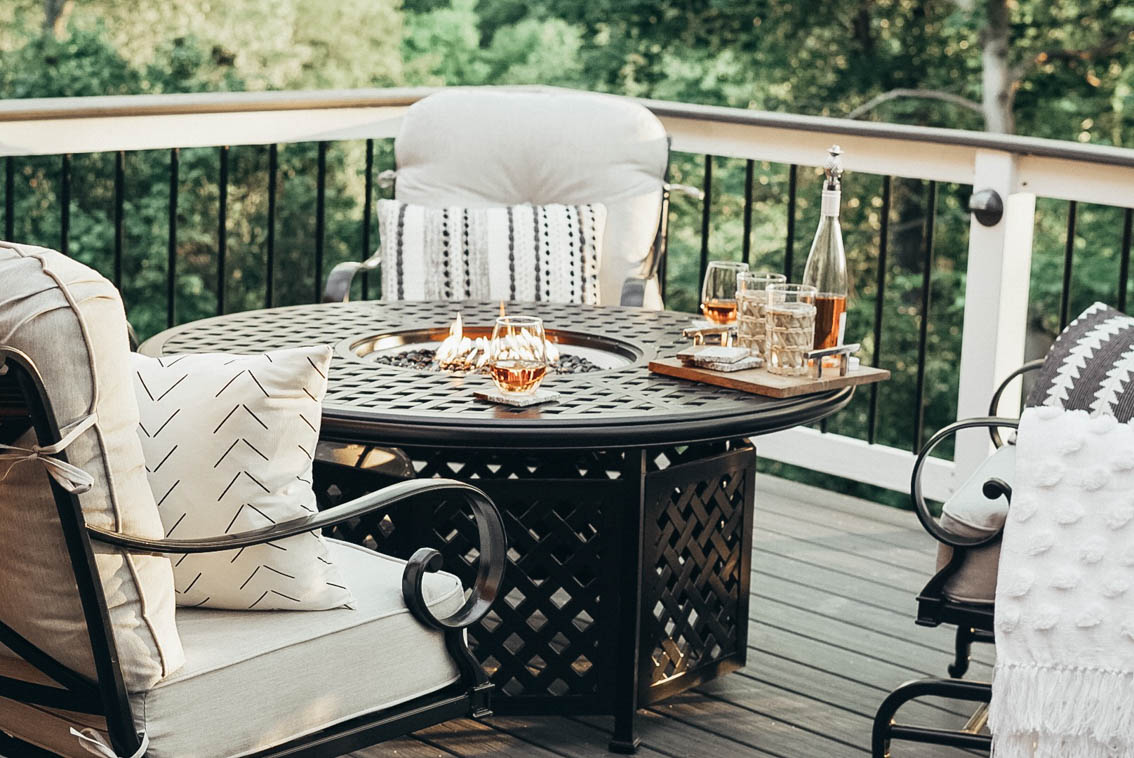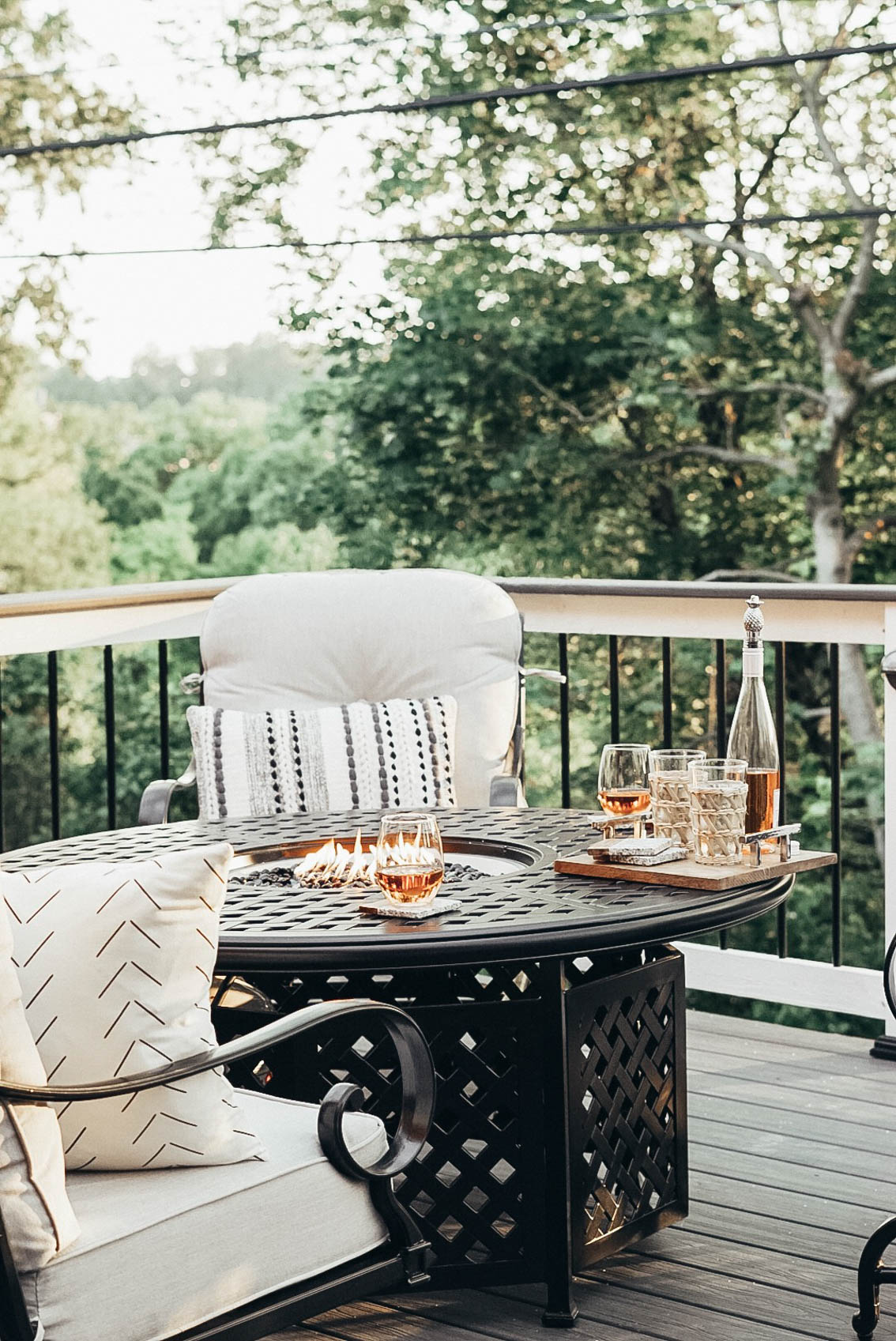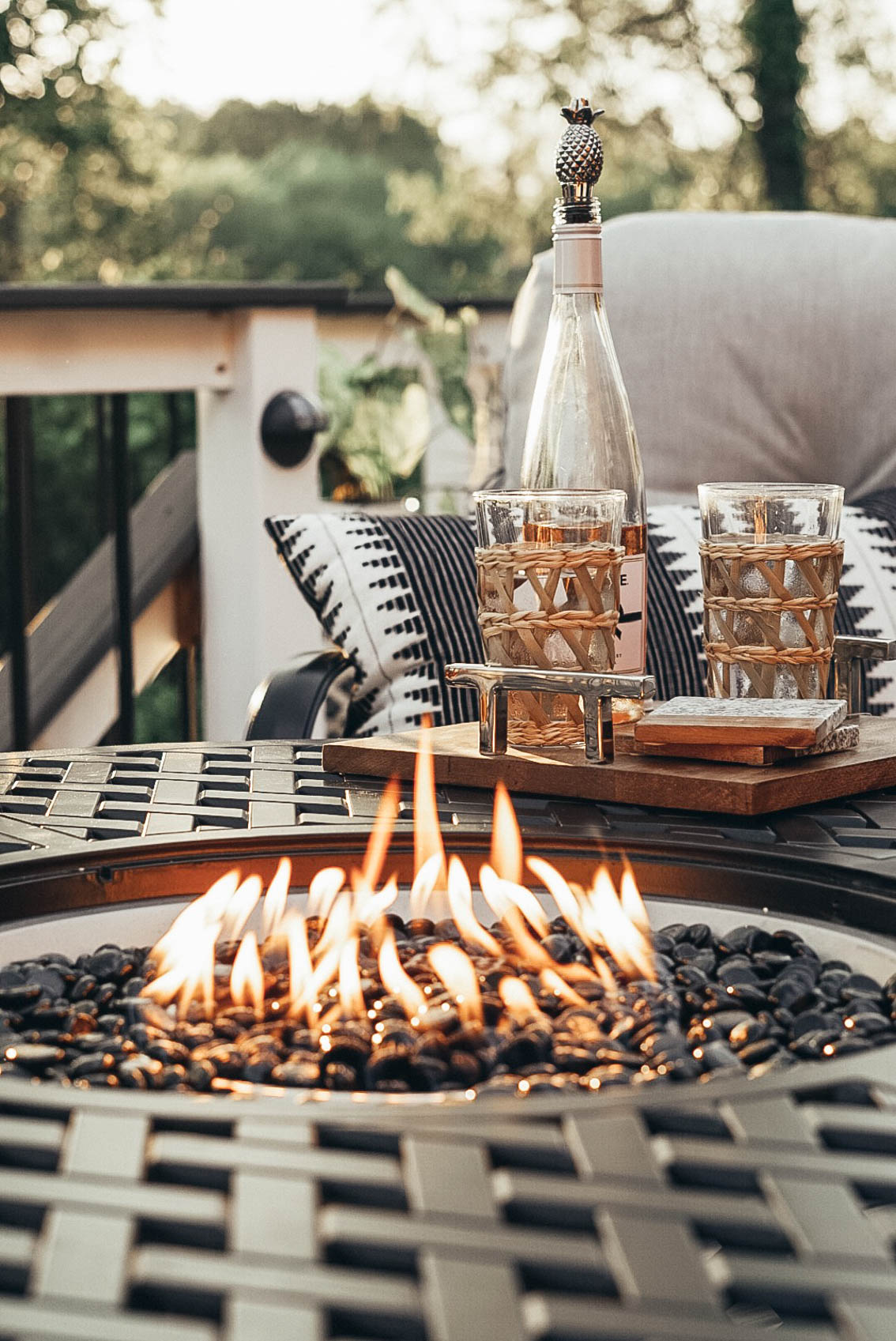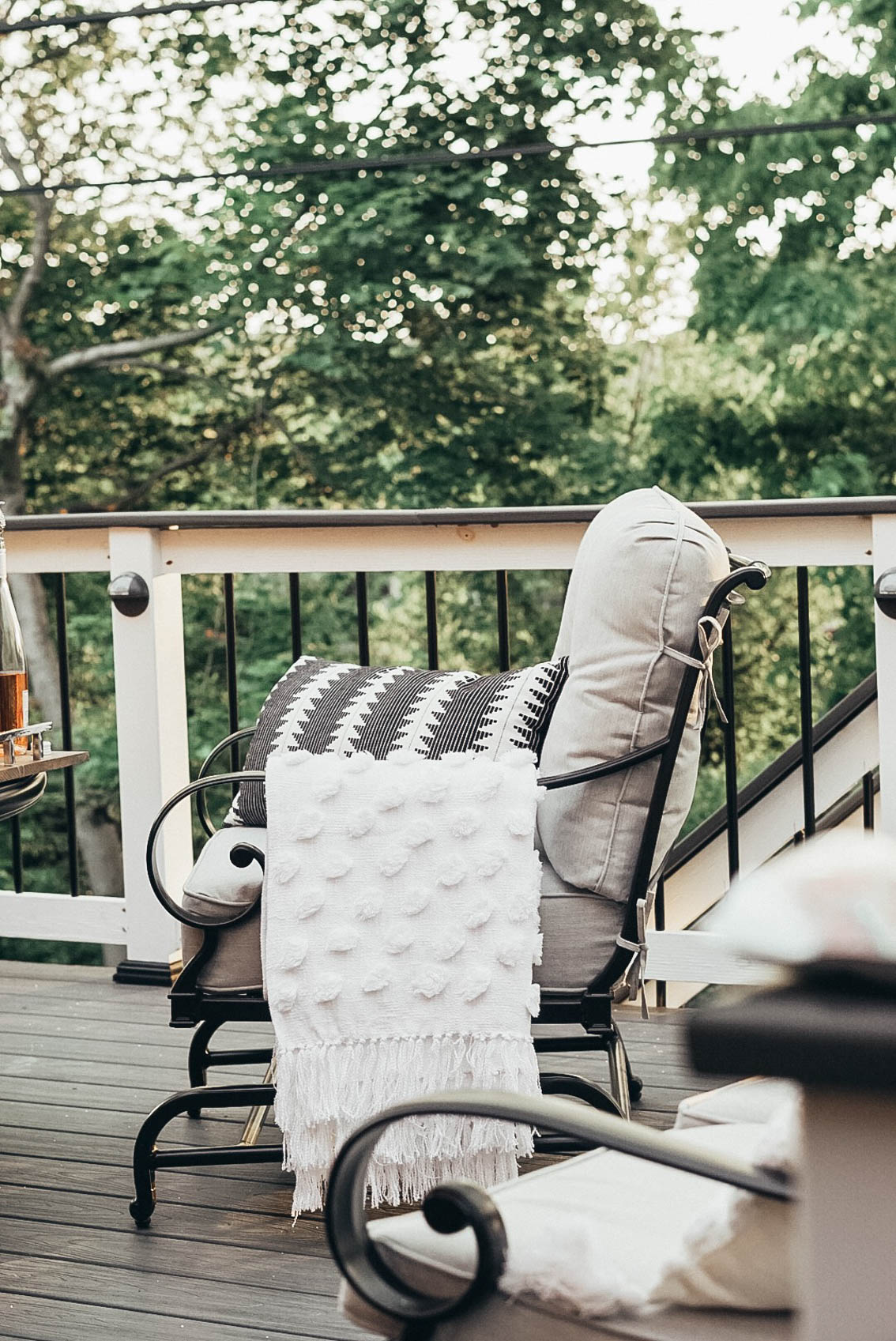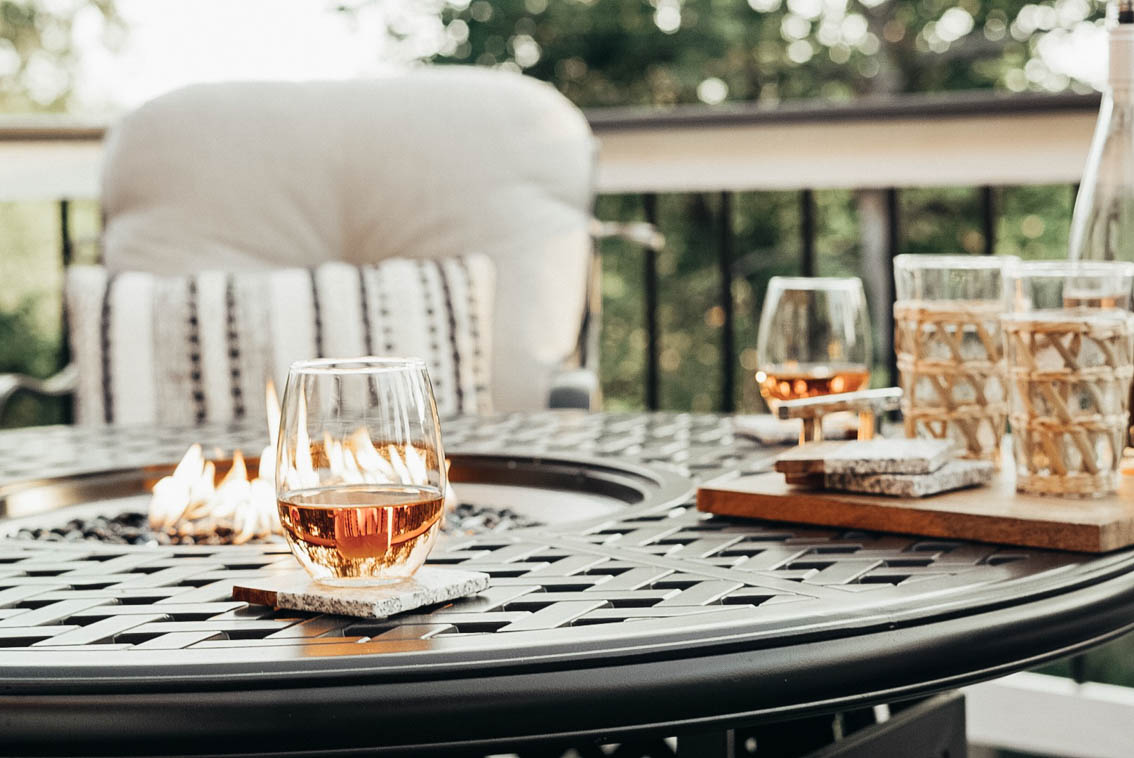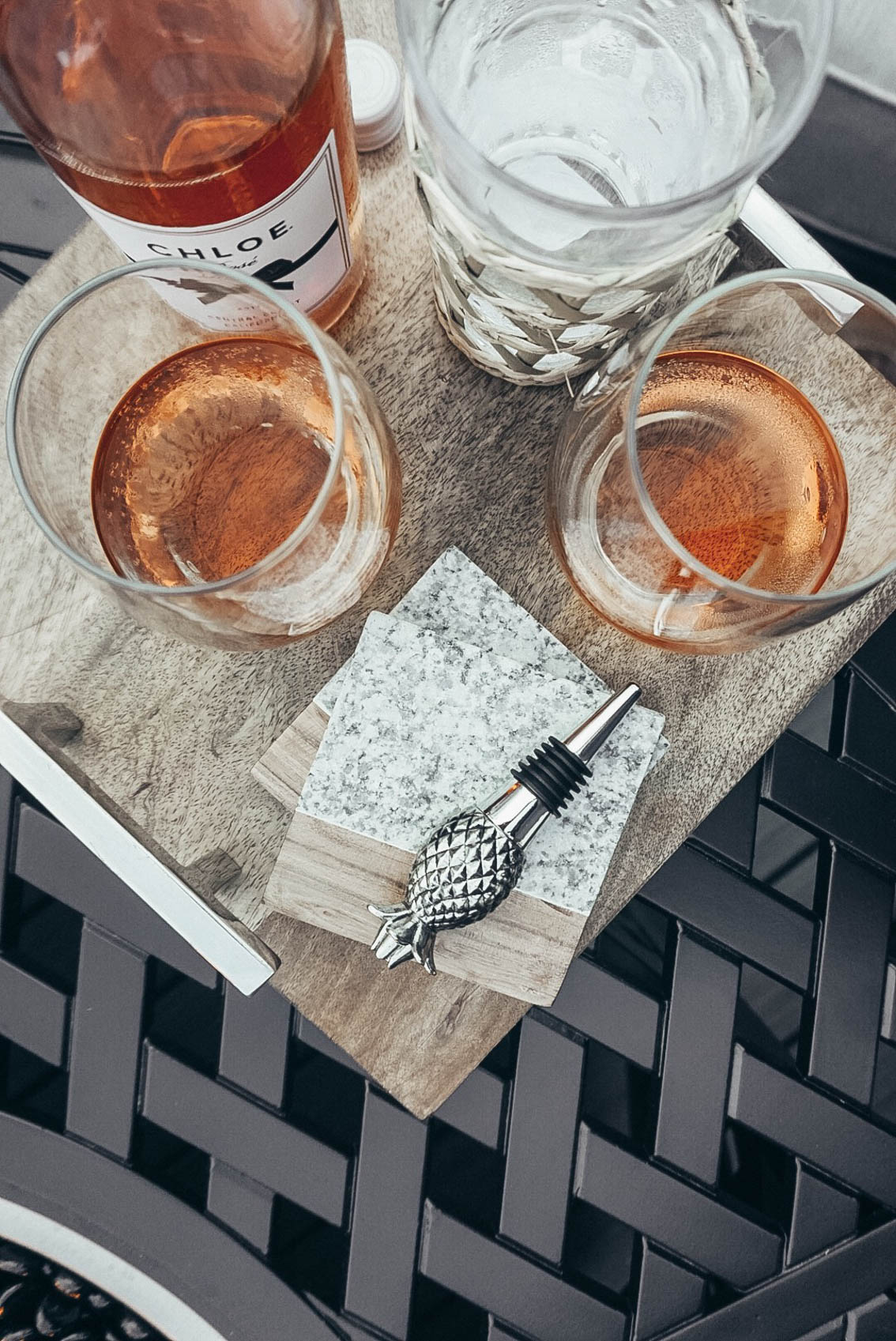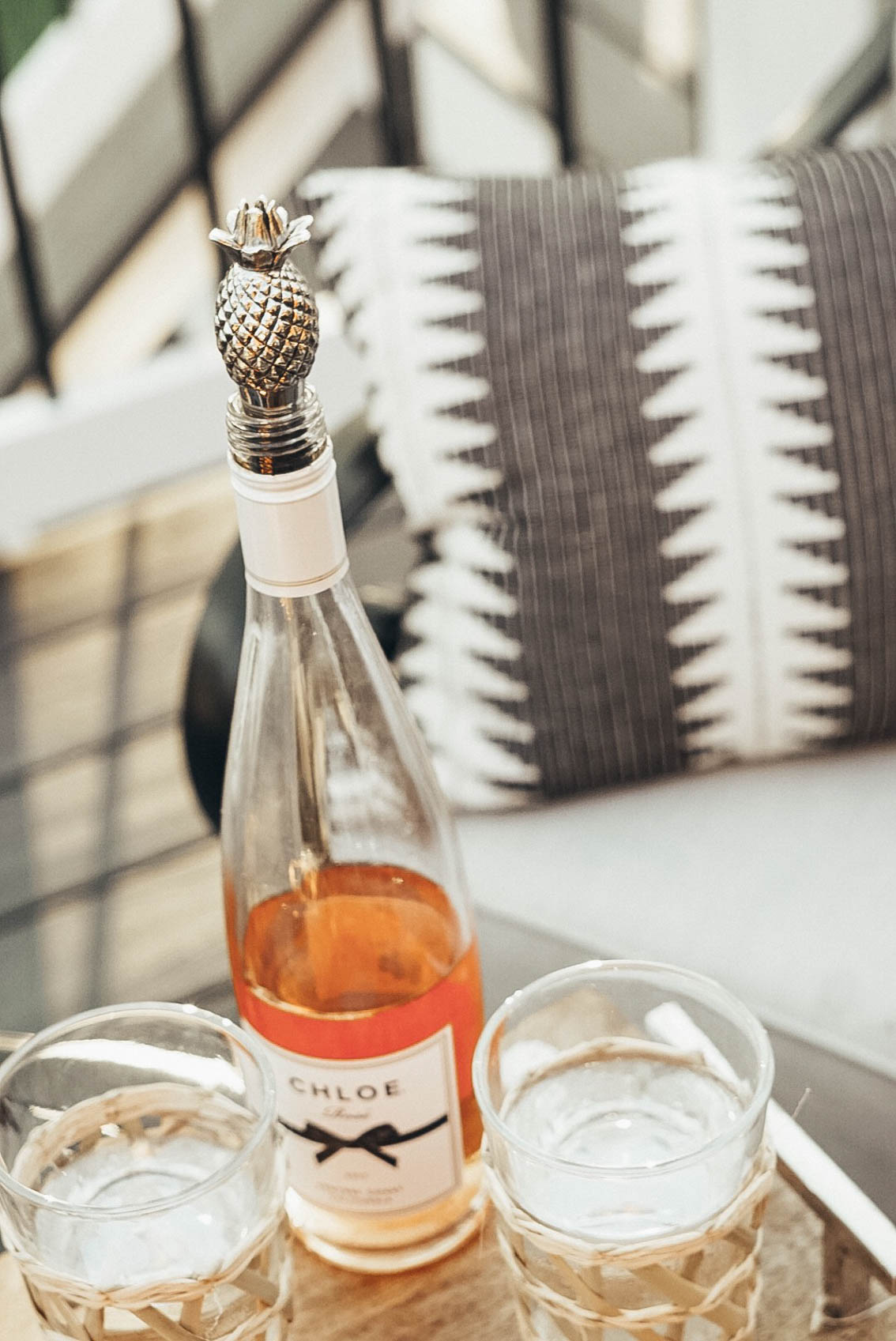 Well, well. Look who finally made a decision and pulled the trigger on new outdoor furniture! So excited to finally share a peak at our deck space with you guys.
Just as some background, Josh moved into this house about 2 years ago. Josh and his dad are super handy and basically renovated every single room themselves. The deck was put on last spring/summer but we waited until this season to get everything together out there. We love grilling and hanging by the fire after work so it was important that we waited until we found the perfect furniture. We wanted something that was not only aesthetically attractive but also functional, comfortable, and fit right for the dimensions.
We originally loved the idea of a sectional but after seeing this outdoor furniture set from Raymour & Flanigan, we knew it was it! Who doesn't love having their own big, comfy rocking chair around a fire instead of being smooshed against another person on a couch? To get the best of both worlds, we also went with a 2 person bench that is super cute! The fireside chat table comes with glass beads, has an adjustable flame, and has just enough space around the edges to set a drink or small plated apps on.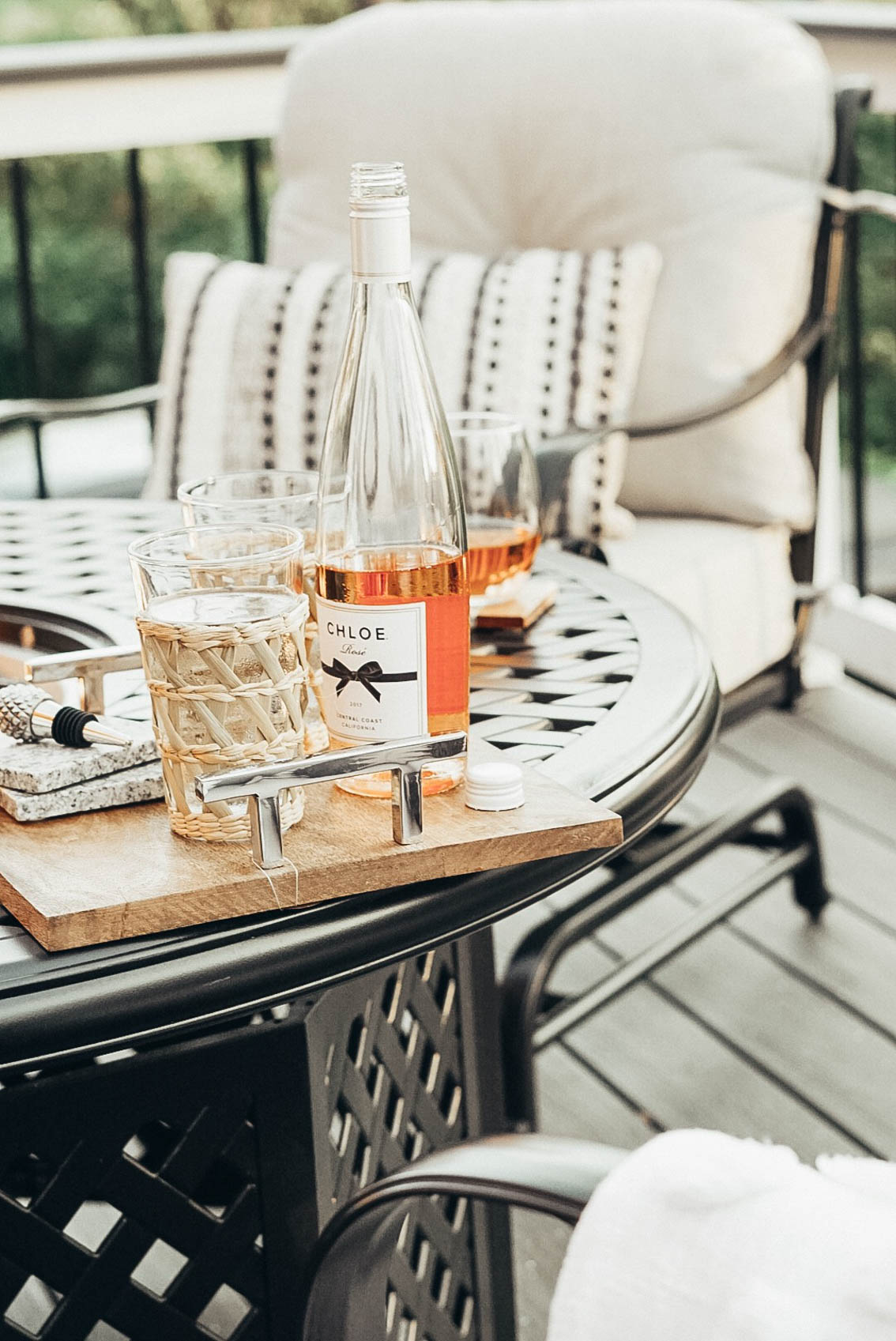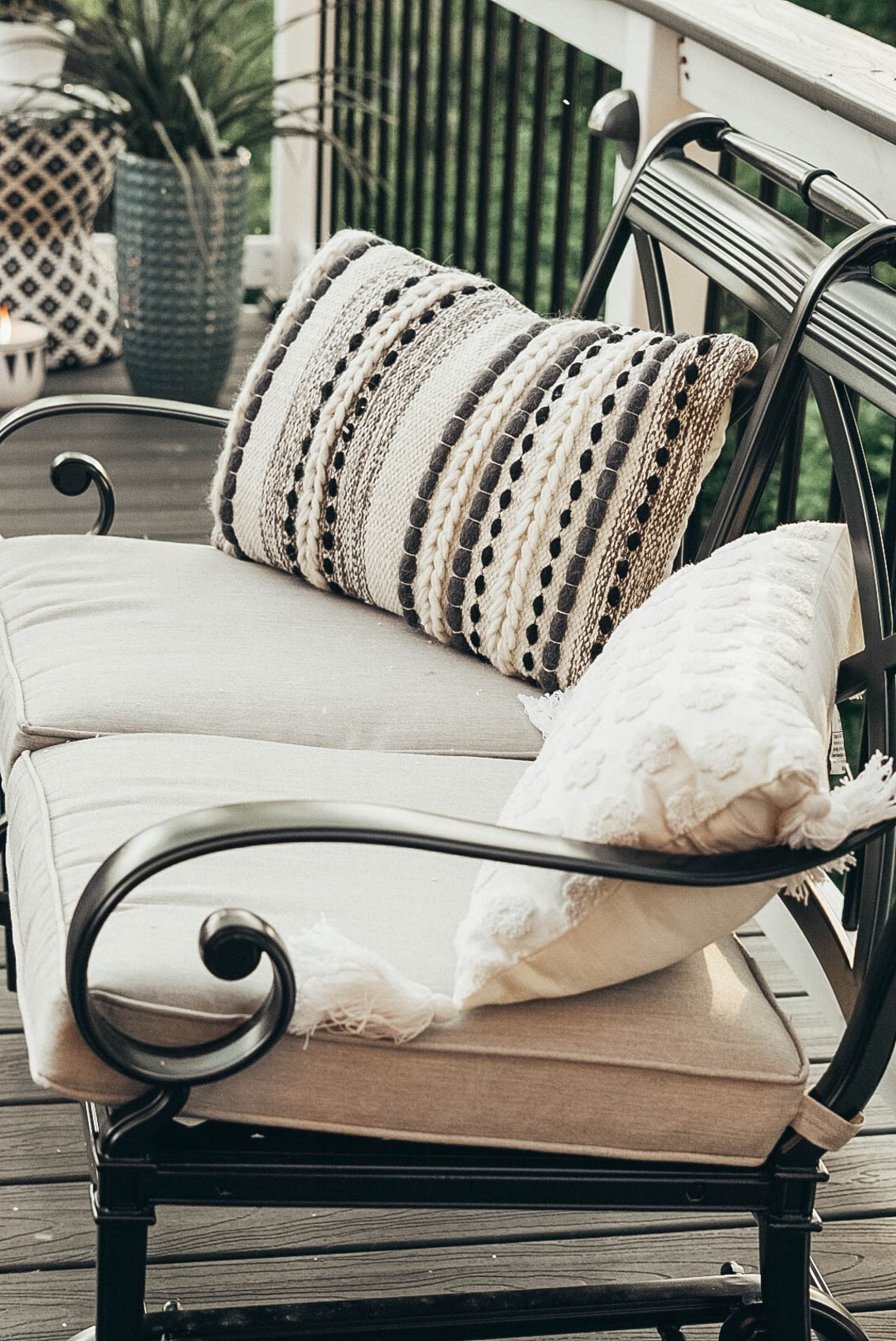 I absolutely adore everything about this outdoor set. From the plush cushions to the decorative metal frame – it's just perfect for us and the deck space in general.
We kept the decor details simple and neutral (shocker). But who knows – I'm sure I will probably switch it up 15 more times before I am content (Josh's favorite trait of mine!!! *insert devil emoji*)
Hope you guys liked seeing our cozy little space that is now our "favorite room in the house"! Should I share more home decor stuff? LMK!
Check out Raymour & Flanigan here to find the perfect piece of furniture or decor to complete the look of any space in your home! R&F offers free shipping, delivery in 3 days or less, and customization on many of their pieces!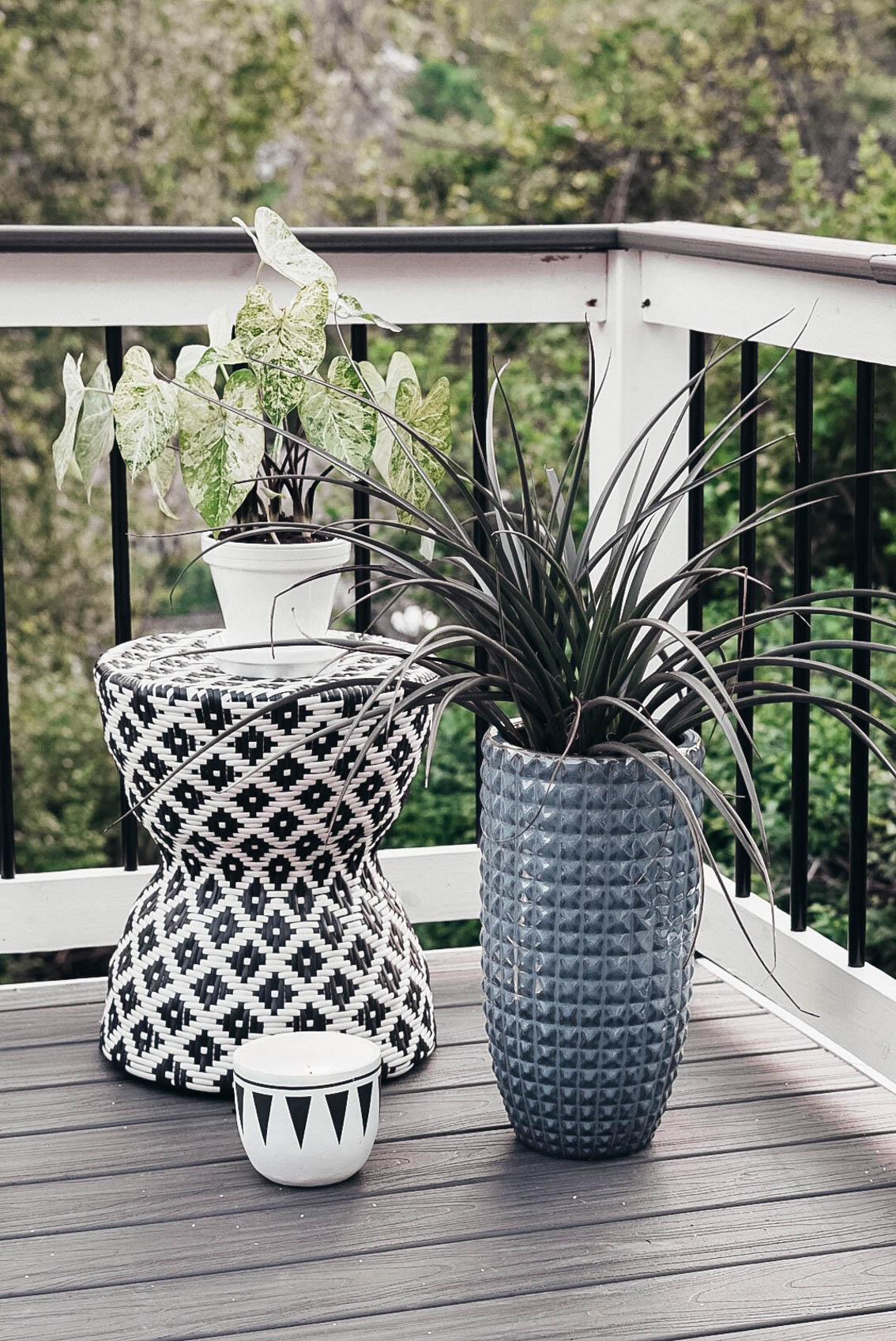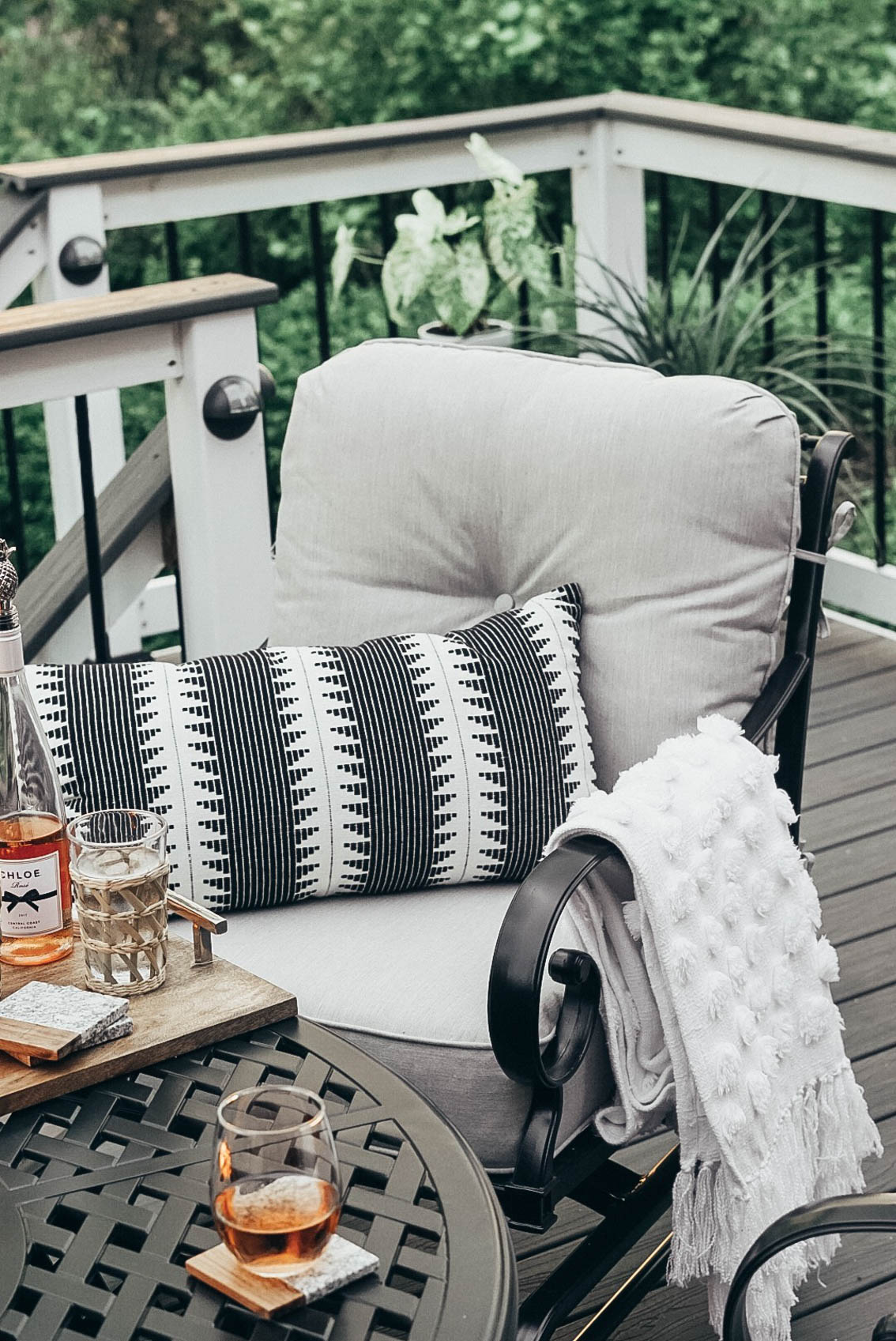 5 Piece Outdoor Fireside Chat Chair & Table Set