This post has been compensated by Collective Bias, INC. and The Coca-Cola Company, all opinions are mine alone. #BecauseICan #PickYourFlavor #CollectiveBias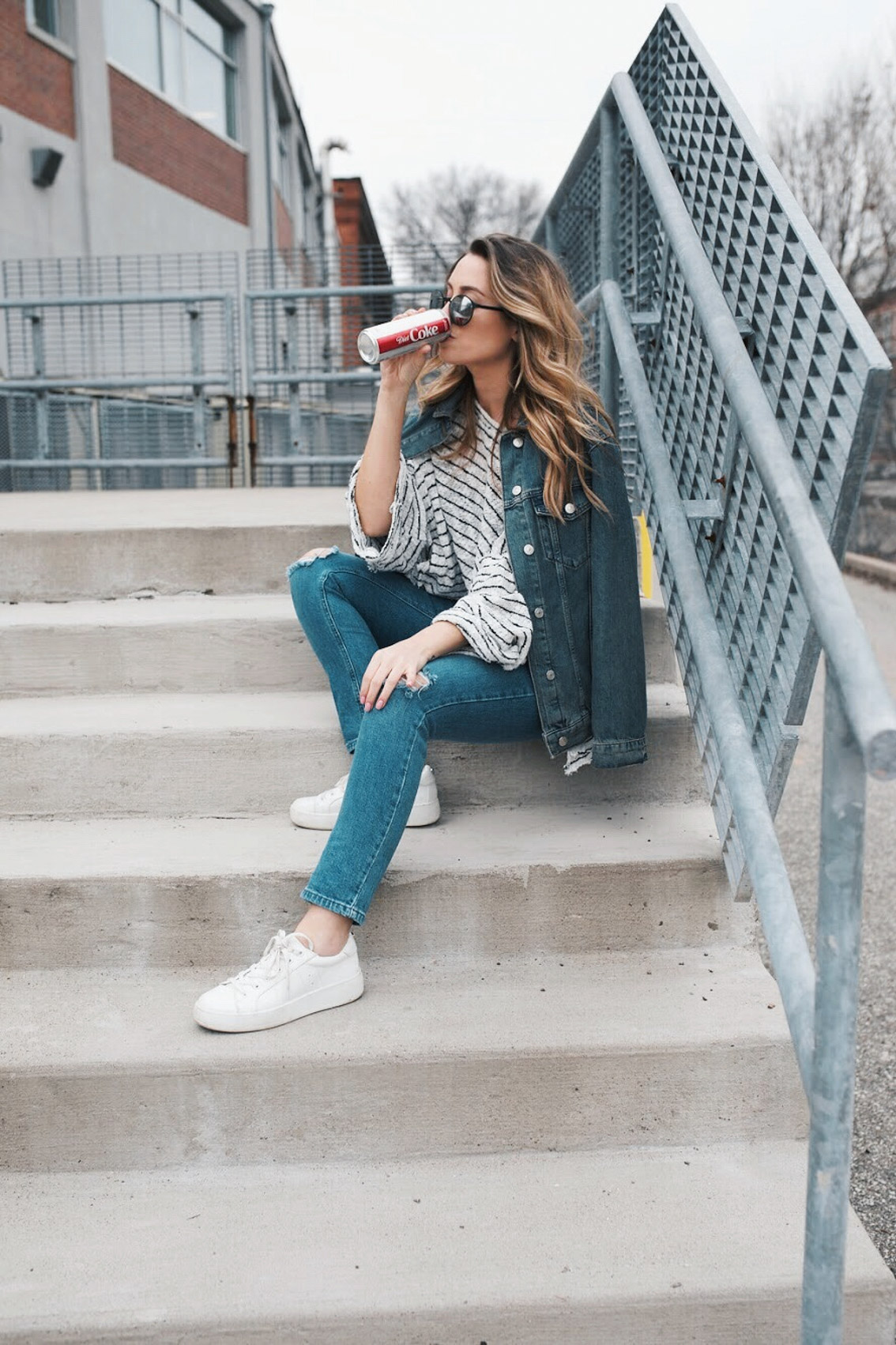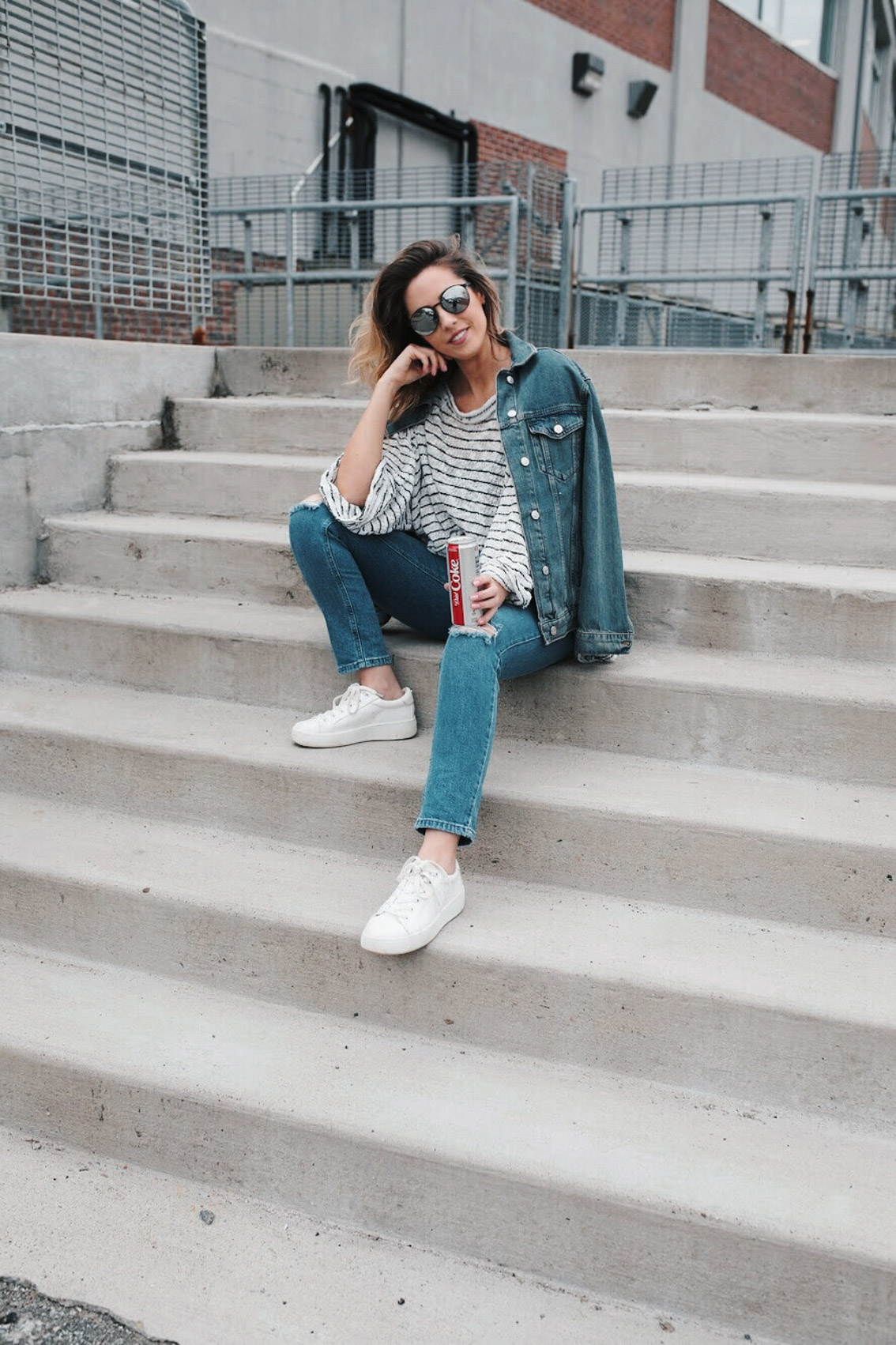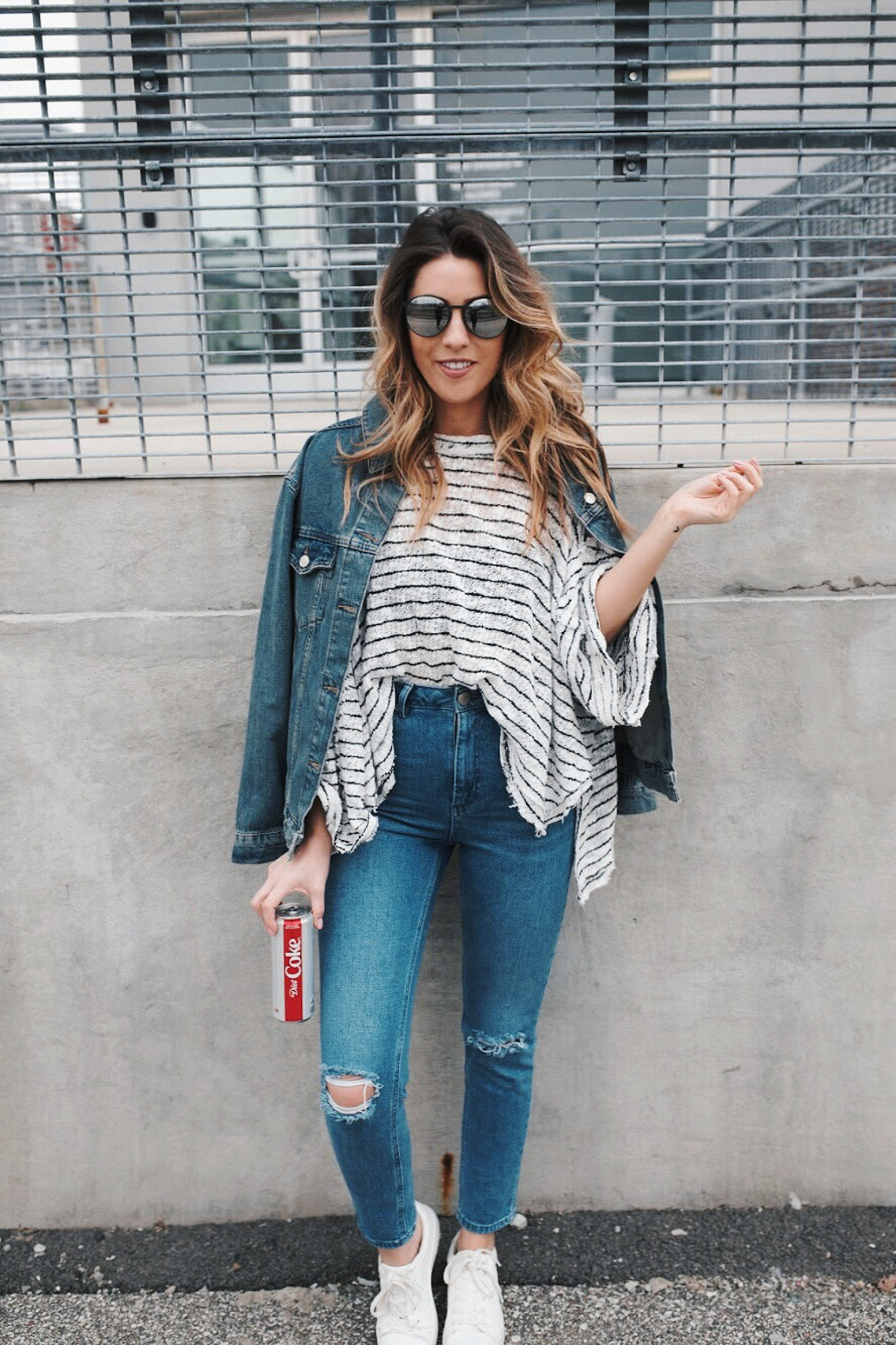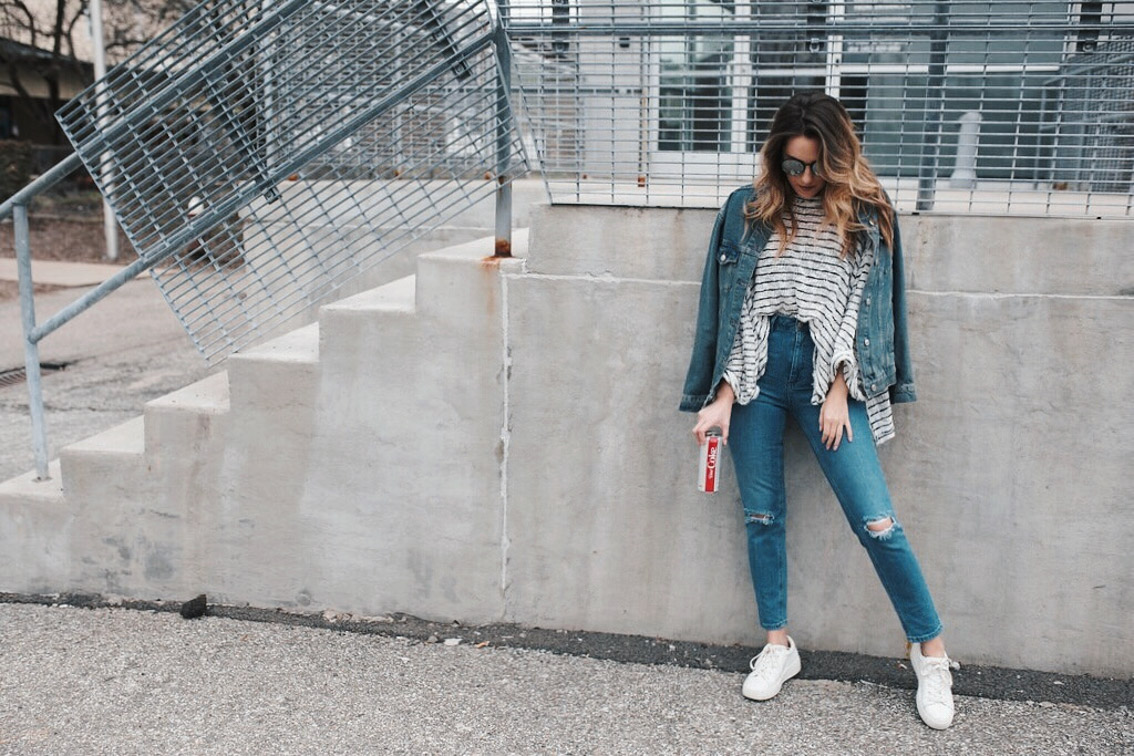 OVERSIZED STRIPED TOP | WHITE FLATFORM SNEAKERS | DENIM JACKET
…Short answer: it's TOUGH.
I came across an interesting article on HuffPost the other day, '6 Things People Who Side Hustle Do Differently Than You'.  In an old blog post, I talked about how so many of us have side hustles these days. A so-called side hustle can really be so many things. It can be freelance work, tutoring, a bartending gig, running a blog or an online craft shop, selling old clothes on some sort of platform, carrying a part time job, volunteer work… the list goes on.
Aside from what some people may say, millennials are totally killing it these days. Whether we do it to fulfill a creative passion or to some make extra money, supposedly 1 in 2 millennials have a side hustle.
With that being said, balancing life, a full time job, and a side hustle can be tricky. REAL tricky.
Just some background info for those of you who don't already know this about me: I've juggled a full time nursing job, a per-diem nursing job, and a blog for almost 4 years now. To be honest, I haven't mastered the perfect recipe yet but I do have some tips that help to keep me grounded and allow me to make time for work, play, and me-time. Not a lot of play these days but me-time is v. necessary.
STAY ORGANIZED – There's no doubt about it that when I'm organized, everything in my life flows a little bit better. I am queen of procrastination but I make an effort to maintain some sort of organization. Making lists, updating Google docs, keeping spreadsheets, signing up for Quick Books, and planning ahead all help to keep my life from spiraling out of control. For the bloggers: blogger mail can pile up quickly. If I have plans of featuring any product for sponsored content on the blog or social platforms, I keep those items separate from my everyday items. This way, I don't forget and can easily grab for them when I'm mapping out my gram feed.
PRIORITIZE – Prioritizing is so important. If you can't prioritize, you're probably going to fail, forget, and/or have a mental breakdown. Trust me. LOL.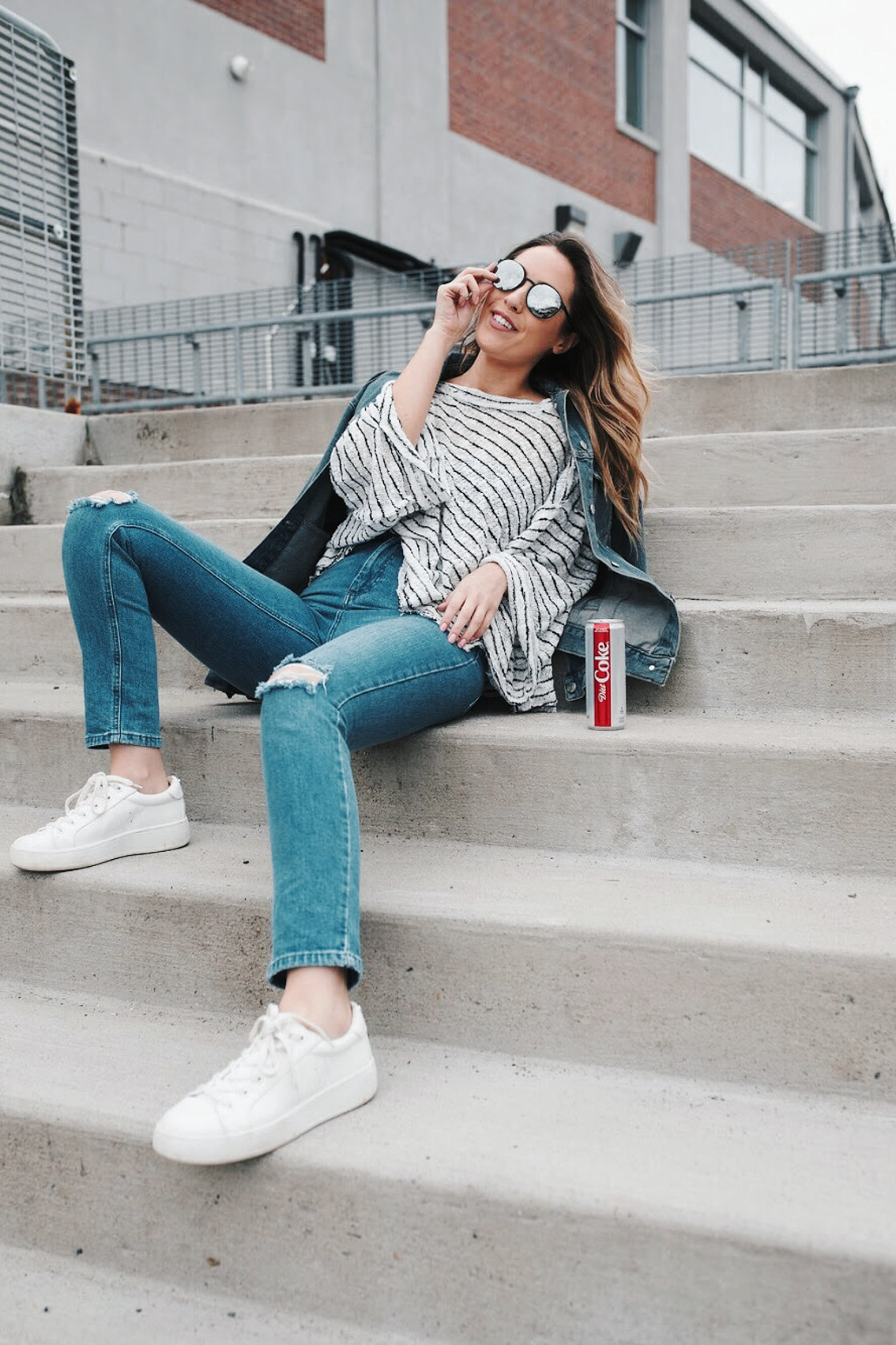 BE PRESENT – When you're juggling all kinds of jobs, gigs, and attempting to maintain a social life, it's important to be present. When you're at work, focus on work. When you're behind the computer screen, focus on whatever it is that you're doing. When you're with family and friends, really try to be with them. If I let my mind wander to the next task on my checklist, it makes it harder to focus on whatever it is that I should be doing or listening to at that moment.
GIVE YOURSELF A BREAK – I talked a lot about this in my post about "Blogger's Block". Setting limits and giving yourself headspace is crucial. Whether your taking a mental health day at work, walking away from your computer screen, ditching social media for a day, taking a walk on your lunch break, or grabbing a mid-day pick me up, all of these things are very important to re-set for the rest of the day or week. I recently tried the new Diet Coke® flavors and am such a fan of how refreshing they are. If you're looking for a little boost to get you through the day, the new Diet Cokes are definitely the answer. And have you seen the new sleek cans? Genius. Grab one at your local Giant Eagle today!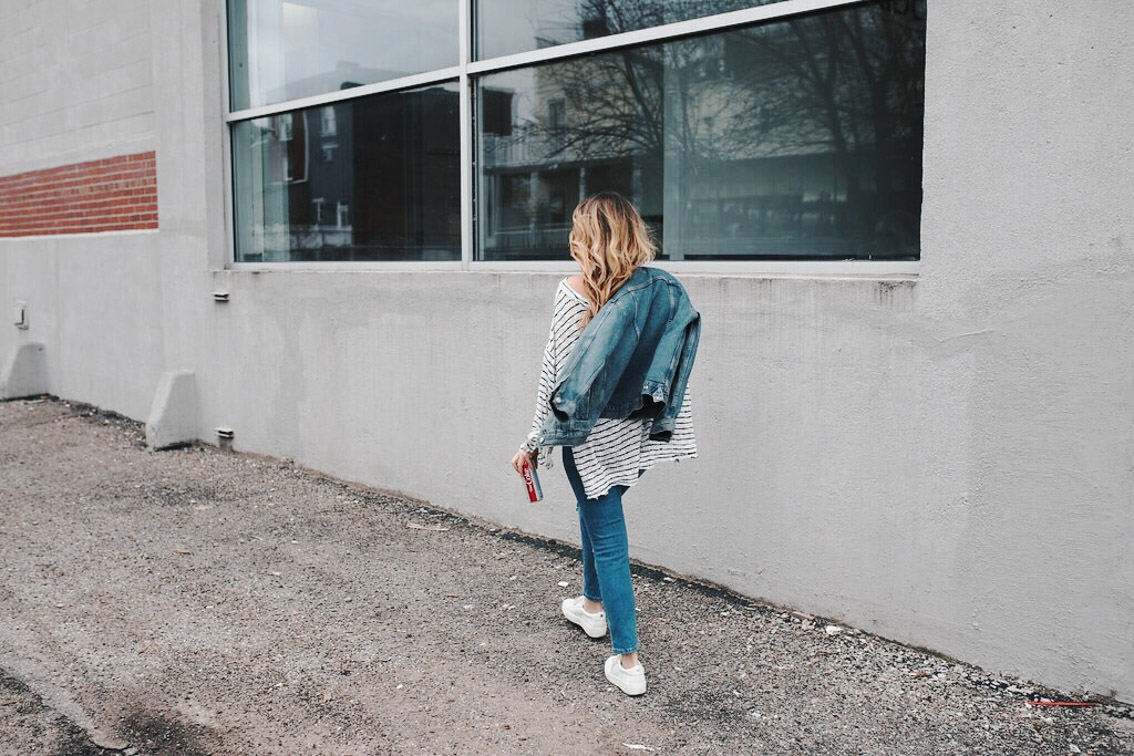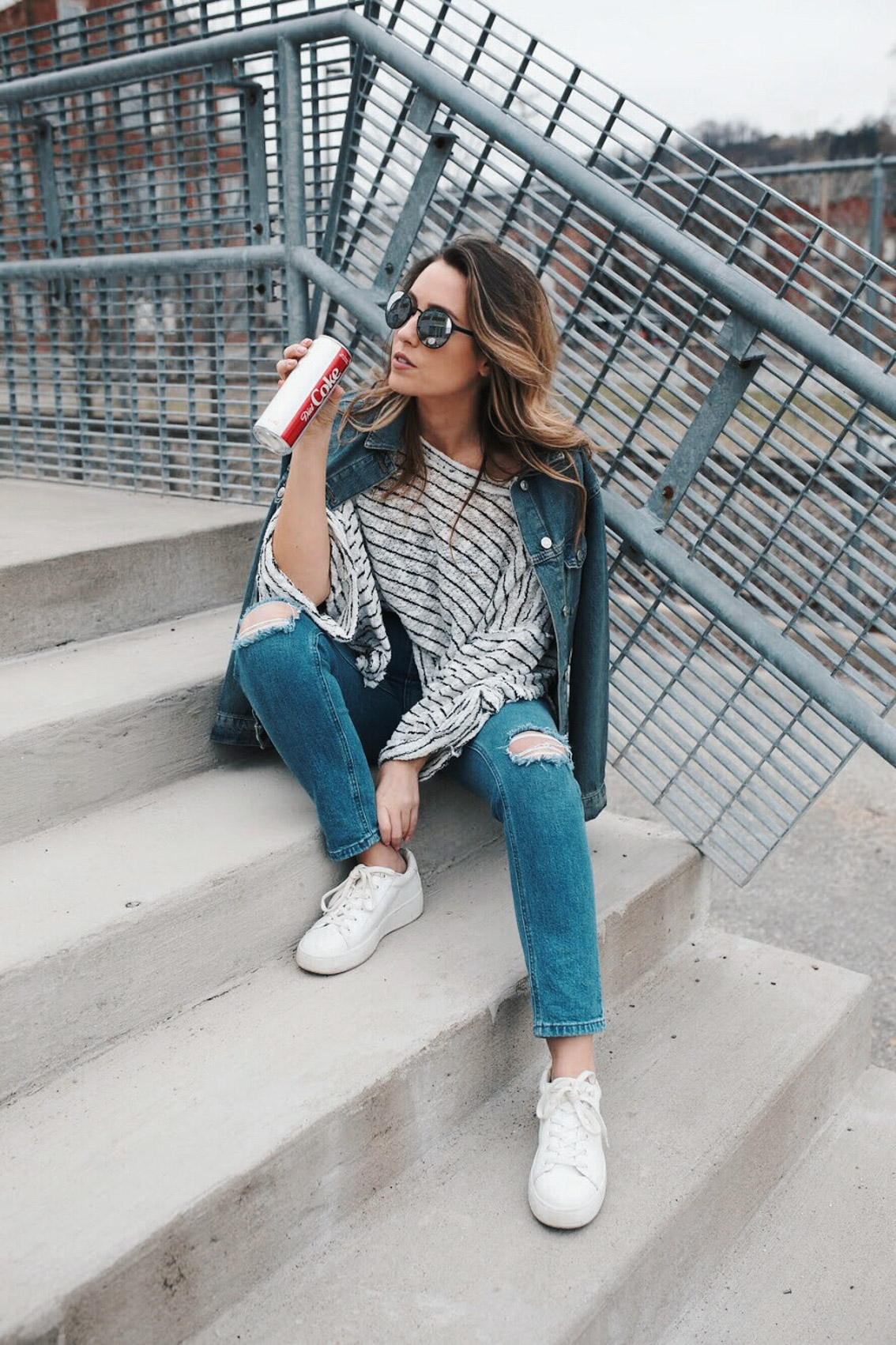 MAKE TIME FOR YOURSELF – Having some quality alone time is a necessity in my mind. I don't know what I would do without it.
KNOW WHEN TO SAY YES OR NO – Knowing when to say yes or no is an important quality that you need to have when you're trying balance it all. What I mean by that: it's okay to say no to plans when you're trying to build a business or maybe you just need some time to yourself to catch up on your own stuff. It's okay to say no to extra work or a new business proposal/collaboration if it means that you need to focus your time and energy on something more important. But it's also okay to say yes. Saying yes to dinner and drinks even when you know you have a million and one things to do is okay too. I always feel so good after a night out with the girls. What's MOST important is that you are self-aware and realize when you should say yes or no.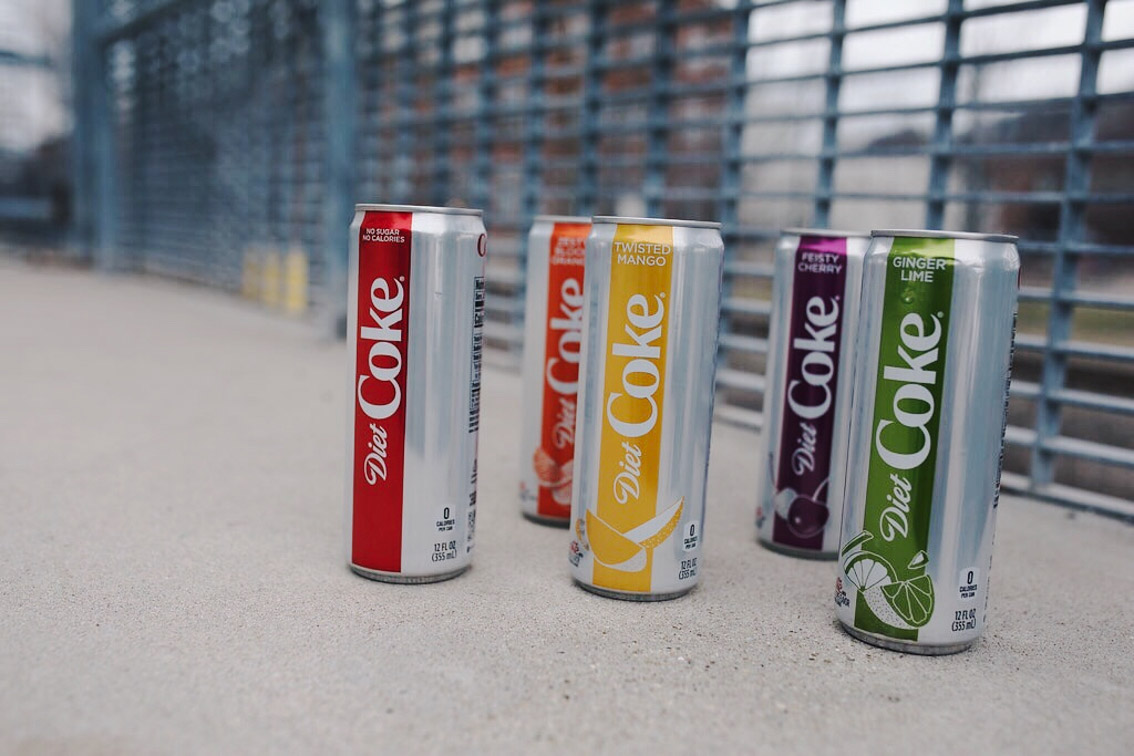 MY TAKE ON THE NEW DIET COKE FLAVORS:
Diet Coke
New can, same awesome taste. The real OG.
Diet Coke Feisty Cherry
This may or may not be my new fizzy companion. My favorite of the bunch.
Diet Coke Ginger Lime
Just the right amount of lime and ginger zest. A must-try.
Diet Coke Twisted Mango
I can see myself drinking this guy a lot in the summertime. The tropical mango taste is addicting.
Diet Coke Zesty Blood Orange
Predicting this to be another warm-weather favorite!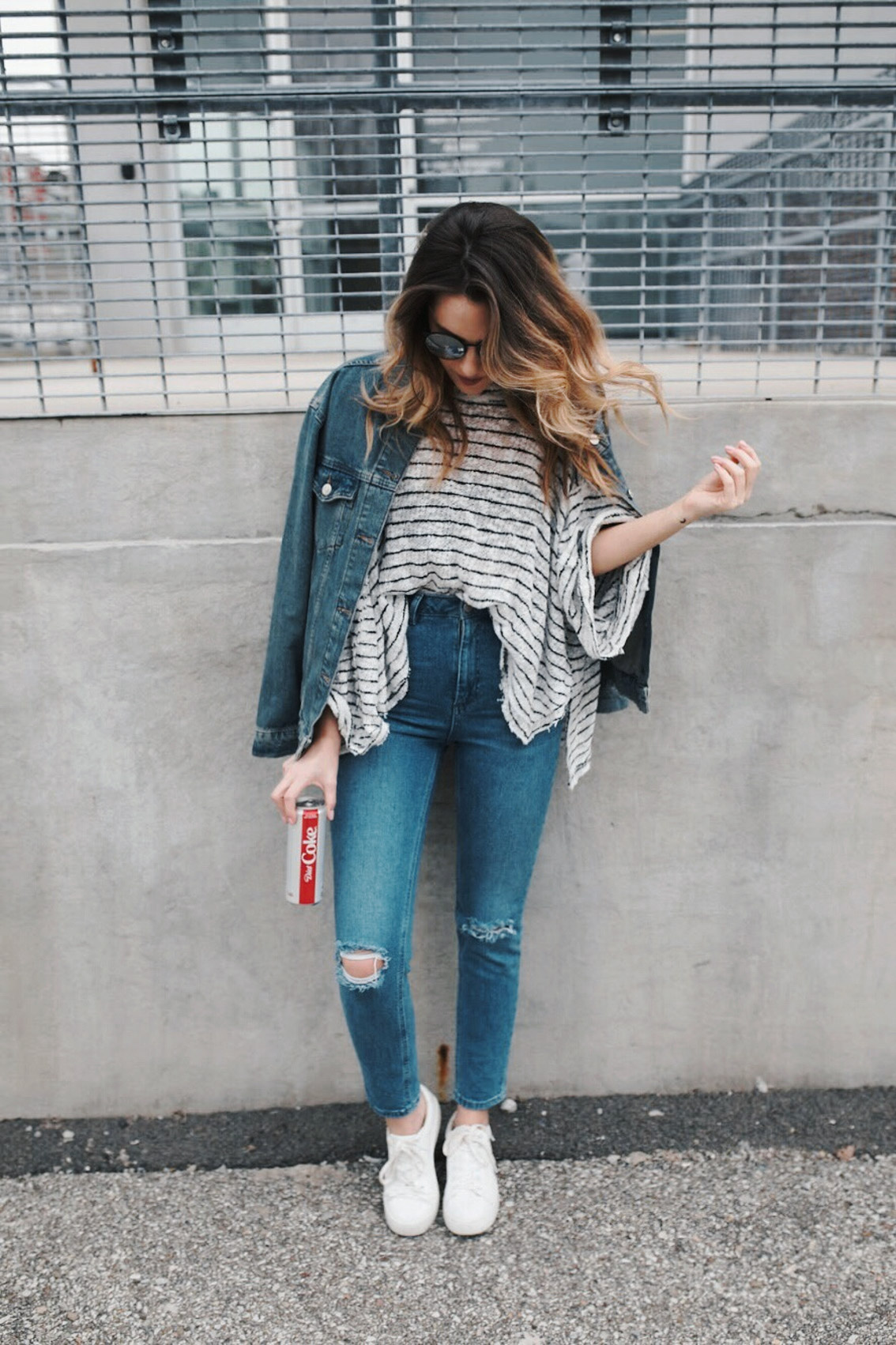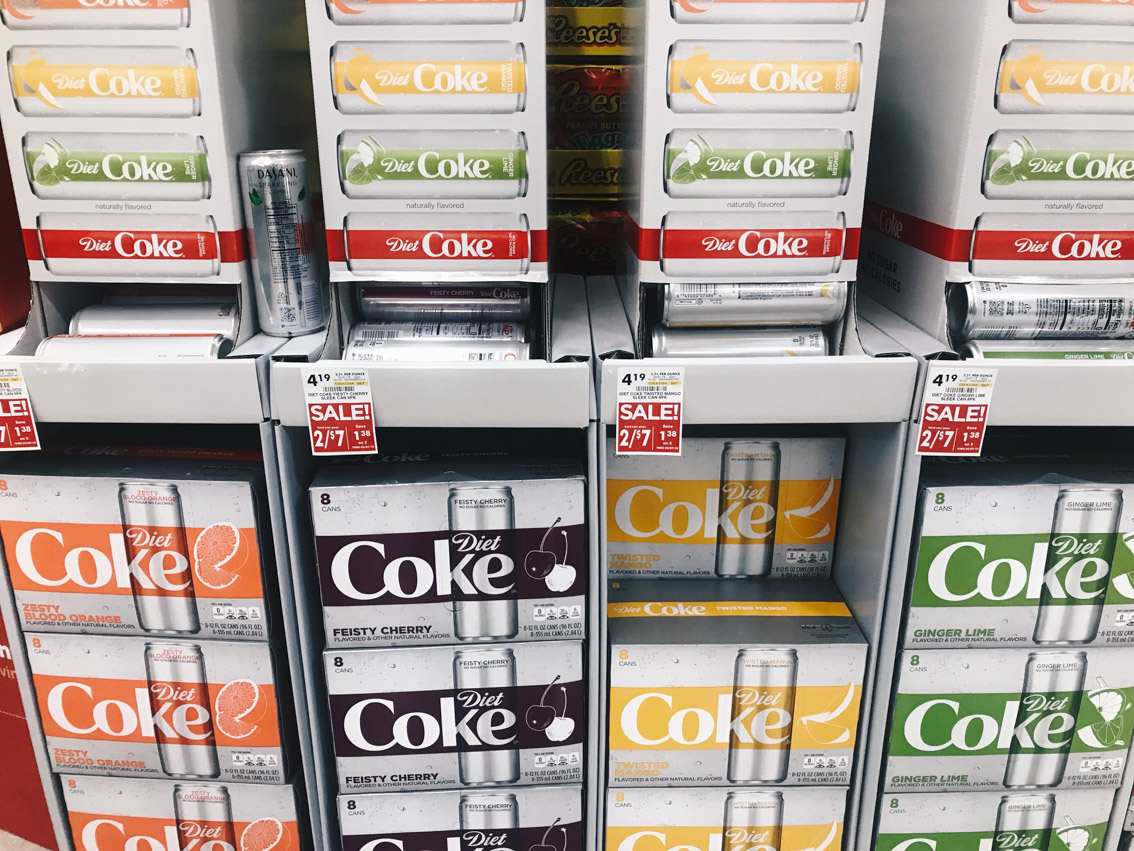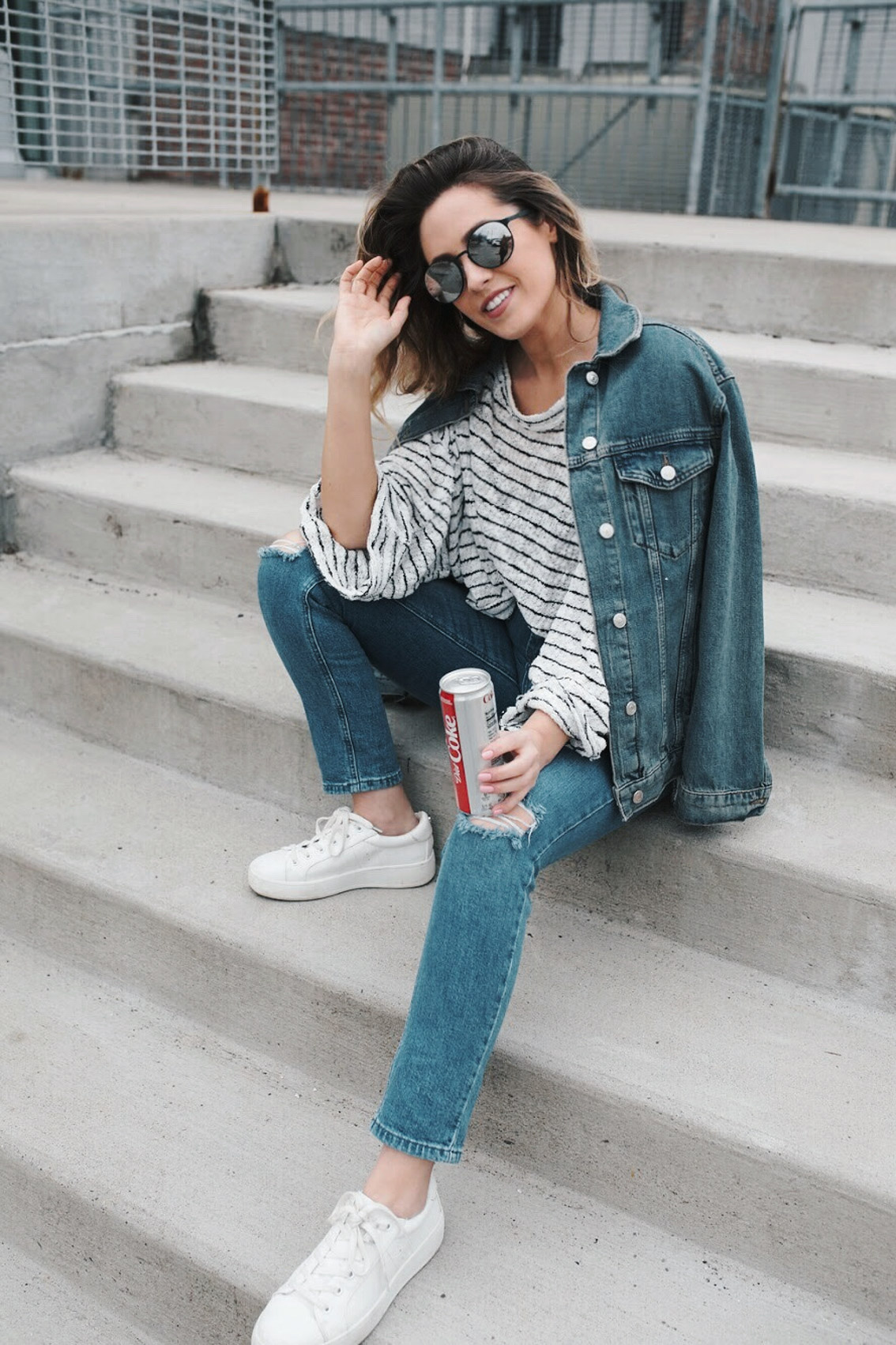 P.S. Earn $1.25 with the purchase of 1 Diet Coke 8-pack, 12 oz. cans (any variety), along with any brand of avocados (any variety, any size). Both products must be purchased on the same receipt to receive credit for this rebate. Click here!