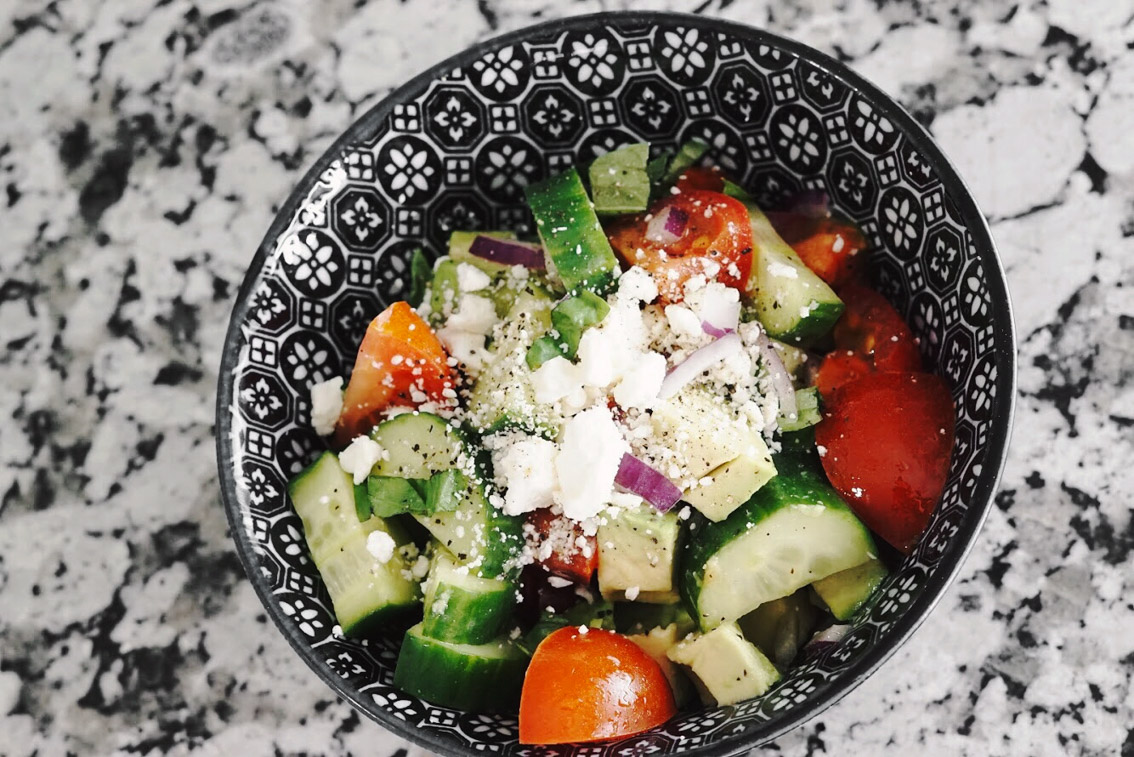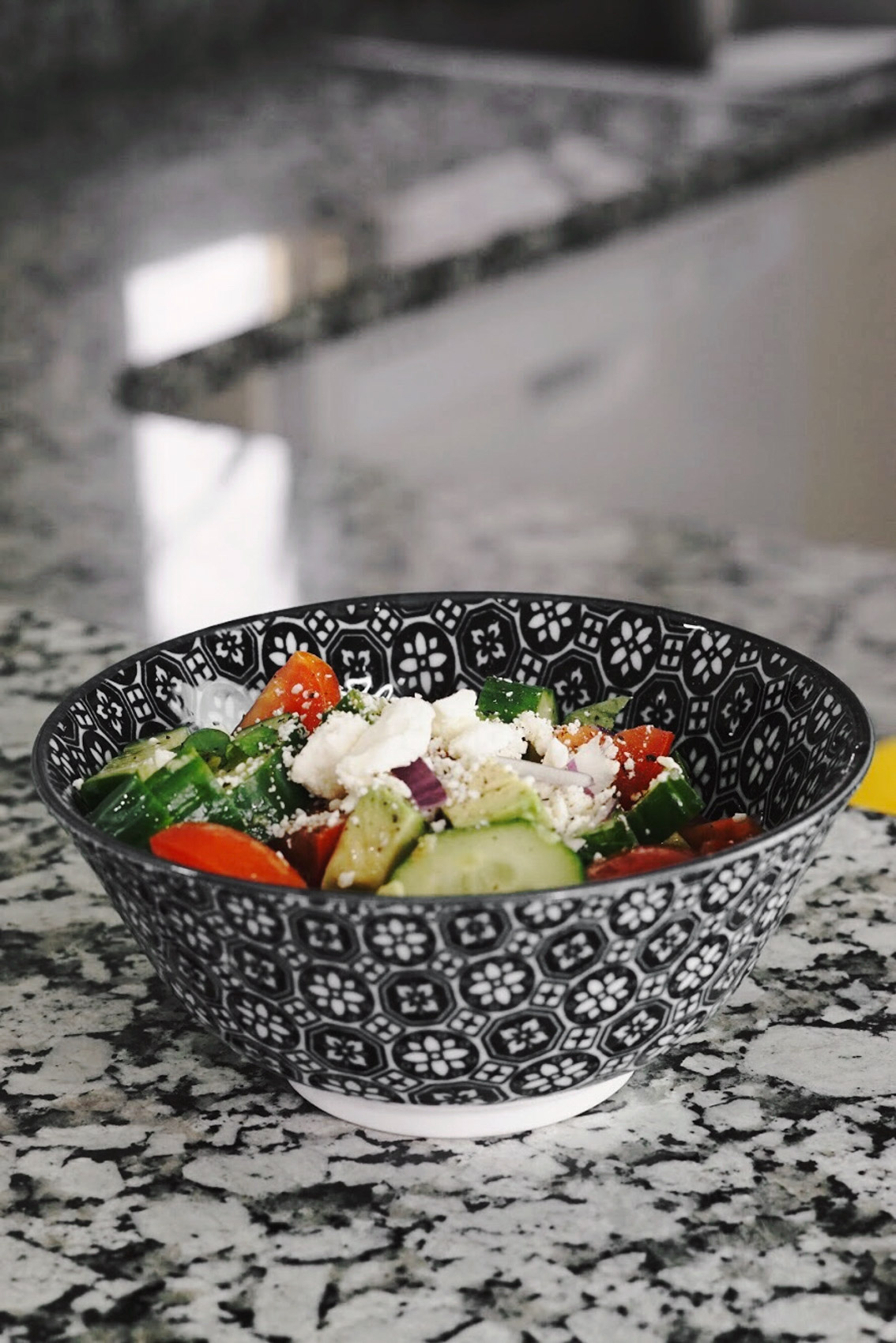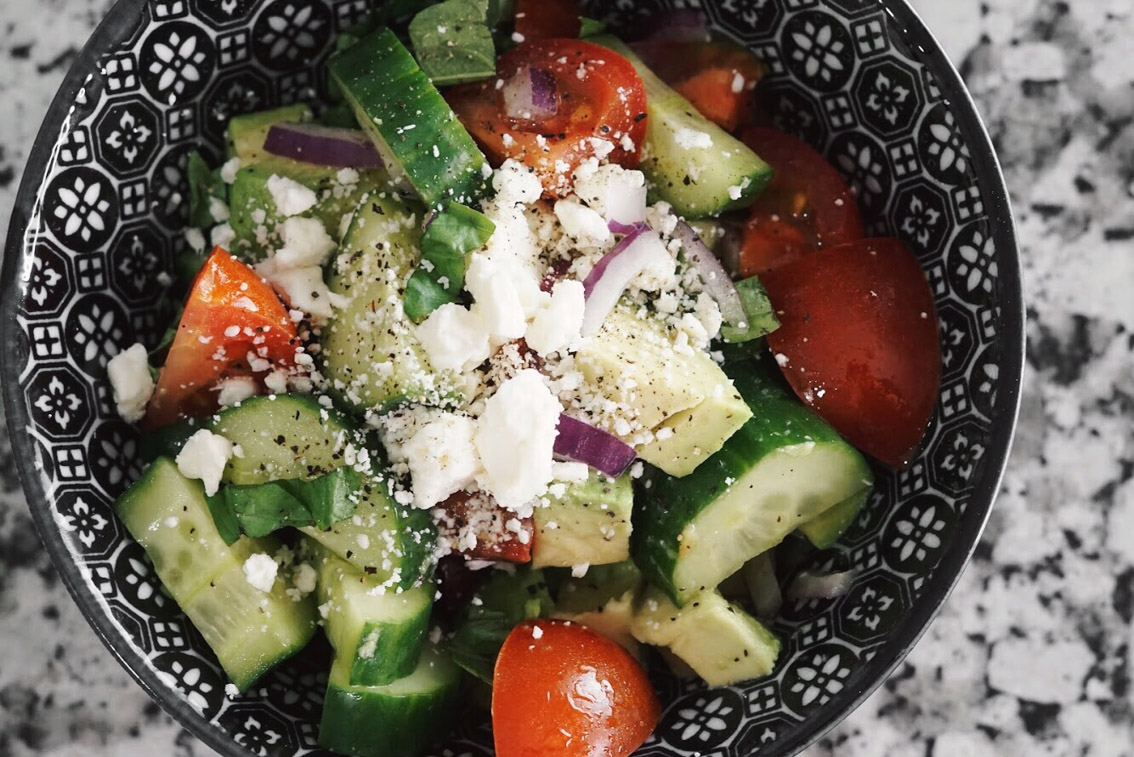 Going to the grocery store may or may not be one of my least favorite things to do. I love to cook but I hate the process of actually getting the ingredients. Who's with me?!
Planning is the key to success in my opinion and that statement definitely proves to be true when it comes to healthy eating. If I know I'm going to have a busy week, I try my best to put things in the fridge that I'll actually enjoy eating Monday through Friday. My mornings usually consist of eggs, fruit, or a bowl of overnight oats and almond butter. For lunch, I've been having this raw chopped veggie salad. SO GOOD you guys. It's really easy to make and helps me to get my vegetables in for the day. I'm not a big fan of at-home lettuce based salads but I can totally get down with this one. Lots of crunch.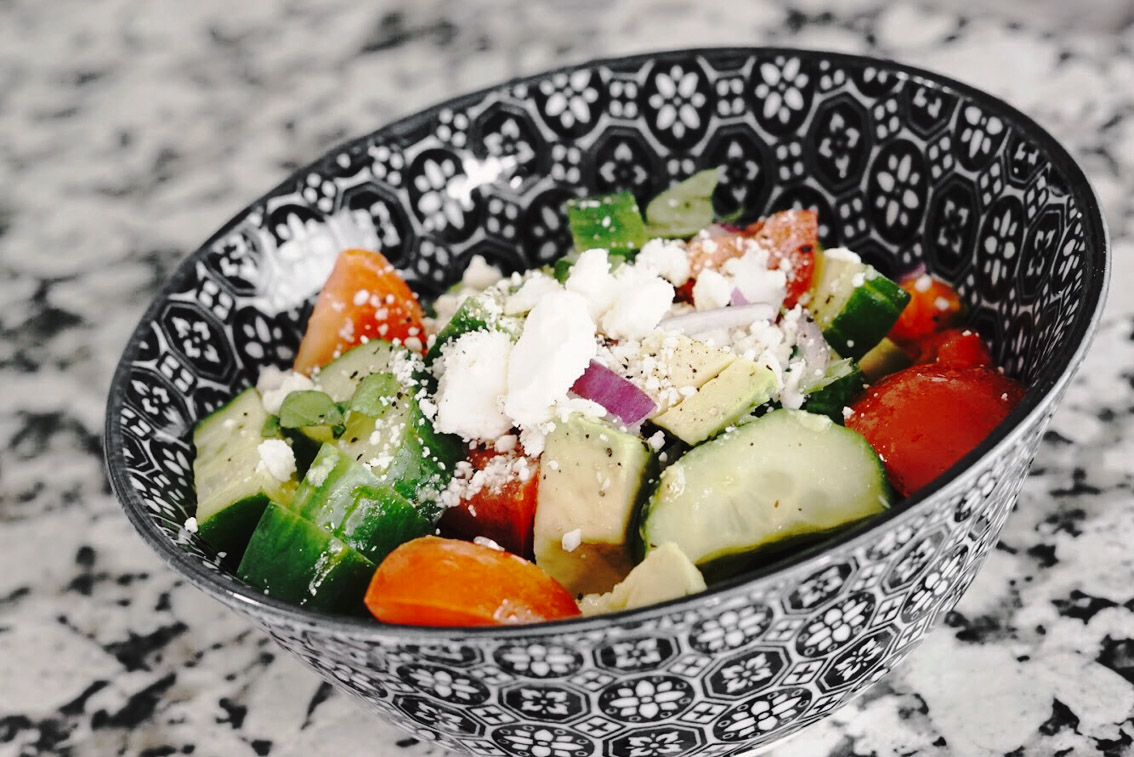 INGREDIENTS
halved cucumbers
halved cherry tomatoes
chopped red onions
chopped snap peas
avocado
basil
whatever veggies you have (I've added carrots too!)
feta cheese
oil & red wine vinegar
lemon
salt & pepper
I chop everything but the avocado and toss it in the dressing in the morning. By lunch, all of the vegetables are marinated and delish. Avo cubes come last!
What's your favorite quick and easy lunch? Check out more of my recipes here!