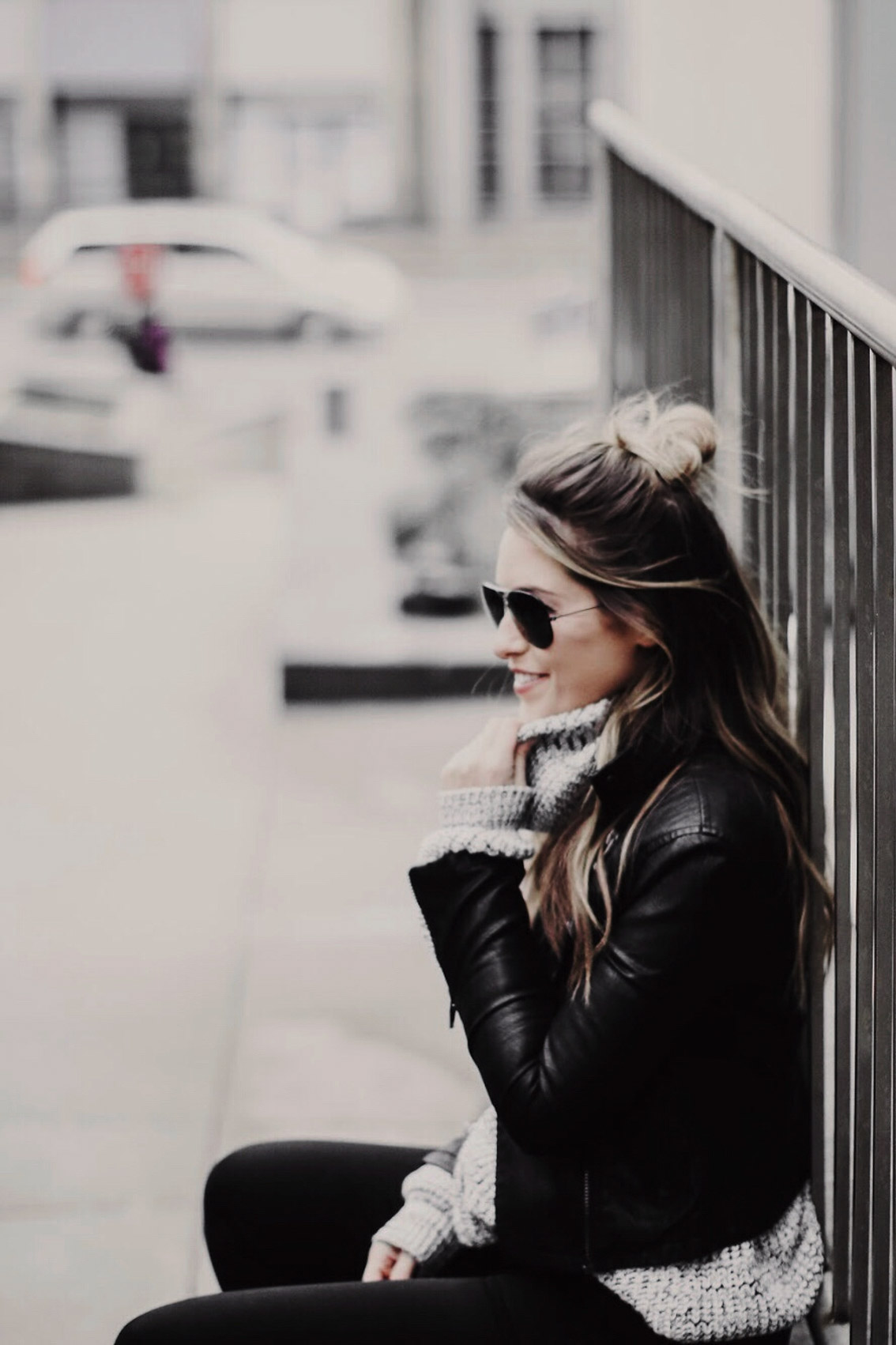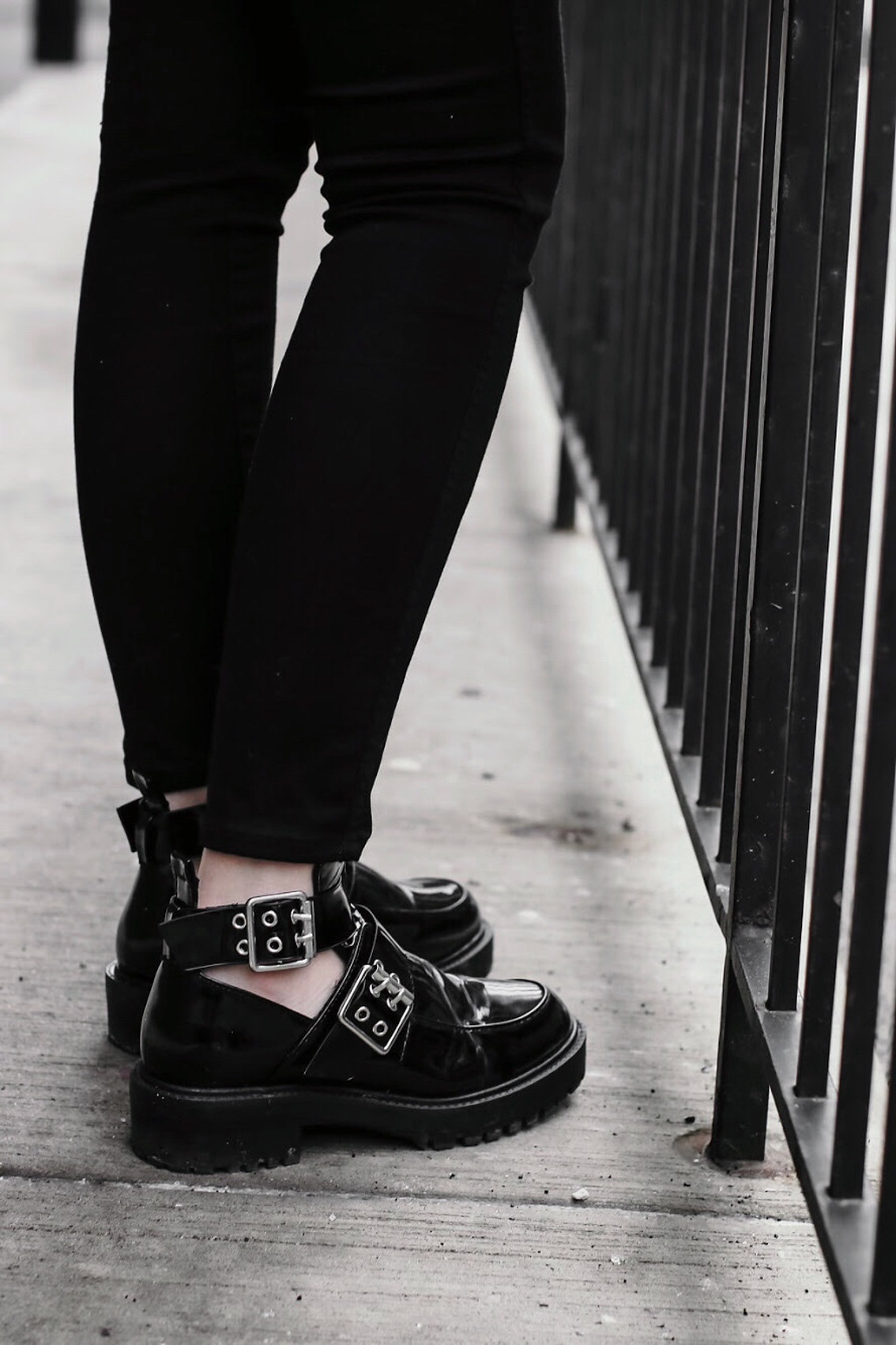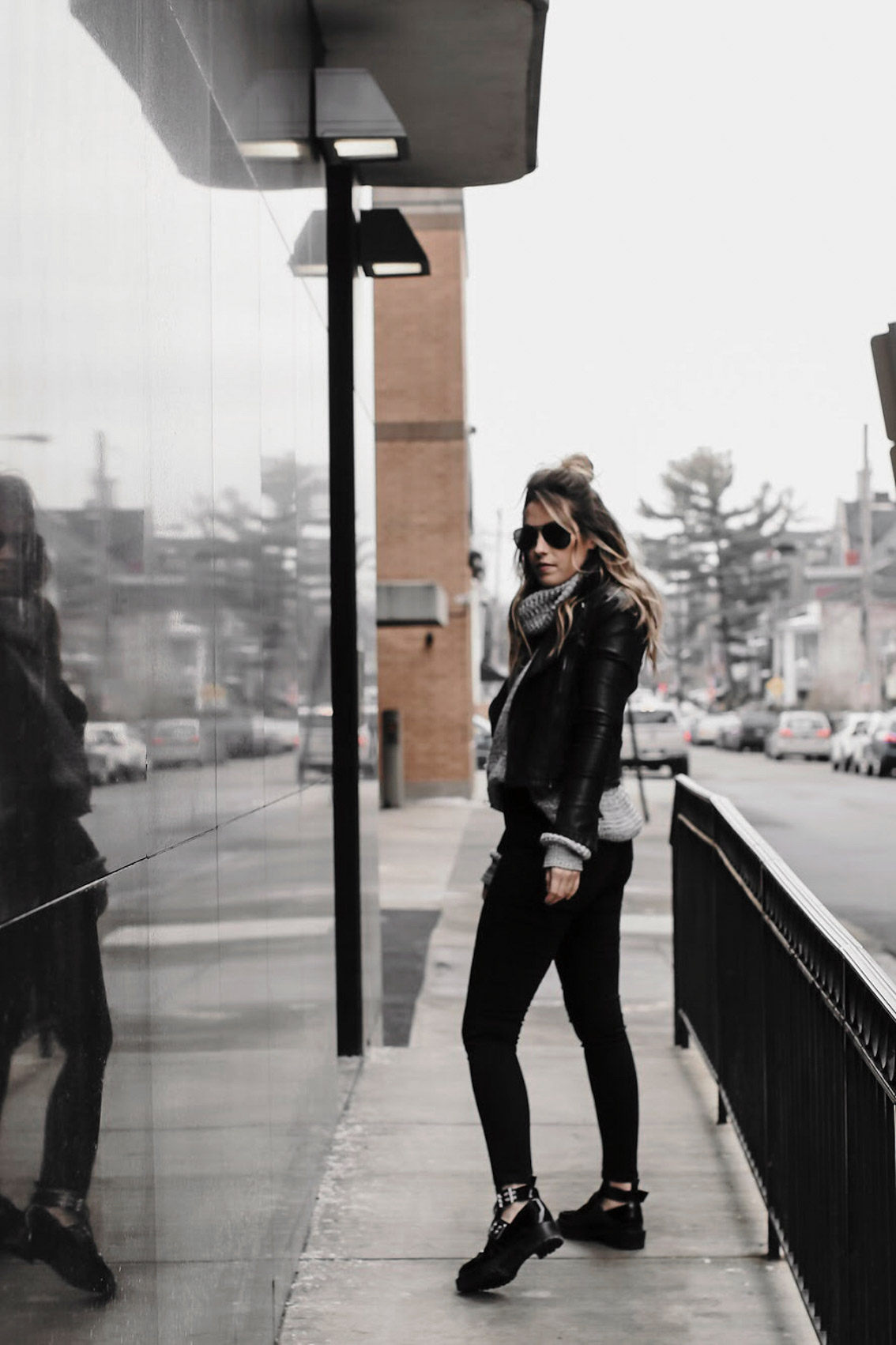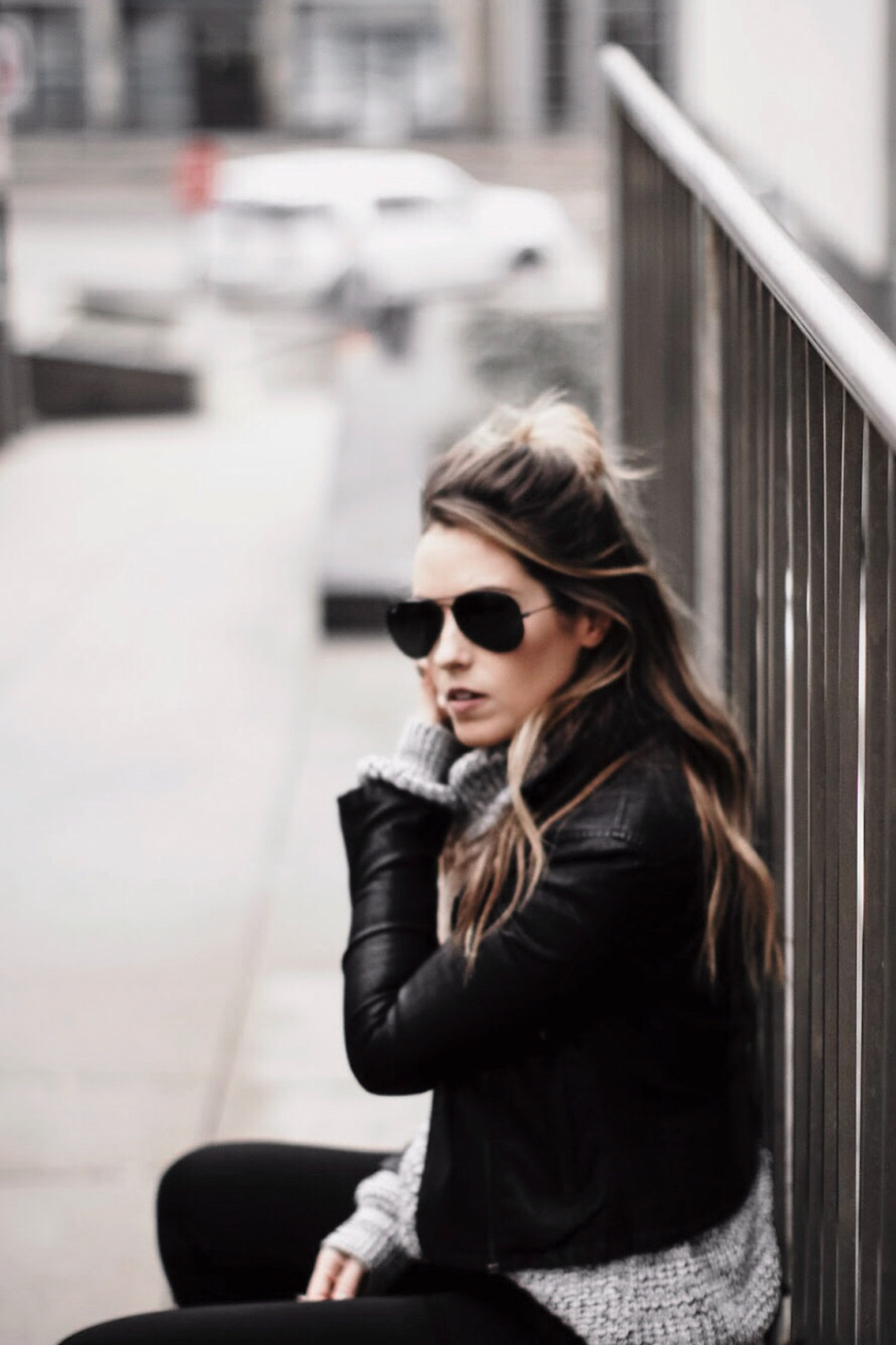 LEATHER JACKET | COLLAR SWEATER | BIKER BOOTS | HIGH-WAIST DENIM | SUNGLASSES | STUDDED BELT
Hi, hi.
For those of you who have never heard of Poshmark or have had the mobile app for years but never used it, this one's for you…
I'm jumping on here tonight to tell you guys how I list and sell new AND used items from my closet on Poshmark. To put it in perspective, I've been actively selling on the platform for probably 2 years now and have made a few thousands in sales. And that is with very minimal effort! For someone who has an ever-changing wardrobe such as mine, Poshmark is a no-brainer to fund your next purchase guilt-free!
So what is Poshmark you ask? Long story short, it's an easy way to buy and sell clothing and accessories. You'll be surprised by what people will buy. Even a plain t-shirt that I would normally toss in a garbage bag for Goodwill will sometimes sell. I like Poshmark because it's mindless. You set the price, buyers can make offers, and once you close on a deal, Poshmark sends you a pre-paid shipping label for you to print and slap on a bag or box. Poshmark does take a cut of your sale but the app will tell you the total dollar amount that you'll make after the fact so you just set it with what you're comfortable with.
Here are my tips on how to make consistent sales:
+ IT'S ALL ABOUT THE COVER PHOTO – Whether you're wearing the item that you're selling or flat-laying it for the cover photo, be sure that you have good lighting and a clean background. If you don't have a lot of natural light in your home, I recommend taking the extra minute to brighten the photo in an outside app. Poshmark gives you the option to add filters to your photos but I don't suggest you do this. People want to see the true colors of an item that they are possibly buying (duh). I have no problem making sales without taking a mirror selfie, but I do occasionally get asked to photograph the item with me wearing it.
+ DESCRIBE IT – Be sure to take time to add to the description. I always list the condition (new/used/lightly worn/no rips or stains), the fit, if it's true to size, and the fabric. Alotttt of people want to know details of the fabric so I made it a habit to add that to the description right away so that I don't have to pull out the piece again until it sells.
+ RESPOND TO YOUR COMMENTS – Interact with your possible buyers. People have questions, as they should. If you don't respond or check your notifications, you may be missing out on a potential sale.
+ SHARE, SHARE, SHARE – Sharing your listings is so important on Poshmark. It really takes all but 5 seconds to share a listing, but If I'm feeling lazy and haven't been active on the app, I will most definitely not make as many sales as I would if I were sharing them to other poshers. You can share your items to your followers at any time of the day, however, Poshmark usually has themed parties at 9AM, 12PM, 4PM, and 7PM everyday. Cheesy, right? Those are the money-makers. Sometimes the parties will be relevant to you, sometimes they won't. For example, today there was a "Best in Shoes & Boots Party" and a "Rebecca Minkoff, Vans, Steve Madden Party". If you try to share an item that you don't have listed as a brand in the party, it won't let you. Don't bother trying to trick them by changing your item's listed brand or category, they put a limit on it so that you can't partake in every single party.
+ START HIGH – Most poshers will try to negotiate with you so start high if you plan to come down at all. Once a person 'likes' your listing, they will be notified if you drop your price by a certain percentage. But be careful with this tactic though. It will only notify the likers once and won't do it again until you drop your price lower. Again, Poshmark isn't dumb — you can't re-list your item at a high price then drop it just to notify it's likers. Poshmark keeps a history of the item's prices and won't send out an alert unless it's under the lowest price that it's ever been listed at.
+ SET A BUNDLE DISCOUNT – This means that you can offer your buyers a discount if they buy multiple items in your closet. For example, if you buy 3 or more items in my closet, you'll get 15% off. Poshers can also negotiate their bundle price with you so get ready! I try to remember to add my bundle offer to the description of every item so that people are aware that they can buy more than one thing while only paying a single shipping rate.
+ MAKE PRIVATE OFFERS – This is a more recent option for sellers on Poshmark. When you click the 'Price Drop' button, it gives you the option to publicly edit the listing price OR make a private offer to the listing's likers only. If you go the private route, it won't permanently change your listing price.
+ PACKAGING – I always slip my business card into one of these pink poly mailers with every order. Talk about shameless self-promotion. LOL. Cute packaging will win you brownie points and help with your customer rating! Fun fact: if the package fits into a blue mailbox, it's fair game. To save myself time, I bought a cheap printer for the purpose of printing Poshmark labels and tape to secure them. That way, all I have to do is pop it into a mailbox and wait for it to get to my buyer.
Hope these tips helped! Reach out to me with any questions and be sure to connect with me on the app (username: @jennaboron)
photos: Frontino Photo