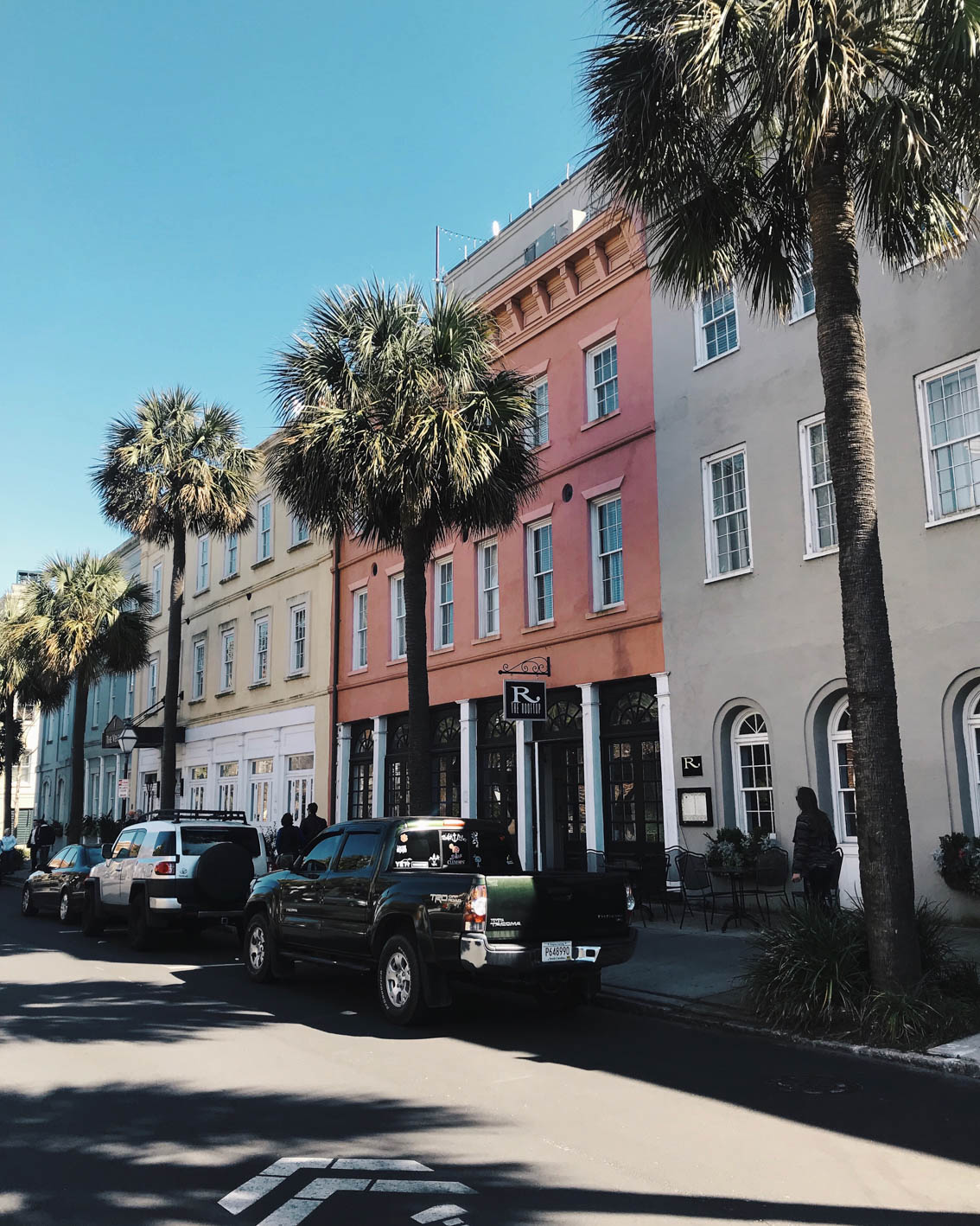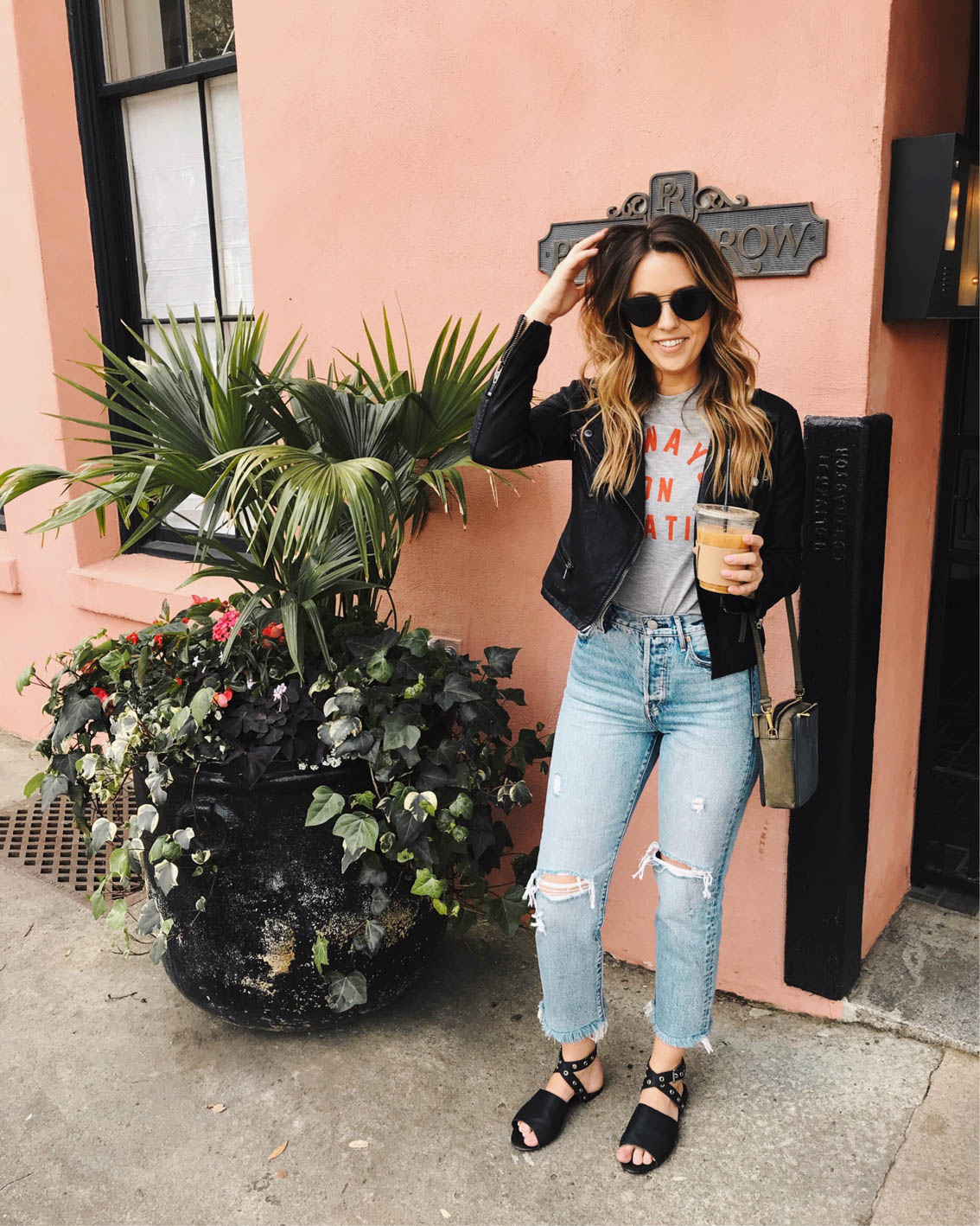 If you haven't visited Charleston, South Carolina, it needs to be added to your bucket list right now.  I was already planning my second trip before I left my first trip. The food was on point, the people were friendly, the shopping was great, and the town itself was easy to fall in love with. Not to mention, it's an Instagrammer's actual dream.
My friend Monique and I planned an entire weekend full of (basically) eating and drinking. And of course a few historical/famous must-see spots. We literally typed up a detailed itinerary of everywhere we wanted to eat and when we would eat it the night that I got there. HOW embarrassing?
To be honest, there are so many things to do, see, drink, and eat in Charleston that you could have an equally amazing yet different experience if you visit a second time. Here's what we did while I was visiting Charleston:
EATS + SIPS
Basic Kitchen – I had a solo lunch at Basic Kitchen while Monique was at work. Great for a quick mocktail and avocado toast to set you on your way for a day of shopping. Lots of Instagram opps here. This is located a minute off of King Street on Wentworth.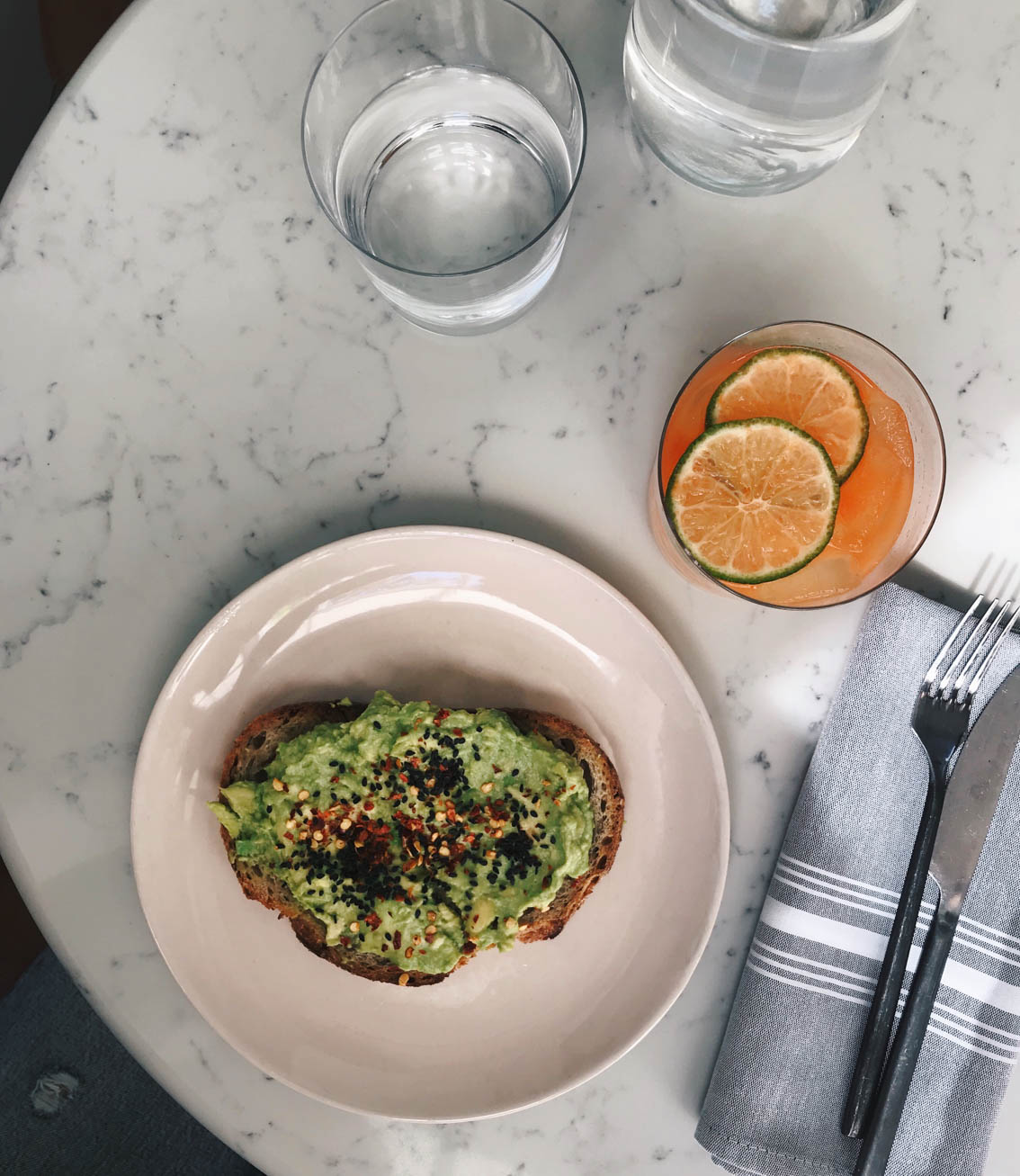 Carmella's Cafe and Dessert Bar – I stopped here for a latte and to people watch. It's a dessert bar so they have lots of goodies!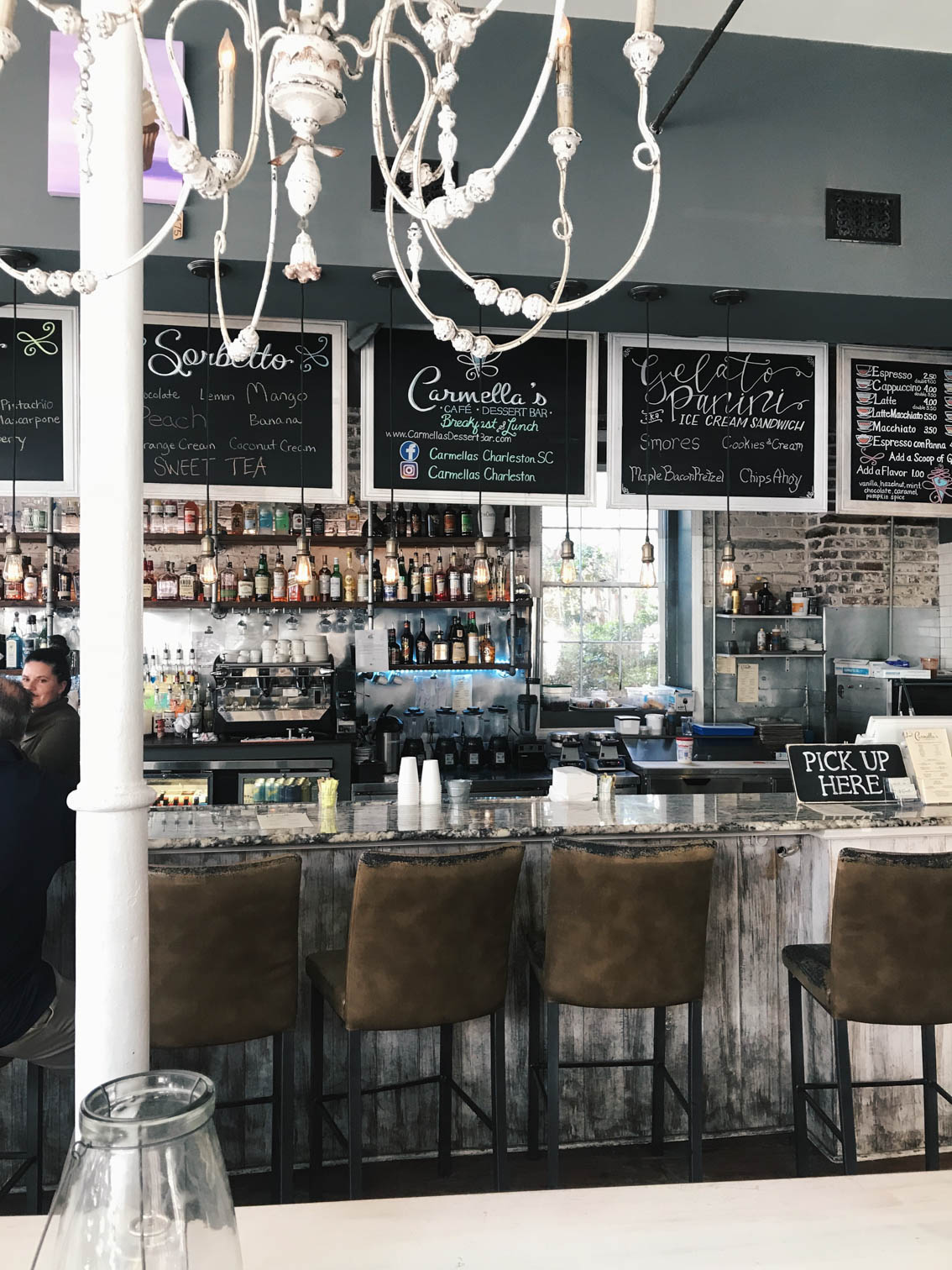 Hominy Grill – Go for brunch and get the 'Charleston Nasty Biscuit'. You won't be disappointed.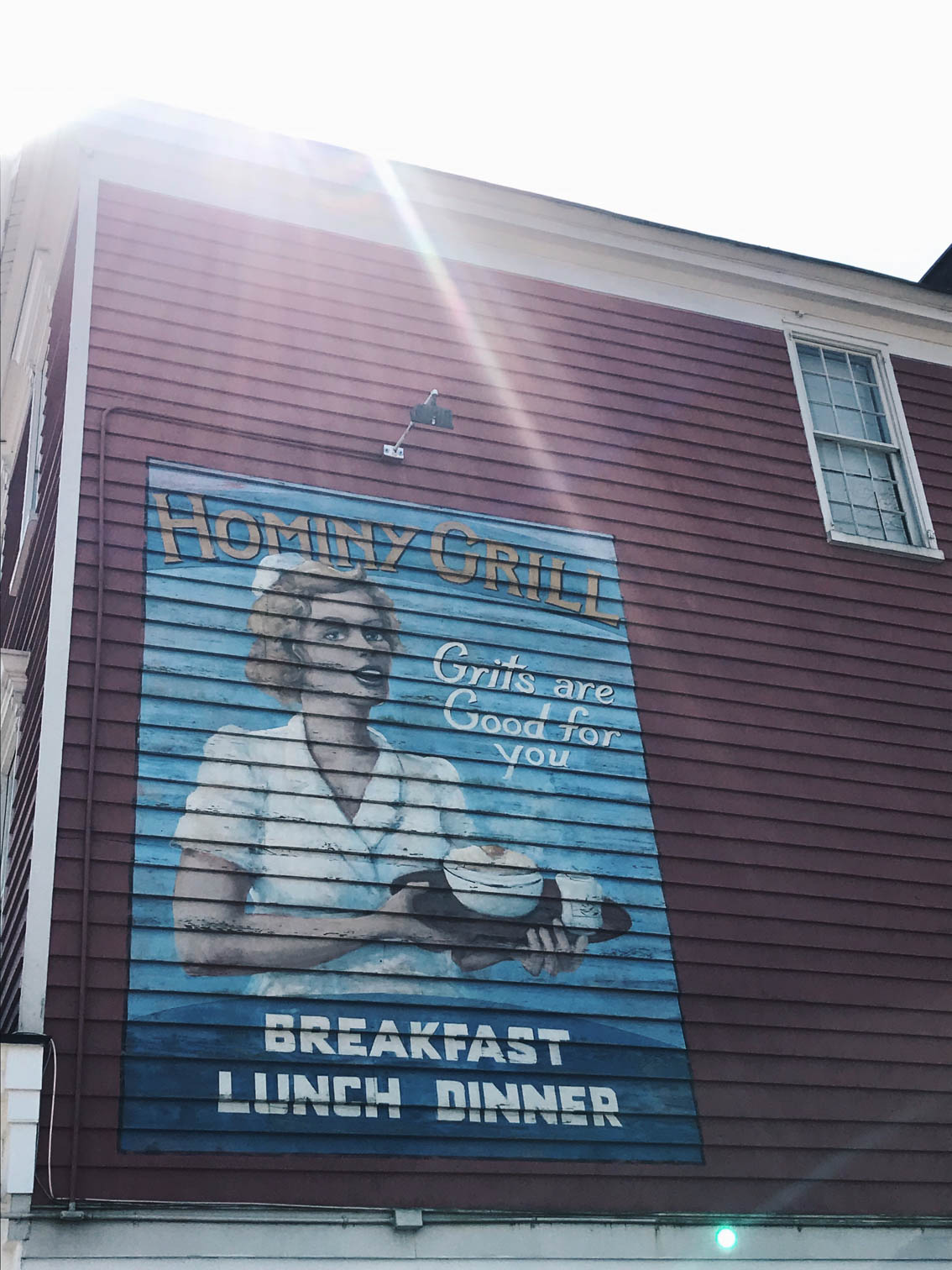 Callie's Hot Little Biscuit – Grab and go, award-winning biscuits.
Glazed Doughnuts – If I didn't find the best donuts in town, was it even a vacation?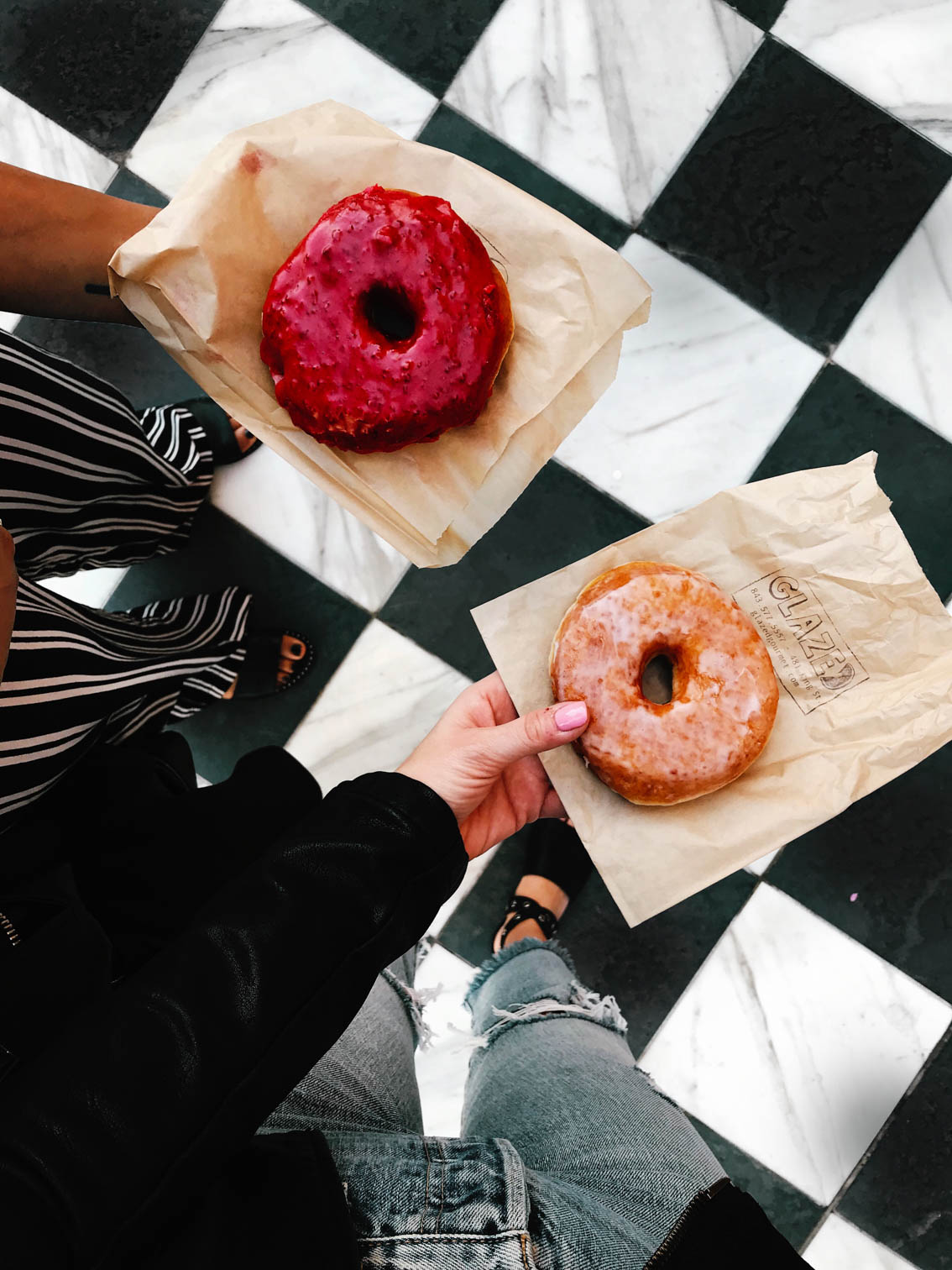 The Skinny Dip Bar – This is a boutique and a bar. The boutique wasn't really my style but the upstairs bar definitely WAS. If you're into rooftops and froze, this spot is for you.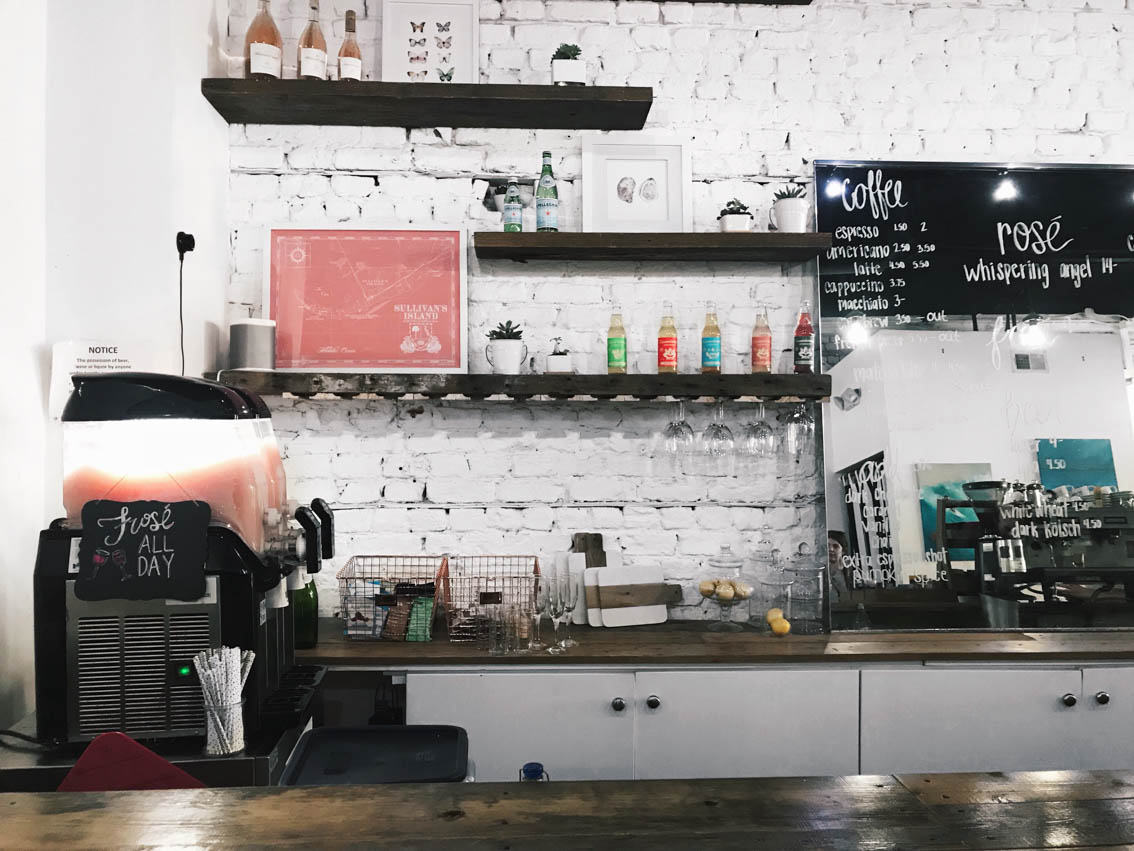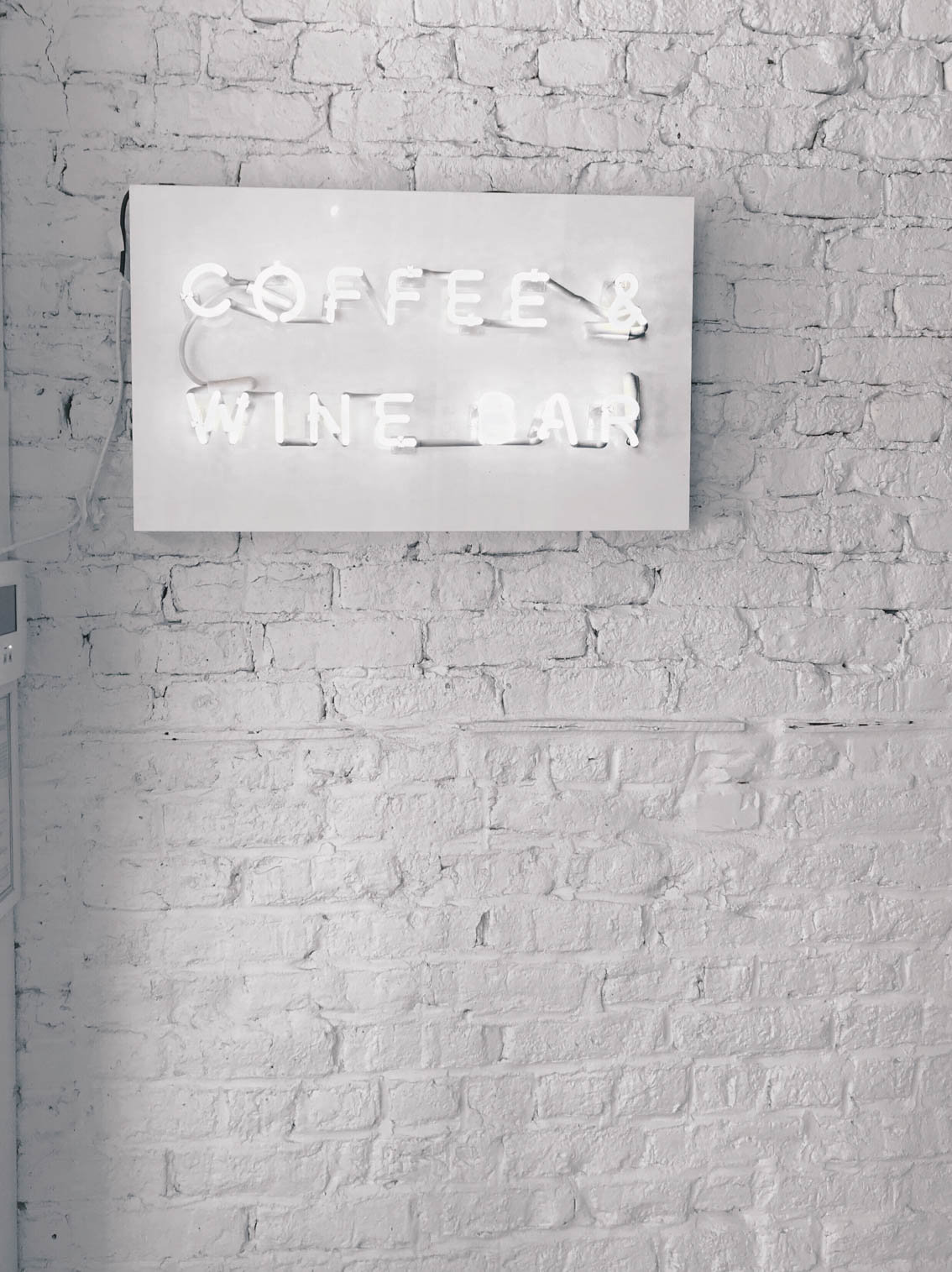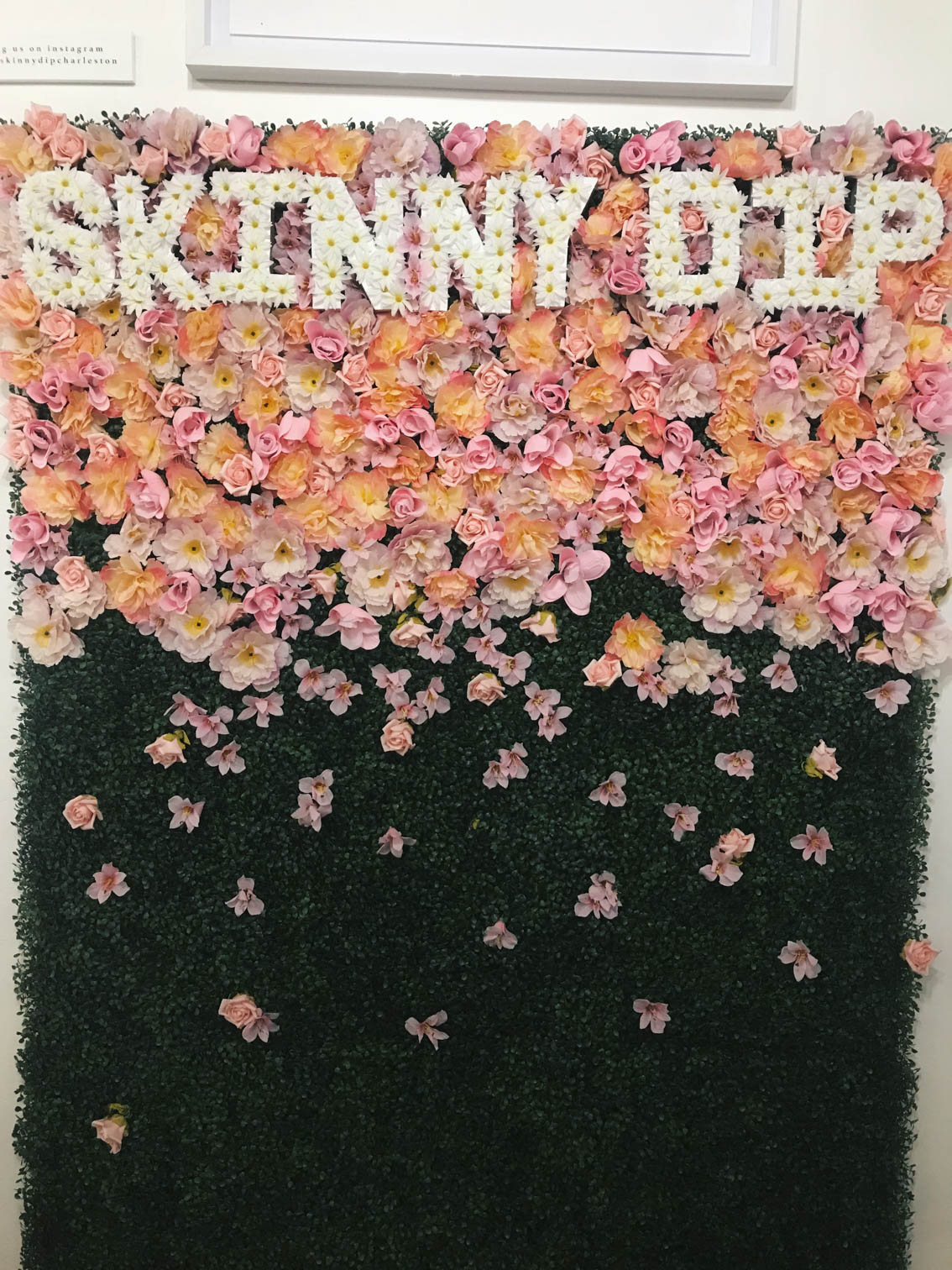 Prohibition – Service was eh but the food was great! They had live music for brunch which was pretty cool.
The Rise Coffee Bar – Grab a coffee to re-fuel here.
The Watch Rooftop Kitchen – We had drinks and apps during happy hour here. Set the mood for a fun night out.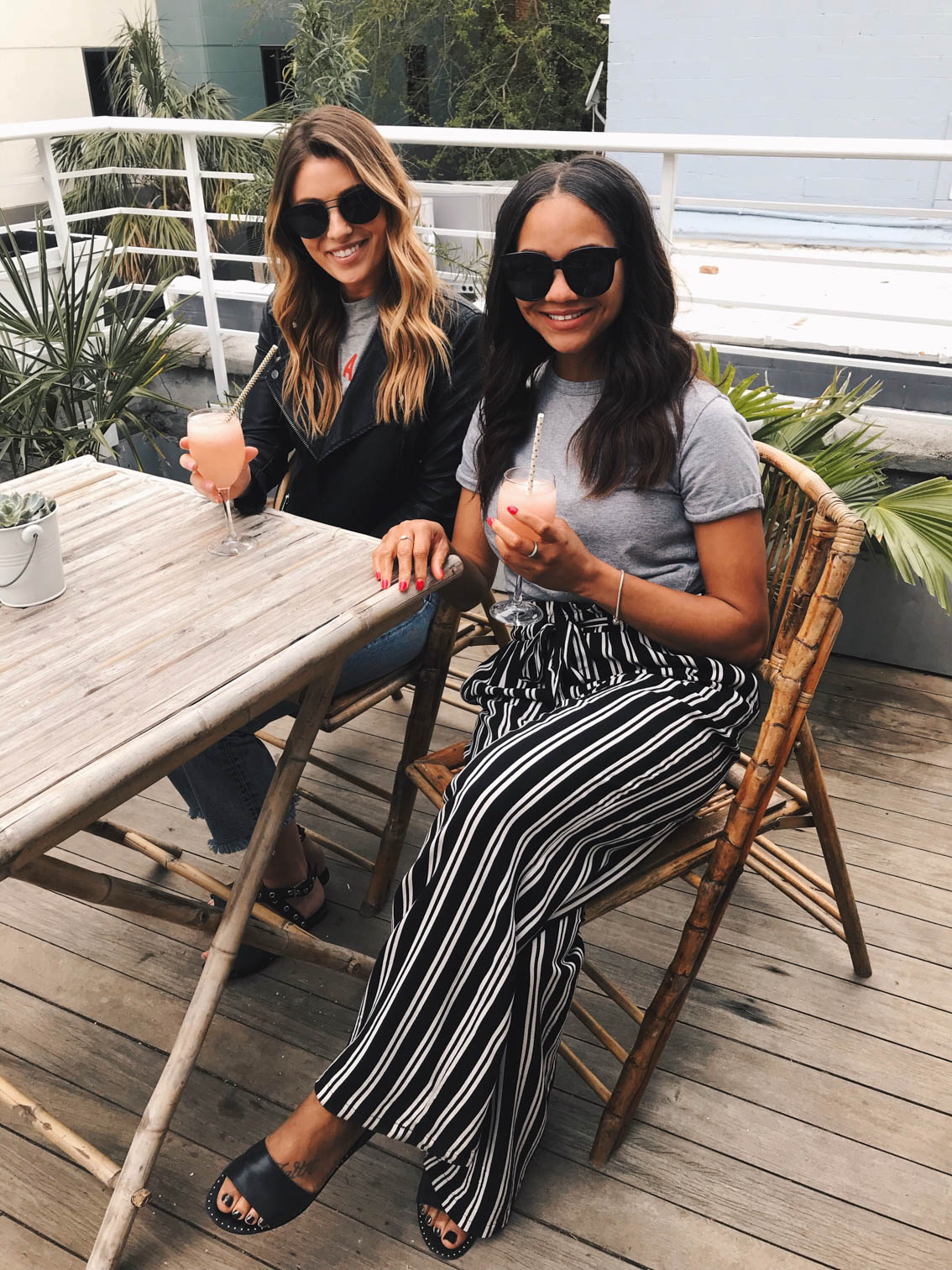 THINGS TO DO AND SEE
King Street
Shopping downtown
The Market
Waterfront Park/Pineapple Fountain
Rainbow Row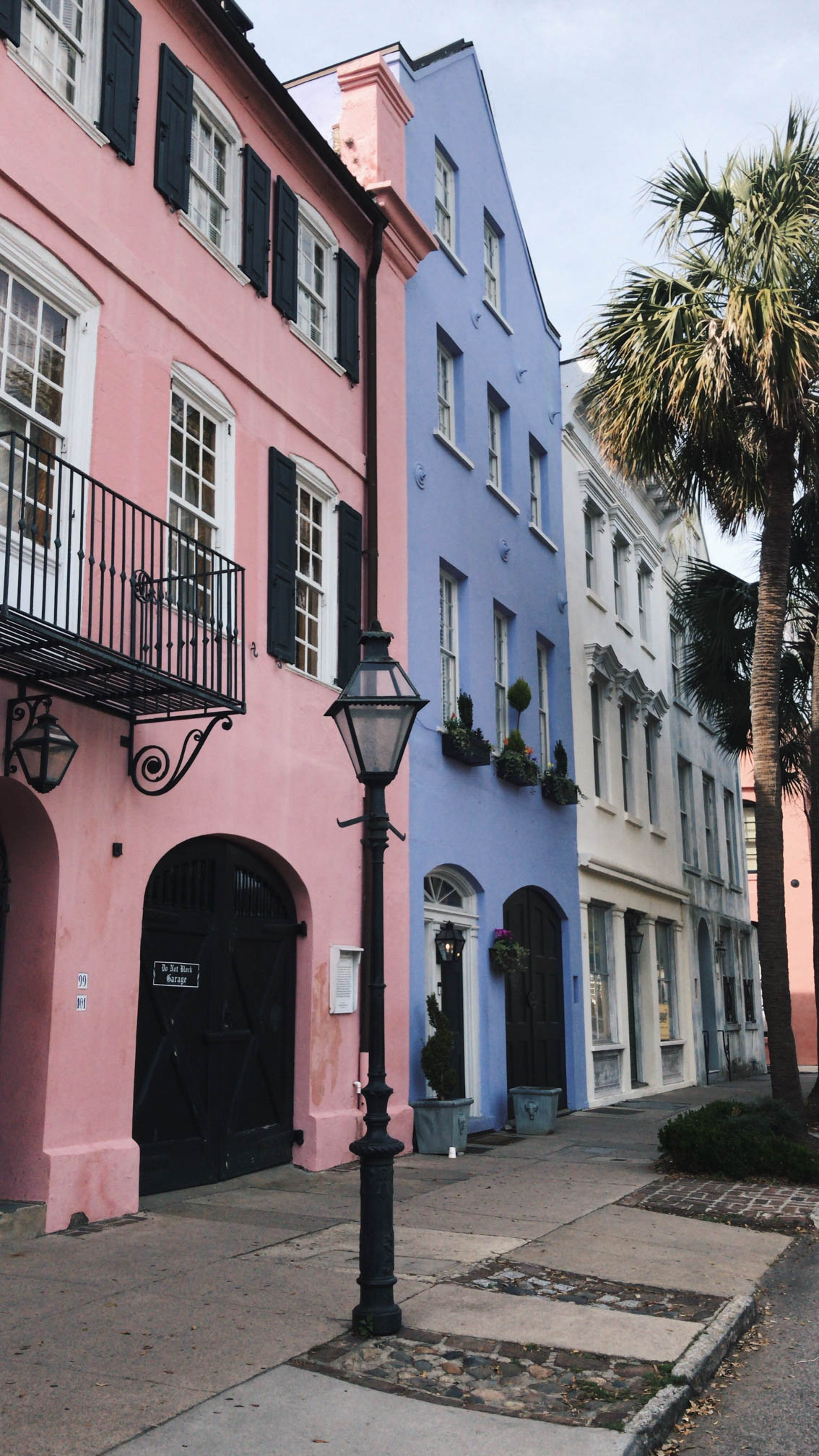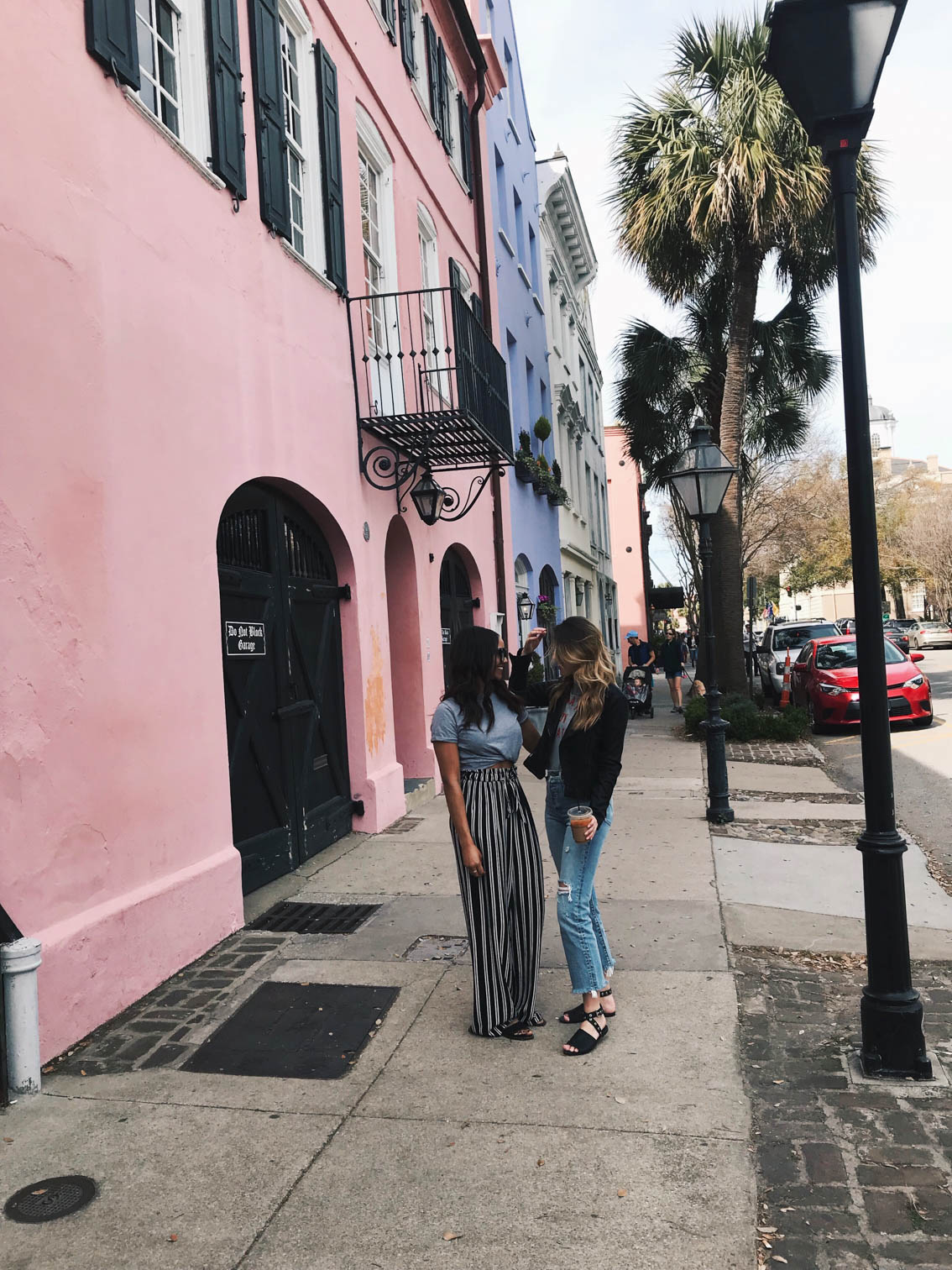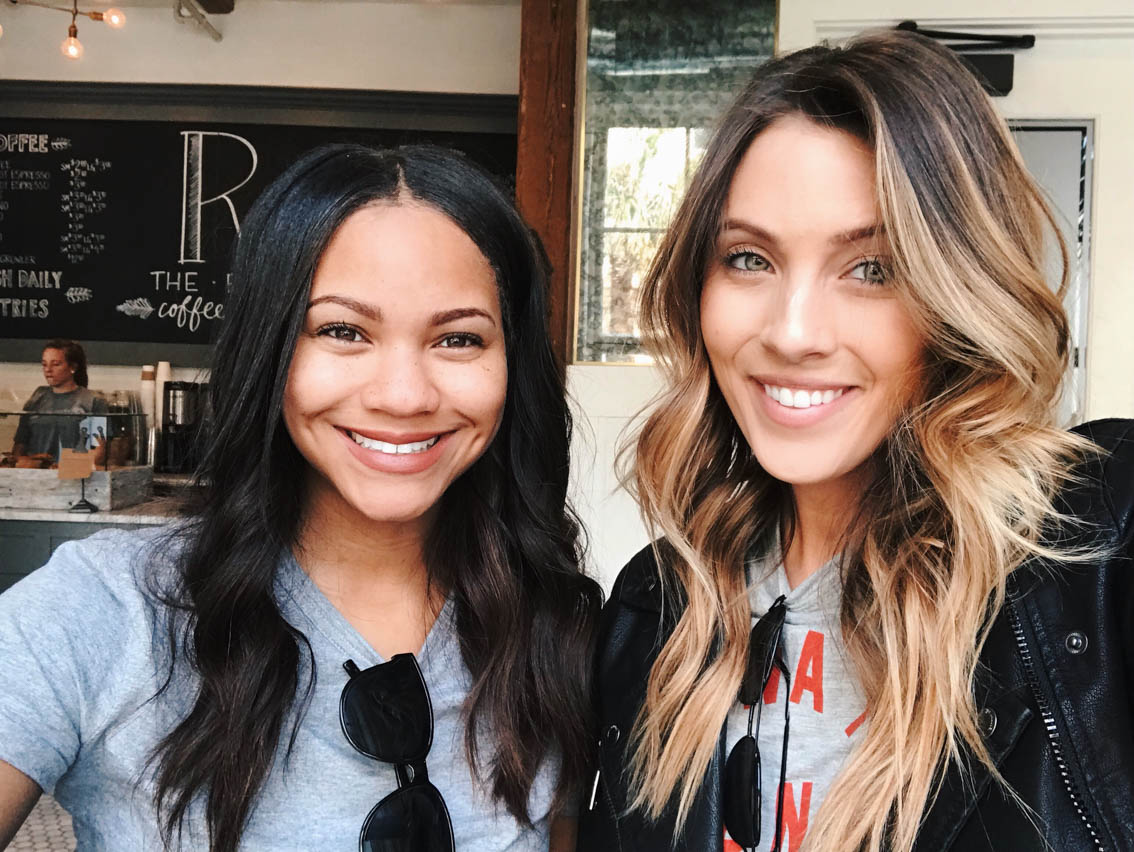 The Battery
East Bay Street
Shem Creek
I asked for recommendations on one of my Instagram posts but, of course, we couldn't hit all of the hot-spots! I thought I'd round up all of your responses so that you guys can reference this list when you visit Charleston!
MORE RESTARAUNTS + BARS
MORE THINGS TO DO
House Tours
Bike Rentals
Angel Oak Tree
Sullivan's Island
Isle of Palms
Folly Beach
Plantations