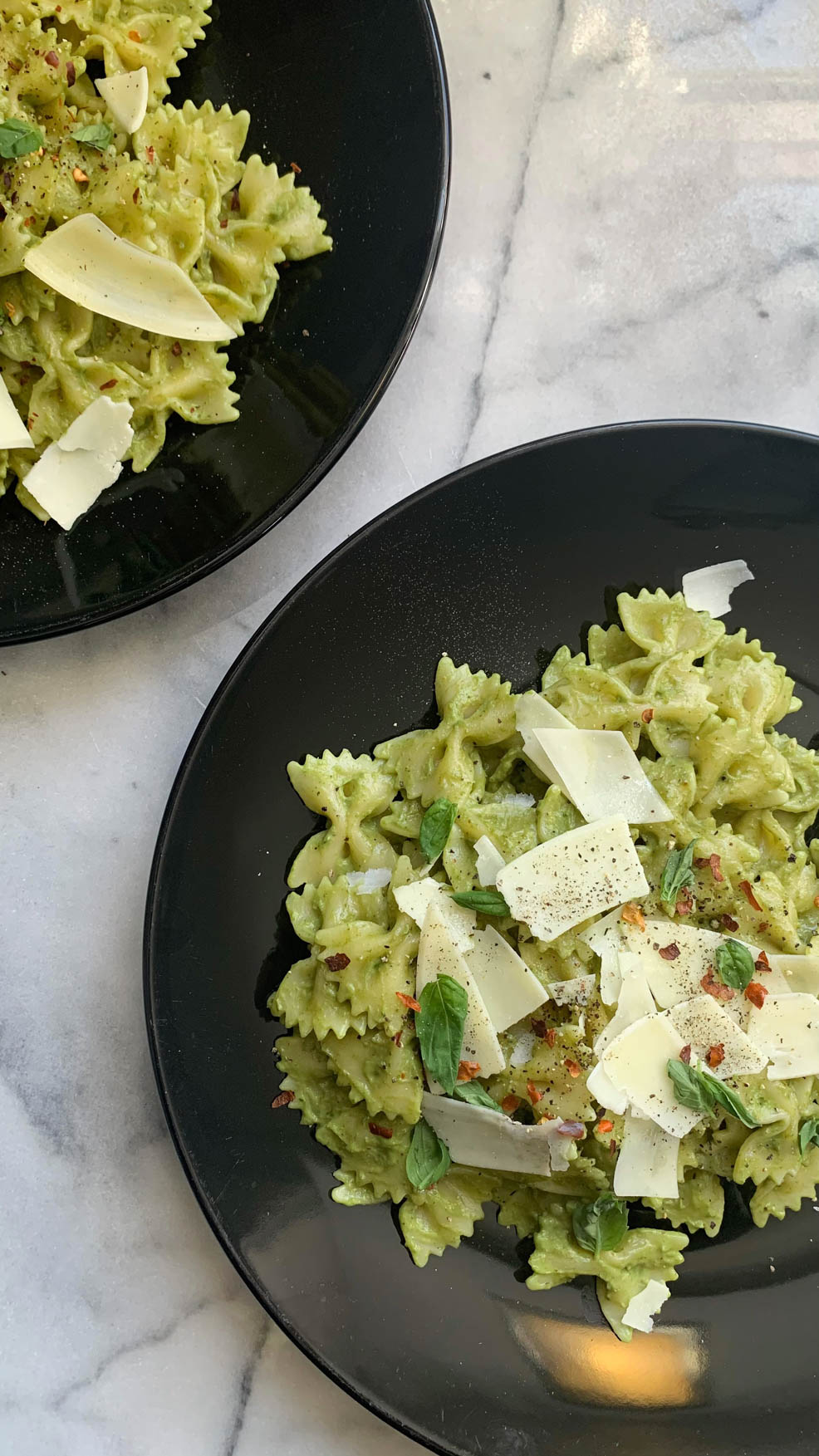 I made this avocado pesto pasta a few weeks ago and it was sooo delicious. One of those dishes that just screams spring or summer because of it's fresh ingredients. I will definitely be thinking about it until I have it again.
Here's what you'll need…
INGREDIENTS:
+ bow tie noodles
FOR THE SAUCE: (makes a little over 3/4 cup)
+ 1 avocado
+ 2 cups fresh basil
+ juice from 1/2 of a lemon
+ 2 tbsp of minced garlic
+ 3 tbsp extra virgin olive oil
+ salt, pepper, and red pepper flakes
GARNISH:
+ extra salt, pepper, red pepper flakes, fresh lemon juice, and I used Trader Joe's shaved Parmesan, Romano, & Asiago Cheese blend
INSTRUCTIONS:
+ boil a pot of water and cook the noodles while you're making the avocado pesto sauce
+ mix all ingredients for the sauce in a blender or food processor (you can add more olive oil or lemon juice to taste or if you need to thin it out a bit but I used 3 tbsp as mentioned above)
+ the sauce will be room temp but you can quickly heat it up by tossing it in a skillet with the cooked pasta for a minute or so
+ garnish with whatever you want to jazz it up with and serve!
+ P.S. I stored the leftover sauce overnight to use the next day and it held up fine but best if used immediately!
You can watch a quick video of me making this recipe here!
SIMILAR BLOG POSTS:
Creamy Feta Dip with Roasted Tomatoes
Chickpea Bowls (Option For Meal Prepping)