This post about collagen is sponsored by NeoCell®. All opinions always remain my own.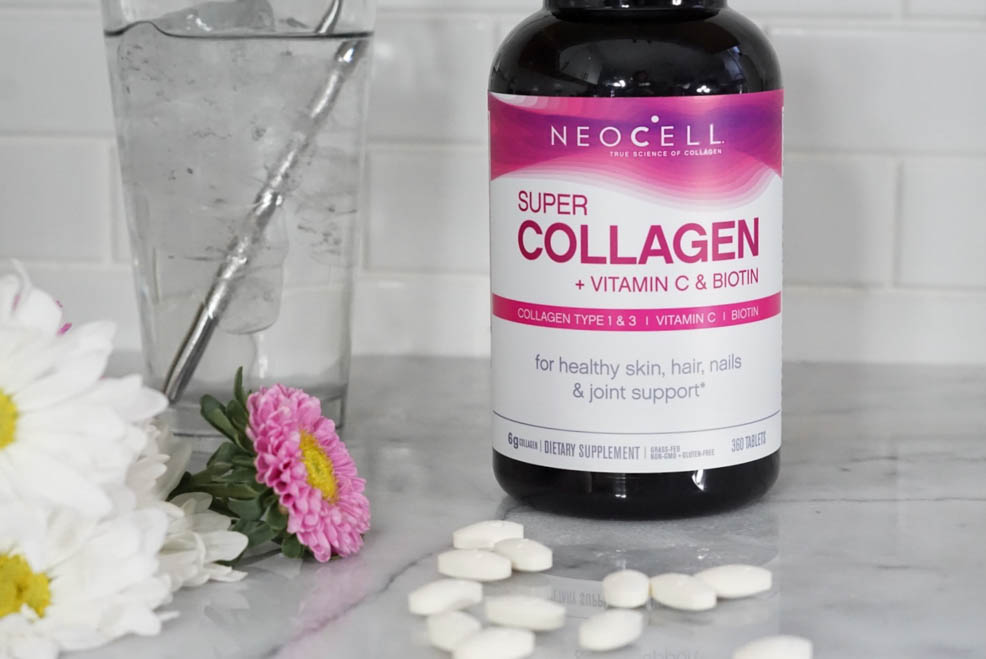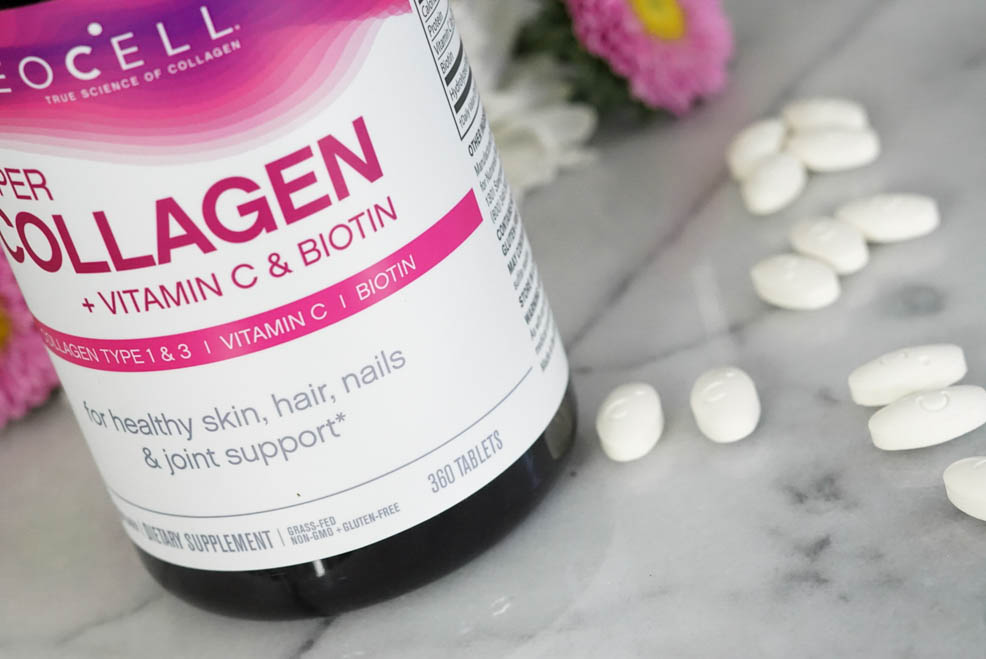 Hi friends!
It's always nice to have a motivating reason to get on my best behavior to feeling my best inside and out. That motivation usually stems from having an important date on the calendar or a vacation or something like that, right? At least for me, having some sort of future plan HELPS to give me that kick me in the booty that I often times need.
As many of you know, I'm getting married this July! So – of course – as a bride-to-be, the wedding countdown has been pushing me to incorporate healthy habits for the big day. I've been working out consistently, eating a more mindful, balanced diet, and per the usual, am keeping up with my regimented skincare and haircare! But wedding aside, I have found that staying on a schedule and living a healthy lifestyle in all aspects and corners of my life really has helped my mindset and mood during the pandemic. But that's another story… we won't digress.
If you've been around for a while here, you know that collagen is not a new topic. I lovvvvve and believe in the benefits of it. But let me back it up for a second.
So what exactly IS collagen?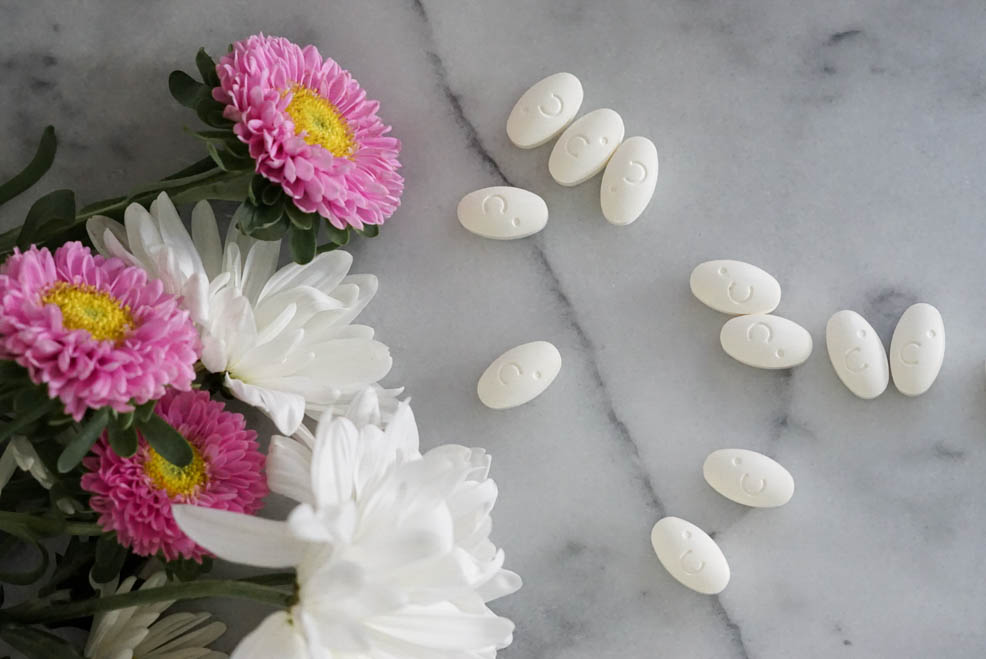 It's found all throughout the body. Our skin, bones, nails, hair, and even our ligaments, muscles, and tendons. Fun fact #1: it accounts for approximately 25% of the human body's protein. It gives strength to our tissues and it also helps to make the skin look youthful and healthy! Basically collagen is queen.
Fun fact #2: as we age, collagen production sadly but ultimately slows down due to time (aging), stress, toxins, sun exposure, etc. After the age of 25, our collagen bank starts dropping off at a rate of nearly 2% per year. And yep, you already guessed it… this depletion is when we start to notice signs of aging on our skin like loss of elasticity, more wrinkles, fine lines… all the things we don't want. And you know those aching joints you start to feel and notice? That's also partially due to losing collagen.
Before you start scrambling, I have a product recommendation for you! I have been taking NeoCell® Super Collagen +C tablets daily. I actually love the fact that this product is in tablet form because I don't always find time in my day to squeeze in the powder. But when I do, I've also been loving their Super Collagen Peptides, Unflavored Powder, Collagen Type 1 & 3.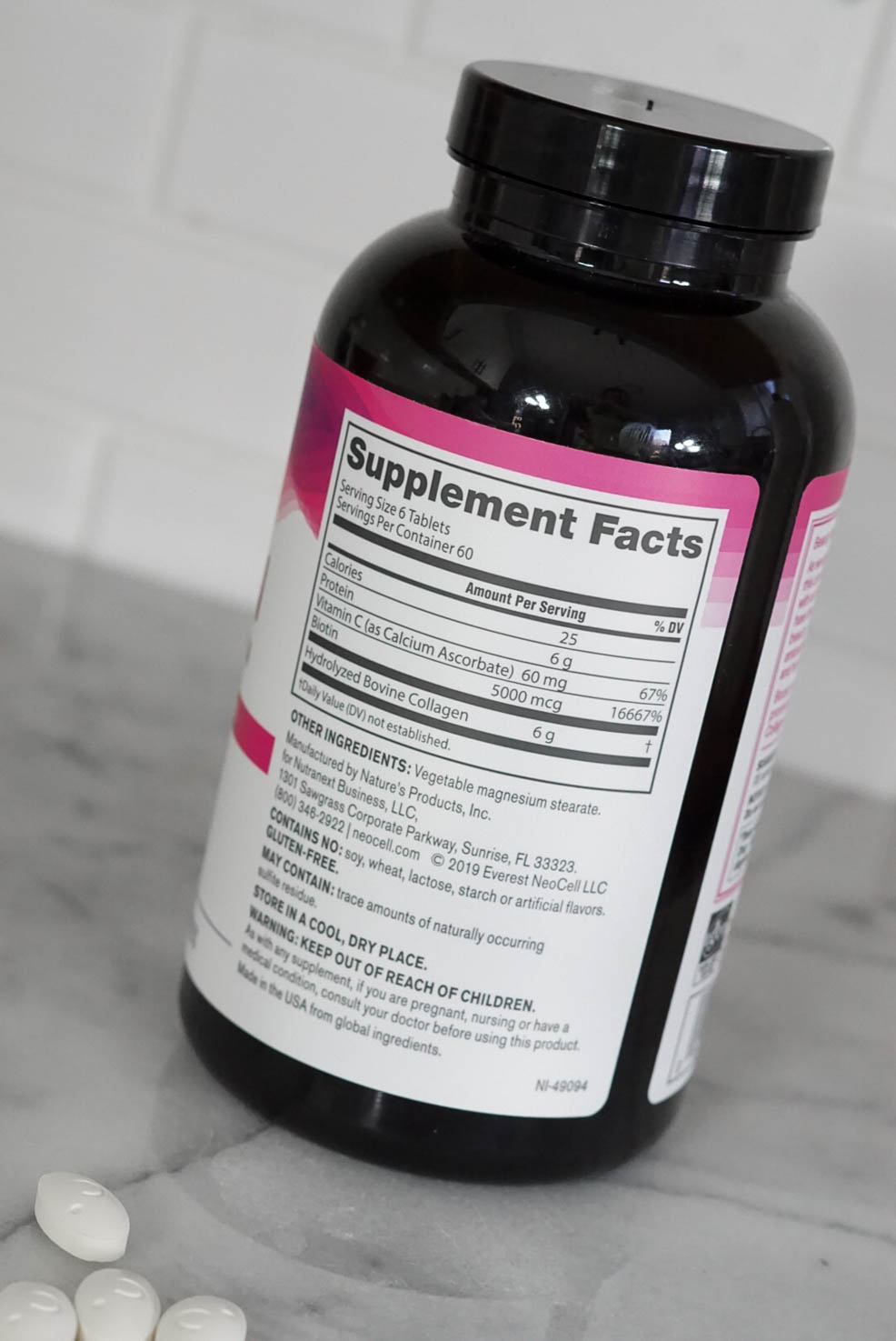 BENEFITS OF TAKING NEOCELL® COLLAGEN SUPPLEMENTS:
+ HEALTHY HAIR, SKIN AND NAILS
+ PROVIDES HEALTHY JOINT SUPPORT
NeoCell® has been the #1 collagen tablet and leading collagen brand since 1998 so that says something! These products are non-GMO, all-natural, gluten-free and don't contain soy, wheat, lactose, starch, pork, yeast or artificial flavors or preservatives.
You can grab a big bottle (360 count to be exact) of the NeoCell® Super Collagen +C tablets or powder at your local Sam's Club or shop online here!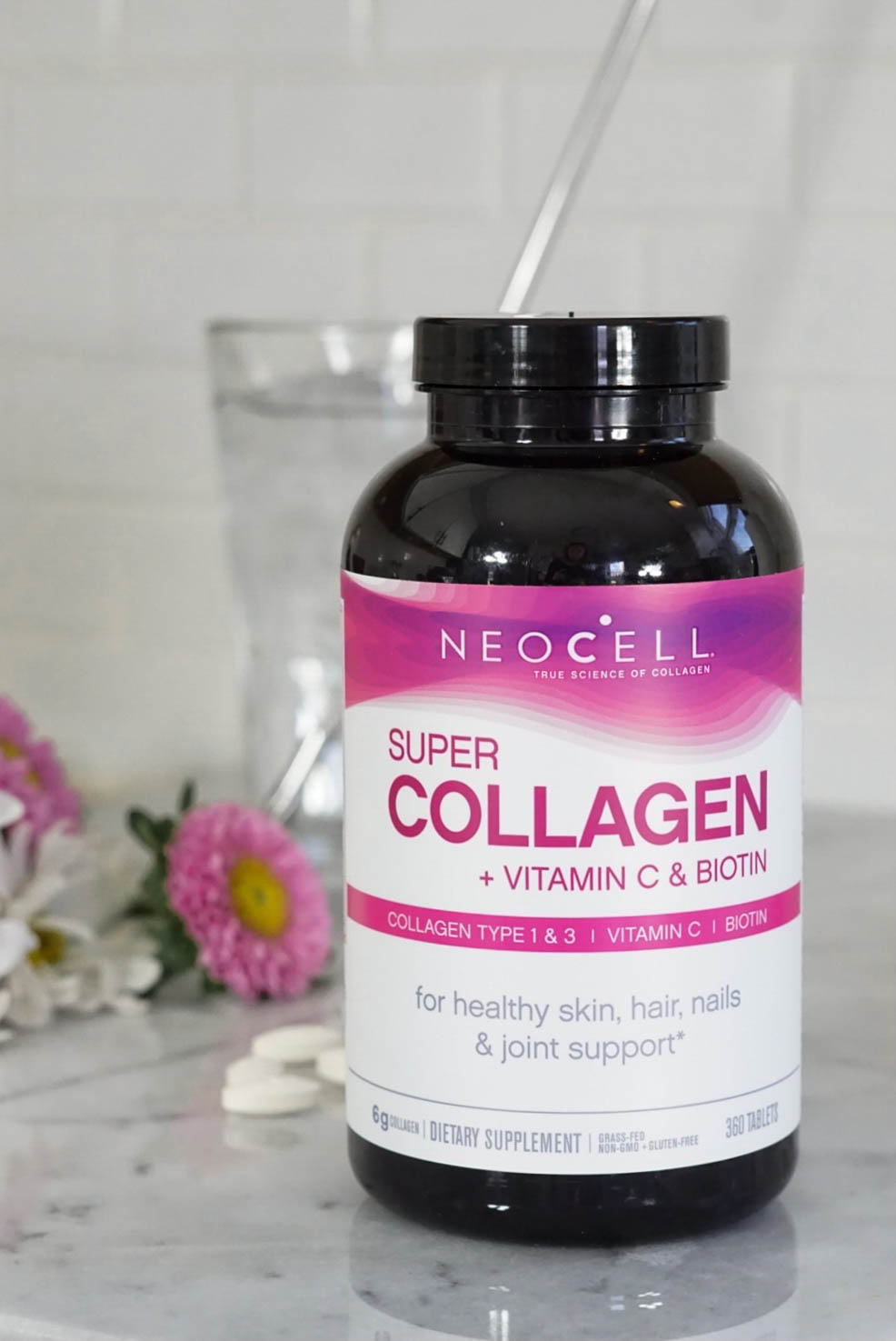 SIMILAR BLOG POSTS:
Favorite Nude Lip Products + Shade Names