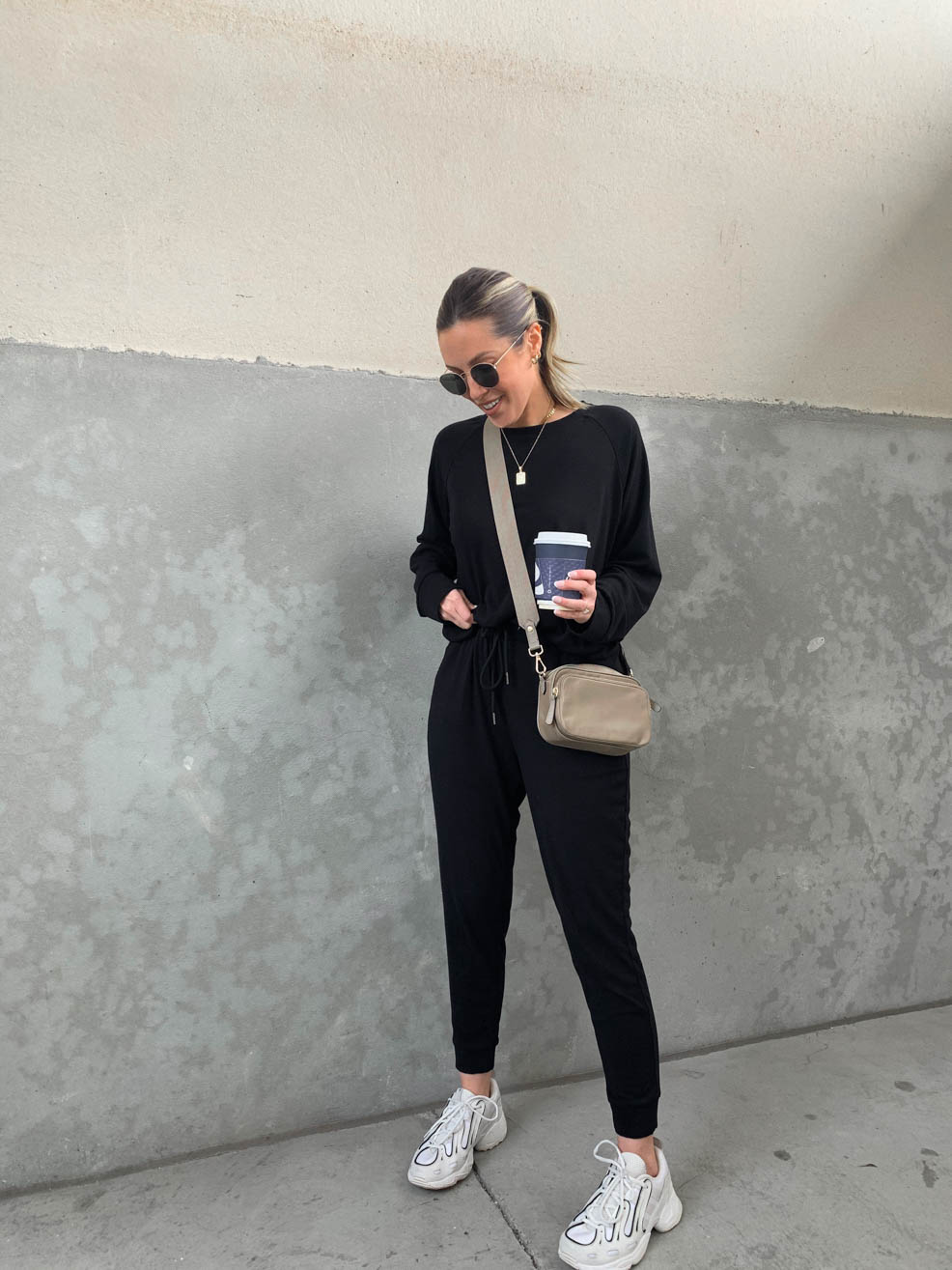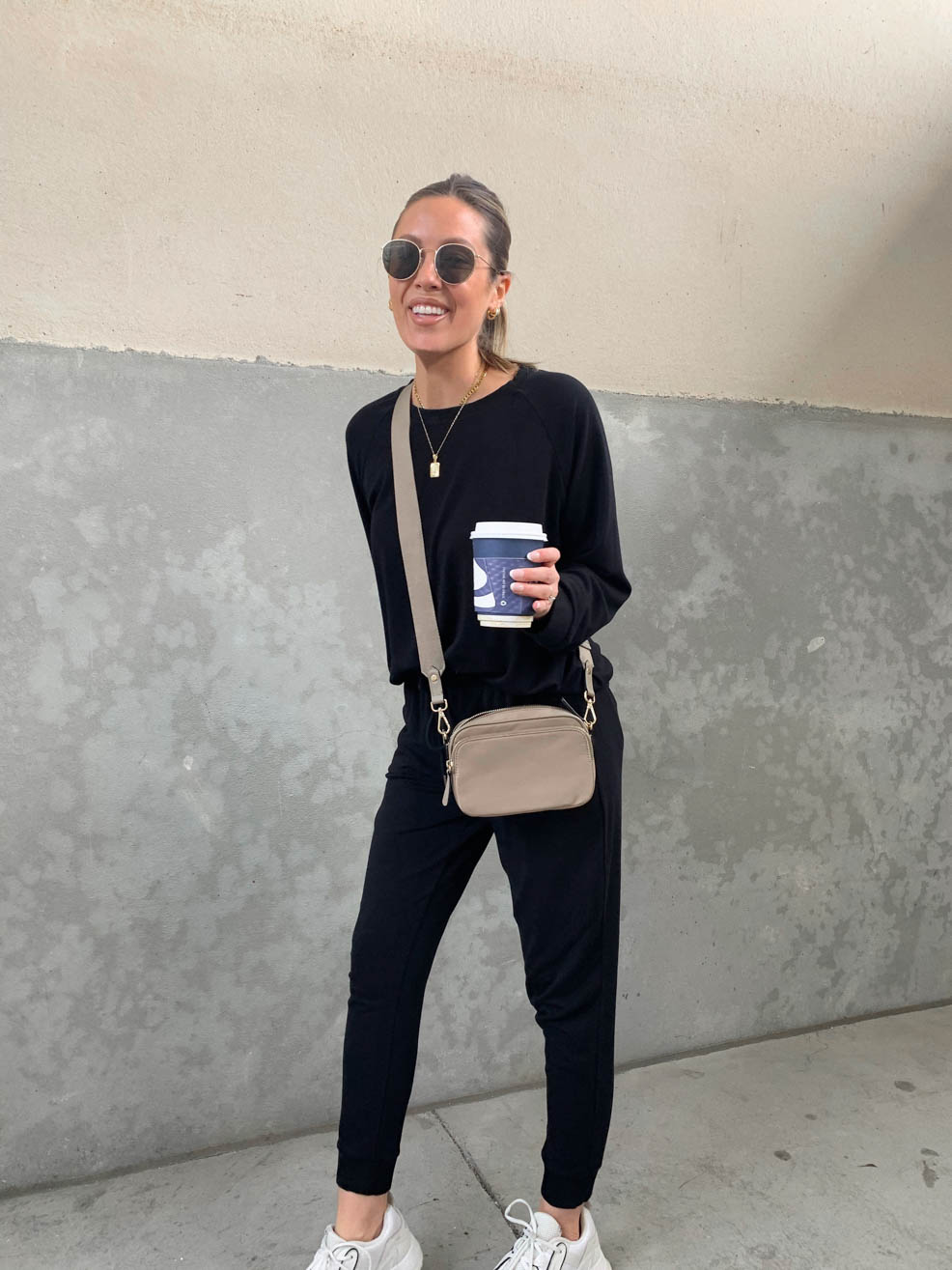 Never underestimate the power of a simple black sweatsuit!
I wear this one in the photos all the time when I'm fresh out of outfit ideas or just want to be comfy yet put-together for my errands. It's also a go-to of mine when I'm traveling. I wear lounge sets like the one I have on pretty much year round and just swap out for tennis shoes or sandals depending on the weather.
Here are 9 black sets that I found that look to have an ideal fit with a decent price tag attached!
[ 1 ] Gap Vintage Soft Tunic Crewneck & Classic Joggers
[ 2 ] Abercrombie Soft AF Jogger & Puff Sleeve Hoodie
[ 3 ] H&M Cotton Sweatpants & Hoodie
[ 4 ] Sweaty Betty Essential Sweatshirt & Pocket Joggers
[ 5 ] Wild Fable at Target High-Rise Vintage Sweatpants & Cropped Hoodie
[ 6 ] Z Supply Jordan Fleece Jogger & Soho Fleece Hoodie
[ 7 ] Express Grey Lab High-Waisted Lounge Jogger Pant & Cropped Sweatshirt
[ 8 ] Madewell MWL Betterterry Crewneck Sweatshirt & Sweatpants
[ 9 ] Lou & Grey Signature Softblend Sweatshirt & Sweatpants