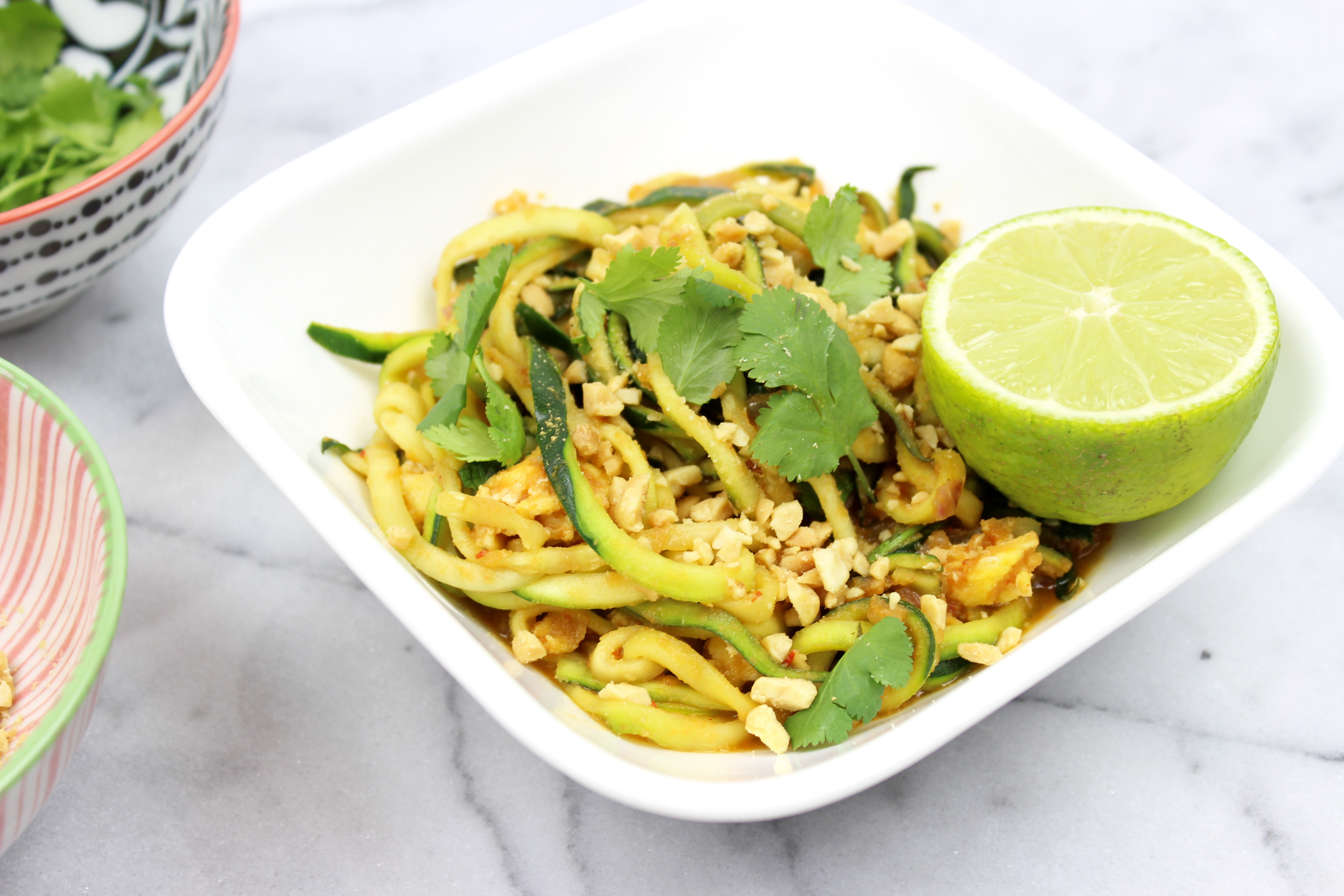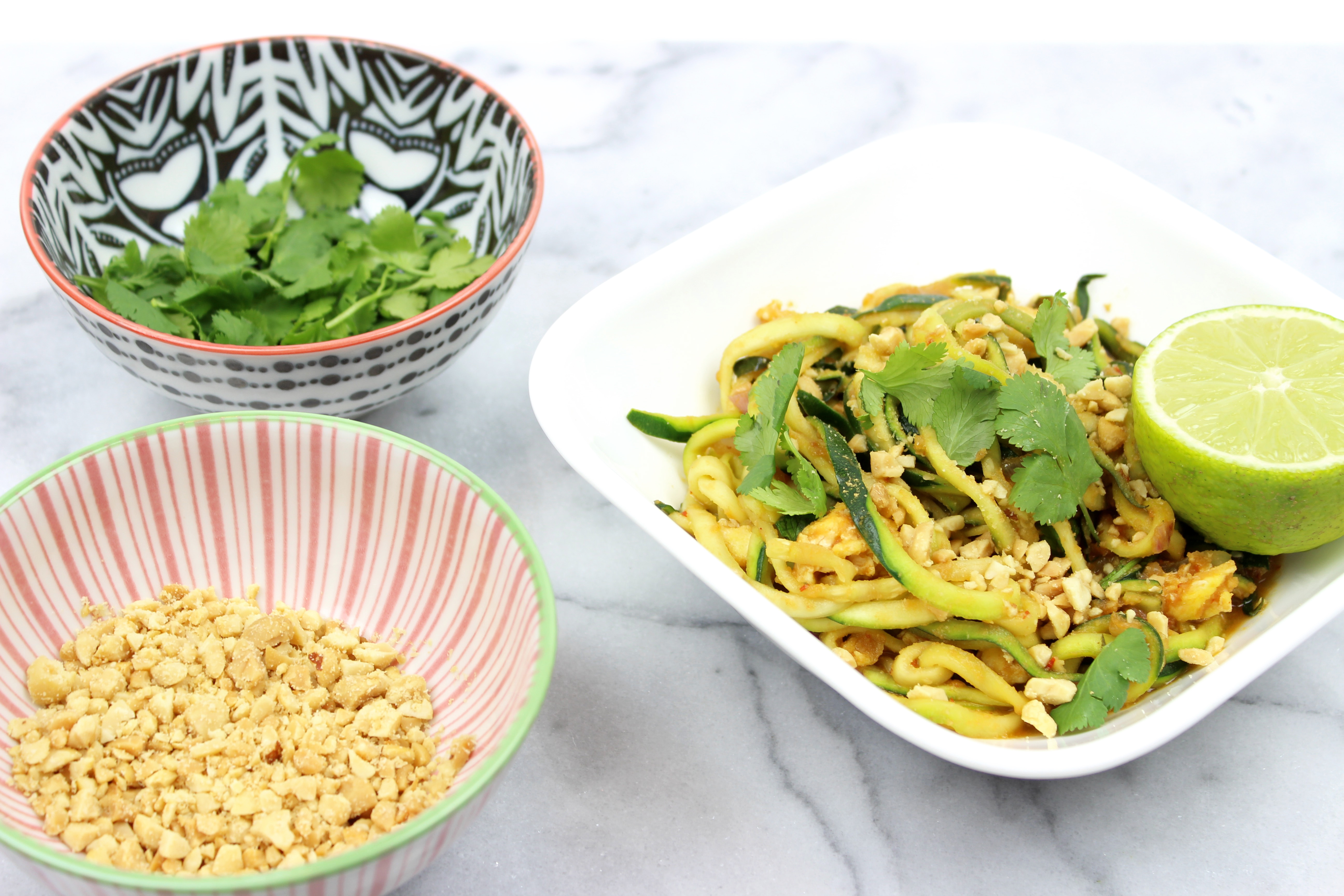 Totally into zoodles lately, guys.
I ate spaghetti squash so much this winter that I'm kind of over it right now. Zucchini noodles are where. it's. at.
If you don't have a spiralizer, you need to get one in your hands ASAP (just 20 bucks here!) Zoodles are a much healthier alternative if you're trying to watch your carb intake, PLUS, boiling water and cooking noodles is such a hassle.
So I got a little fancy with this recipe. I usually just put my favorite Rao's marinara sauce on top and call it a day but I was in the mood to try something new. If you love thai food as much as I do, you will go crazy over this recipe.
**PSA: don't try this if you don't like spicy foods**
INGREDIENTS
3 egg whites
1/4 cup peanuts
1/2 cup avocado oil (oil of choice)
1 garlic clove, minced
1 shallot, minced
1 tbsp coconut flour
1 tbsp chopped cilantro
3 large zucchini, spiraled
SAUCE INGREDIENTS
3 tbsp freshly squeezed lime juice
1 tbsp hoisin sauce
1/2 tbsp soy sauce
1 tbsp thai chili garlic sauce
2 tsp honey
1 tbsp water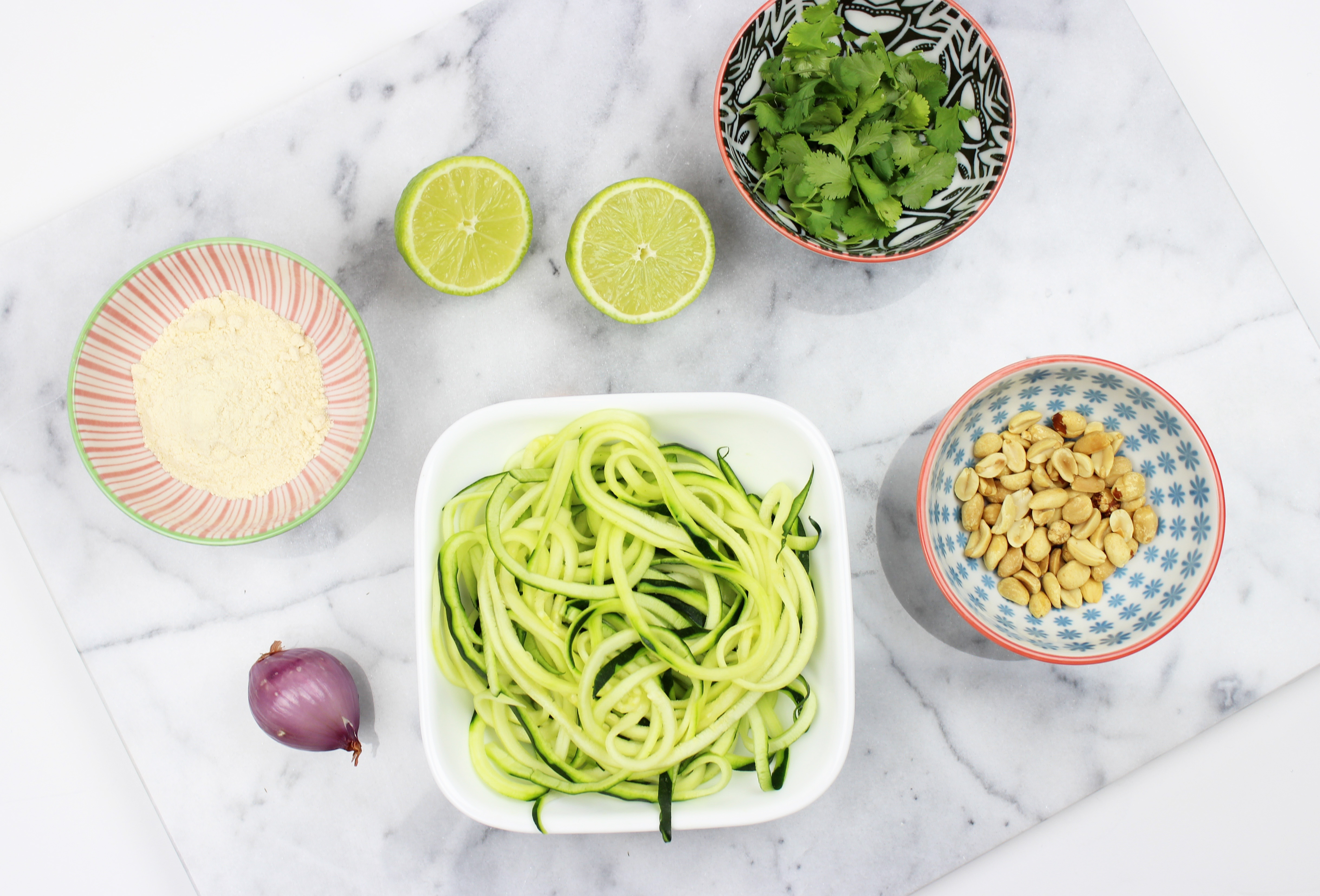 DIRECTIONS
Scramble eggs & set aside
Whisk sauce ingredients together & set aside
Crush peanuts with a food processor or with a fork
In a large skillet over medium heat – add oil, garlic, and shallots and cook for 2 minutes
Add sauce and whisk flour in quickly until dissolved
Add zucchini, eggs, peanuts, and cilantro and cook until zoodles soften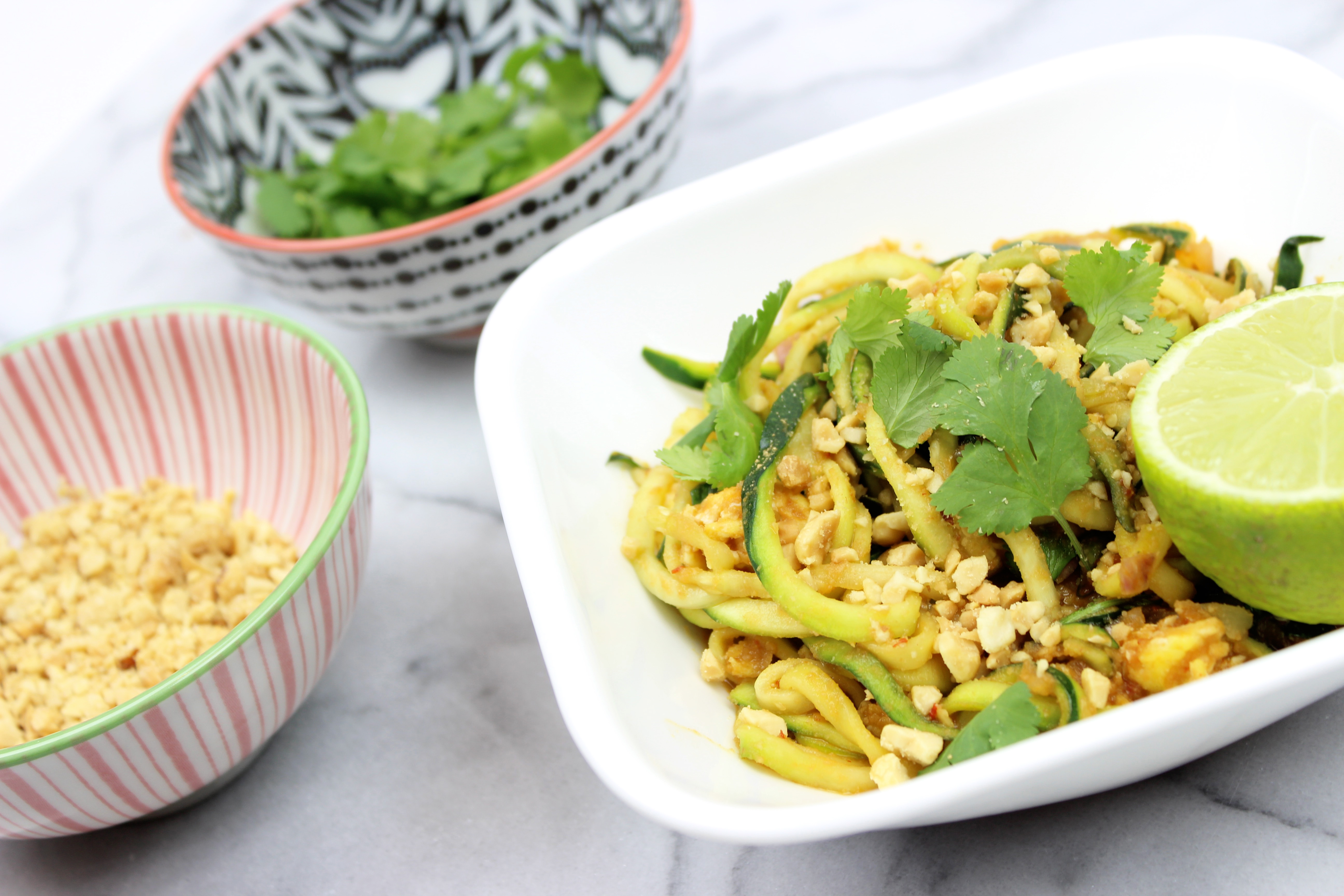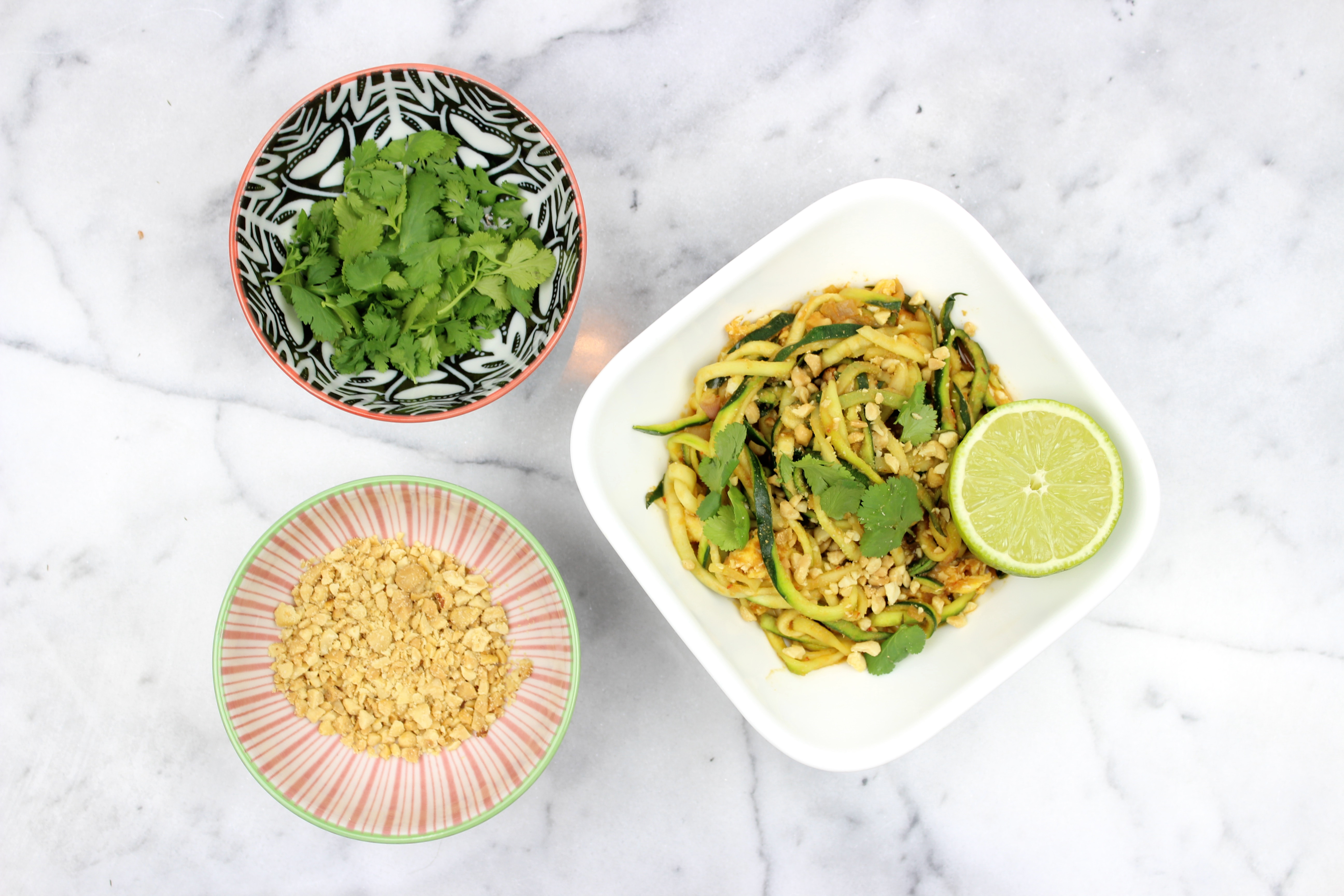 Recipe inspired by Inspiralized.
Enjoy!
X, j