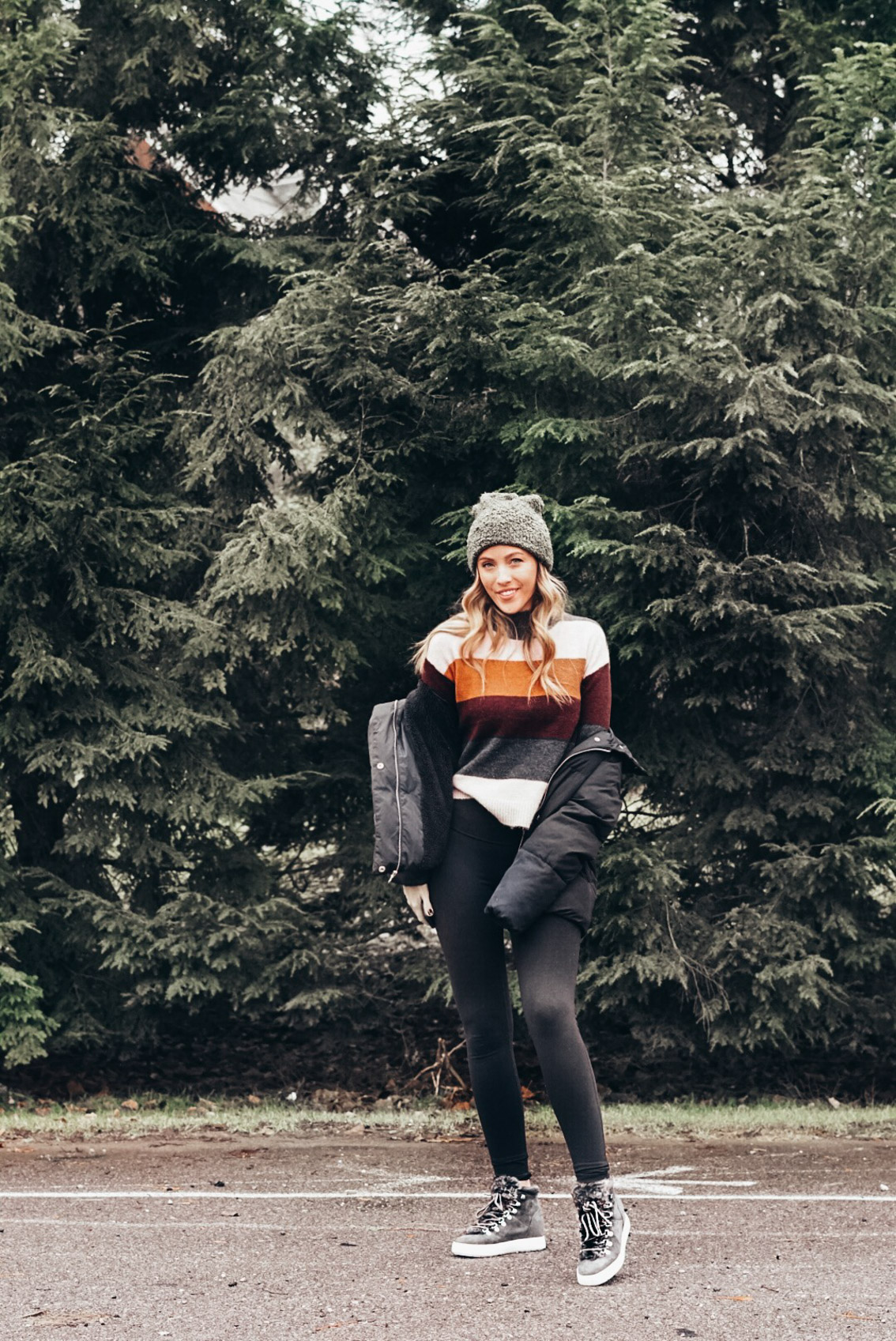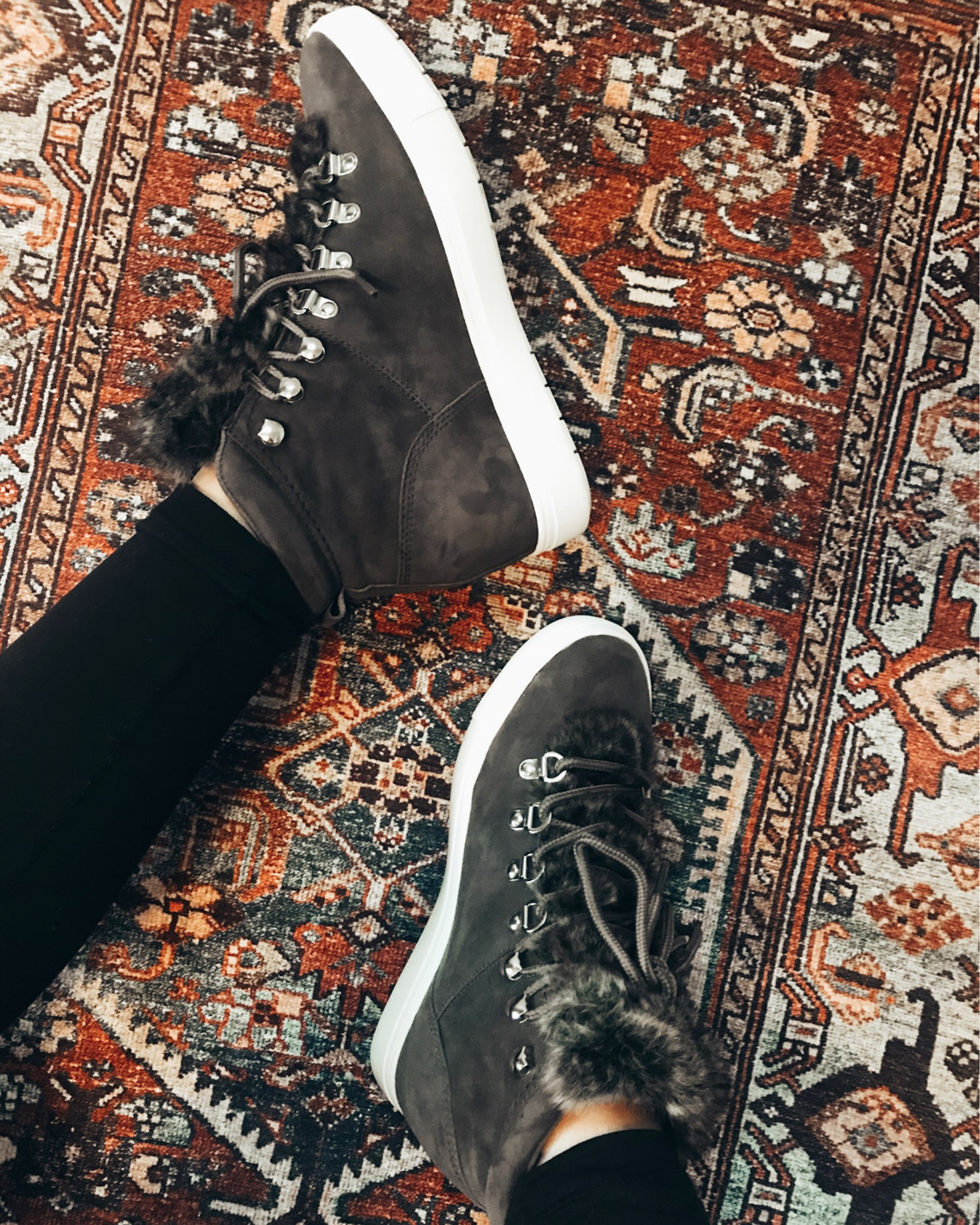 FAVORITE WINTER SNEAKERS
I love wearing stark white sneakers in the spring and summer to give my looks a casual feel but then what to do when clock strikes winter? I can always toss on a pair of booties but that gets boring, right? These fur lined Steve Madden's sneakers have been a great replacement until warmer weather decides to show up again. I wear mine with leggings (like this), jeans, a leather jacket + ball cap, with sweaters, puffer coats, and basically any which way! They're super versatile and keep my feet and ankles warm.
While we're having this little shoe talk, I figured I'd let you know that DSW is having a 20% SITE-WIDE sale right now when you use the code HELLO2019. I gathered my favorites boots + sneaks from the sale below! You can use the arrow to look through my picks…
Which are you eyeing up? I love the slouchy leather Jessica Simpson boots, white ankle booties, and blush pink tennis shoes!
FAVORITE BOOTS FROM THE DSW SALE
FAVORITE SNEAKERS FROM THE DSW SALE
PREVIOUS BLOG POST: 2018 Highlights