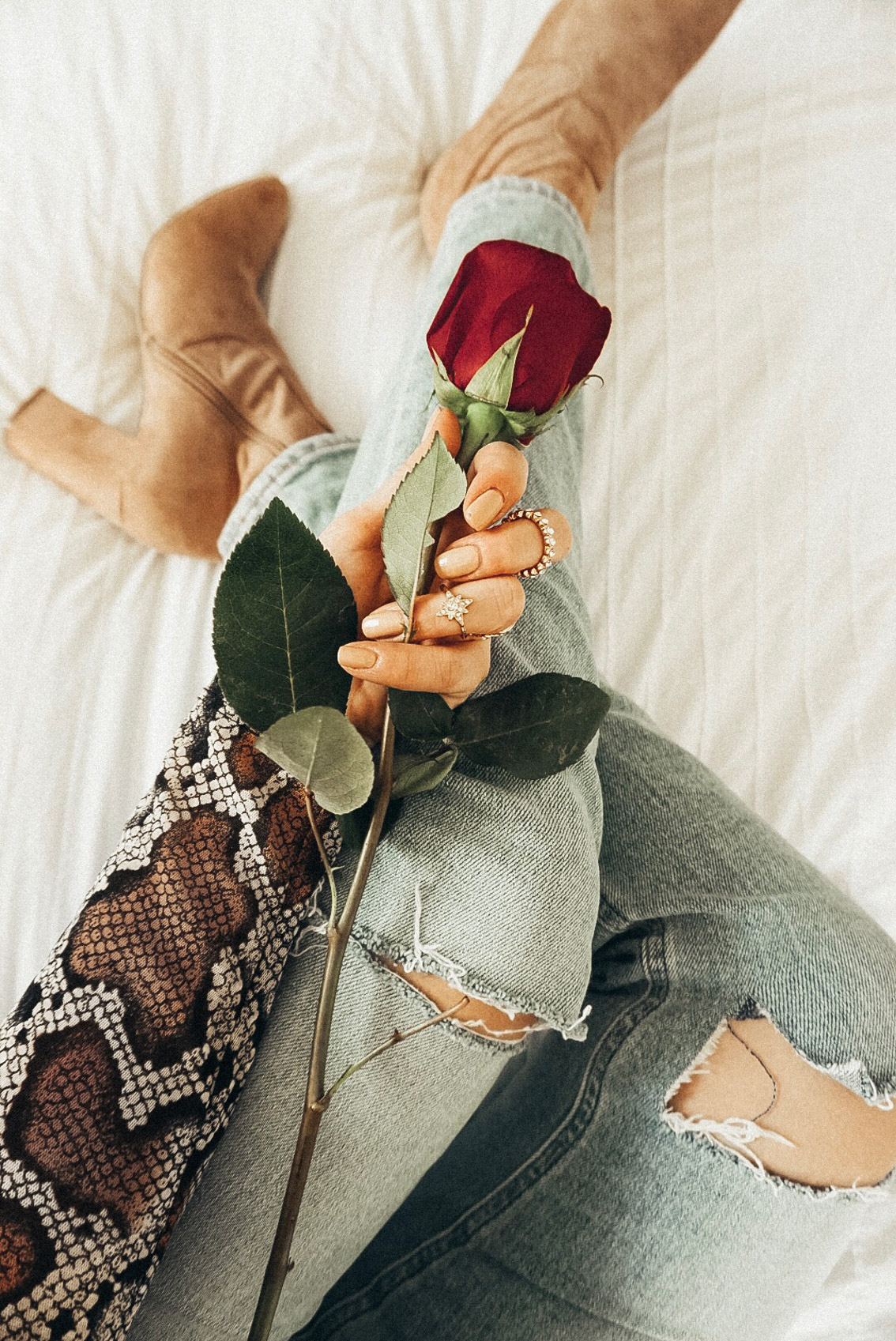 SHOP THE POST

As many of you probably already know from following me on social media, The Bachelor/Bachelorette on ABC is one of my guiltiest of guilty pleasures. I have been tuning in for what feels like forever. And when I say I get into it, I mean I truly invest. Really though – please no talking while the episode is airing.
With that being said, I'll keep this post brief. I made a bunch of blank weekly brackets so that we can all play along on IG stories (or wherever). Tag me @jennaboron – I'd love to see who you think is going to win!
DOWNLOAD MY FULL SET OF WEEKLY BLANK TEMPLATES FOR THE BACHELOR S23 HERE
What do you guys think of Colton? I'm personally not crushing but I think he's a decent guy and am curious to see who he ends up with at the final rose.
My top 4 girls as of right now after first impressions are Hannah G. , Cassie, Caelynn, and Tayshia! And these are my predictions for week 2 eliminations: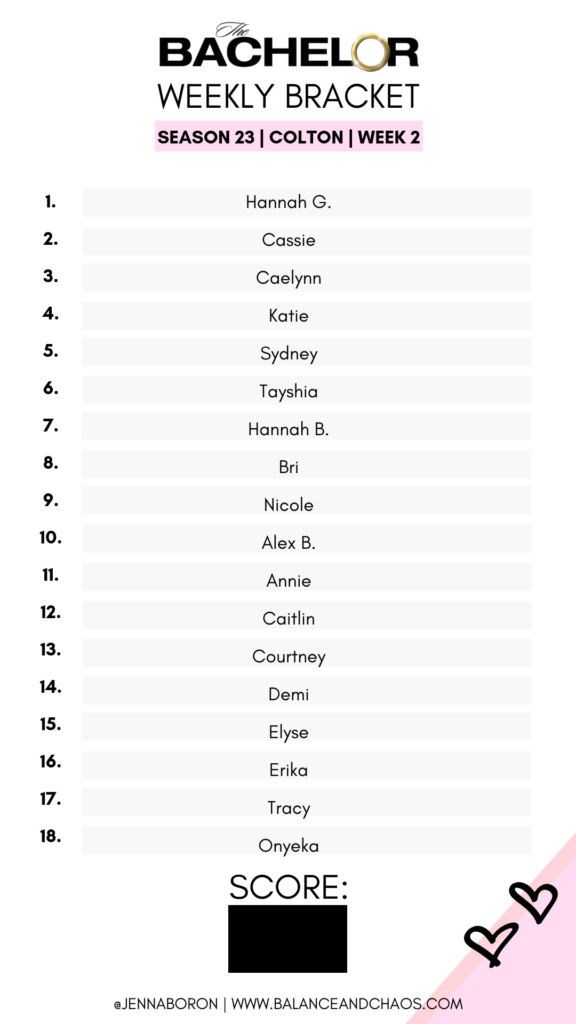 DOWNLOAD MY FULL SET OF WEEKLY BLANK TEMPLATES FOR THE BACHELOR S23 HERE