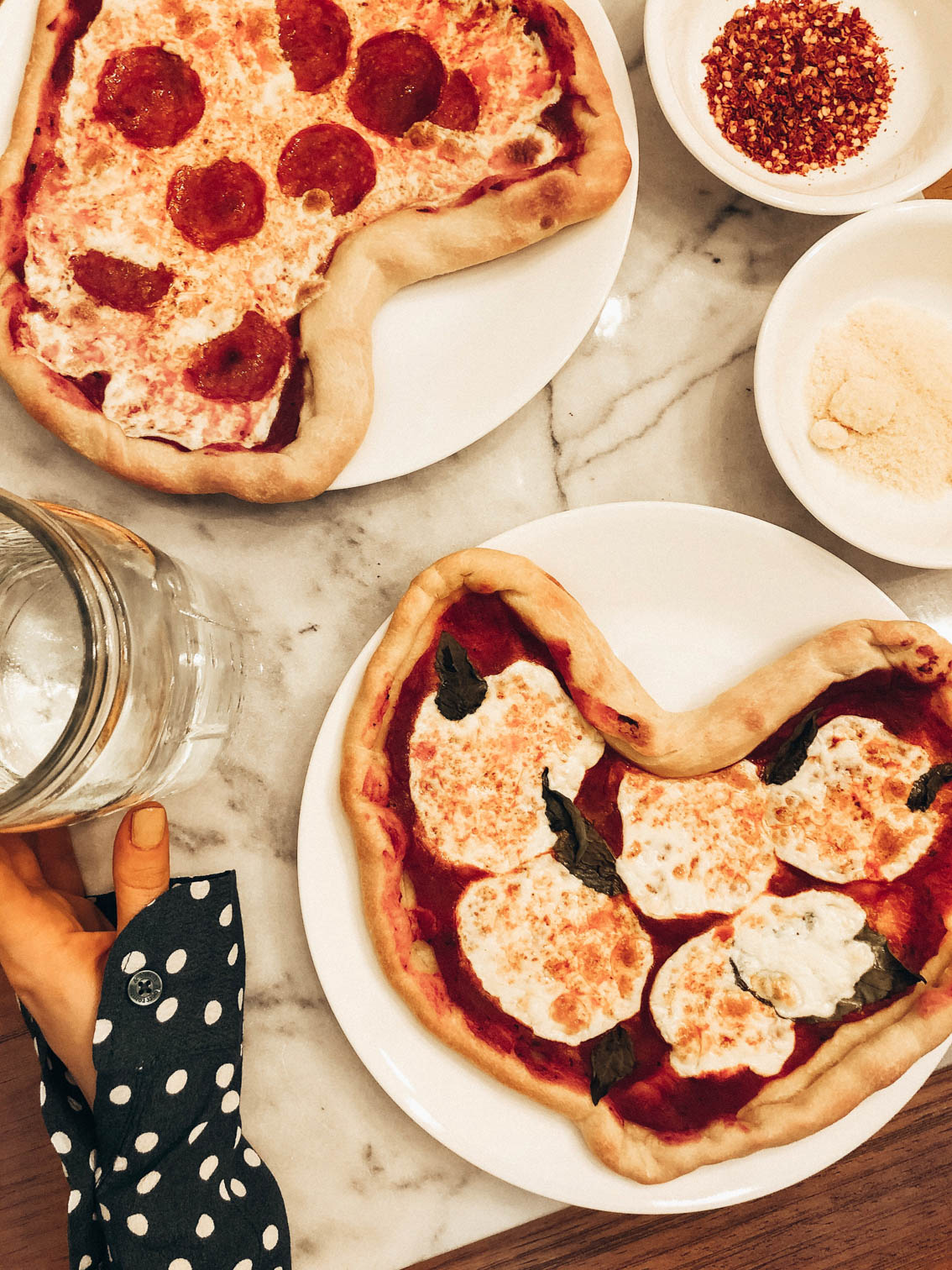 Last week Josh and I celebrated our 3 year anniversary! I made these cute heart shaped pizzas for us to indulge in together. These are perfect for anniversaries, Valentine's Day, or just because! Who doesn't love homemade pizza, amirighttt?
Find out how Josh and I met here!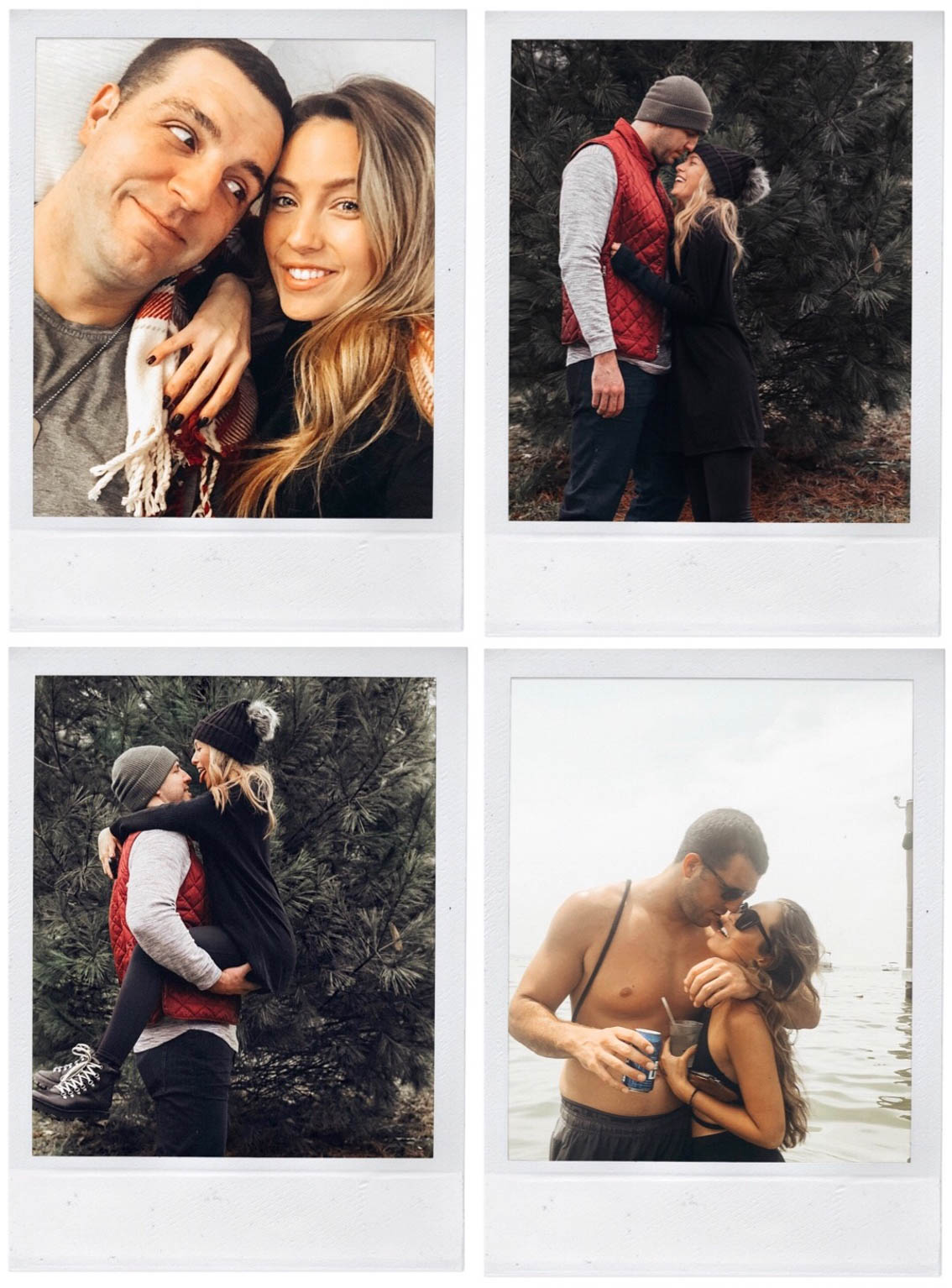 INGREDIENTS
Pizza Crust (we used this exact one and really enjoyed it for the price!)
Pizza Sauce or Marinara (I love, love, love Raos)
Buffalo Mozarella (or shredded mozz)
Fresh Chopped Basil
Your Favorite Toppings
INSTRUCTIONS
Roll out the dough and shape into a heart
Brush the crust edges with butter and sprinkle with garlic powder
Spread sauce and add your cheese & toppings
Bake according to crust directions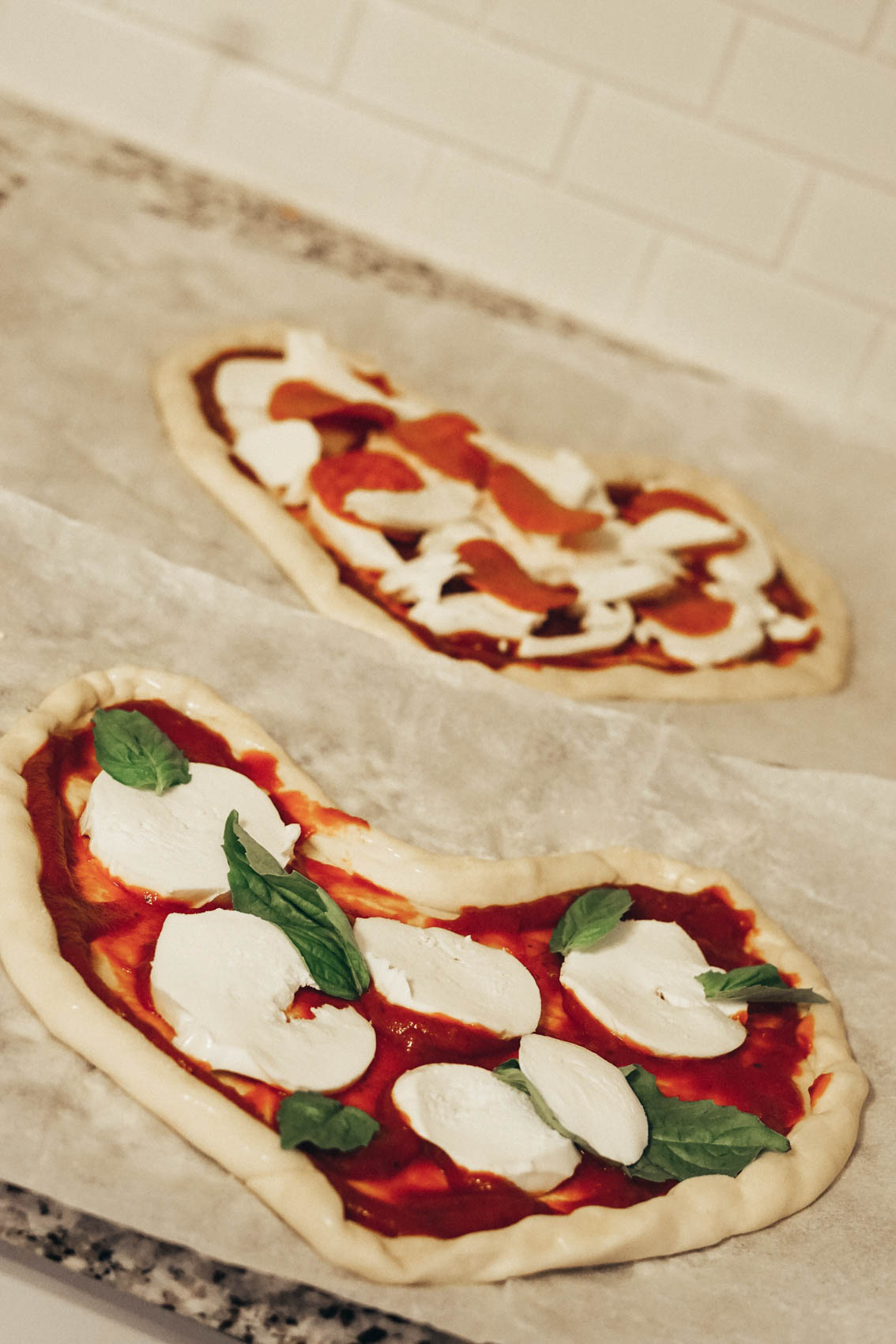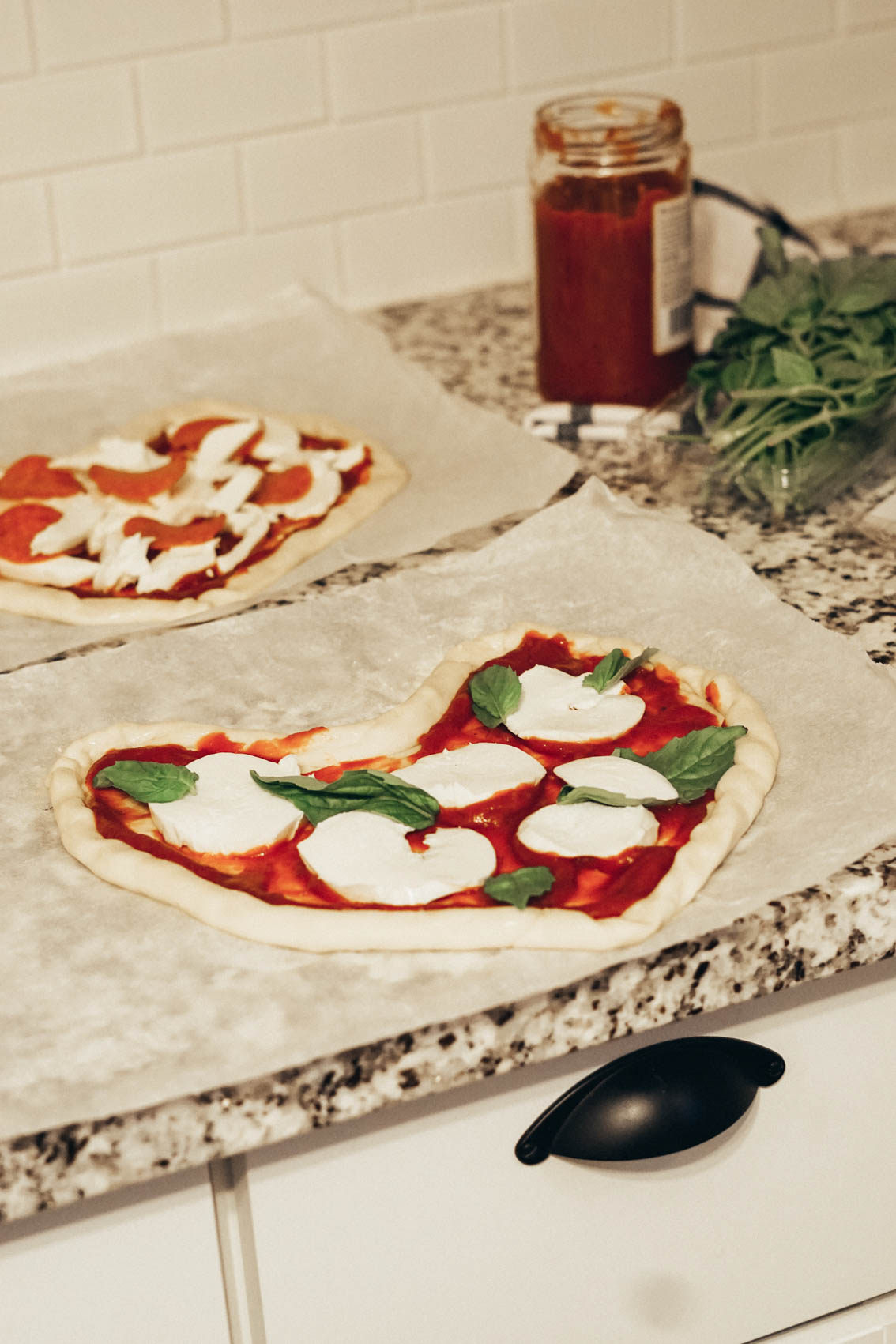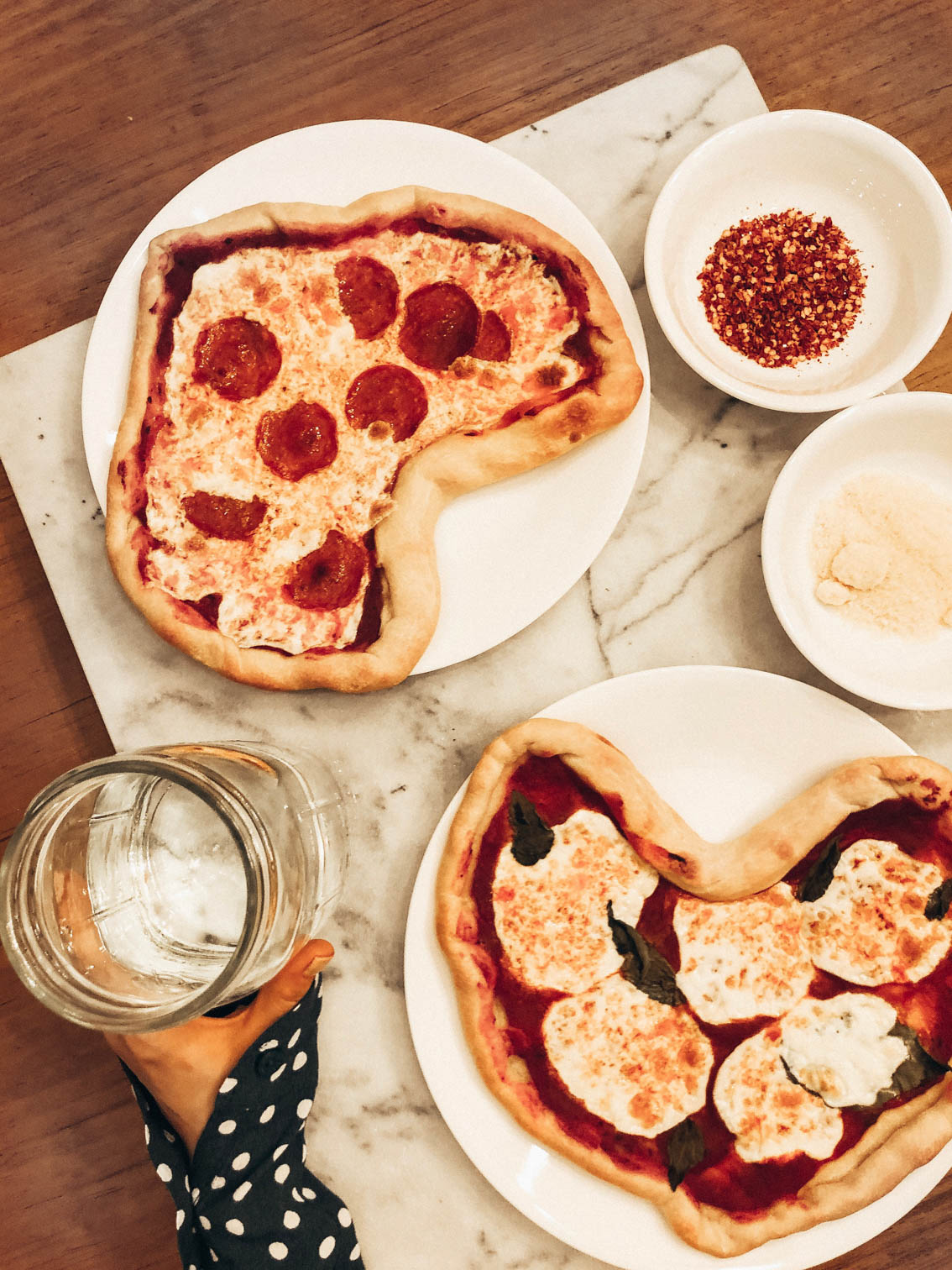 Need more ideas for V-Day or a Galentine's Day party? Check out this recipe for Pink Glitter Donuts, Cherry Pie Pops, & Boozy Valentine's Day Floats!