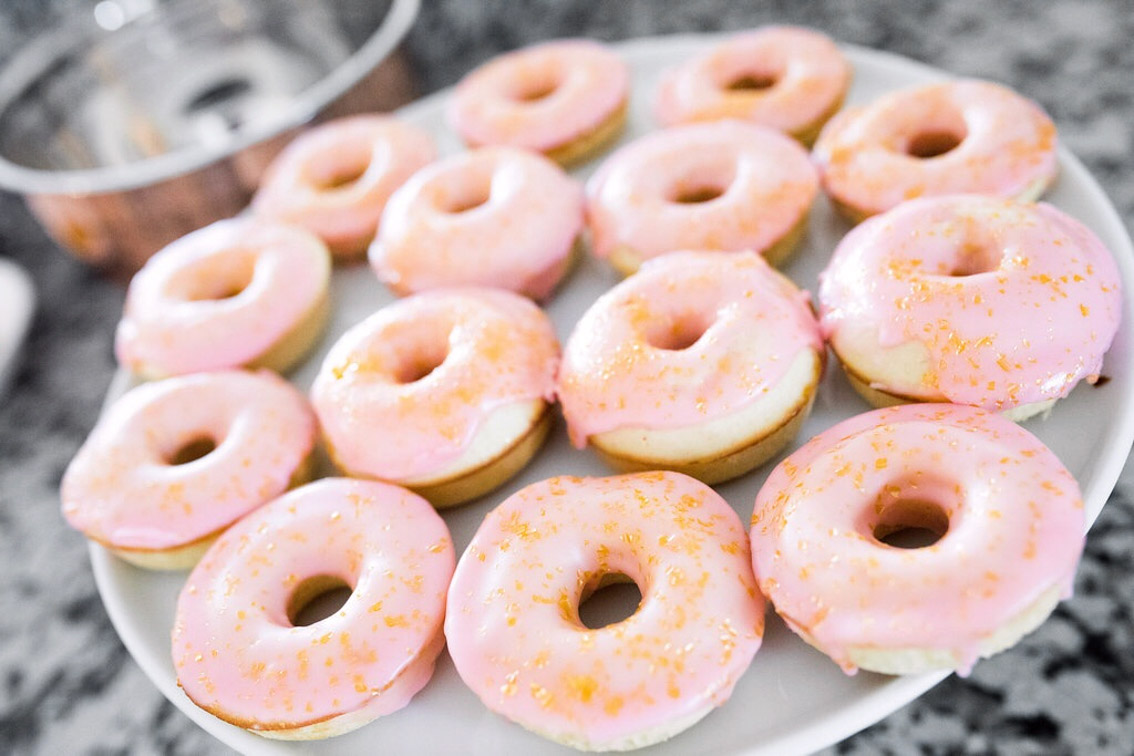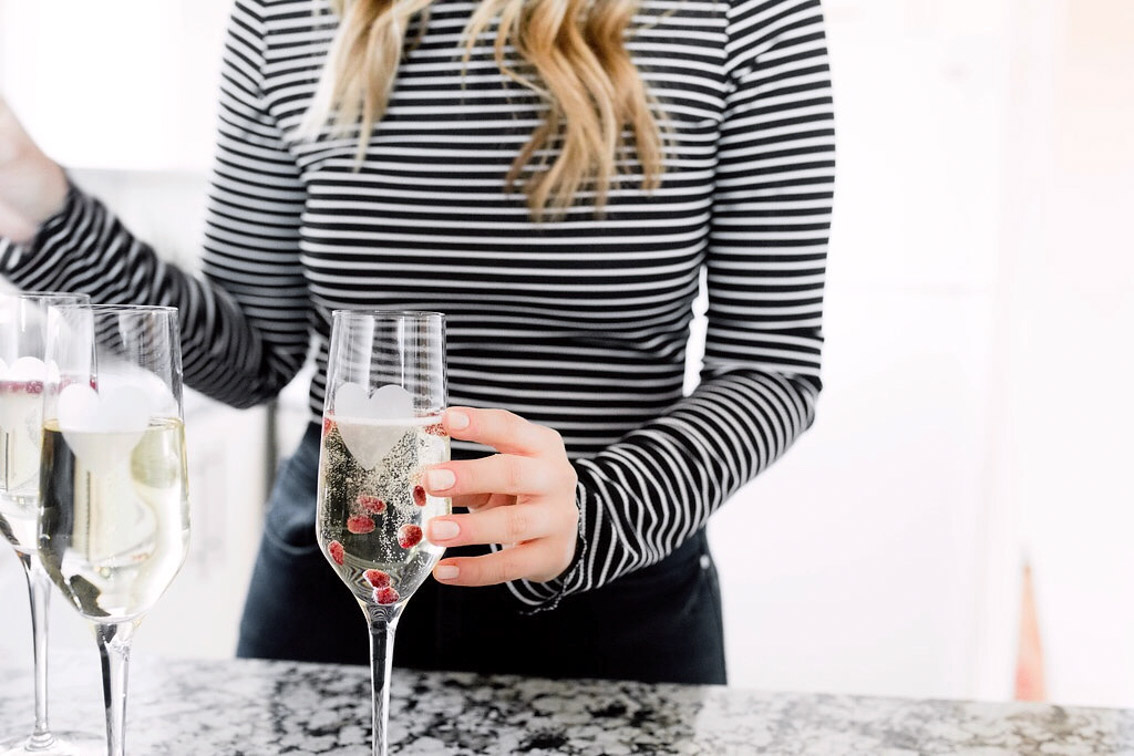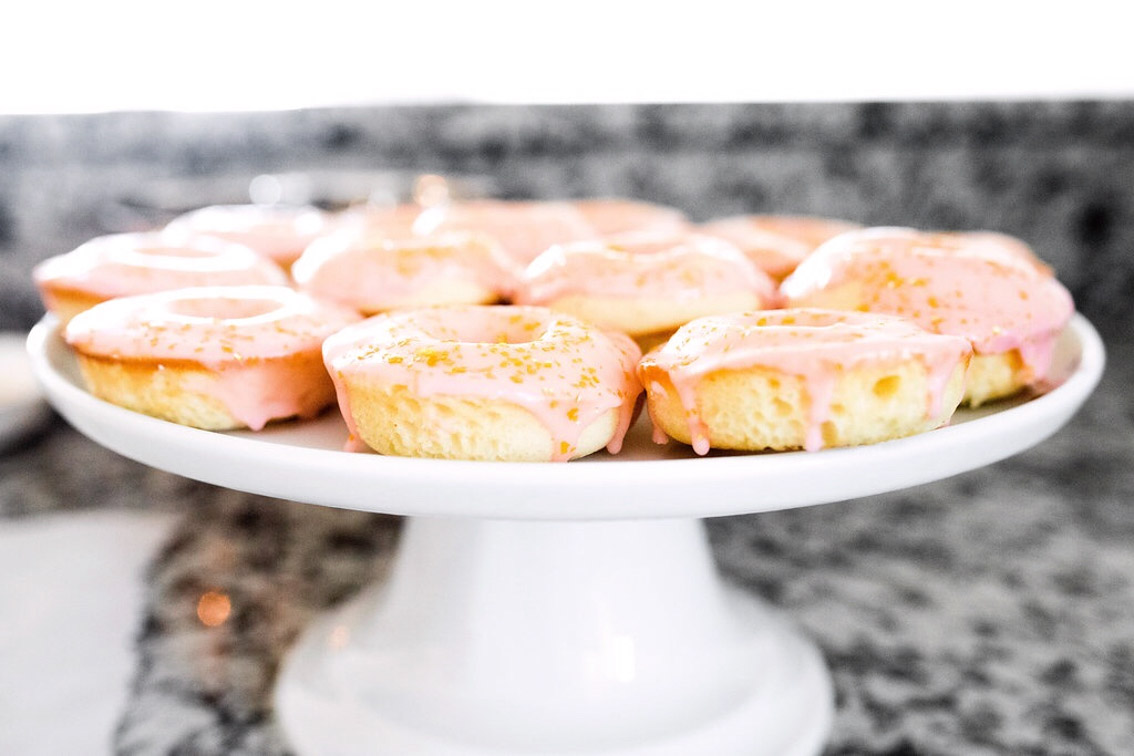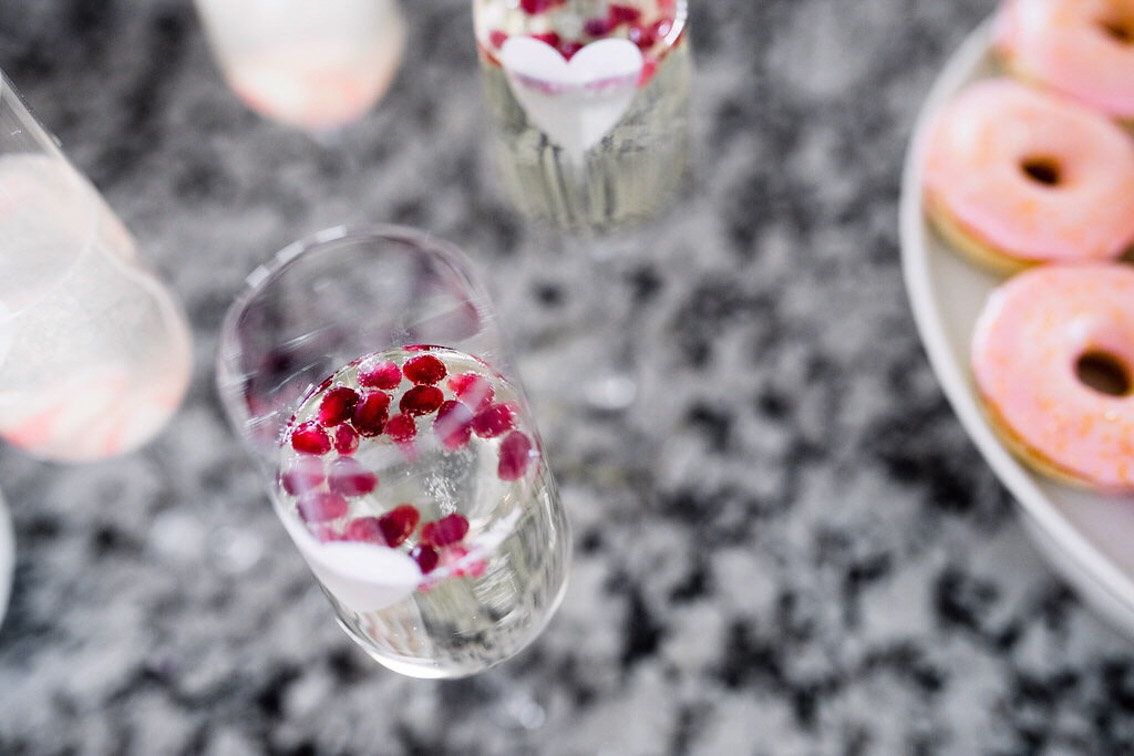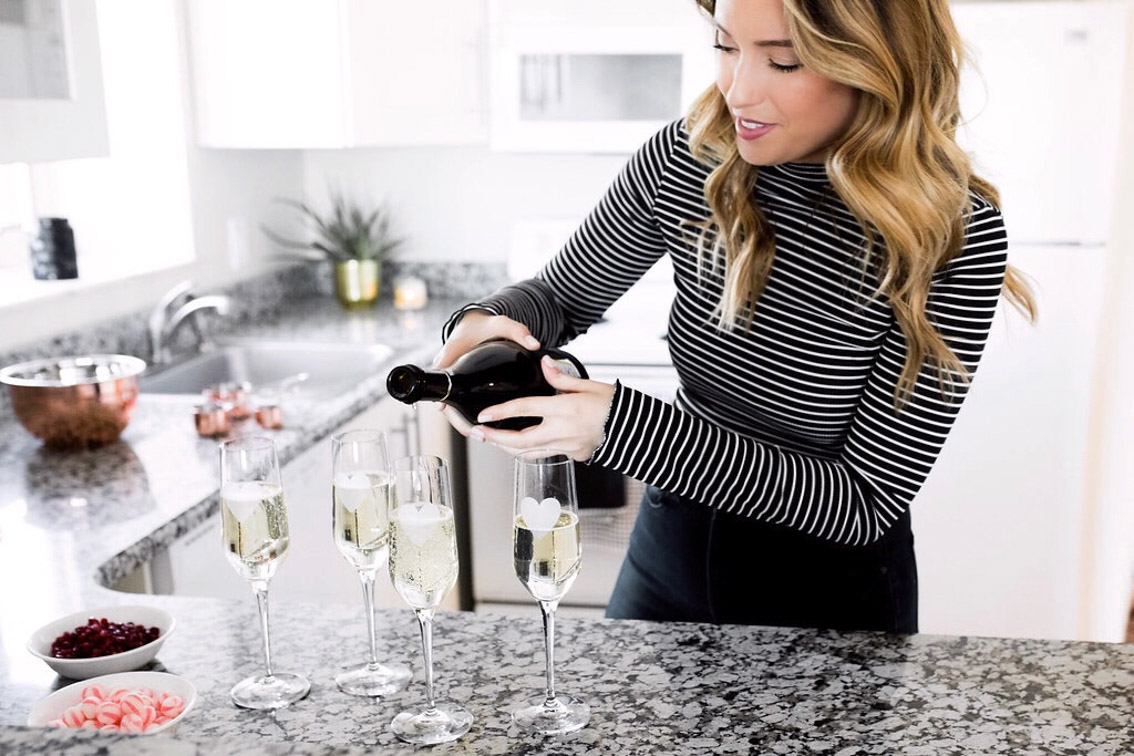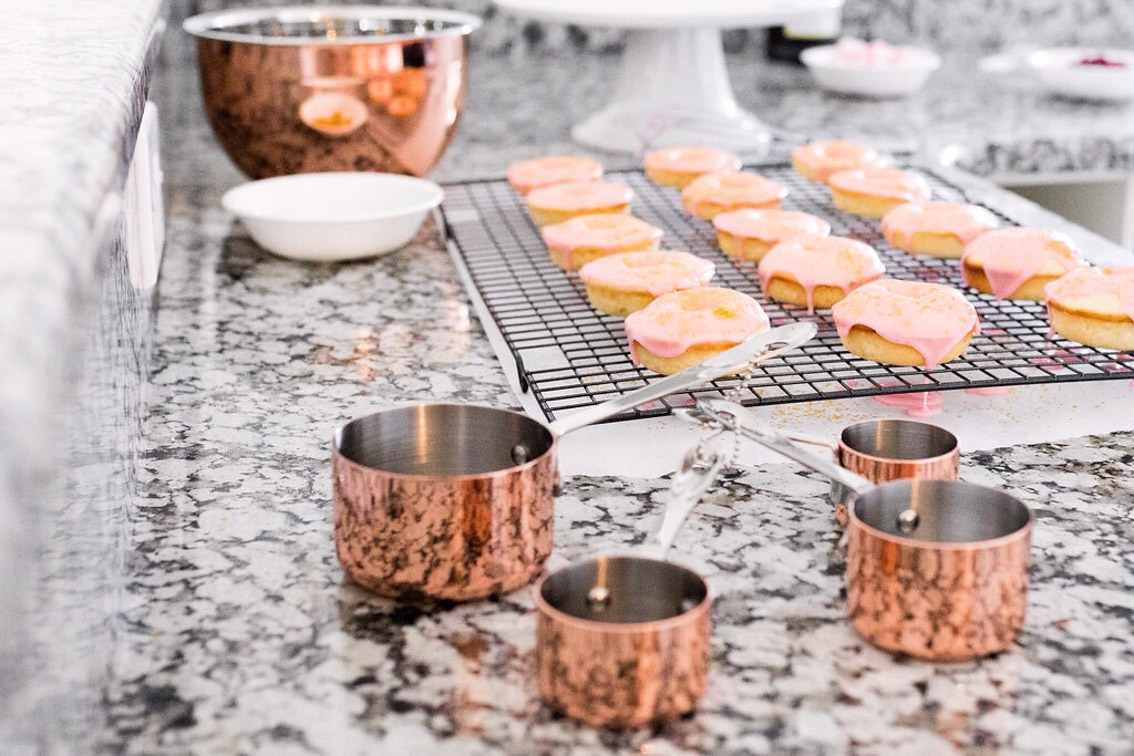 I'm kicking off February with a super cute, v. girly Valentine's Day post. You guys know that, in general, I am not so much into hearts, glitzy things, and pink.  BUT, Valentine's Day is the one exception to revel in it all.  What better way than with some pink glitter DONUTS.
I must admit, even though I am obsessed with donuts, this was my very first time dabbling in making homemade baked donuts. The recipe definitely needs some work but the presentation was to-die. Right!?
The donuts and prosecco with pomegranates and champagne spheres are the perfect combo for your Valentine's Day and Galentine's Day parties, brunches, and get-togethers.
I promised you guys I would share the recipe and "how to" after posting all of this on Instagram so here we go:
DONUT INGREDIENTS:
3/4 cup sugar
2 cups flour
2 tbsp baking powder
1/4 tsp nutmeg
1 tsp salt
3/4 cup buttermilk
2 beaten eggs
2 tbsp melted butter
DIRECTIONS:
Sift flour, sugar, baking powder, nutmeg, and salt
Add beaten eggs and buttermilk to the dry ingredients above
Fill the donut pan cavities 1/2-3/4 way full
Bake for 8 minutes at 425 degrees
Let cool, ice, add edible glitter sprinkles
ICING:
1 cup powdered sugar
2 tbsp buttermilk
1/4 tsp vanilla extract
1 drop of red food coloring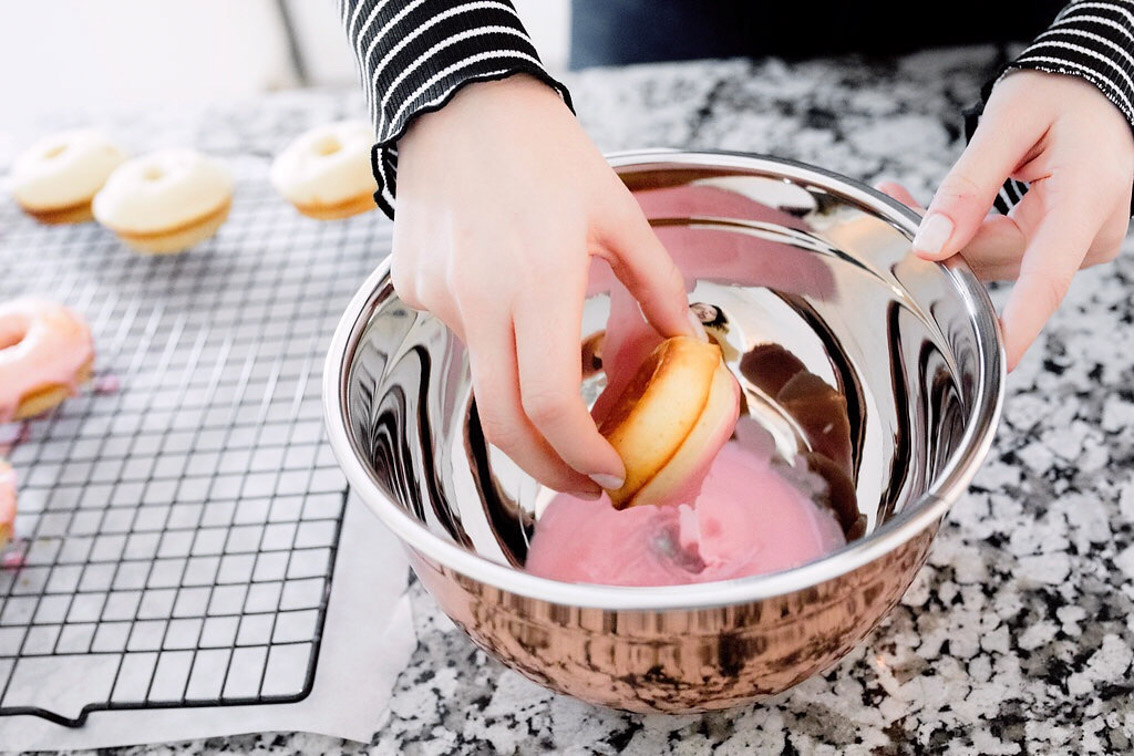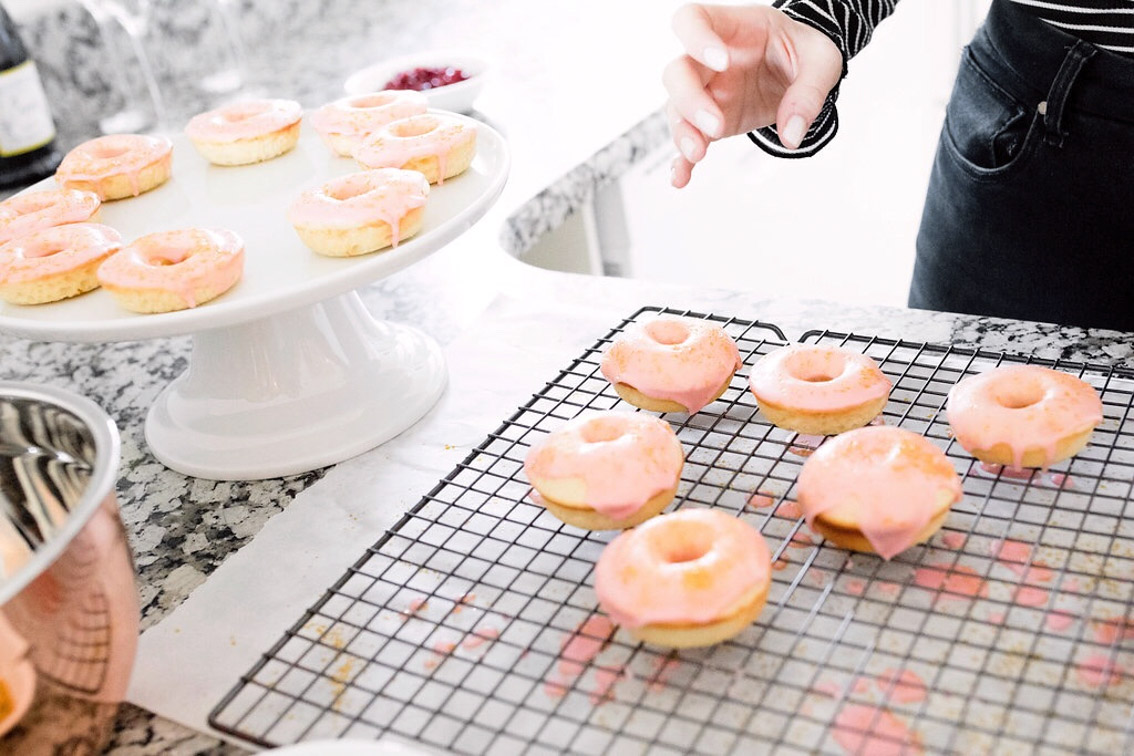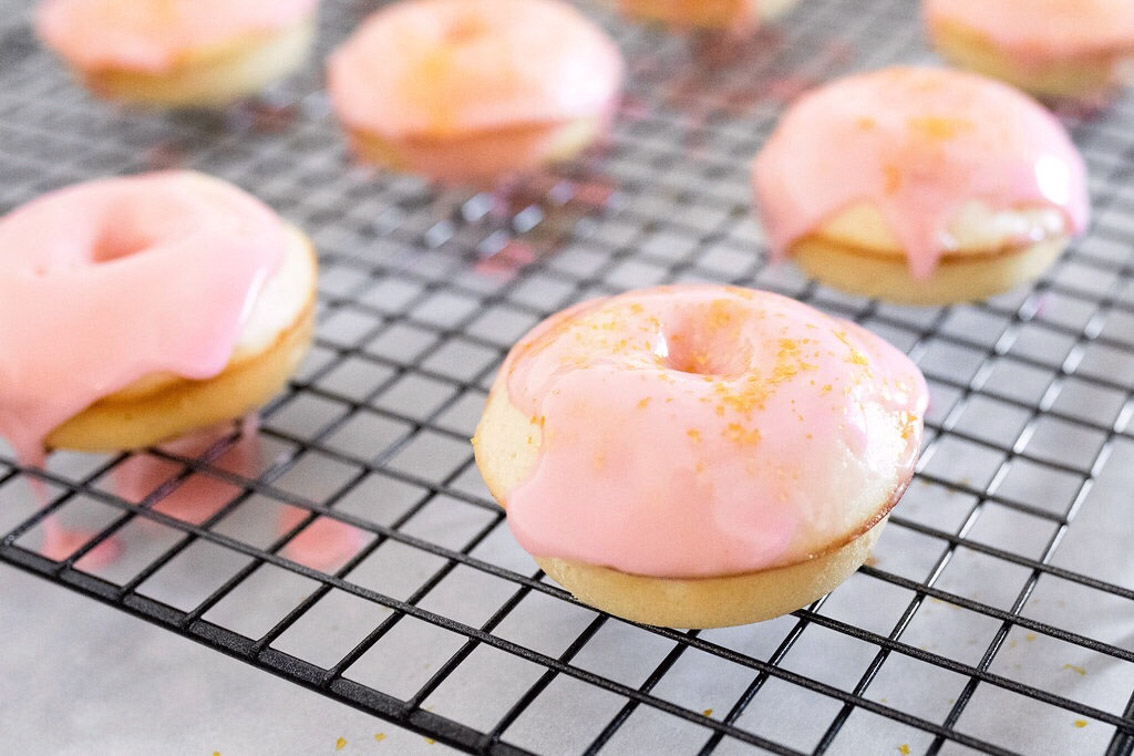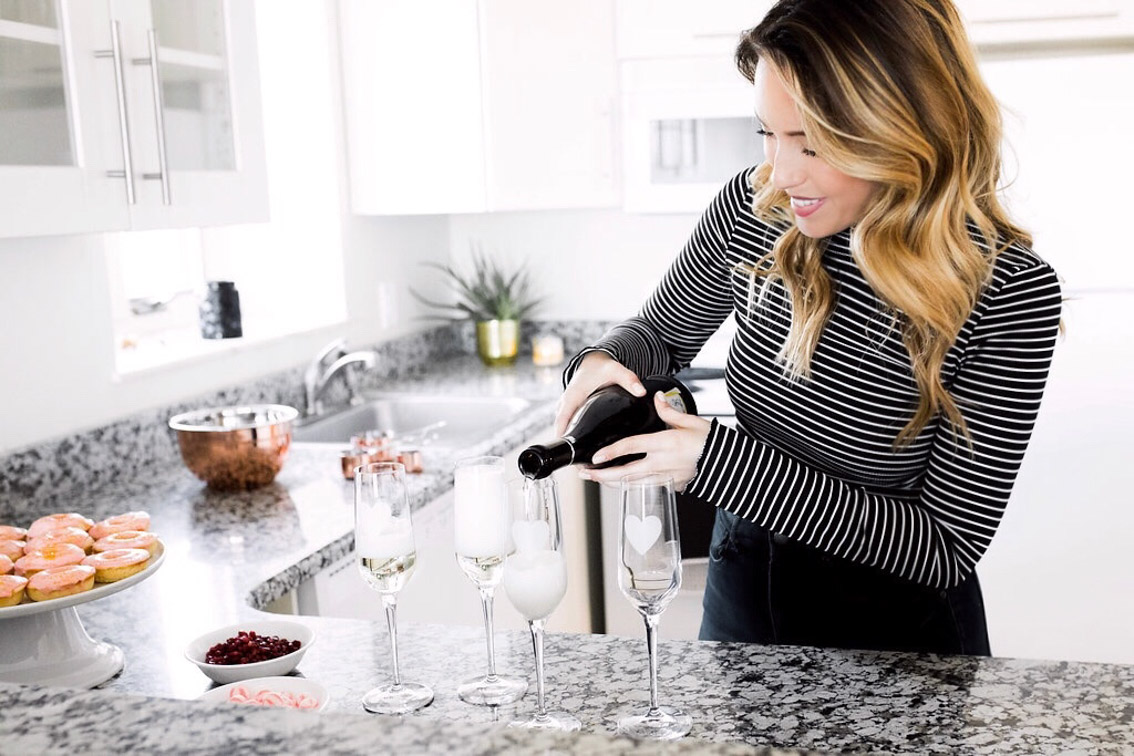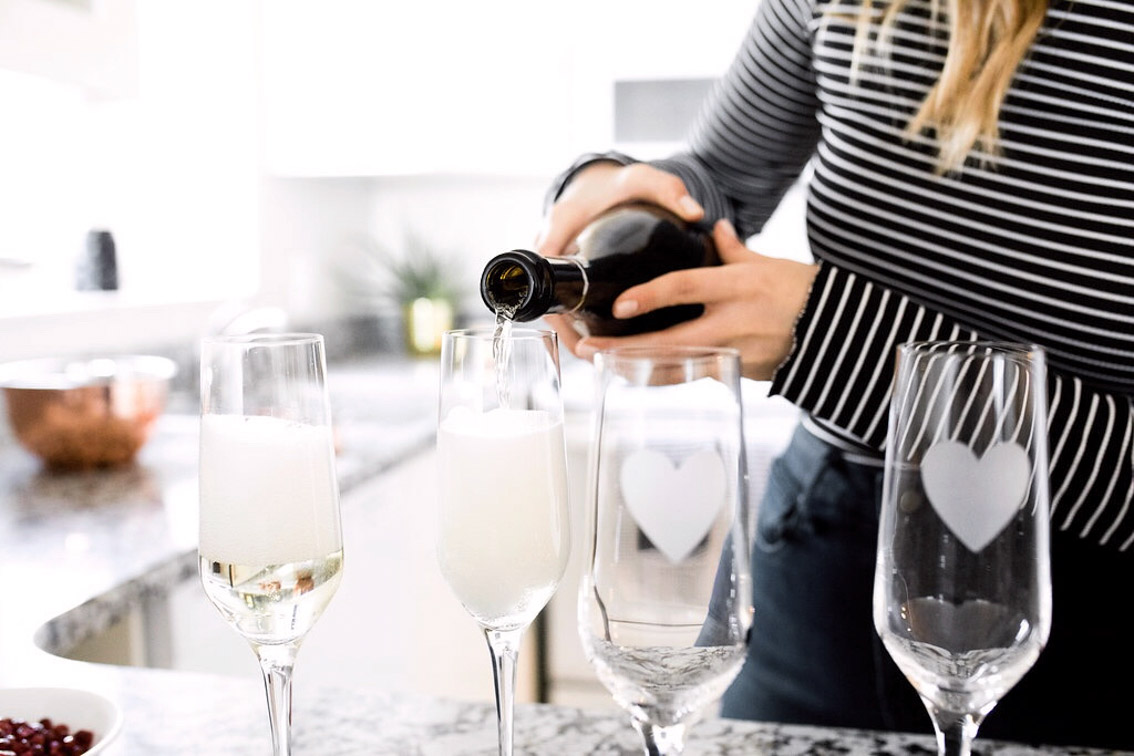 Everything from the donut pan to the copper bowls to the heart flutes to the champagne spheres were from Williams Sonoma. I love Williams Sonoma because it is an easy 1 stop shop for all of your entertaining and hosting goodies.
Don't forget to check out my Boozy Valentine's Day Floats if you're feeling festive.
SHOP THE POST

 This is a sponsored post in partnership with Williams Sonoma. All words and opinions are my own.
Photos via: Danielle Bruckner at Indie Danielle