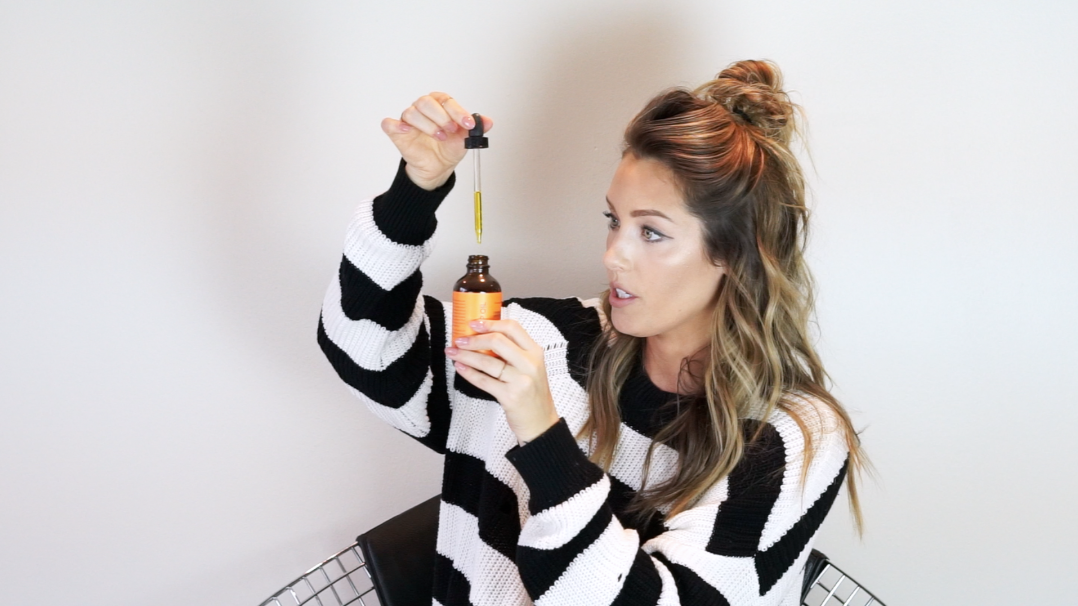 Hi you guys!
As many of you probably already know, I finally launched my YouTube channel!
Yup. I pulled the trigger.
I had been contemplating the idea of starting a channel for a very long time but kept procrastinating (…shocker). Last week felt right, though. So I set up shop in my bedroom and just went for it. With less than 3 minutes of planning my script, I said YOLO and pressed 'record'. Due to my lack of planning, the editing process was PAINFUL. For real. You should see the cringe-worthy bloopers. Major props to full-time vloggers… it is NOT as easy as it looks.
With that being said, I wanted to share my reasons for starting my YouTube channel.
I want you guys to see the real, exposed me. I feel like I've been hiding behind my computer and iPhone for almost 4 years now! YouTube not only seemed like the appropriate next step with blogging but the perfect opportunity to develop a deeper connection with those of you who have been following my journey.
I needed to spice it up. Sure, my website will always take priority on my list, but why not add a new platform into the mix? Creating my channel and learning everything that comes along with it has been quite the challenge.  Stagnancy is no bueno. (tips welcomed!)
I can get my point across better. Obviously, my website is strictly pictures and written words. YouTube opens the door to a different way of expressing myself. For example, in my most recent video, you can really SEE and HEAR how much I LOVE this WEN Body Treatment. Kind of embarrassing, right?
More creative freedom. I'm super excited to start creating more video content. There are so many things that I can now do and/or show you all through video that I couldn't do through my website. Plan on seeing more lifestyle, beauty, and recipes on my channel.
Watch my first video: 6 Beauty + Wellness Products here:
PRODUCTS IN THIS VIDEO:
+ Vitamin Nectar Vibrancy-Boosting Face Mask
+ Coola Sunless Tan Anti-Aging Face Serum
+ WEN Nourishing Body Treatment
+ Vital Protein Collagen Peptides
+ Bare Minerals Gen Nude Lipstick in "Sexpot"
Don't forget to SUBSCRIBE to my channel friends!!
Check out my latest blog post: Cute, Cozy Sweaters for Fall + Winter 2017