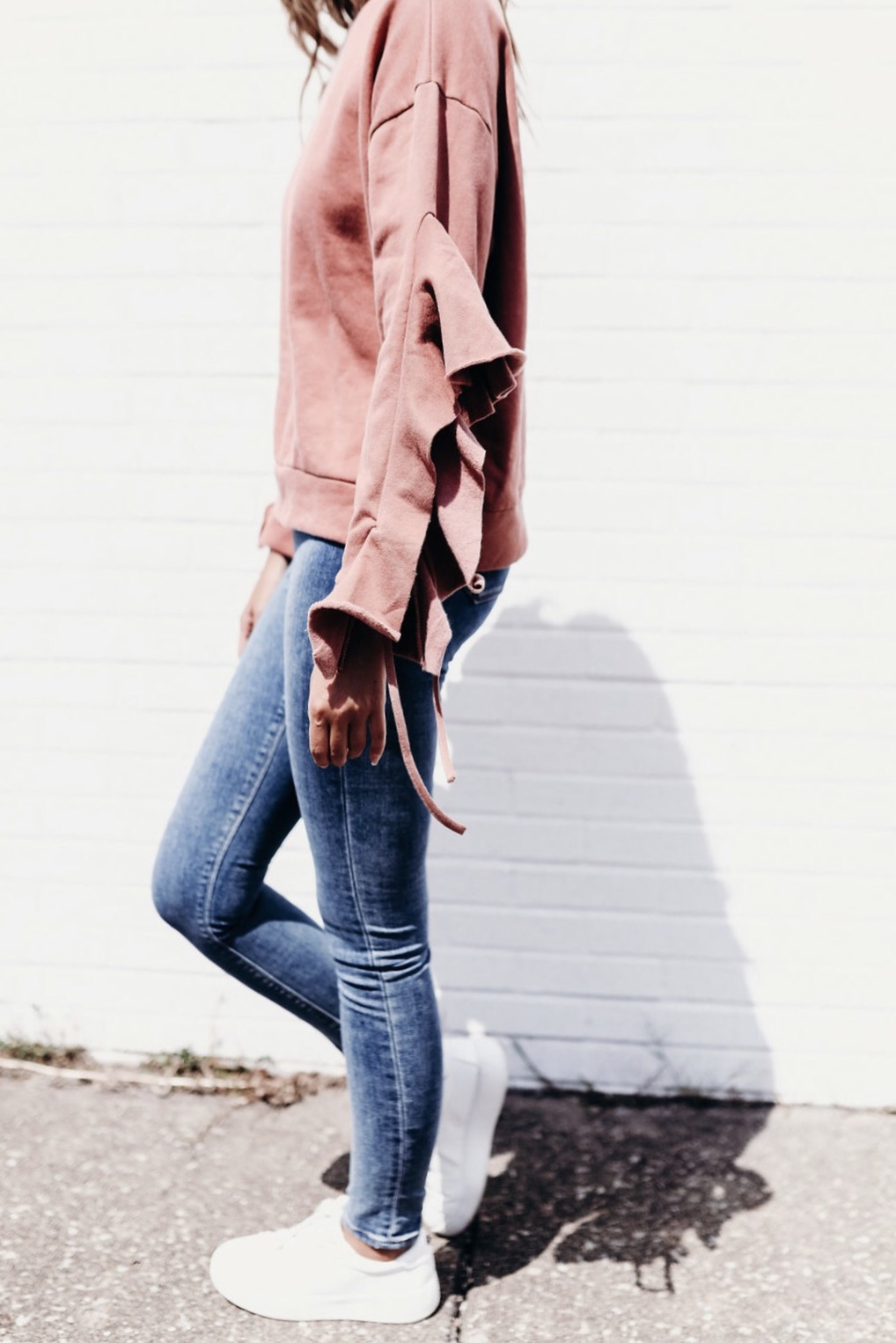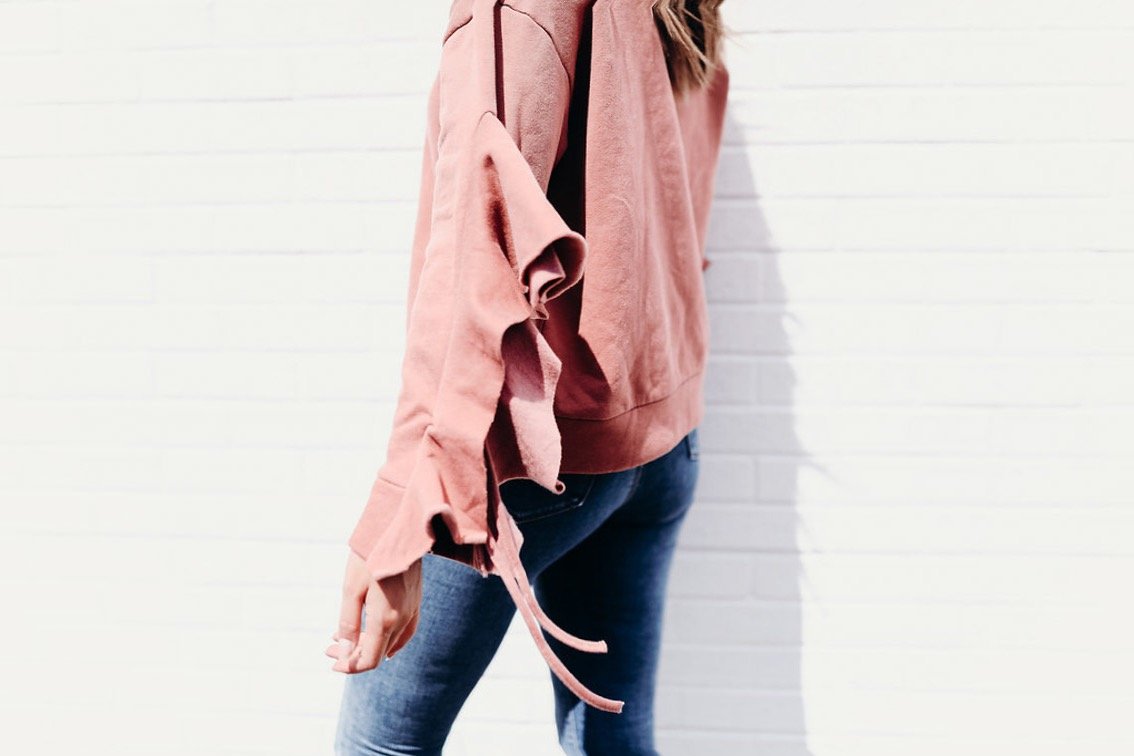 BLUSH SWEATSHIRT WITH RUFFLED SLEEVES (ON SALE!) | HIGH-WAIST SKINNY JEANS
Sleeves are hot right now. Balloon sleeves, belled sleeves, ruffled sleeves, you name it — they're everywhere on my Instagram feed. For those of you who love this trending statement, I've curated a list of my favorites below!
MY FAVORITE STATEMENT SLEEVES RIGHT NOW

I'm keeping it short and simple tonight – I have lots of emails to catch up on AND I can't miss This Is Us at 9!
Talk soon!
photos: Lex King