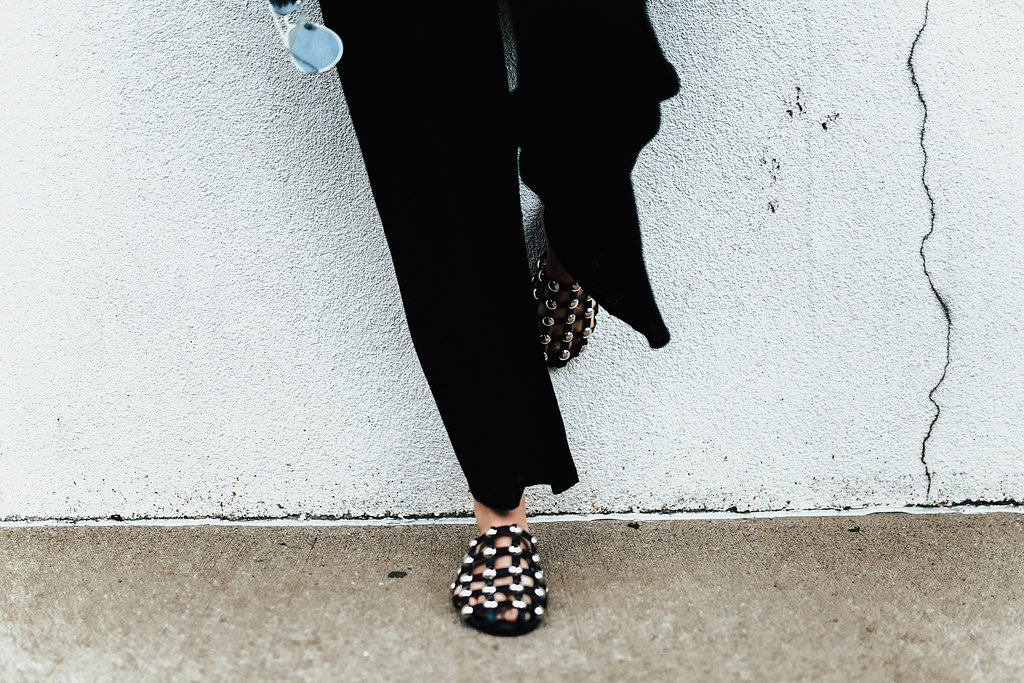 photos: Lex King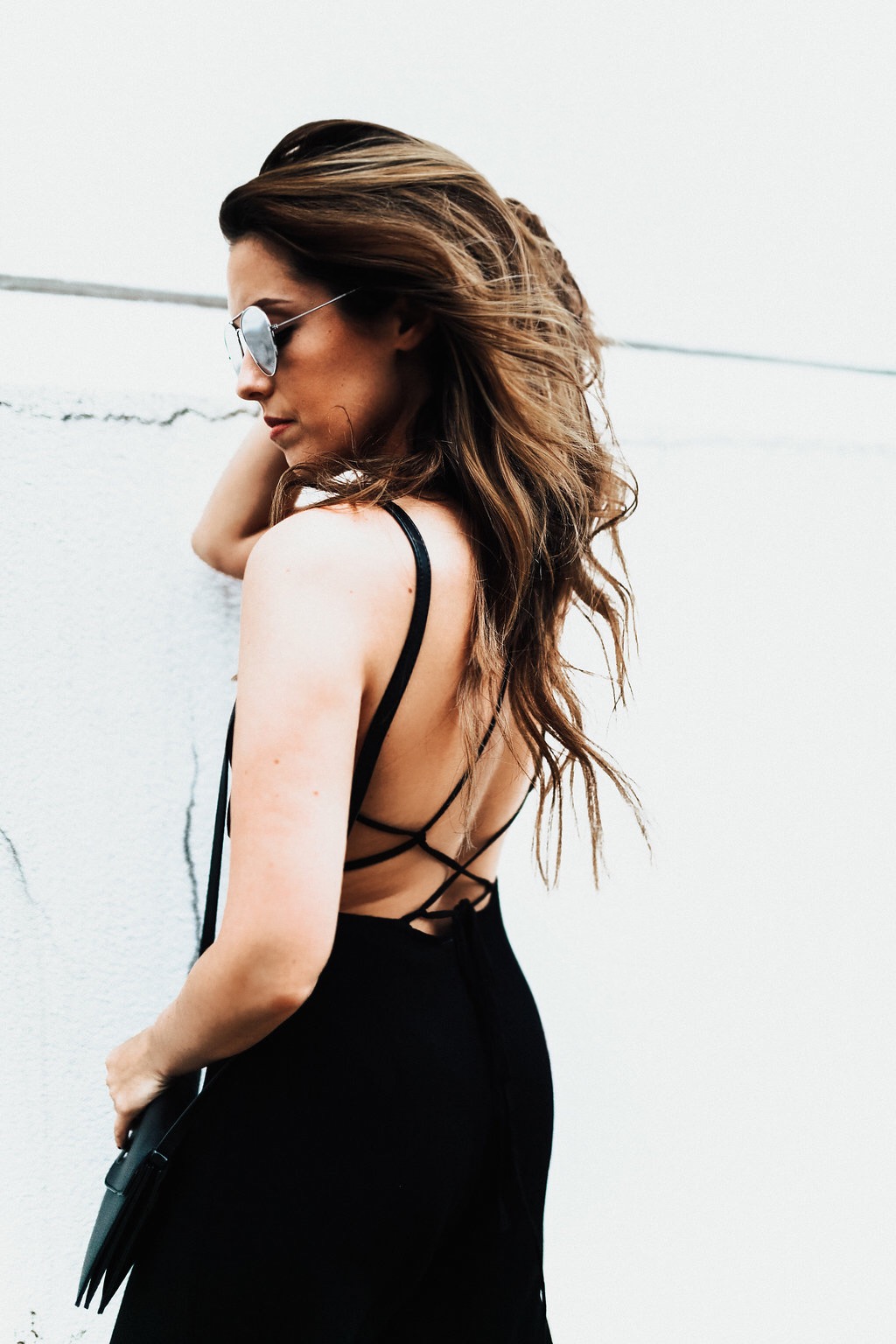 RAGA JUMPSUIT | CAGE SANDALS | SILVER AVIATORS
This LBJ (little black jumpsuit) by Raga is perfect for any summer event. It's flowy and comfortable with some extra *spice* in the back! I love how it's completely open and ties up. But I must warn you — you will likely need someone to lace you up! Trying to do it yourself without getting tangled is nearly impossible!
I paired this jumpsuit with what I like to call my "Aladdin shoes". Aren't they cute?!
P.S. If you don't follow me on Instagram, I posted how I do my makeup when I'm in a rush to my story this afternoon. Which is pretty much every day of my life. Be sure to let me know if you like seeing videos/tutorials like that! I'll be going LIVE on either Instagram or Facebook this Friday at my microblading touch-up appointment with Domonique so stay tuneddddd! We will be answering all of your questions live and in action!
SHOP THE POST