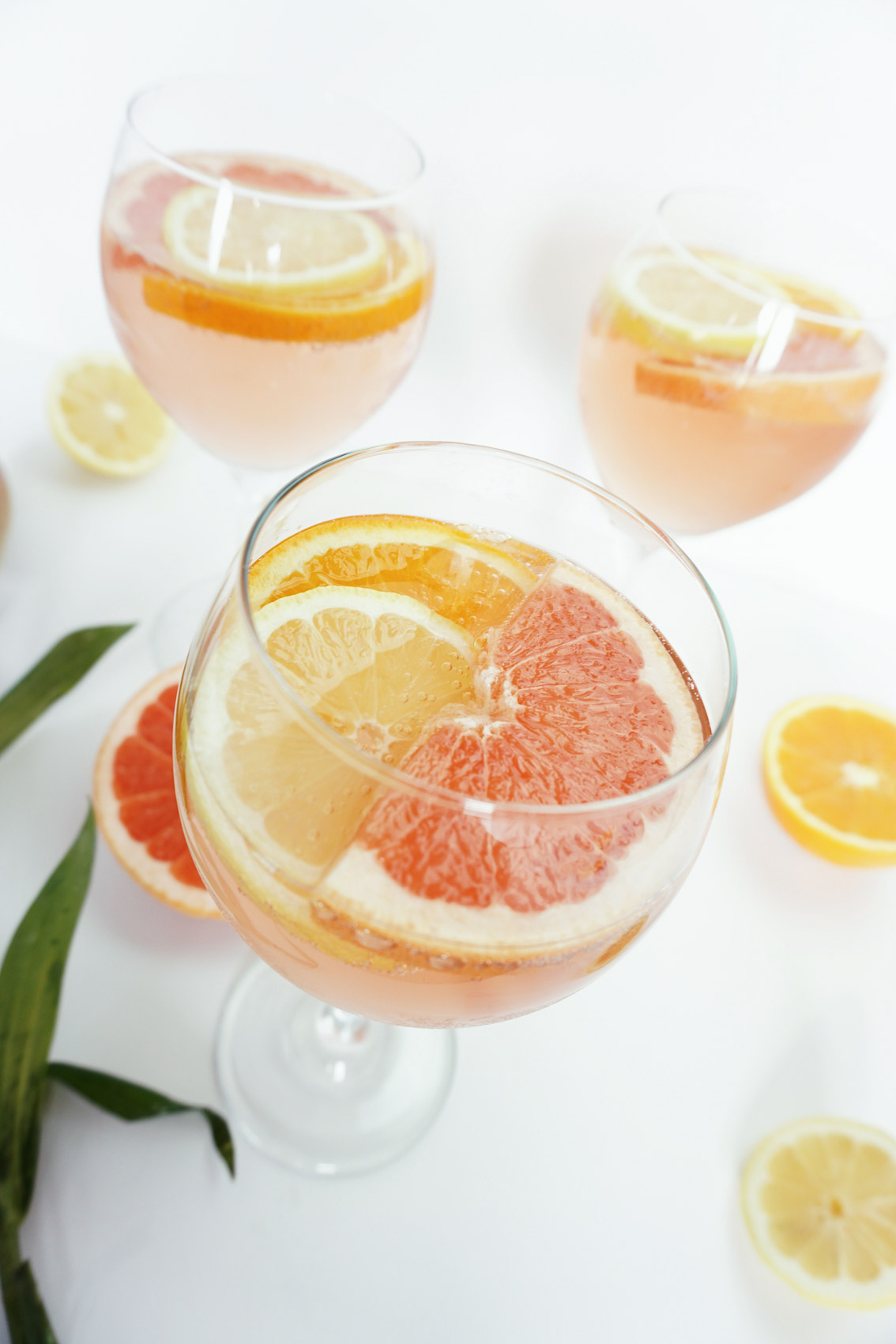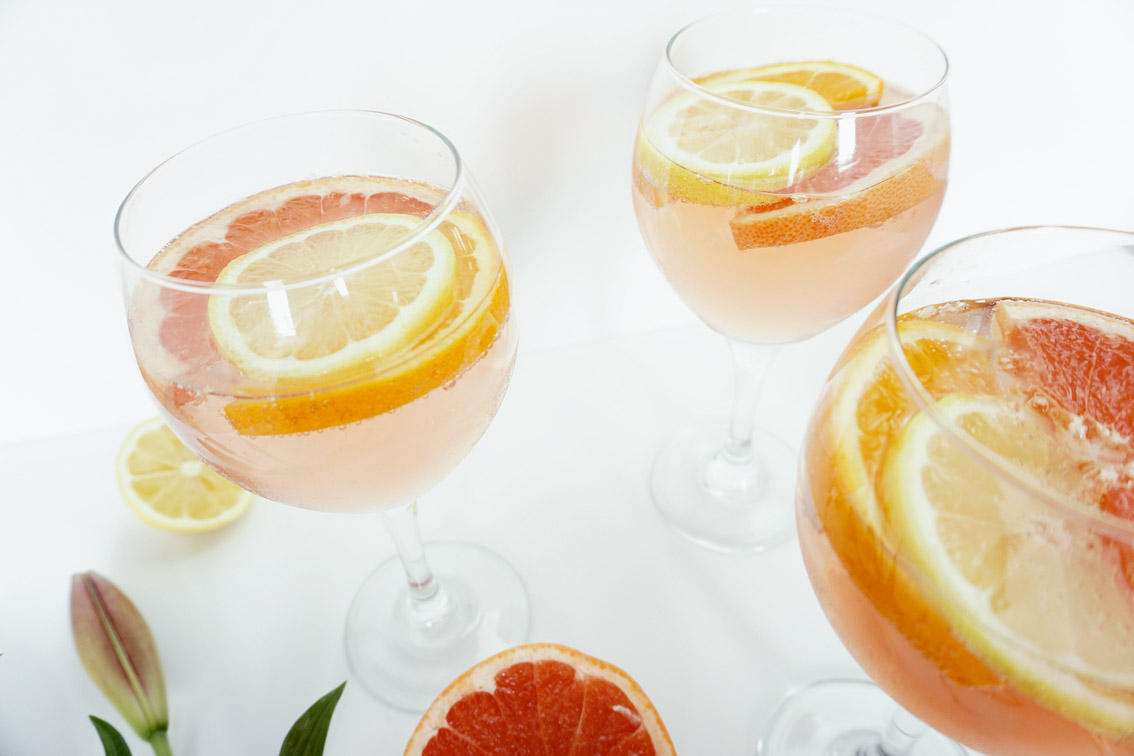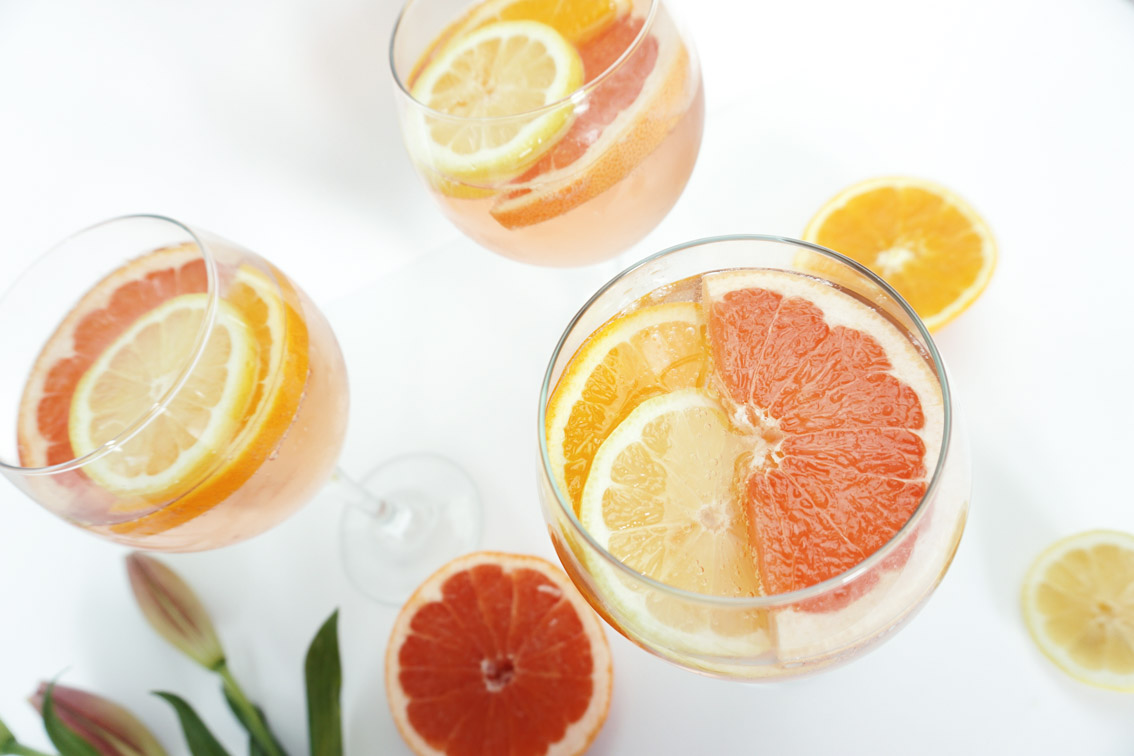 Hi guys! It feels good to be back and in action blogging!
I have been slammed with all sorts of things to catch up on since I got back back from my trip to Punta Cana so that's why I've been M.I.A.! I haven't even had the chance to unpack yet (don't judge). Maybe I'll get to that today. But to keep it brief, our vacation was nothing short of AMAZING. I am so sad that it's over but I can't wait to share all of our pictures and resort details on B&C later this week. I hope you liked following along on Instagram!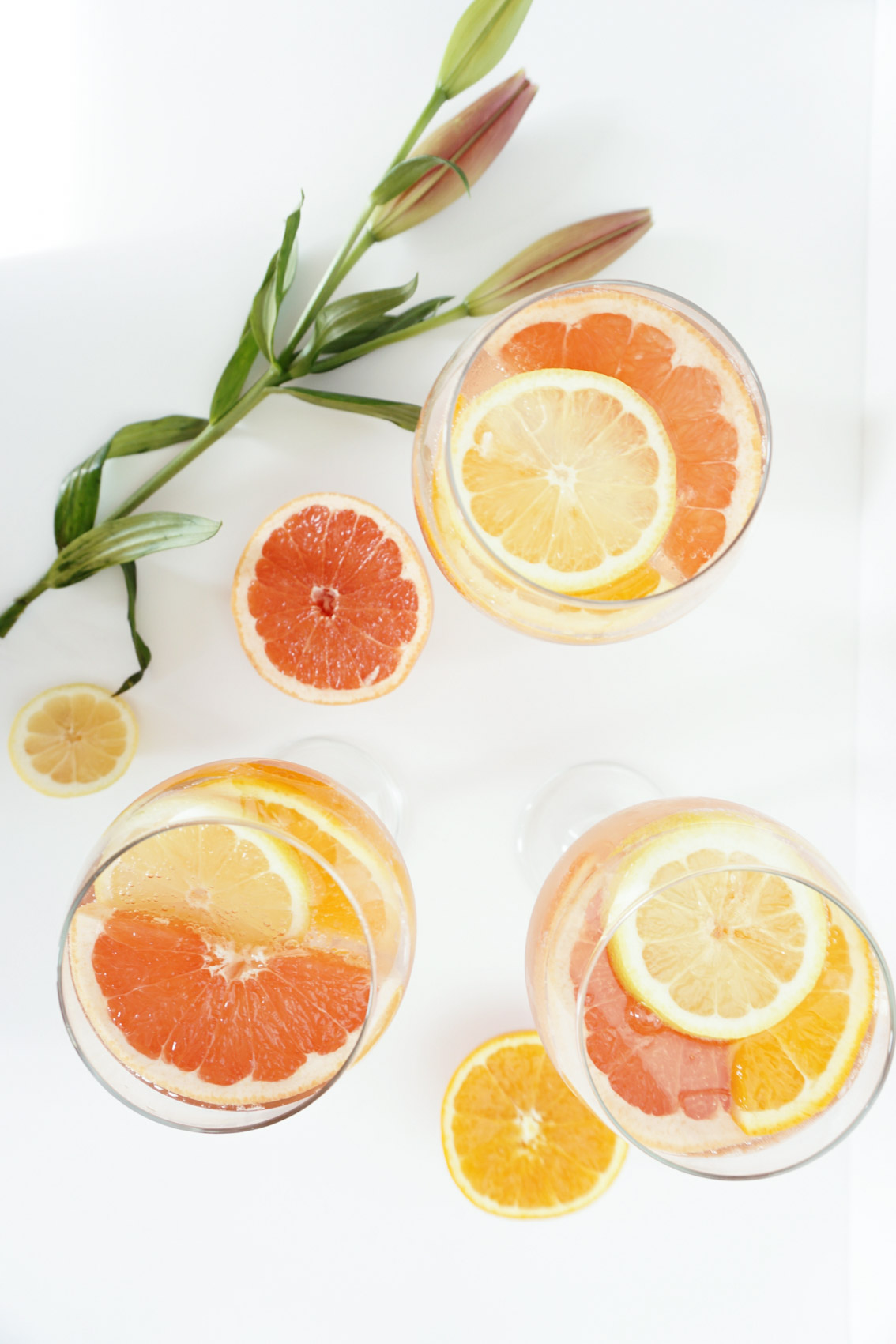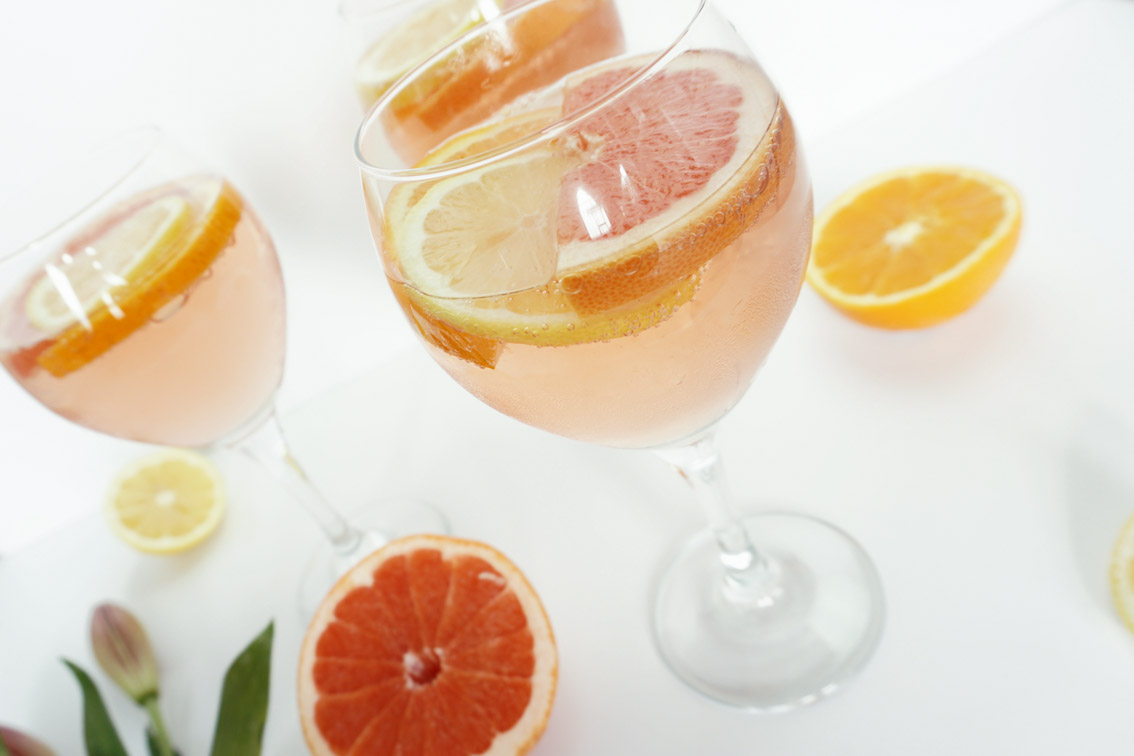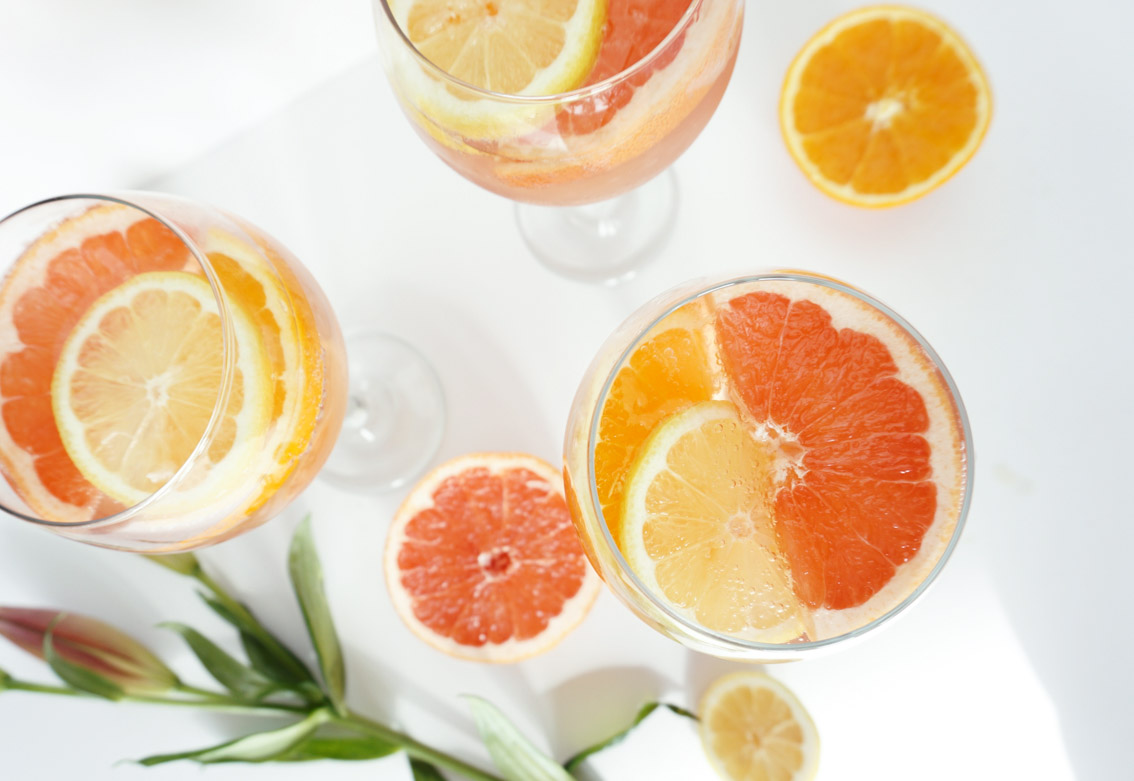 I made this cocktail and 2 homemade pizzas for dinner last night and both really hit the spot. I'll save my white pesto pizza recipe for another day. This pretty Summer sangria is just a little spin on your basic Rosé and super simple to make. I'm all about aesthetic, ya know? … so I love how these turned out! Just like my Boozy Pink Lemonade and 2-Ingredient Spiked Summer Seltzer, these are perfect for get-togethers, dinner parties, or even when you just want to get fancy with yourself.
INGREDIENTS
Rosé
lemon slices
orange slices
grapefruit slices
grapefruit sparkling water