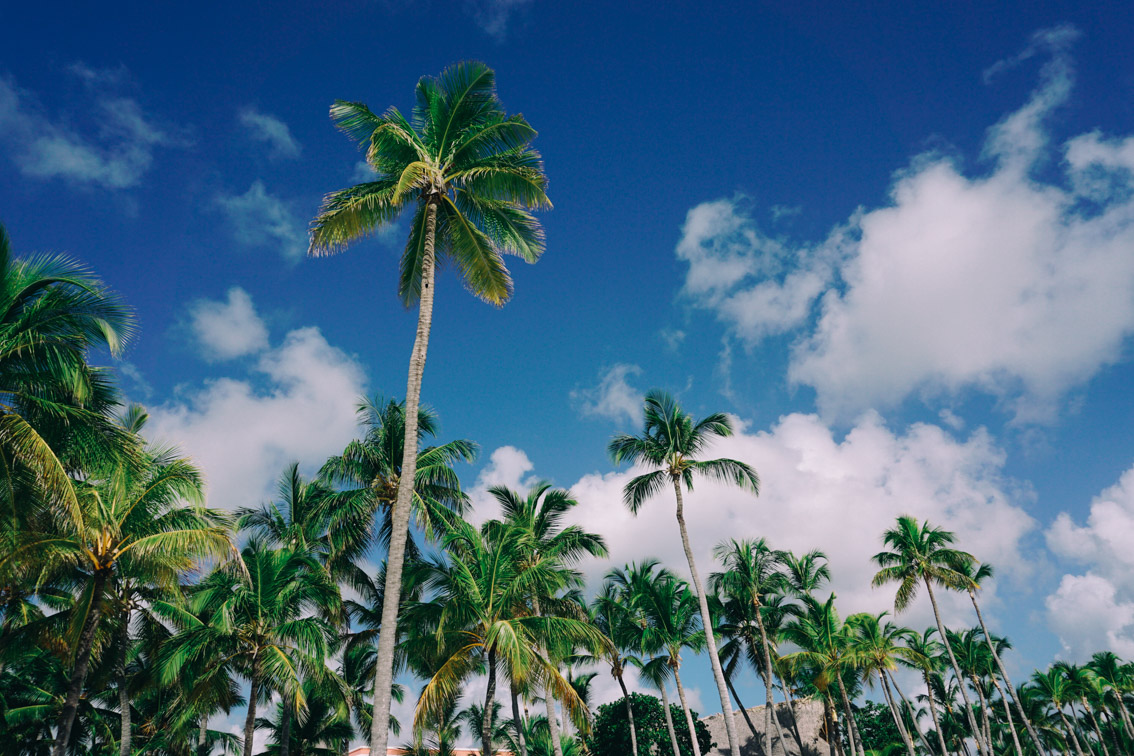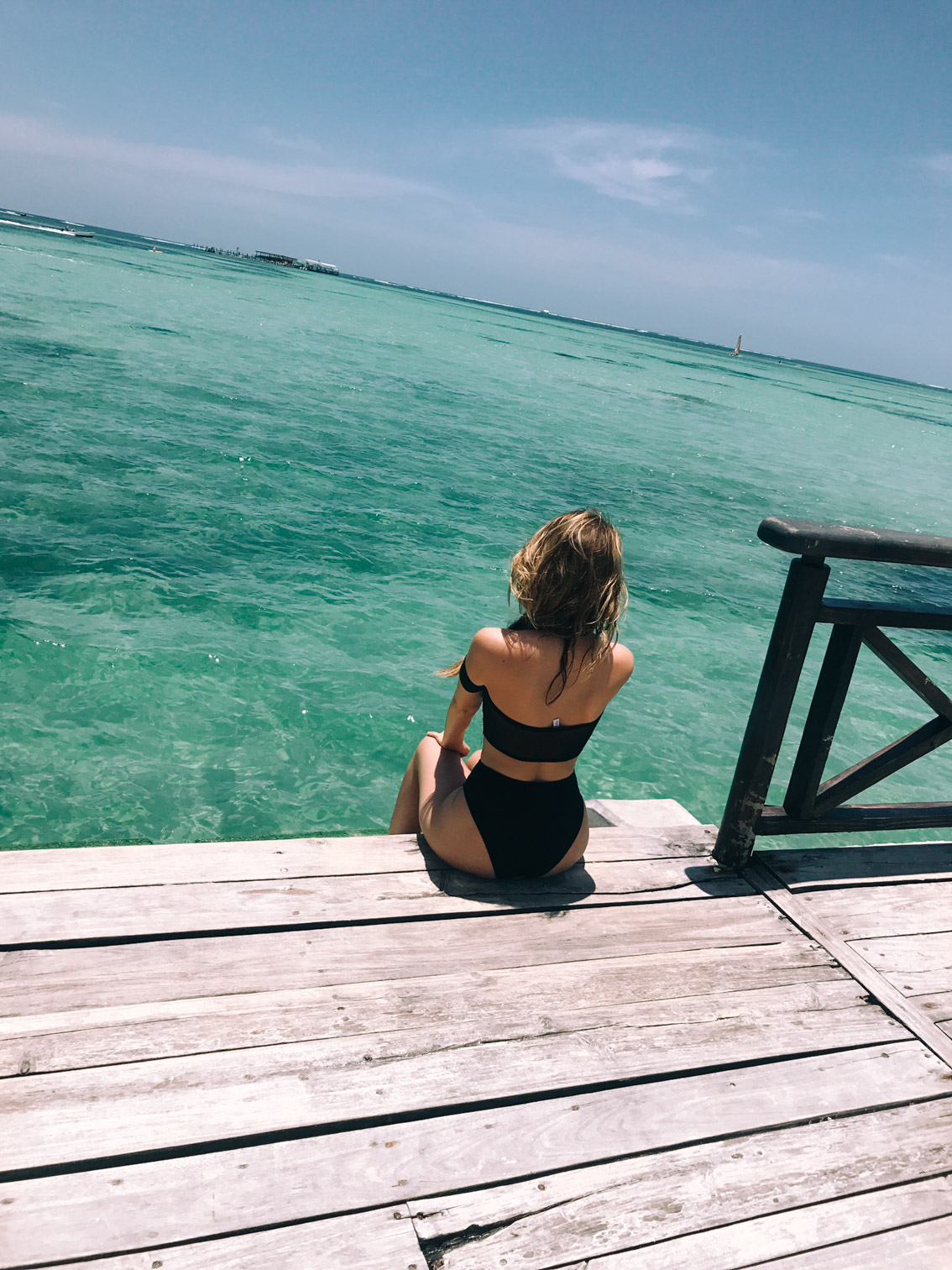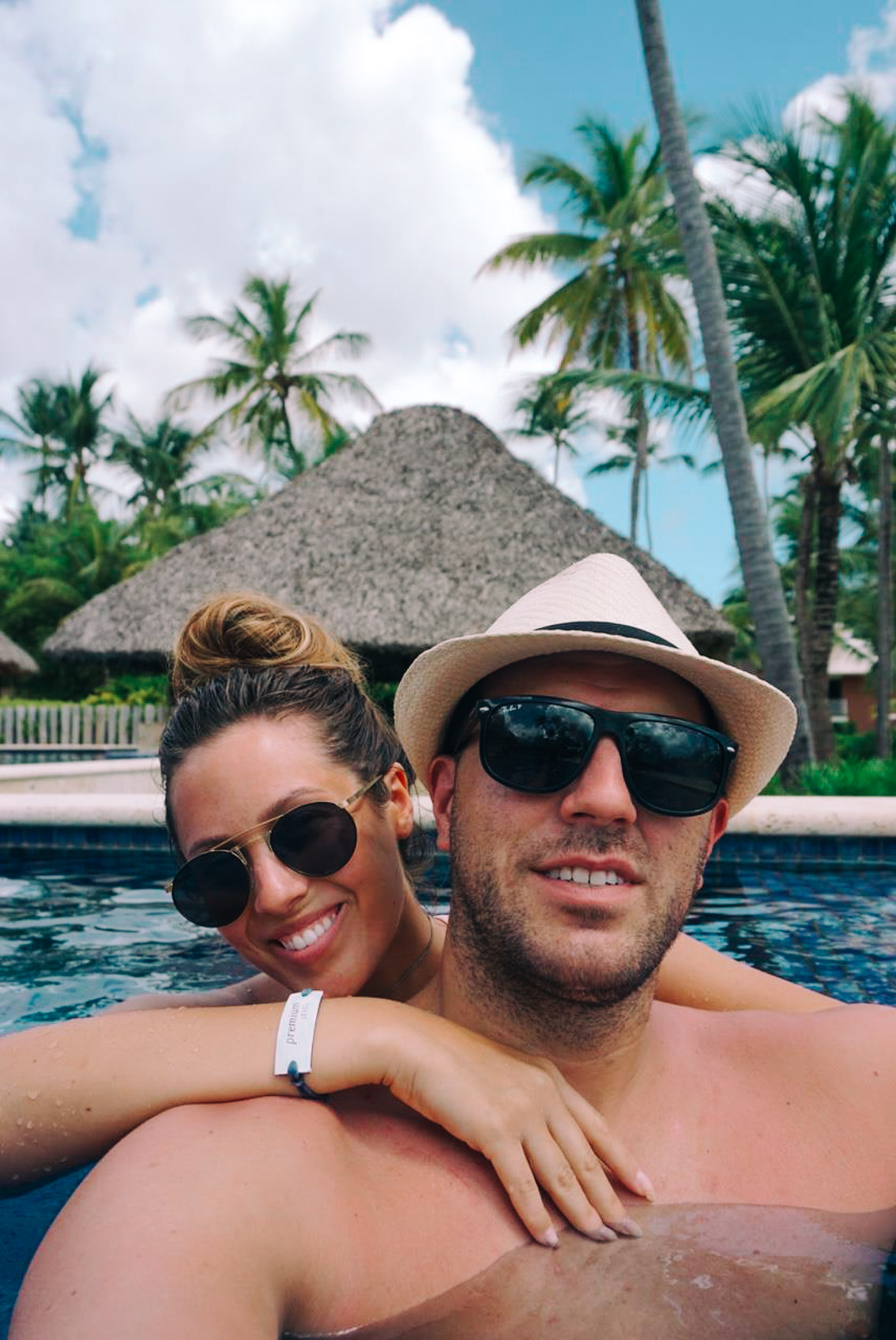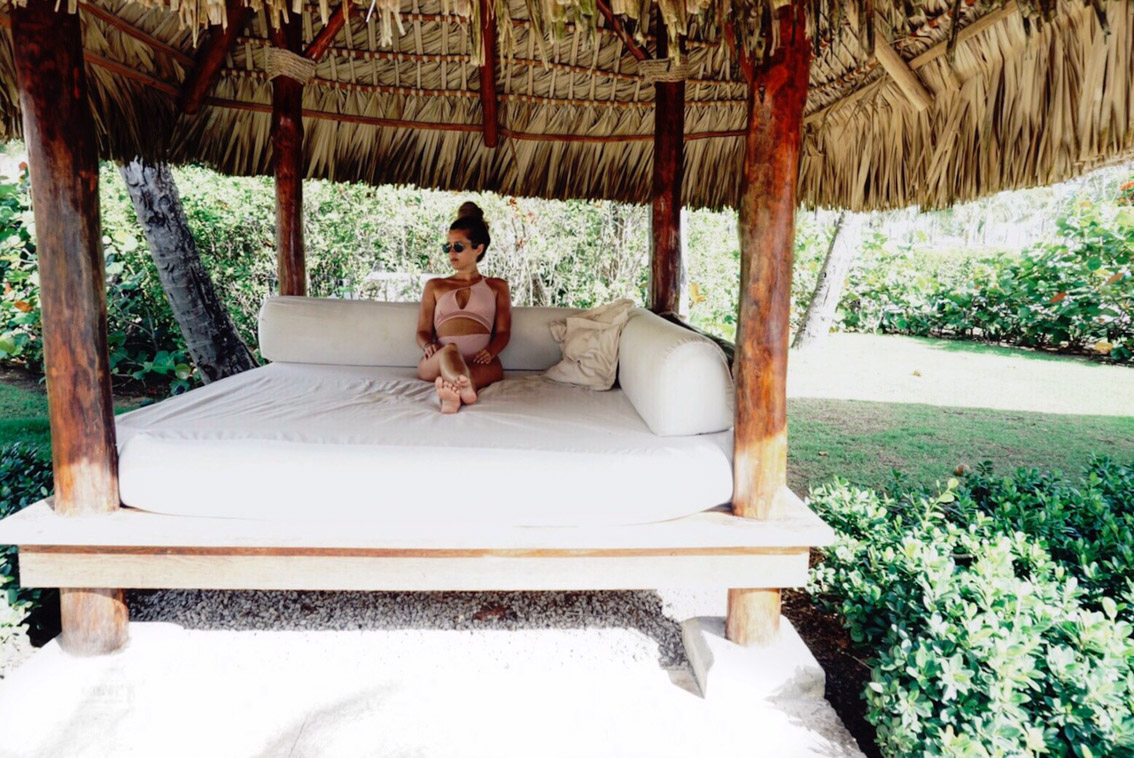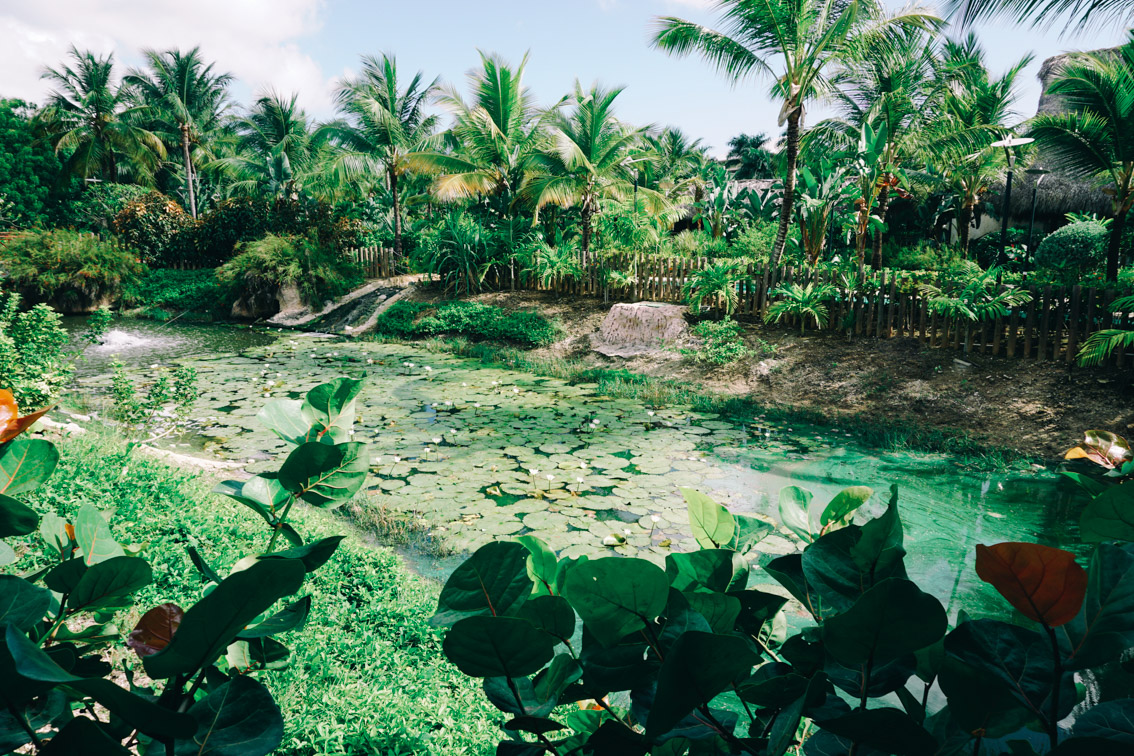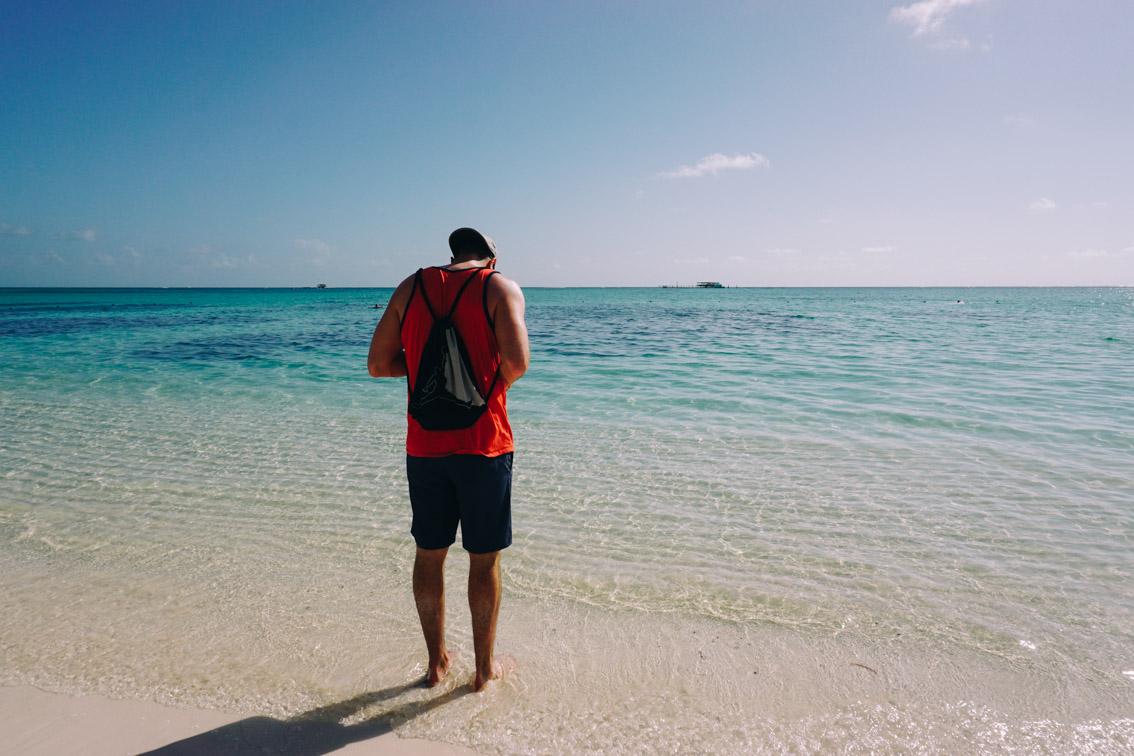 Hey, hey, hellooooo.
I'm FINALLY getting around to recapping my trip to Punta Cana with Josh! The resort that we stayed at, The Barcelo Bavaro Grand Resort, was nothing short of FABULOUS. I can't believe it's over.
*Cue: real tears*
The grounds at The Barcelo Bavaro were so lush and beautiful (much "greener" than resorts in Mexico in my opinion). The Barcelo Bavaro Beach was so blue, clear, and calm. This particular resort was pretty big but most of the nightlife, restaurants, and events were centrally located near the main lobby so that made it feel a bit smaller. We only used the shuttle once during our stay because everything was fairly walk-able. We were sweaty, buzzed, and tired that day…lol.  The adults only area was only a quick 5 minute walk from us which had a separate buffet, different pool bars, and there were no kiddos running around. Be sure to hit up La Piña in the adults area for a frozen cocktail served in real pineapples or coconuts. Naturally, I had to get my hands on one.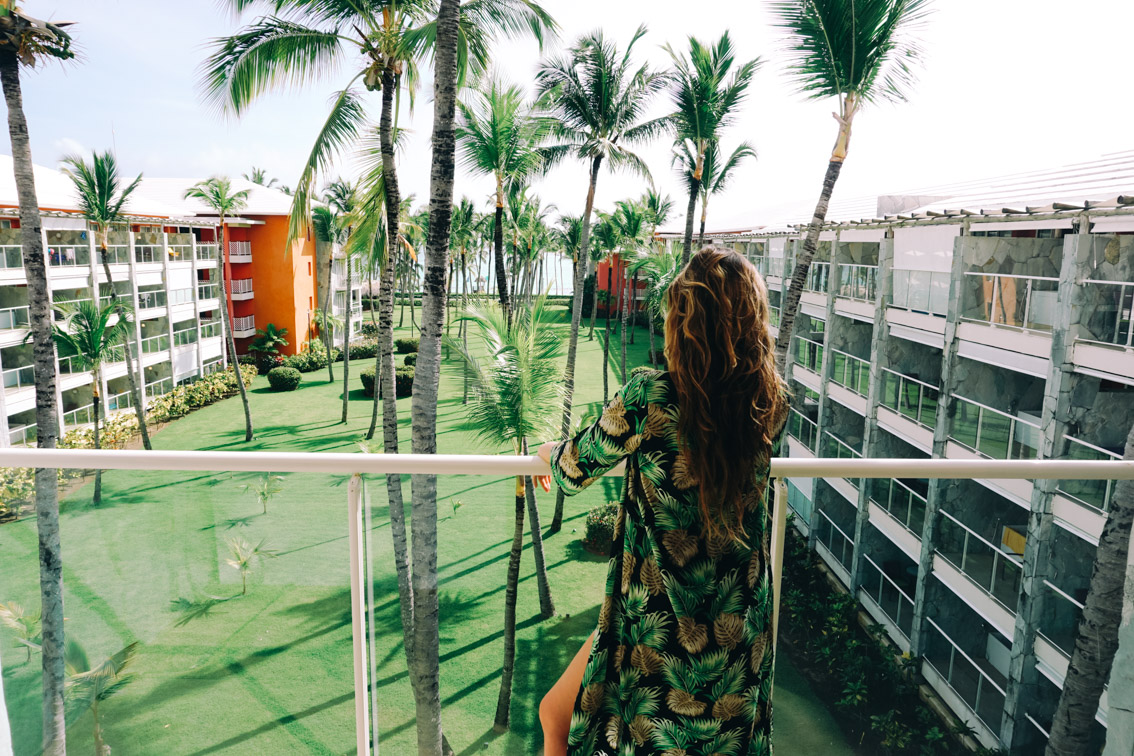 [ shop: palm leaf kimono | similar & on sale here ]
So I'm just going to dive right in and highlight some things we did during our stay and what we loved about The Barcelo Bavaro! …which was just about everything!
Disclosure: While I paid for this travel, many of the services provided were complimentary. Thank you for supporting the sponsors that support Balance & Chaos!
THE U-SPA
We had access to the gorgeous spa for 45 minutes every day during our week long stay. The spa had it's own private outdoor infinity pool with massage jets. The indoor area was super cool. It had 2 saunas (wet and dry), cold and hot tubs, and 4 different "showers". For example there was a "Scottish Shower" and "Turkish Shower" — each which had it's own automated system that alternated hot and cold water sprays.  I need to research this because I found it super interesting! Josh and I had no clue what these showers were but we each jumped into separate ones and of course I got sprayed right in the face with cold water. Awesome!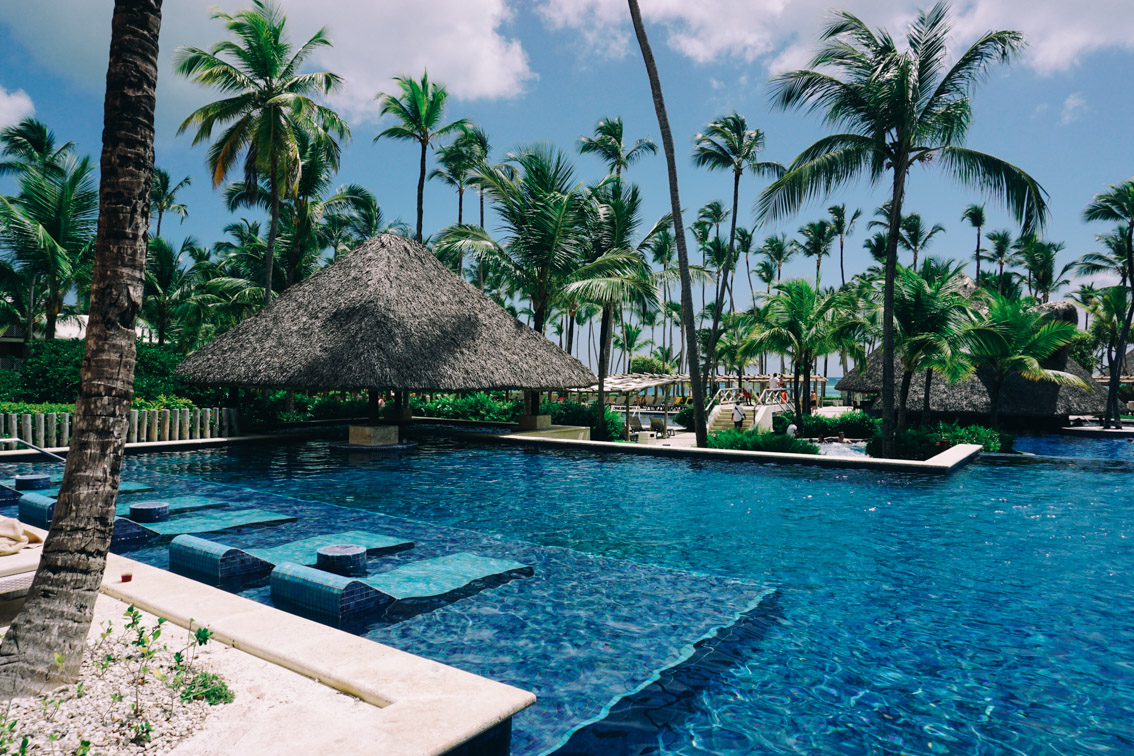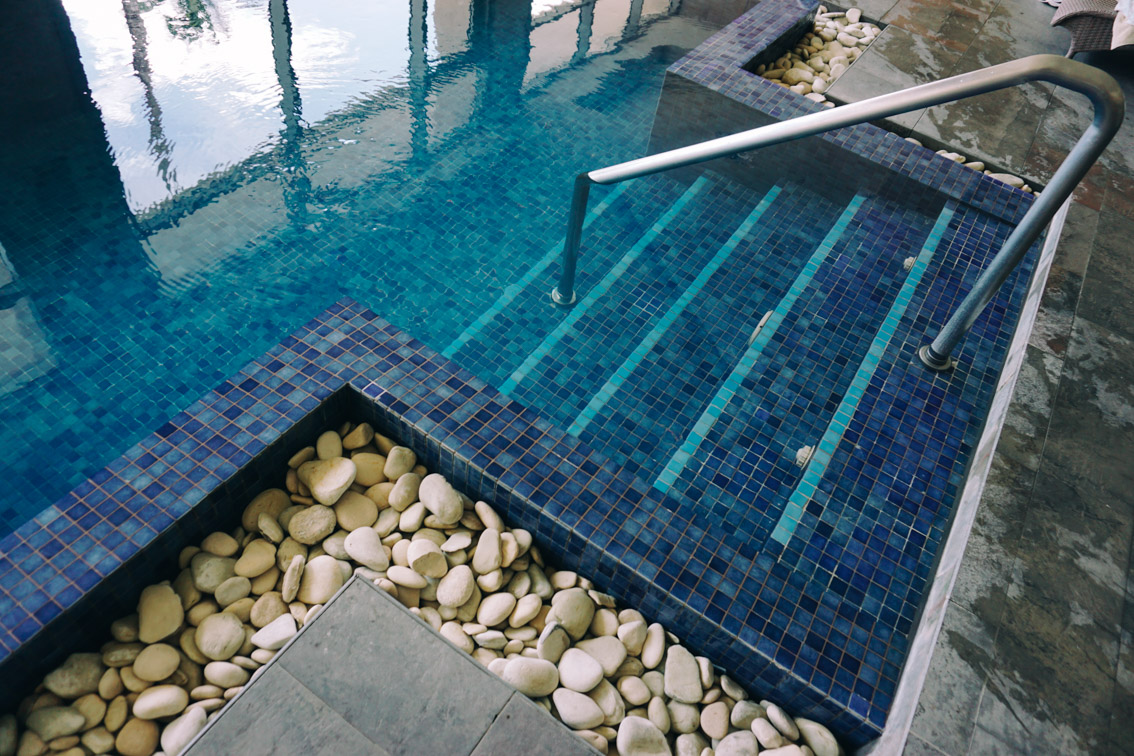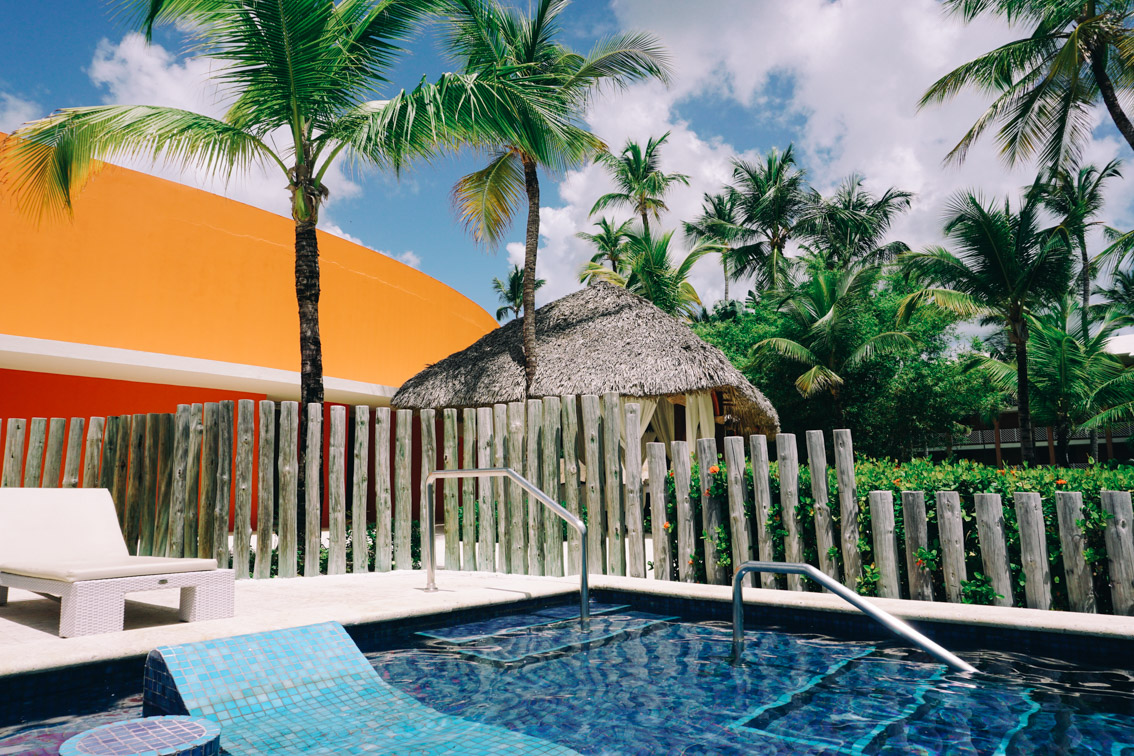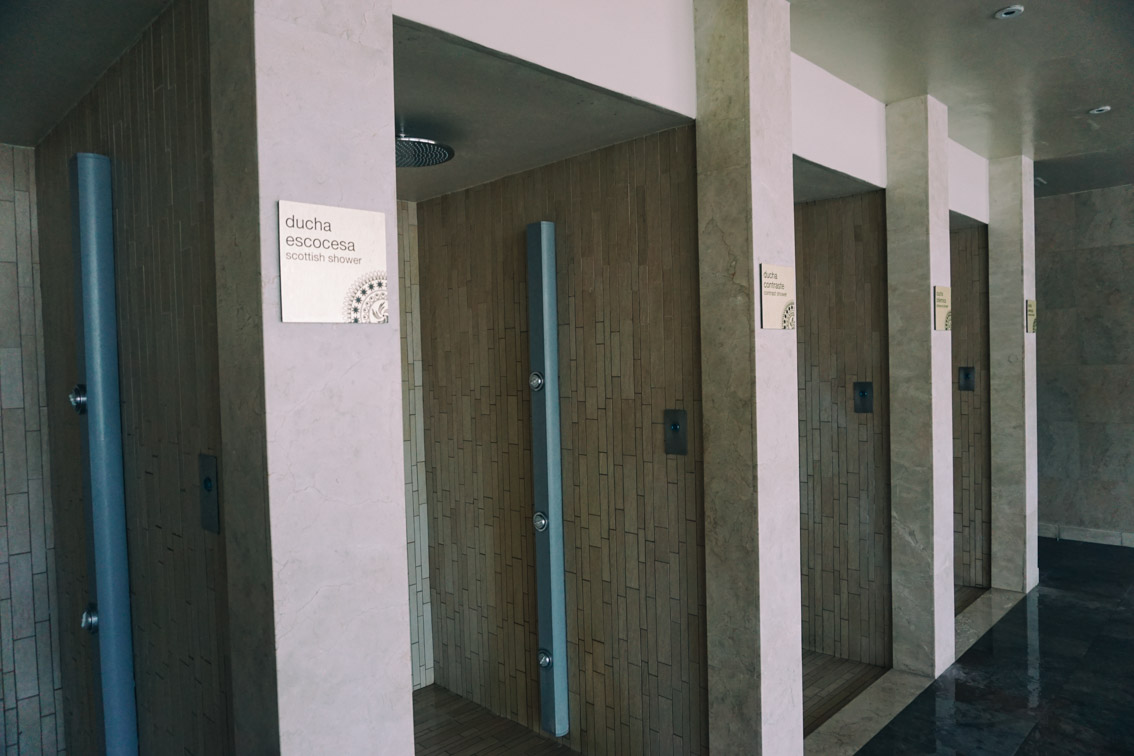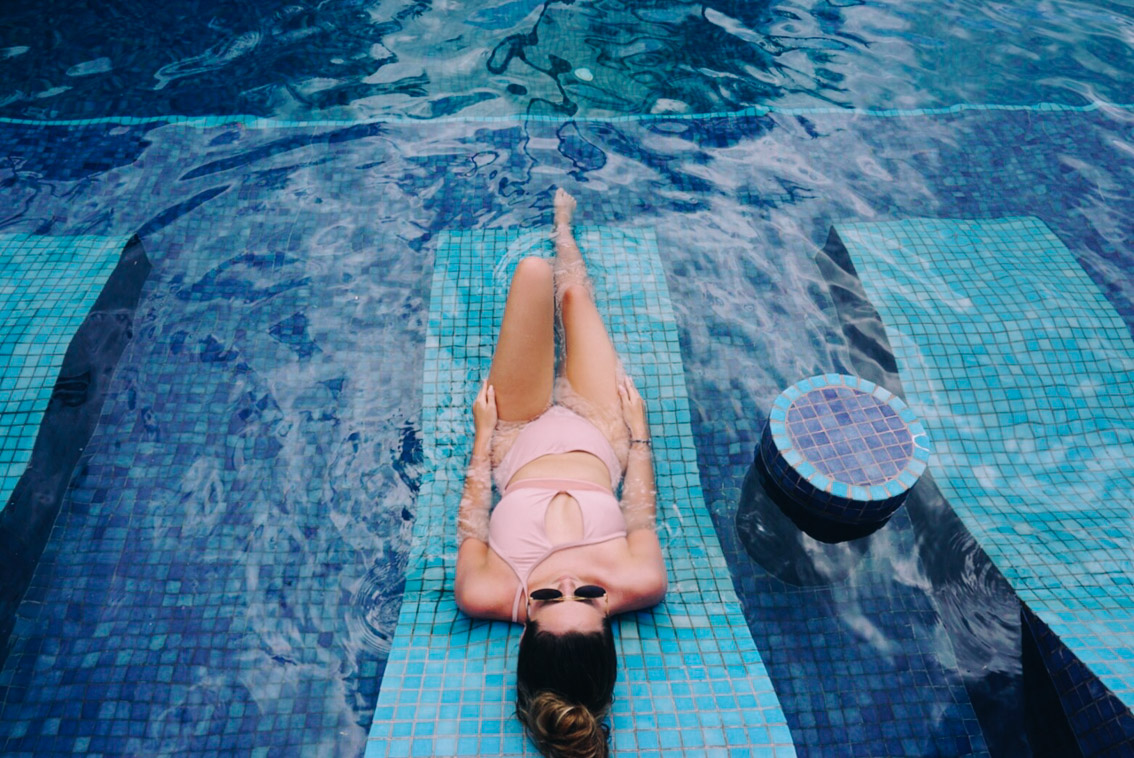 [ shop: one piece off the shoulder bathing suit – ON SALE, GUYS! ]
COUPLES MASSAGE
We were lucky enough to experience a morning beach massage on the beach. The little hut that they led us to for the massage was quiet, cool, and breezy. I'm getting chills thinking about the sound of the seashell curtain during the massage! There is literally nothing better than getting up after a massage and feeling like you just DIED. And when I say "died" I mean that in a the best way possible. Our massage was followed by a bottle of chilled champagne so you can imagine we were feeling reallyyyyy good by 10:00am!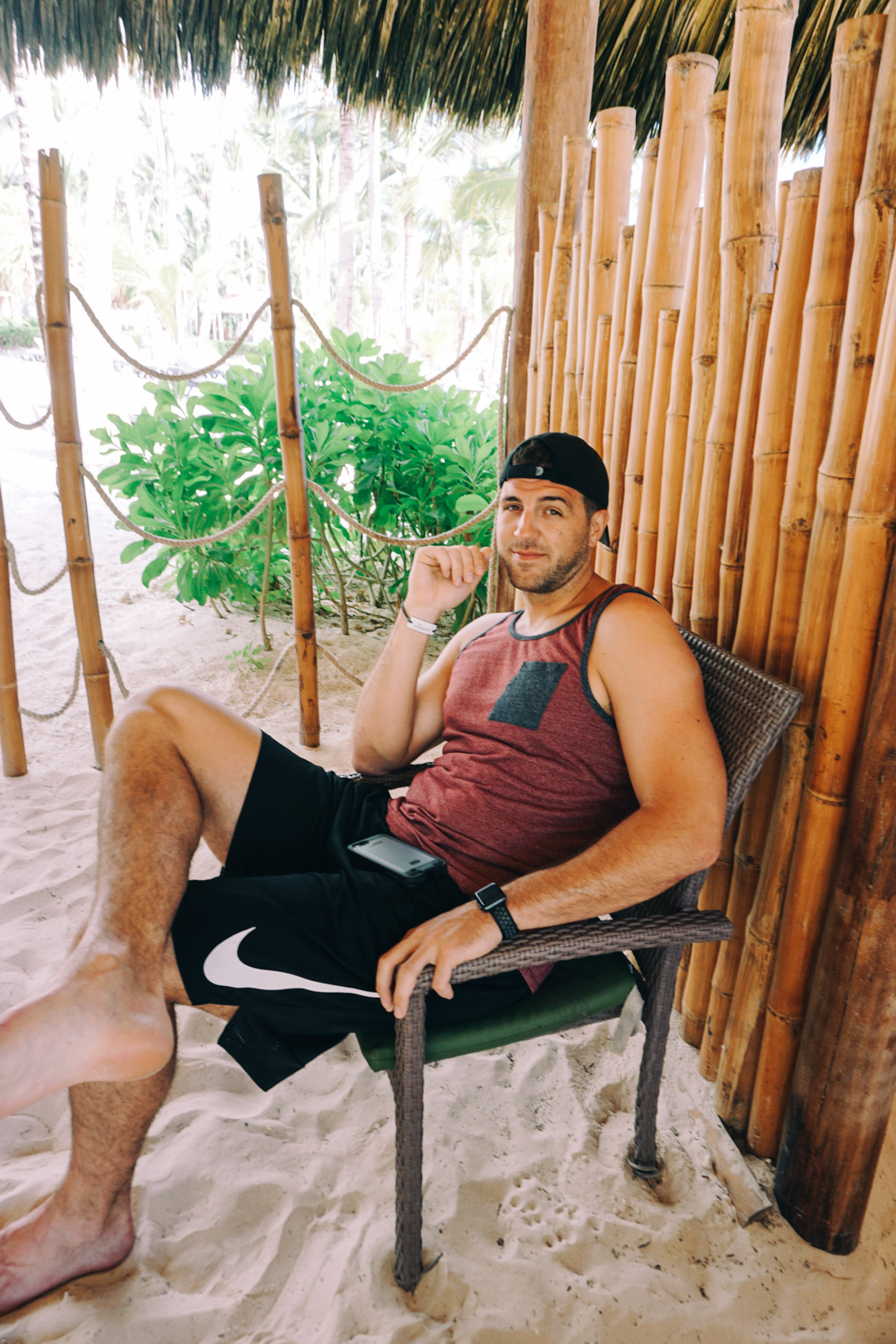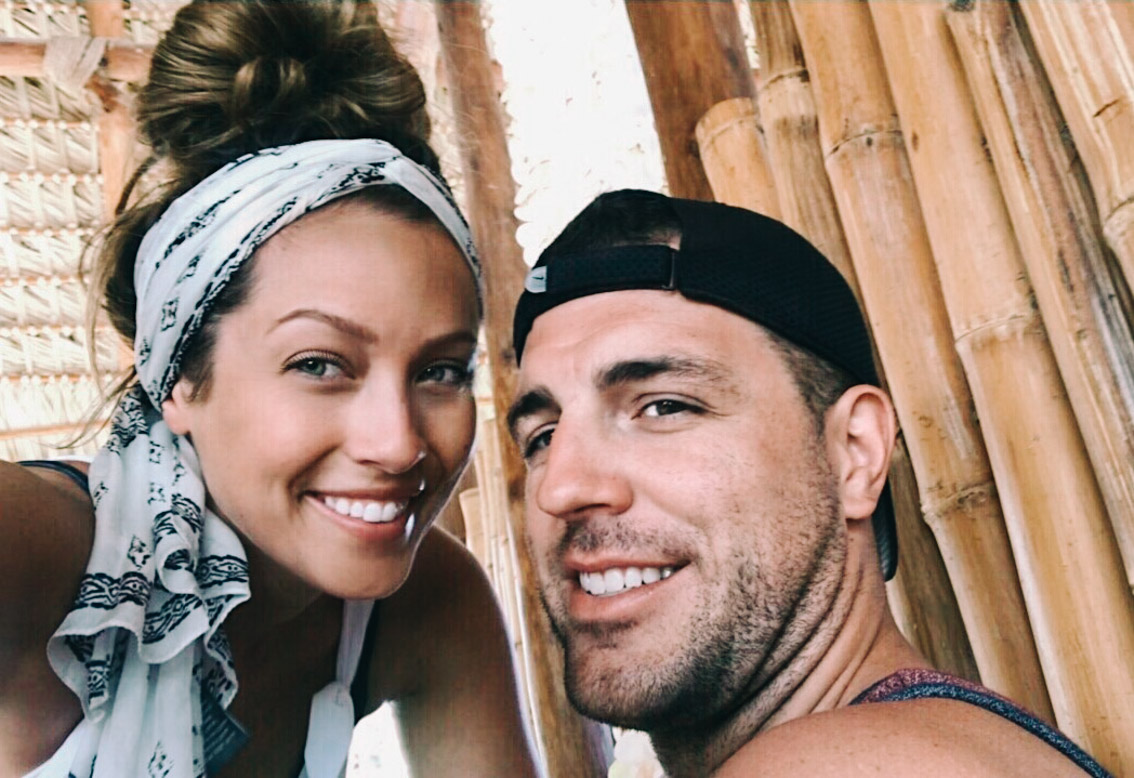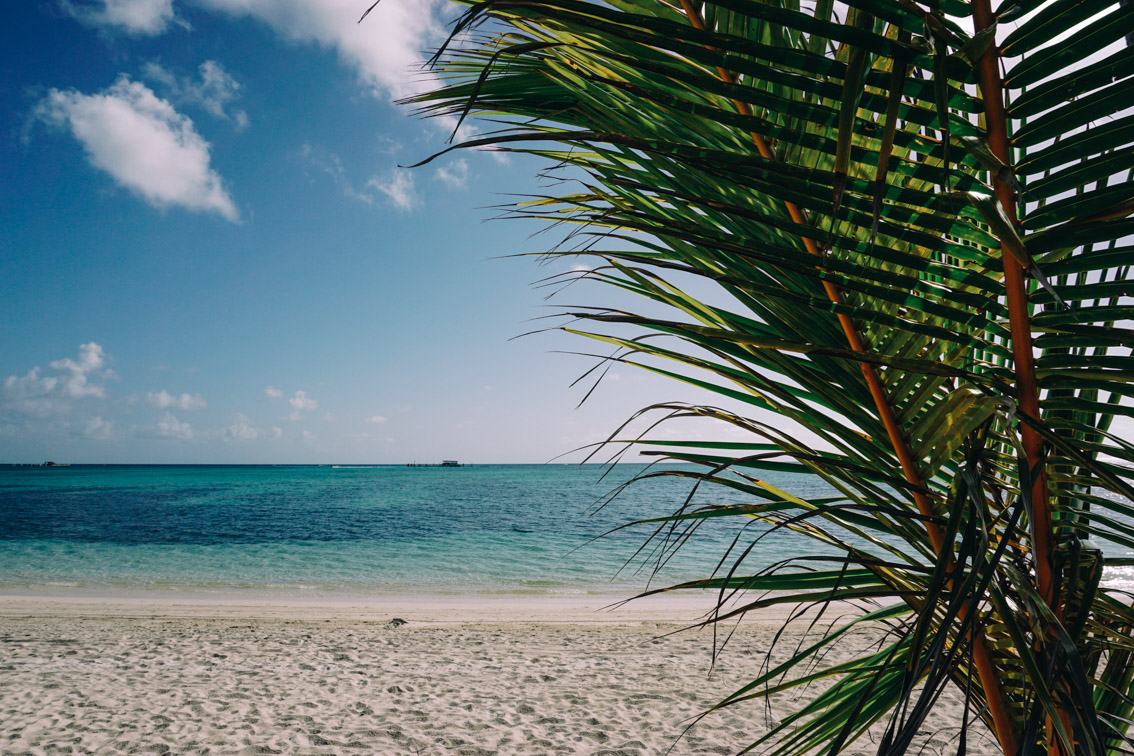 EXCURSIONS
We only did 1 excursion while we were on the trip. There was a ton to do at the resort so I don't like to speed up my vacation with too many off-resort ventures. We picked Scape Park, where you can basically customize your excursion once you get there. Of all the activities, we chose to zip-line and check out Hoyo Azul. Okay, if you know me, you know I am not "A ZIPLINER". But shout out to Josh for forcing me out of my comfort zone and allowing me to have near death experience memories! Just like last year when I rode on the back of his jet-ski in the ocean! Alright, I'm just kidding! It was definitely safe and we had an awesome time zip-lining. I can't believe the one line was 1/2 a mile! I totally recommend this excursion if you're in Punta Cana.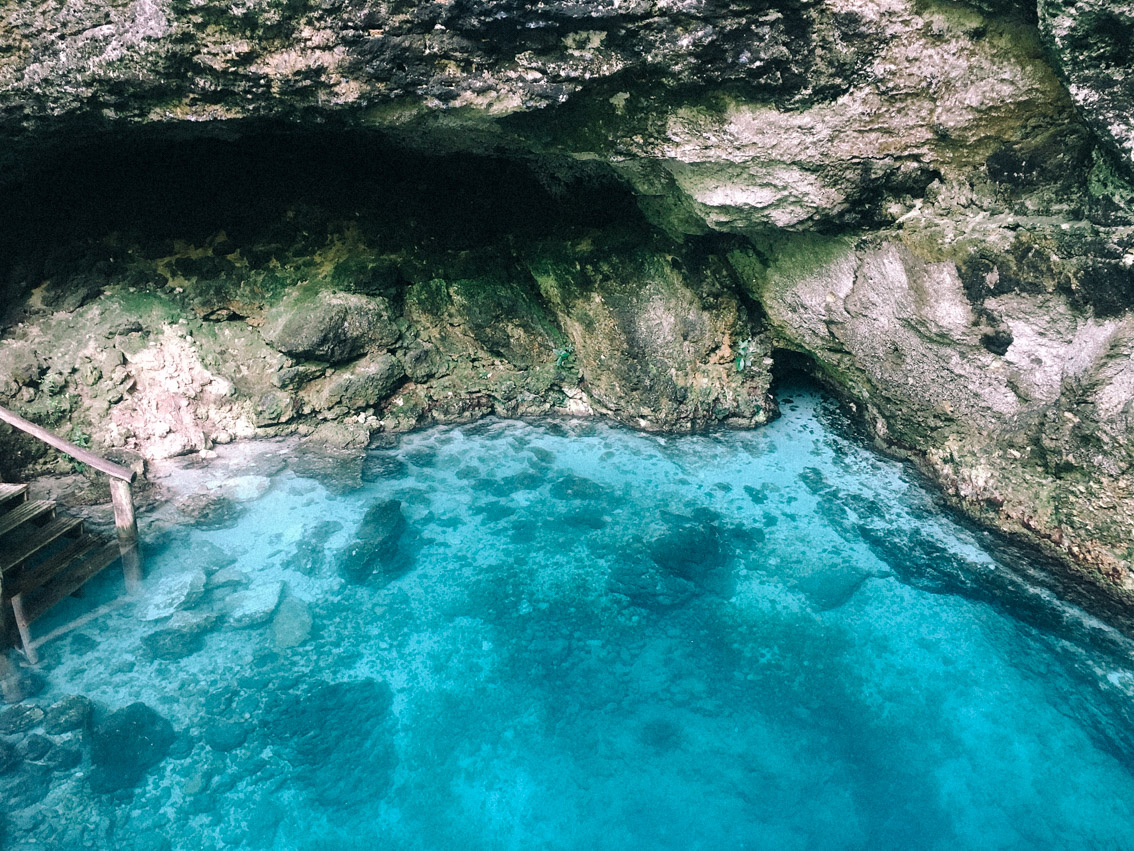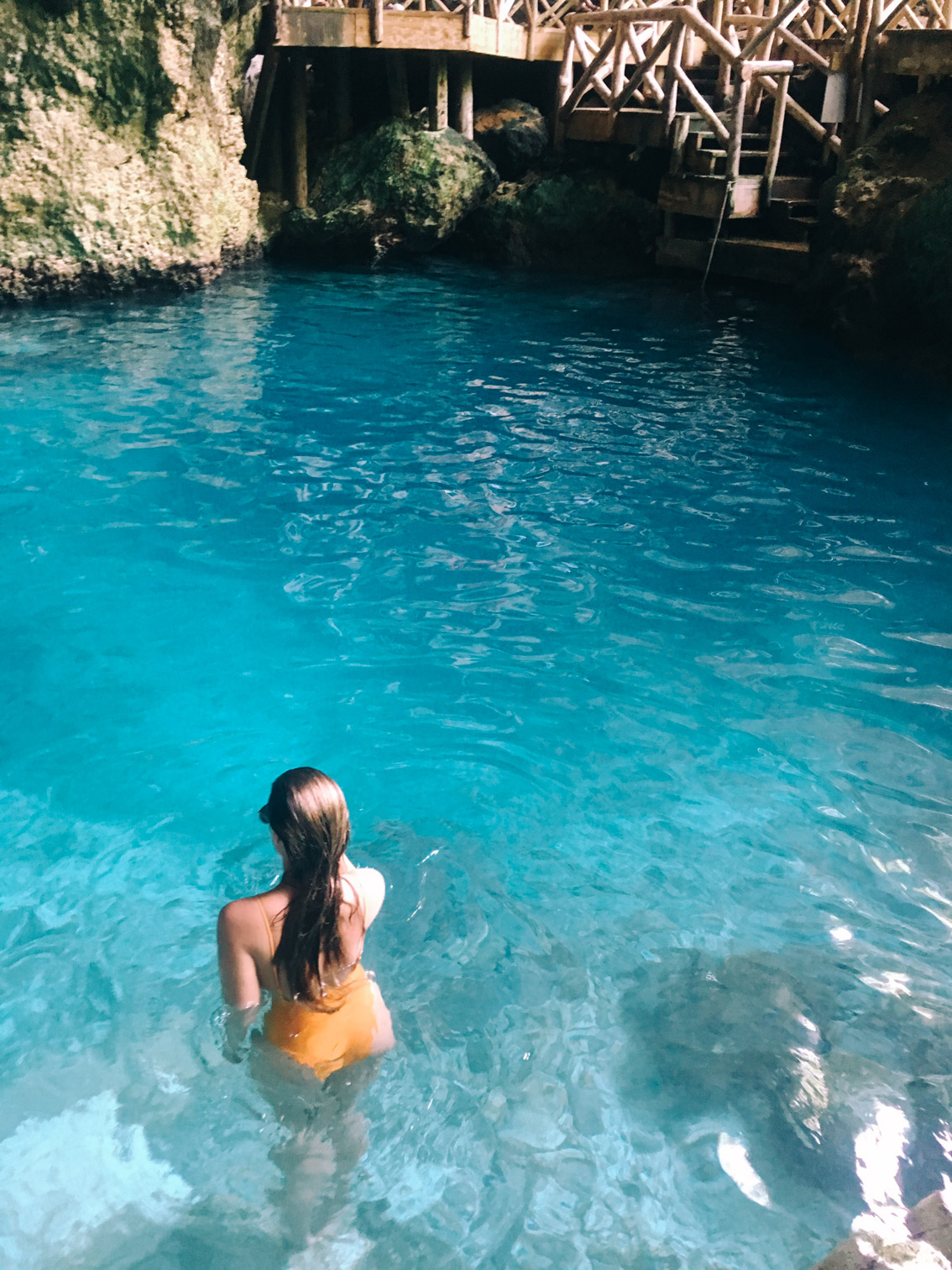 [ shop: one piece orange swimsuit | sold out but similar here and here ]
EATS
Let me just say that I am still dreaming of the cappuccinos that they served there! You could get them anywhere but the main lobby bar made them the best with a little cinnamon sugar garnish on top of the froth.
As far as the a la carte dinners, we REALLY enjoyed Kyoto (Japanese hibachi and sushi), La Fuente (Spanish), La Dolce Vita (Italian), and La Comedie (French). You need a reservation for any of the a la carte restaurants.
The buffet is pretty much open at all hours and we preferred to eat at the one over in the adults only section. We found that this one was way more appetizing for a quick breakfast or lunch. We didn't find out until the end of the trip but there's a buffet at El Coral which is located right on the beach with great views of the ocean.
For breakfast one morning, we went to Hole 19 which sits on the golf course. You don't need reservations for this restaurant which made it easy. I don't think many people knew about Hole 19 since it's isolated from the other dining options!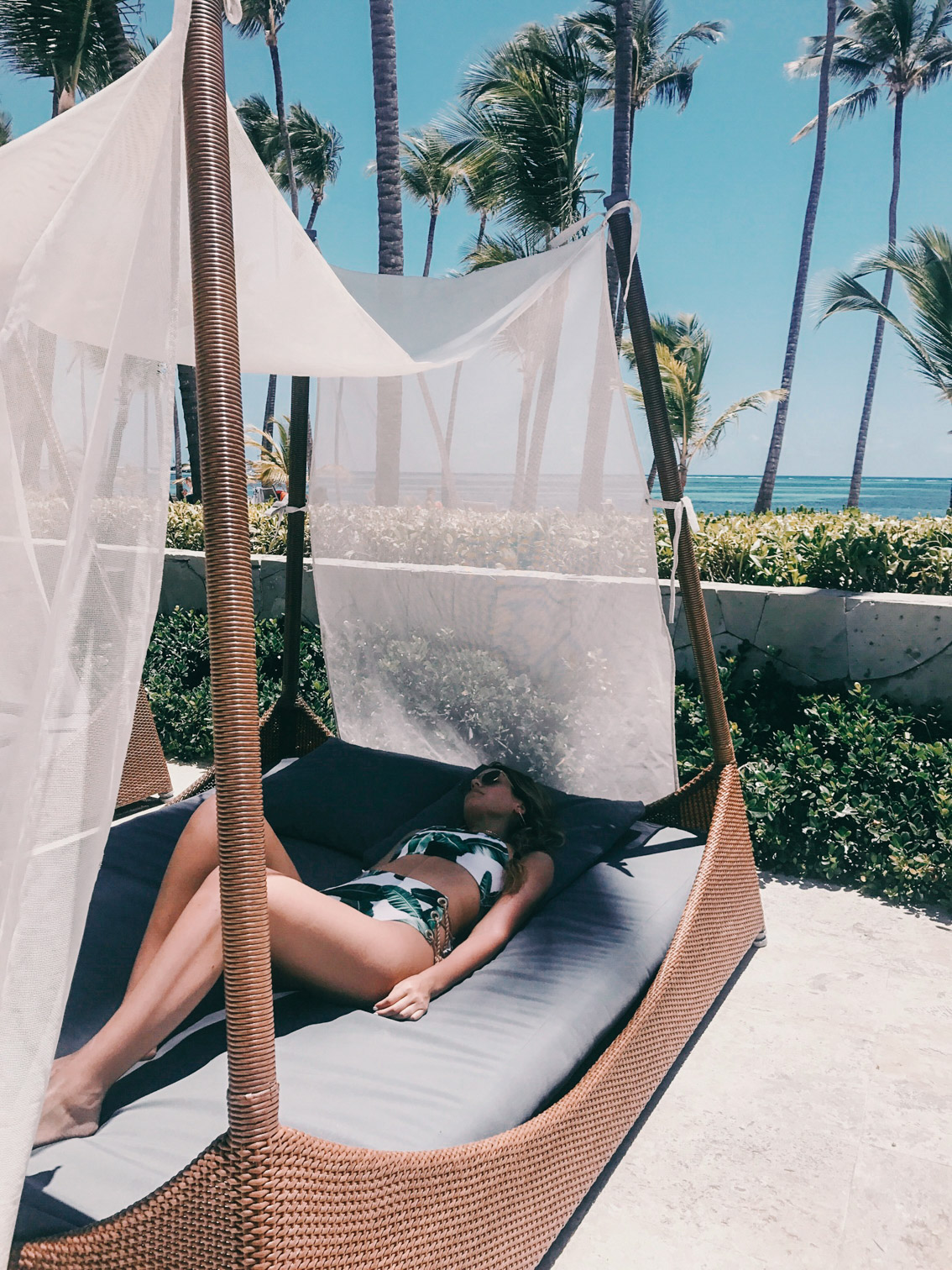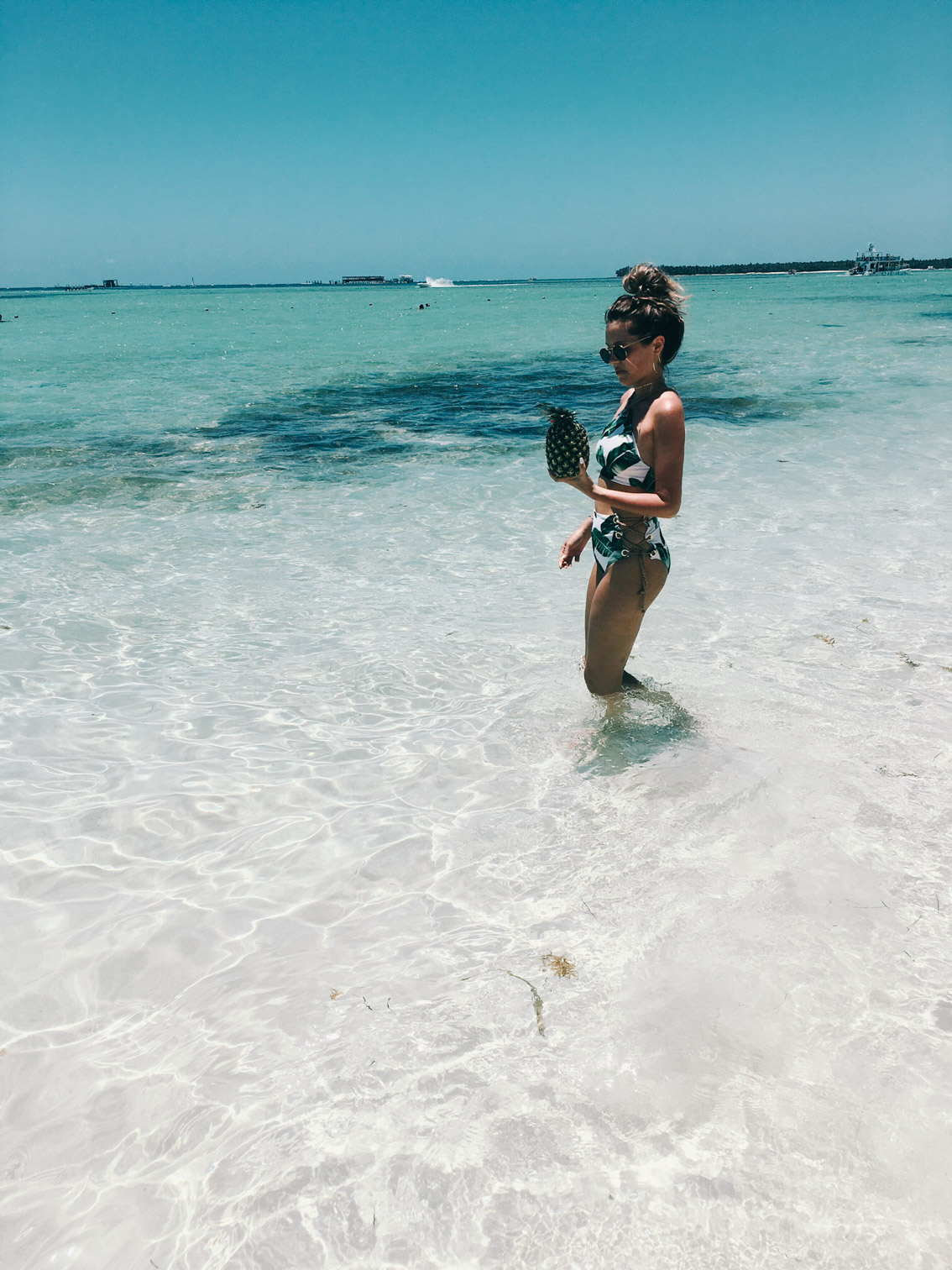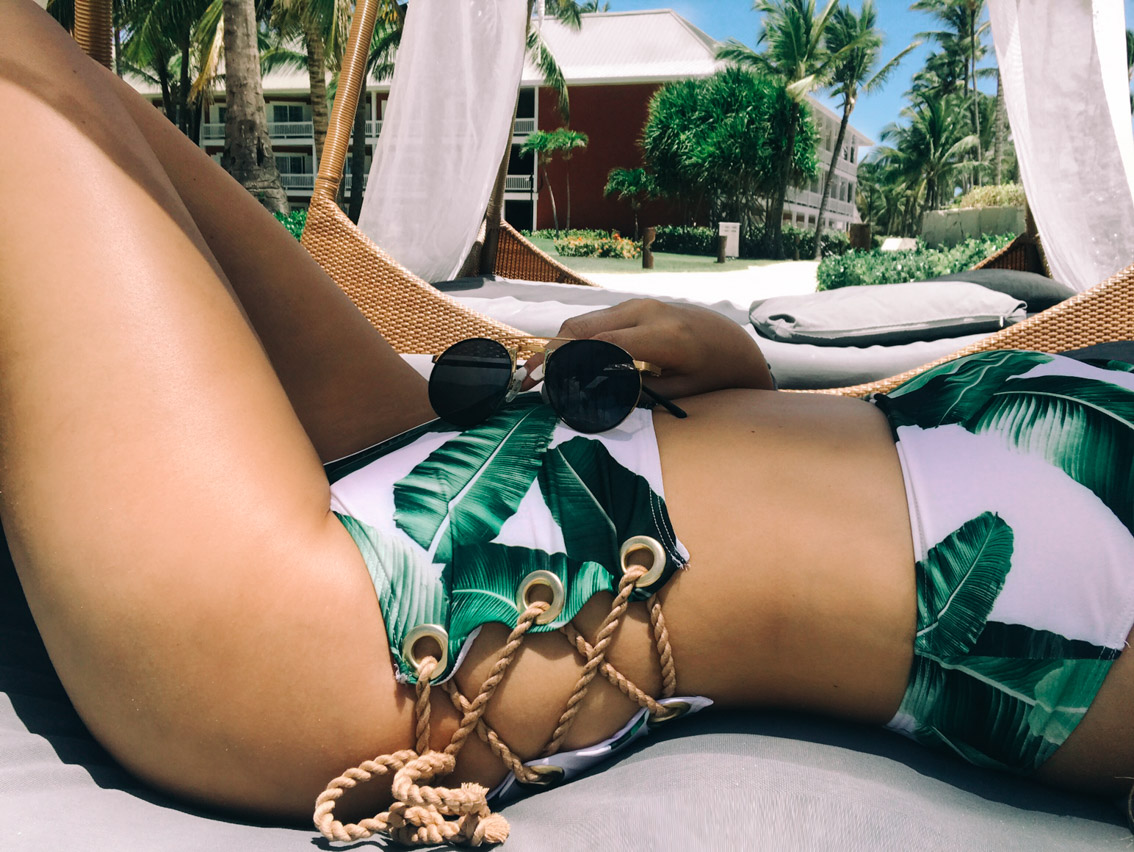 [ shop: palm print halter top | palm print bottoms | one piece option, same print ]
THINGS TO DO
The resort had so much to do that I'm sure we missed half of the activities! Each day, there was a board that listed what was going at what time. There's no way we could have done everything that was offered but it was nice to have so many options
Of course, there were nightly shows in the big, open-aired theater. The entertainment was actually impressive. Many of the resorts that I've been to have shows but they are super cheesy and plain old bad! But not at The Barcelo Bavaro. We loved the Michael Jackson performance and the circus.
The disco opened at 11:00pm every night but we were usually ready for sleep at this hour. I know, we are lame. The mixture of sun and mojitos really got to us, ya know? There was also a casino, sports bar, golf course, mini golf course, bowling alley, and water park on the resort!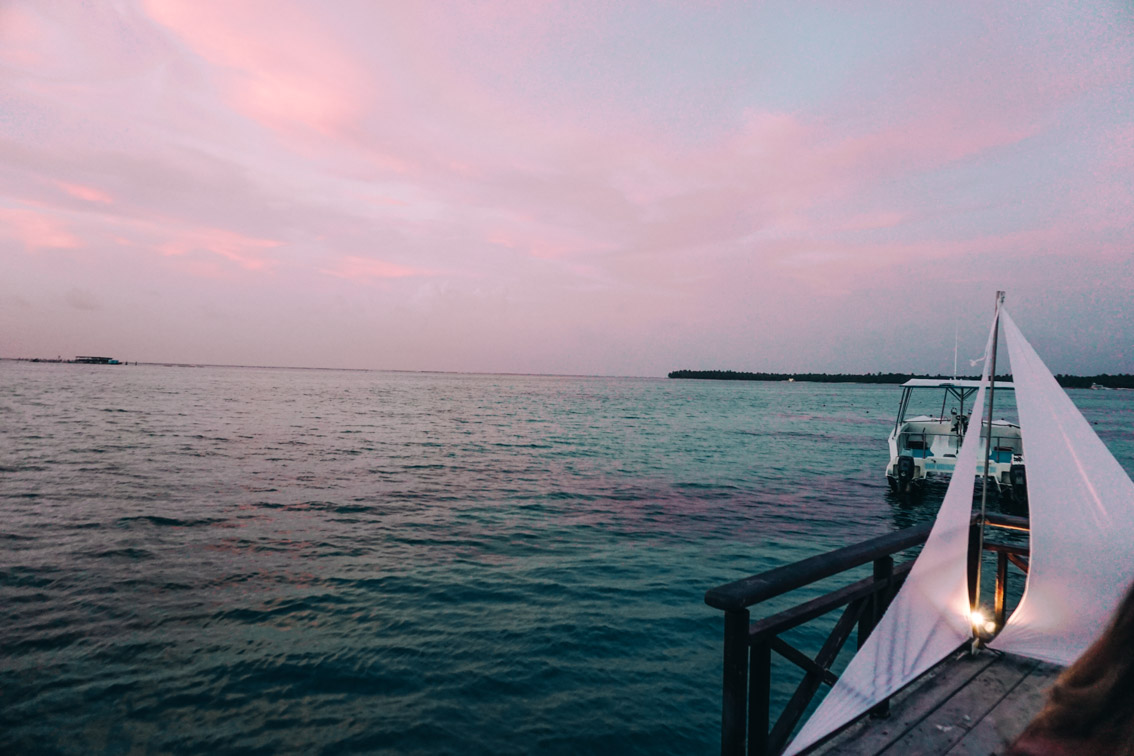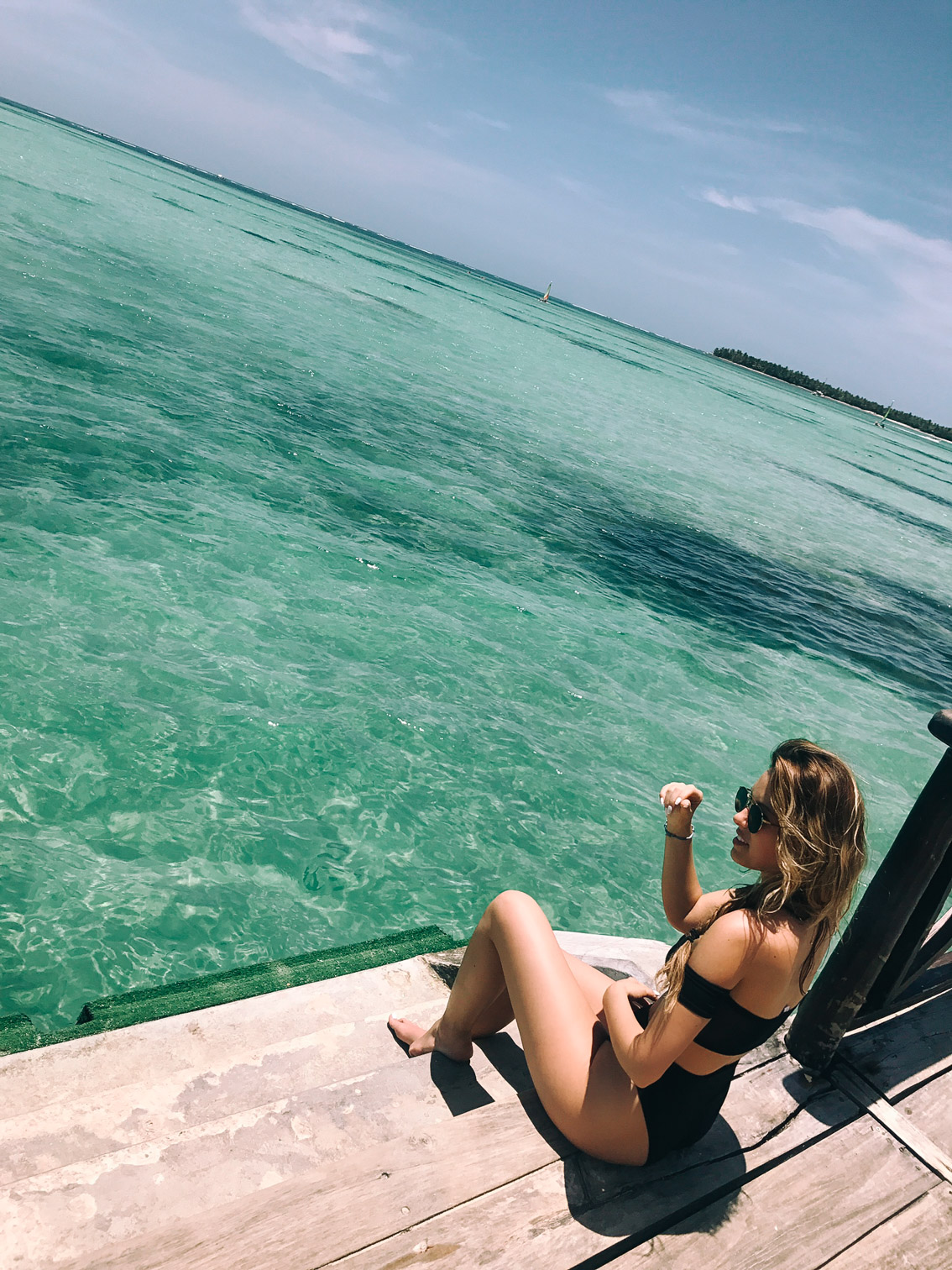 [ shop: off the shoulder bikini top or similar, cheaper one here | high cut bottoms ]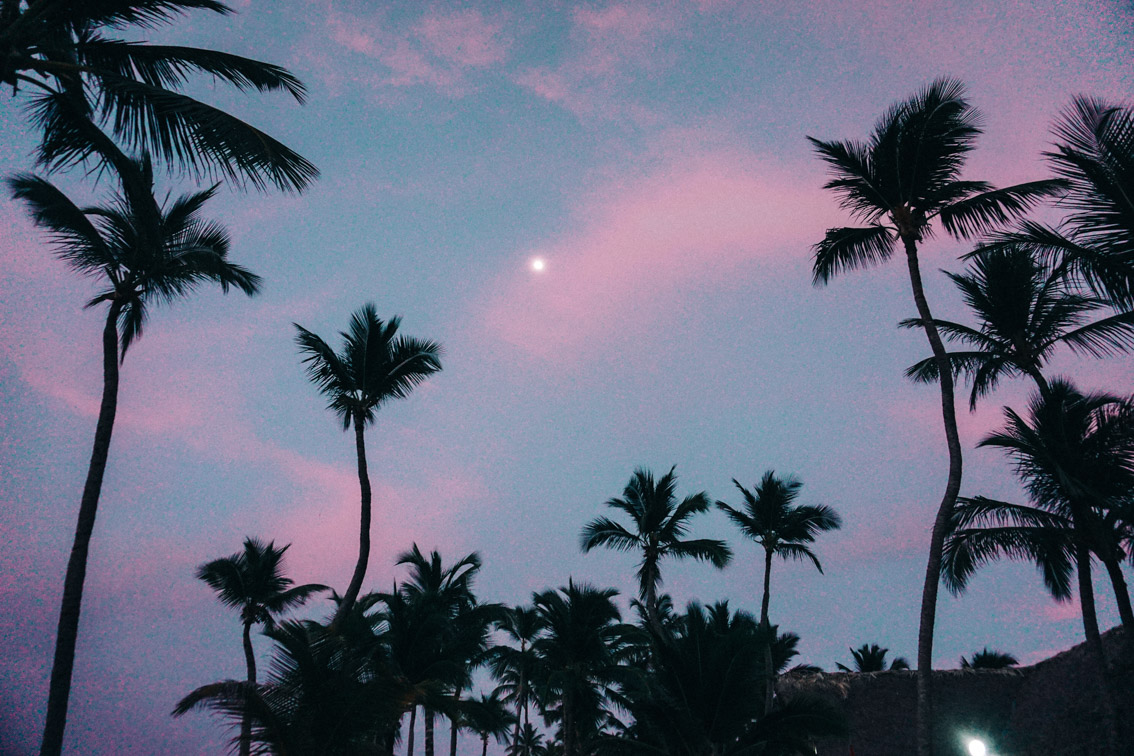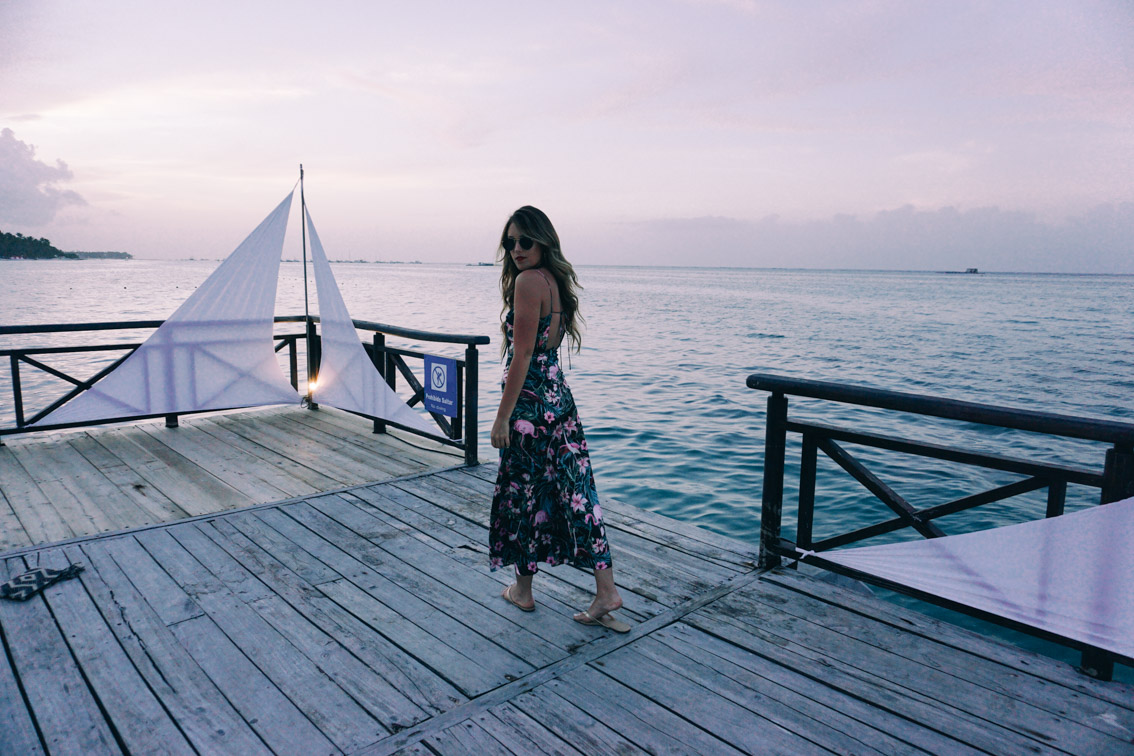 [ shop: tropical satin jumpsuit with lace-up front ]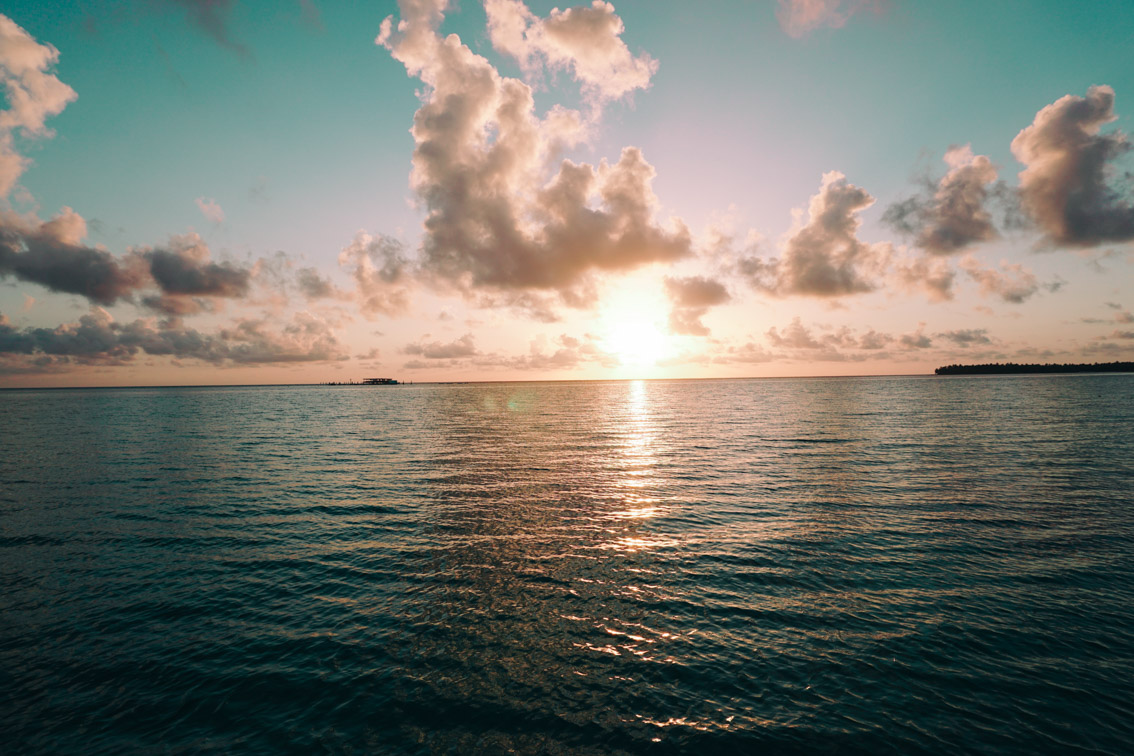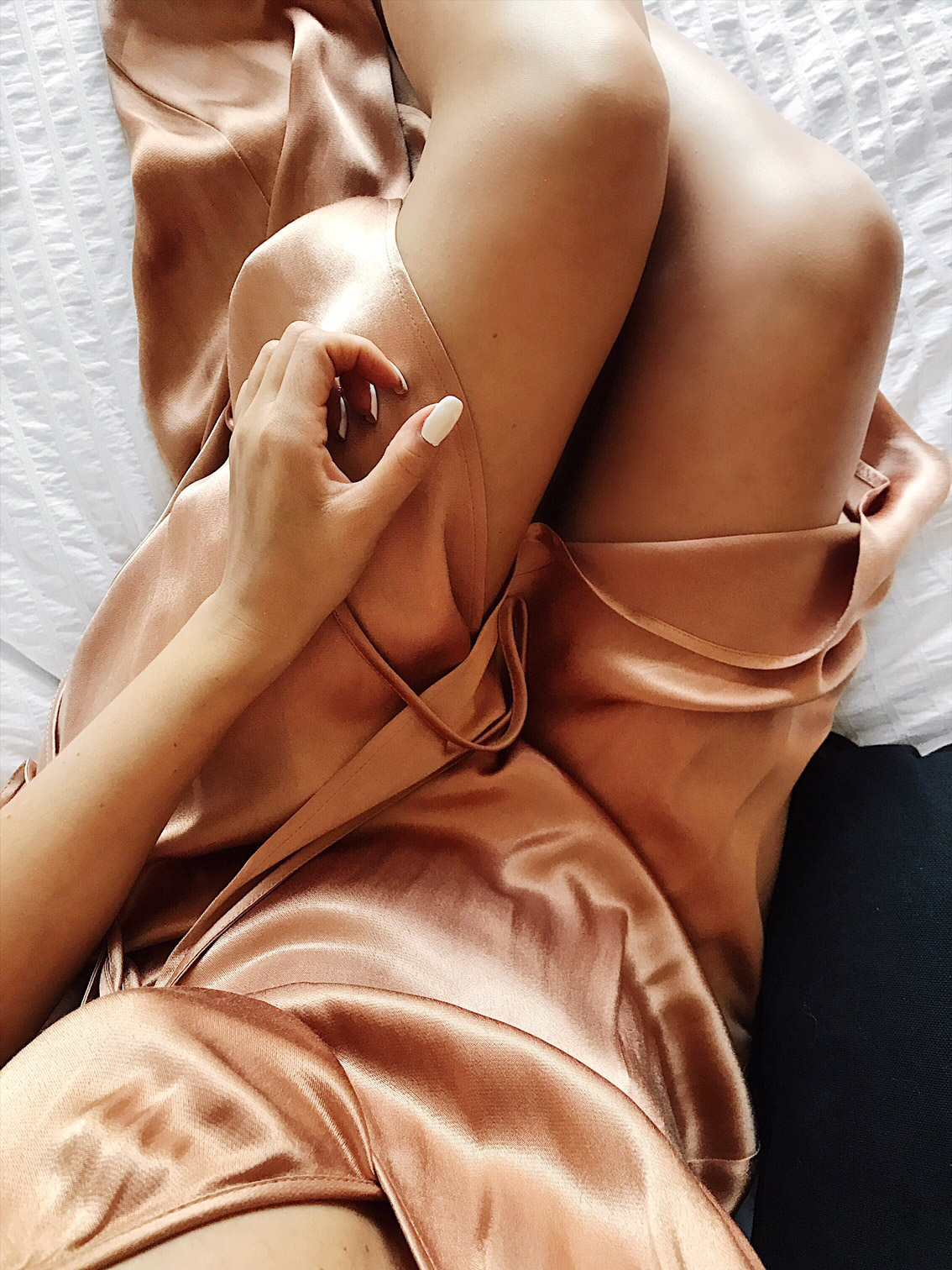 [ shop: rose gold satin dress ]
Overall, we LOVED The Barcelo Bavaro Grand Resort and would recommend it to anyone. My mom is a travel agent and would loveeeee to help you book your next trip so be sure to contact her at [email protected] (her name is Kathi and you can tell her you read my blog post!) Or you can always, at anytime, shoot me an email at [email protected] if you have any questions or comments. I love hearing from you guys!
Follow the resort on Instagram here (they are always uploading dreamyyyy IG stories)
Check out their website here.