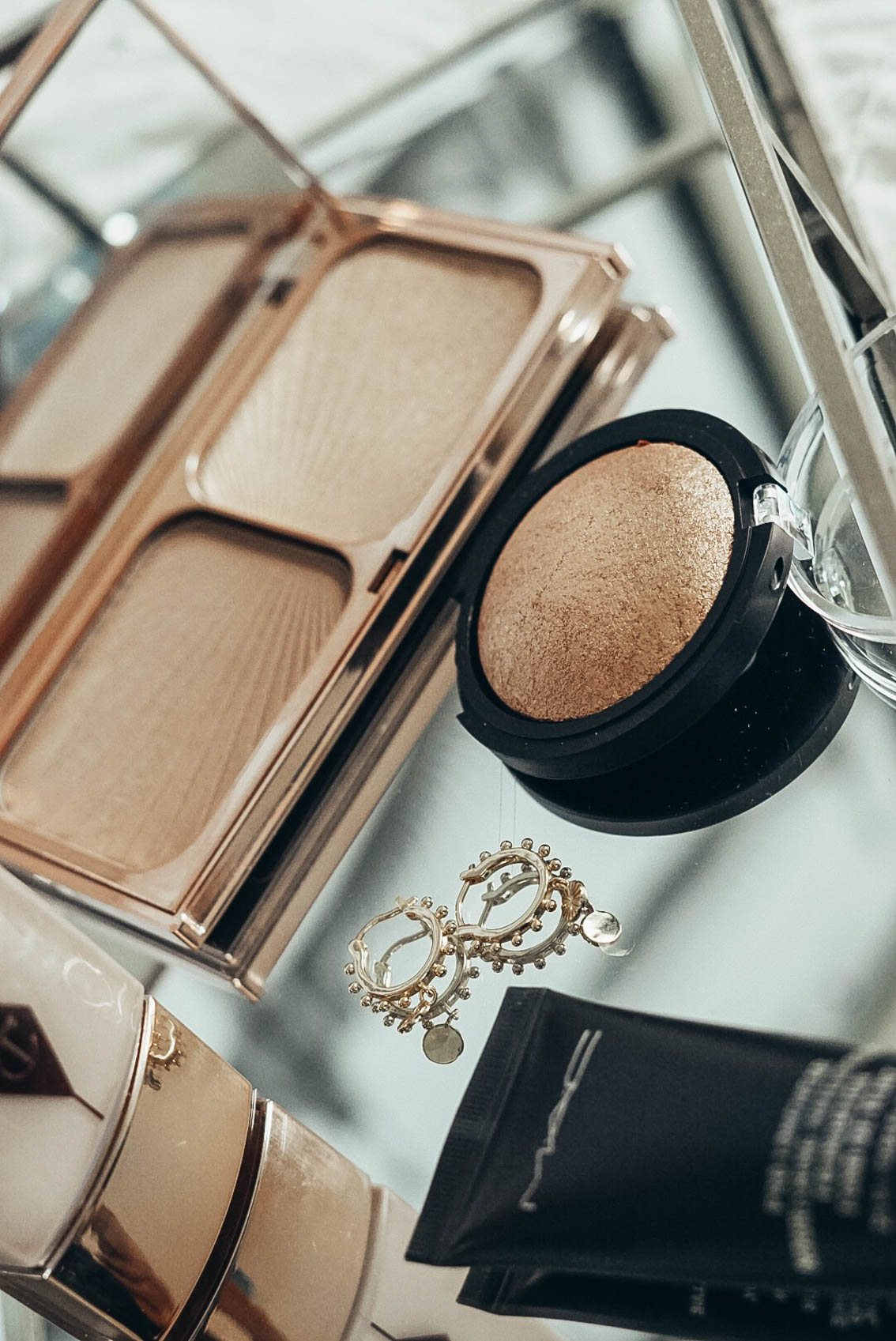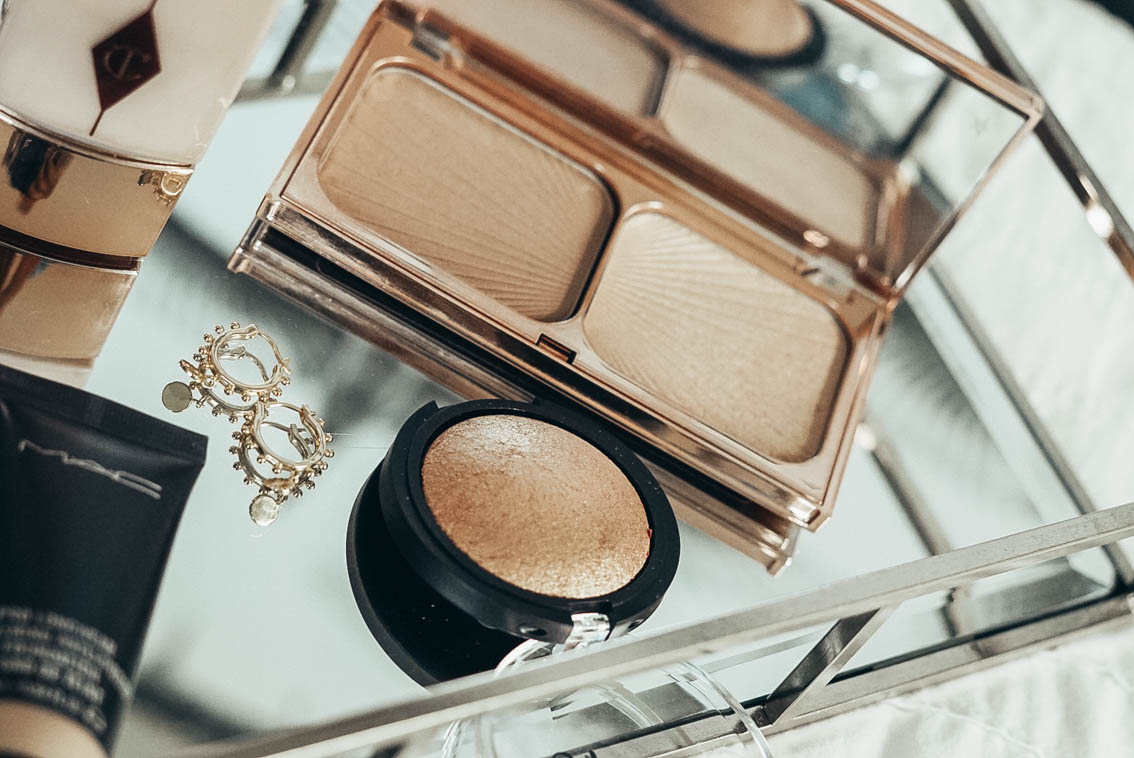 It's been a little while since I've put up a beauty-related post so here we are. I don't like to wear a super heavy face of makeup on a day to day basis and the quicker the better in my opinion. And to be honest, I usually only do my makeup at all if I have plans, feel like looking put together for errands, or am going to work. Otherwise I like to let my skin breath by keeping my face naked with just rosehip oil. More on rosehip oil here (Eve Hansen changed their packaging since writing that post but this is the exact product that I've used since day 1).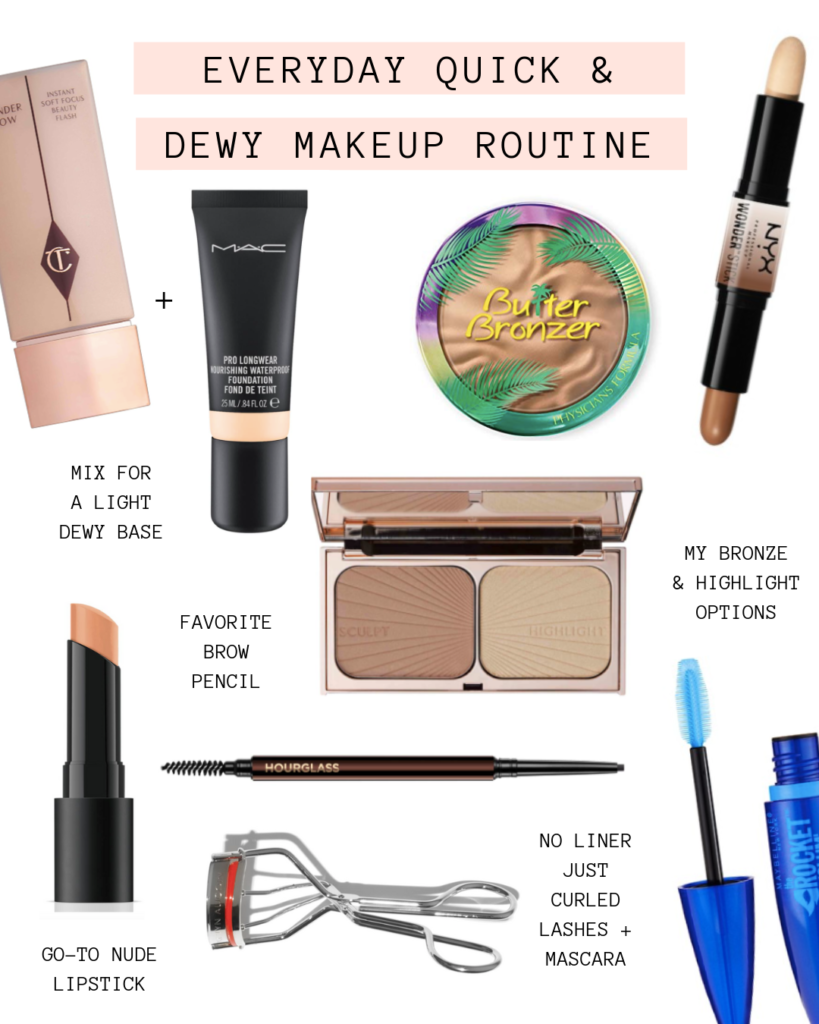 Anyway – these are the exact products that I use for my everyday makeup look. All in all, it takes me about 5 minutes to do this from start to finish!
+ Step 1: I forgot to include it in the graphic but I use this concealer in the color 'Banana' to calm down my under eye circles.
+ Step 2: Before I do my foundation, I usually swipe this $4 e.l.f. baked highlighter in 'Apricot Glow' on my eyelids. If I want some dimension or depth, I'll use a powder bronzer in my crease (see below)
+ Step 3: Then I quickly mix a drop of this MAC foundation color 'NC40' with Charlotte Tilbury's Wonder Glow primer for light dewy coverage on my face and neck. I just mix them in my palm and use my hands to apply it. In general, I use more of the Wonder Glow than the foundation.
+ Step 4: Bronze and sculpt! Depending on my mood, I'll use this two sided contour stick with a beauty sponge or blending brush, this Butter Bronzer (inexpensive, smells delicious, and is actually great!), or this splurge-worthy pressed powder highlight/bronze palette by Charlotte Tilbury.
+ Step 5: I curl my lashes with this Kevyn Aucoin one and apply mascara. I have been pleasantly surprised by this Maybelline one (didn't smudge or flake on my HOT trip to the south) but am always changing it up!
+ Step 6: Brows, duh. I have used this micro sculpting pencil in 'Warm Brunette' for years and years. If I feel like it, I'll swipe on this popular brow gel.
+ Step 7: If I don't have vaseline on my lips, I'm wearing a very neutral lip color. I love this lipstick in 'Sex Pot' which is a beigey nude color.
SHOP MY MAKEUP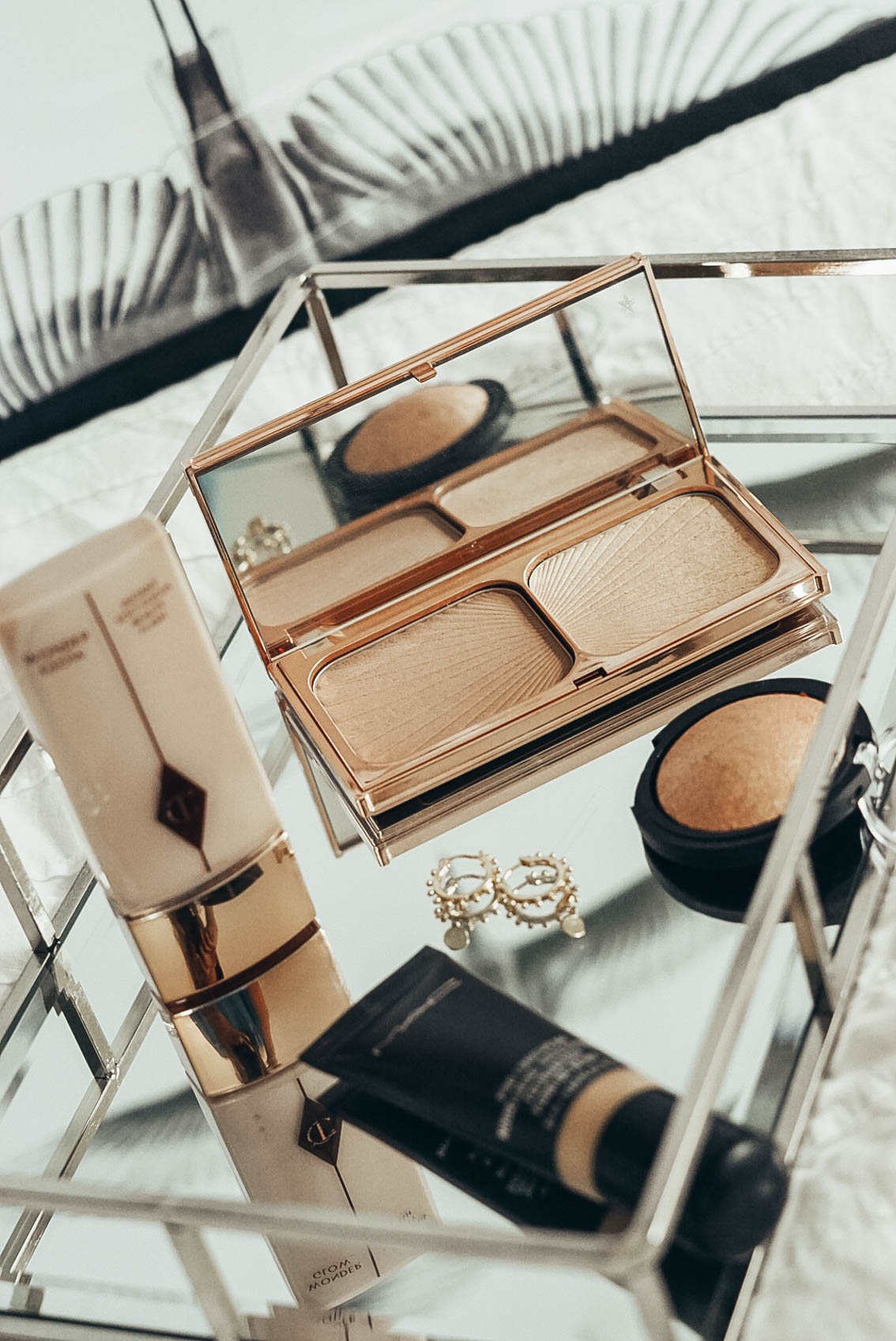 SIMILAR POSTS: