A portion of this post is in partnership with Hotel Bella Grace. All opinions remain my own.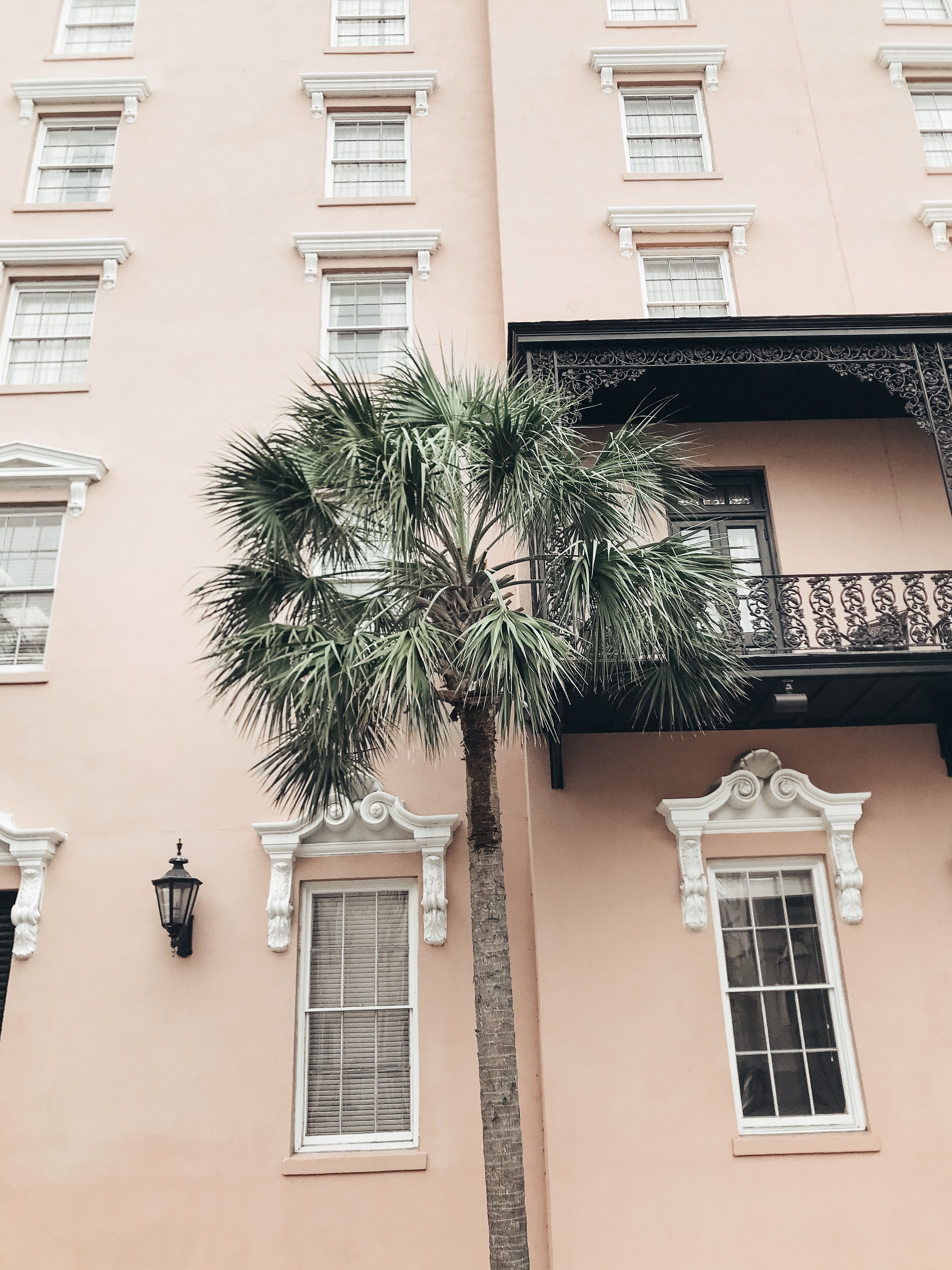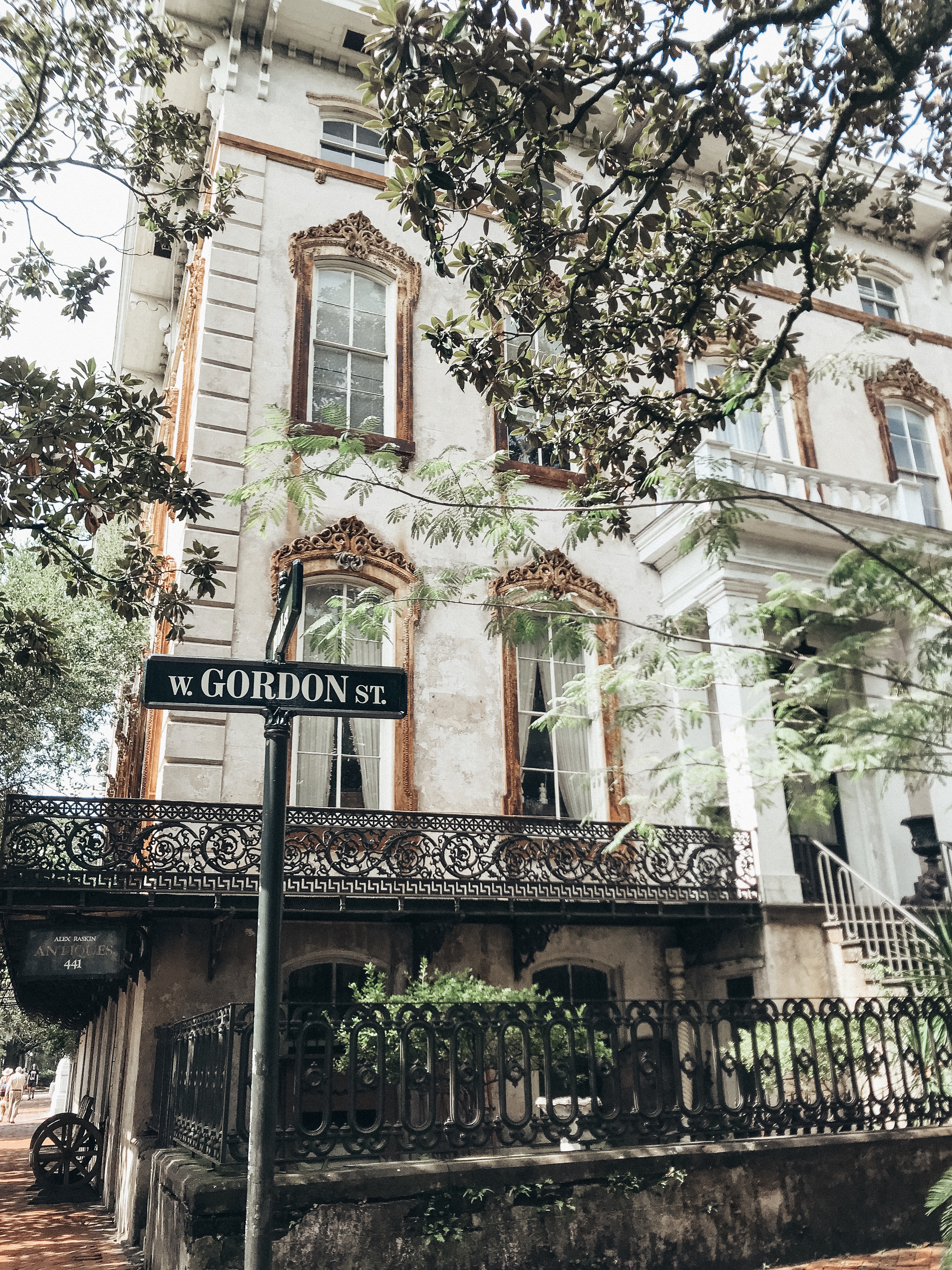 Hey guys! Long time no chat!
A few weeks ago my mom and I took a mother/daughter trip to Savannah and Charleston. In short, we saw all the sights and ate our way through both cities while doing so. I figured I'd do a recap since both are popular and very charming tourist towns. You've got to go if you haven't already!
WHAT WE DID IN CHARLESTON
+ Rainbow Row
+ The Battery
+ Pineapple Fountain
+ King Street
+ Looked at all of the adorable houses near the water (you can truly get lost in Charleston just walking and looking at everything!)
+ Magnolia Plantation through the Gray Line – there are a few different plantation options but we would highly recommend Magnolia. It is GORGEOUS. The tour I linked just there included our transportation to/from, a nature tram tour, a house tour, and time to explore yourself before returning.
+ Haunted Carriage Tour – you can do these by foot or in a carriage. We were sick of walking by 9pm and had wanted to do a carriage tour anyway so this was the best of both world!
+ Aiken-Rhett House – my mom and I are both NOT history buffs but this was a really neat place to see and would definitely recommend. It's a self-guided audio tour of a completely preserved house in Charleston (which is rare because a lot of them have been restored rather than preserved – meaning work has been done to depict the time period but it isn't the original historical material). You get to see the slave quarters, learn a lot about the way of life then, and how the wealthy Aiken family lived.
WHERE WE ATE IN CHARLESTON
+ Magnolia's – highly recommend the fried green tomatoes here!
+ Callie's Hot Little Biscuit – there are two locations – we hit up the one in the City Market.
+ Poogan's Smokehouse – really good BBQ!
+ 82 Queen for brunch on Sunday when they have live jazz on their outdoor patio
+ Basic Kitchen – has healthier but yummy food options and a really cute vibe!
+ Millers All Day – cute quick stop for coffee and a biscuit!
+ Carmella's Dessert Bar – they have spiked milkshakes and sorbetto cocktails, wine, and all the desserts you could ever want!
Carmella's
Basic Kitchen

Basic Kitchen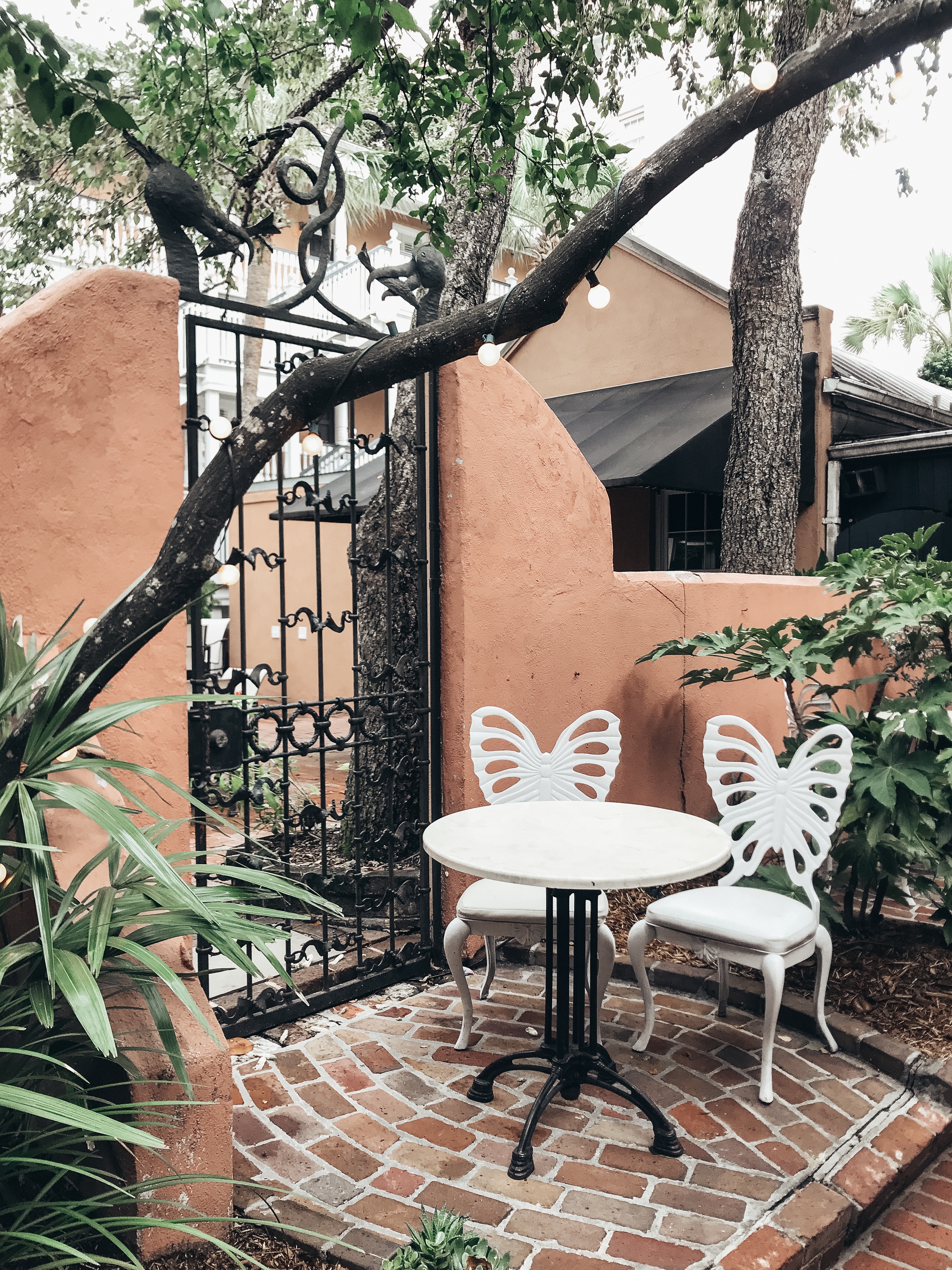 WHERE WE STAYED IN CHARLESTON
I had the opportunity to stay at Hotel Bella Grace during our visit to Charleston. The space was beautiful, modern, clean as a whistle, and the staff were all wonderful and welcoming. We loved coming "home" to our studio suite at the end of each long (hot!) day. We would get so excited to come home, rest our feet, jump in the huge shower, and toss a robe on.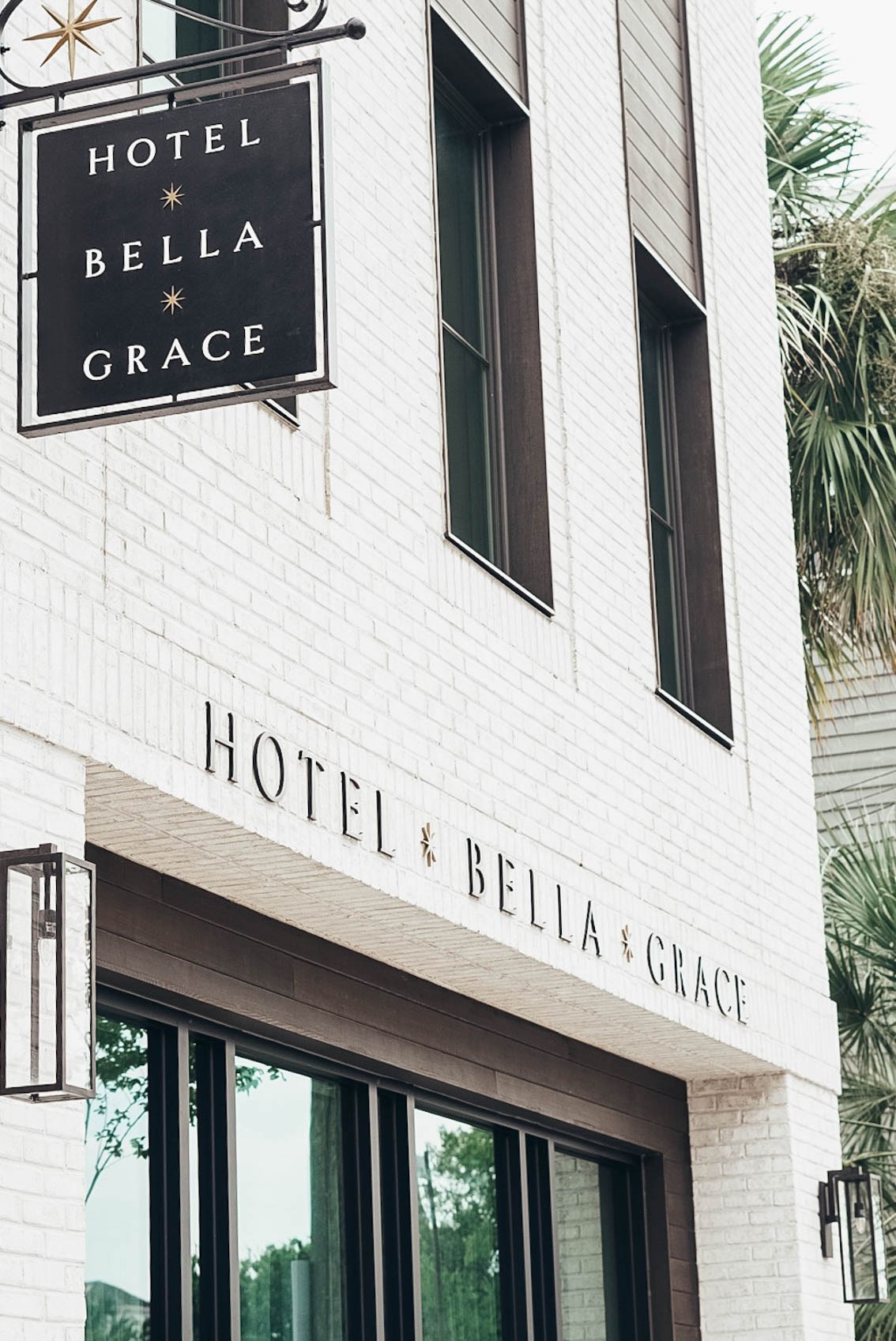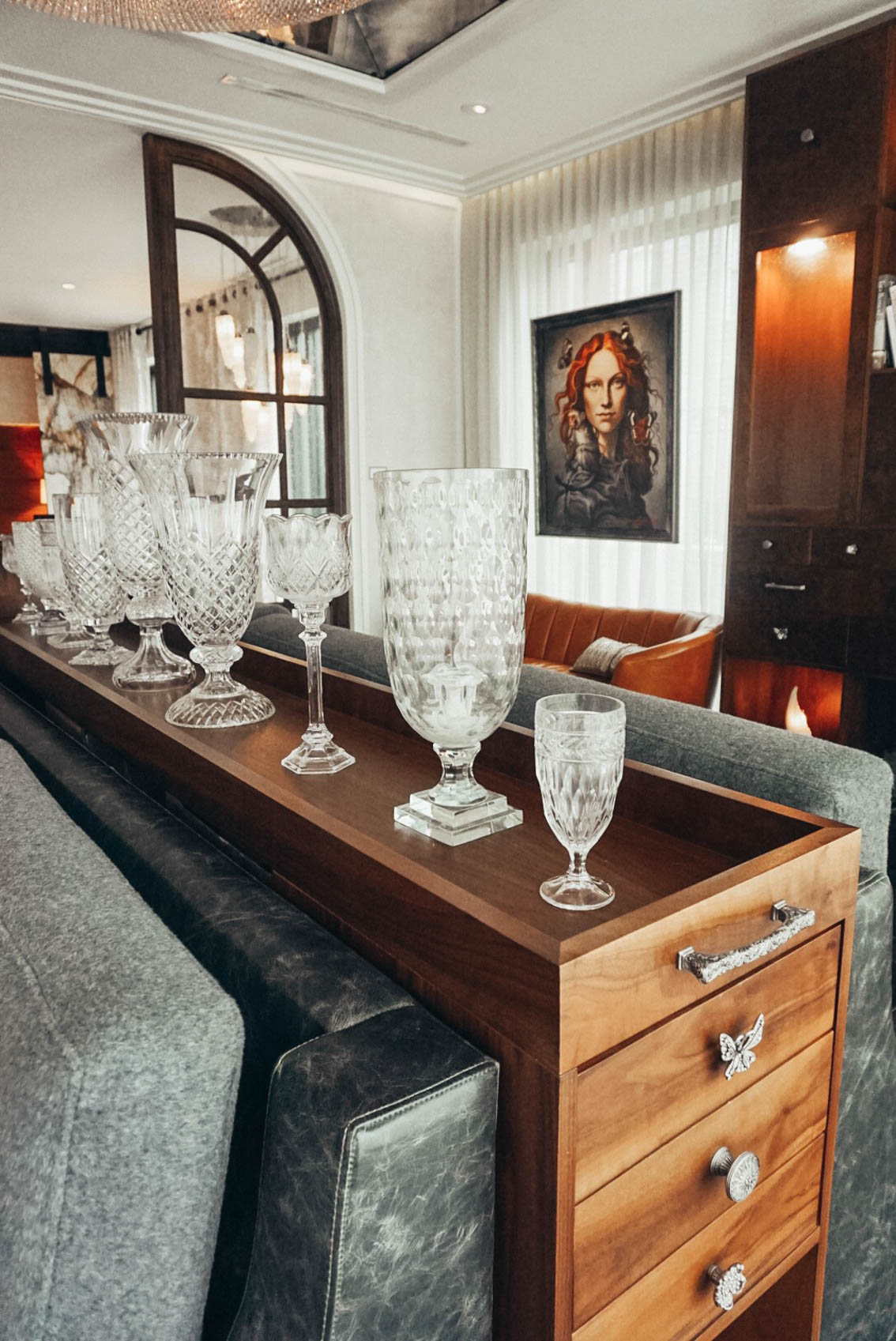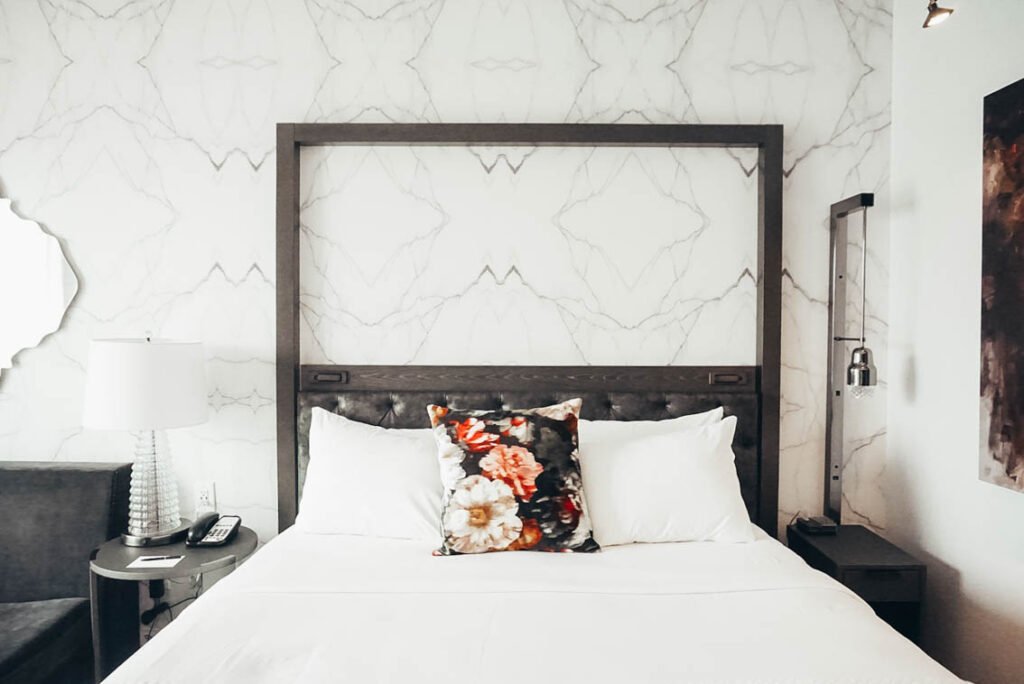 BEST Smelling Candle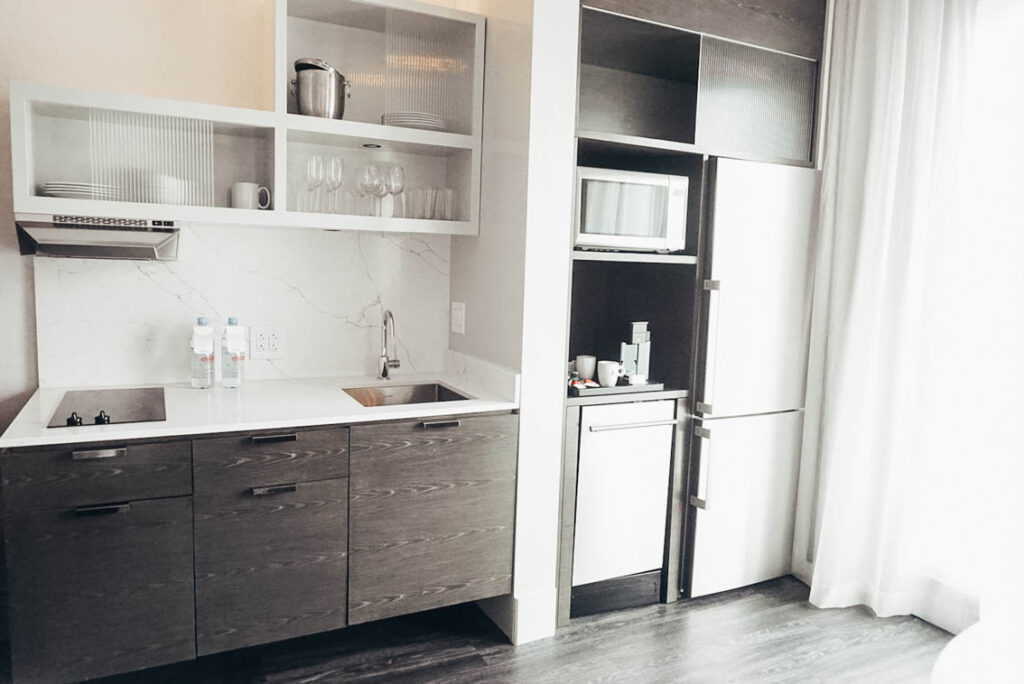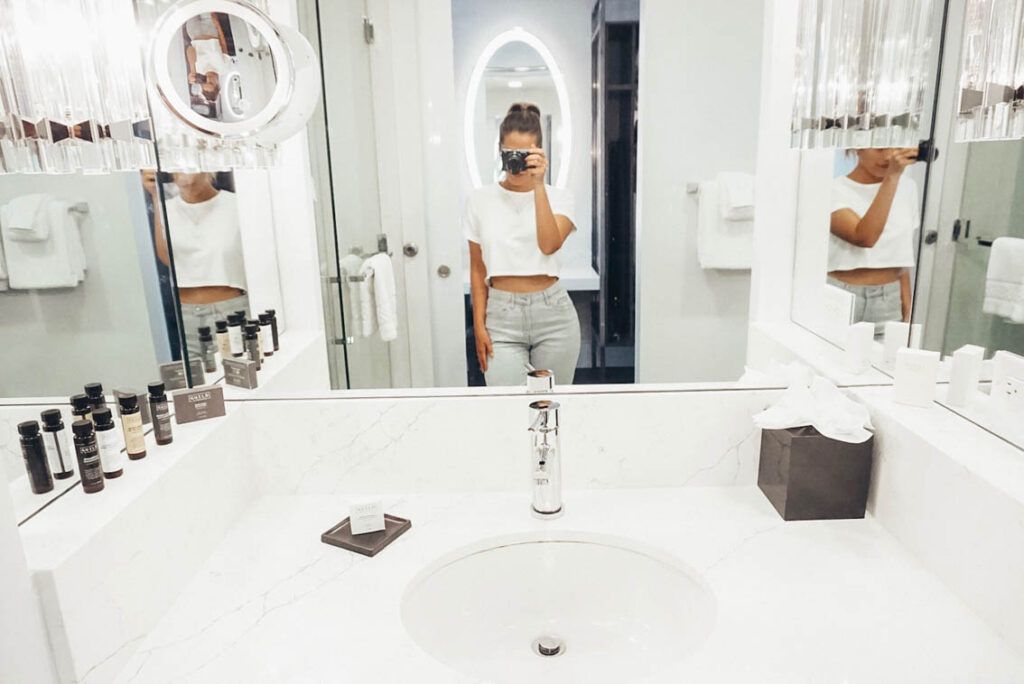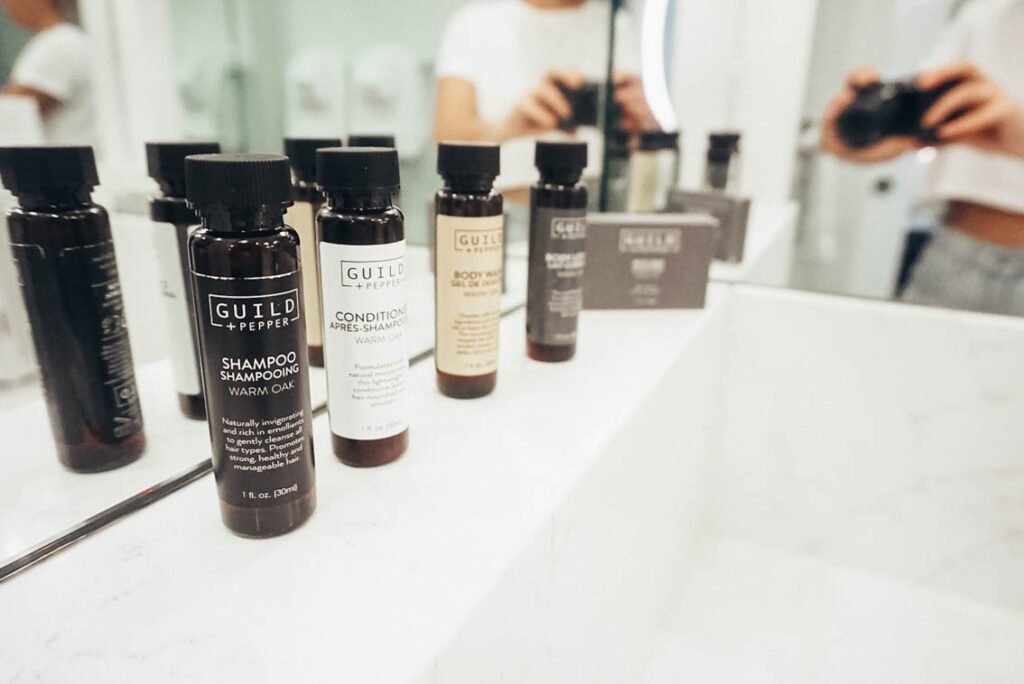 Most of the rooms at this boutique hotel have full sized refrigerators, sinks, dishwashers, and small stovetops which is convenient. Hotel Bella Grace was situated in the perfect location from everything we wanted to do and see (about a 20 minute walk to the water which is the furthest point, a minute from King Street, and between 5-10 min from some of the restaurants we ate at!) We loved having our complimentary coffee + breakfast at their restaurant every morning too.
Complimentary Breakfast Area

Delaney Oyster House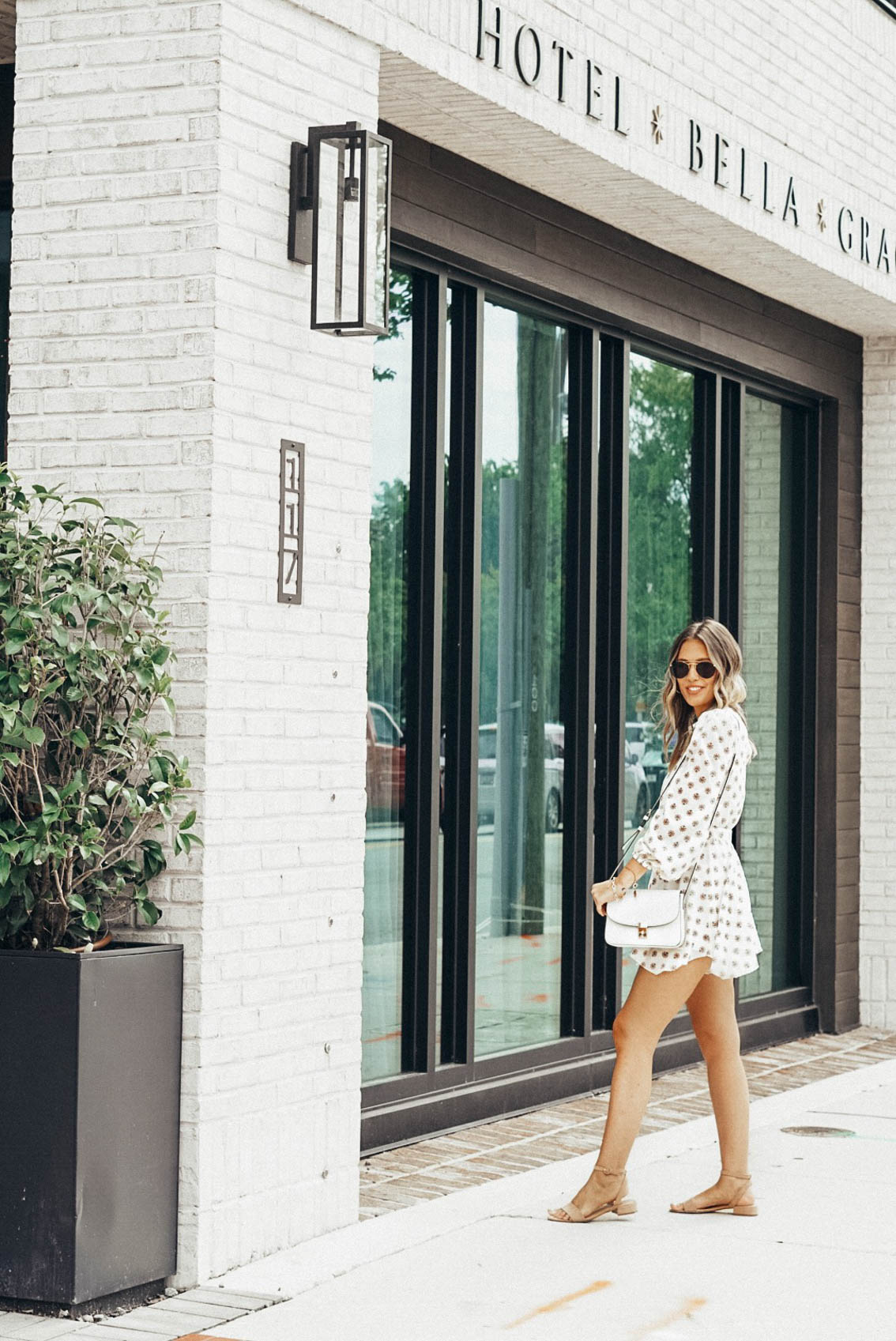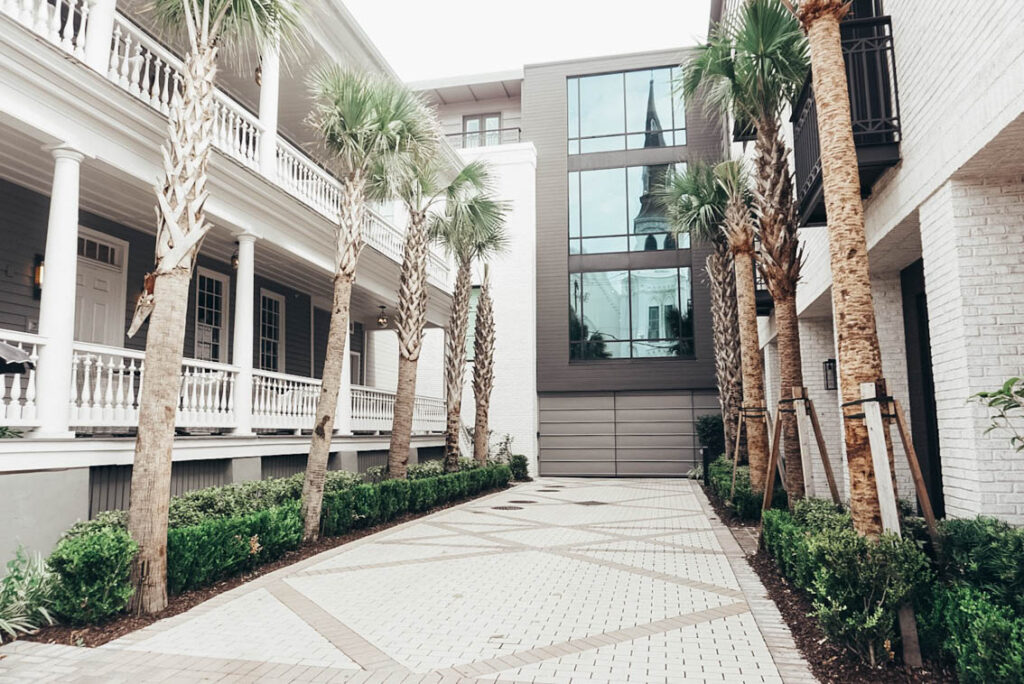 WHAT WE DID IN SAVANNAH
+ Bus Tour – we did this as soon as we got to our hotel in Savannah so that we could get acquainted to the area. I am not a huge fan of bus tours like this but it was only an hour or so I could deal. There was also an option to do a hop on hop off all day thing so it could be convenient for transportation if you aren't the walking type.
+ City Market – this is a cute little area with shops, bars, and restaurants. One of the bars had live music outside so we just sat in the general area and could listen/enjoy/etc without going inside!
+ River Street Shops – this is a long strip near the water where you can walk, shop, eat, drink, or sit on a bench and relax by the river.
WHERE WE ATE IN SAVANNAH
+ SoHo
+ Peregrin (Perry Lane Rooftop)
SoHo

SoHo
Collin's Quarter

Collin's Quarter