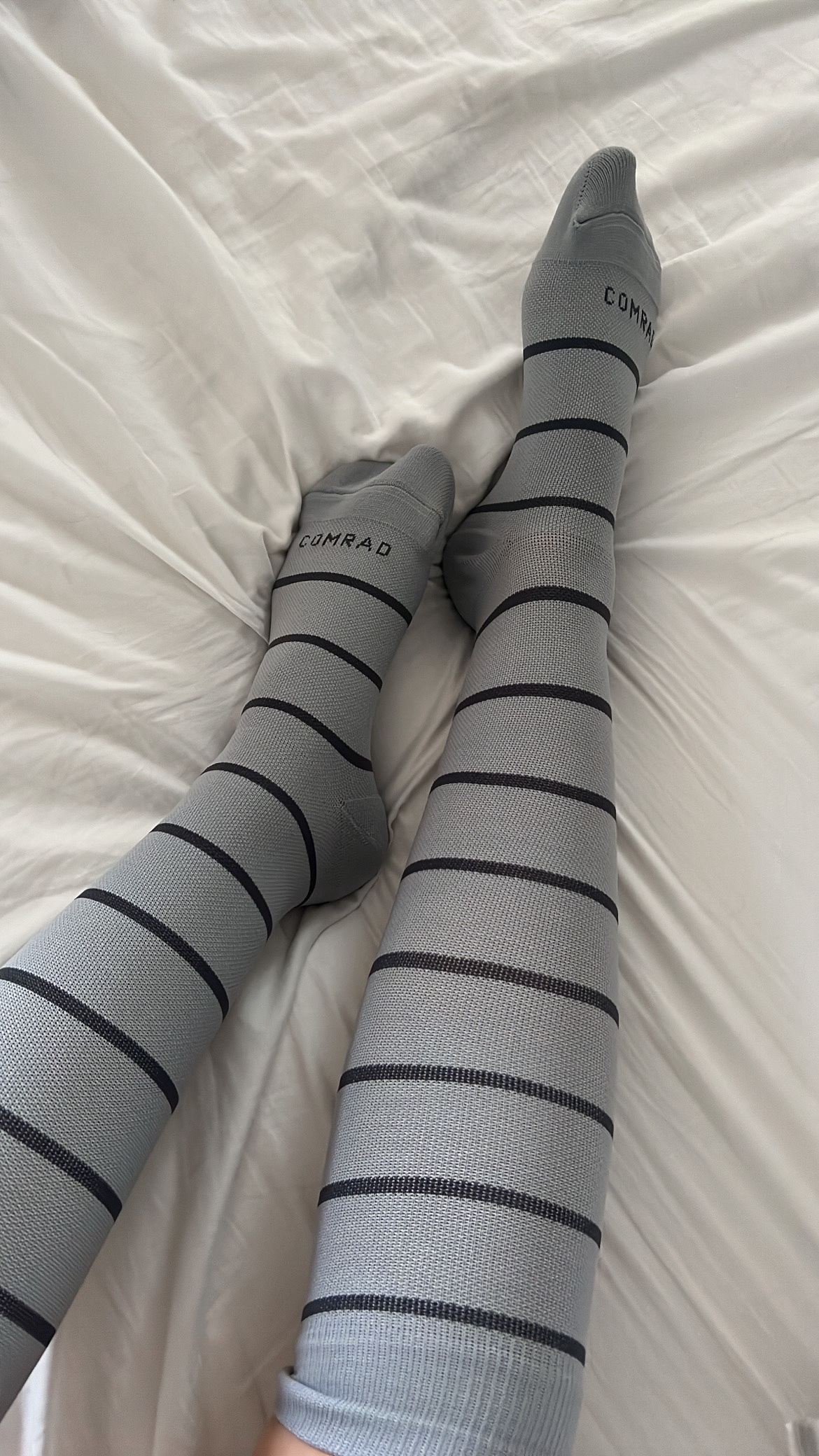 Sharing some Amazon finds that saved my life during pregnancy!
Support Belt – I didn't get much use out of this until later in my pregnancy but it really helped with some of the aches and pains that I experienced. I ended up buying a second one as my bump grey bigger. I wore this support belt when I knew I would be on my feet for long periods of times to help with lower back pain. And towards the end of my third trimester I actually *needed* this to diminish the heavy, tight belly sensation that I absolutely hated. I personally don't know what I would have done without this!
Kinesiology Tape – This tape doesn't seem like it would do much but I definitely think it helped. I used it for the same reasons as I wore the support belt. It didn't provide as much support as the belt but I used this when I worked my nursing job underneath my clothes. It was a little more discrete but towards the end of my pregnancy I did not give any shits and would double up with the tape and the belt. LOL. Here are some YouTube videos on how to tape your bump.
Maternity Shorts – I actually still reach for these at night because they are the comfiest ever! I wore the medium in the early stages of my pregnancy and sized up to a large by the end. They have a ton of stretch to them but I think you'd be fine sizing up even early on just to be comfy and get the most wear out of them. I have 4 pairs in grey and black!
Compression Socks – I wore these to keep the swelling in my ankles and feet under control and just loved all the colors and prints Comrad carries.
Wedge Pillow – I liked this wedge pillow more than the big bulky U-shaped pregnancy pillow. It was firm enough to actually support my bump when I laid on my side. I also used it between my lower back and the chair when I would sit and for whatever reason it helped me get more comfortable! Sometimes I would even put it behind me overnight so I couldn't roll onto my back when I was asleep.
Leggings – I actually wasn't a big fan of maternity leggings because I felt like there was just too much material. I wore these high waisted ones before I got pregnant, all throughout my pregnancy, and after. I wear the medium but eventually sized up to a large in my 3rd tri.
Ginger Chews – Nothing really gets rid of nausea honestly but ginger chews did help a tiny bit. I always had them on me – in my purses, the kitchen, my car, my nightstand, etc! I liked the Chimes variety pack (the peanut butter ones are oddly delicious) as well as the Reed's brand chews.
Stretch Mark Creams – I went through a ton of different stretch mark creams and oils during my pregnancy. I loved the HATCH Oil, Fearless Mama Belly Butter, Nemah cream, and Palmer's Cocoa Butter. As soon as I found out I was pregnant I began using them and tried to remember to apply twice a day. I only have 1-2 super light ones on my hip. They may have even been there before to be honest but I examined myself closer than I ever have afterwards and that's when I discovered them. I do believe stretch marks are much to do with genetics but I do think keeping the skin hydrated is important to a degree.
You can shop all of my pregnancy & bump-friendly Amazon finds here.
More of my pregnancy & baby content here.