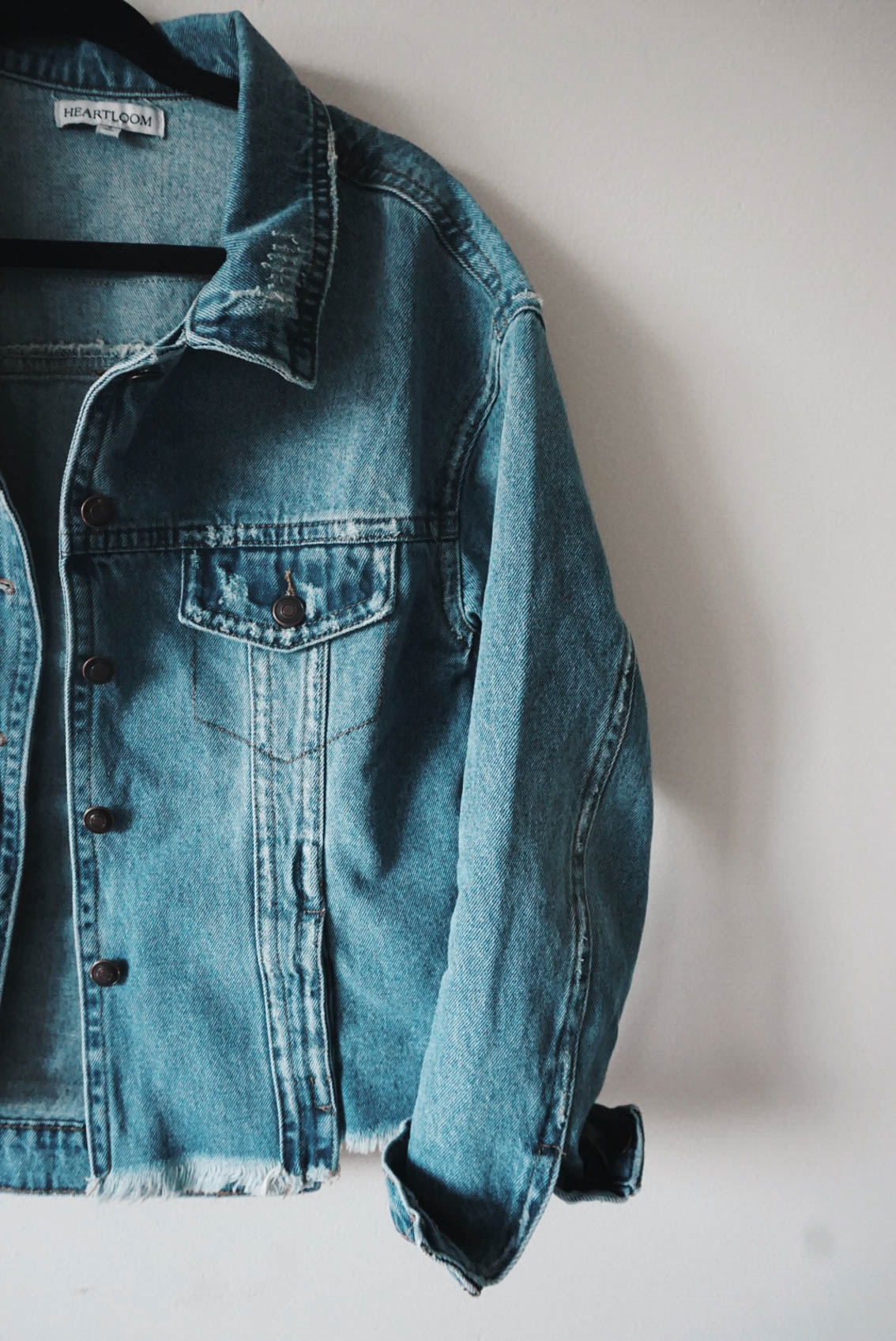 The classic jean jacket is a forever staple in my closet. It's the perfect throw-on, layering, go-to piece for transitioning my wardrobe from winter to spring. Pittsburgh's weather has been wildly unpredictable lately but I refuse wear my black puffer jacket any further into April. That's where my new Heartloom jacket has come into play. Denim is also an easy way for me to add color to my looks without really adding color. Know what I mean? I'm also loving my new Levi's this season (…but be sure to size up a size or 2 if you have hips like me!)
I picked out 15 denim jackets that are all under $100 to add to your Spring 18′ wishlist. Shop them below!
Have an awesome Friday, friends. I'm headed to Deep Creek for a weekend at the lake with the fam! Talk soon!