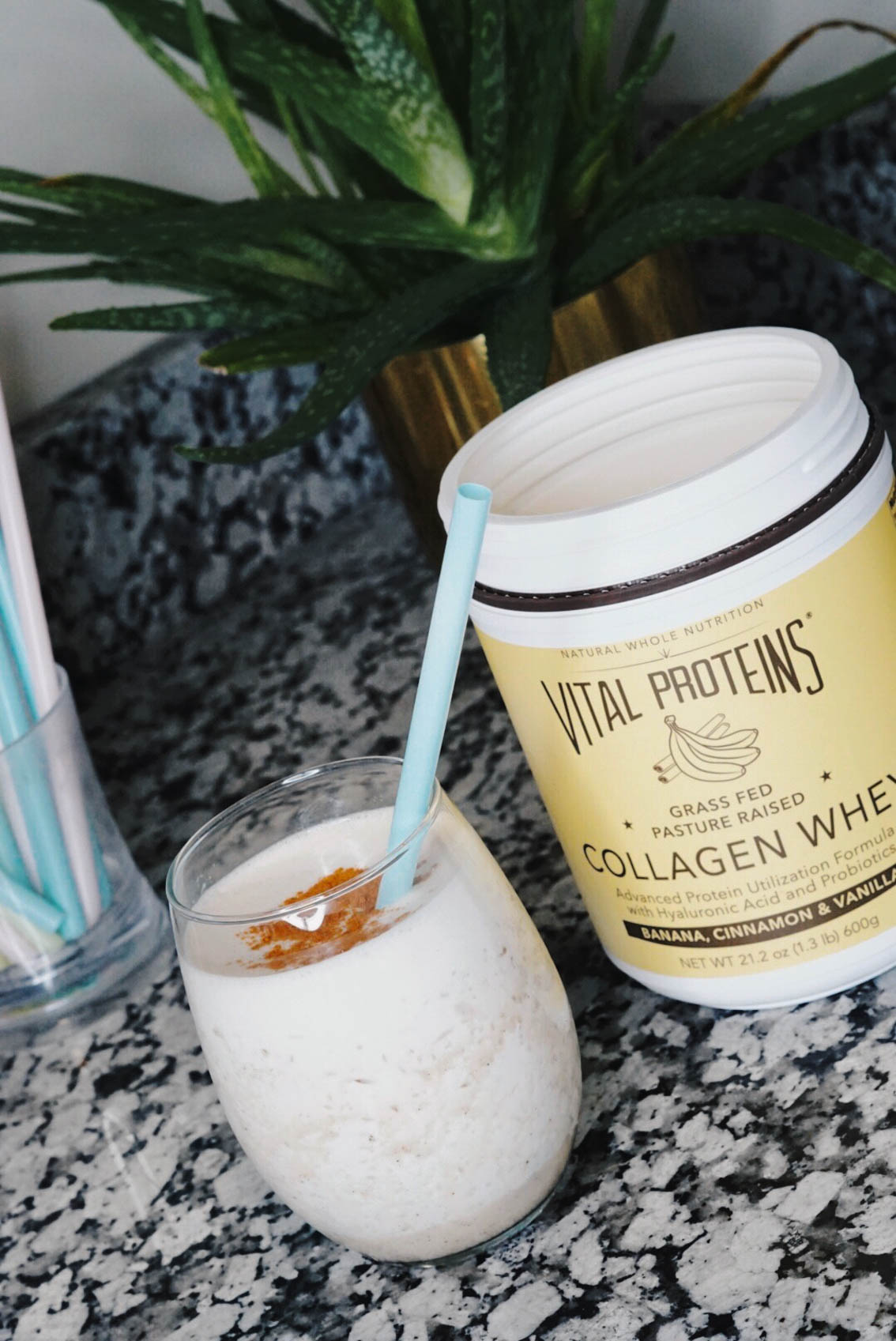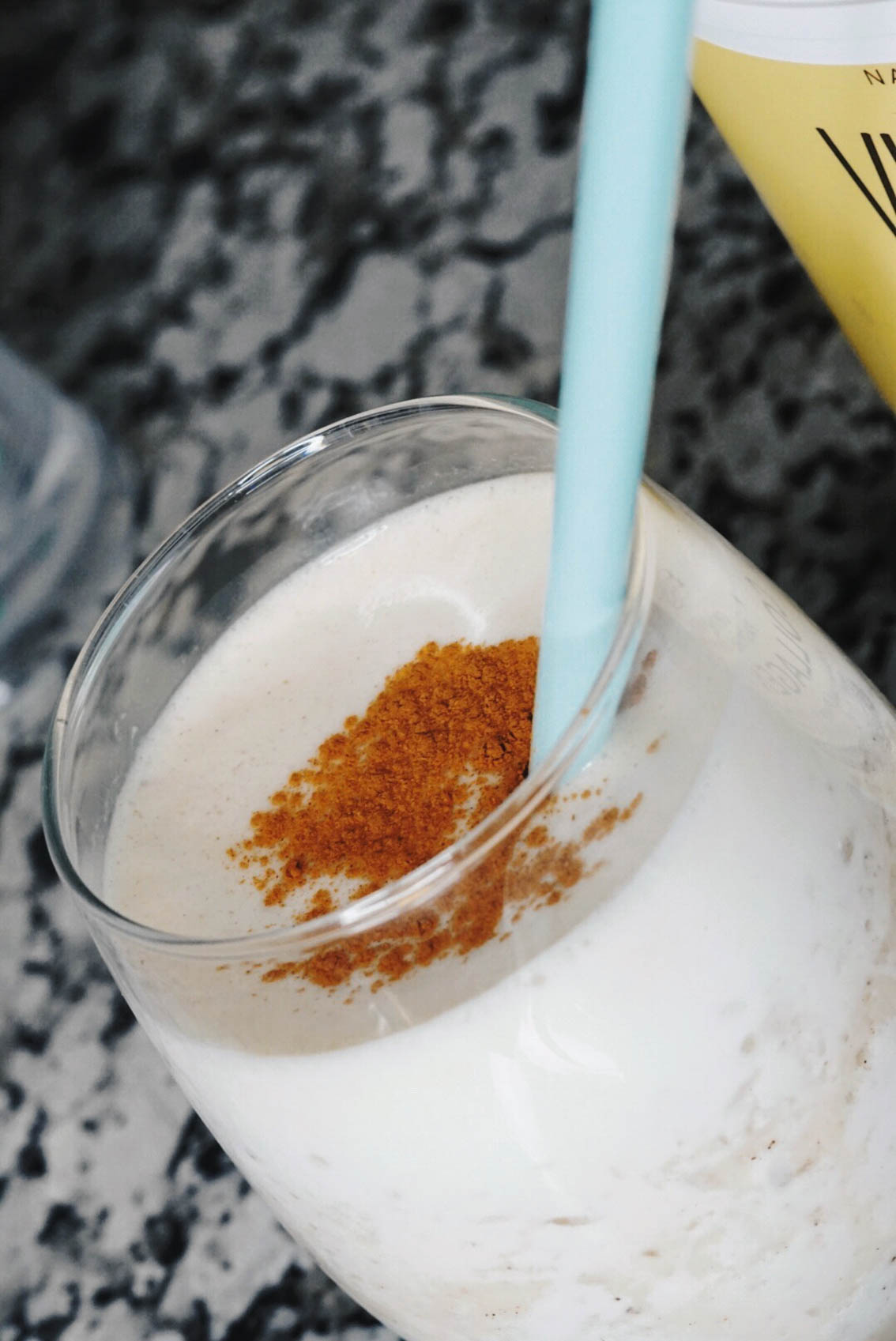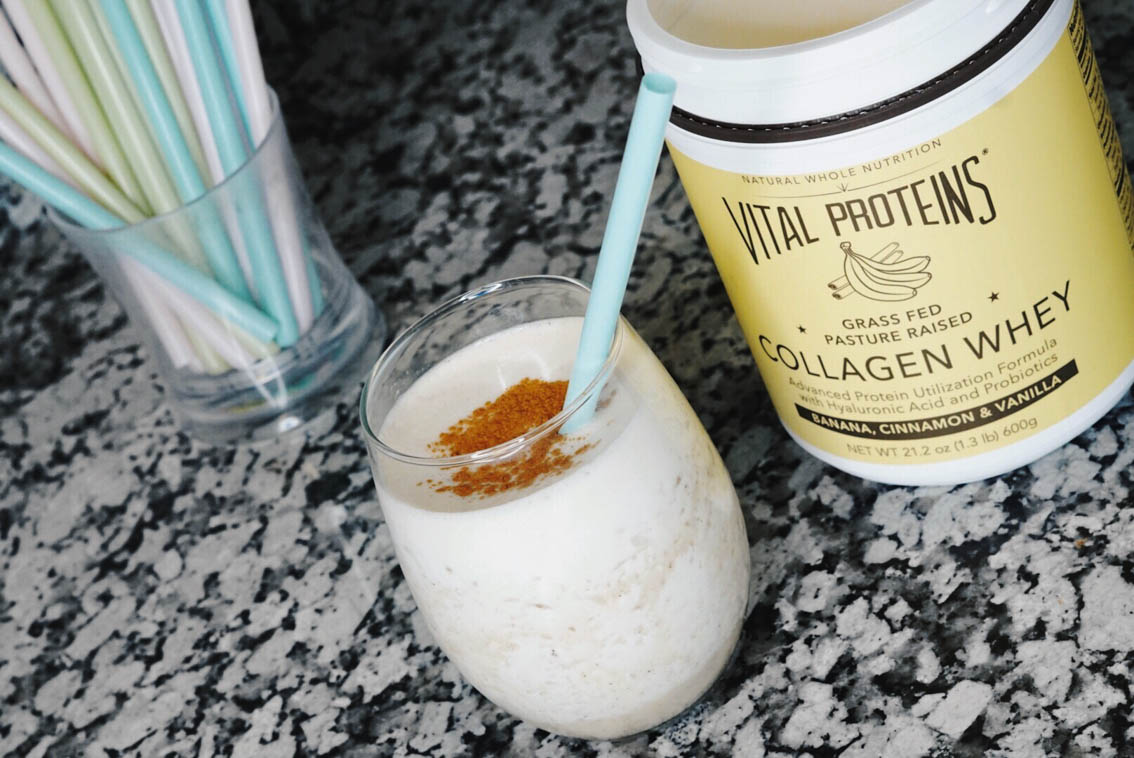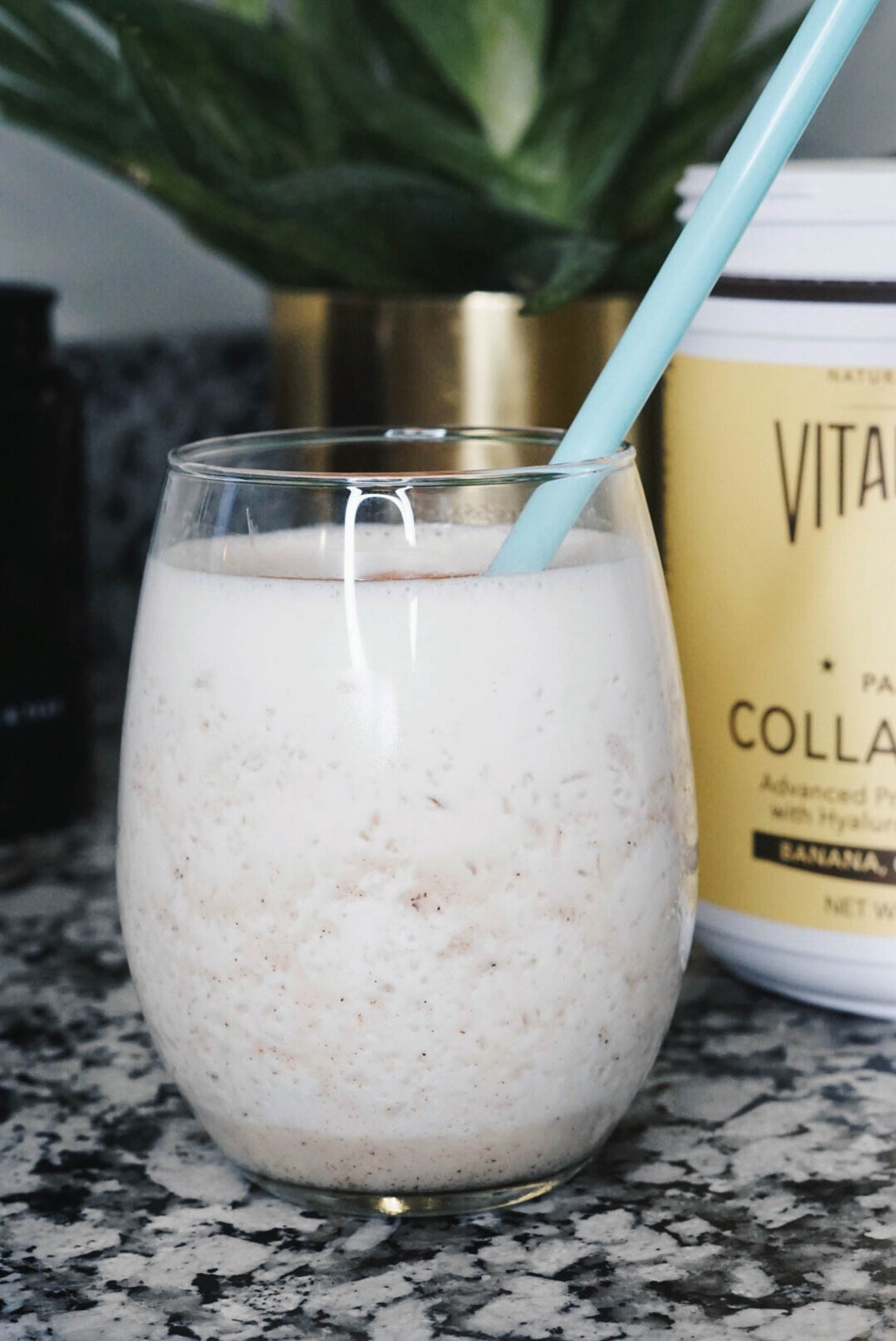 As many of you probably already know, I'm a big fan of Vital Proteins products. Remember my post: Why I'm Drinking Collagen? Two years later, collagen is STILL where it's at.  If you missed my posts or YouTube video on collagen, I'll fill you in now…
Collagen is great for hair, skin, nails, joints, ligaments, and tendons. I personally like to put my collagen peptides into hot coffee or oatmeal, but the options are pretty much endless since they're flavorless.  I don't recommend putting the powder into iced coffee, though – it tends to clump.
With that being said, I've got another product to share with you guys from the Vital Proteins family. It's their BANANA, CINNAMON, AND VANILLA collagen whey. Are you salivating?! If those flavors speak to you like they did to me, you need to try this. It is made up of organic grass-fed whey protein, organic banana, organic cinnamon, madagascar bourbon vanilla bean, natural hyaluronic acid, and probiotics. In just two scoops you get 15g collagen, 27g protein, and 28cfu probiotics. Oh and the product is sugar free, non-GMO, gluten-free, and contains just 90g sodium.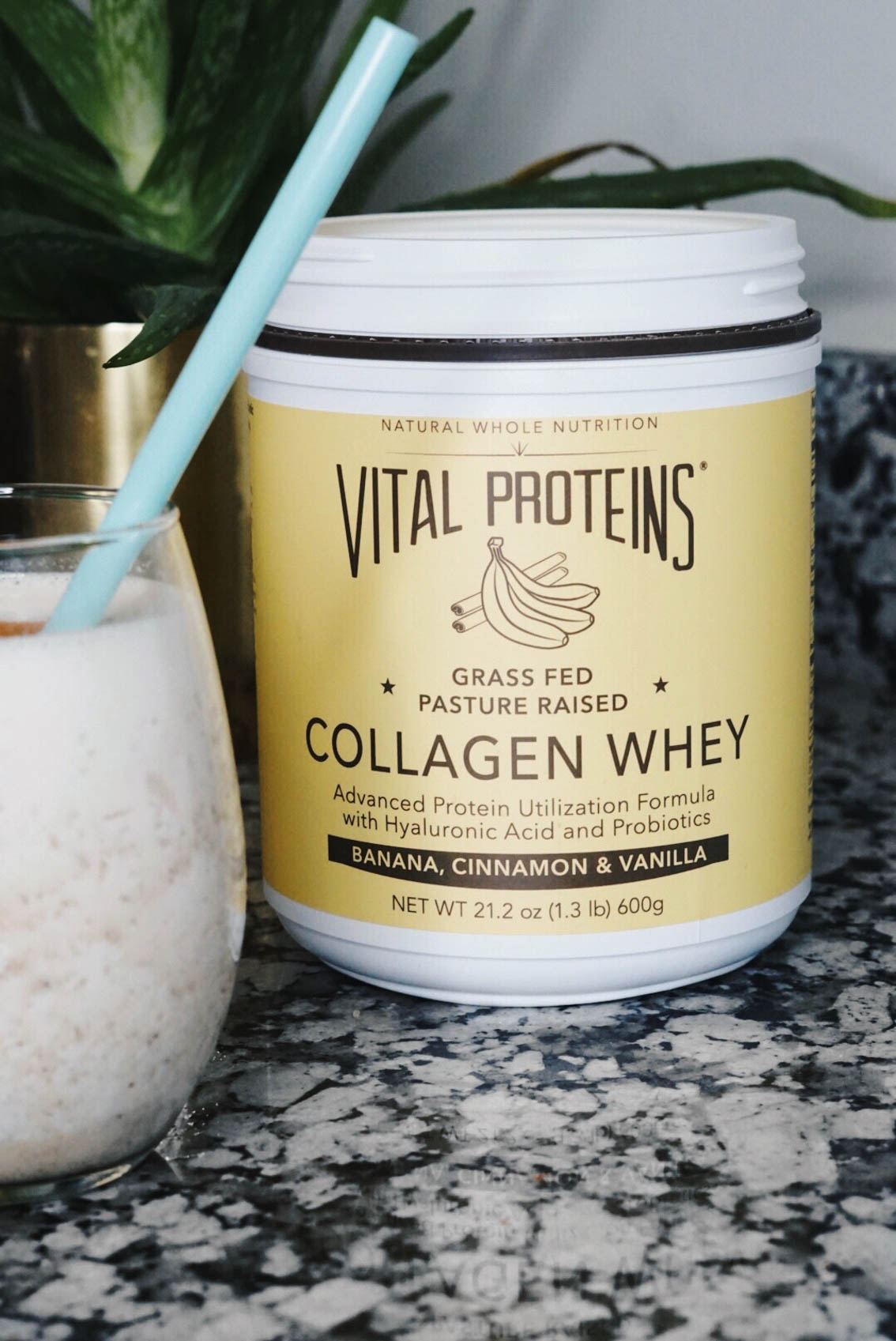 You don't need much to make this smoothie taste delicious. Here's what I do:
INGREDIENTS
ice
unsweetened vanilla almond milk
1-2 scoops of collagen whey
optional: scoop of peanut butter
blend, blend, blend