Let's talk beauty.
It's been a little while since I've shared a few of of my favorite products that I'm loving. I'm constantly trying all kinds of new and amazing brands but I've been reaching for some more than others. Here are 4 beauty products that you should definitely know about:
Who doesn't love a little TLC on their under eyes? The under eye is such a delicate area so it's important to pay attention to it and treat it nicely. These eye gels are super hydrating and help with dark circles and puffiness. The key ingredients in this product are grapeseed oil, seaweed, and white tea. I like to store mine in the refridgerator for a cooling effect and apply them 2-3 times per week for 8 hours overnight.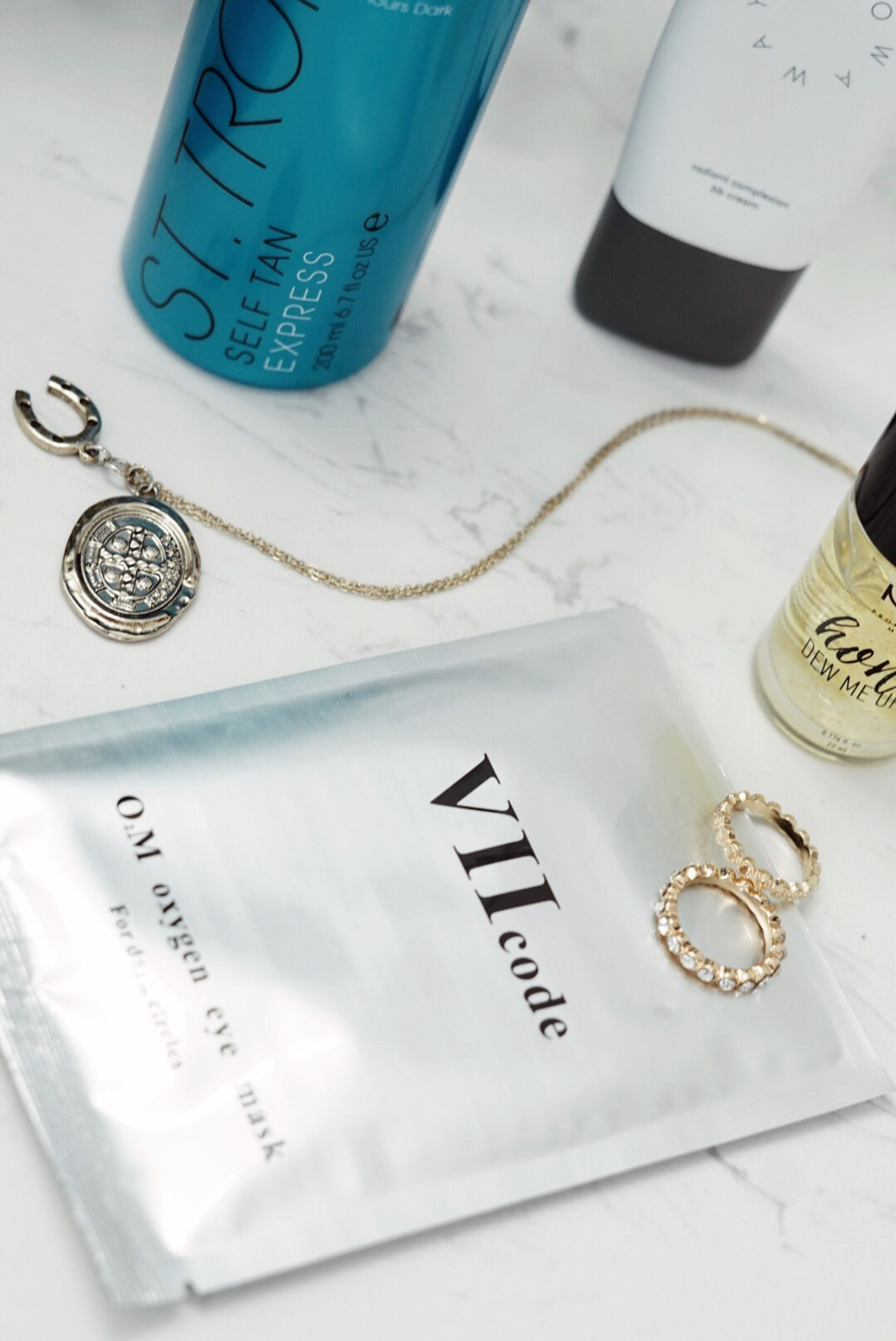 I still strive for that dewy glow with every makeup application. This is a sticky serum with gold flecks that acts as a primer and a luminous base for the rest of my makeup. Not to mention the price point is pretty reasonable and it lasts a long time.
Stowaway Radiant Complexion BB Cream
I love, love, love the Stowaway brand. All of their products are paraben, phthalate, gluten, and cruelty-free. This beauty balm is perfect for daytime wear in my opinion. I'm definitely not a fan of the cakey look but I do want something to cover up small imperfections when I'm leaving the house. This BB cream moisturizes, primes, and conceals my pores and any redness or unevenness that might be happening with my skin that day. This product gets an A++ from me. Will definitely buy again!
I had kind of shifted away from St. Tropez's original self-tanning mouse until this product was released. There was no real reason for the shift other than I just found new products to try. BUT… St. Tropez came out with this advanced formula that you only have to keep on for 1-3 hours before showering and I obviously had to try it. I've used this a bunch of times since then and it really does give me a long-lasting glow without having to wait for it to develop while I sleep. AKA no more stained white sheets and pillowcases!