Disclosure: This post is sponsored by Chloe Wine Collection.
Let's talk BRUNCH.
If you made me choose, I'd probably say that "brunching"  is one of my all time favorite weekend activities. Where are all my basic girls at? I know so many of you have to be agreeing with me right now! 
While I love a good brunch vibe at a new trendy restaurant, there's also nothing quite like indulging in a homemade brunch spread in the comfort of your home. Think: warm donuts, coffee brewing, quiches, fresh berries…a sweet/savory dream if you will. But is a brunch really a complete brunch without a signature cocktail? 
Today I'm sharing the perfect Prosecco cocktail to make this spring that'll step your brunch game up a notch and leave your girlfriends, friends, and fam wanting another! 
Now the basis of a good cocktail is the alcohol in it, am i right? Needless to say, I reached for none other than Chloe Prosecco when deciding which bubbly I was going to use. The hints of peach, green apple, citrus, and floral work heavenly with the other ingredients in this.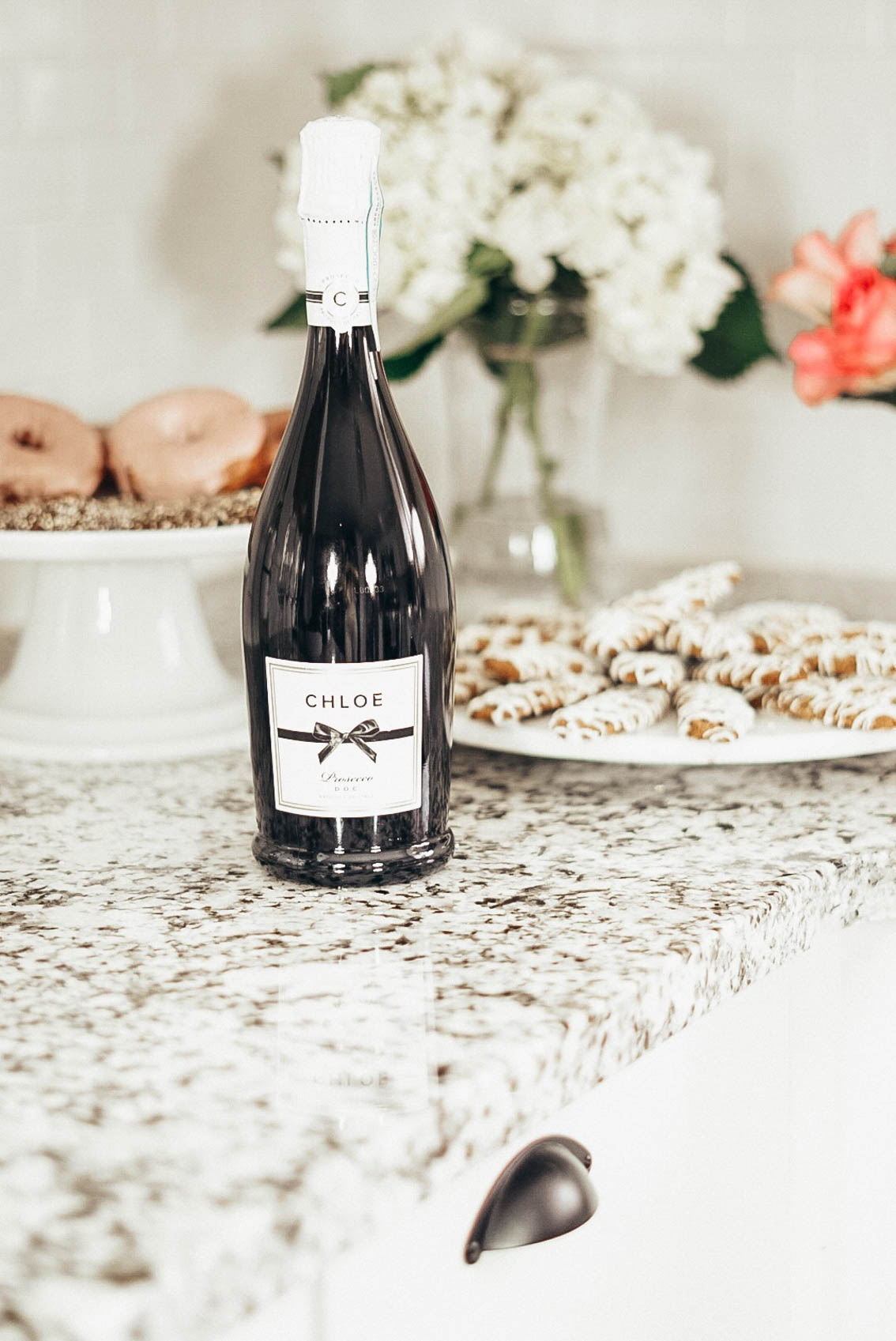 INGREDIENTS
Chloe Wine Prosecco
1 cup blackberries
¼ cup sugar 
1-2 tbsp water
Fresh mint leaves 
DIRECTIONS
To make the simple syrup, heat ¾ the blackberries, sugar, and water in a saucepan over medium to high heat until it bubbles and thickens
Mash up the mixture so that the berries aren't whole
Strain the liquid and chill (you can pop in the freezer for 15 mins to speed up the process)
Once chilled, add a spoonful of the simple syrup/mixture to bottoms of the champagne flutes 
Pour chilled Prosecco over the mixture 
Garnish with mint and extra blackberries 
If you're looking for a chilled bottle of white wine to offer in addition to your signature cocktails, I'd also recommend Chloe Pinot Grigio. With that being said, the full collection is created for wine enthusiasts who appreciate all things fabulous and timeless. Need I say more?
For more information and a Chloe store locator, visit www.chloewinecollection.com and be sure to check them out on Instagram and Facebook.