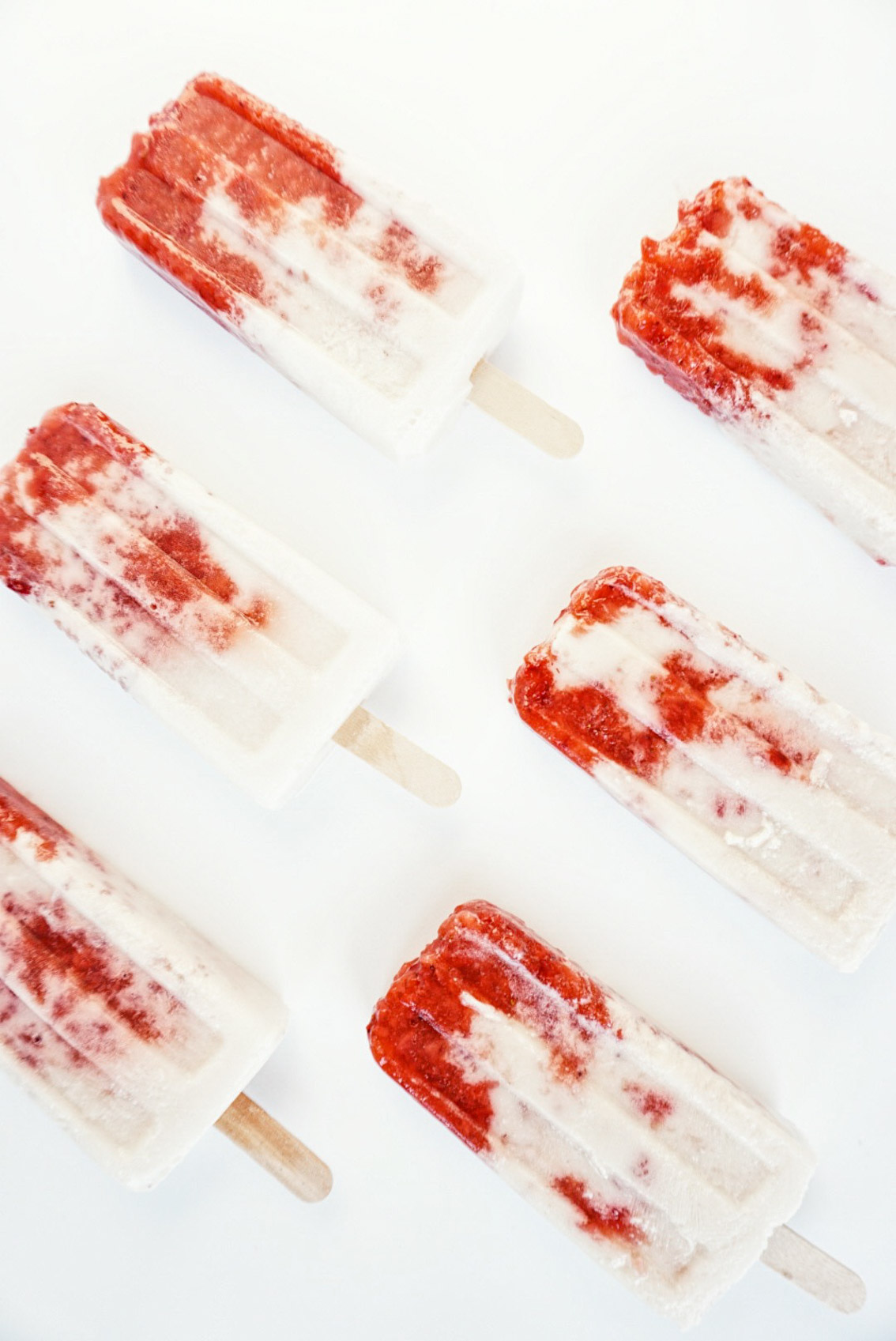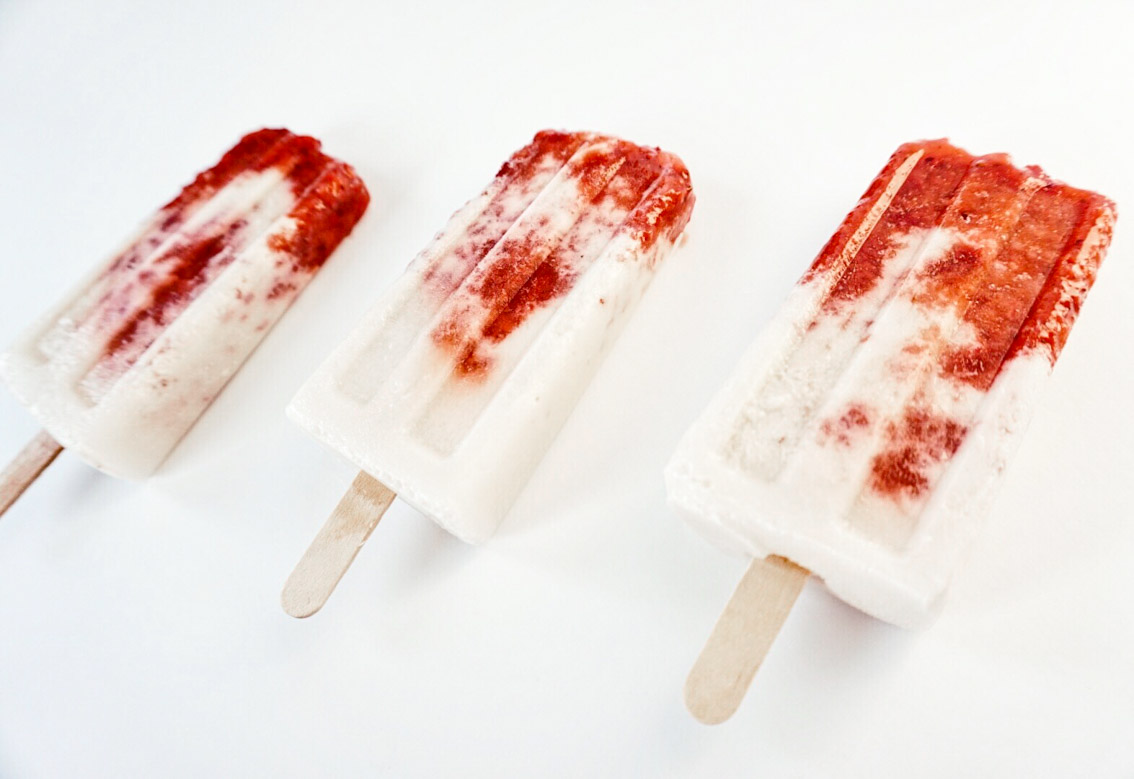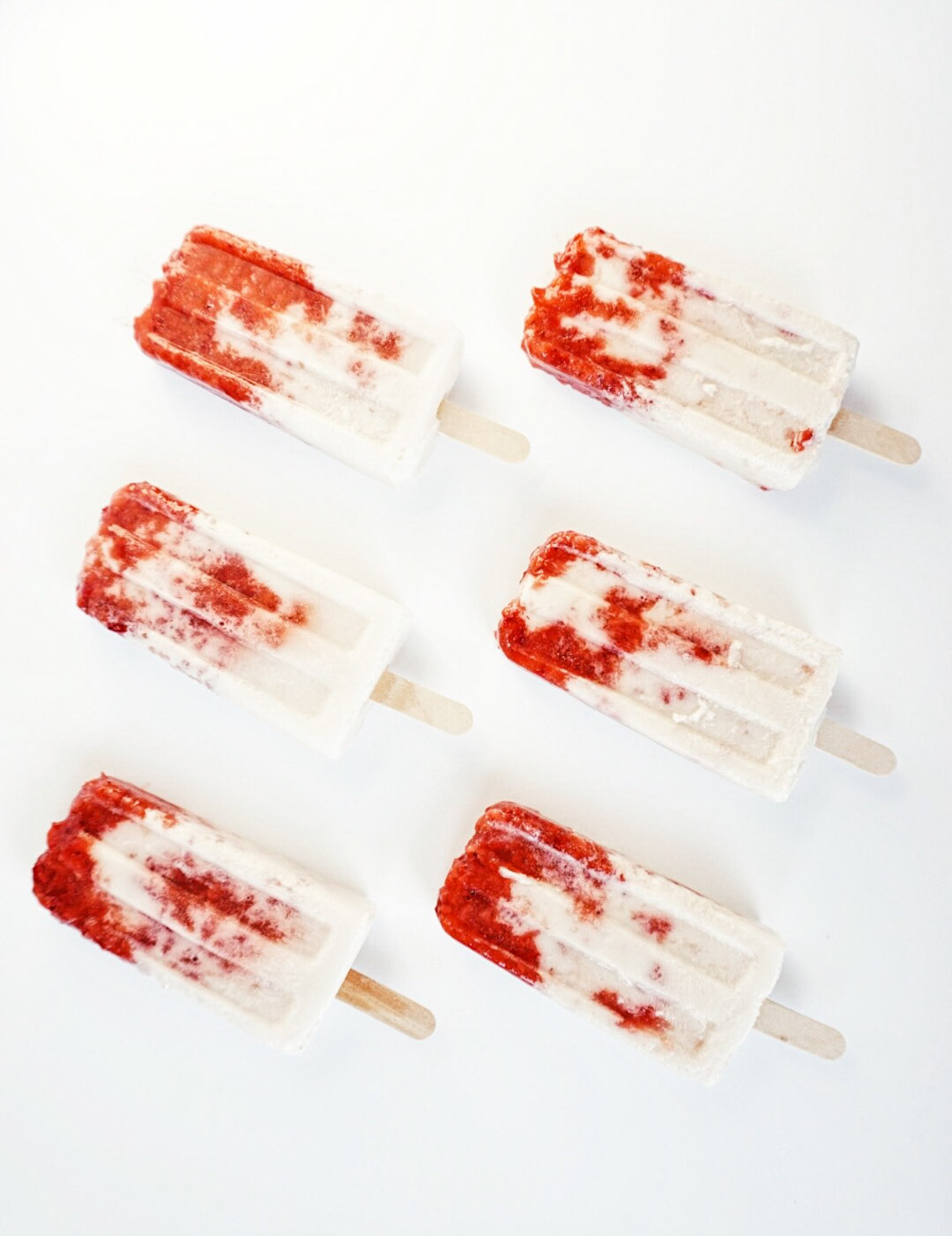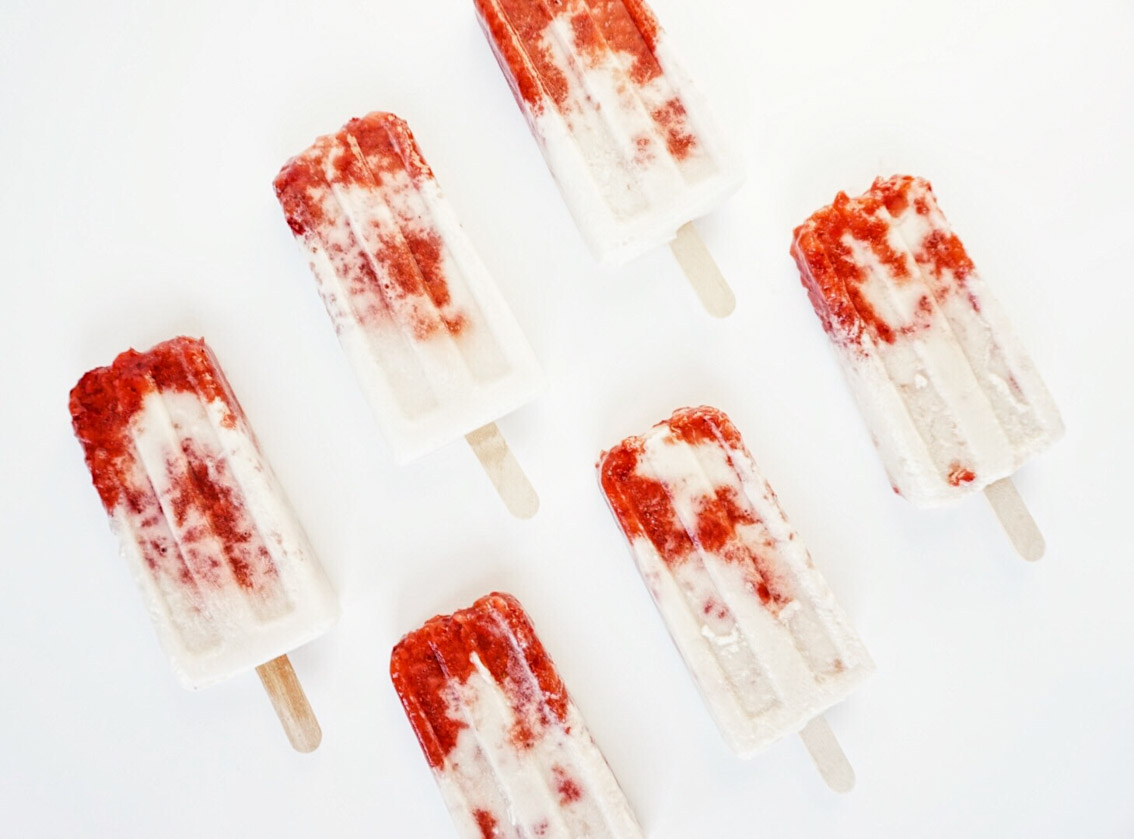 Reporting live from Myrtle Beach!
…and with a bomb summer popsicles recipe.
I got so much heat via Instagram DM from my too-honest friends when I posted these "summer" popsicles in-the-making wearing a full blown winter outfit. It's called air conditioning, people! I'm always freezing cold. Ask any of my family members (or Josh — who wants to kill me for setting the thermostat to 90 degrees).
Side note: that sweatshirt is super comfy and on sale so you're actually welcome!
I ALSO got made fun of by Josh (shocker!) for looking like a (so-called) "potato bug" in my airport jumpsuit. Needless to say, I was more than satisfied when he overheard a random woman in the security line compliment me on my potato bug onesie! Shout out to that random woman!
…But I digress.
I could definitely go for one of these creamy pops right about now. Thanks to Fork Knife Swoon for the major recipe inspo! These are to-die!
INGREDIENTS:
1 lb strawberries
2-3 tsp balsamic vinegar
1/2 cup pure maple syrup
1.5 cups full fat coconut milk
1 tsp vanilla extract
pinch of salt
DIRECTIONS:
Drizzle strawberries with balsamic and bake at 375 degrees for 20 minutes (let them cool)
Add roasted strawberries and 1/4 cup of maple syrup and blend (should have small chunks)
In a separate bowl, whisk coconut milk (or any dairy of choice), vanilla, and other 1/4 maple syrup
layer popsicles and freeze (I purchased these molds online)