Hi friends! I am so excited to finally share a full recap of our wedding day with you! Our photographer, Ashley Sara Photography, captured all of these pictures and they turned out absolutely stunning! It was SO hard to narrow them down for this blog post but I tried my best to keep it as short as I could while still covering all of the bases. I'm going to break everything down in sections and I'll share little details in the text below each! If you're looking for links to anything you see, I do have a dedicated product page here. But I'll still include everything today + you can check out our vendor list a the bottom of this post!
GETTING READY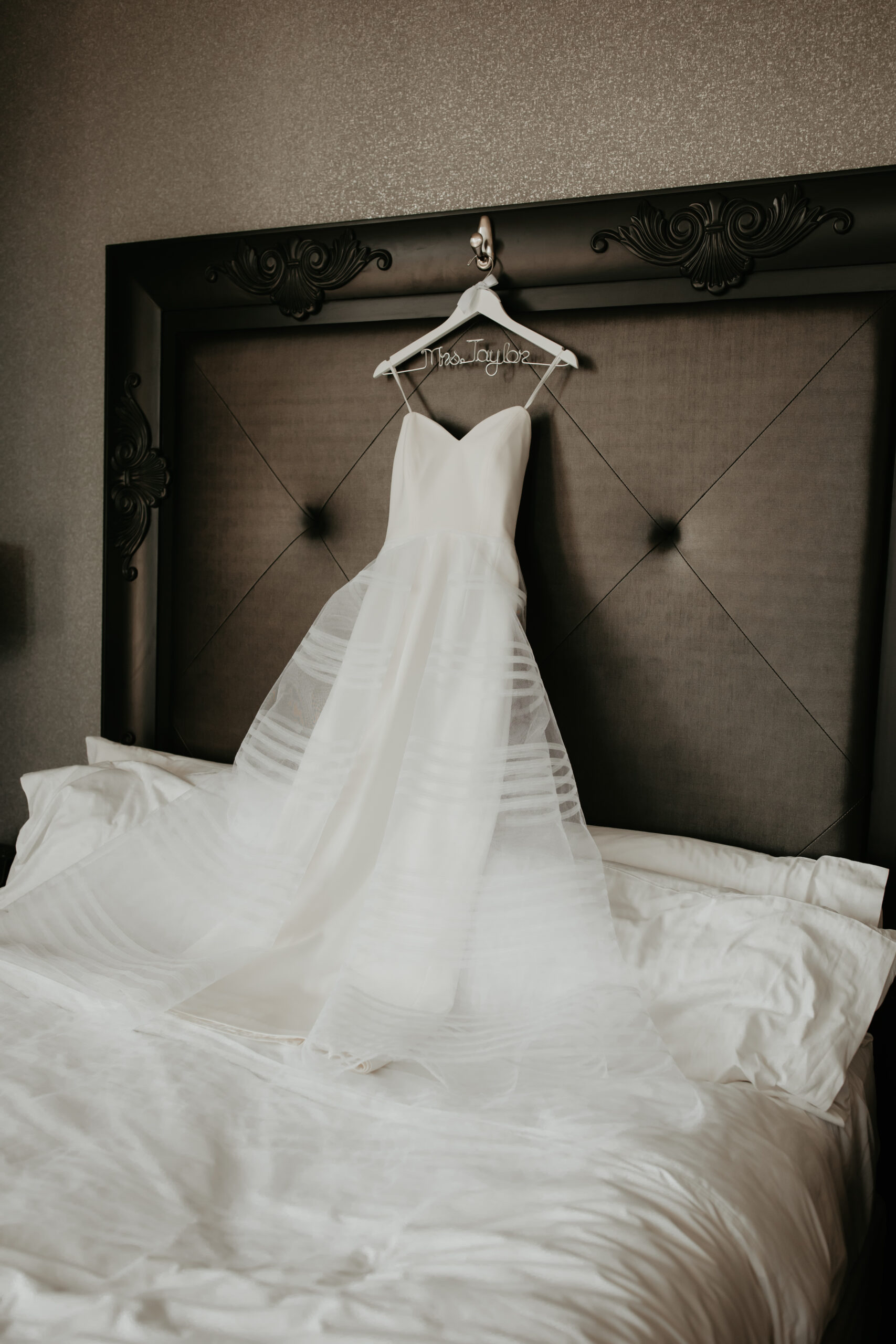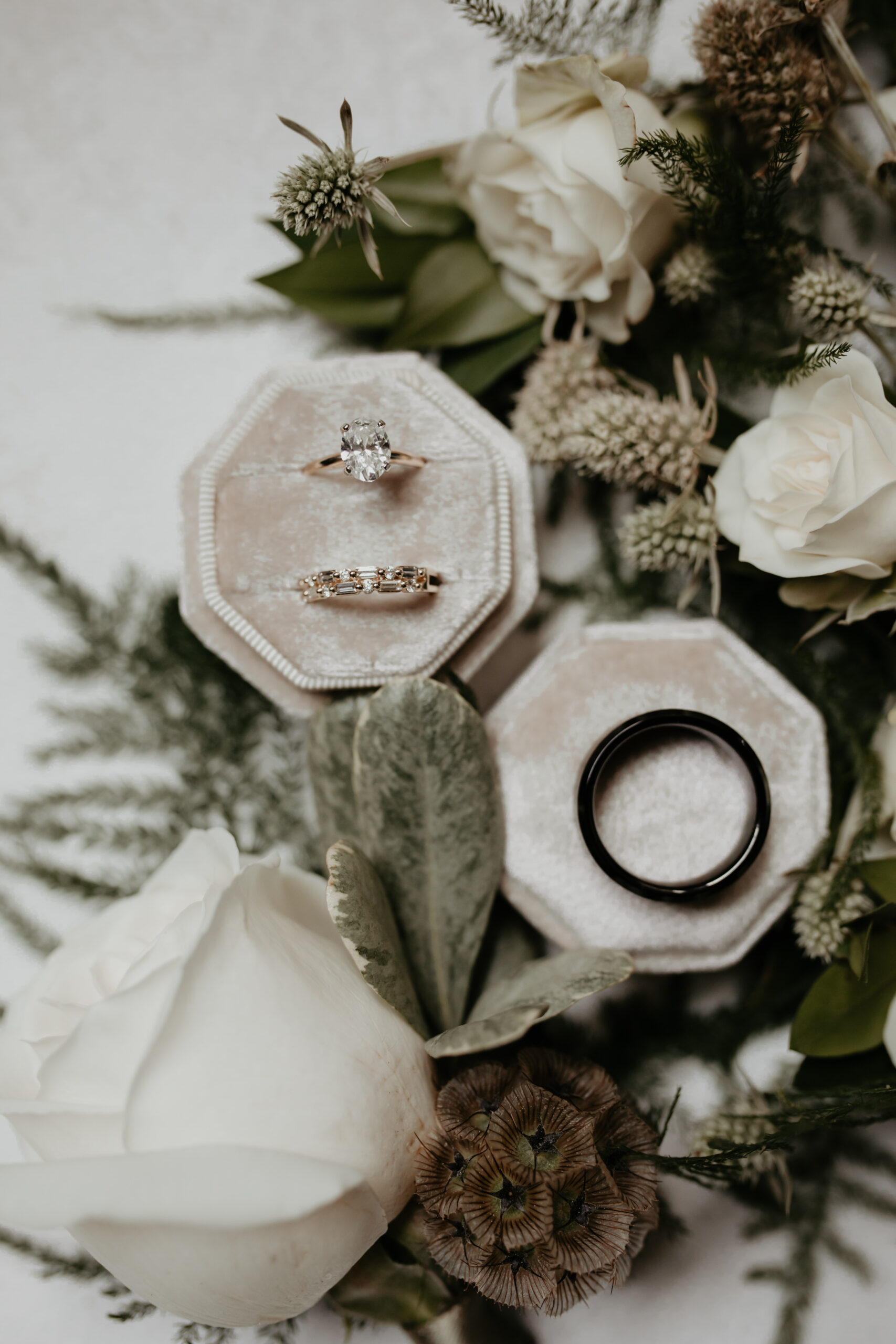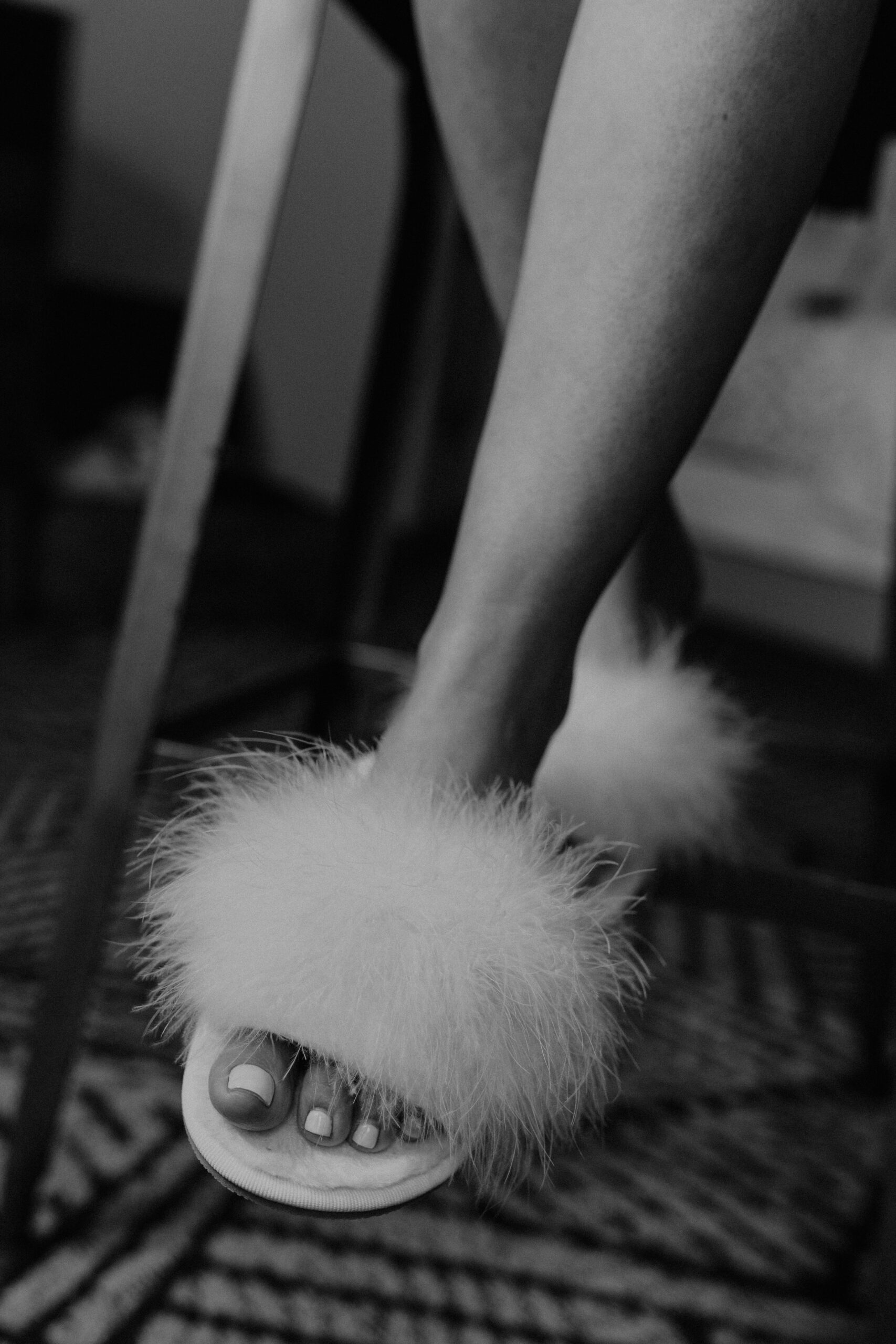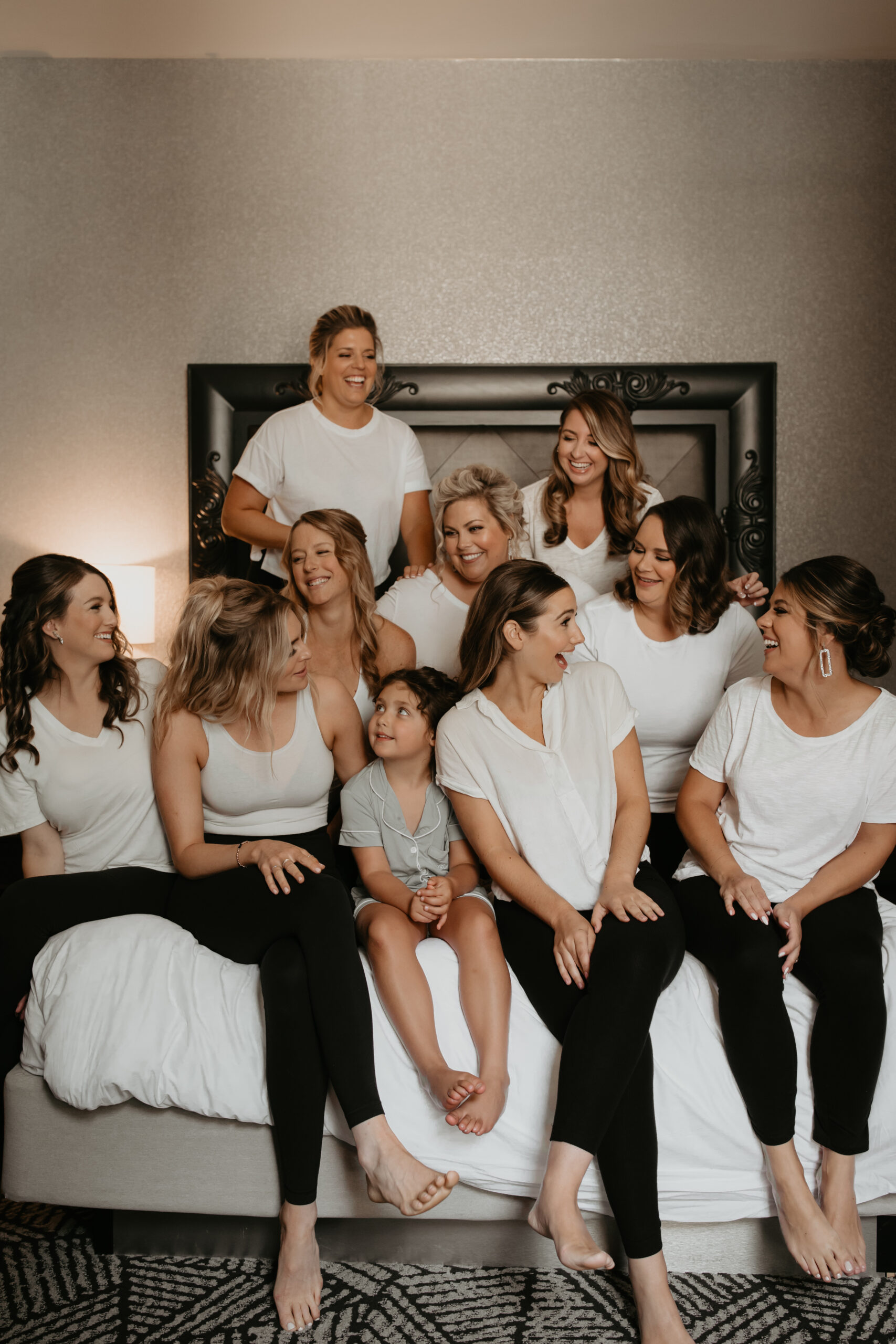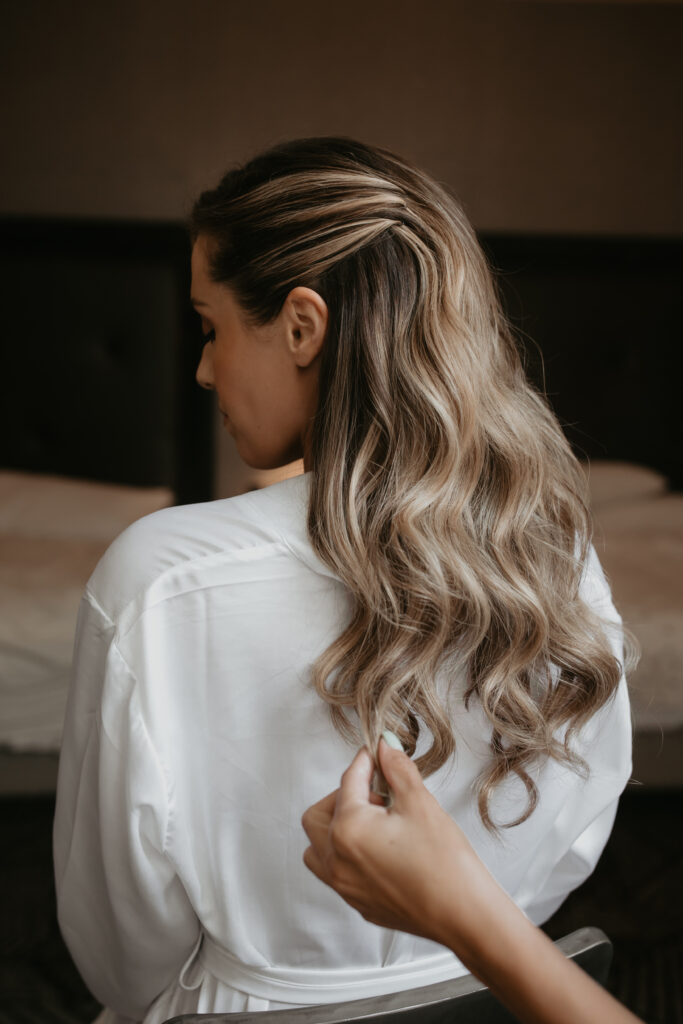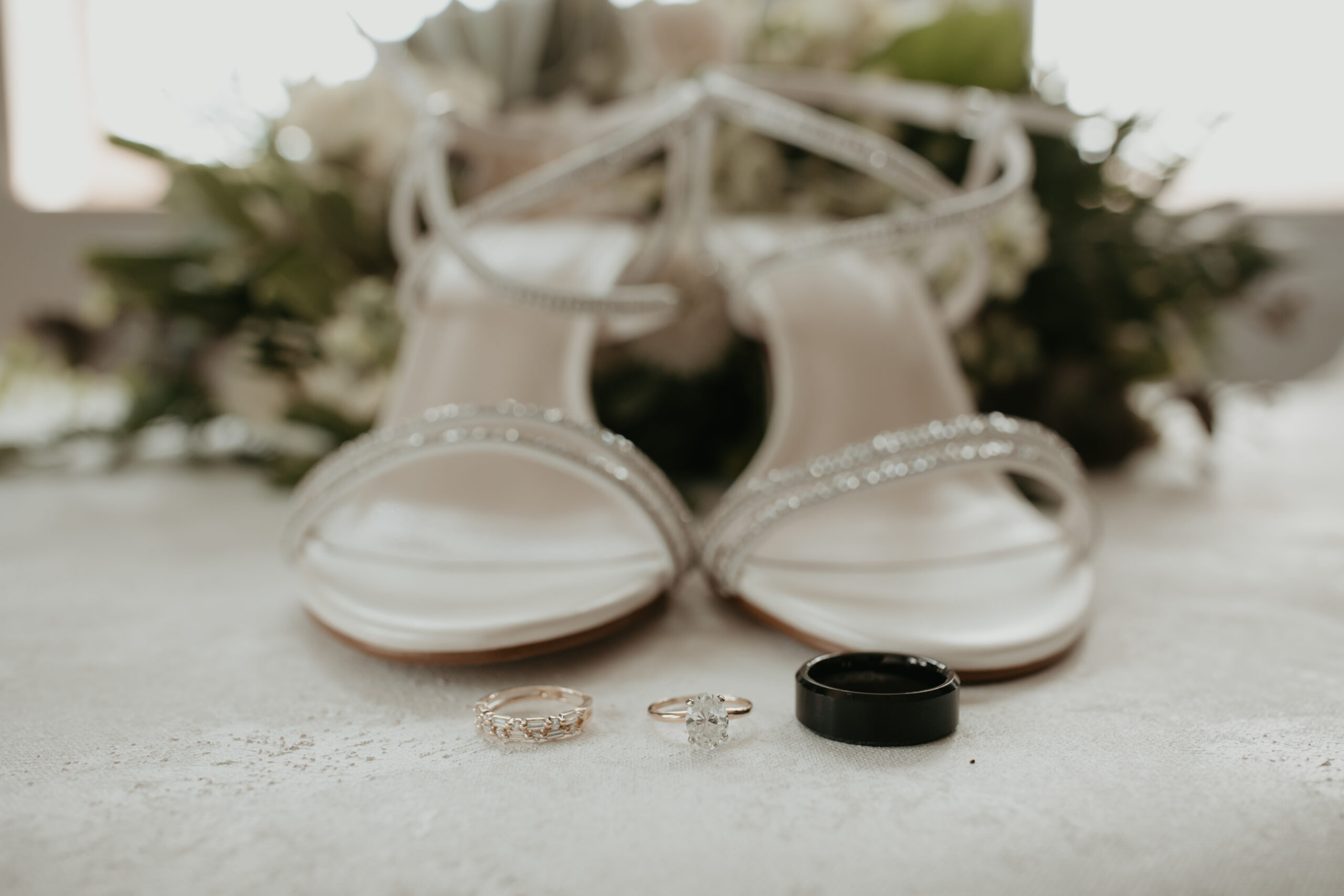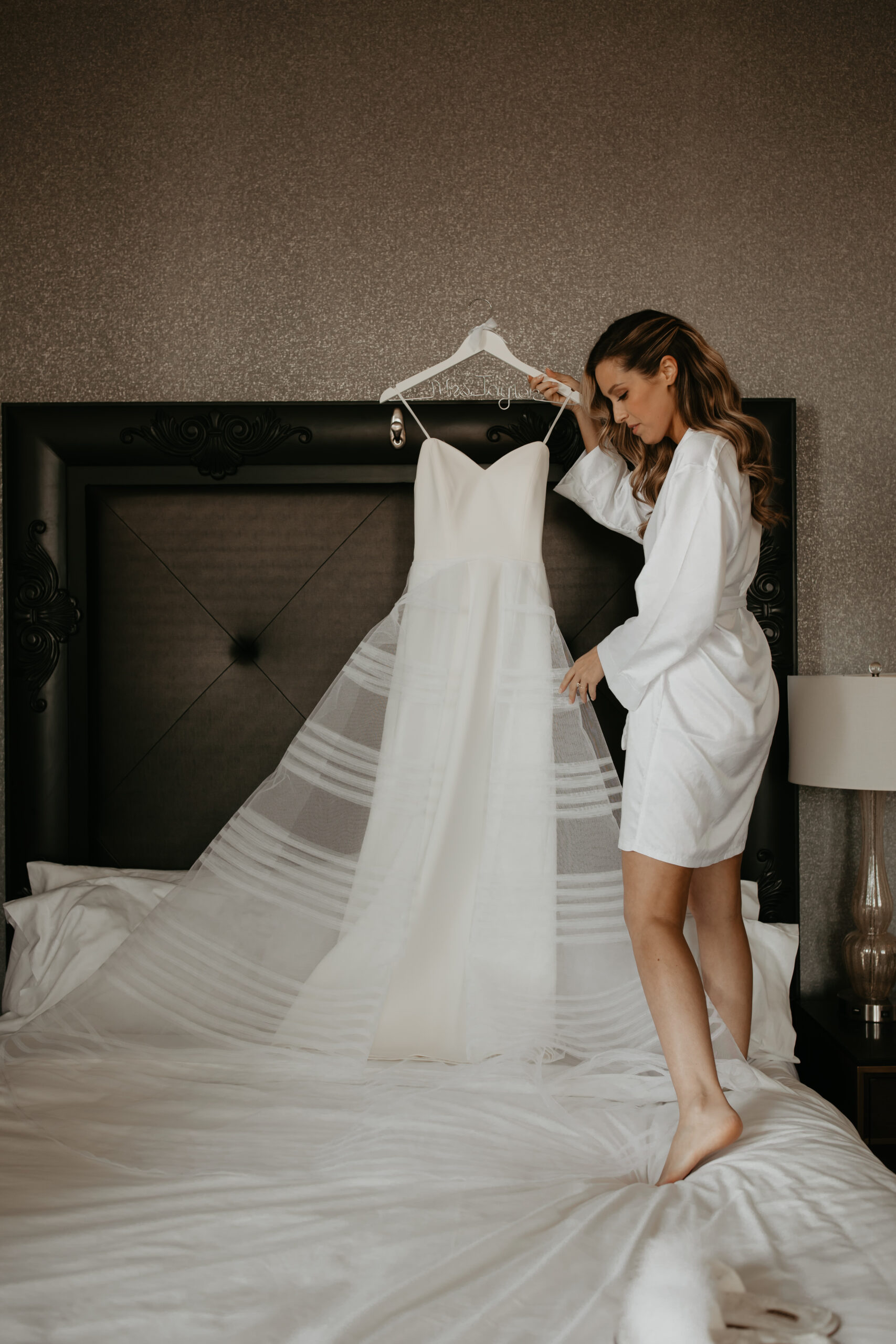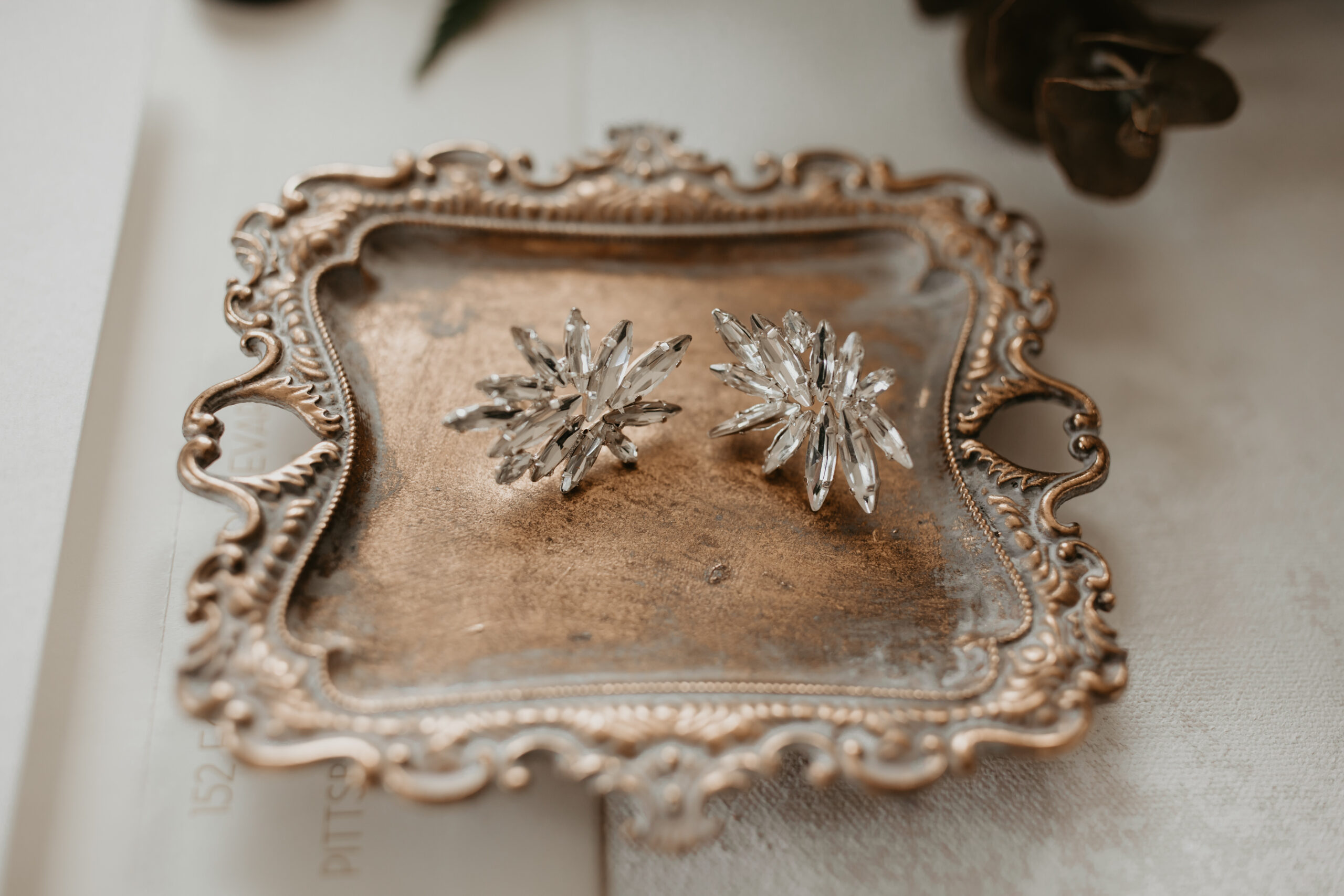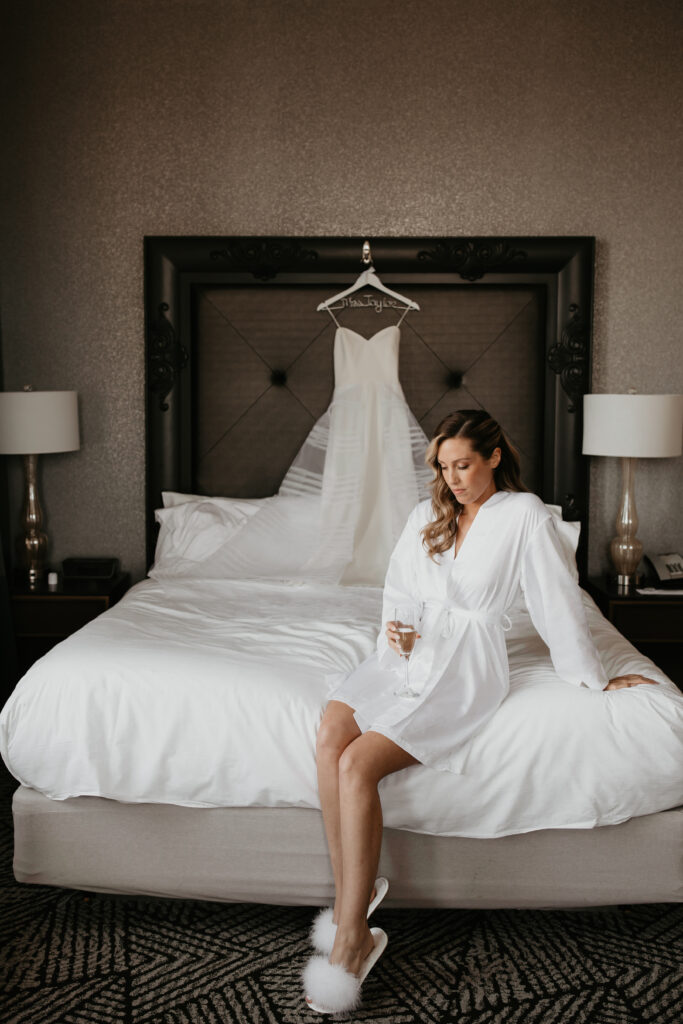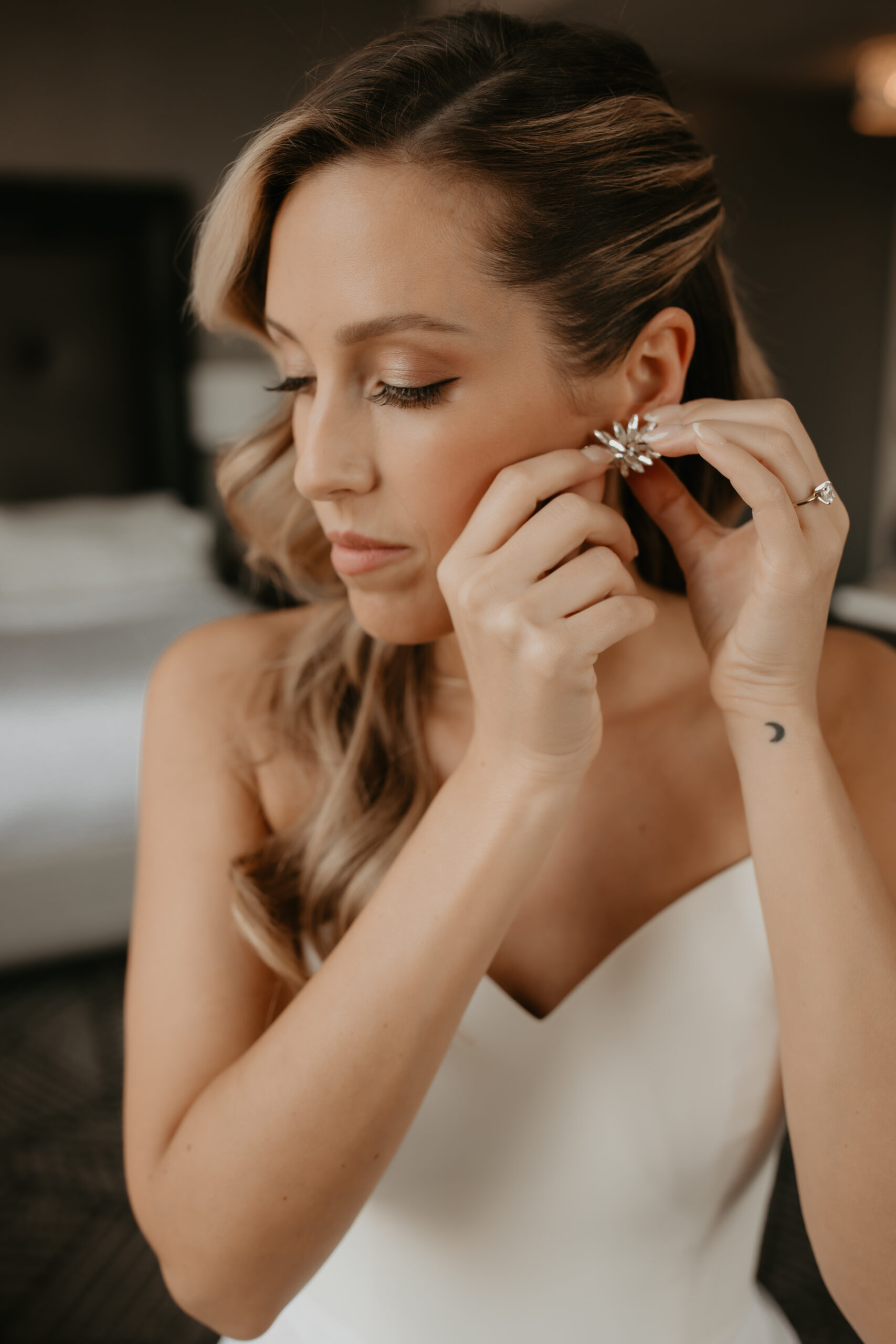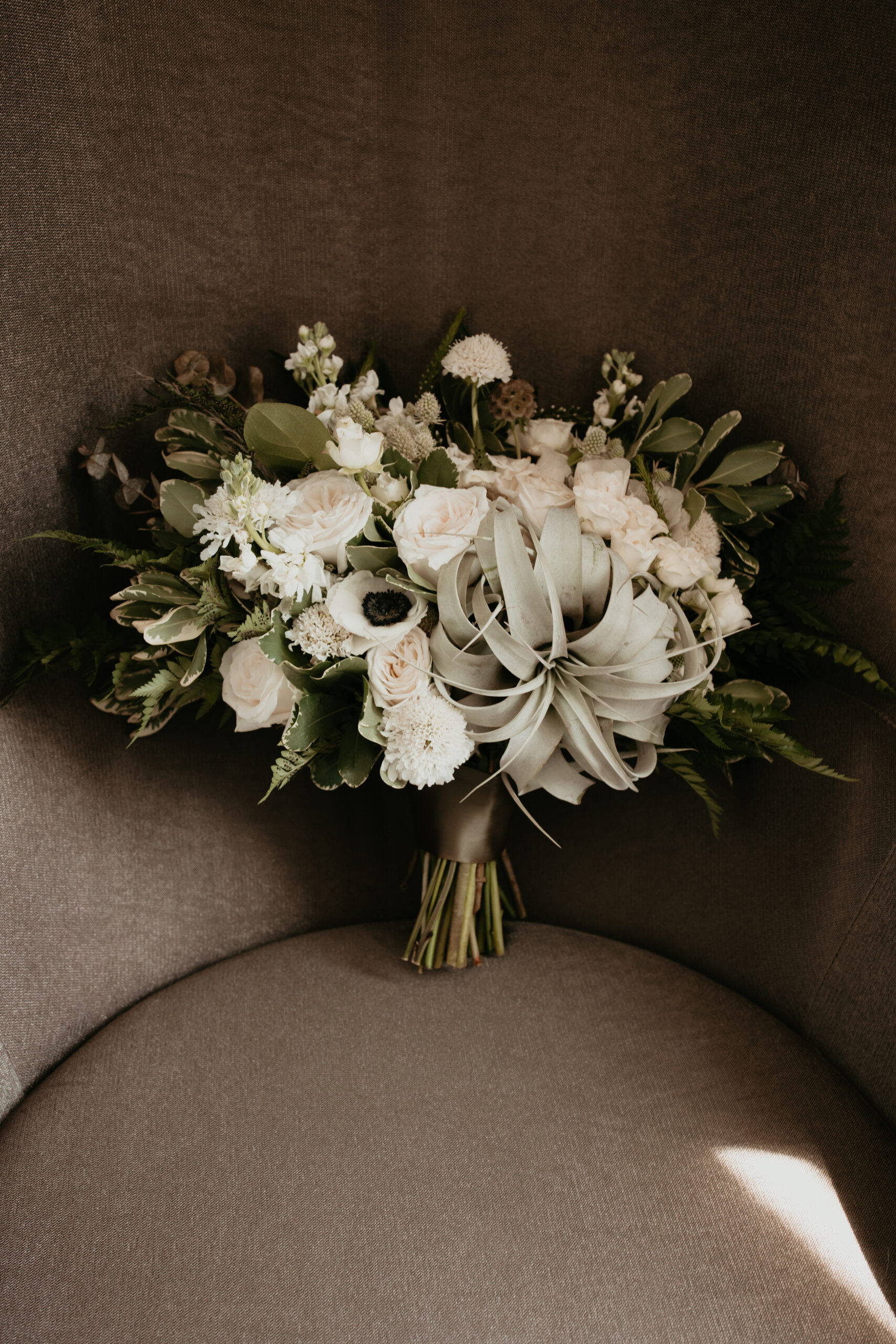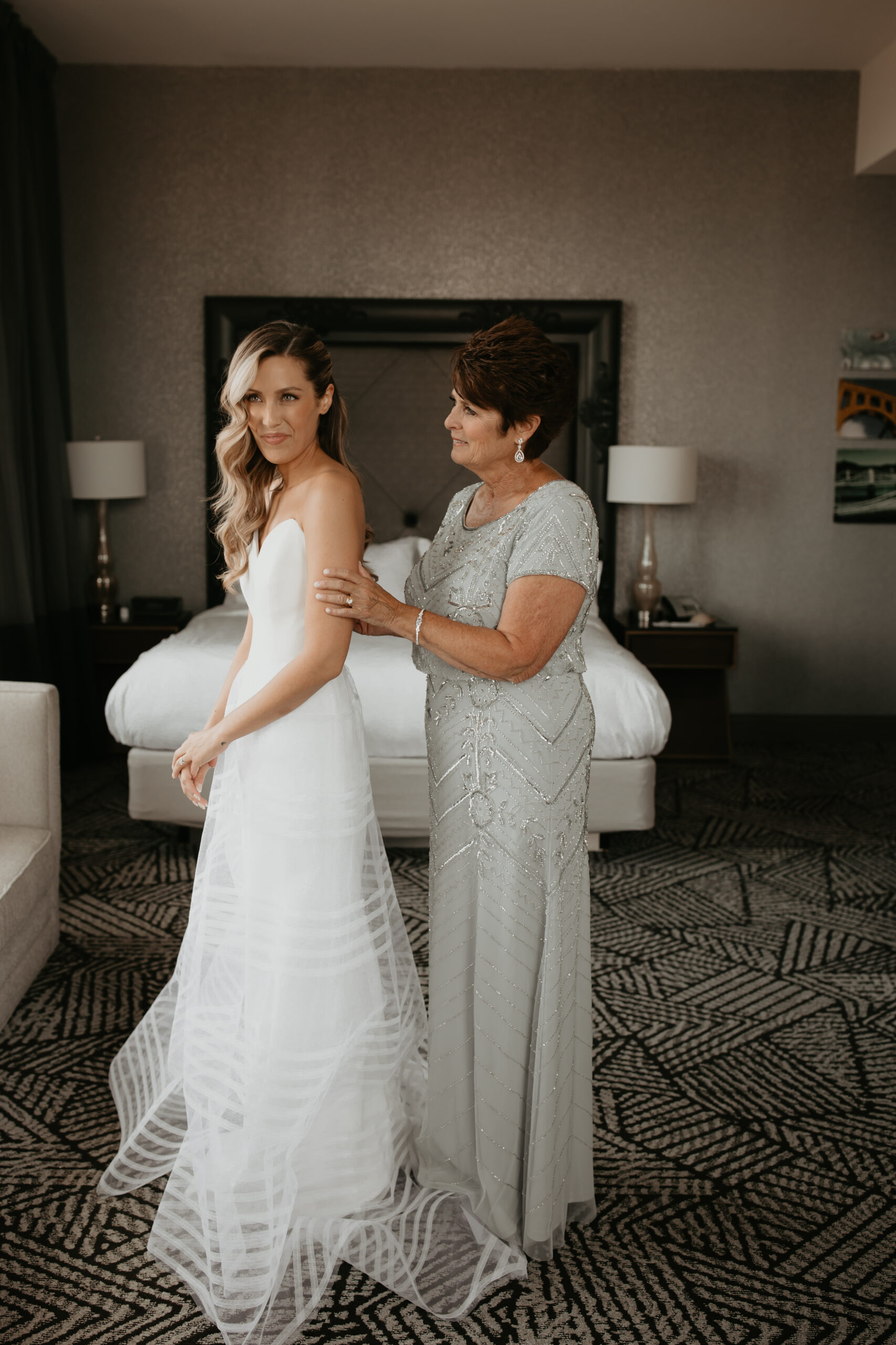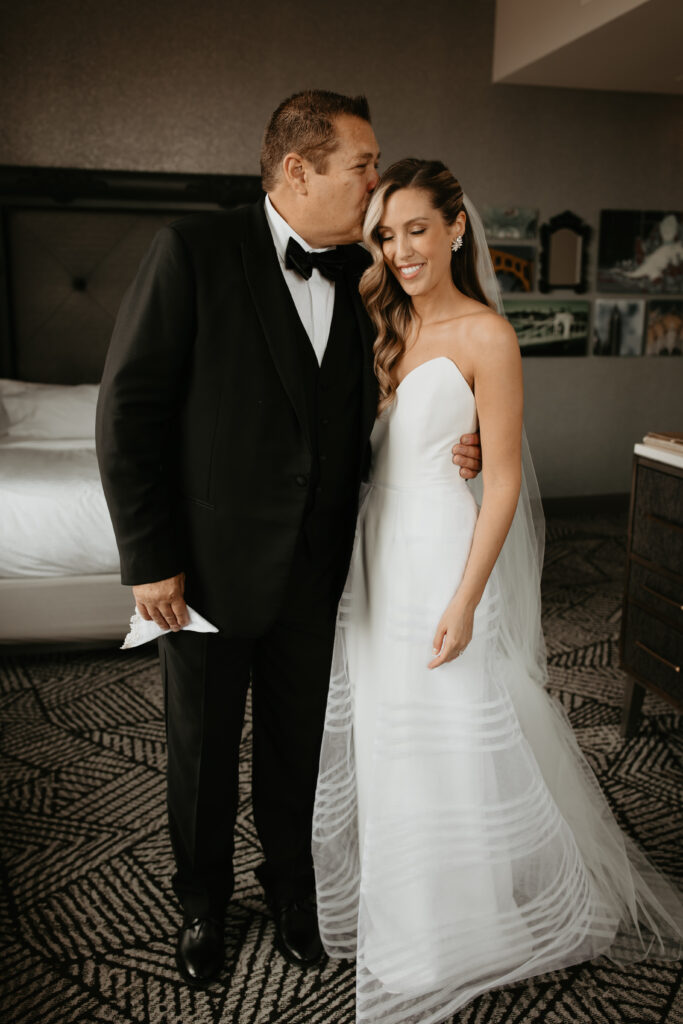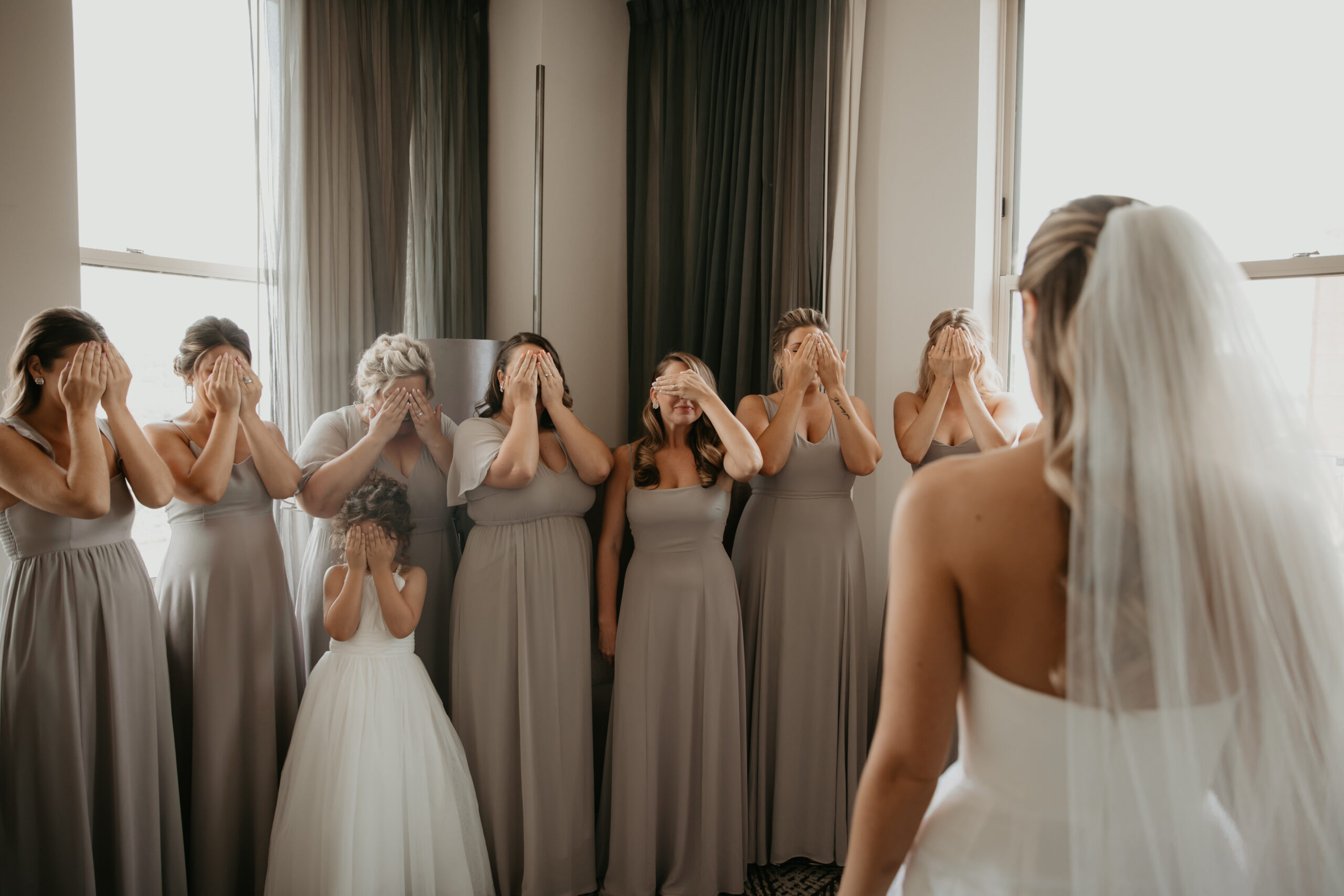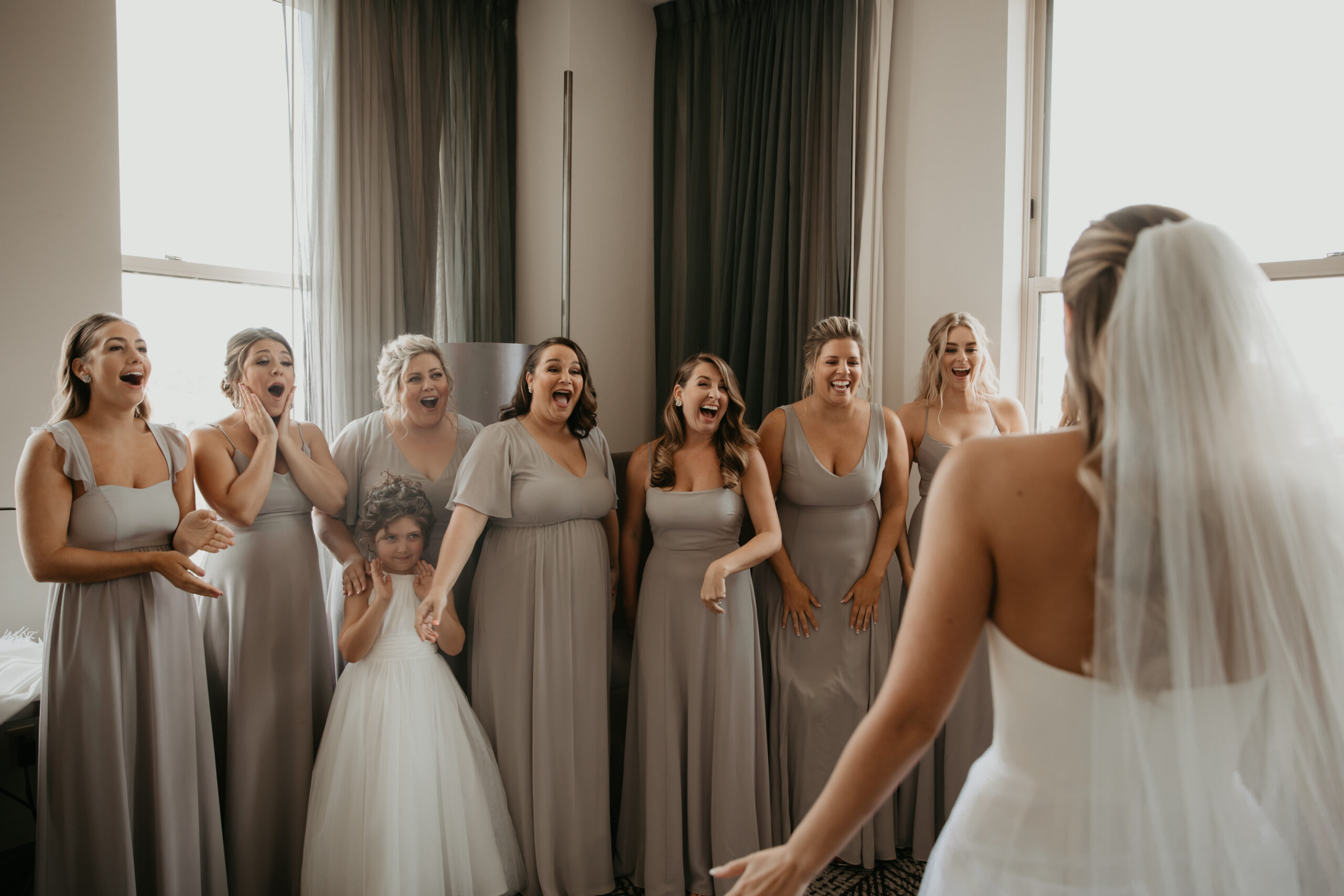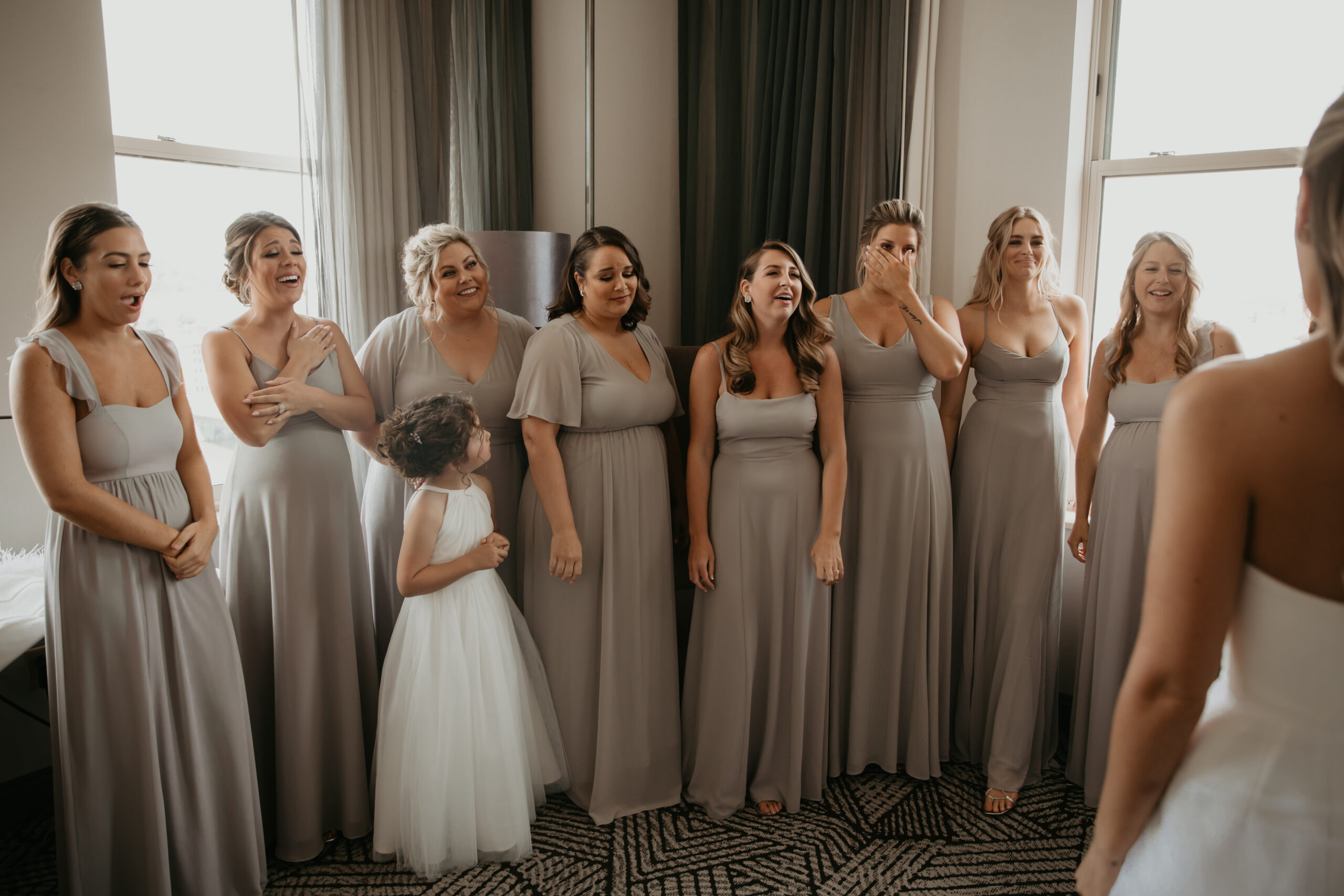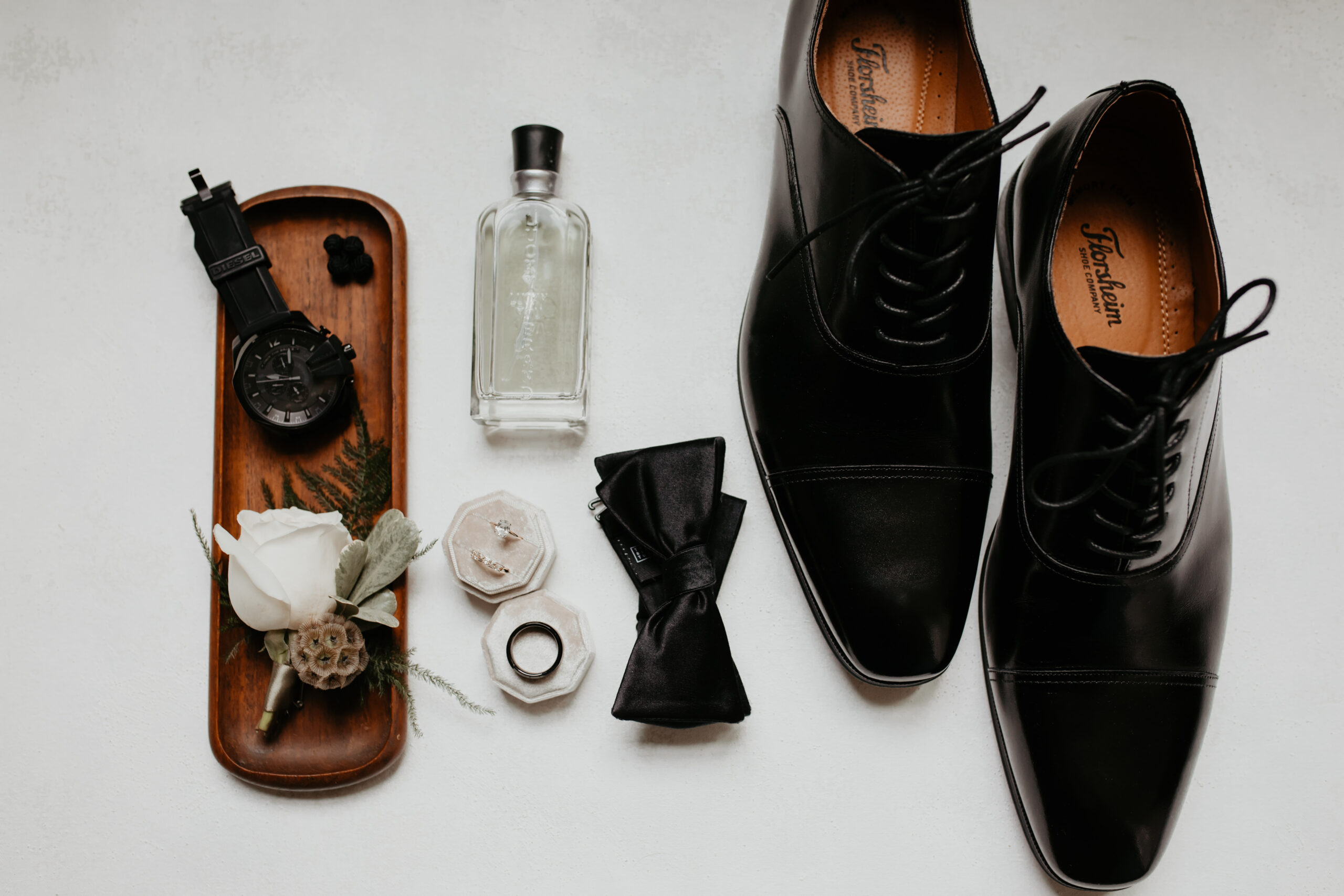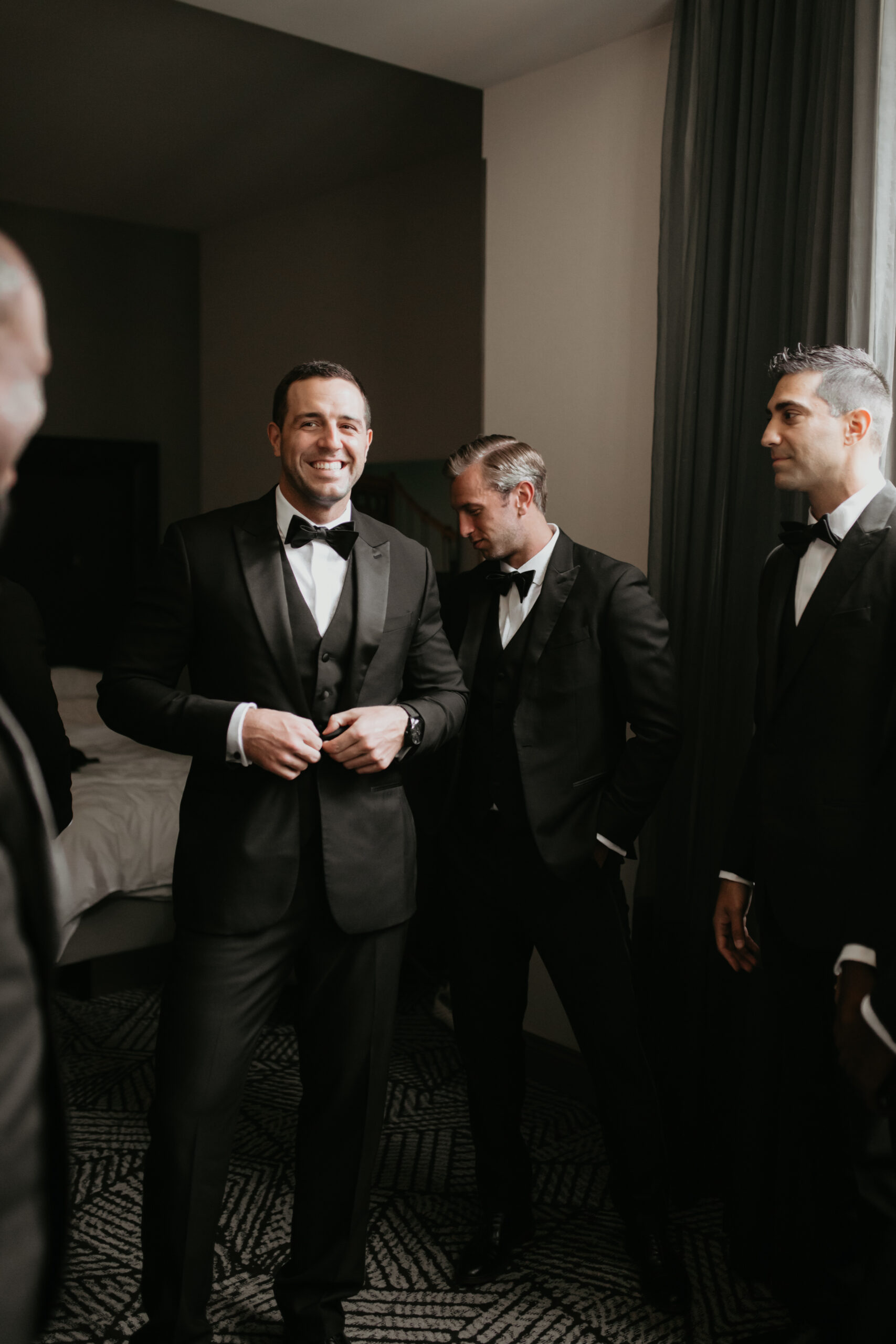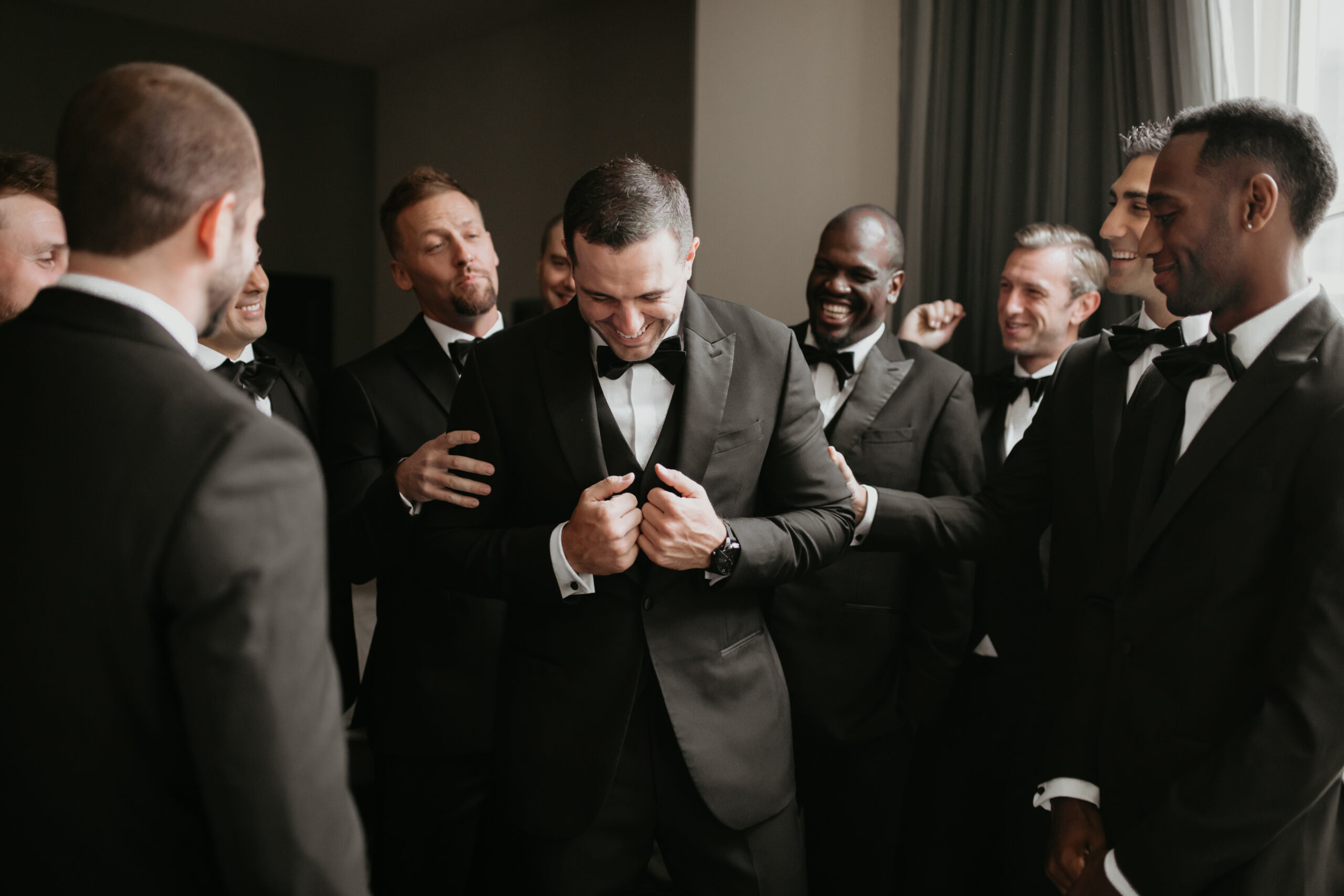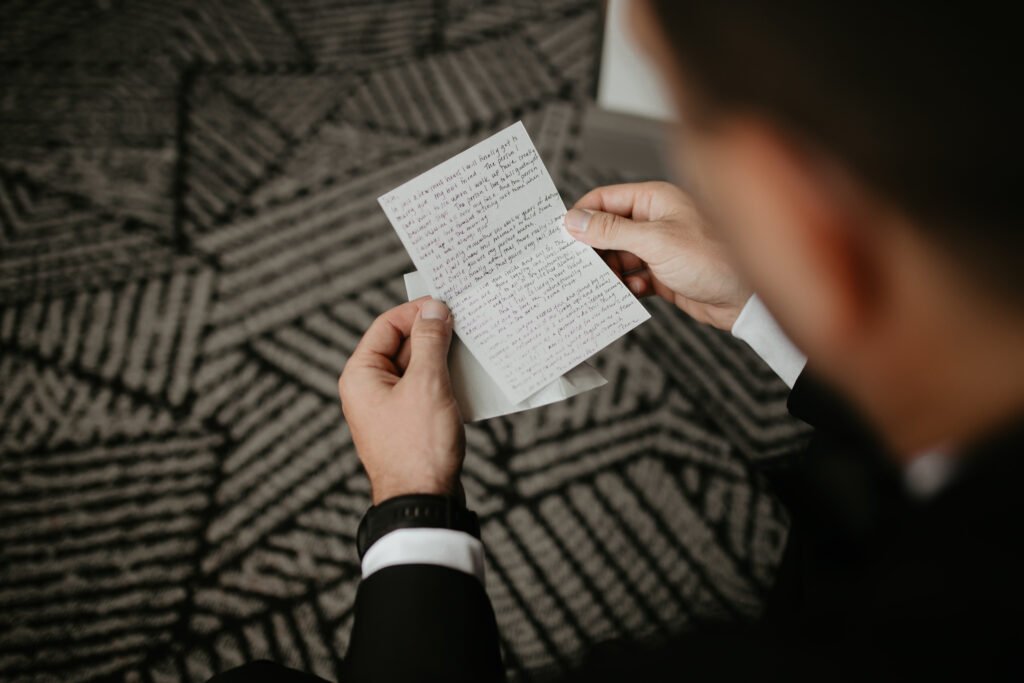 GETTING READY ROBE | FUZZY WHITE SLIPPERS | CRYSTAL LEAF EARRINGS | THE LIPSTICK KIT I USED ON MY WEDDING DAY | MRS BRIDAL HANGER | MONOGRAMMED FLOWER GIRL PAJAMAS | FATHER OF THE BRIDE SOCKS | TRAY WE GOT ENGRAVED FOR OUR PARENTS
We got ready at The Renaissance Hotel in downtown Pittsburgh. I entertained the idea of having the girls get ready at our house but I ultimately chose this route for the sake of not having to clean and deal with any added stress that may have come with that. Anyway, Josh and I each got what I think they called their "Archway Suite" for our wedding party to get ready in. We booked 2 of these for Friday and Saturday so that we had them for the early morning wake up call. Each suite had 2 connecting rooms with a center room that had a couch and wet bar plus an extra bathroom. Lots of space for a bigger bridal party! I used a different empty room that Josh and I had booked for Saturday night to put my dress on in and get the reveal photos. We didn't even plan for that but it worked out perfectly because it was clean, untouched at that point, and had better lighting. I highly recommend doing that if you can swing it because then you don't have to worry about tidying up for the photographer and videographer. My other tip would be to allot more time than you actually think for getting ready. It might seem excessive but I swear every wedding I've ever been in, there's always a bit of chaos right when you need to leave for the altar!
I did not get my girls matching pajamas or robes to get ready in. I just had them wear white tops and black leggings to look semi-coordinated! This is obviously personal preference but I knew the morning would go by quickly and it was not top priority for me! I'm honestly glad I did not put too much thought into the staged group "bed photos" because I wasn't able to be in them because I was finishing hair and makeup! LOL!
Oh and the cat's already out of the bag so I'm sure you've seen if you follow me elsewhere… BUT! …I got Josh a dog for his wedding gift as you can see in the photos above! He has been pretend-talking to his dog "Bean" for years so I already knew what the name would be. I got him a personalized dog tag and he was surprised to say the least! He never thought I would be on board with getting a dog but I had this plan in mind for a while now so I was playing it off that way x10. We pick get to bring her home next Thursday!
TYING THE KNOT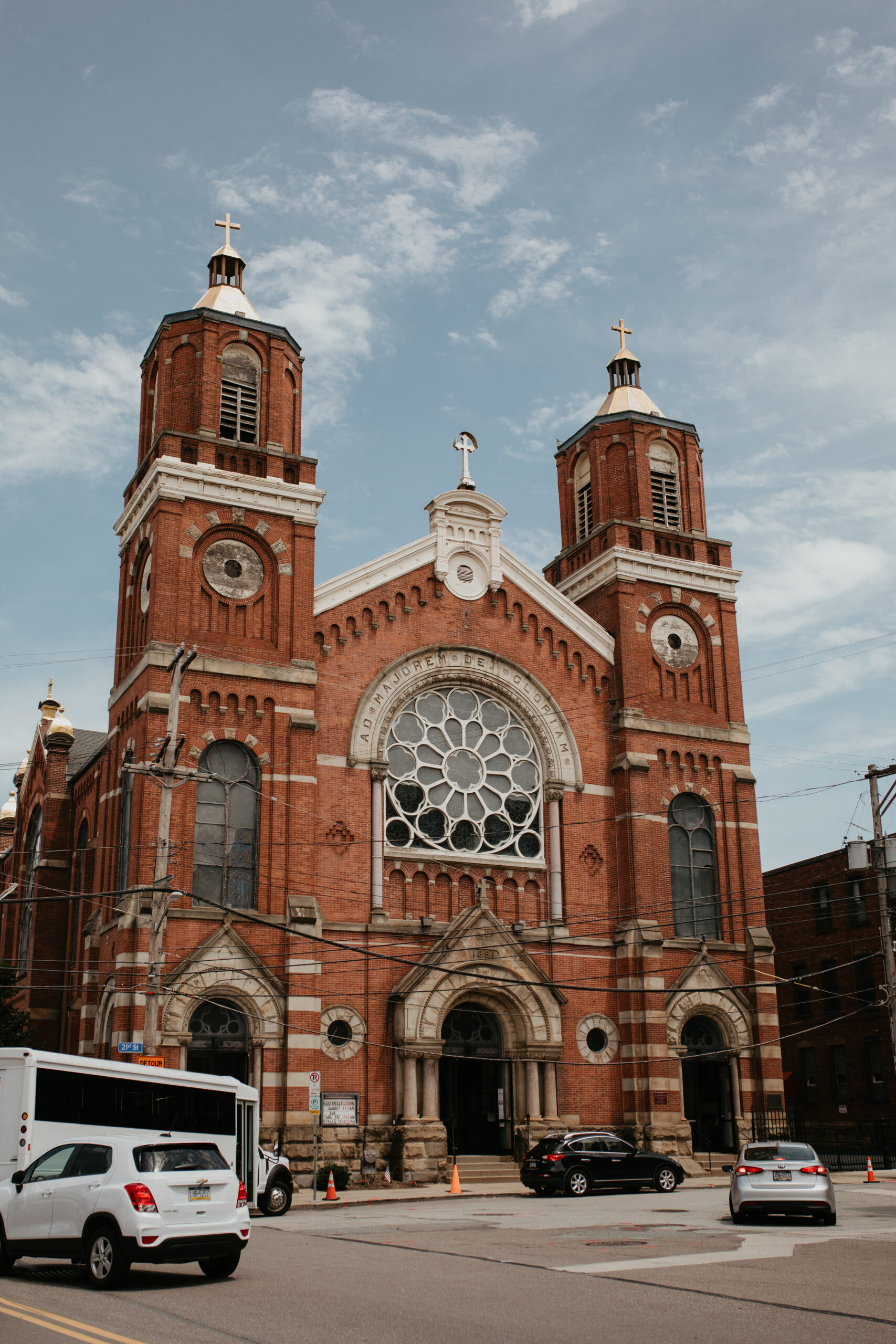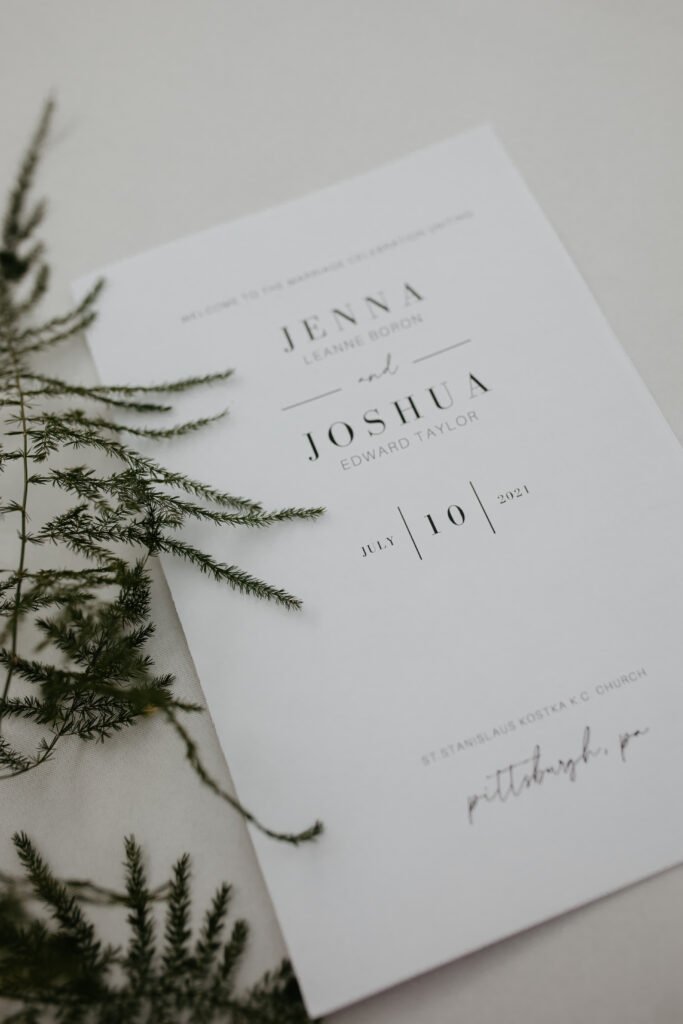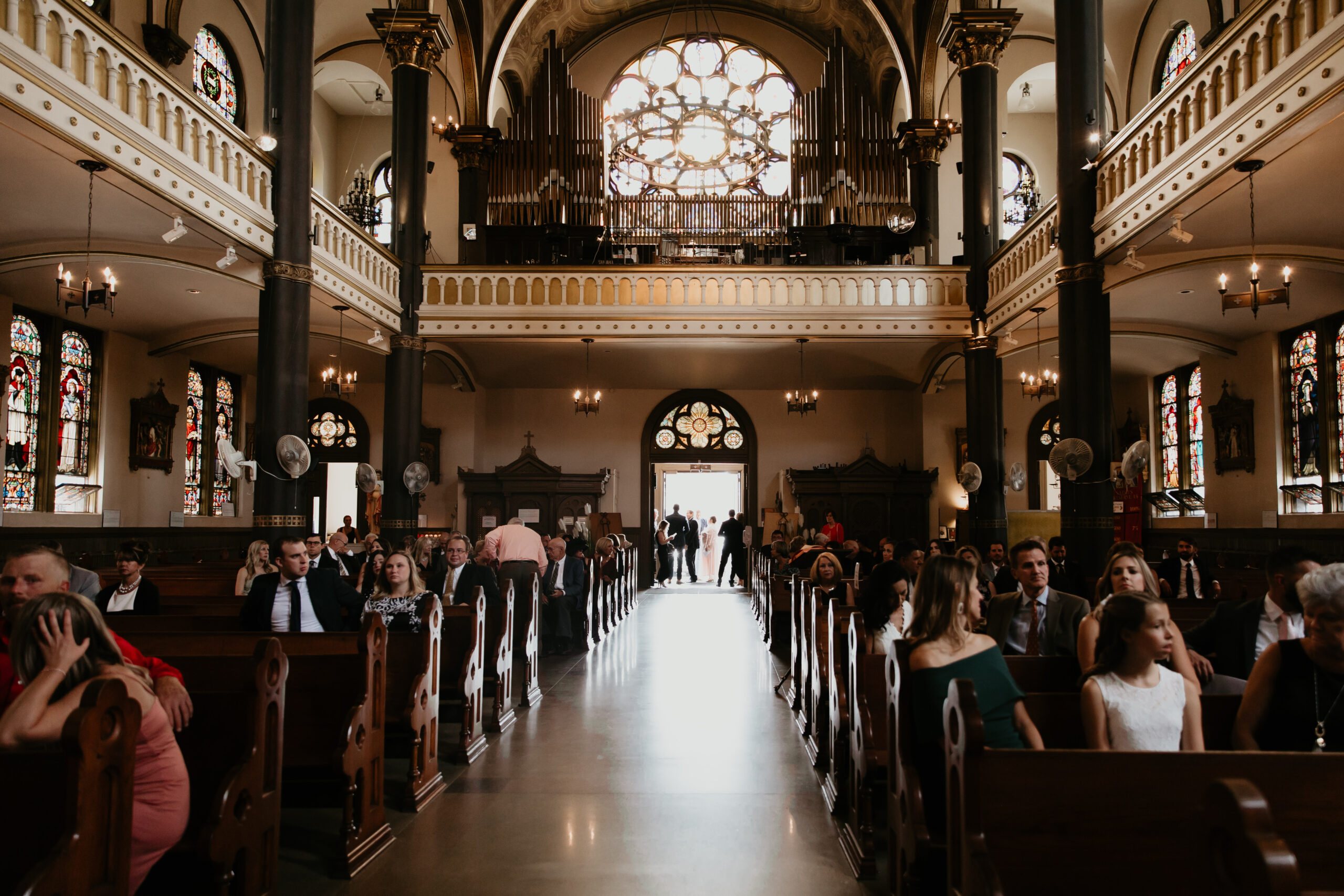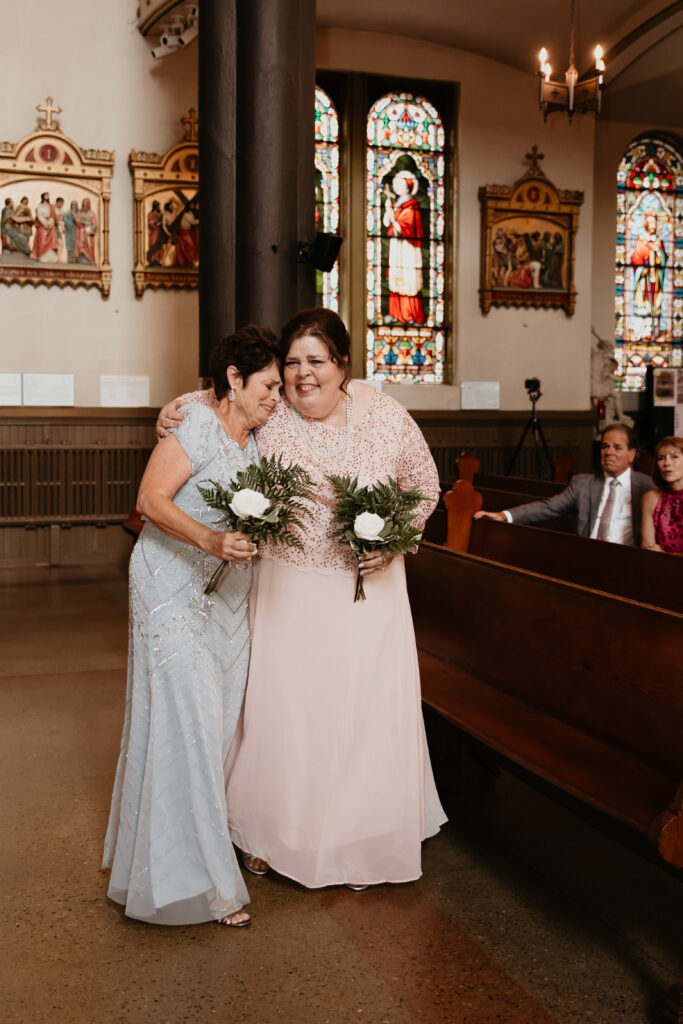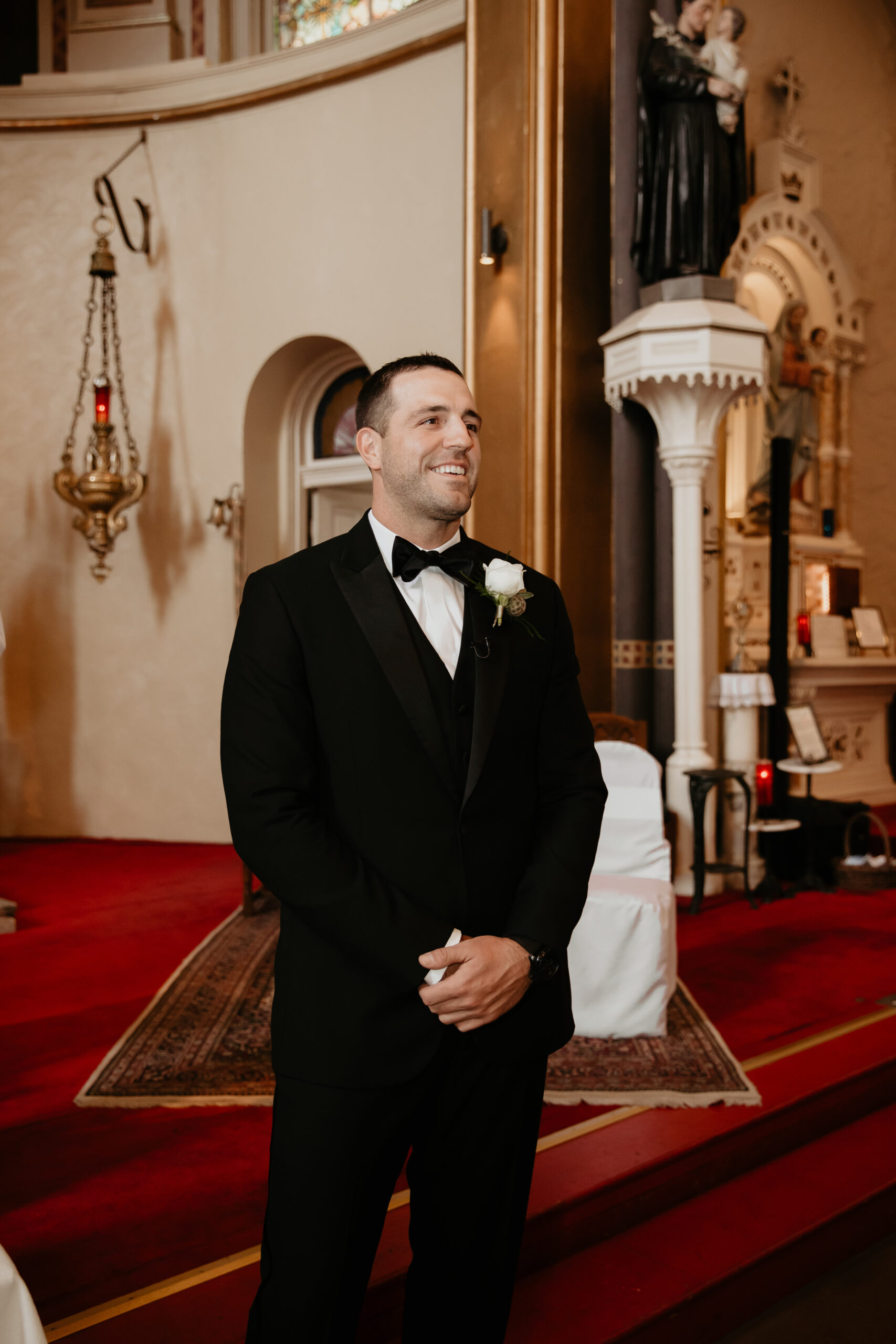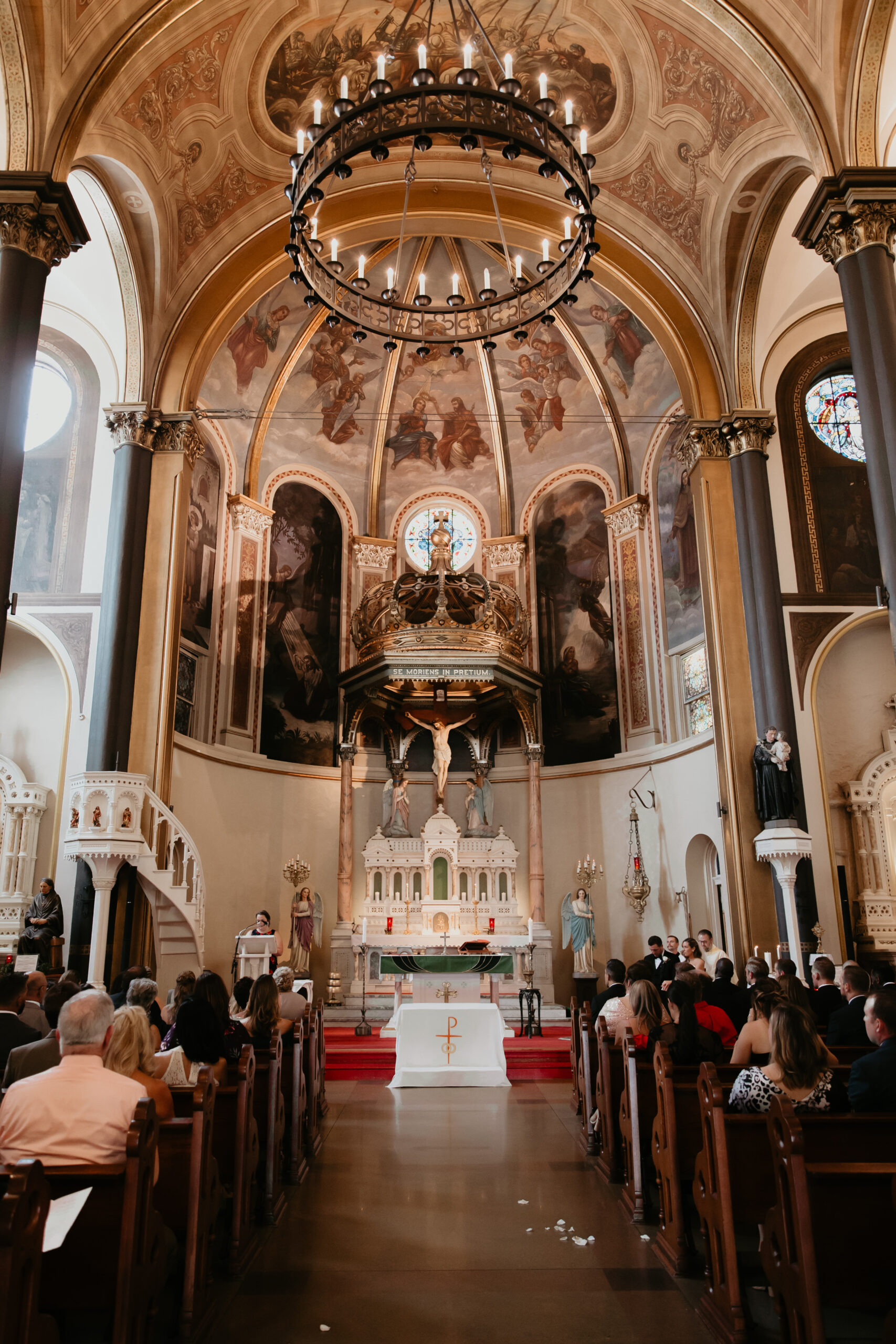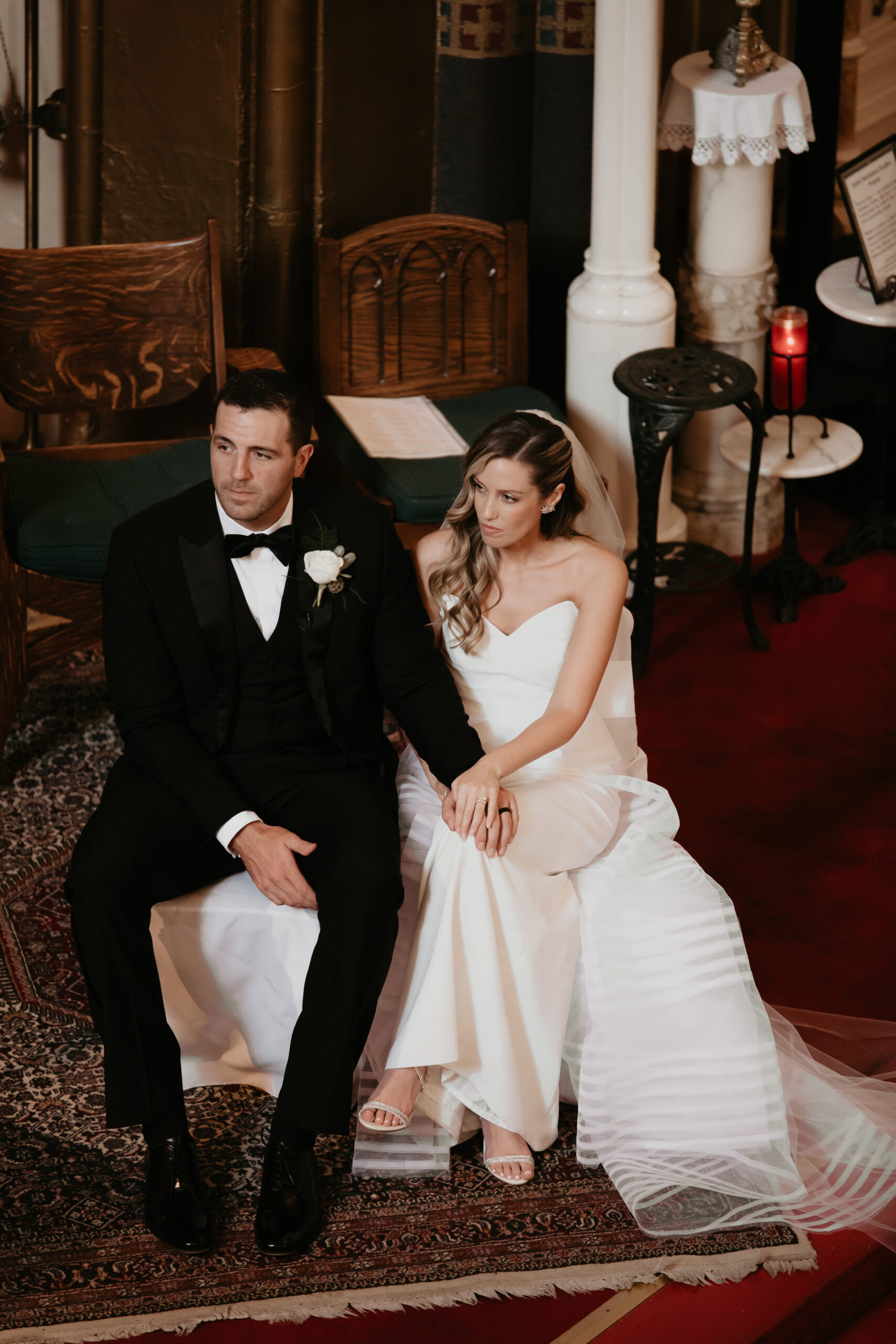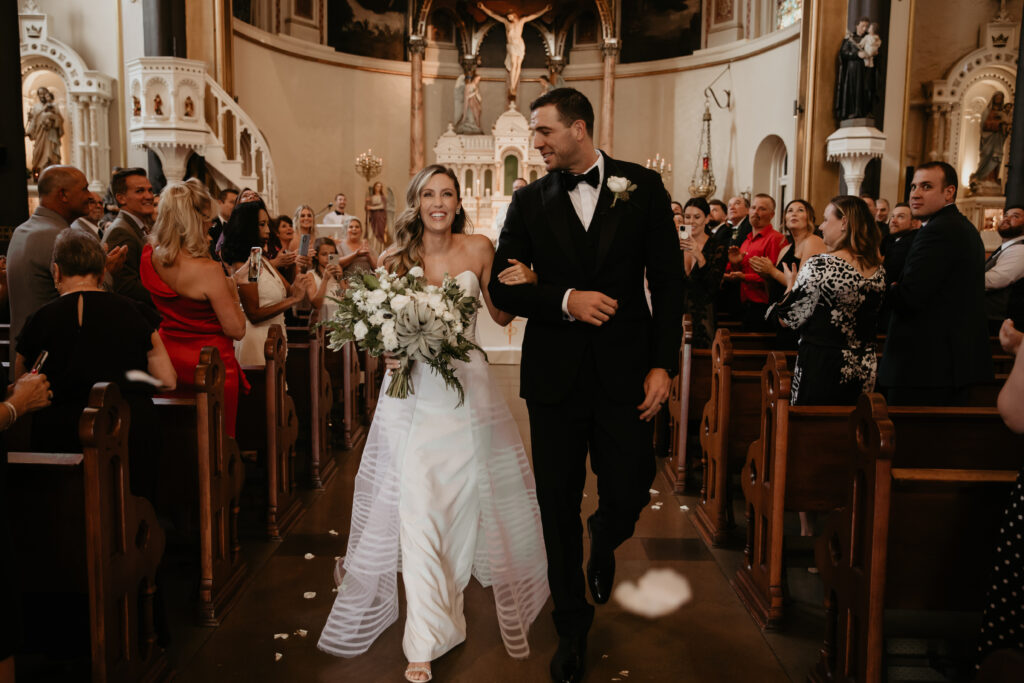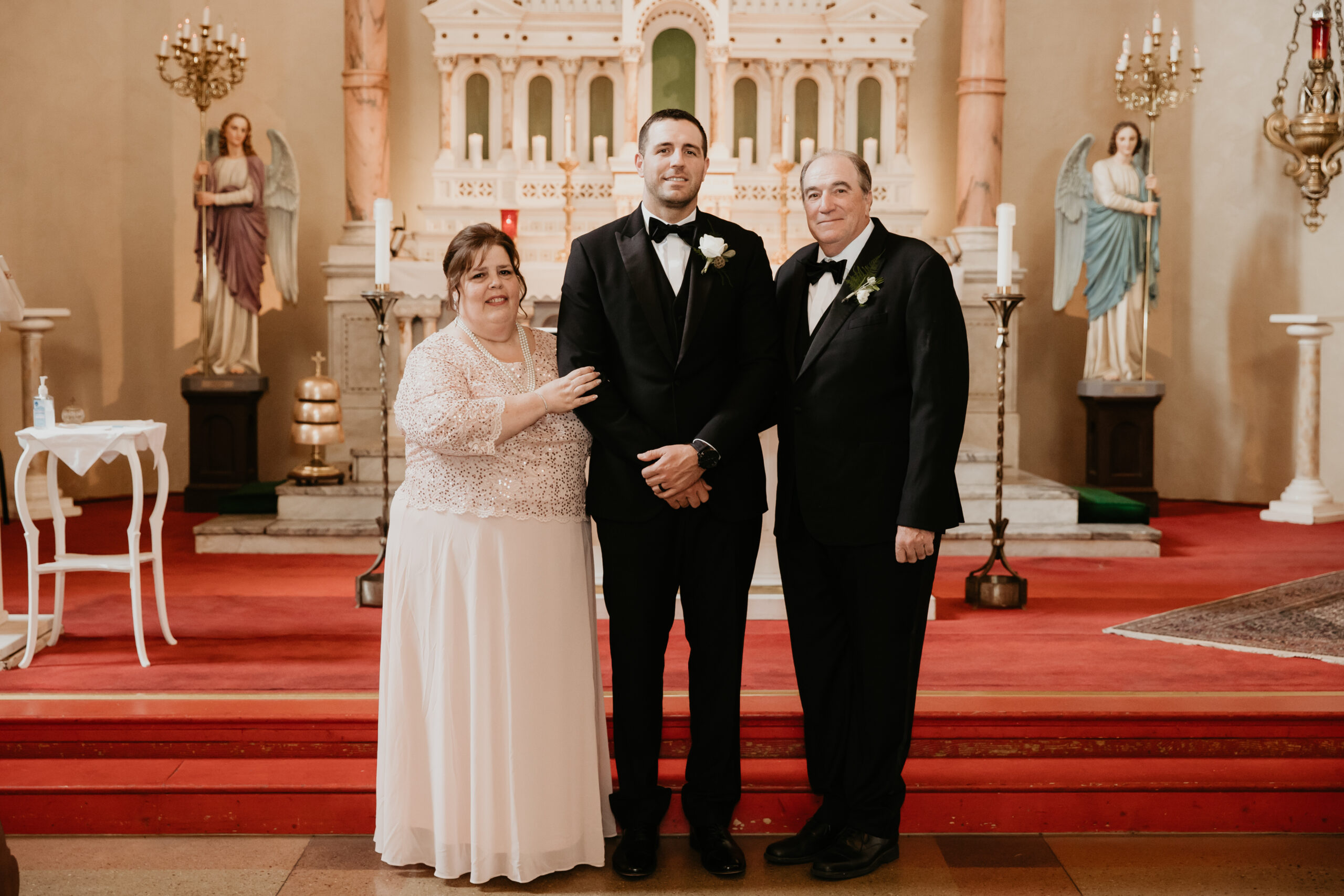 We had our ceremony at St. Stanislaus Church in the Strip District. The church has gorgeous architecture and they offer a rose petal drop for the exit which was SO dreamy! If you missed it, you can check it out in our teaser video by Bridge Perspective here! Walking down the aisle (and the moments leading up to it) is something I'll never forget. It was literally tunnel vision!
OUR WEDDING PARTY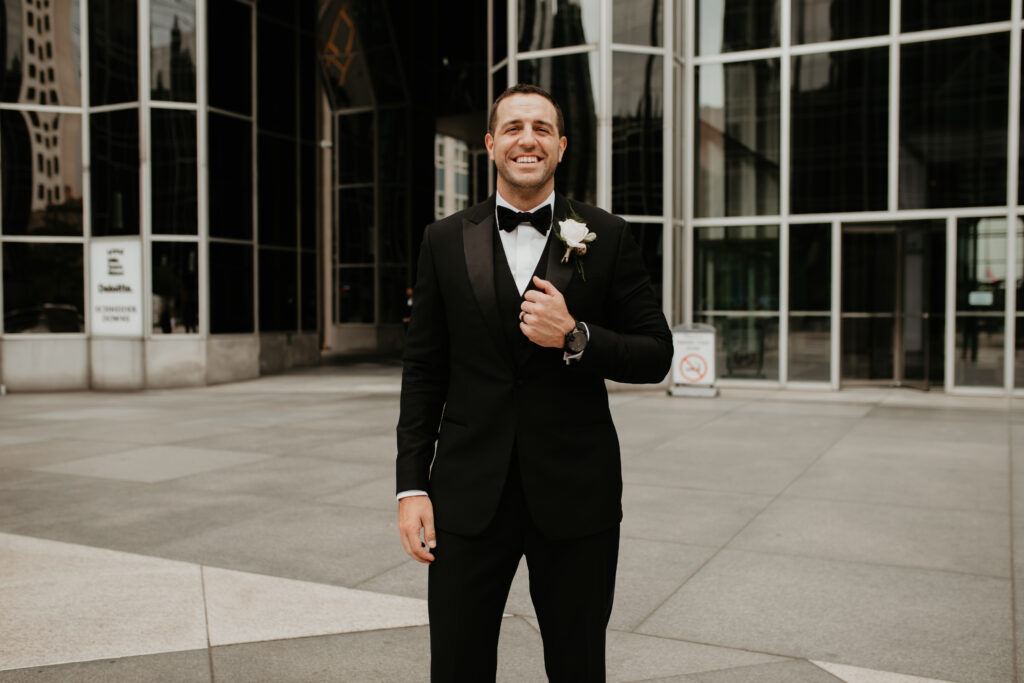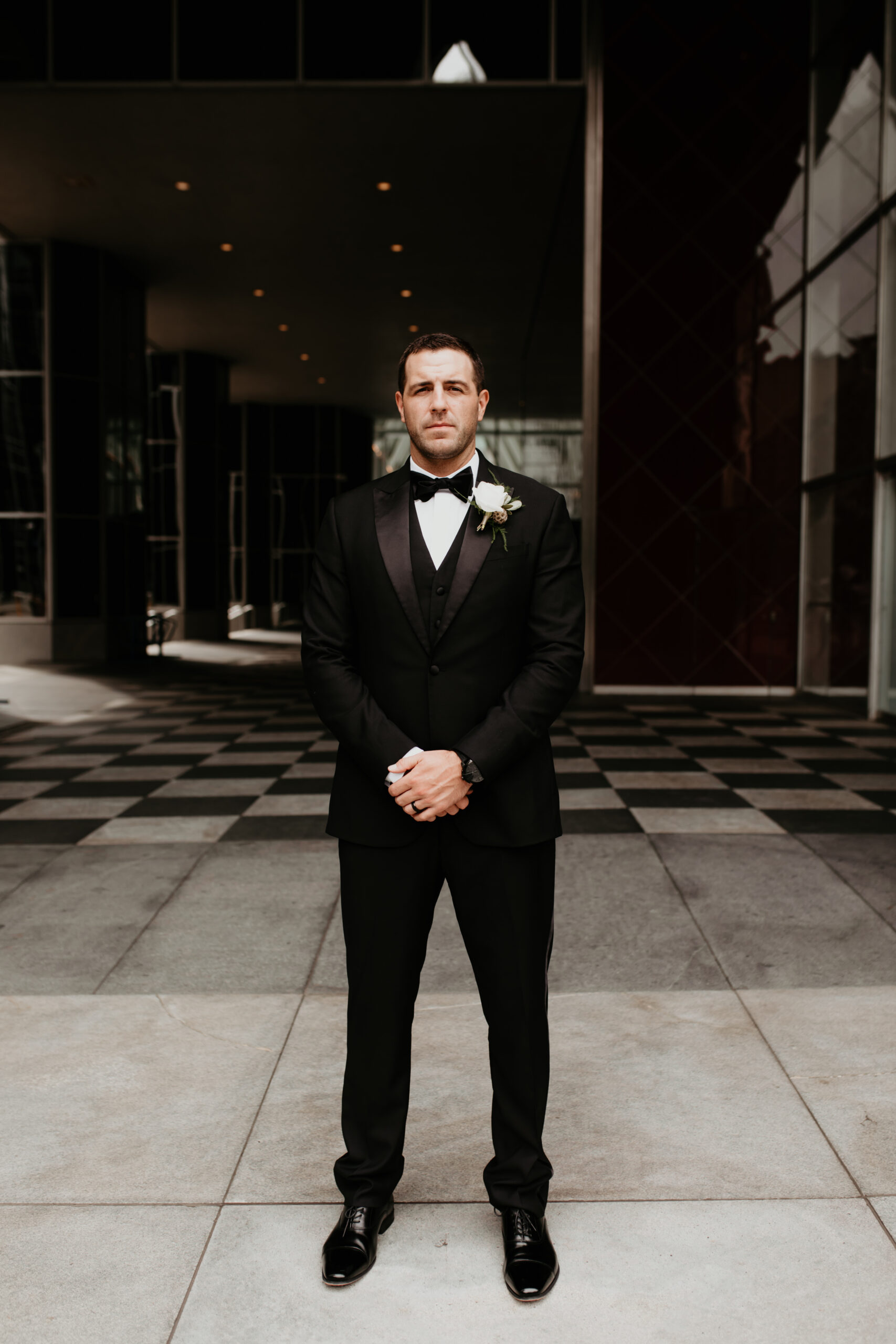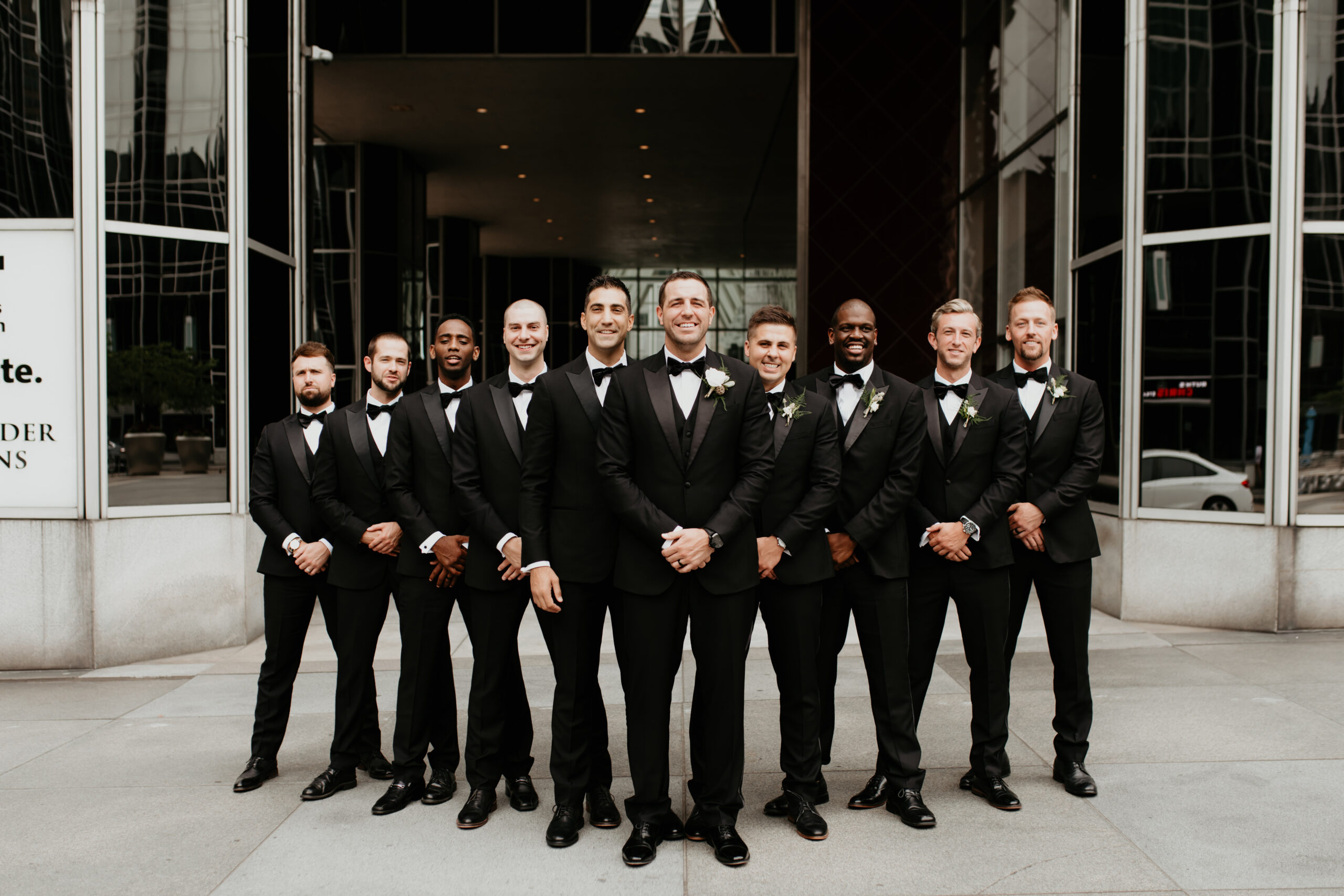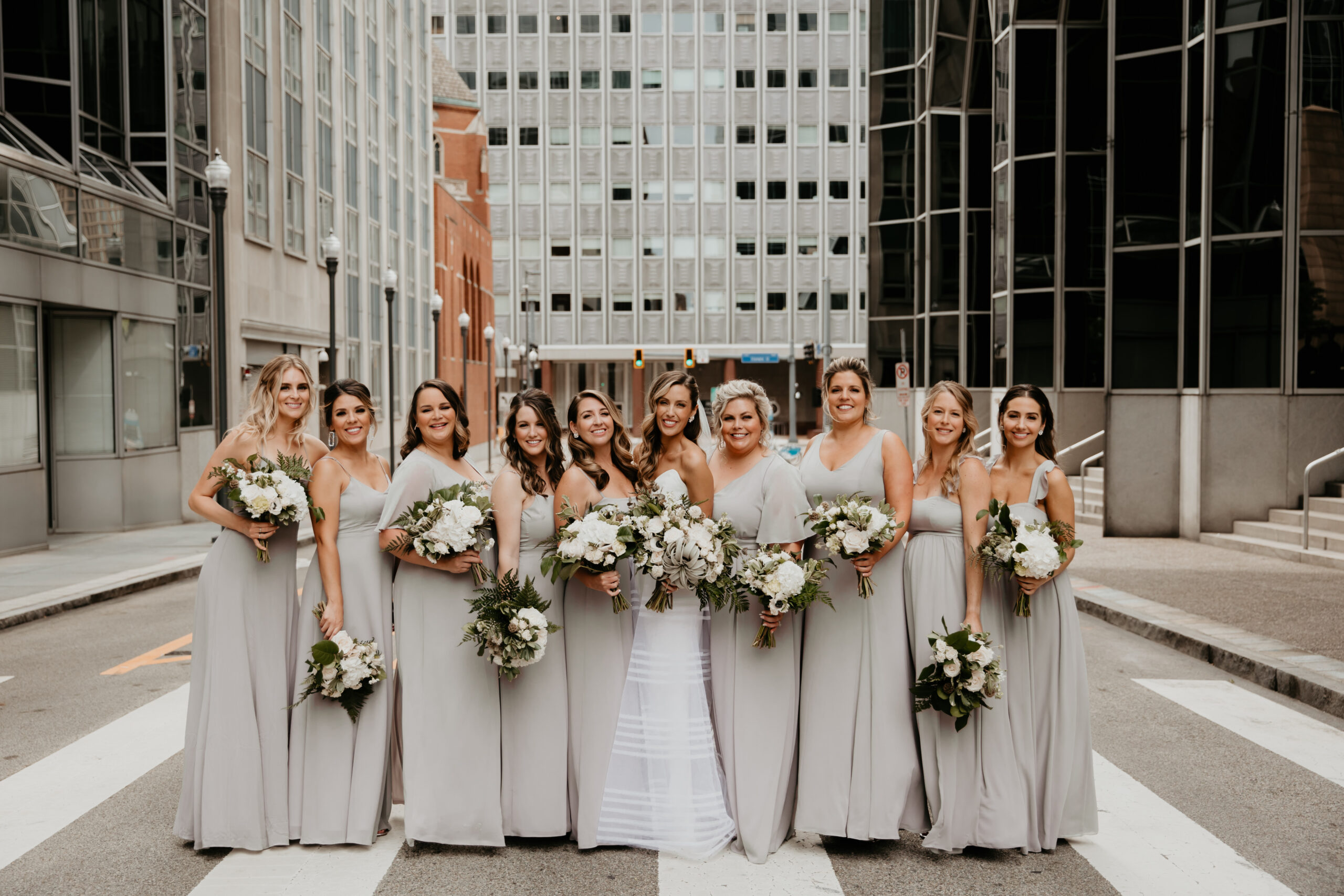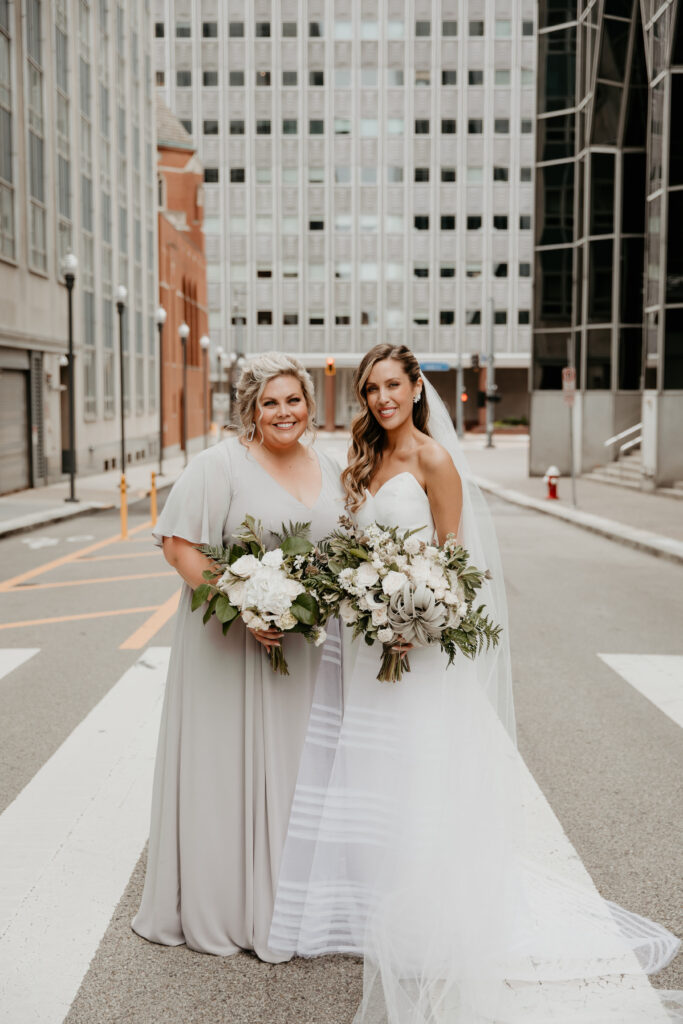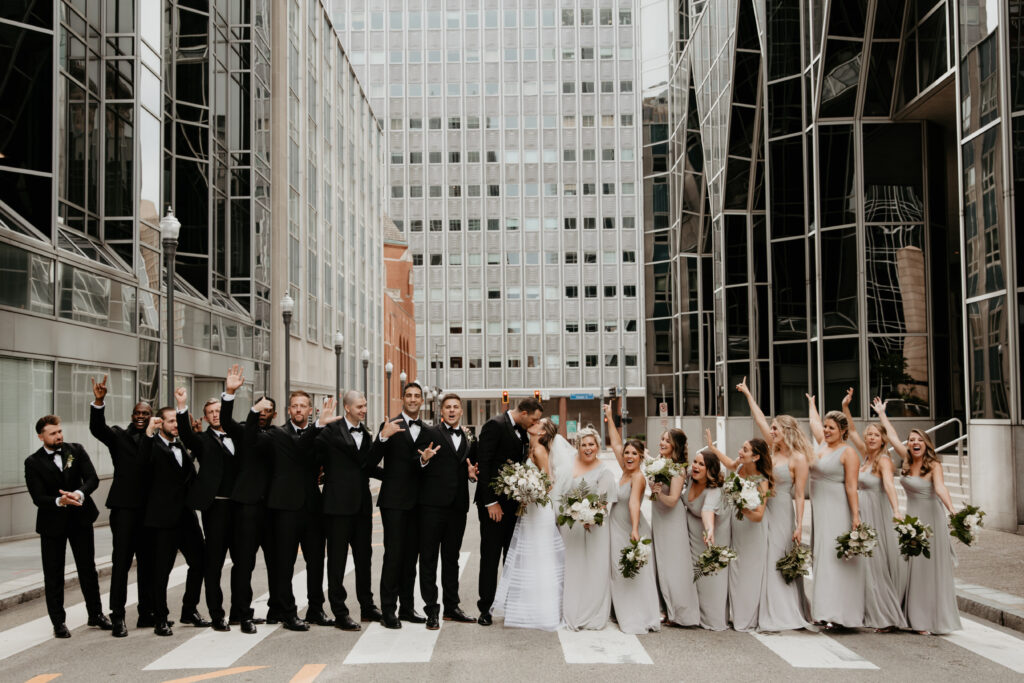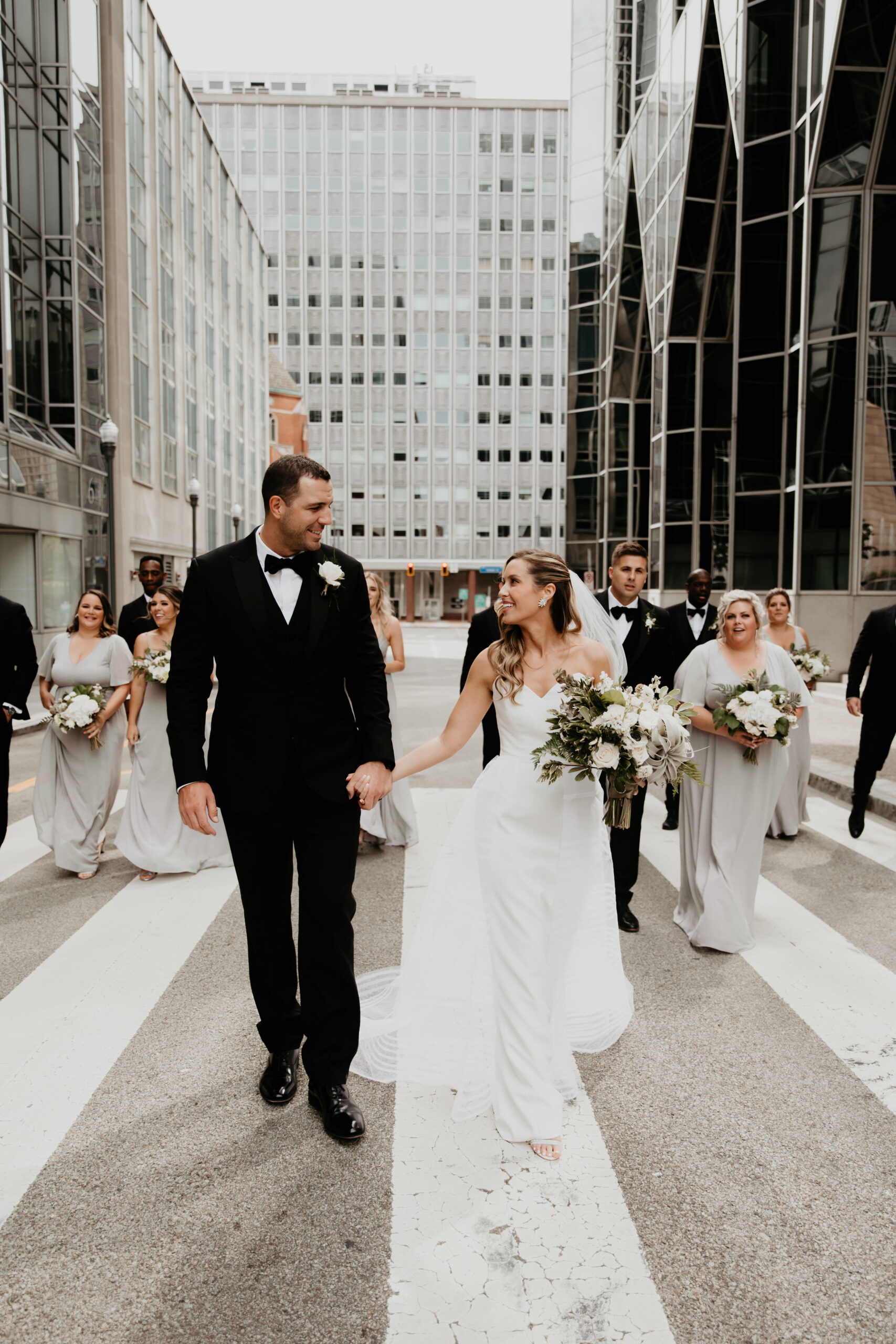 I worked with Show Me Your Mumu for the girls' bridesmaid dresses. They wore different styles but I had them all in the color "Dove Grey" and they looked gorgeous! I chose 4 different earring styles for them which you can check out here, here, here, and here. I'm going to refrain from mentioning the tux rental company that the guys used because we did not have a good experience. I'm giving them the benefit of the doubt because of the pandemic but our group ran into some pretty inconvenient issues with the orders.
But moving on!
I told this story on Instagram stories already but THIS is about the moment that my dress' half-skirt partially ripped off from the waistline after being stepped on. LOL, LOL. Not just a tiny tear on the bottom or the back… THE MAIN EVENT was hanging off from the right side. We can totally all laugh about it now but I still can't believe that happened! Mostly all of these wedding party photos were taken before my mom had the chance to hand-stitch it back together but you can't even tell because my flower bouquet was so big! I had about a 2 minute meltdown then the show had to go on so we could get to cocktail hour for the *dress repair*. They say there's always something that goes wrong and that was my story!
OUR PORTRAITS & RECEPTION DETAILS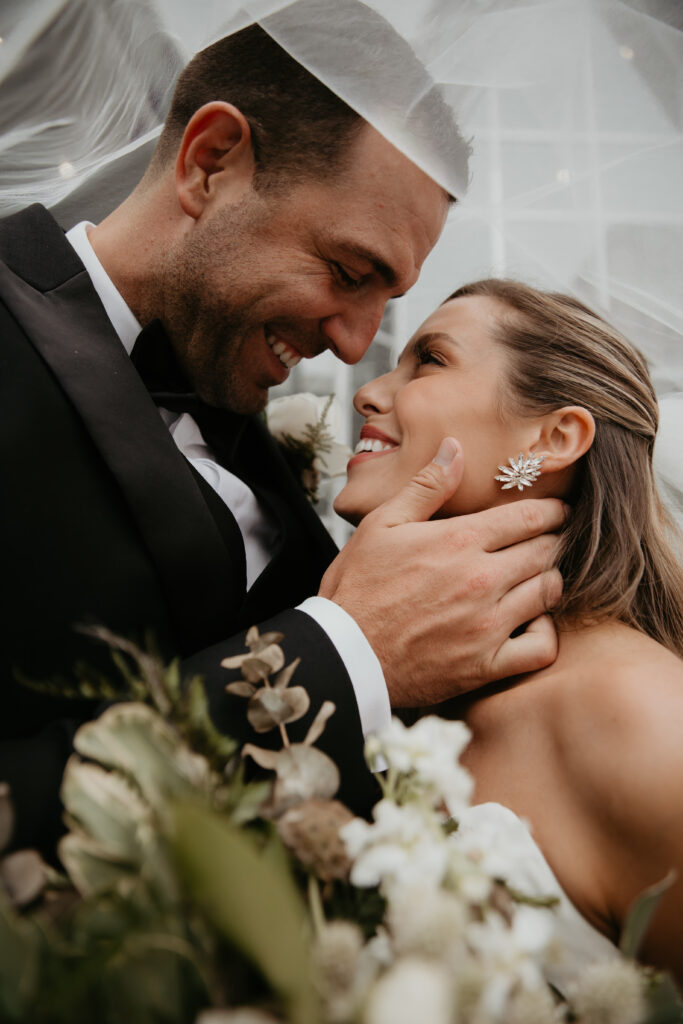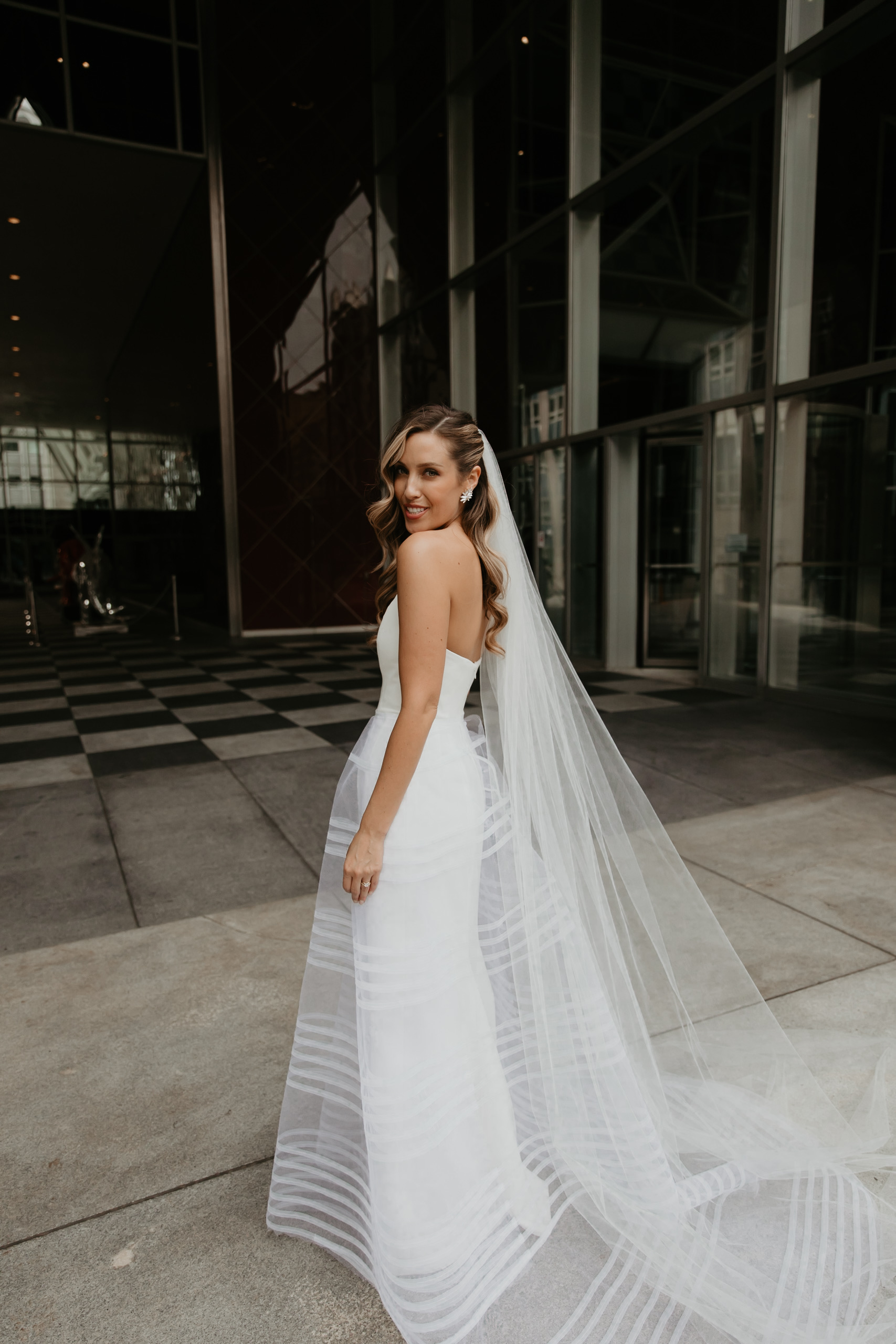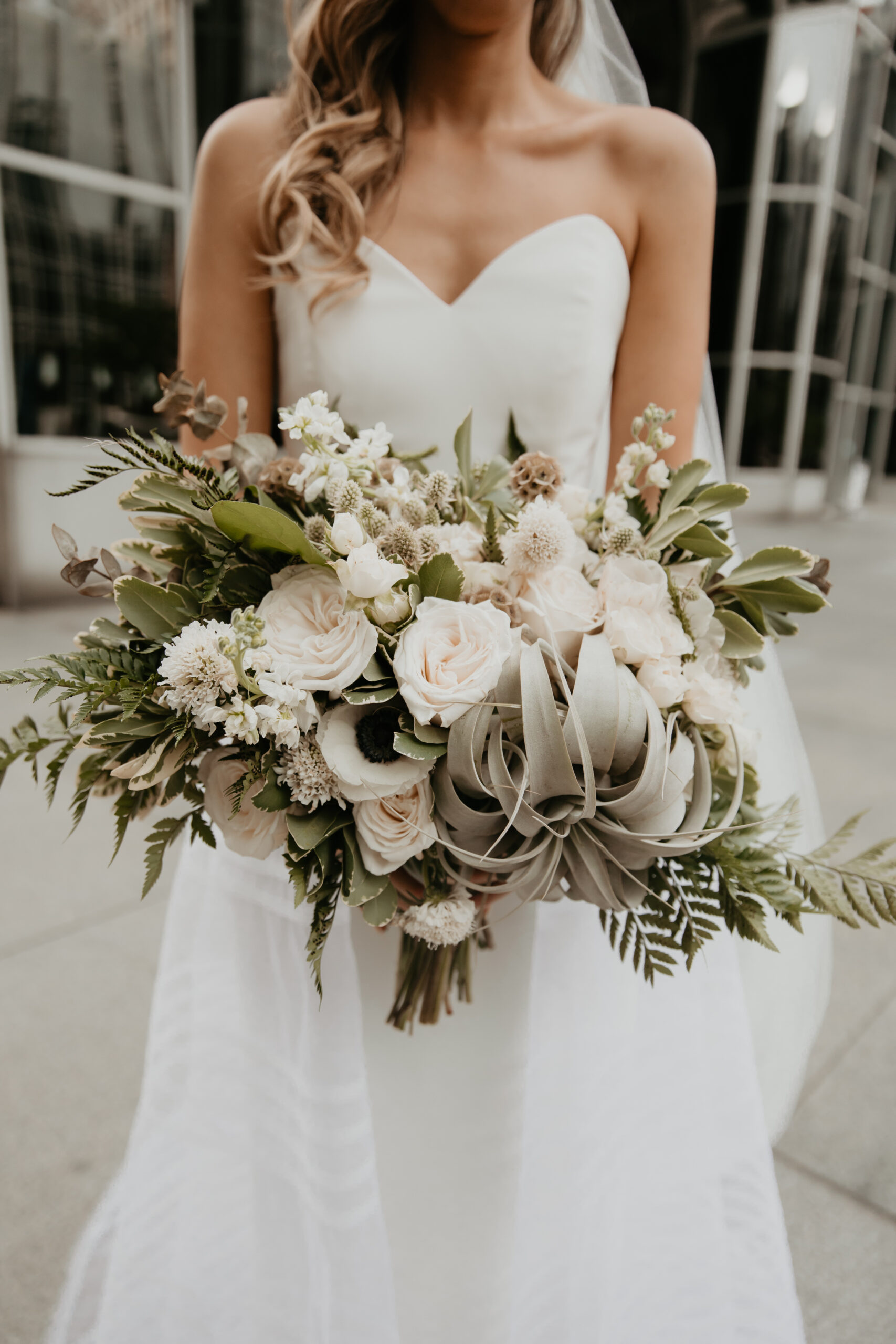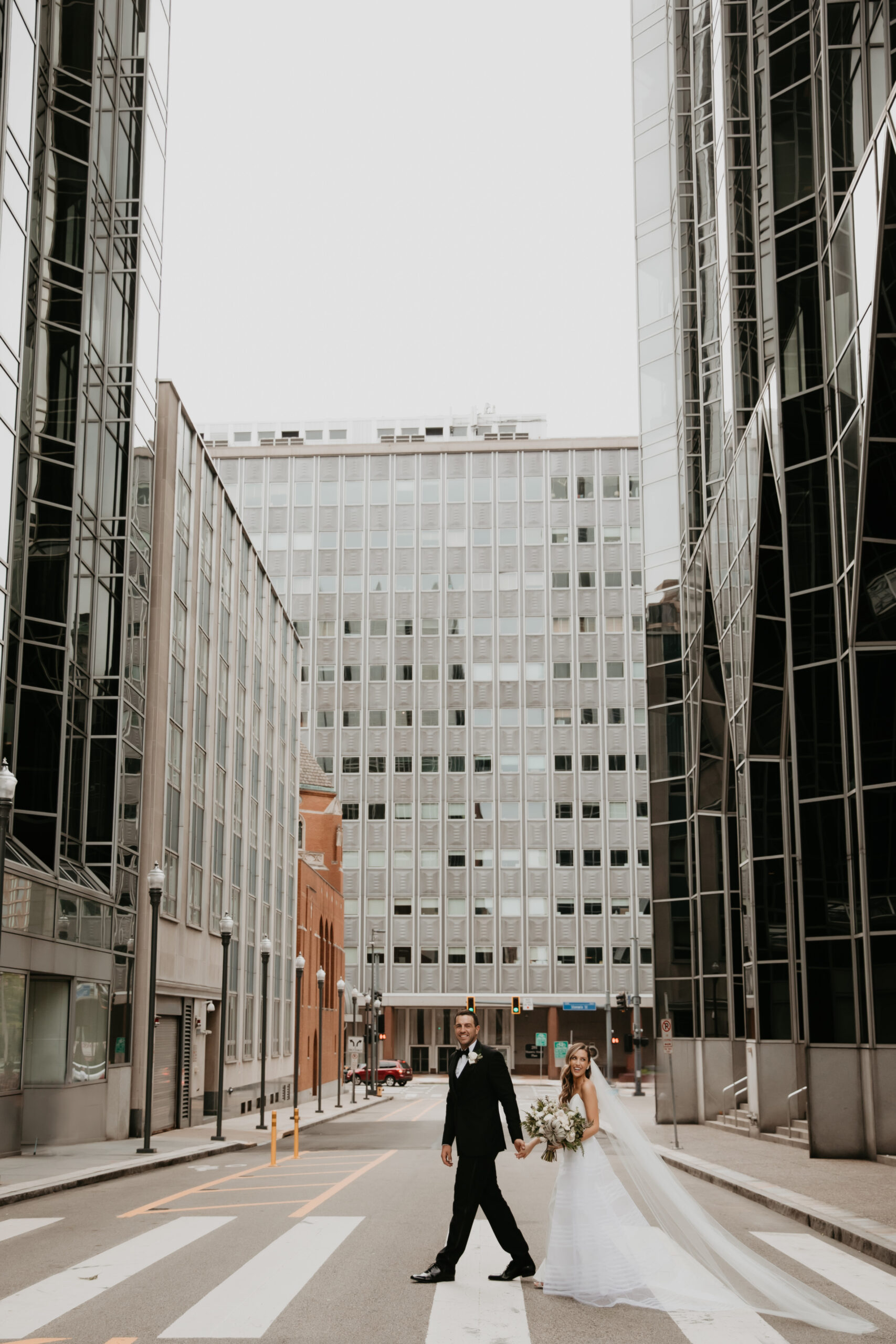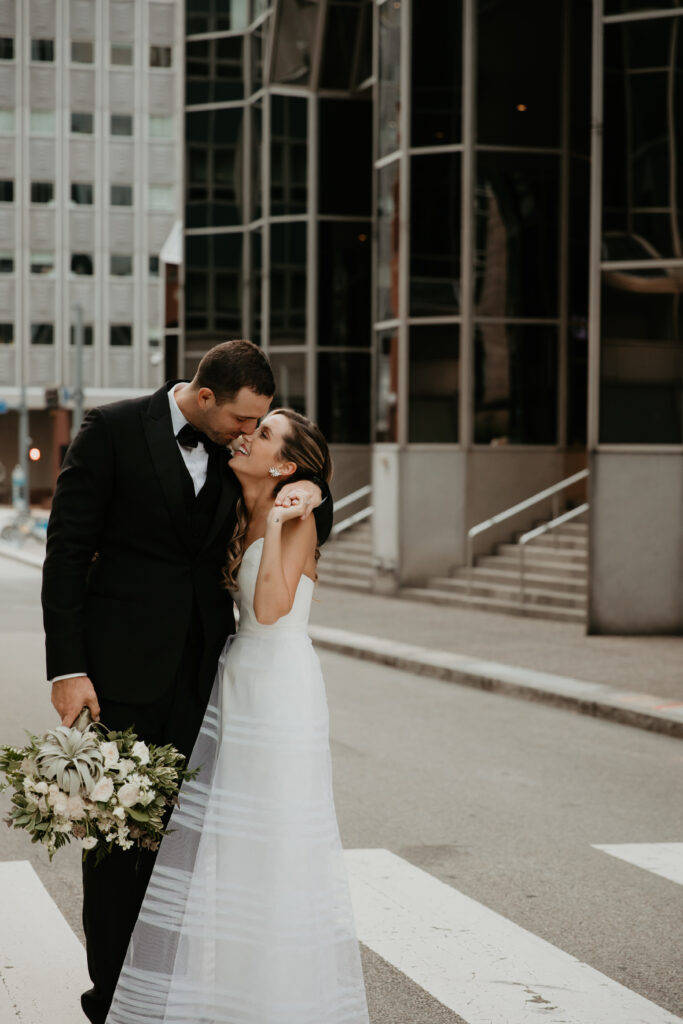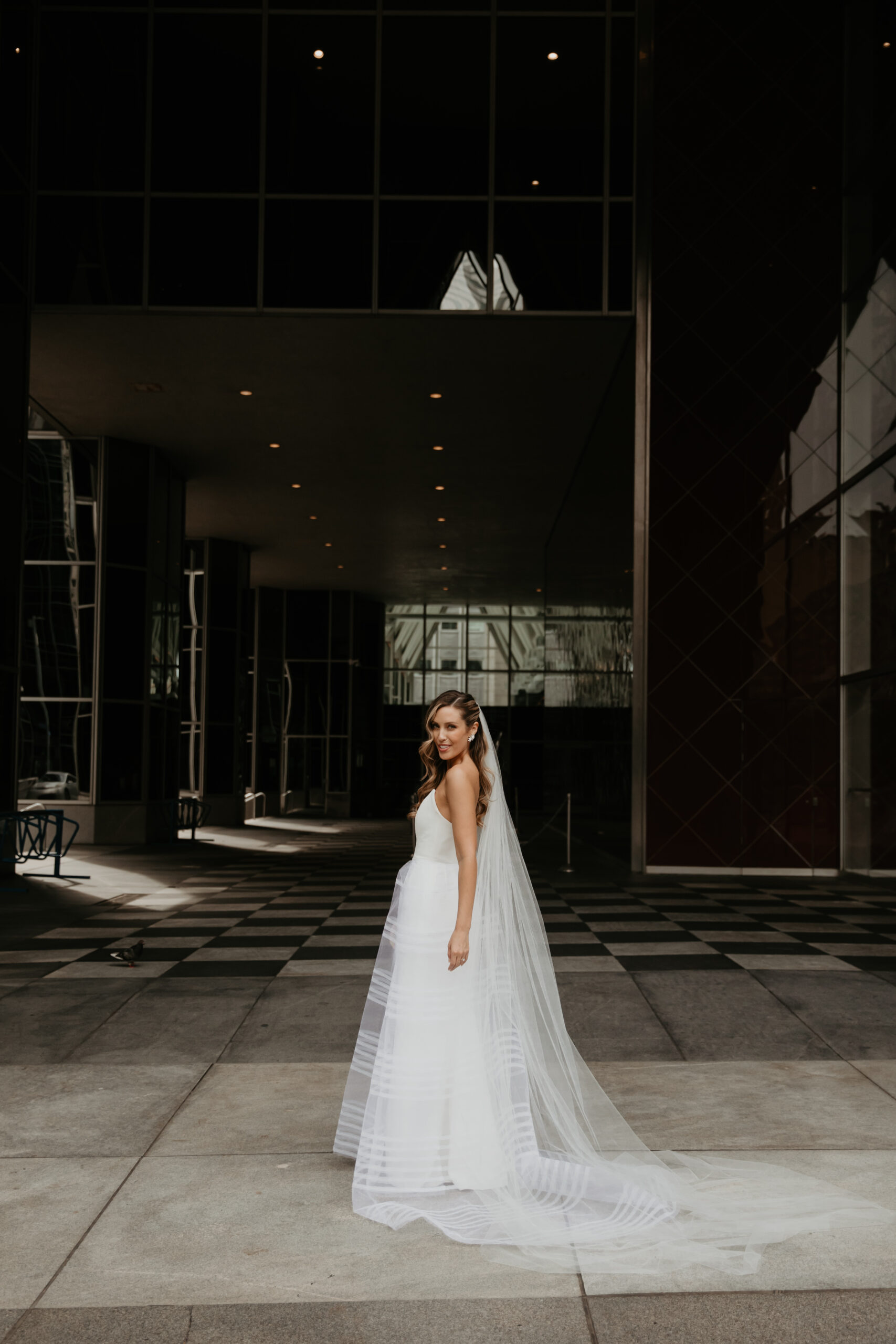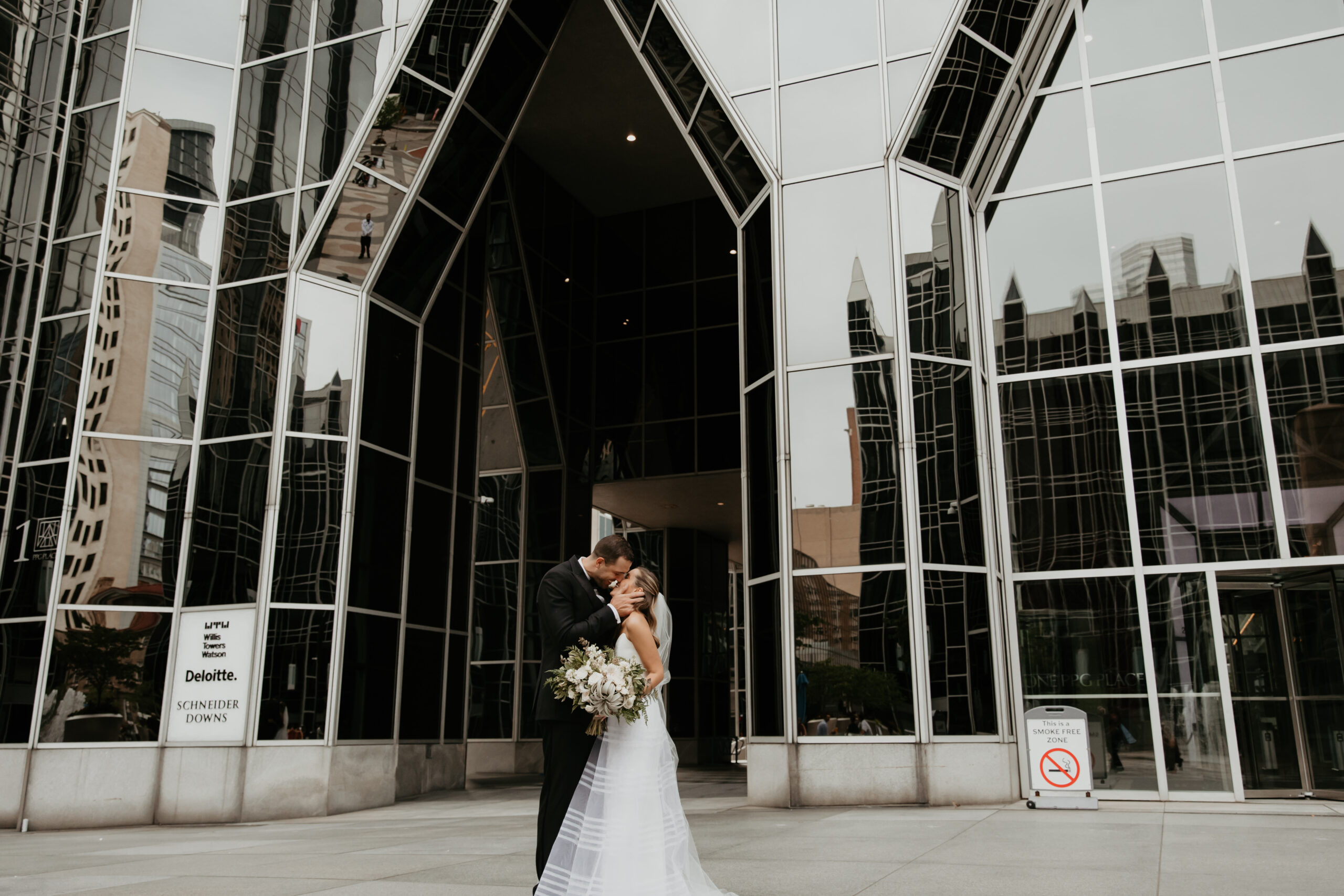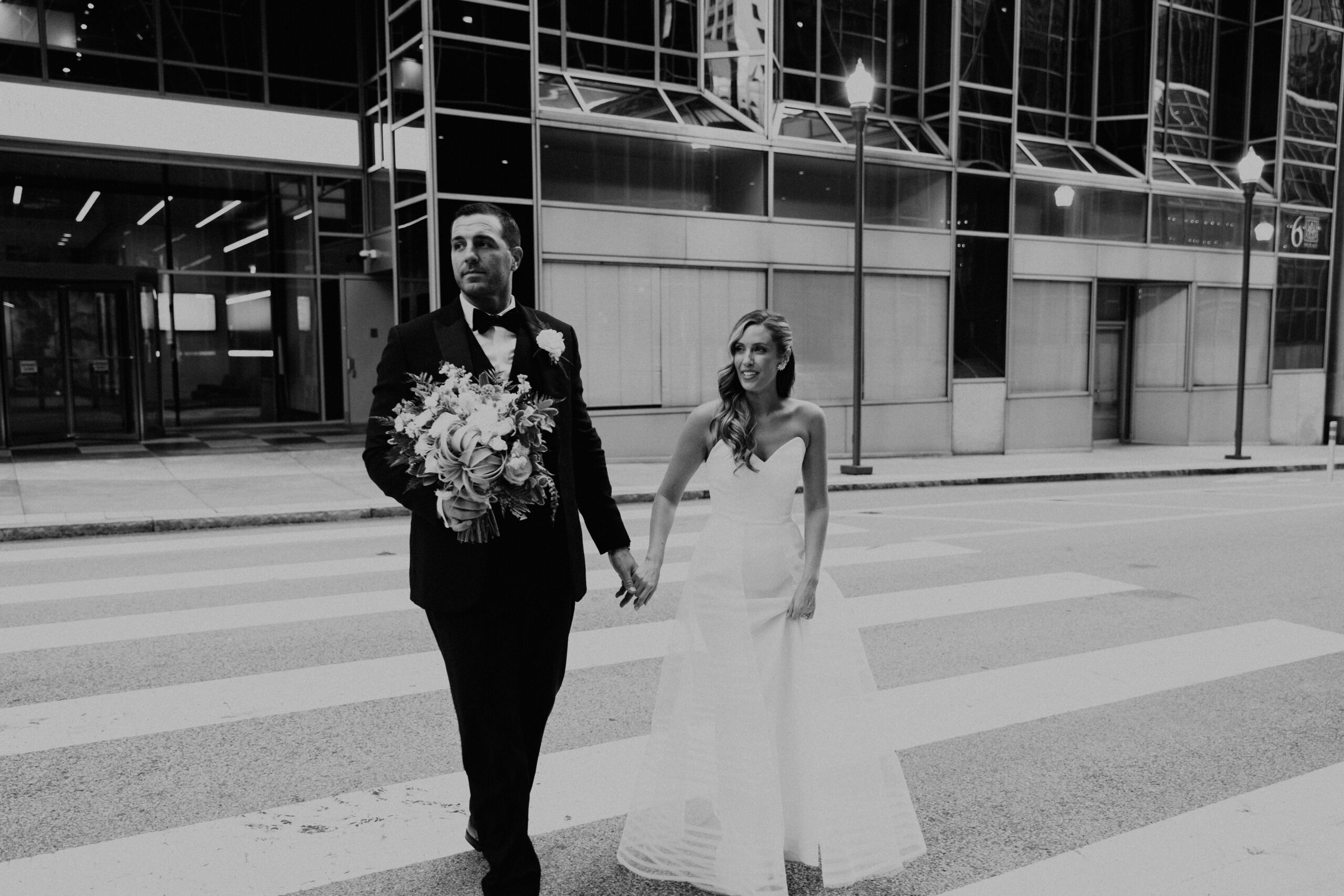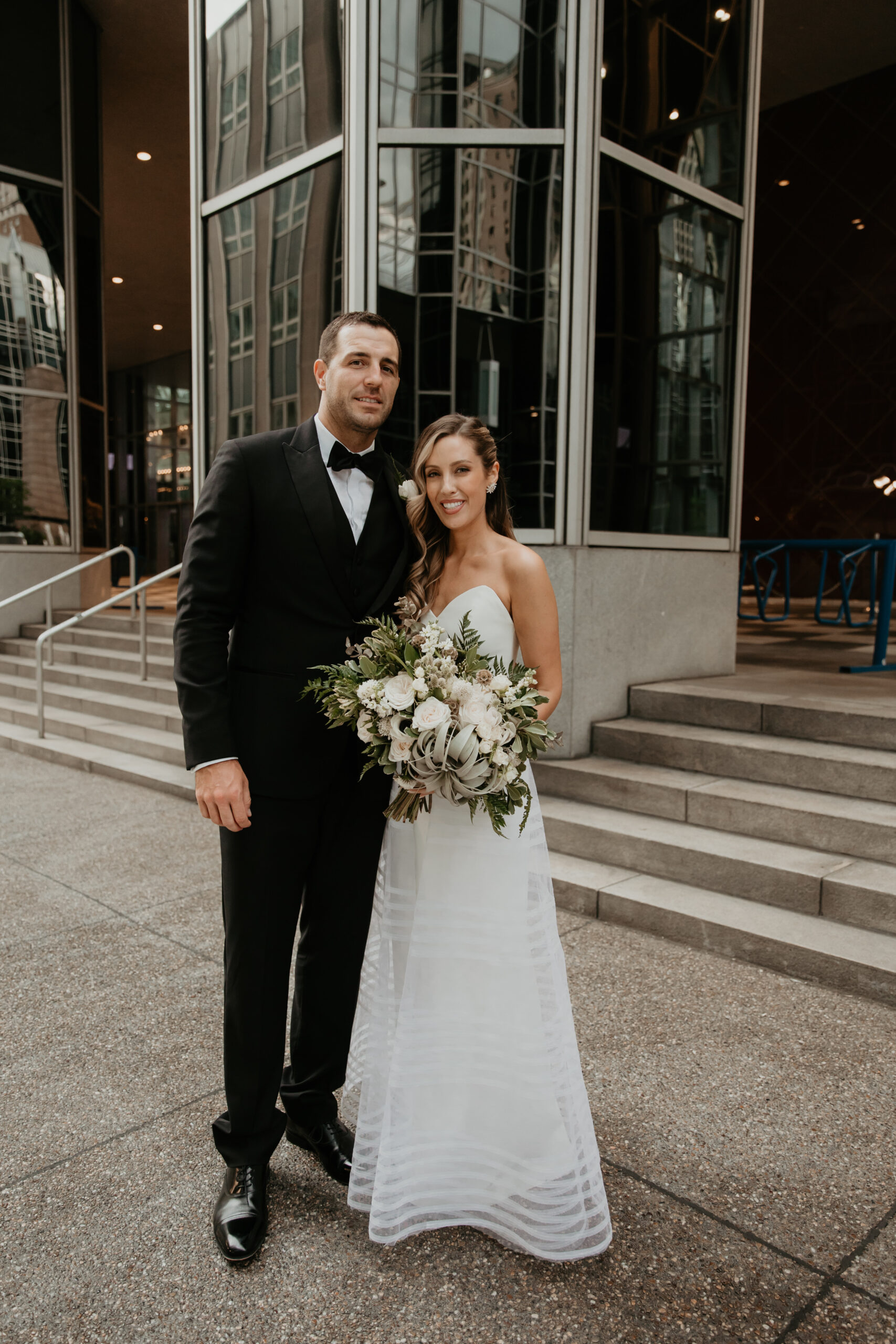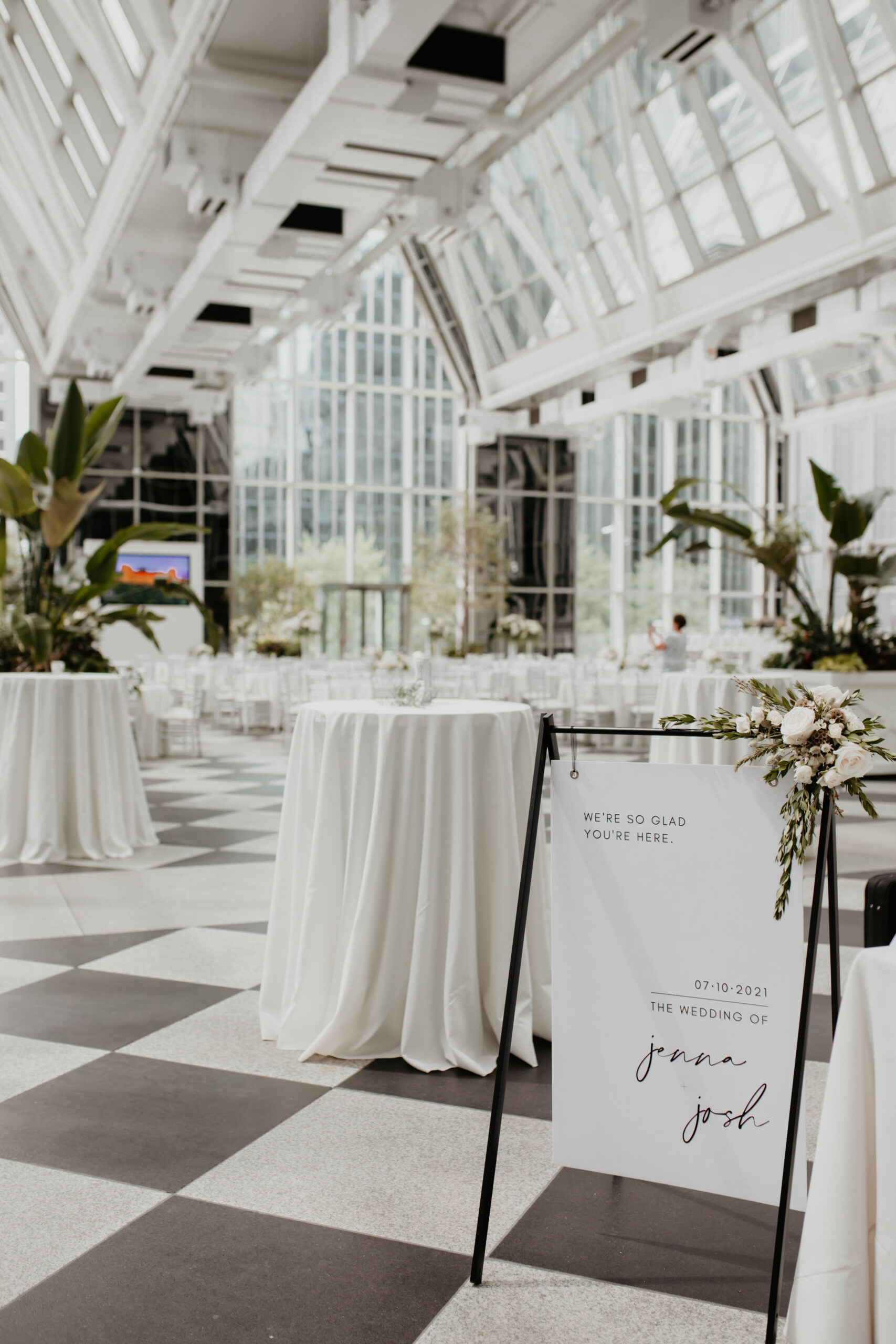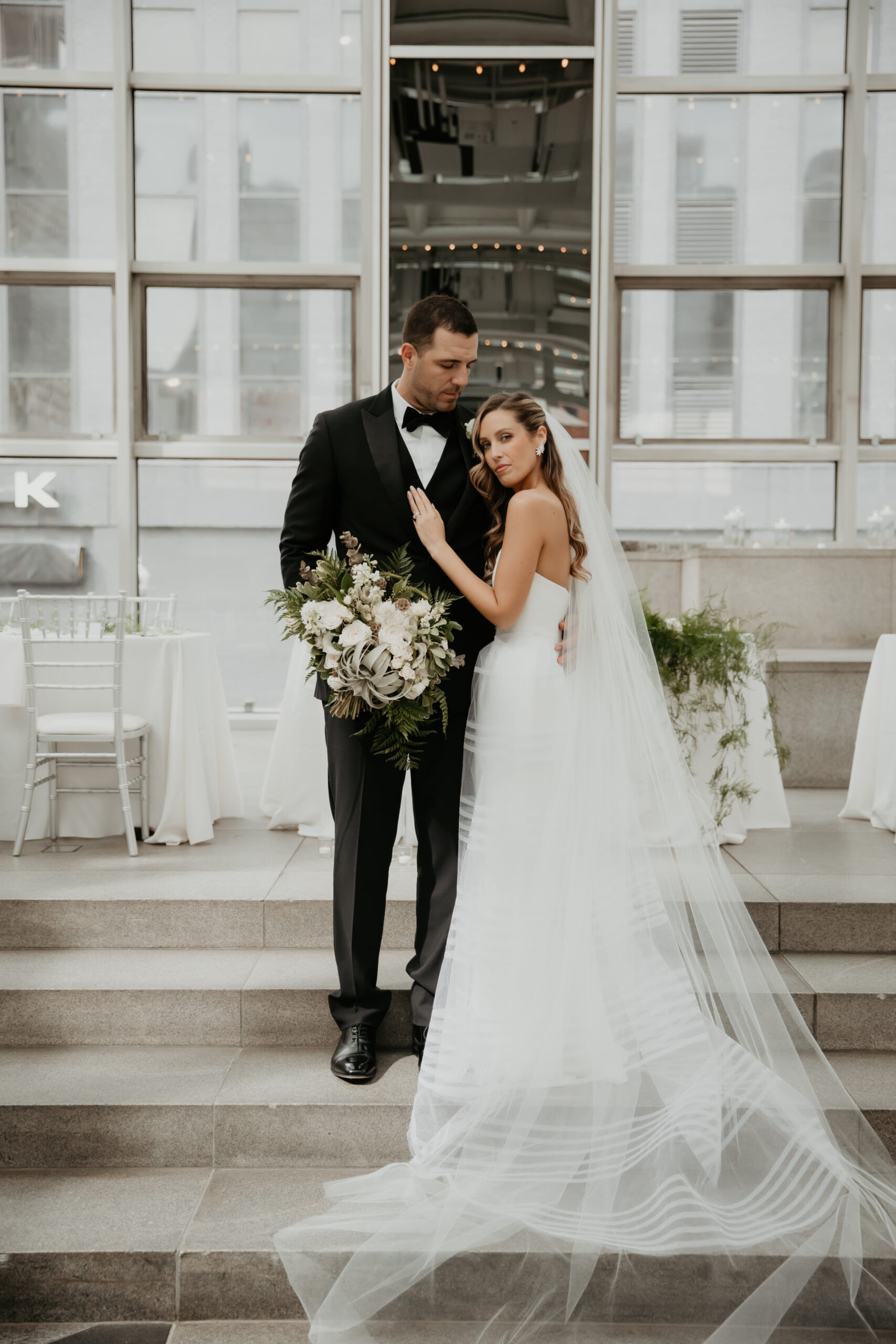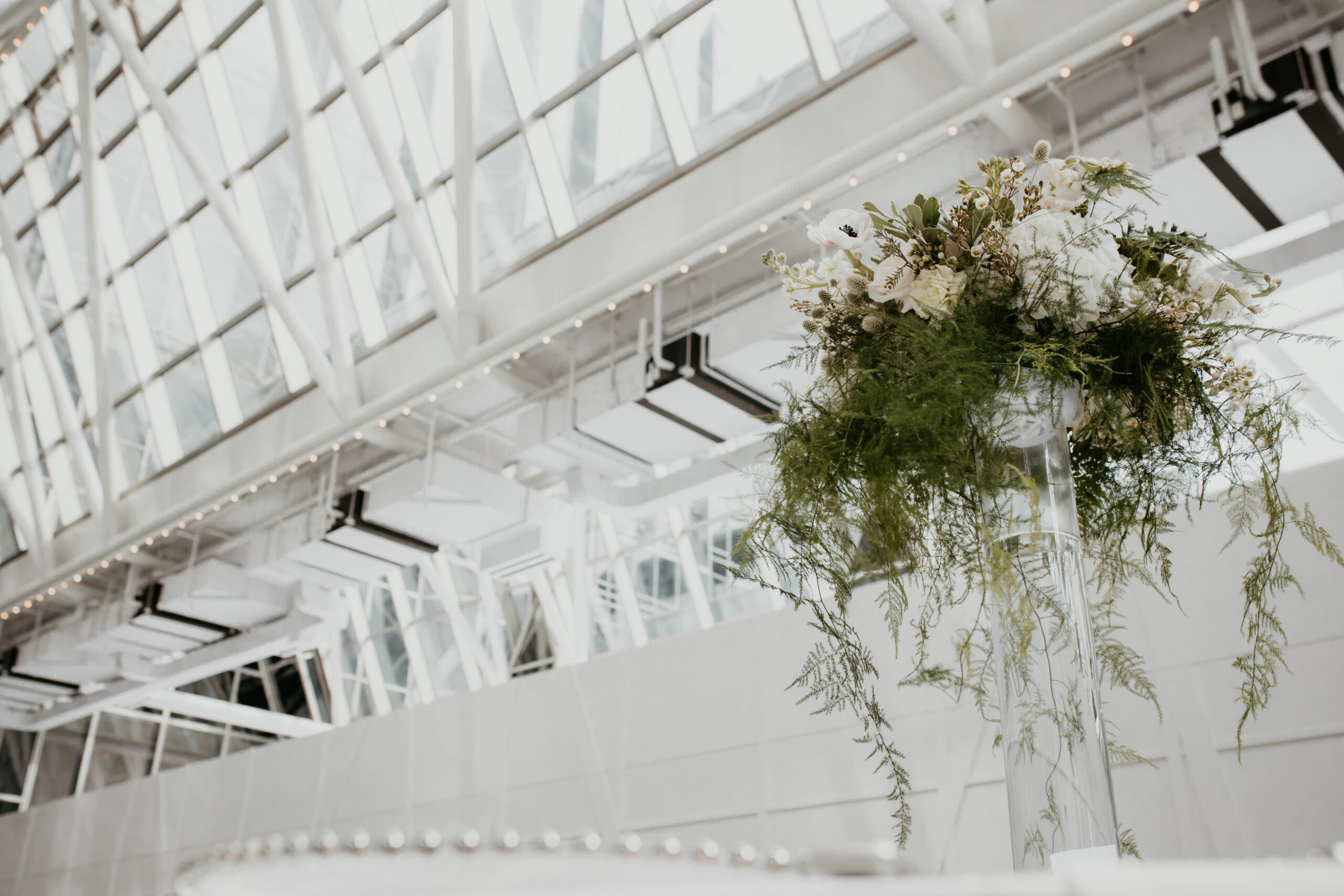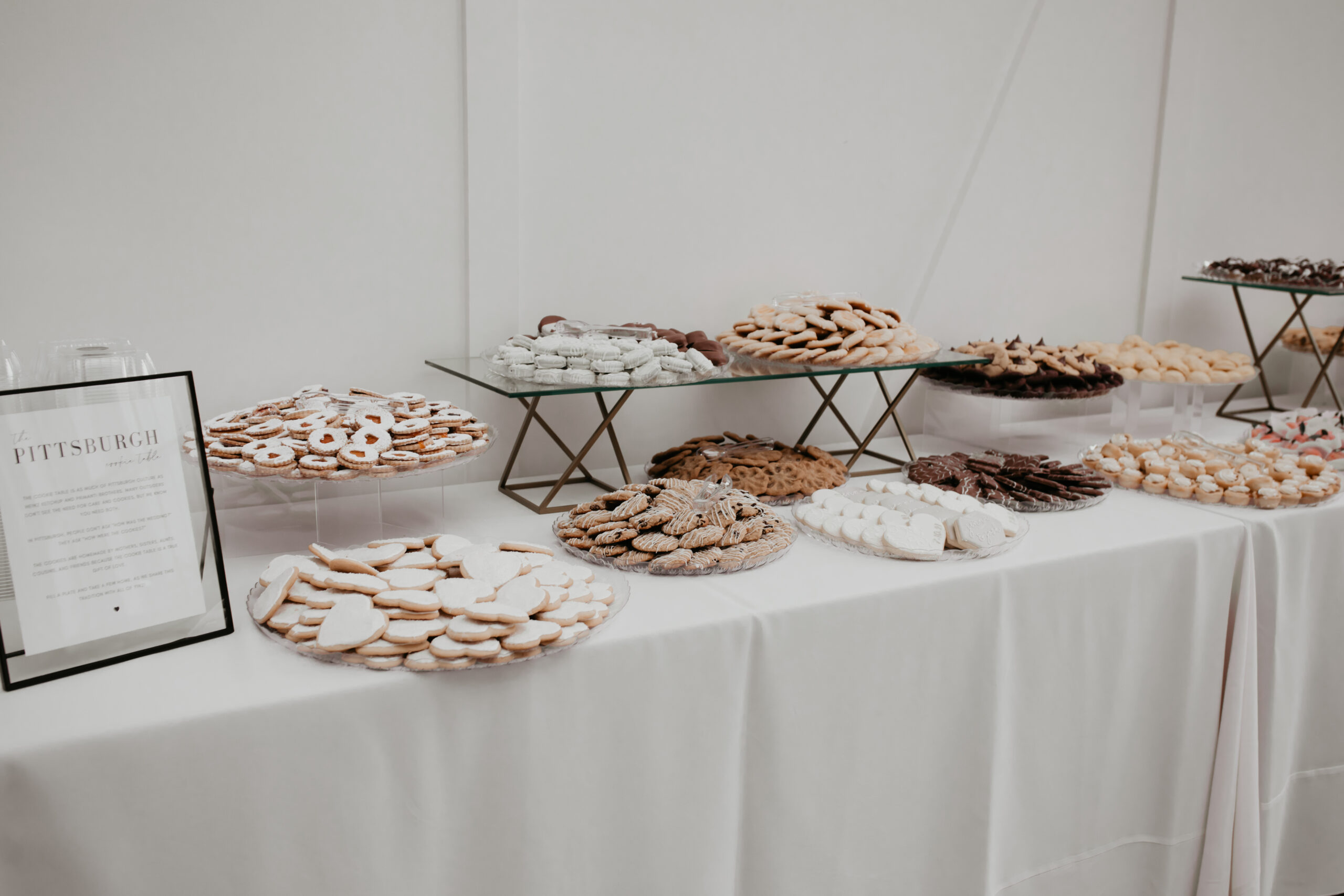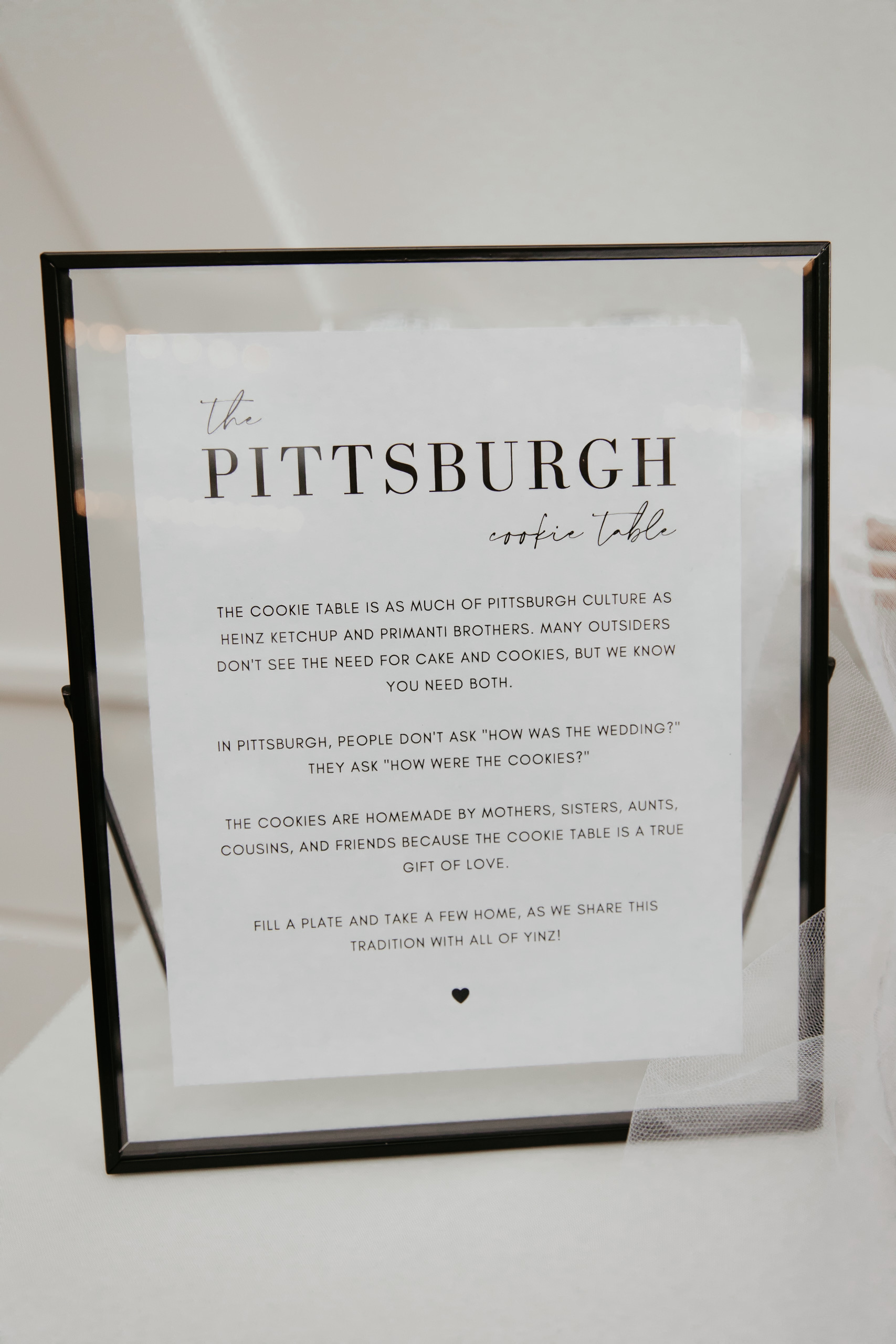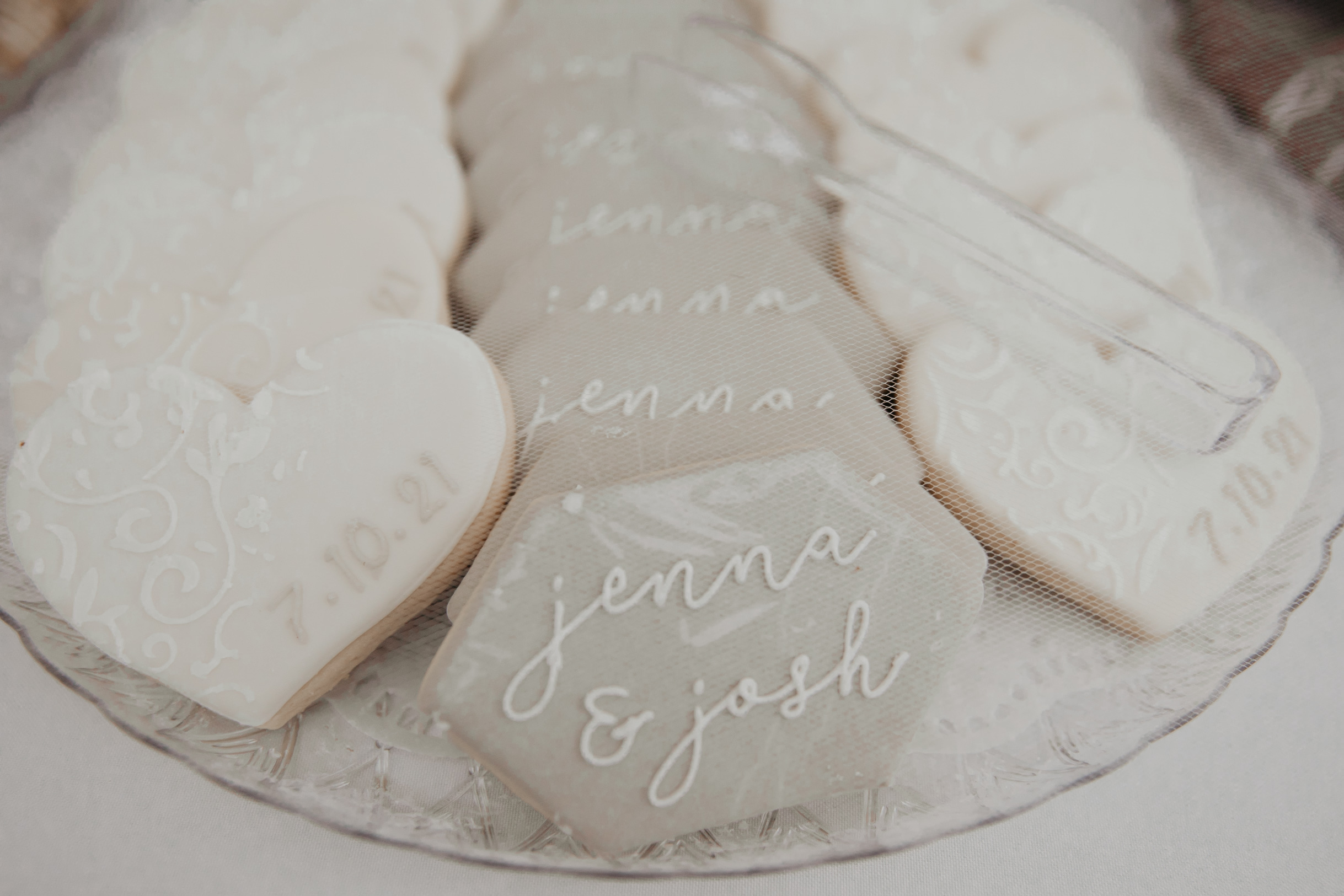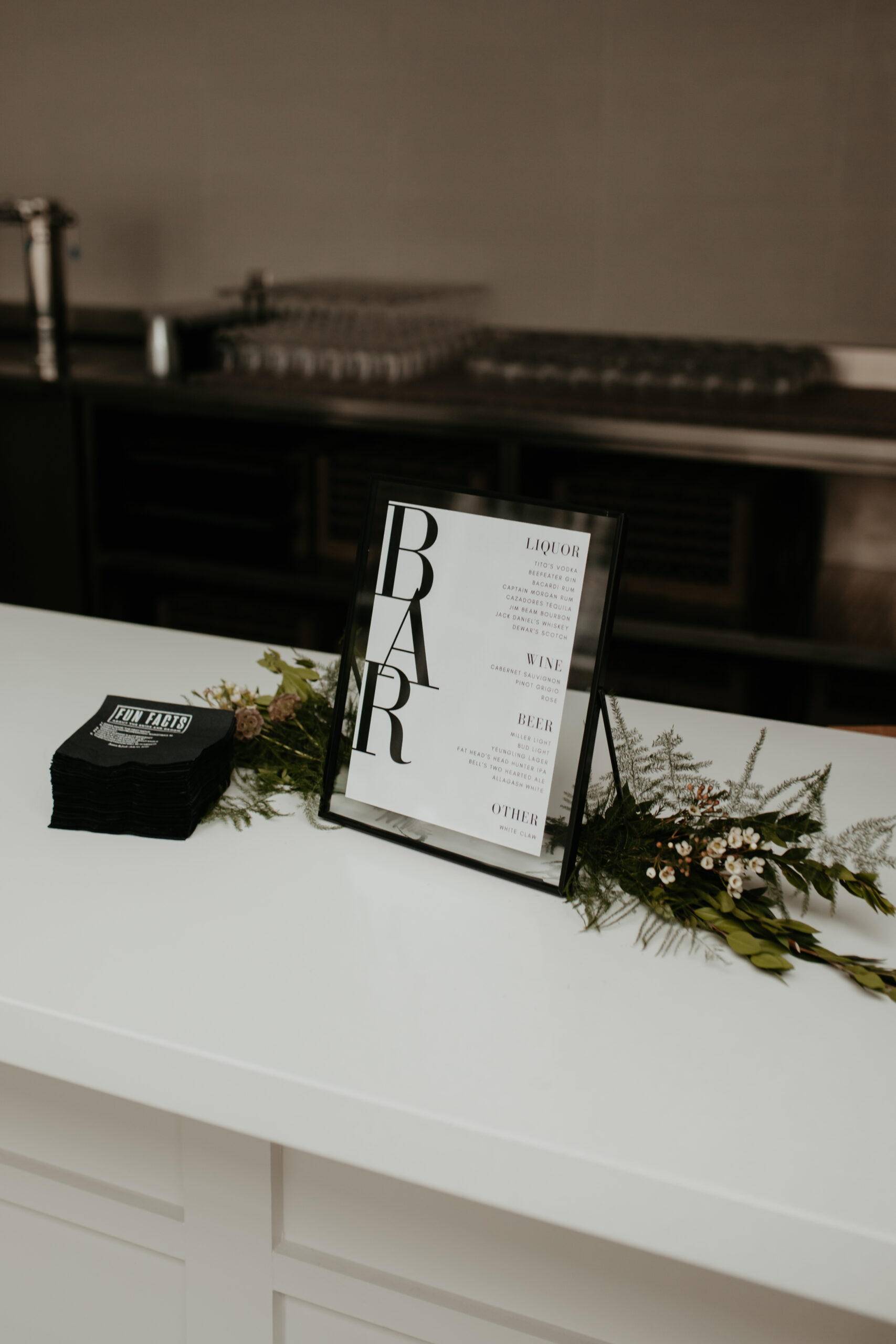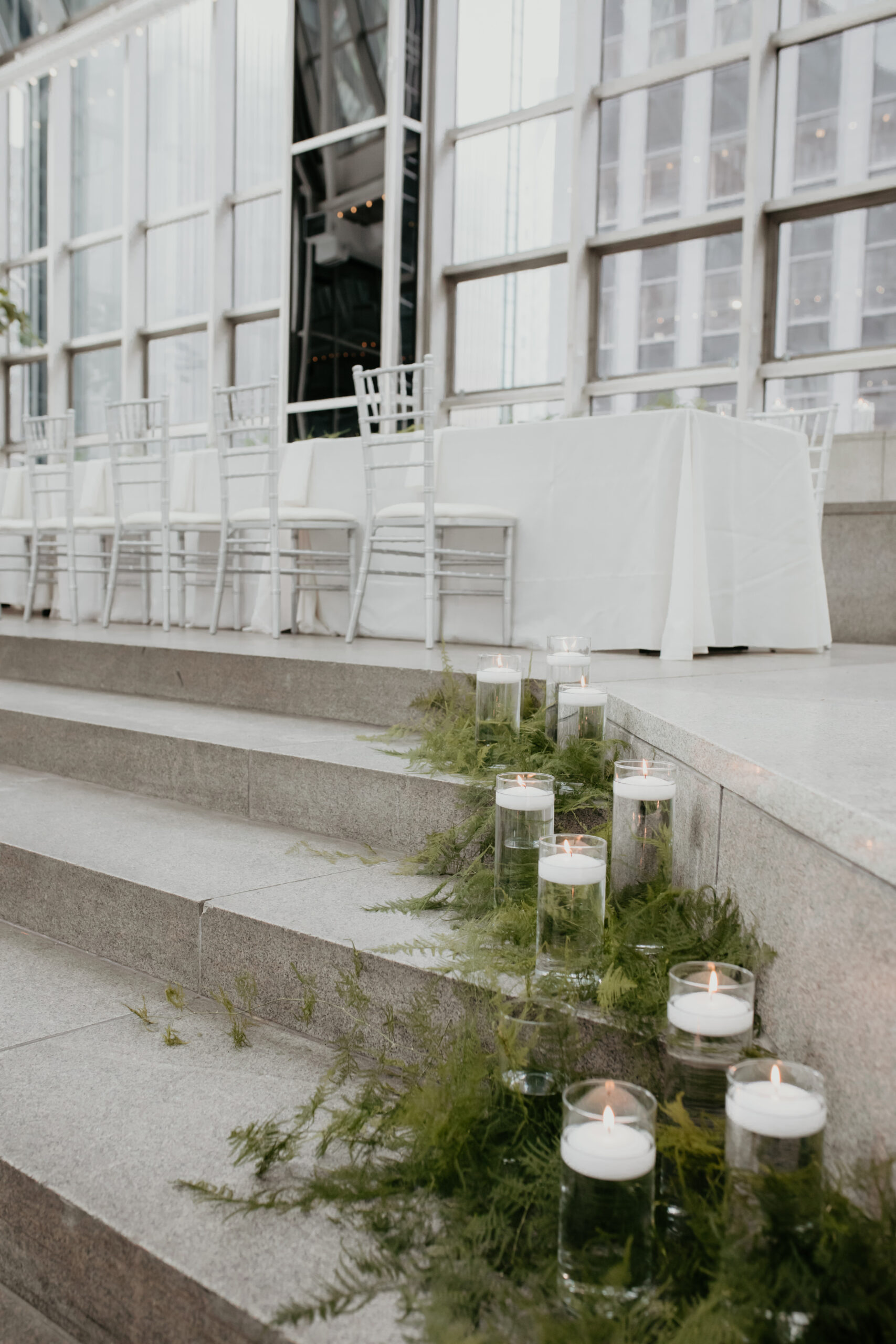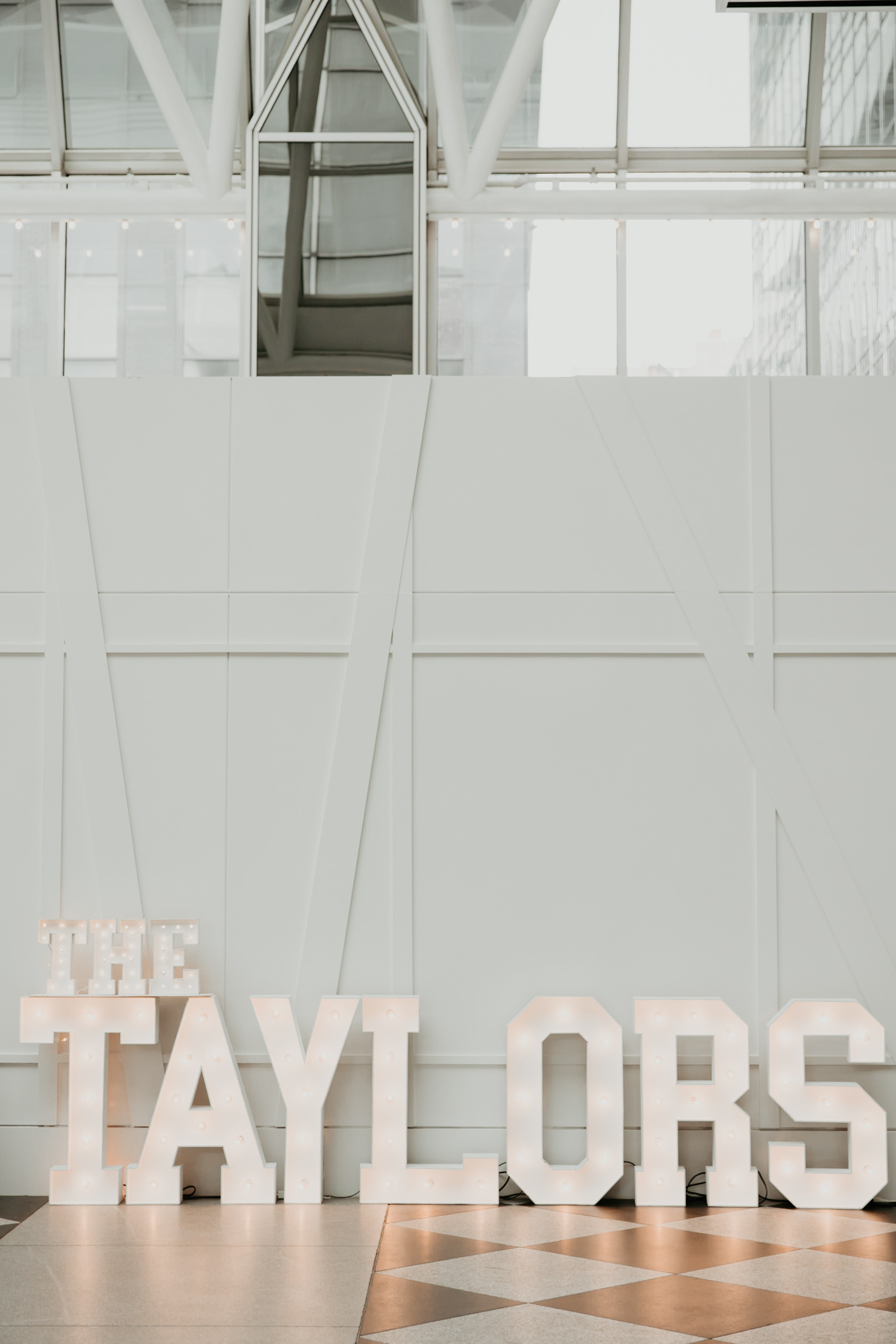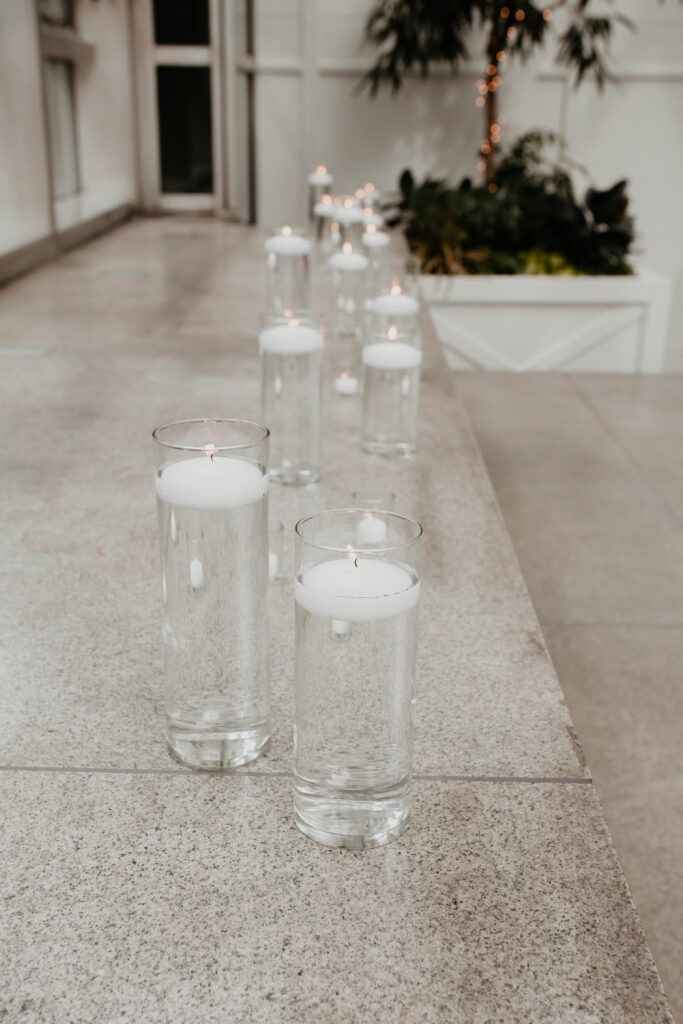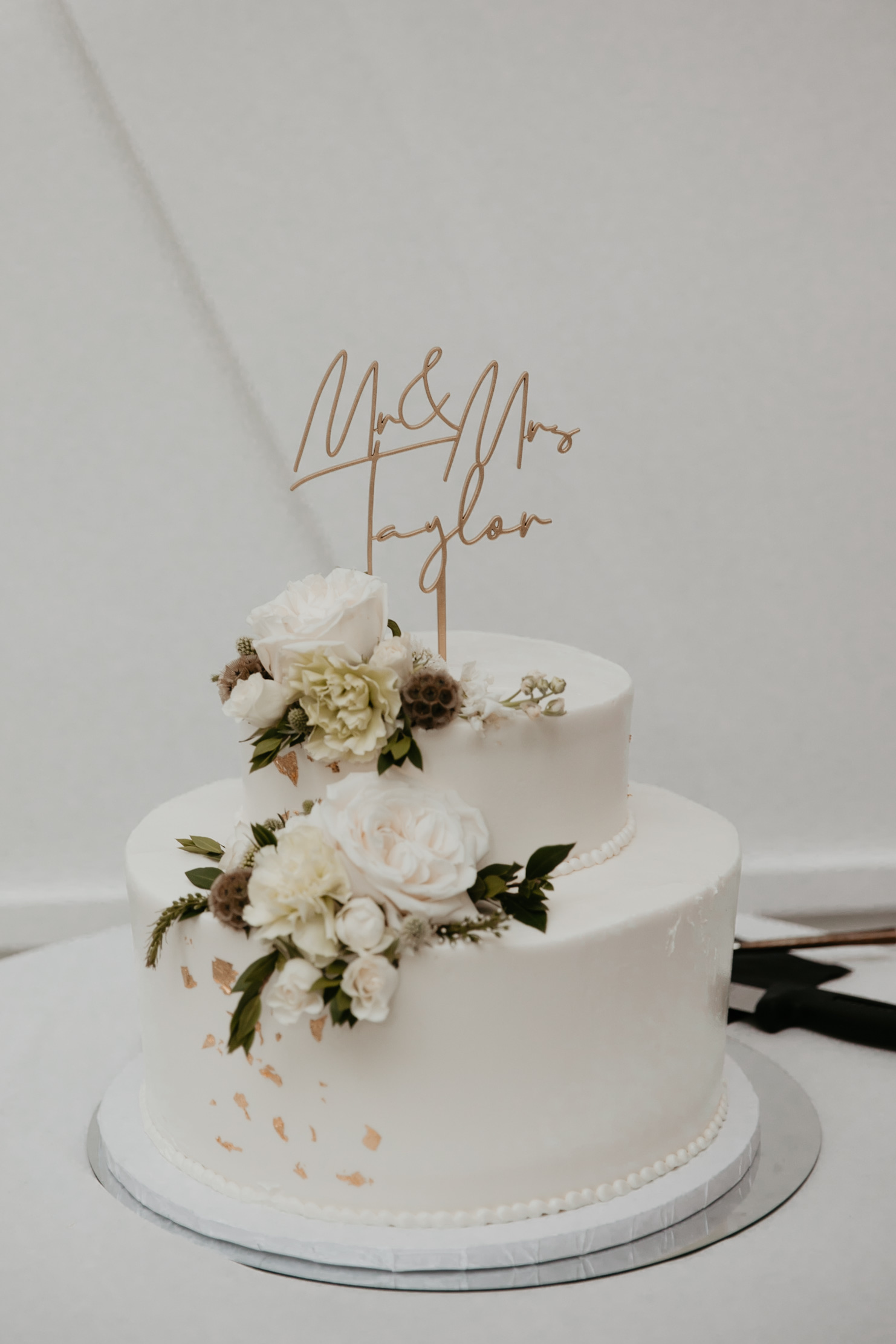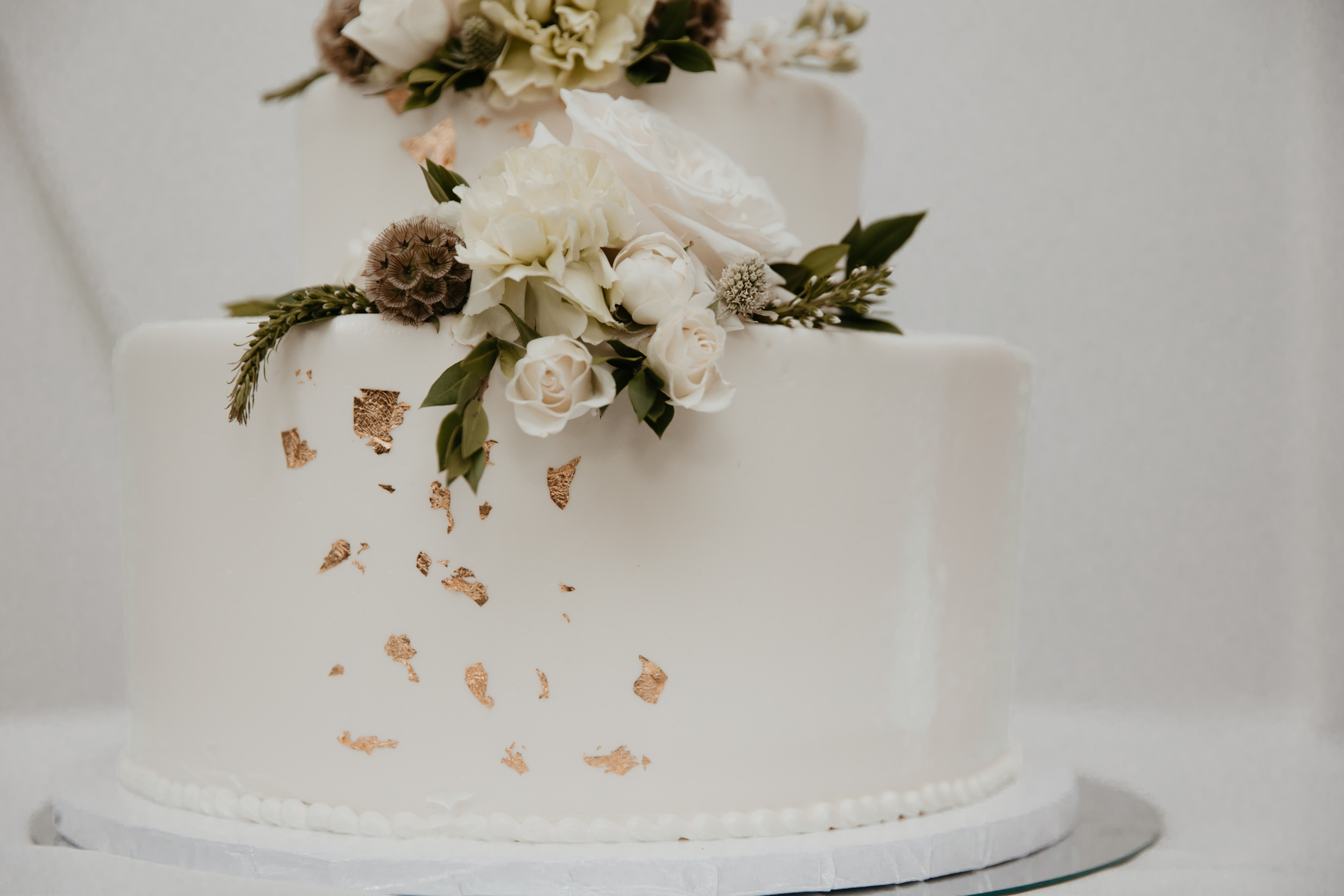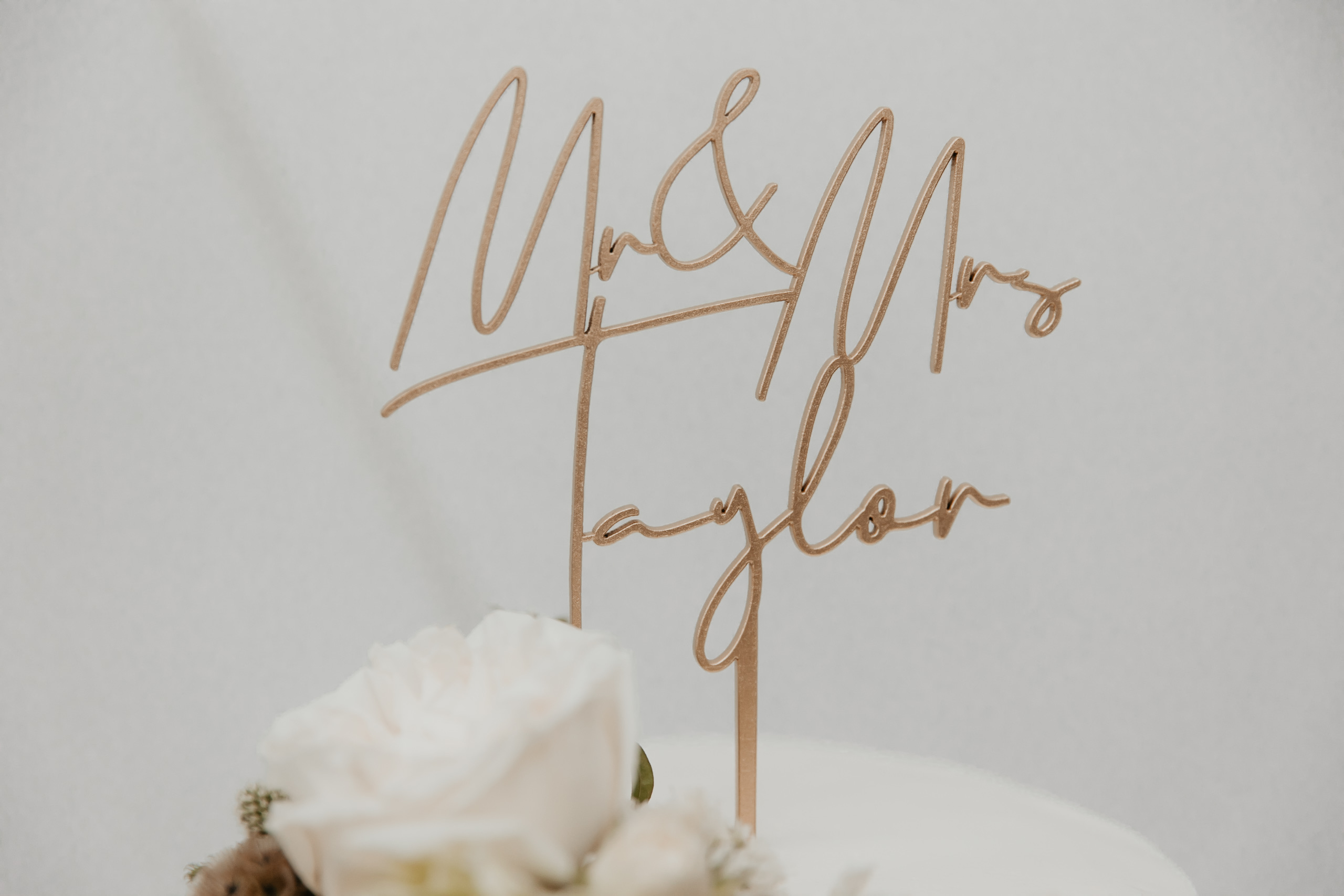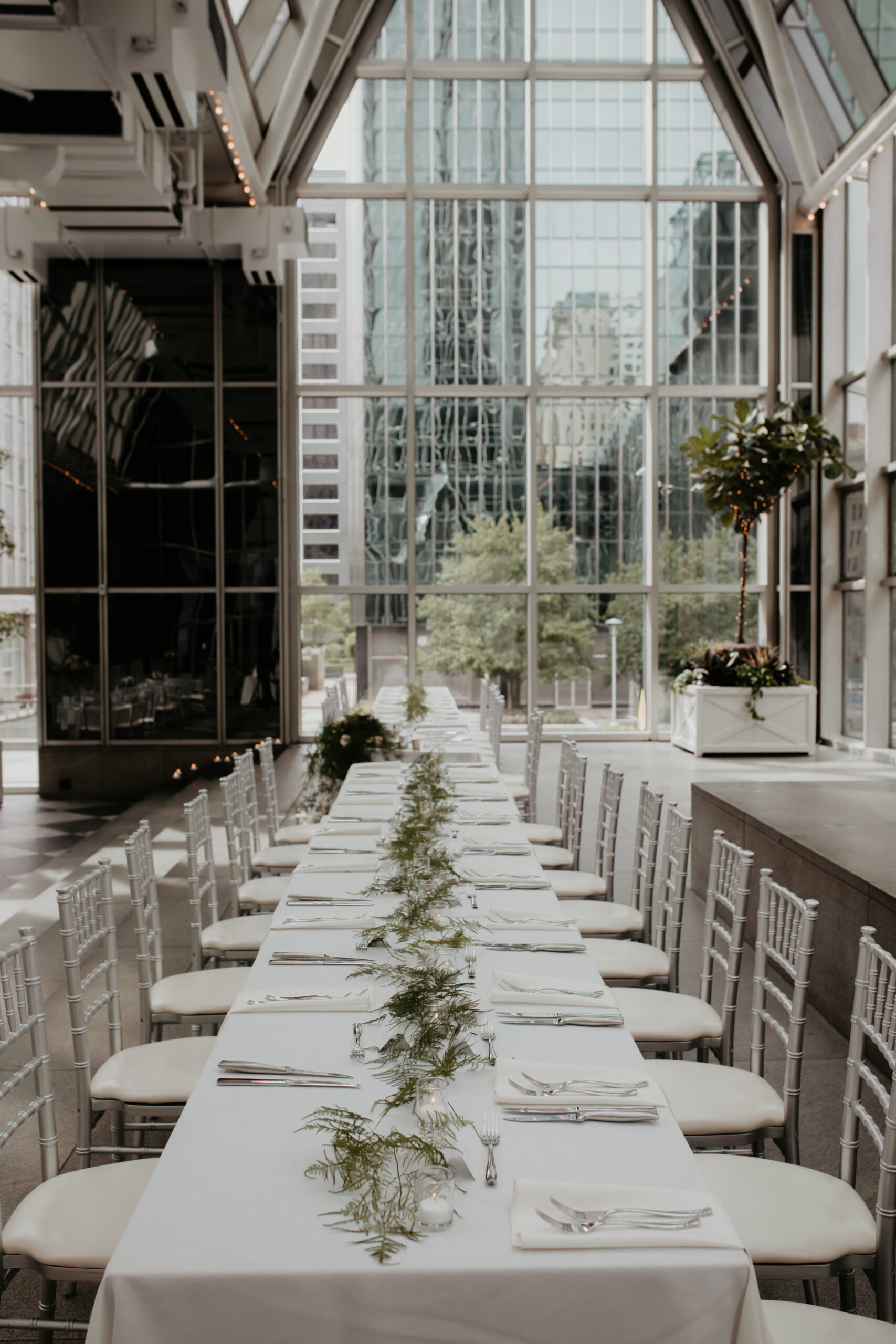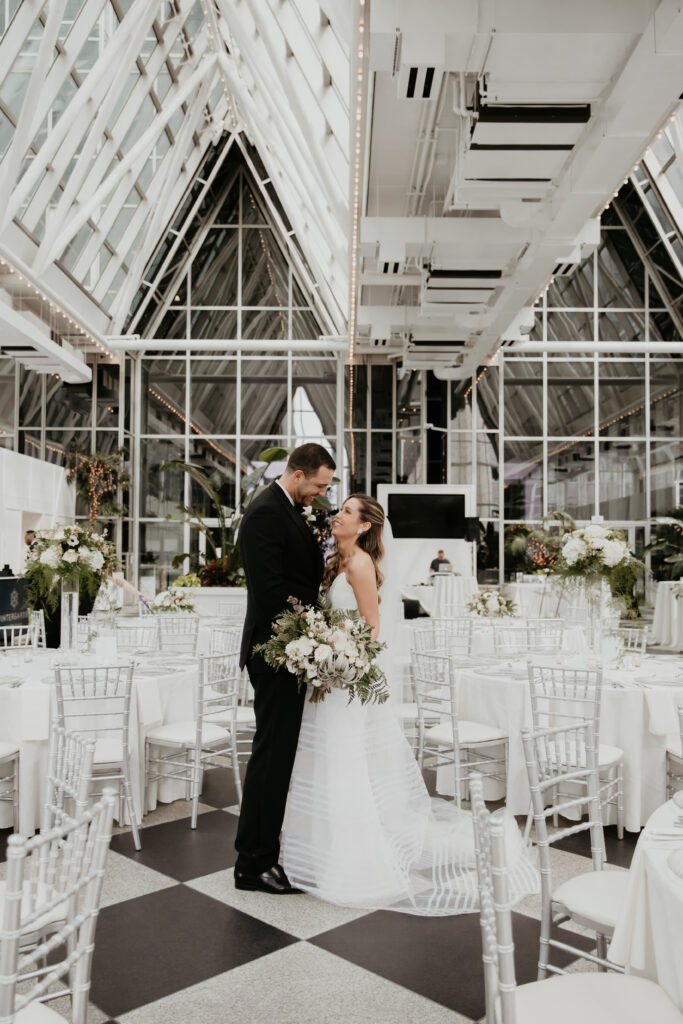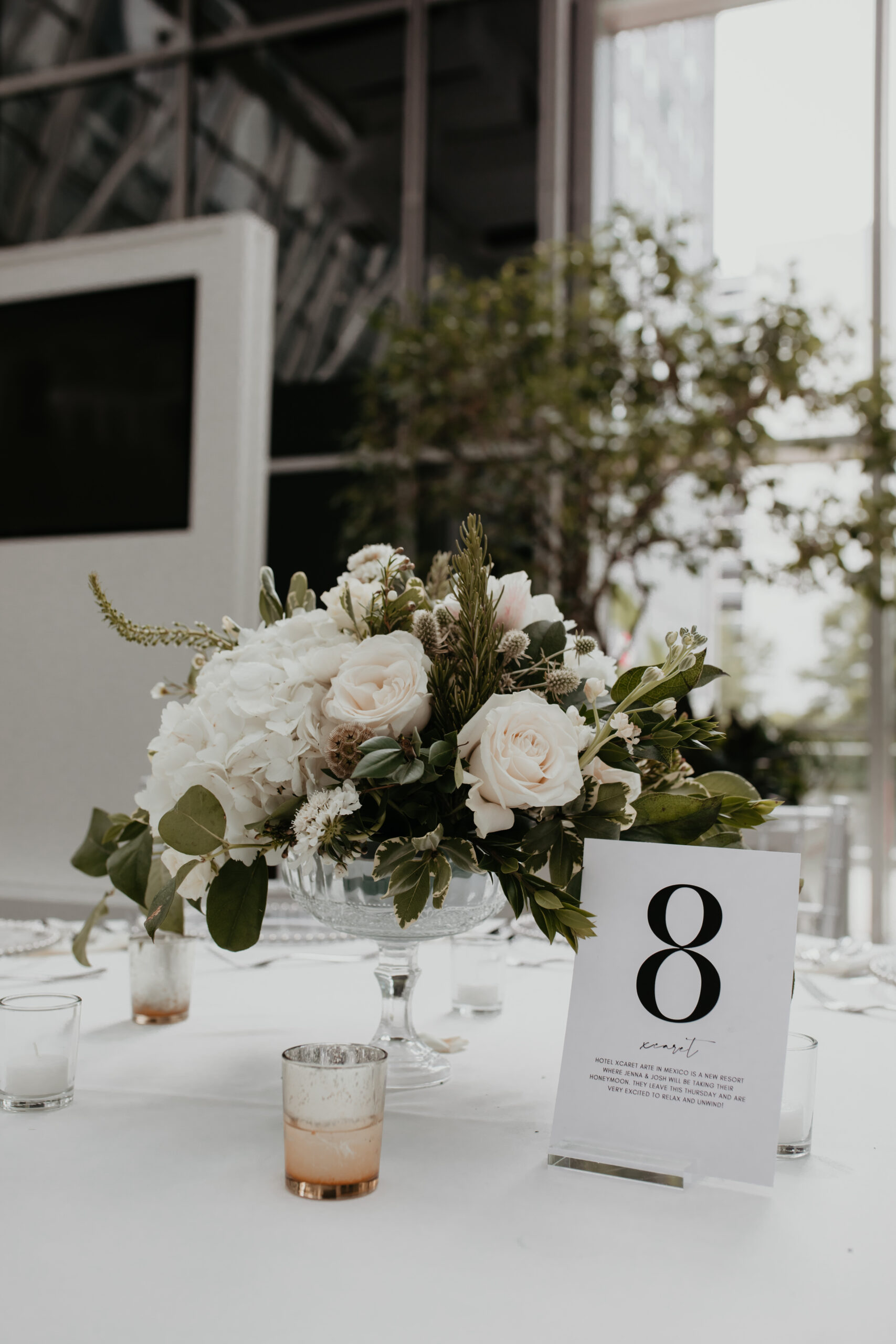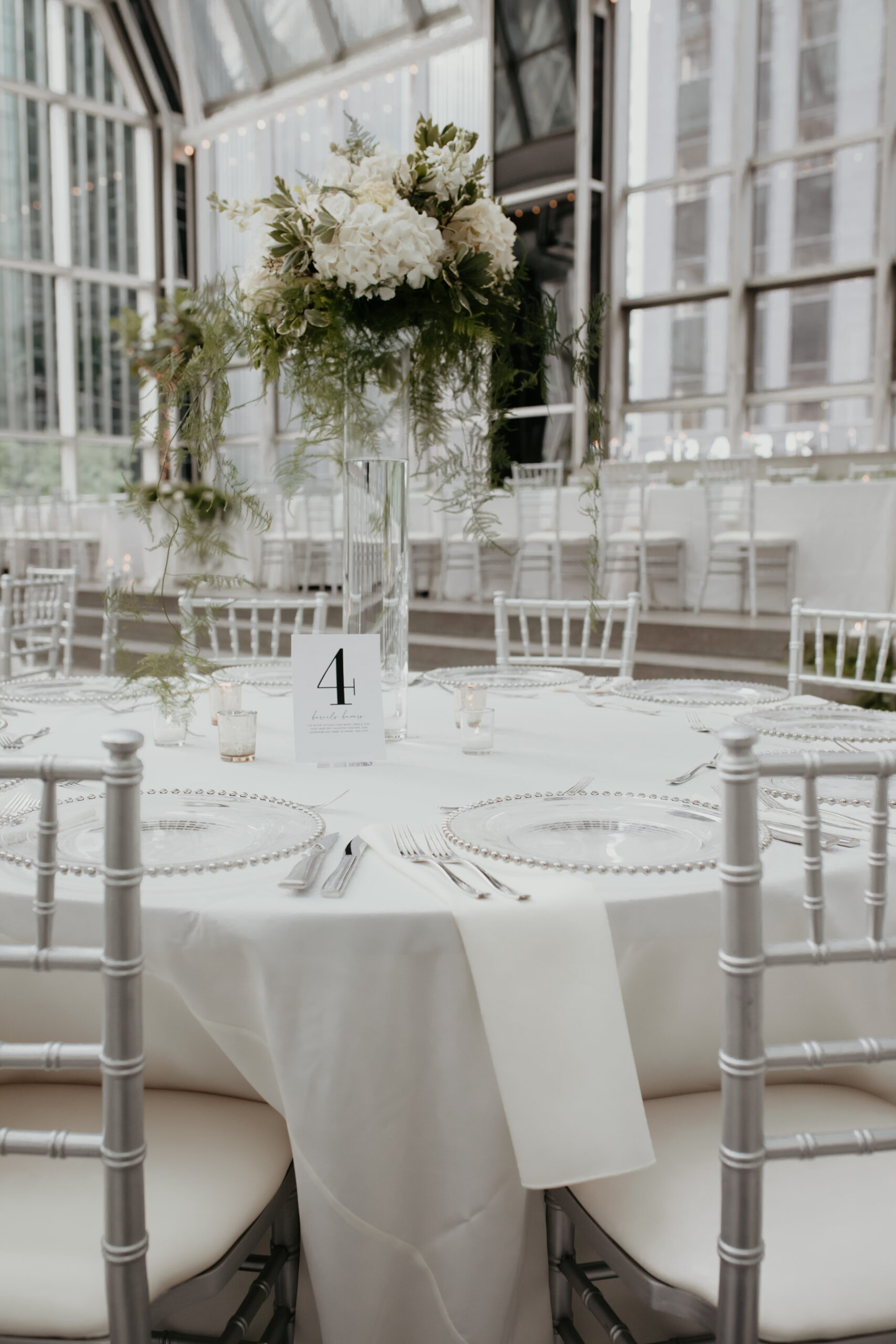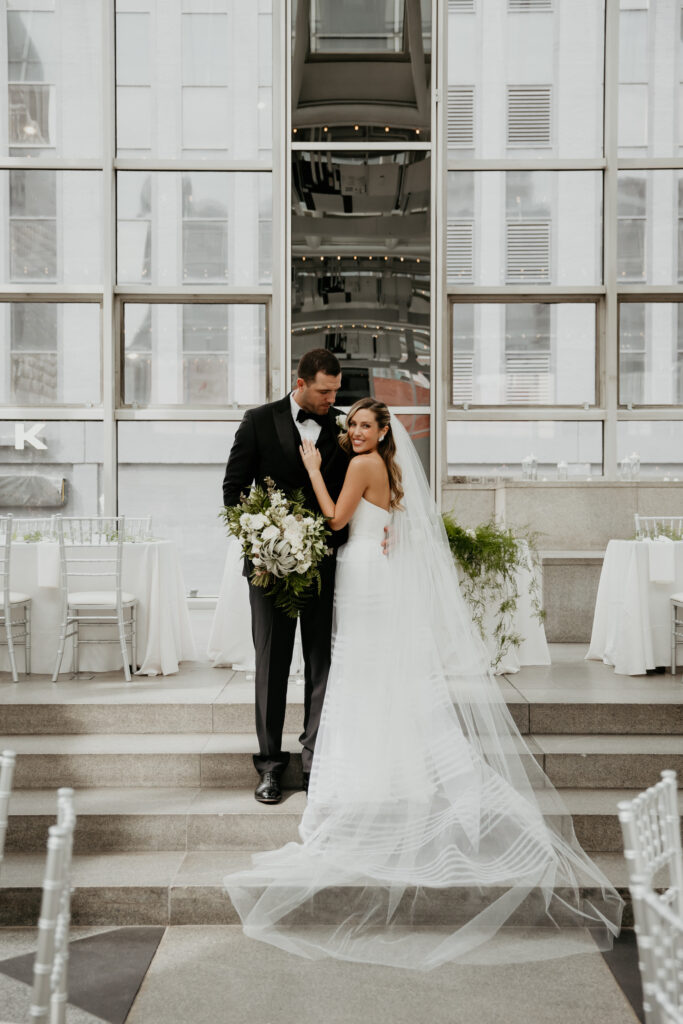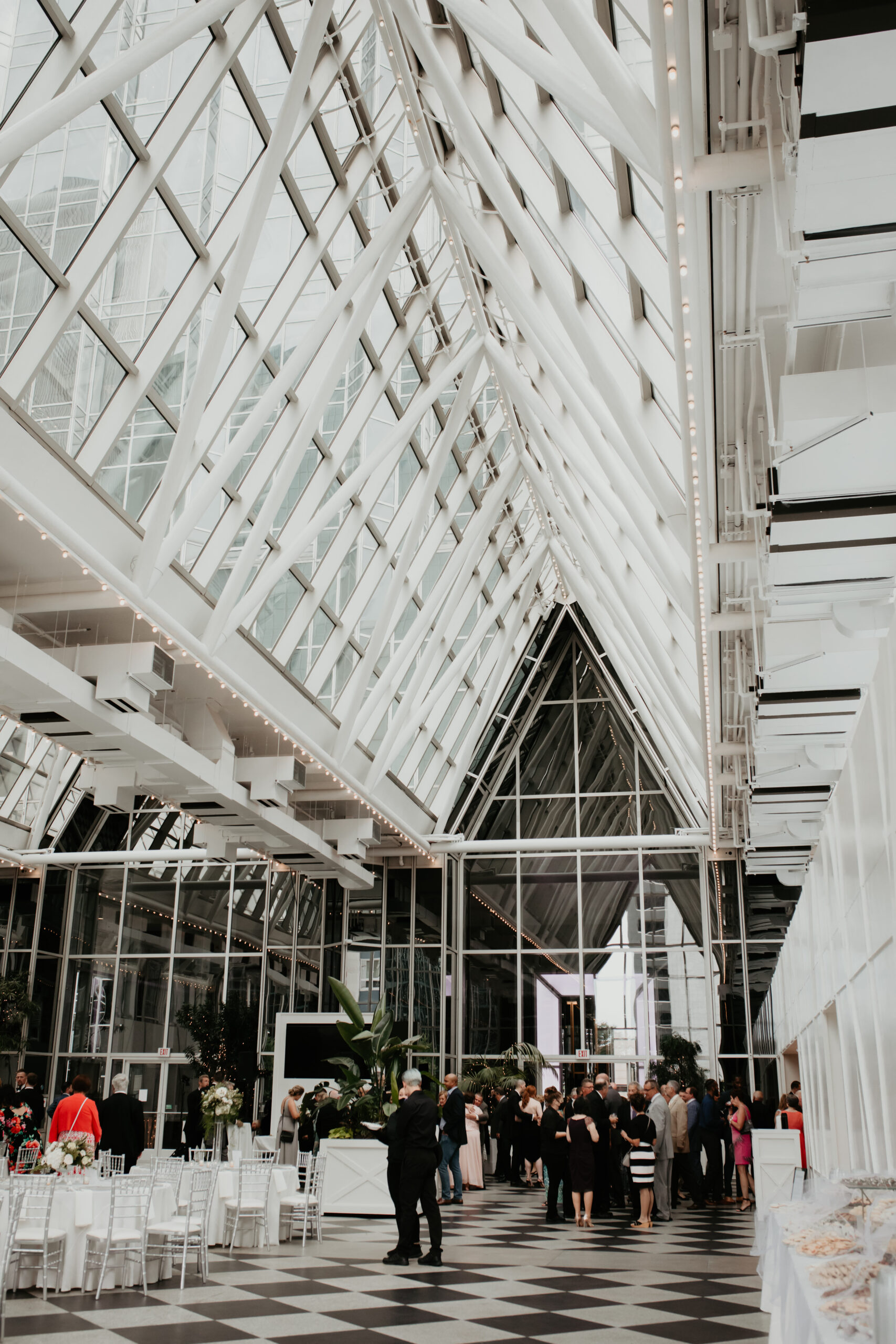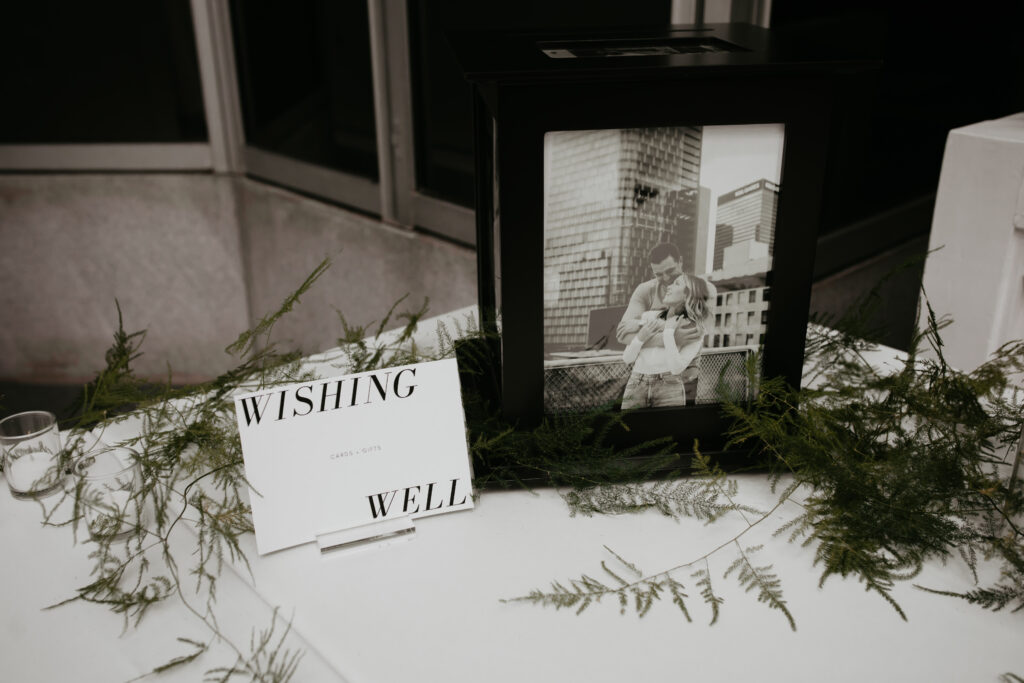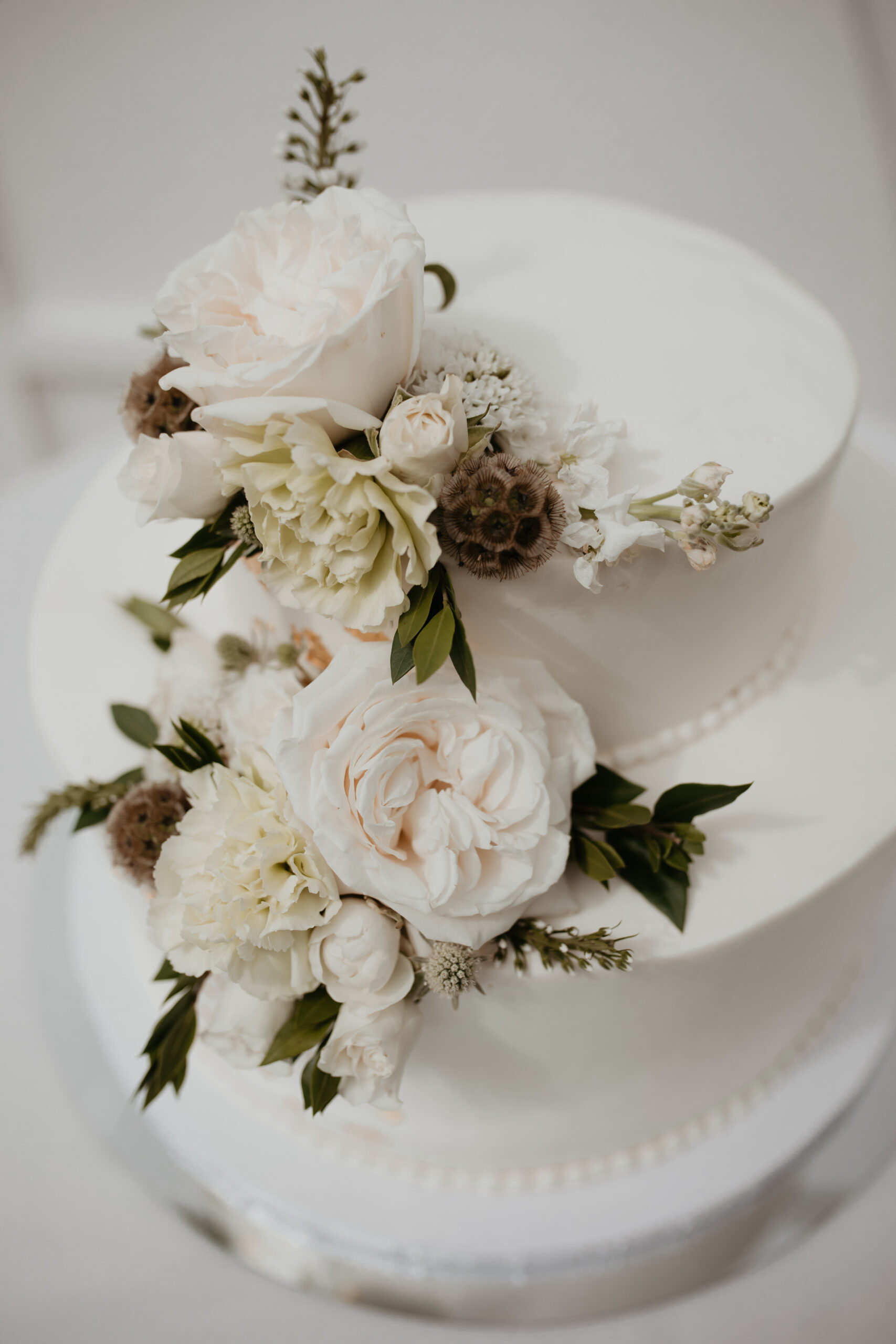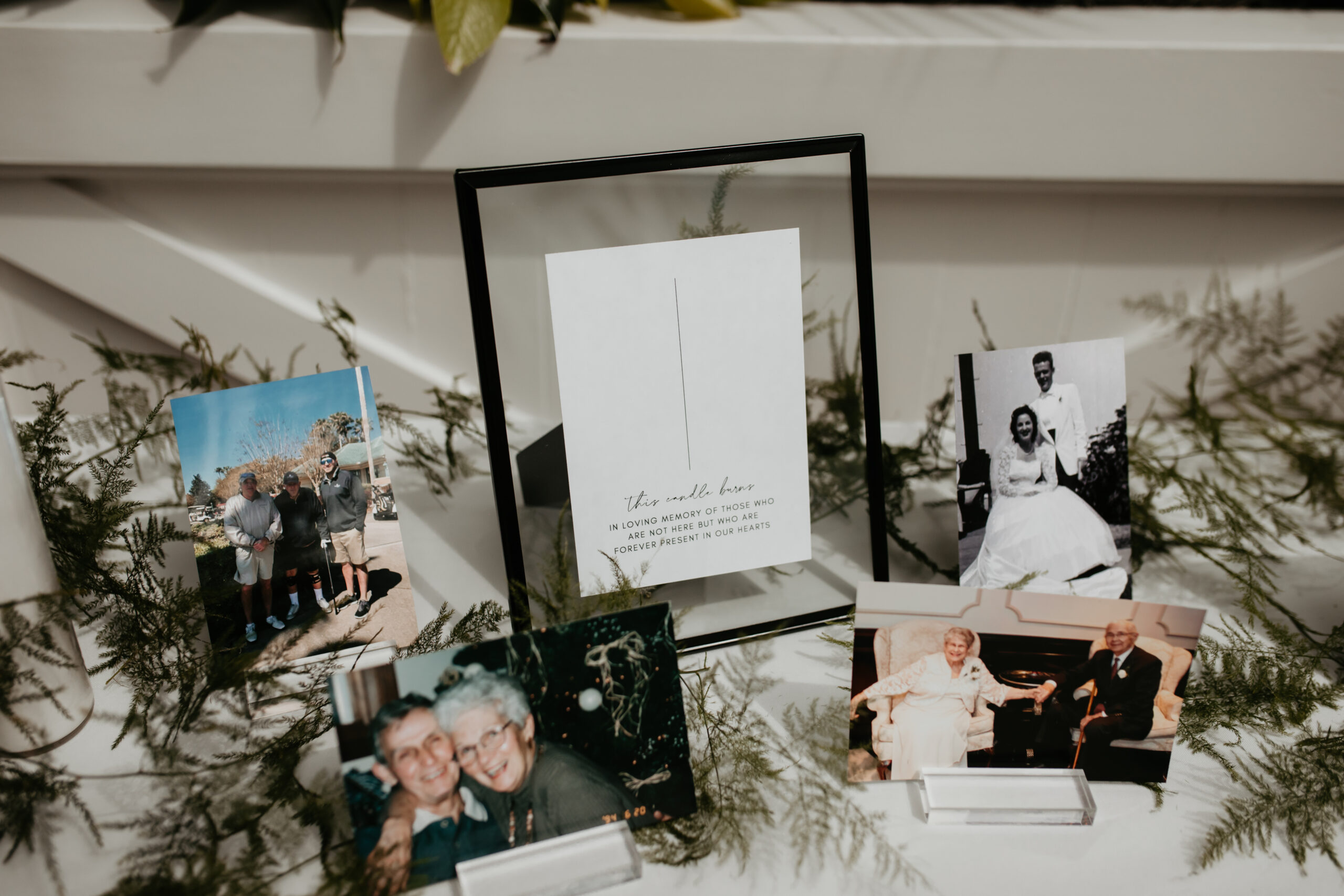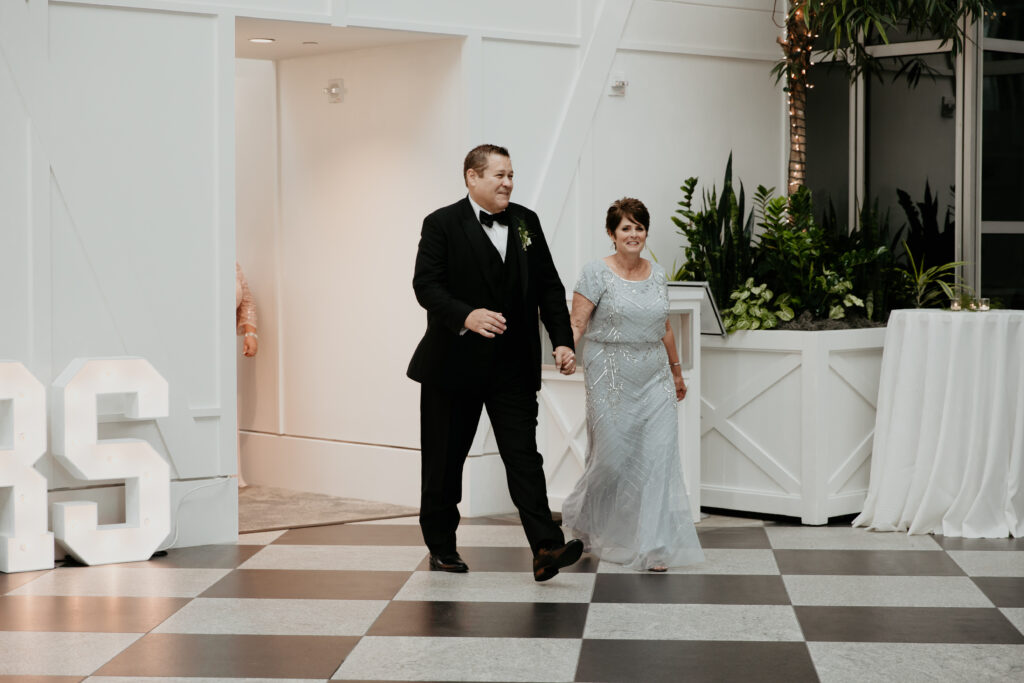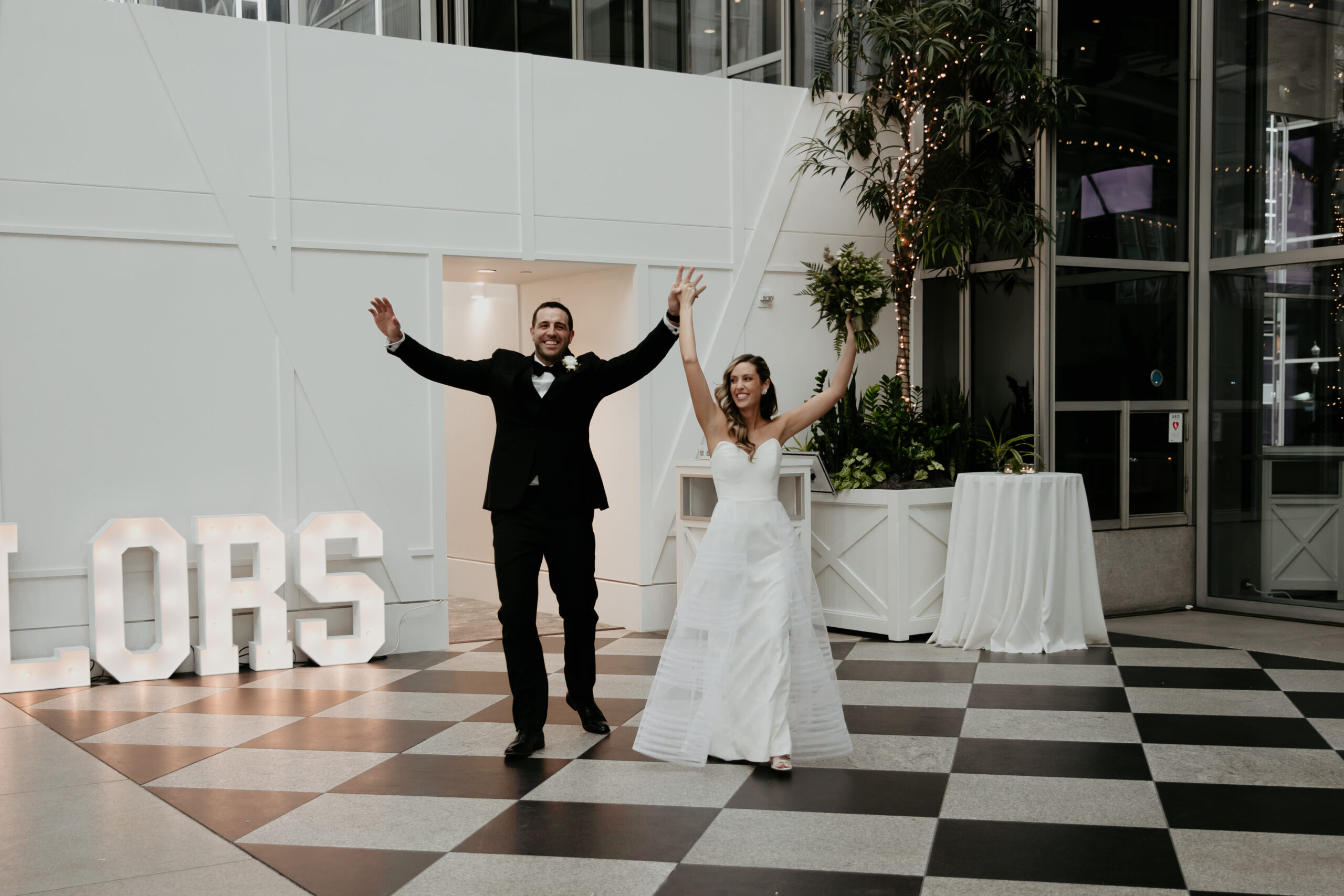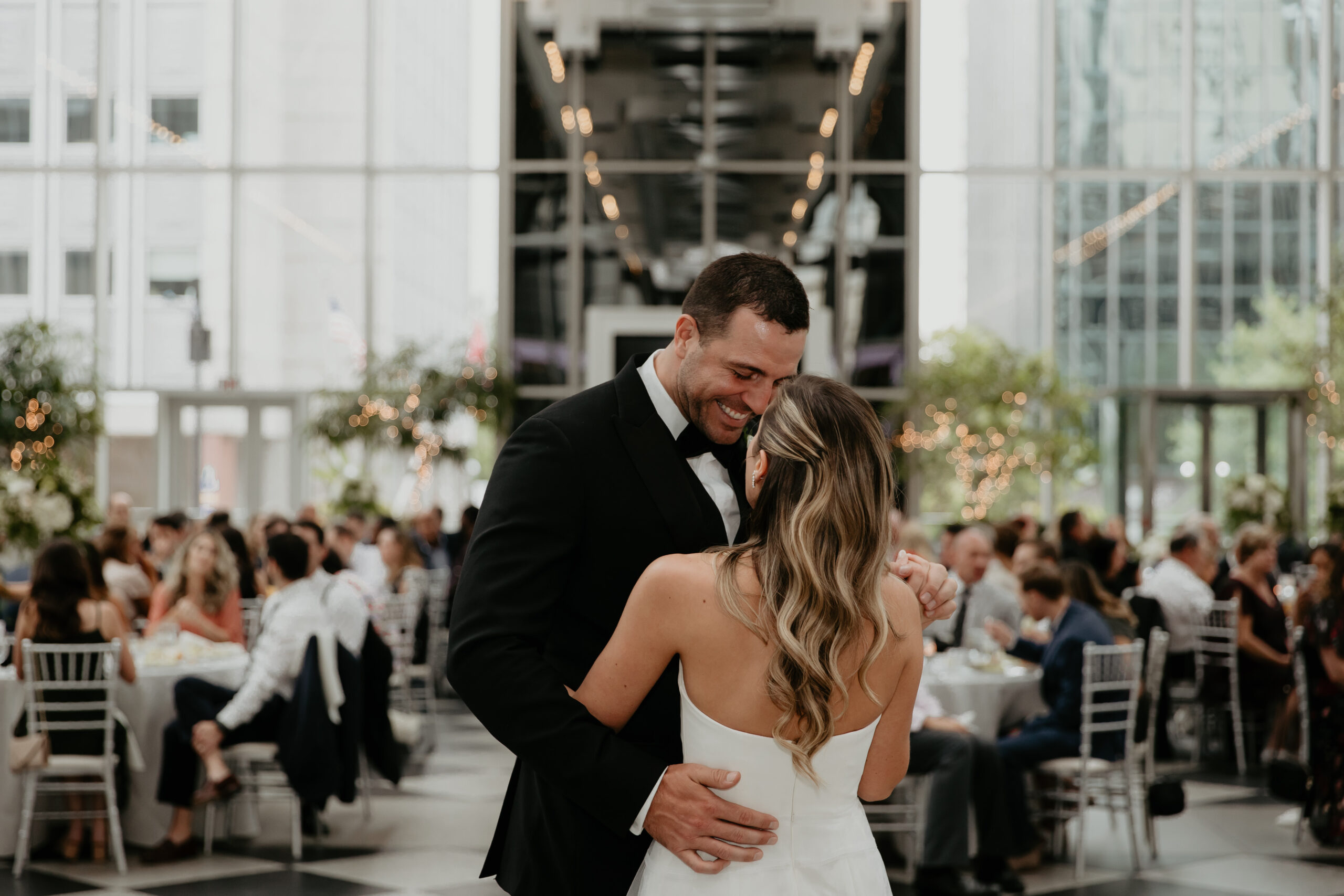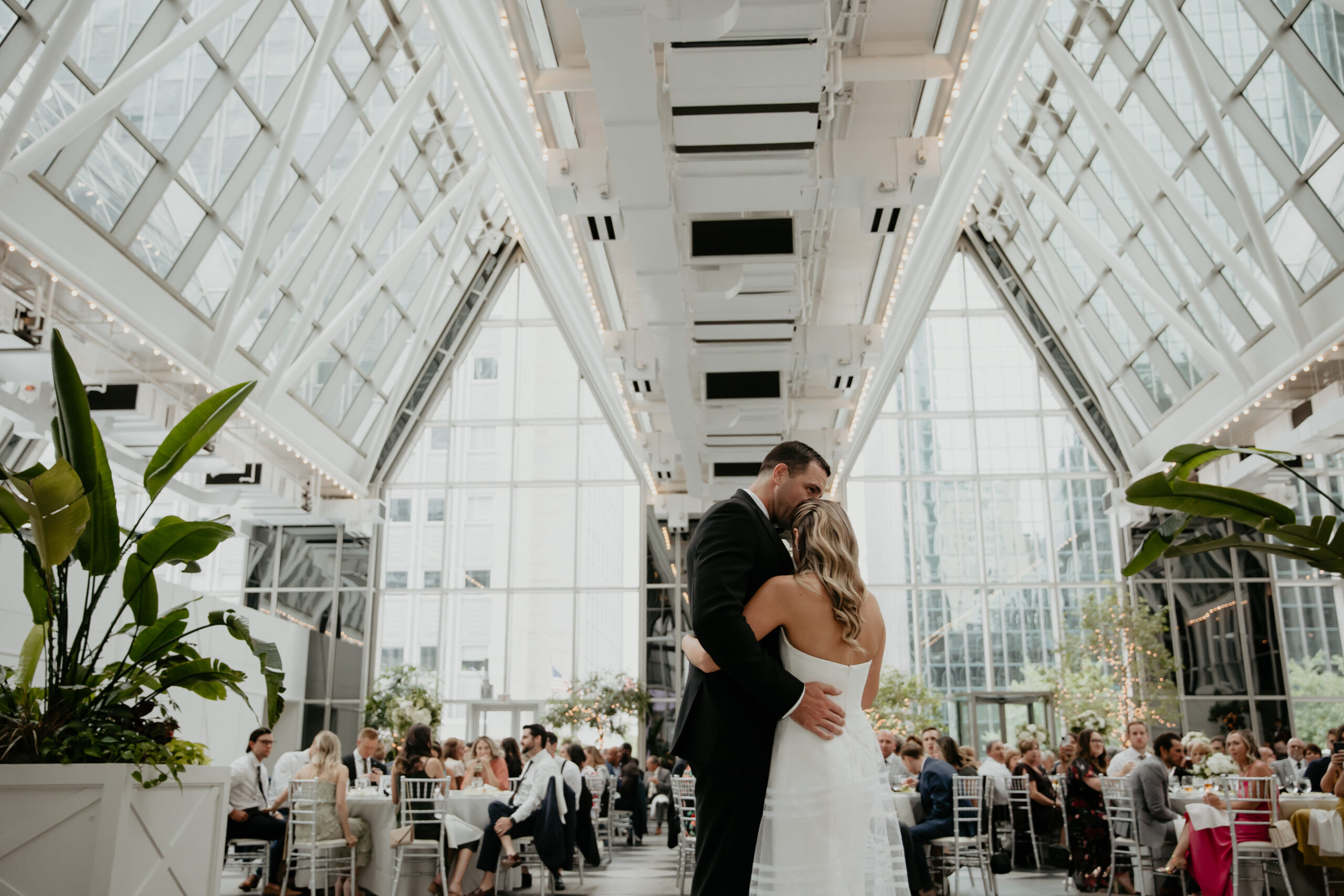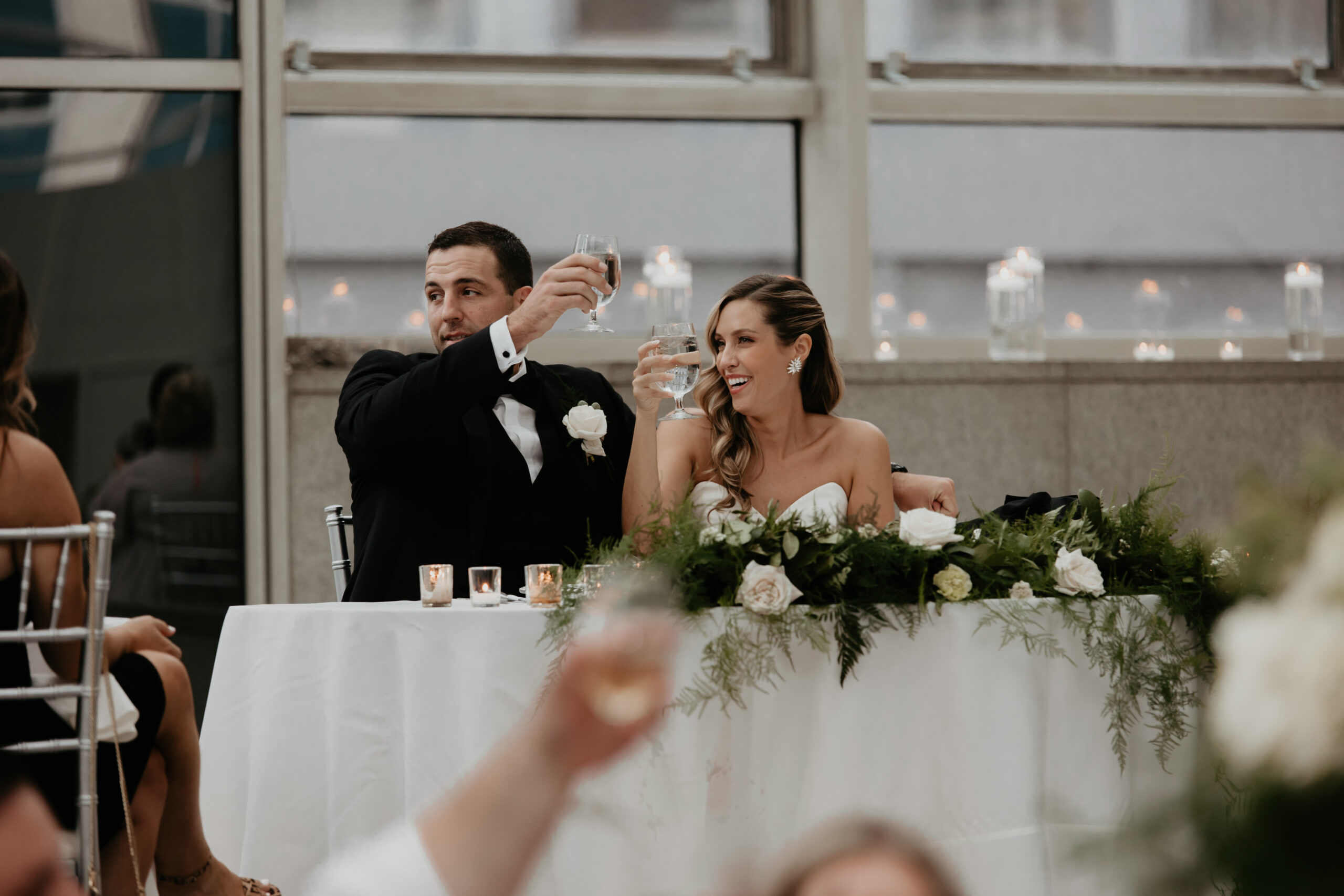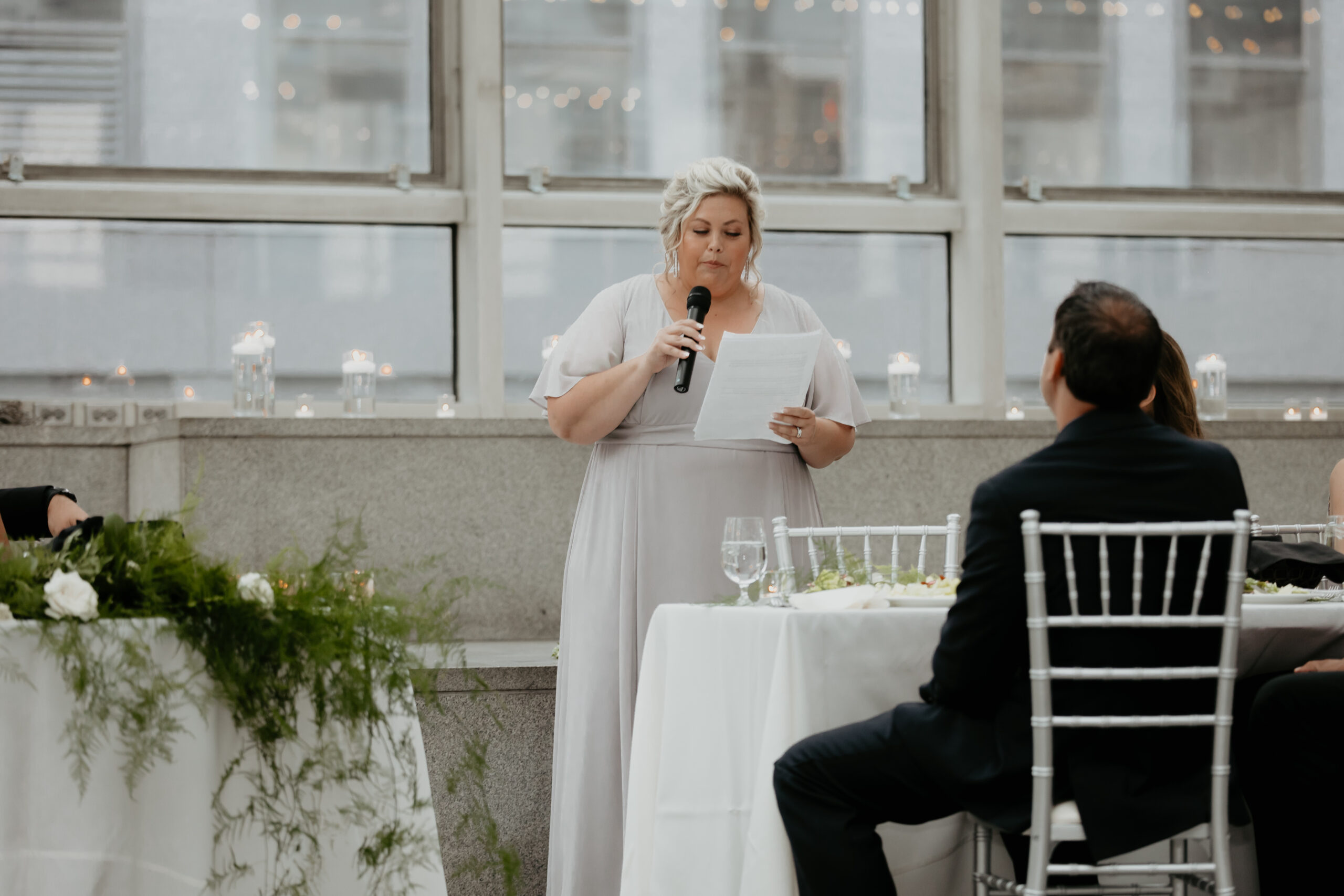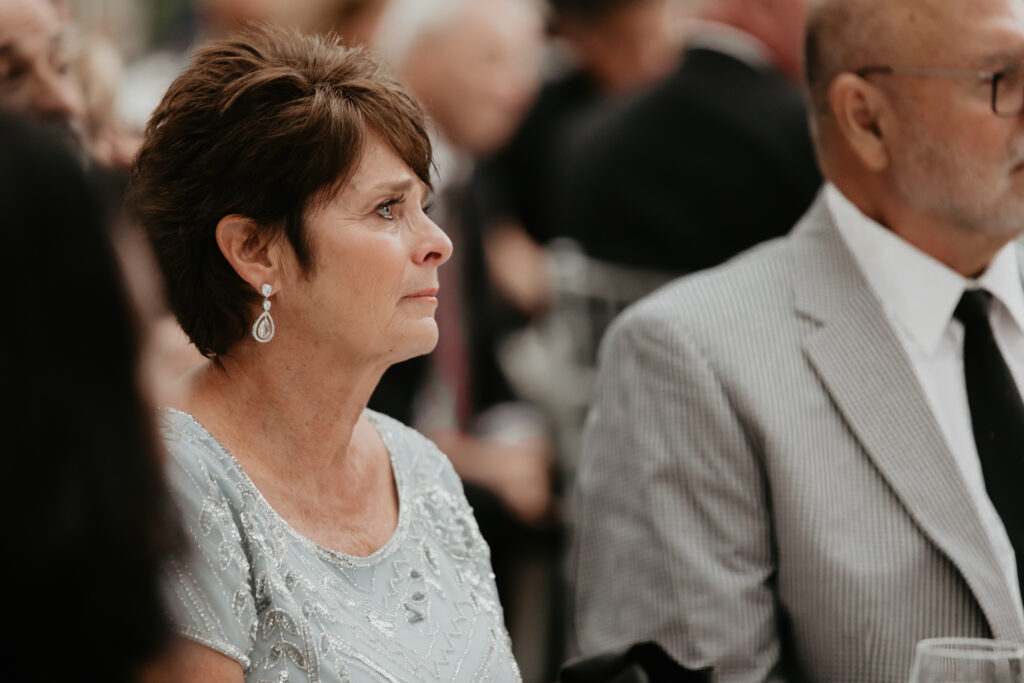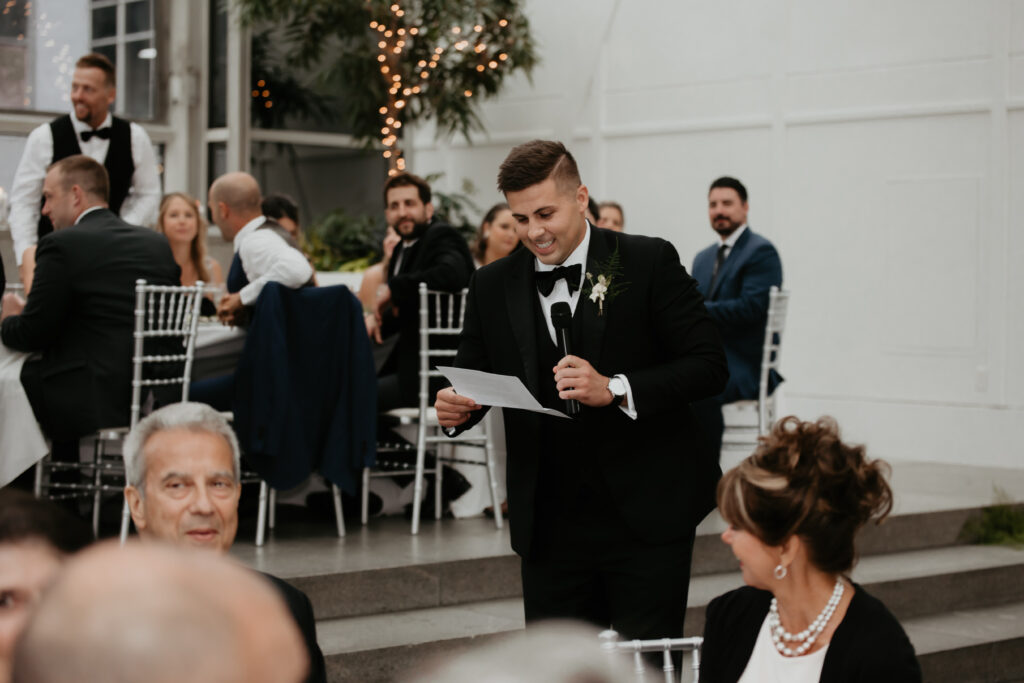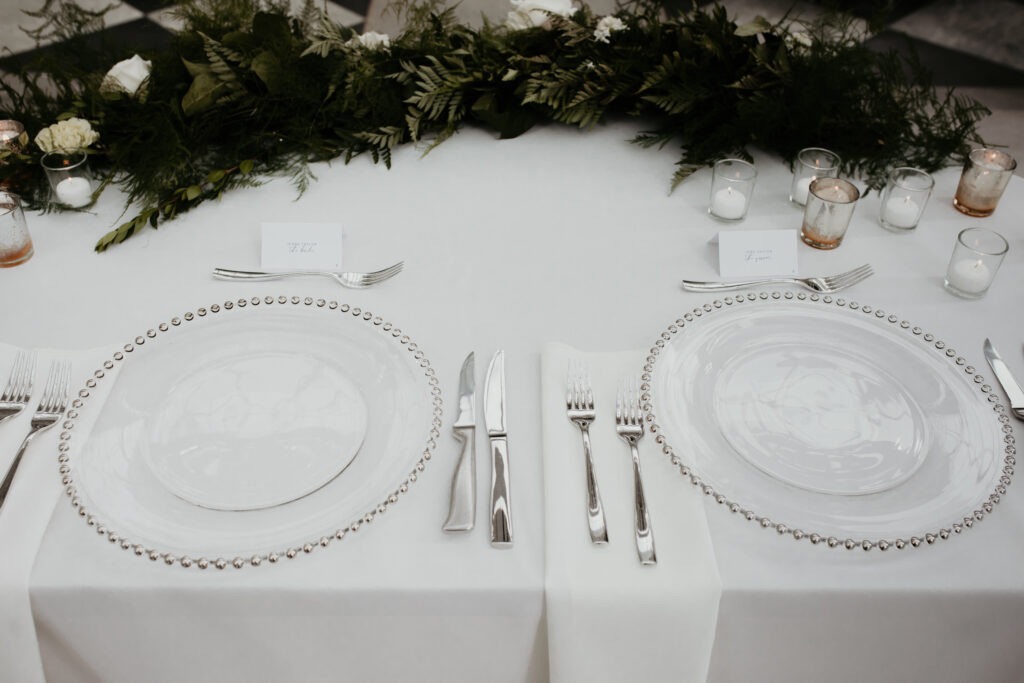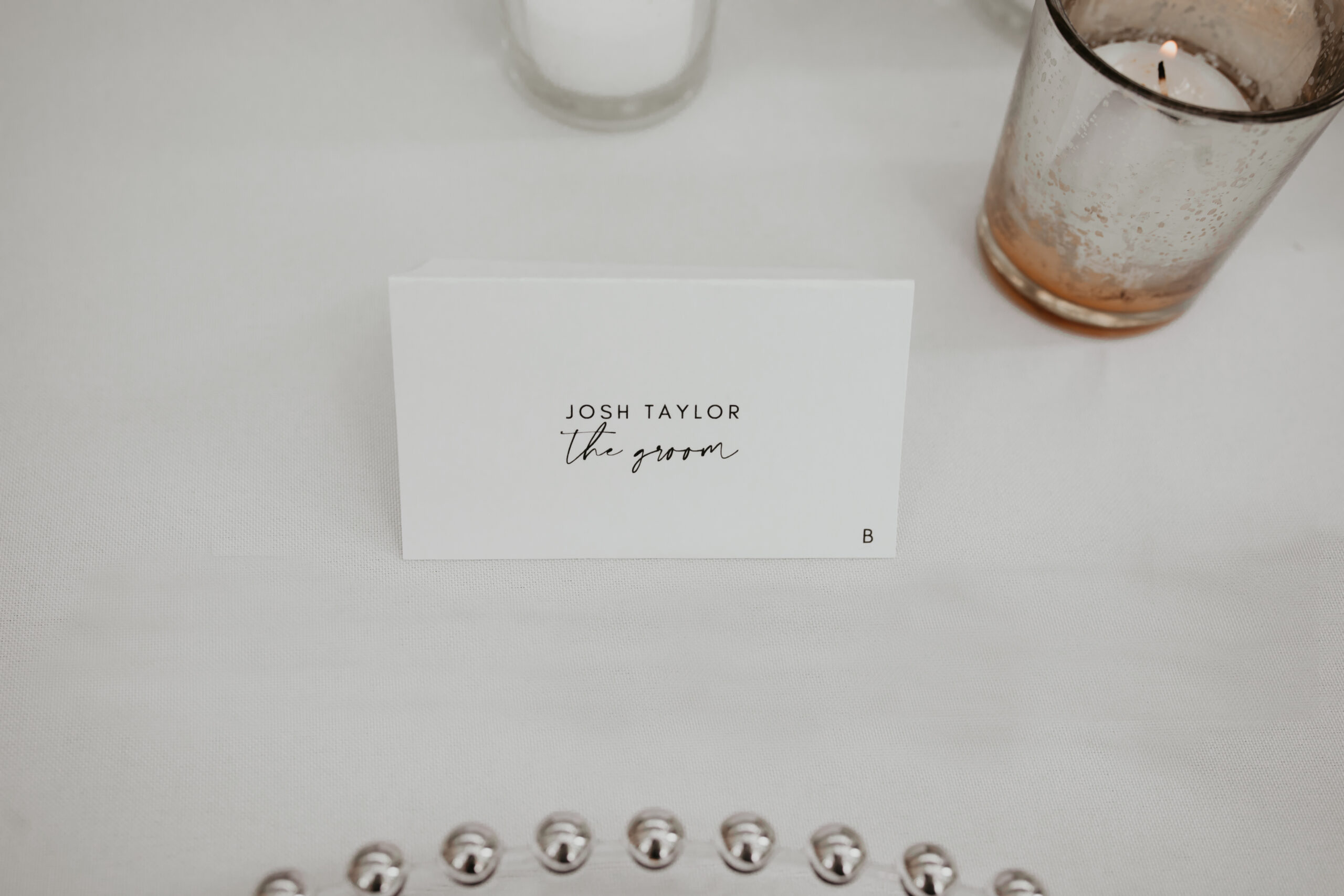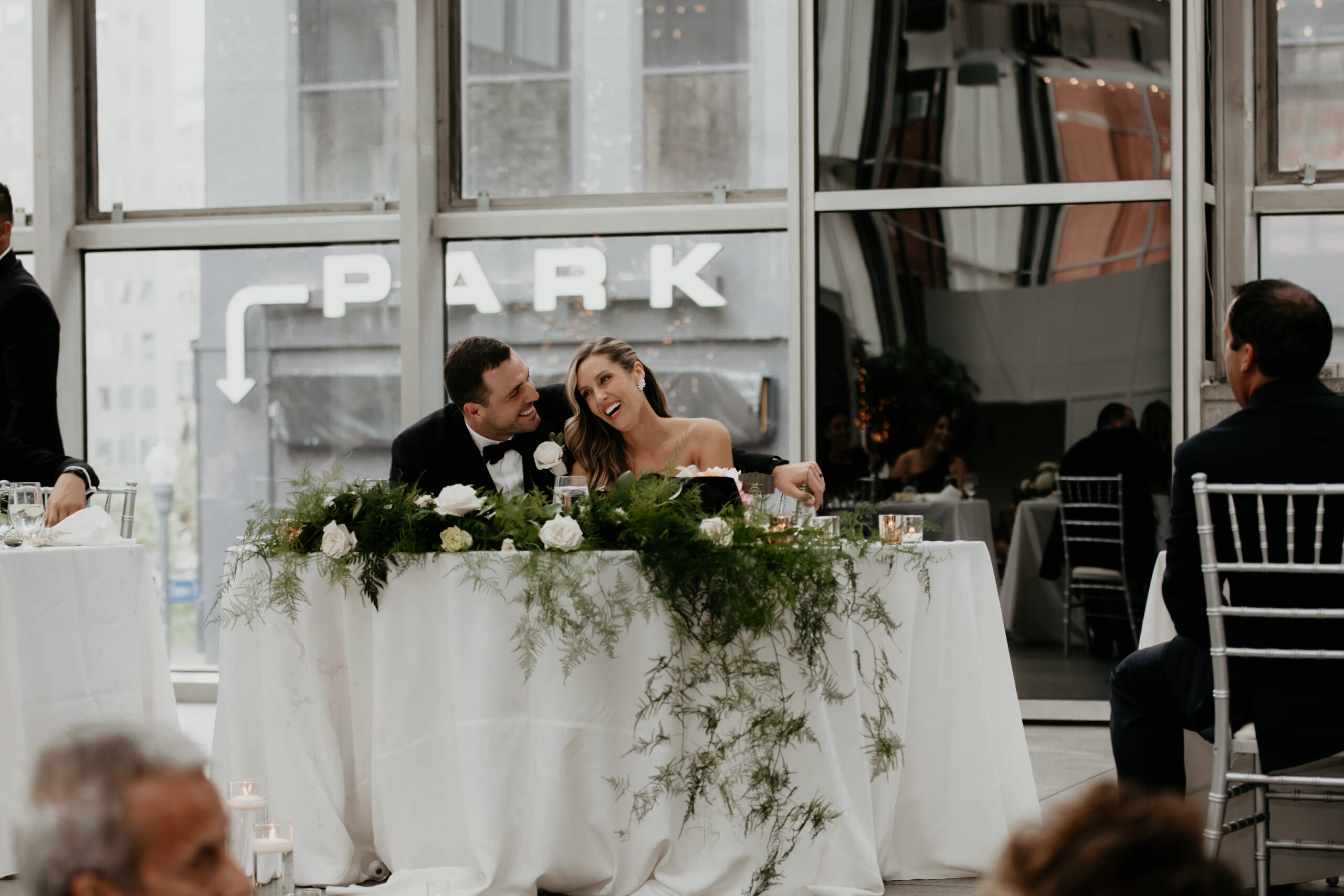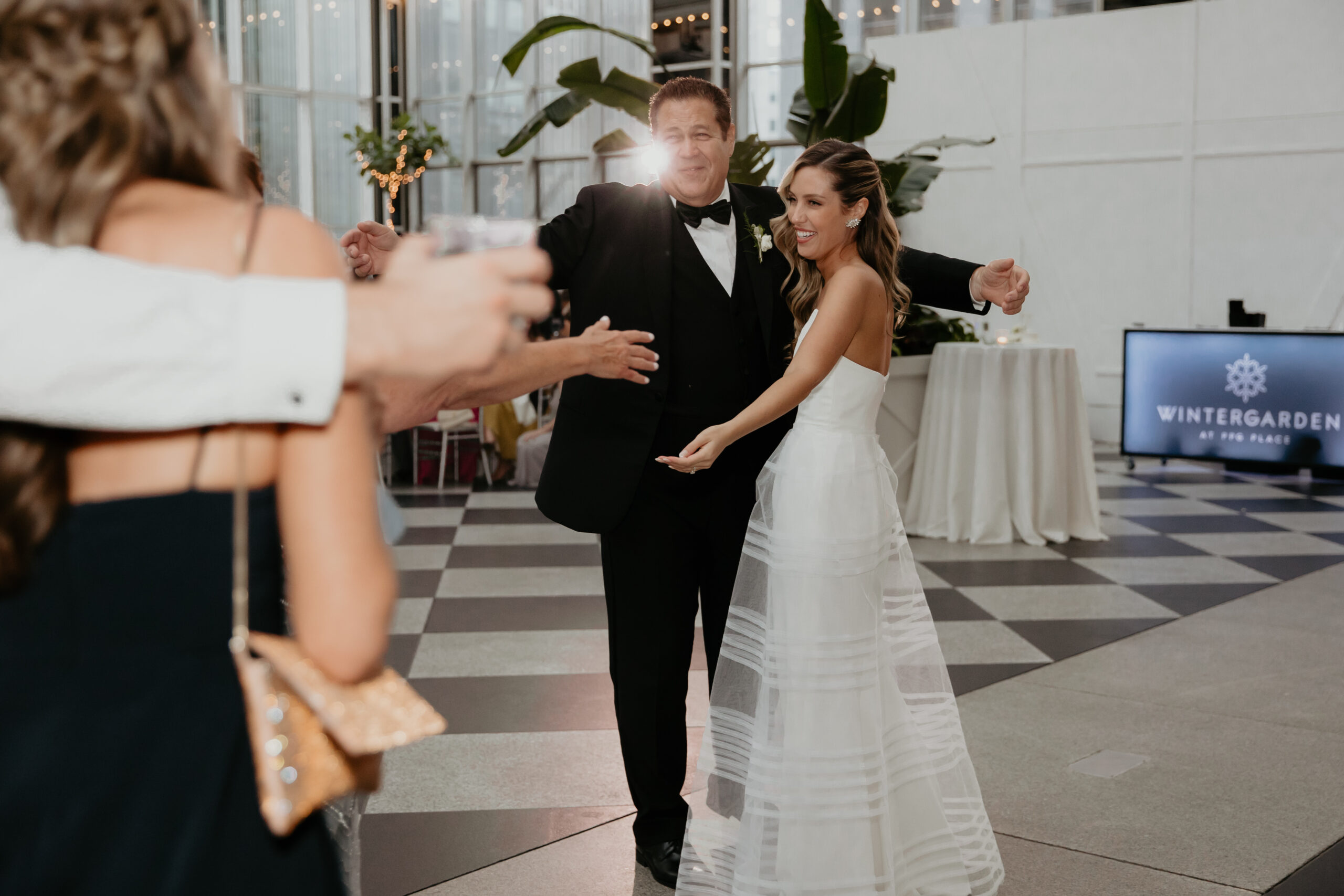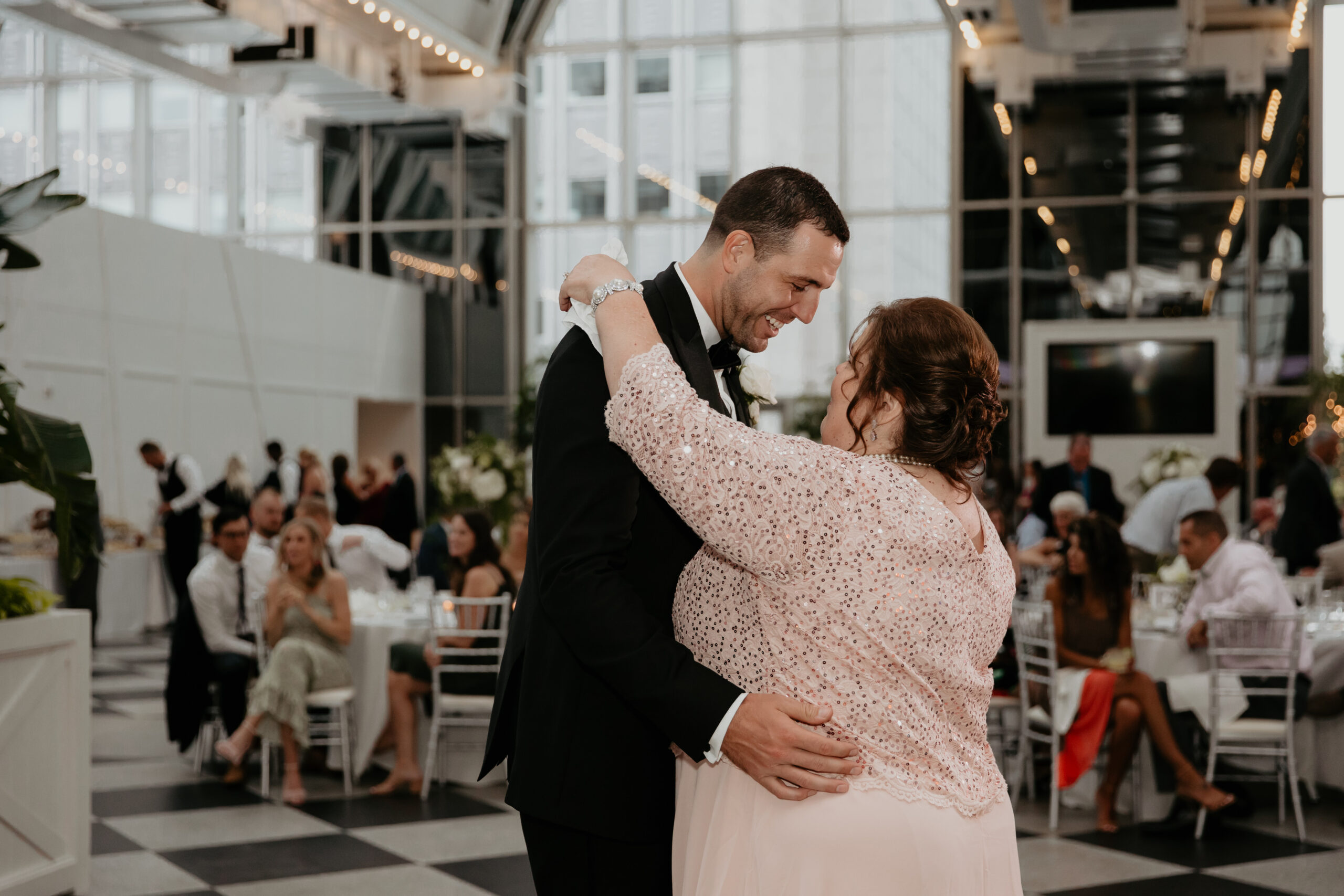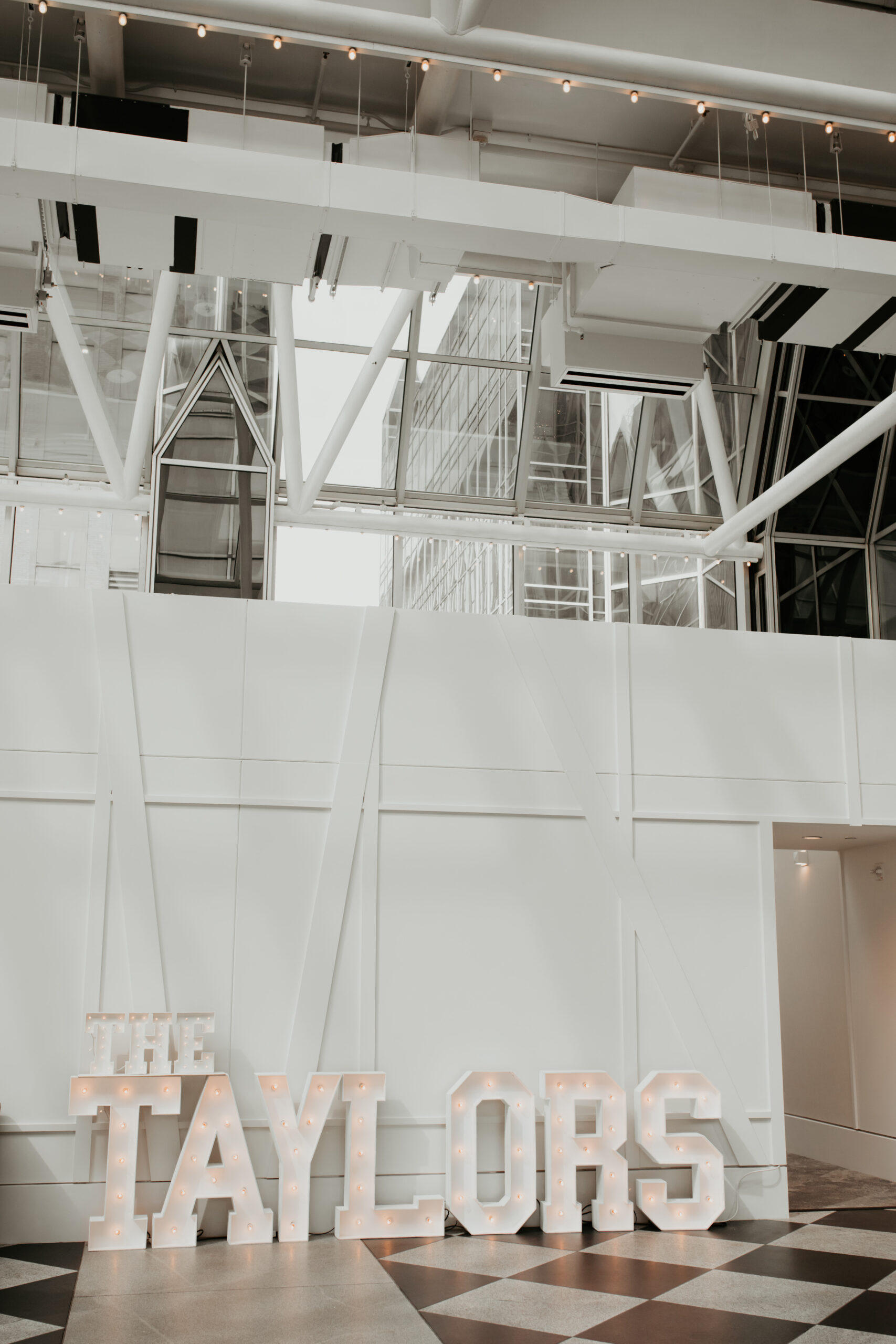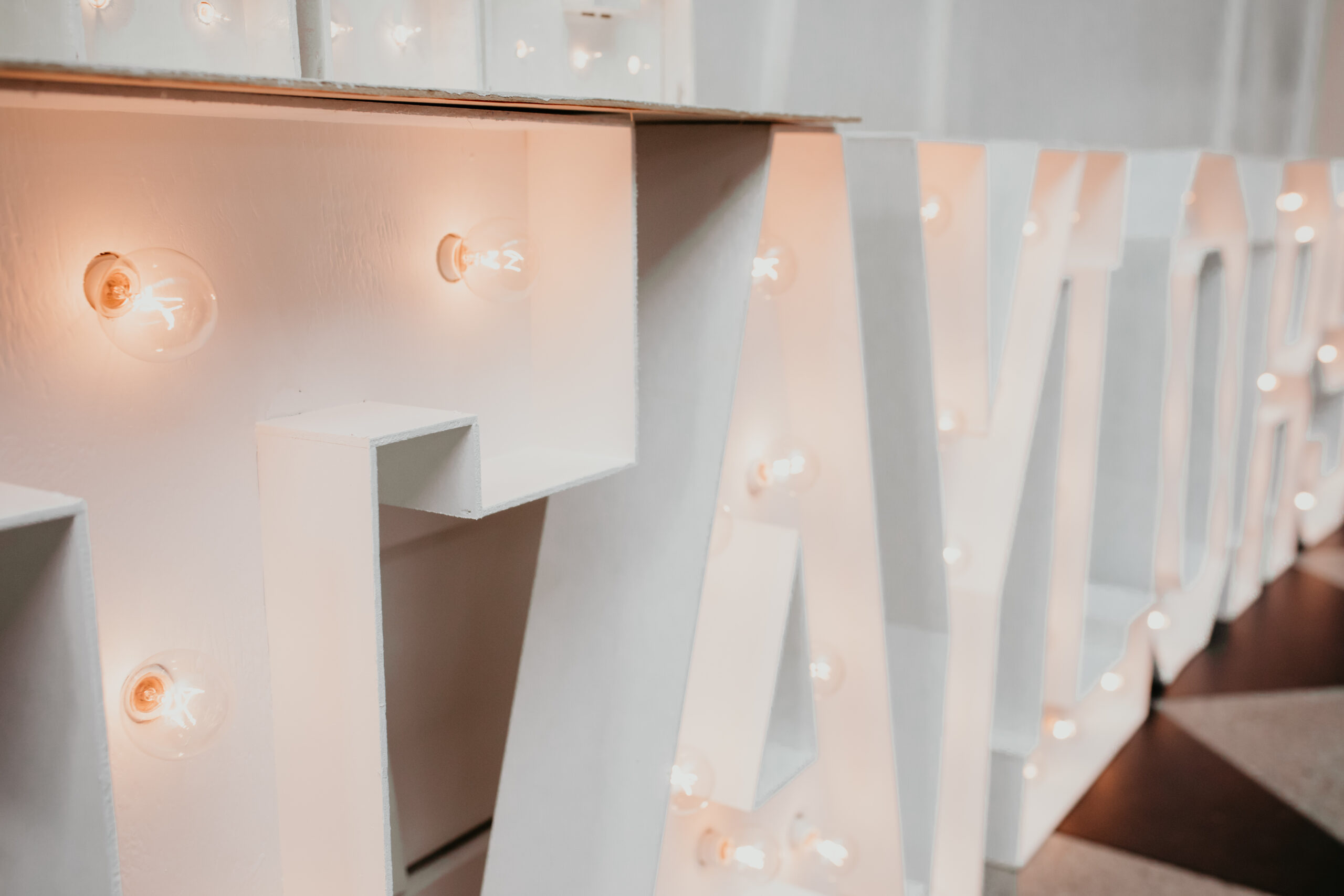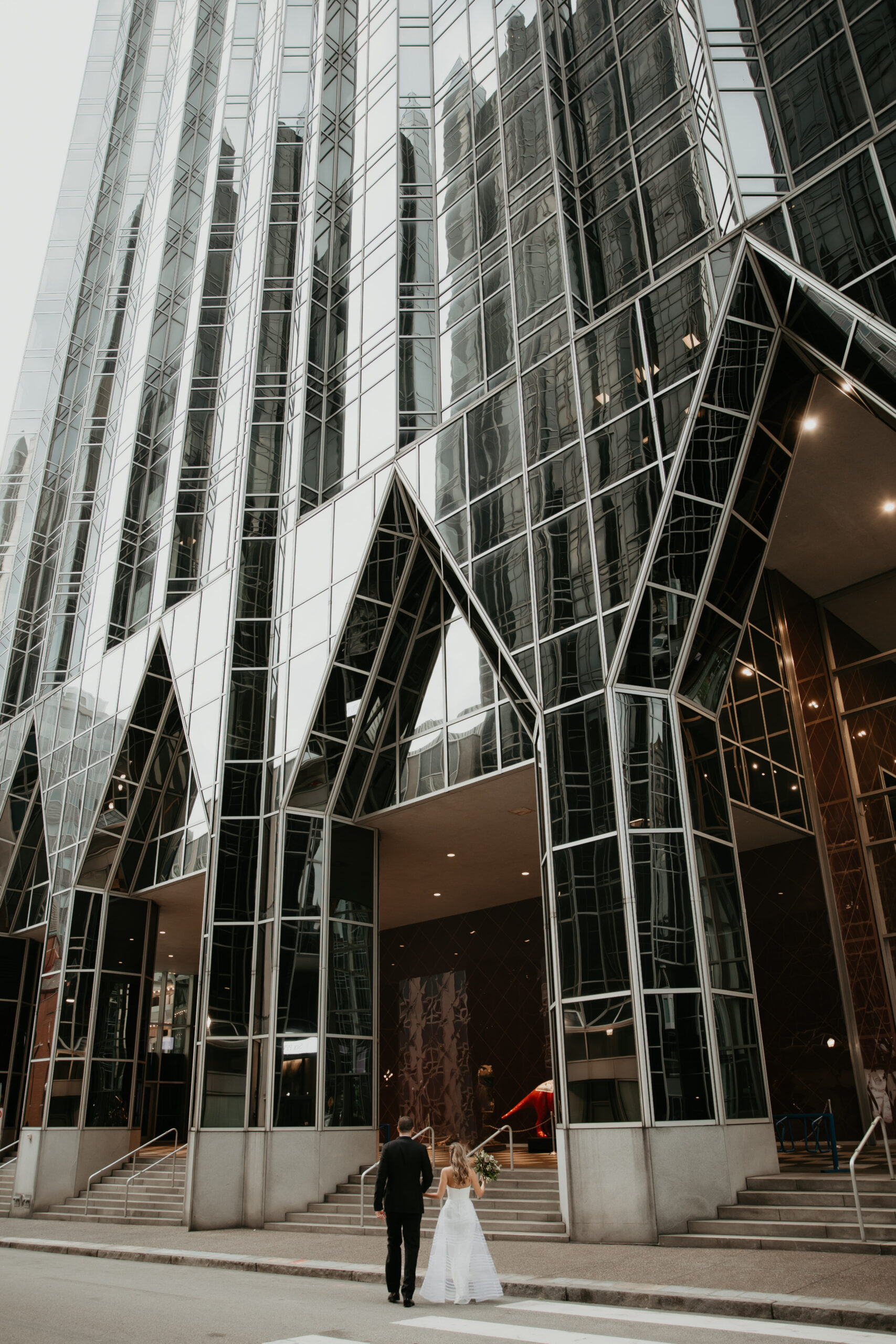 WEDDING CAKE TOPPER | FUN FACT COCKTAIL NAPKINS | REVOLVING PICTURE FRAME CARD BOX | BLACK FLOATING FRAMES | ACRYLIC SIGN HOLDERS | WELCOME SIGN PRINTABLE | SPECIAL LOCATIONS TABLE NUMBERS PRINTABLE | PITTSBURGH COOKIE TABLE SIGN | CLEAR TO-GO CONTAINERS FOR COOKIES | THANK YOU STICKERS FOR COOKIE BOXES | PLACE CARDS | HASHTAG SIGN | IN LOVING MEMORY SIGN
We had the reception at PPG Wintergarden and it was such a beautiful, seamless evening thanks to their amazing staff, our lineup of vendors, our family, and friends! It was a true dream and the most memorable day of our lives! There's so much more that I could dive into regarding the details but I wanted to share these special photos first.
You can find links to everything from our big day here or above in this post. And I would LOVE IT if you'd take a second to check out my Etsy shop, PartyWithJennaTaylor! I made all of my own signage for our ceremony and reception so I decided to go out on a limb and start my own shop with event printables! You can follow along on Instagram for more wedding tips and inspo – @thejennataylor and @partywithjennataylor (lots saved to highlights). And more from my wedding planning journey in the blog archives here!
A HUGE shout out to our vendors that made the day everything that it was! Listing everyone below:
Hotel: Renaissance Hotel
Ceremony: St. Stanislaus Church
Vocalist/Pianist: Angela Toscano
Reception: Wintergarden at PPG
Photography: Ashley Sara Photography
Videography: Bridge Perspective
Hair: Courtney Benedetti
Makeup: Valarie Panei
Flowers: Steel City Florals
Marquee Letter Lights: Shine Bright Rental
Signage: Party With Jenna Taylor (my Etsy shop!)
Party Bus: Tortorice Limo
DJ: Dan @ Fifth Ace Entertainment
Cake: Potomac Bakery
Dress Designer: A Exclusive
Bridal Boutique: Anne Gregory Couture
Bridesmaid Dresses: Show Me Your MuMu