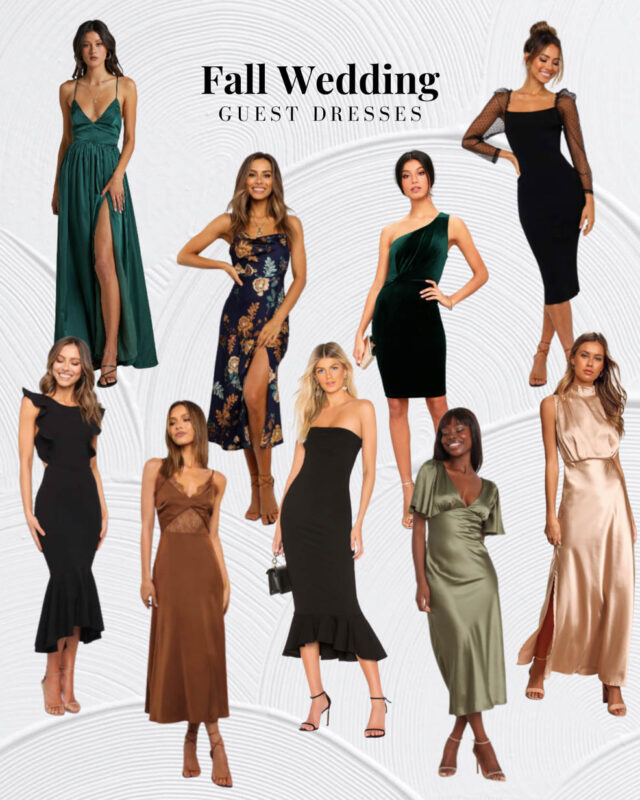 Wow, wow. It has been MONTHS since I've put up a blog post. I don't think I've ever gone this long without posting on my site and I am feeling the guilt! If you follow me elsewhere, you know that I was feeling pretty overwhelmed leading up to our wedding. Which, by the way, we got our photos back and I cannot wait to share them in my next blog post!
Anyway, life got busy and I was forced to put my energy where it made the most SENSE. I don't think I'll ever stop posting on here. But, honestly, most people are scrolling TikTok and Instagram so I've been mindfully focusing a lot of my content on those platforms.
But I'm jumping back into the blog today with a round up post for fall wedding guest dresses. My cousin is getting married in Lake Tahoe this October so I have been on the hunt for one myself. I cannot believe we are already in the month of September!
The fall wedding guest dresses in the collage above and below are all UNDER $100!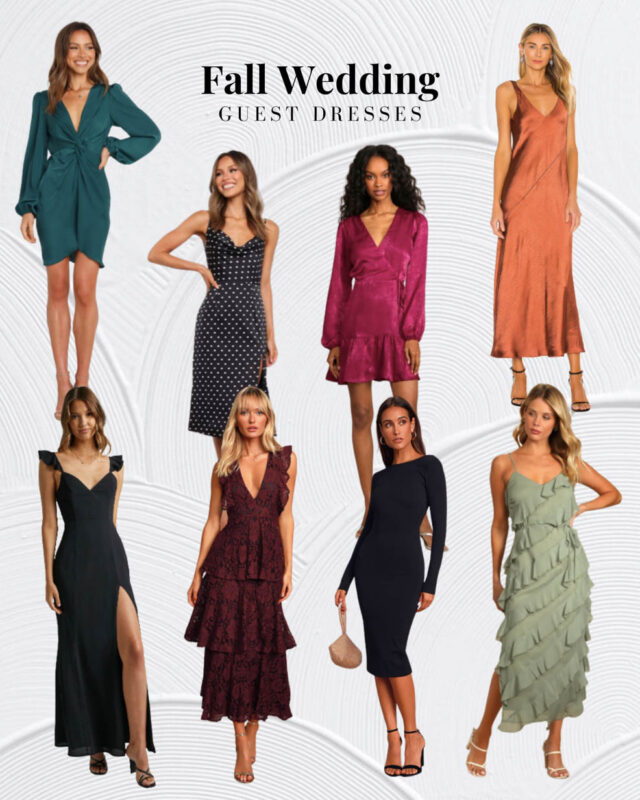 MORE FALL WEDDING DRESSES UNDER $100