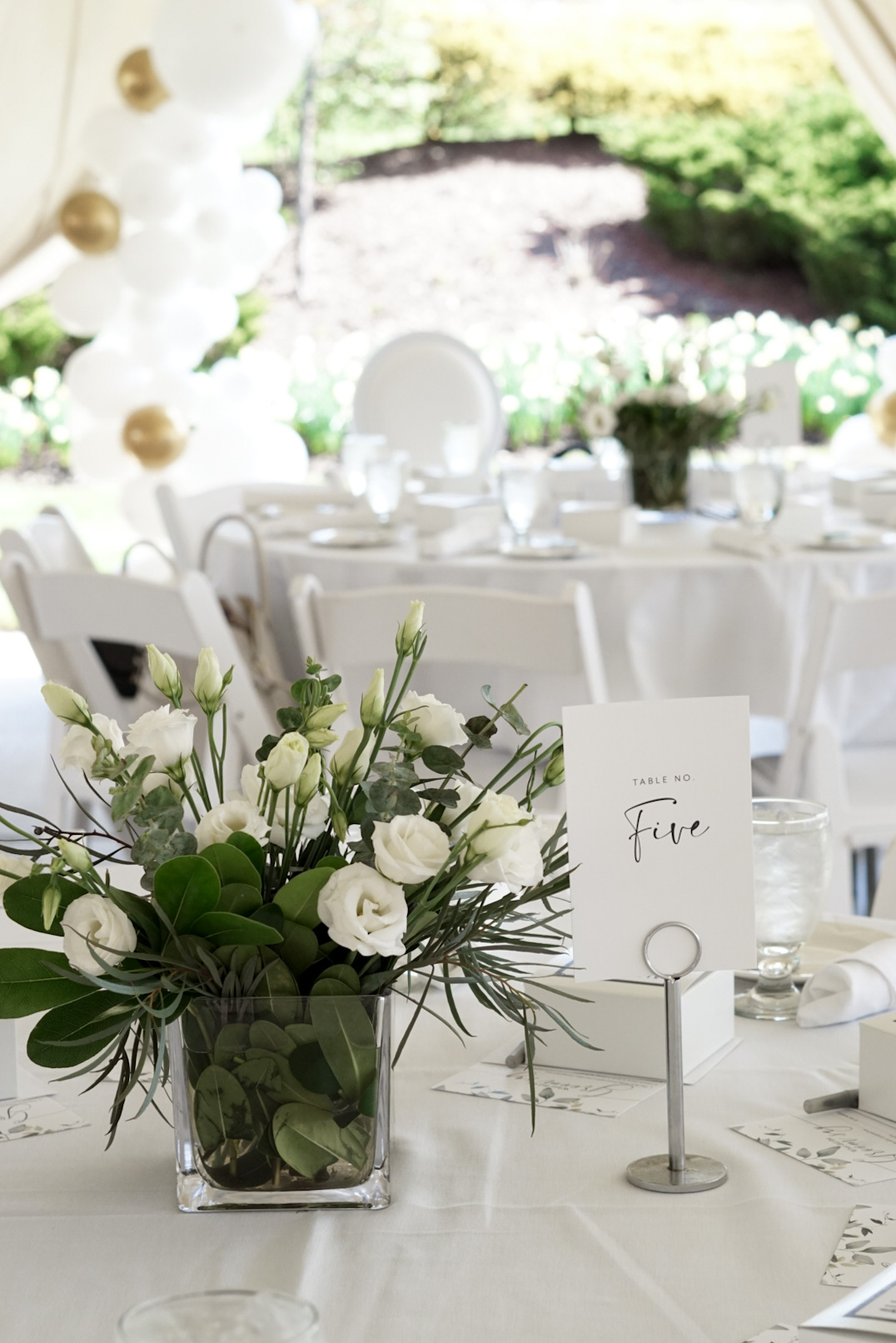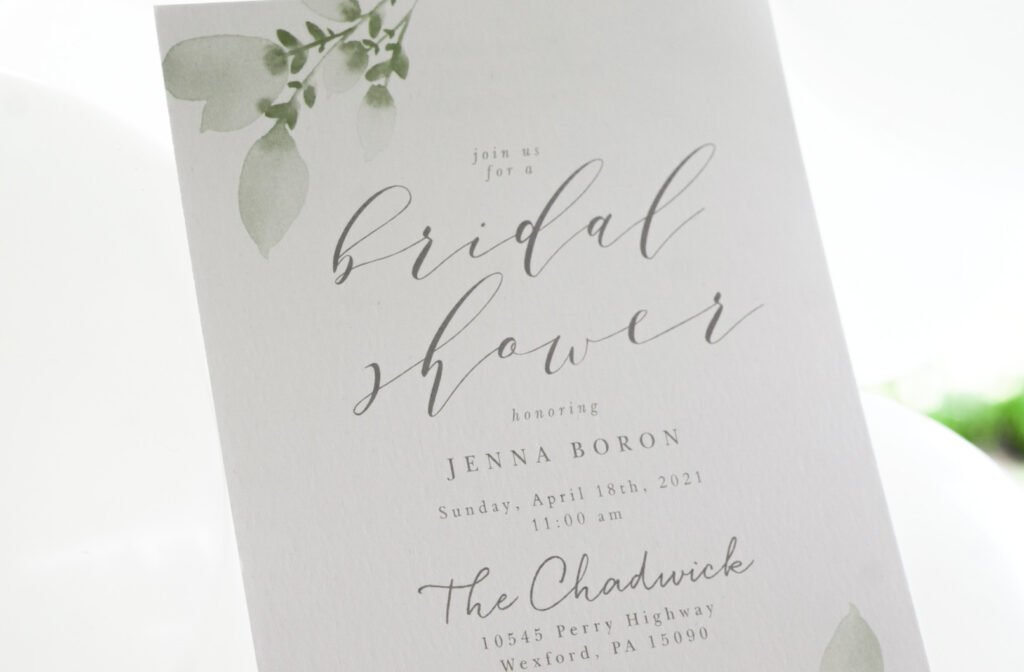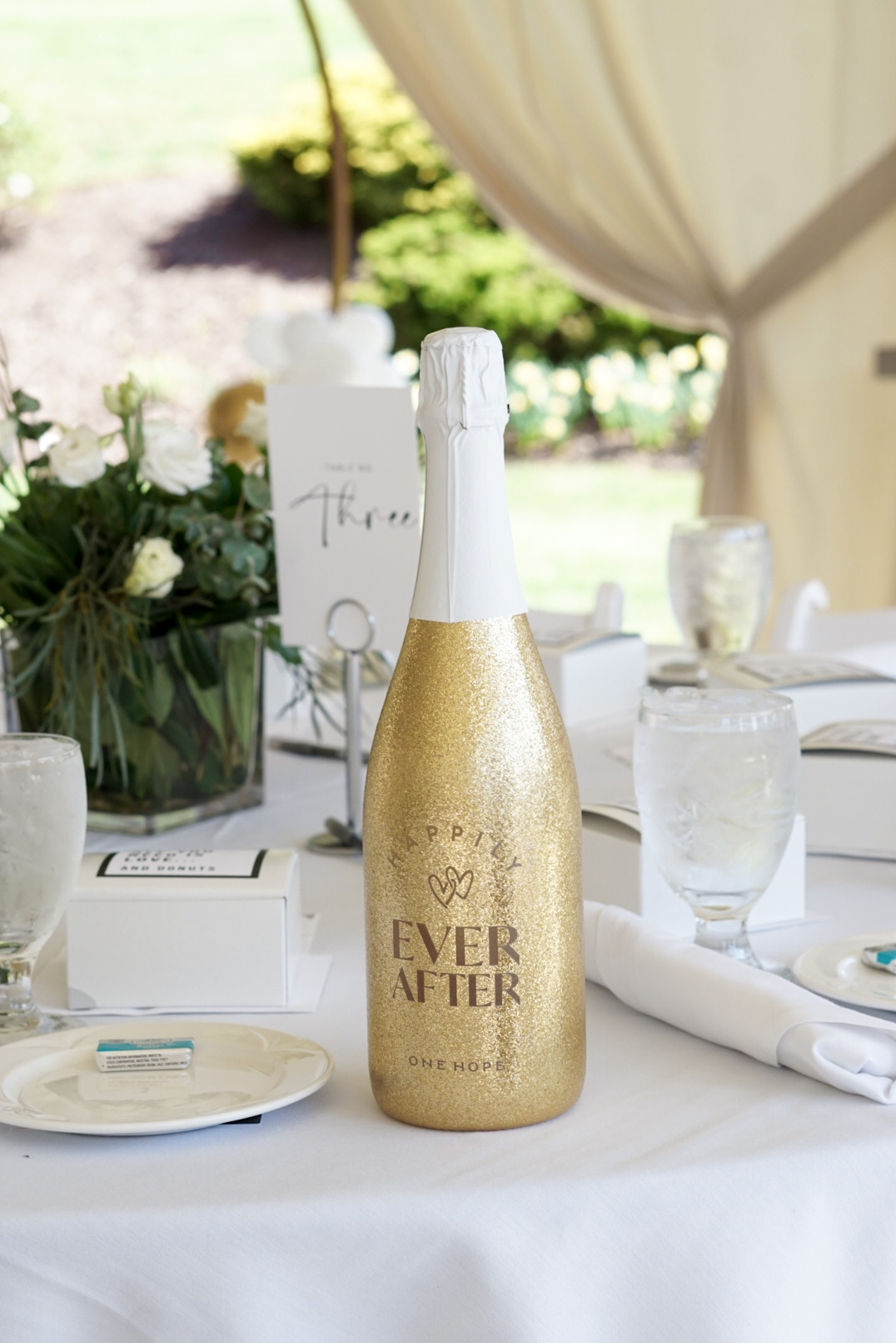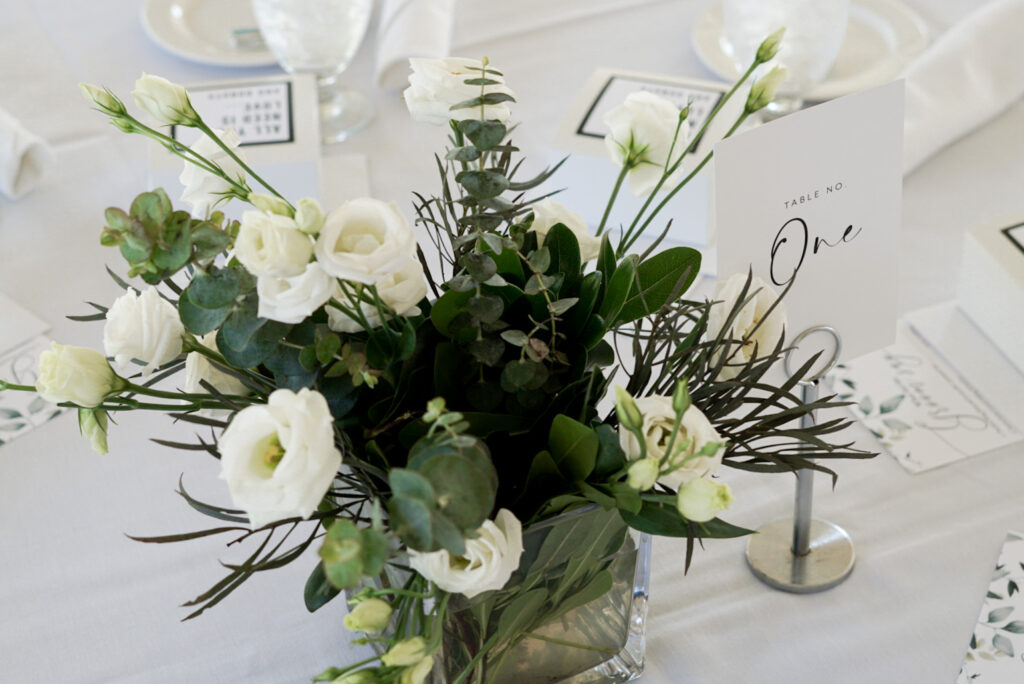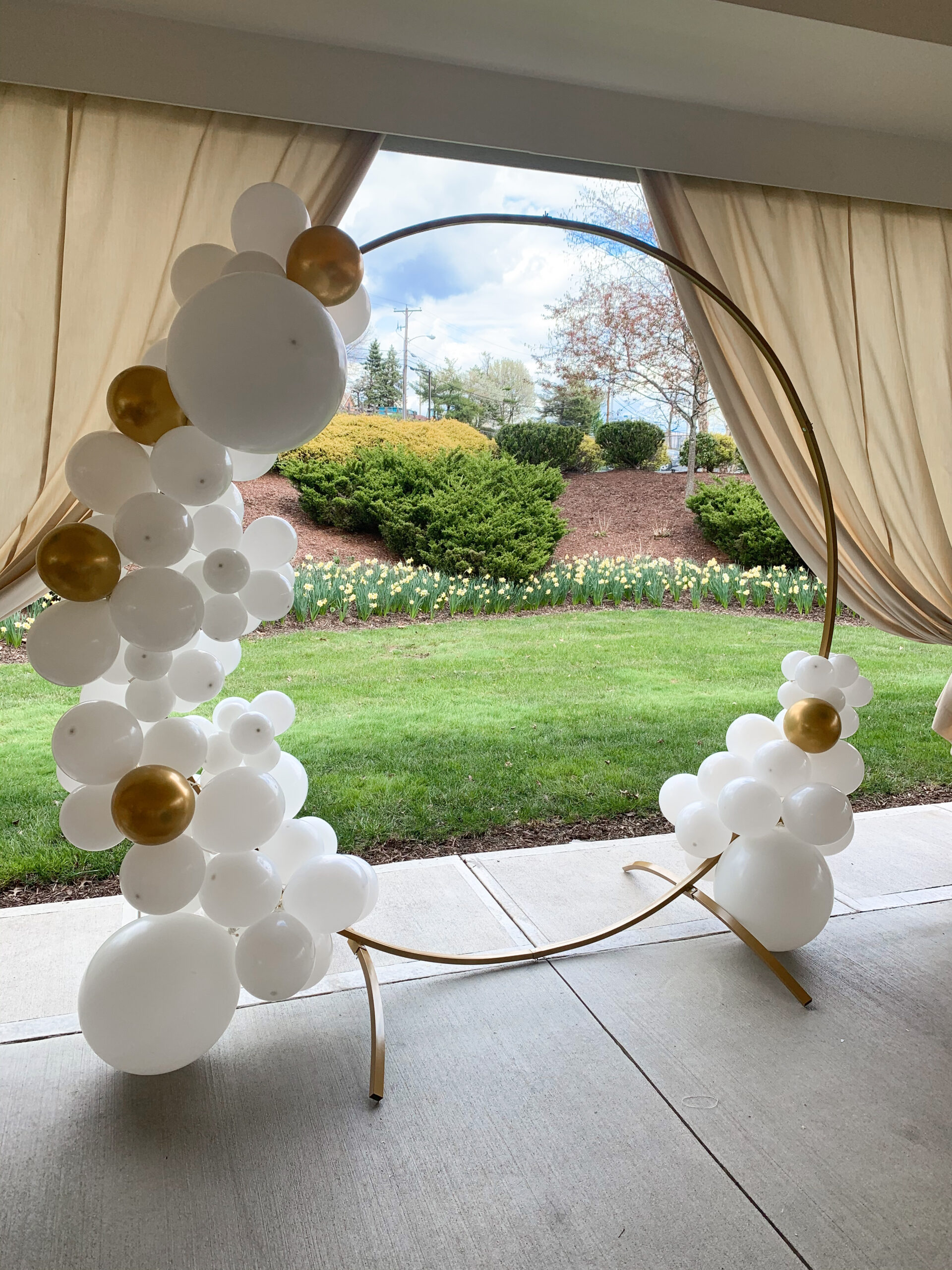 My bridal shower was this past weekend and I am feeling all the love to say the least! My mom, Josh's mom, and bridesmaids made the day so special and so, so beautiful! It truly couldn't have been a more perfect day!
We chose to have it at one of the covered outdoor patios at The Chadwick in Wexford. We did need to rent heaters because it ended up being chillier than expected but honestly the heaters added an extra element of *aEsThEtiC* with the exposed flames! It was gorgeous in the springtime with the green grass and blooming trees and flowers surrounding the perimeter!
I was lucky enough to collaborate with Christy at Shine Bright Rentals for the fun balloon arch that I sat under! I also rented a few acrylic stands where little details sat like the gold glitter champagne prizes from One Hope Wine. Christy is so kind and easy to work with! We have some awesome things up our sleeves for the wedding in July!
My mom and sister got pretty floral centerpieces from Donati's and I looooved the loose, organic look. For favors, they did these "All you need is love and a donut" boxes with donuts from Pastries A La-Cart. You know I die for a cake donut with vanilla icing. And Josh's mom made the most insane individually packaged, Covid-friendly chocolate bar with everything you could ever dream of. She hand dipped mostly everything herself – it was all just so intricate and cute! The dessert bar also had custom cookies and a chocolate covered strawberry tree by two different talented Pittsburgh ladies.
We played just a few simple games! One of favorites was the "What did the groom say?" game! They filmed Josh before the shower and I had to answer on the spot what I thought he said. Here are links to the three games:
What Did The Groom Say (can change the questions)
How Old Were The Bride/Groom (they had posters for each table with pictures of us at different ages)
And lastly, my welcome sign was made by my bridesmaid Chelsea and her sister in law, Rachel, who does calligraphy for events and businesses and all the things! It was also very stunning and perfect!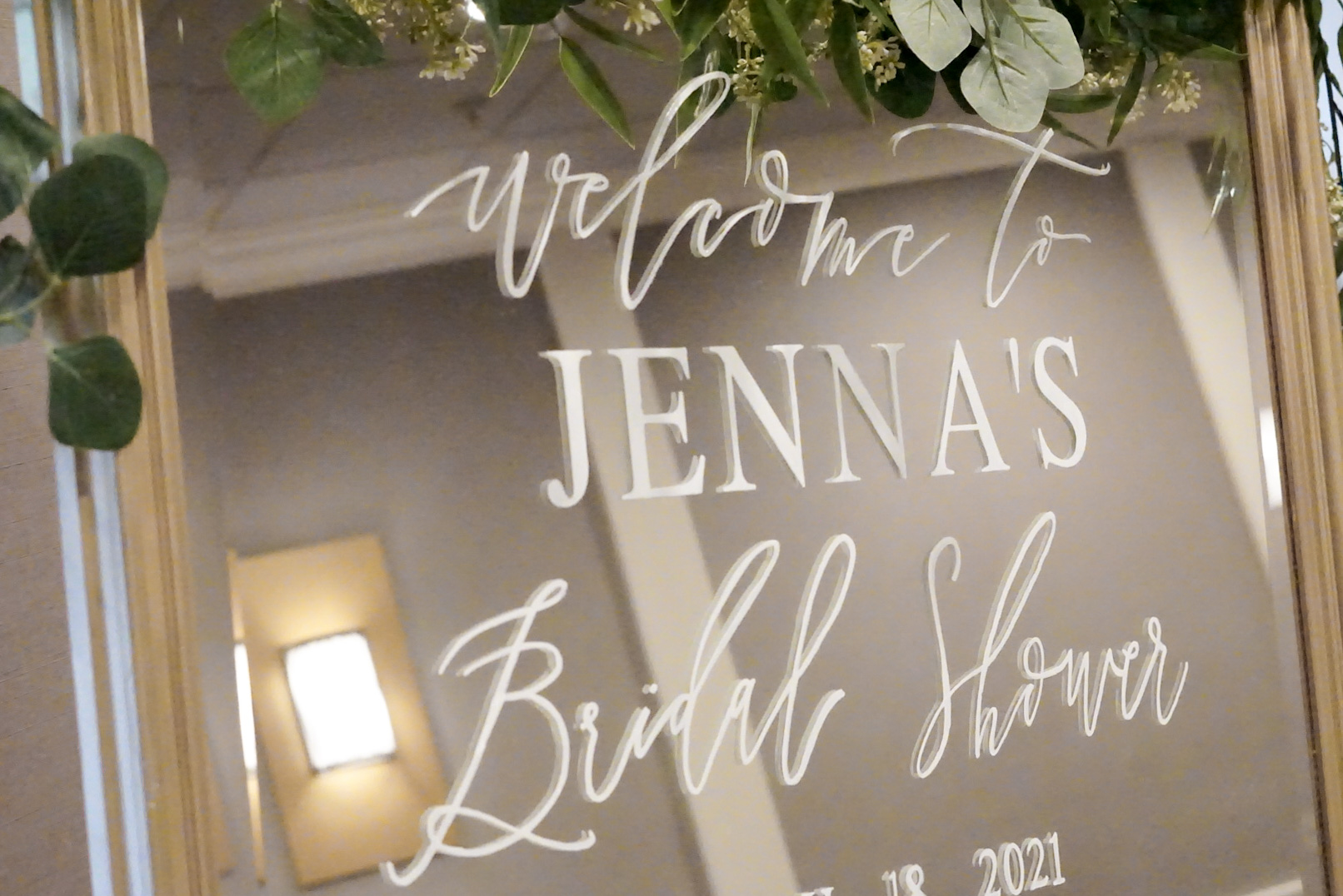 TABLE NUMBER TEMPLATE | PLACE CARDS TEMPLATE | RING CLIP TABLE NUMBER HOLDER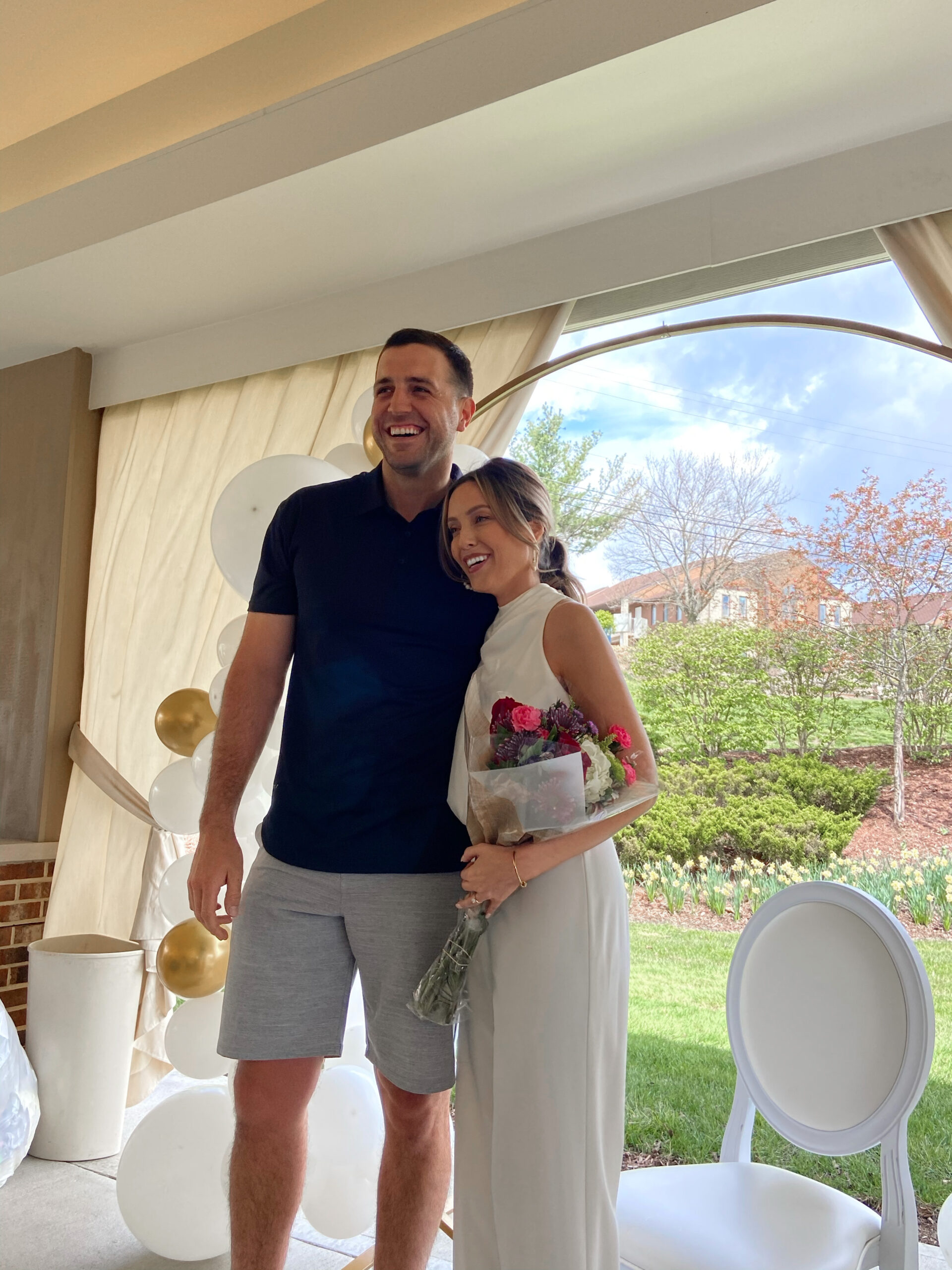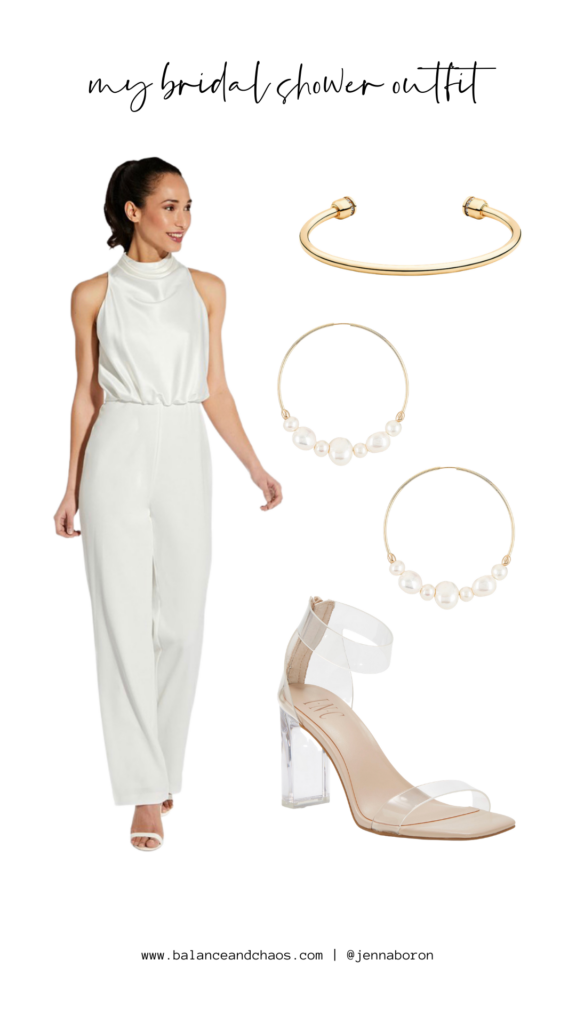 ADRIANNA PAPELL HIGH NECK JUMPSUIT (more AP options here!) | CHILD OF WILD TEFNUT PEARL HOOP EARRINGS | CLEAR & NUDE HEELS | CUFF BRACELET