This post is sponsored by Joanna Vargas. All opinions remain my own.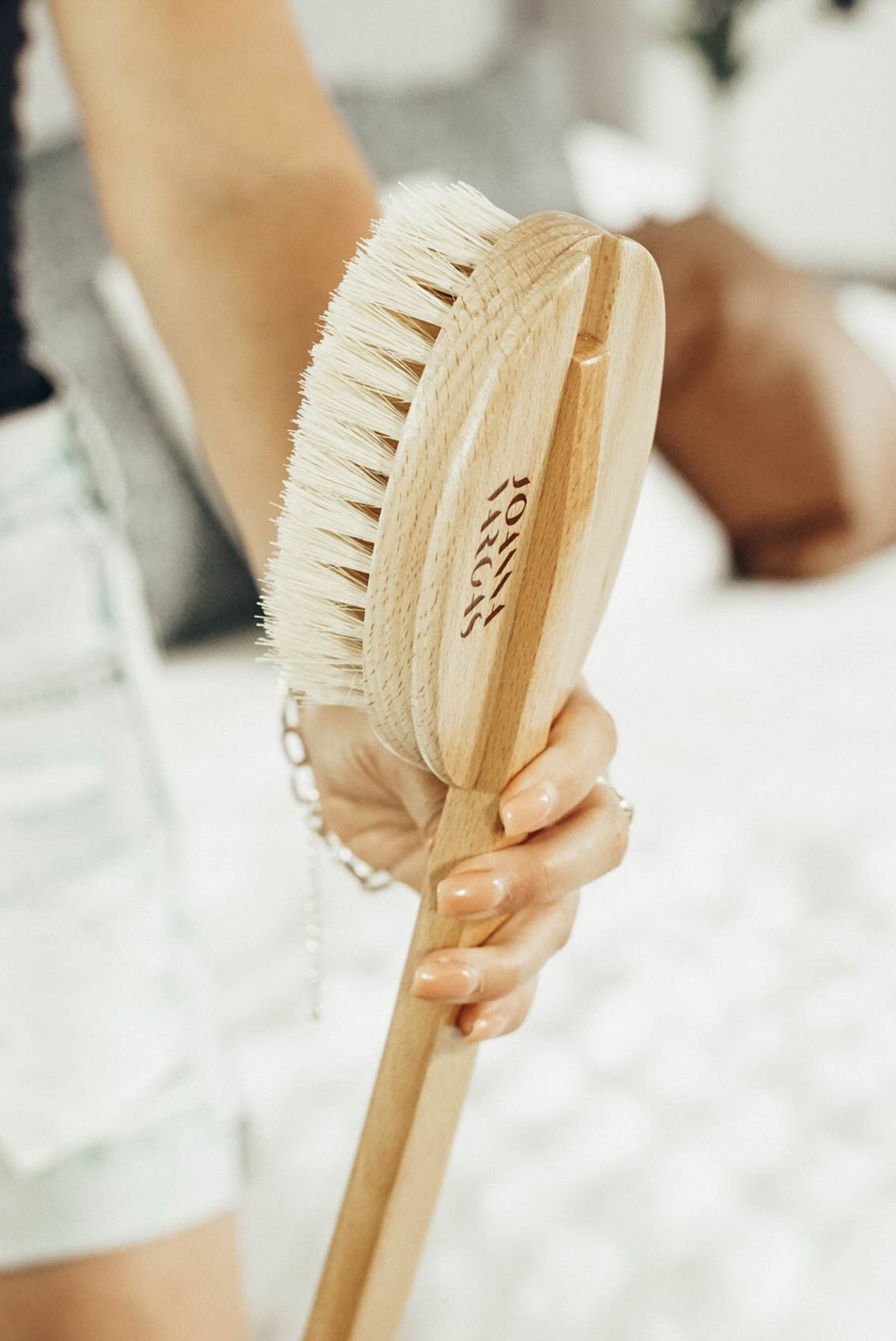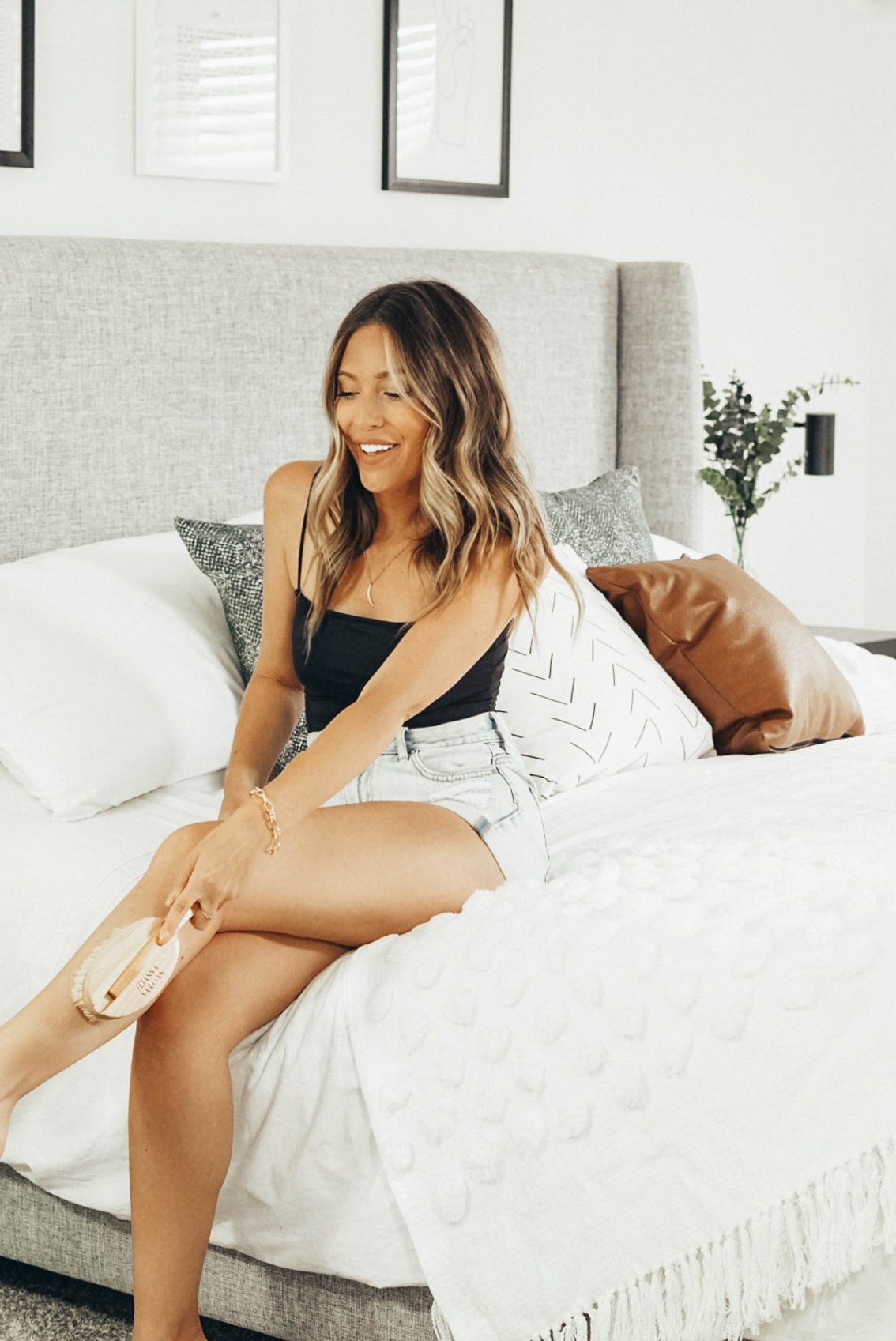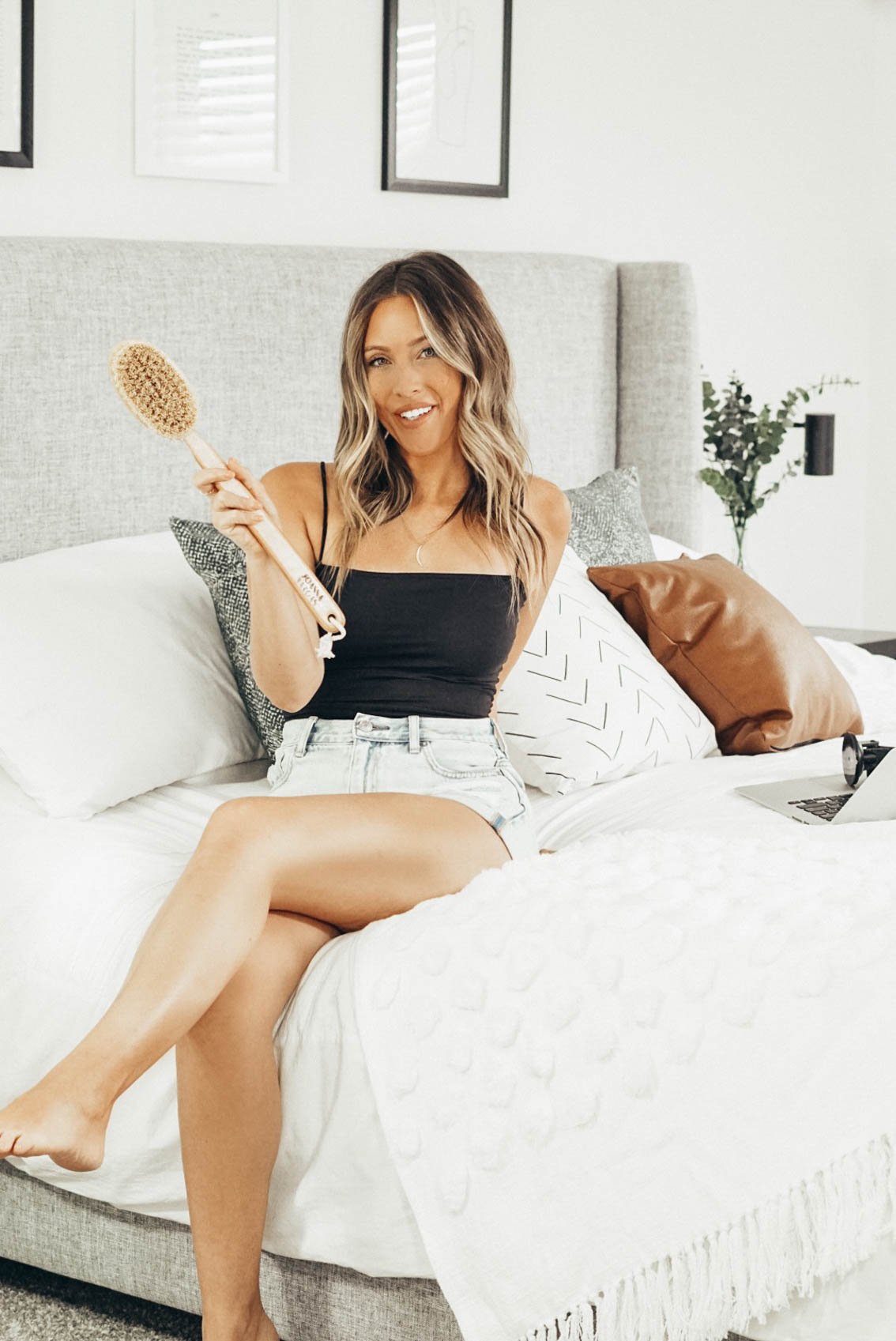 Let's talk a little about dry brushing.
I actually wrote a blog post about it a long time ago but figured I'd circle back since that was 5 years ago.
Dry brushing has been apart of my routine for a few years now. Not only does it improve the texture and tone of the skin, but it also has "deeper" health benefits which I will get to in this post.
It's key to use a brush with natural bristles when you do this. I specifically love using the Joanna Vargas Ritual Brush. I prefer a long handle as opposed to the little oval hand ones. I start at my feet with it and brush upwards toward my heart using long strokes. When I get to my upper body, I like to start at my finger tips and brush inward along my arms to my chest. I probably go over each area 10 or so times and maybe little more in problem areas that need some extra TLC. I always do this on dry skin right before my showers so I can wash off afterwards.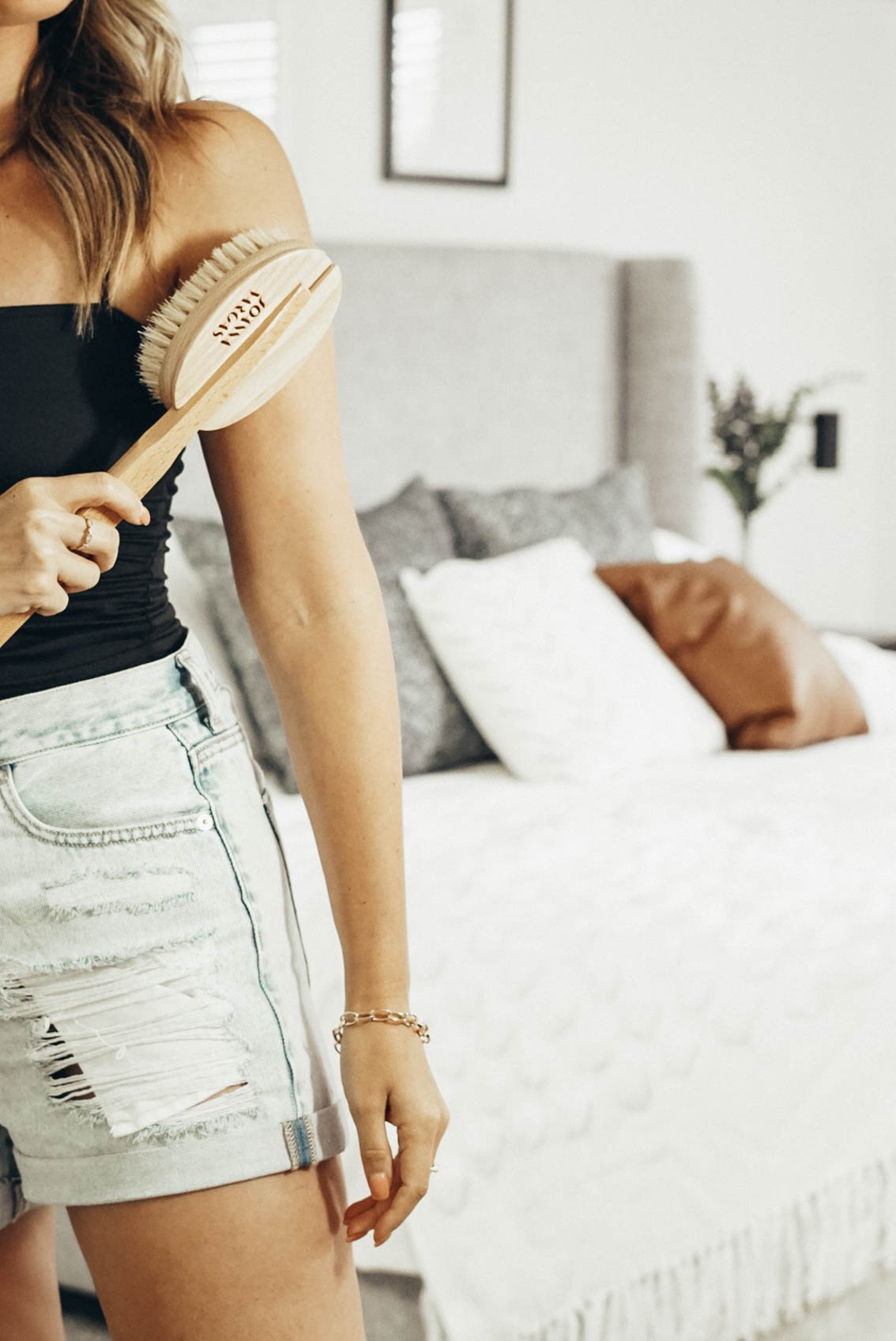 I love pairing this technique with the Joanna Vargas Ritual BAR. The JV Ritual Bar is a soap and daily body cleanser that contains green tea extract, coffee, olive fruit oil, and avocado. Yes, it smells amazinggg. All of those ingredients together improve circulation, smooth the skin, and replenish moisture.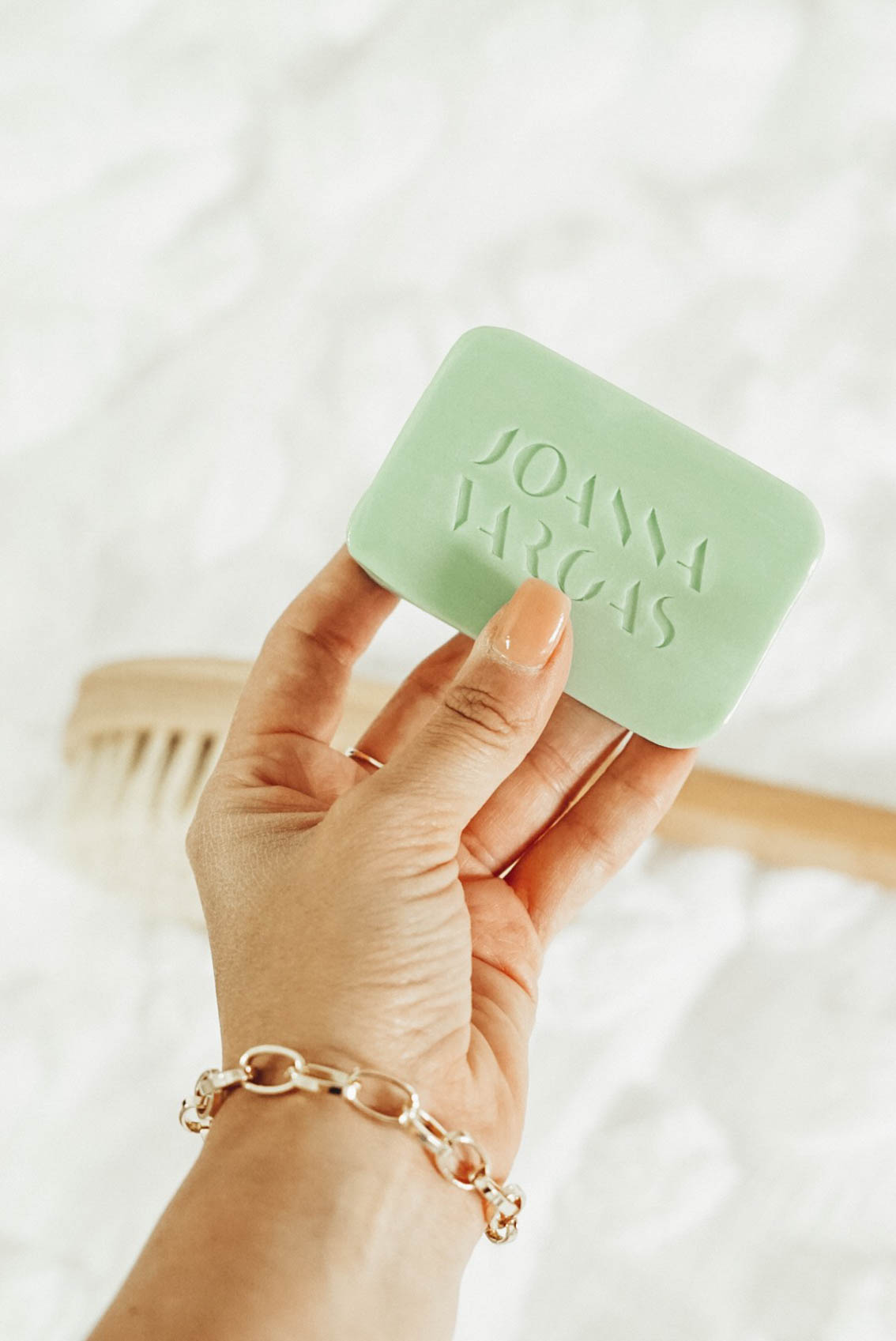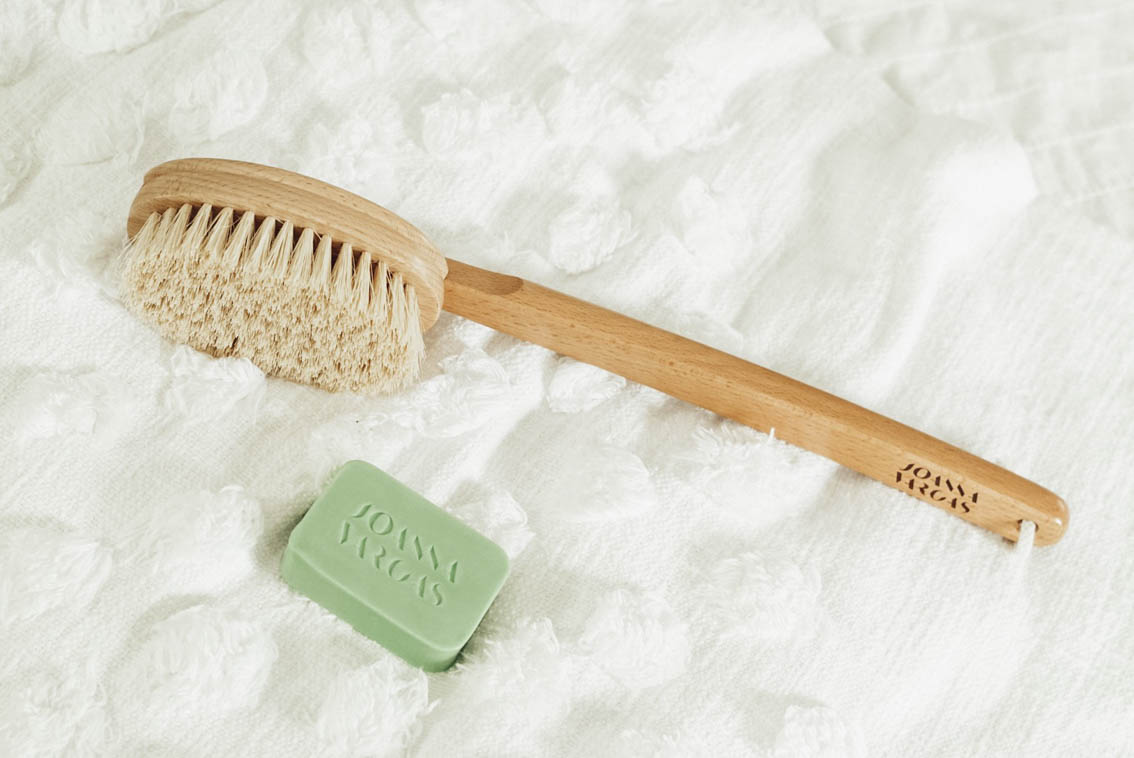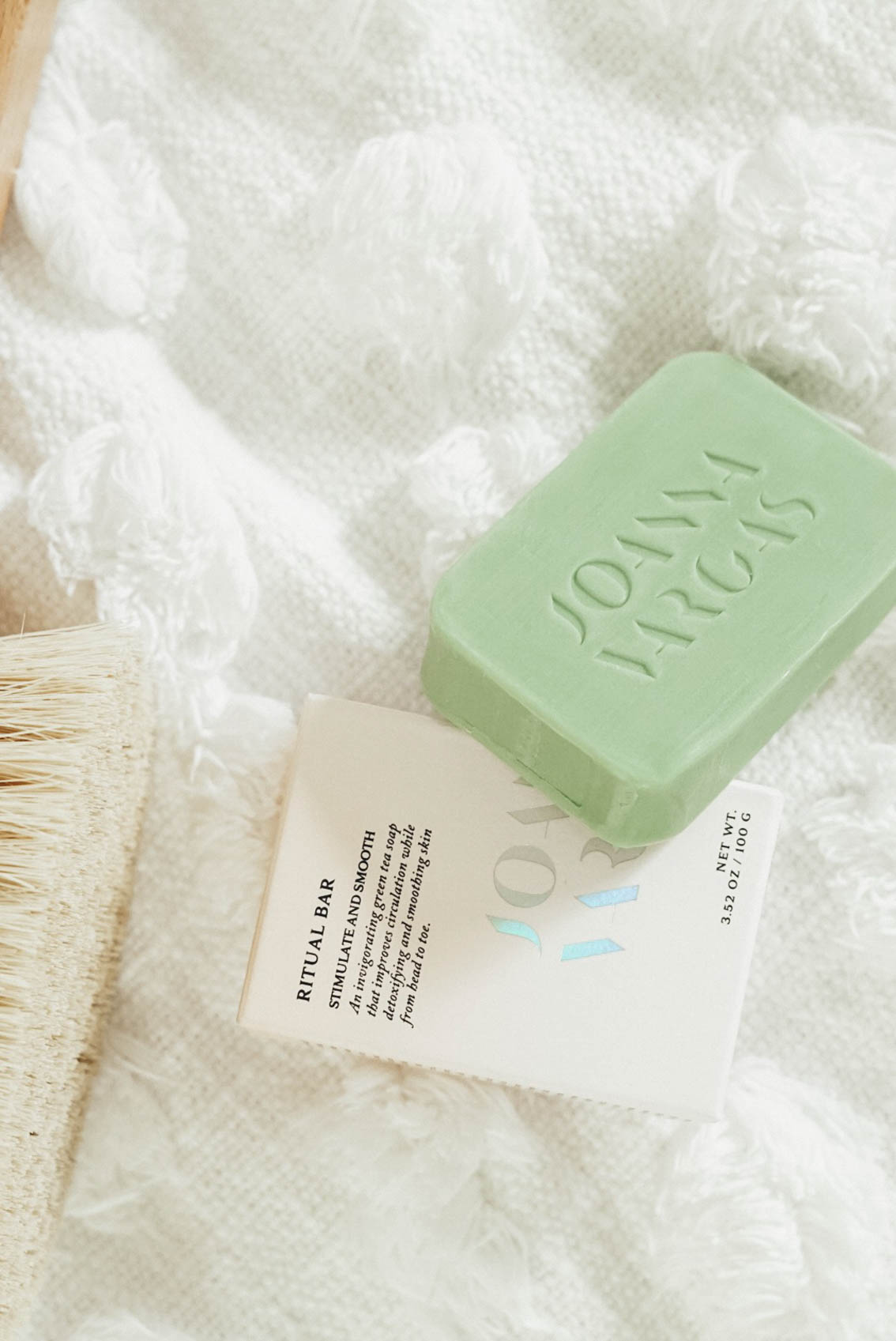 The dry brushing and Ritual Bar together is a game changing combo. I promise. Now onto the benefits of dry brushing.
[ EXFOLIATES ] as you can imagine, running a brush like this one over dry skin will help to loosen and lift dead skin cells. I love how soft and smooth my legs feel after I body brush.
[ STIMULATES THE LYMPHATIC SYSTEM ] let's start with the basics. If you didn't know, the lymph system is a network of organs, tissues, and vessels that are responsible for getting rid of toxins, cell waste, and other junk our bodies don't need. Dry brushing can assist with a better lymphatic flow which, in turn, helps to naturally detox the body. Our bodies do a great job without dry brushing, but this technique can help to boost the process even more.
[ MINIMIZES CELLULITE ] as we all know, cellulite is a pesky devil. I have yet to find a long-term solution to it but dry brushing can help to temporarily reduce the appearance of it. Similar to coffee scrubs, dry brushing the skin will boost circulation in the area and cause short-term plumping. I'll take what I can get, ya know?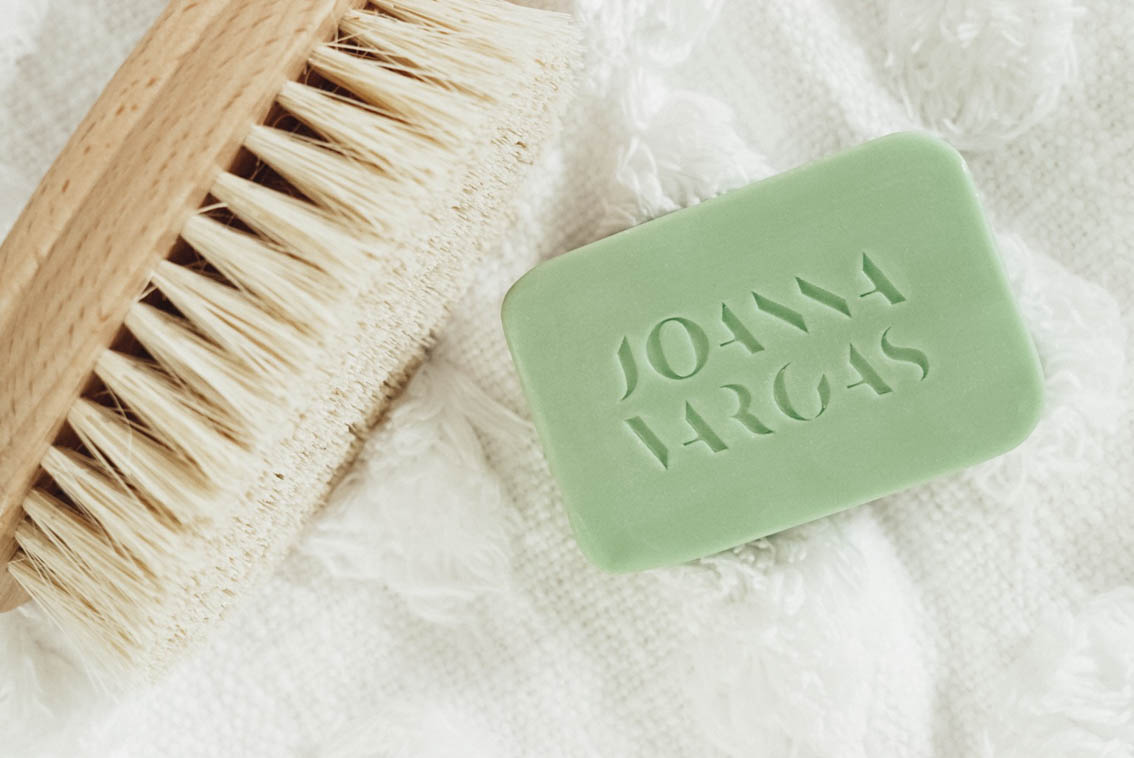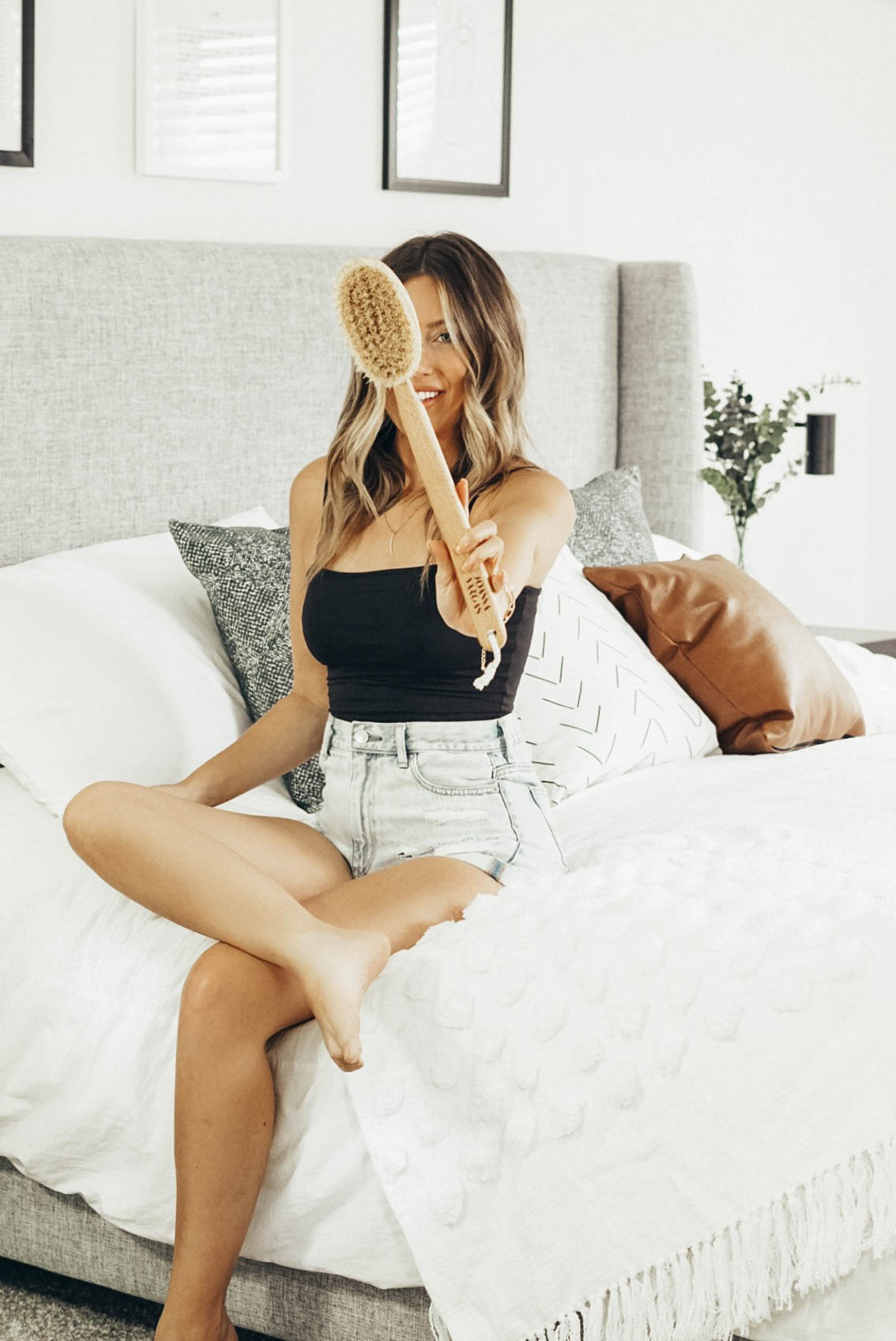 [ shop the Joanna Vargas Ritual Brush here & Ritual Bar here ]
Similar Post: Worth The Hype? Joanna Vargas Skincare
SHOP MORE FROM THIS POST