The post is sponsored by Zebra Pen. All thoughts and opinions remain my own.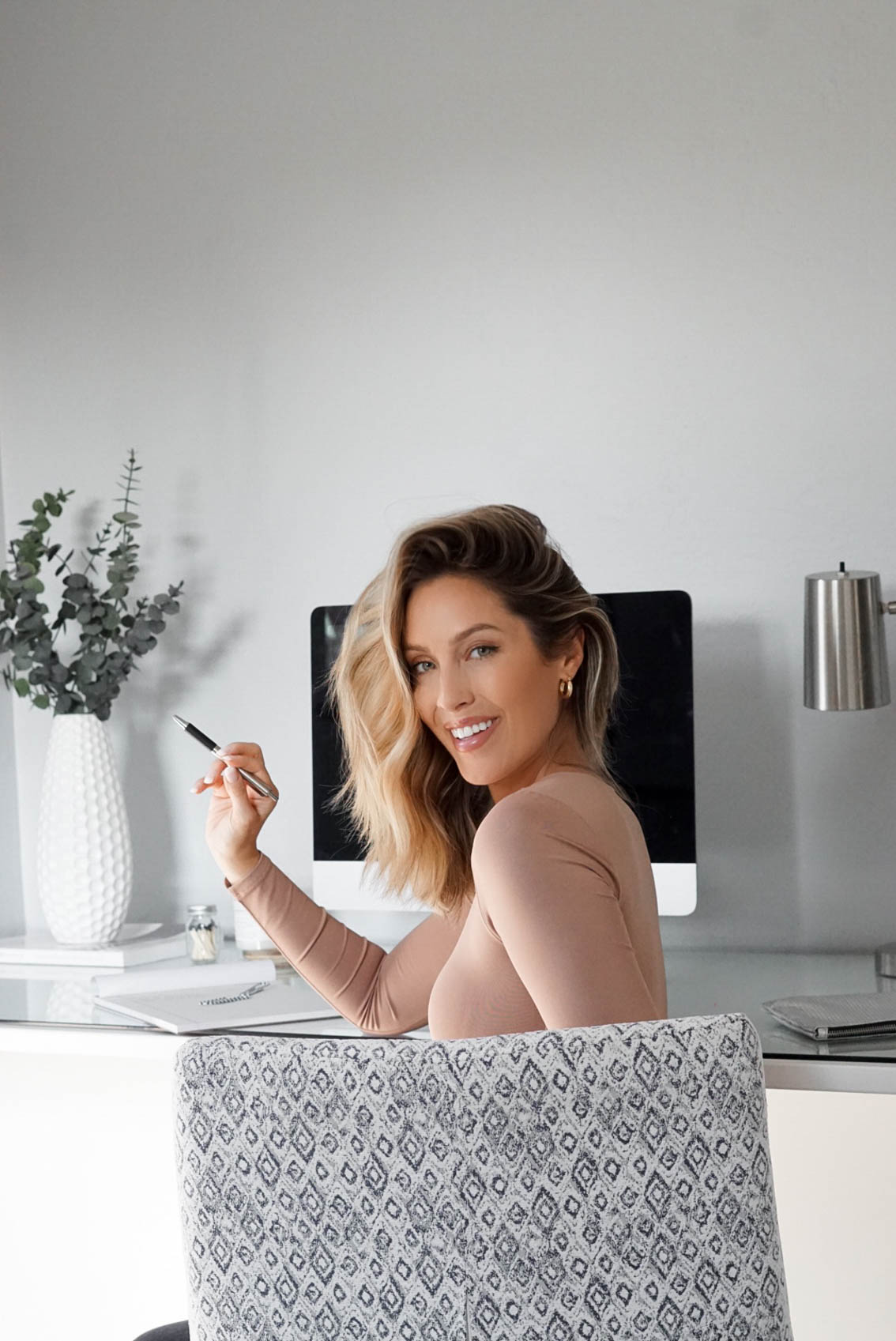 If there's one thing we can all agree upon it'd be that that this year has been interesting. I mean, when you really start to think about it… it's pretty wild. I think we're finally at the turning point where we've all pivoted as best we can and now we're just kind of trucking along in this new-norm world.
Pre-quarantine, I often got asked how I like working from home. And to be honest, I love it. But I know for some of you, navigating the *work from home* life has not been so ideal. Going from the hustle and bustle of the office 9-5 to suddenly getting reassigned to your couch or dinner table 9-5 must be a real shock to the system!
I've always been sort of this introvert/extrovert mixture, so it was never that difficult for me to make the change when I pursued blogging more seriously. Today I'm going to dish out my best kept secrets and tips for staying sane and productive while WFH.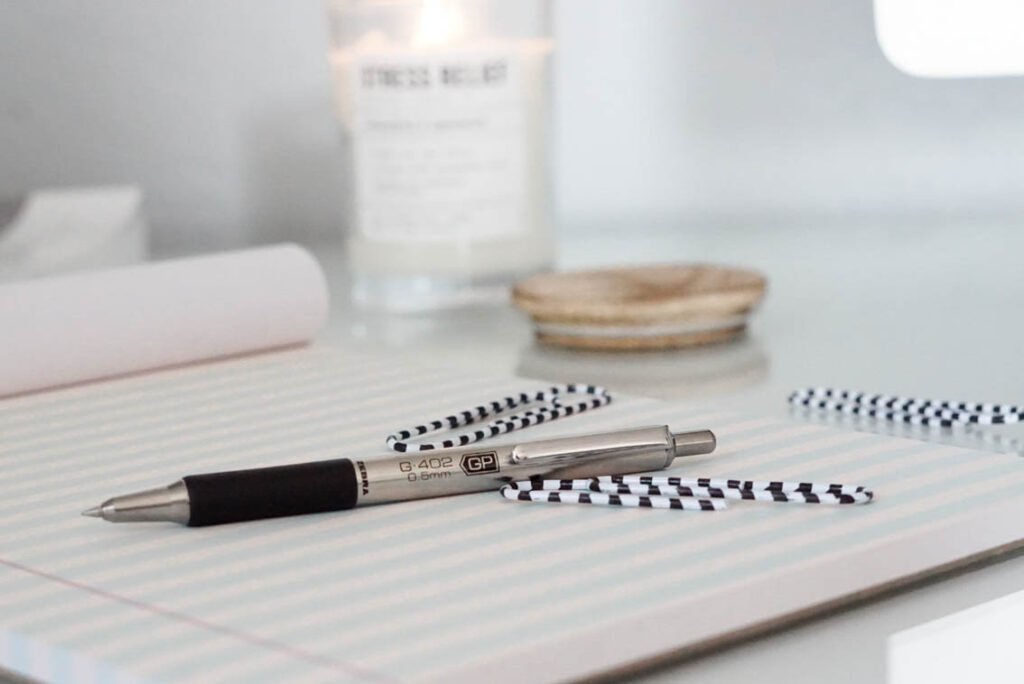 [ 1. REFRESH YOUR DESK ]
I know some of you may be posted up at a random spot in your house or apartment. But if you've got a real office space or even something like a desk, you can still refresh your space. Make it feel like yours. Think about whatever it is that puts you in your zen zone or helps you focus… then get those things. Set yourself up for success every day by making the environment as appealing as possible. Here's are some must-have items for me personally:
THE PERFECT PEN. I've been using this STEEL G-402® Gel Retractable Pen and let me tell you… it is so good. I know there have got to be some other people out there reading this who can fully appreciate the feeling of writing with a nice pen. This one is premium yet affordable, chic and stylish, smear-free, and just glides smoothly like butter. Check out more info on how you can "Choose Different" with Zebra Pen by clicking here. 
CUTE NOTEBOOKS & PLANNERS. I'm truly a sucker for planners and notebooks and all those fun things. Anyone else? And I am definitely guilty of buying new before using up old pages because I just can't pass up a journal when the branding is on point. Getting organized in a fresh new notebook hits differently, am I right?
CANDLES. It's not that rare that you'll find me burning a candle as early as 9am. The ambiance and smell of a candle just does something for me.
[ 2. GET ORGANIZED & PLAN AHEAD ]
Organization and planning ahead kind of go hand in hand and they are the two keys to success in my opinion. If I'm not organized, there's no doubt my productivity will be less than it could have been. I like to stay organized in MANY different ways. It's honestly probably a bit excessive but it works for me.
I start by adding to my to-do list on my phone's notepad if I'm out and about or laying in bed at night. But a good old written list is always ultimately necessary for me. There's just something about taking a pen to paper to get my thoughts and tasks in order that puts me at ease. I usually use my STEEL G-402 to make a master to-do list every week with my goals. Then I'll break it down and prioritize my tasks for the day at the start of every morning. I also like to physically write in my planner and copy to my Google calendar so I can see my full month at a glance.
[ 3. START THE MORNING RIGHT ]
This will look different for everyone. For me, I've got to set my alarm a little earlier than I'd like so I have some me-time. I hate feeling rushed to start off my day so I try to avoid that by giving myself some extra time when I can. I like to fully wake up, think my own thoughts, do whatever it is that I need to while I sip my coffee. Then when I'm ready, I'll do my skincare, take my vitamins, and pull myself together for the day. A little bit of mascara, brow gel, and a simple outfit change can go a long way.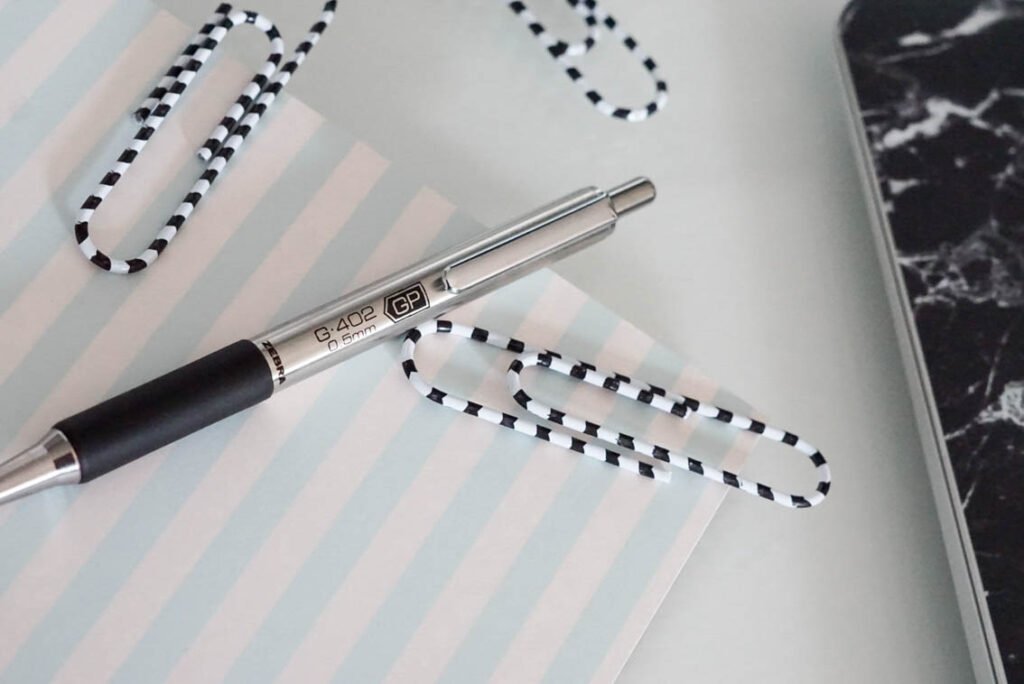 [ 4. FOCUS, FOCUS, FOCUS ]
Again, this will vary from person to person. Some tactics I use to help me focus and maximize my productivity are:
Keeping my phone upside down or turning on airplane mode
Doing my least favorite tasks or tasks that require more creative energy early in the morning when I have a clear head
Time batching, setting alarms, or using a time cube
Maintaining regular work hours by not sleeping in and actually stopping at a reasonable hour, too
Using white noise or light music in the background depending on my mood
[ 5. TAKE BREAKS ]
This is one that I have to actively remind myself to do. But I think it's super important to just shut down shop for a short period of time in order to reset and recharge. Even when I'm not necessarily feeling overwhelmed, I try to take a break anyway.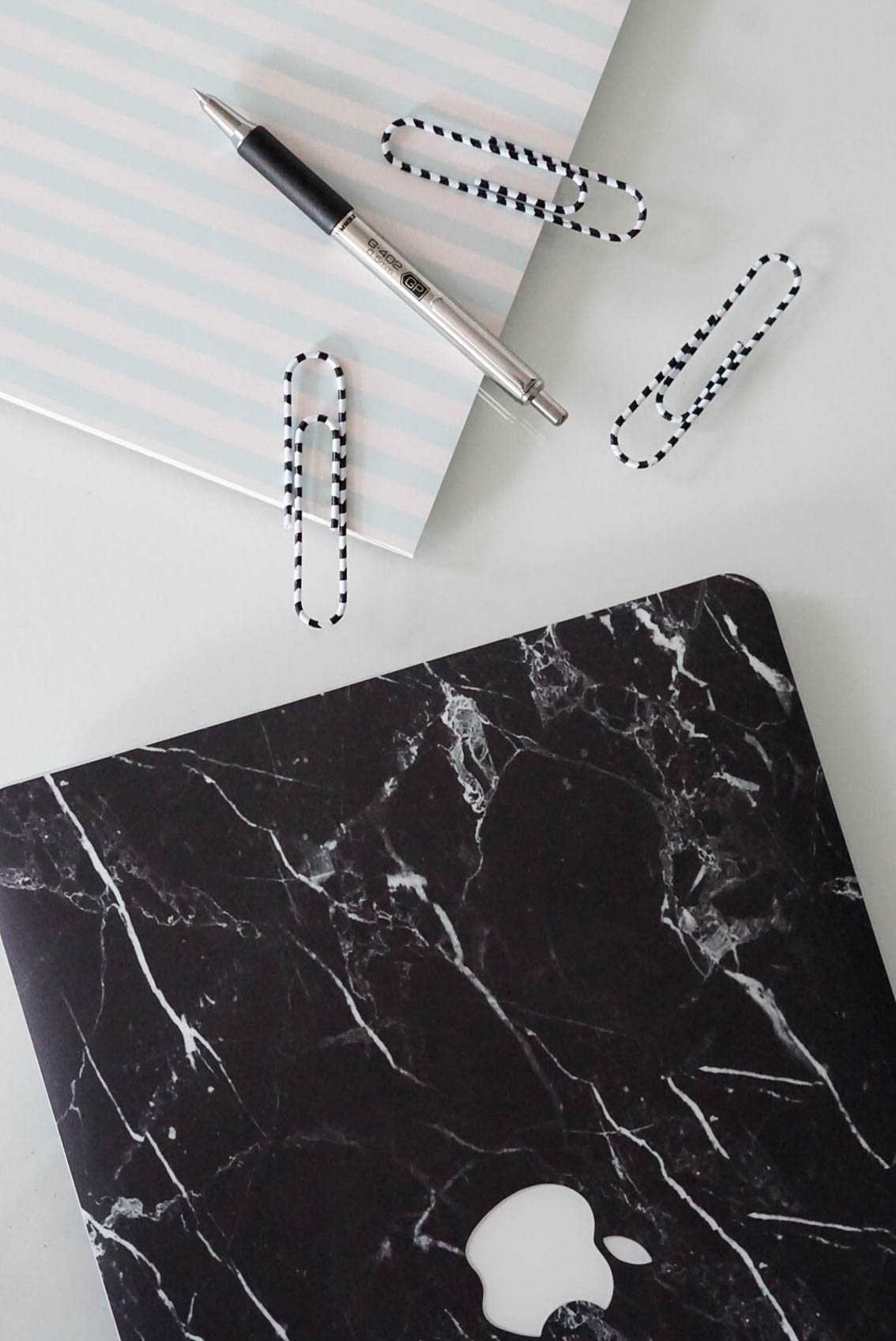 [ 6. SET SOME GROUND RULES ]
For a short period of time during the initial shut-down, Josh and I were both working from home. We made it work but we did have to come up with a little plan so that it made sense for the both of us. At first, we were both having phone & Zoom meetings in the same room. Which as you can imagine or probably know from experience, doesn't really work. It's seriously so distracting trying to work from home while someone else is there. MAJOR props to anyone who is still in the same boat and working through that craziness. I can't speak from personal experience but if you have a family and you're all at home, I would imagine setting some ground rules for the house would be beneficial!
Shop my Zebra G-402 pen here!