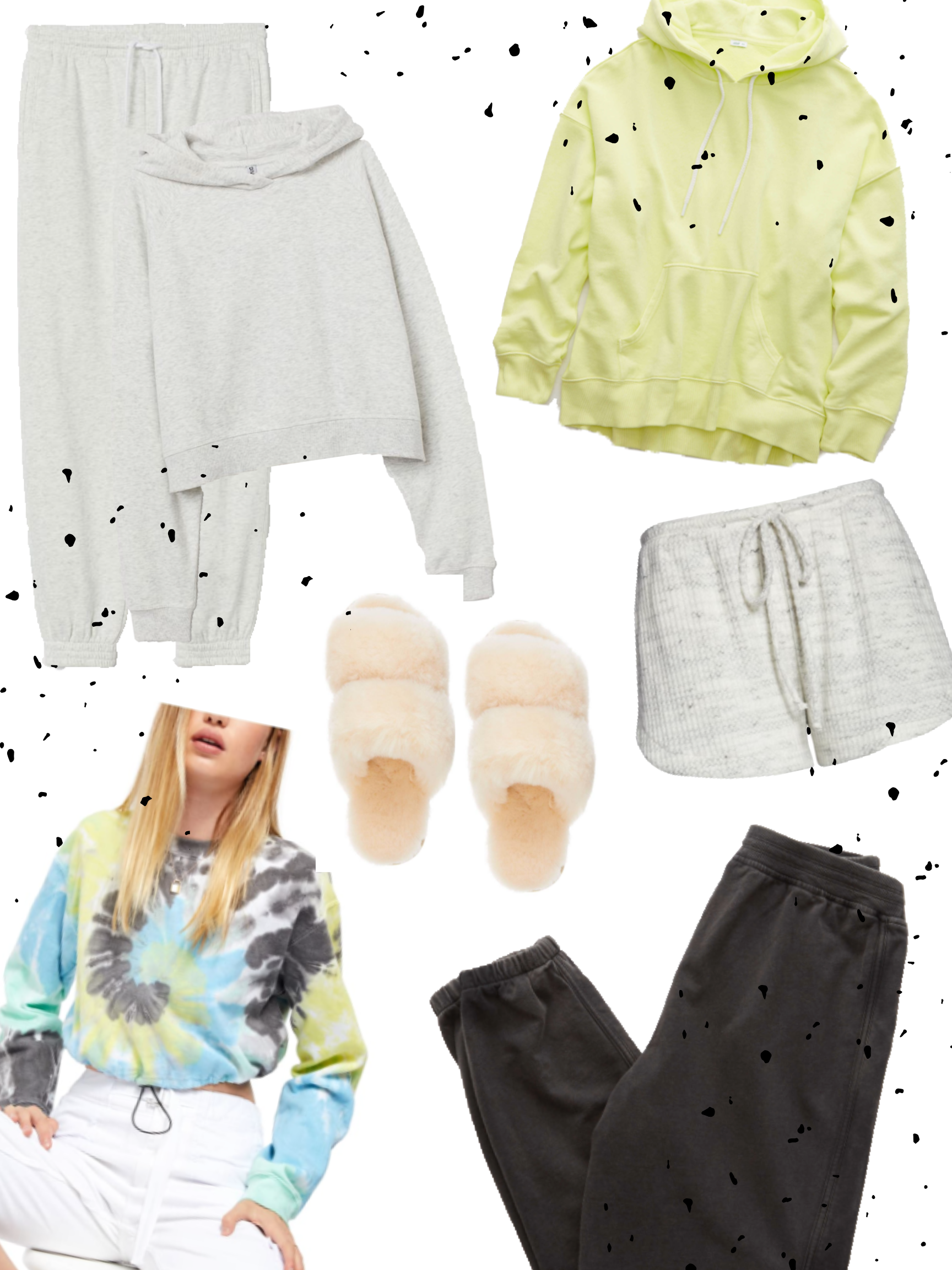 Hi friends!
How is everyone holding up during this strange time?
For me personally, I've been trying my best to keep everything upbeat and positive. There have definitely been a few days where I've felt a little off due to the circumstances but I think that's pretty normal, right?
Josh and I have been keeping busy cooking, cleaning, working on house projects, and of course, indulging in lots of Netflix. The days where we've gotten some sunshiney weather have been my favorite. There's also something about this time that has really charged up my creative juices. I feel a sense of obligation (if that's what you call it) to show up for you guys to provide valuable, relatable, and useful content. Like sharing healthy recipes, DIY stuff, or loungewear finds like in today's post. Which I must say, was a highlyyyy requested post.
I did some hunting and round up some of the best loungewear that's actually IN STOCK. Literally – I feel like sweatsuits and joggers are flying off the shelves at this time. Is anyone actually wearing real clothes in quarantine? Asking for a friend.
Anyway… better move quick if you like any of these pieces. Because I think we all have one common goal right now: STAYING COZY.
MATCHING SETS

OTHER COZY LOUNGEWEAR, SWEATSHIRTS, & MORE