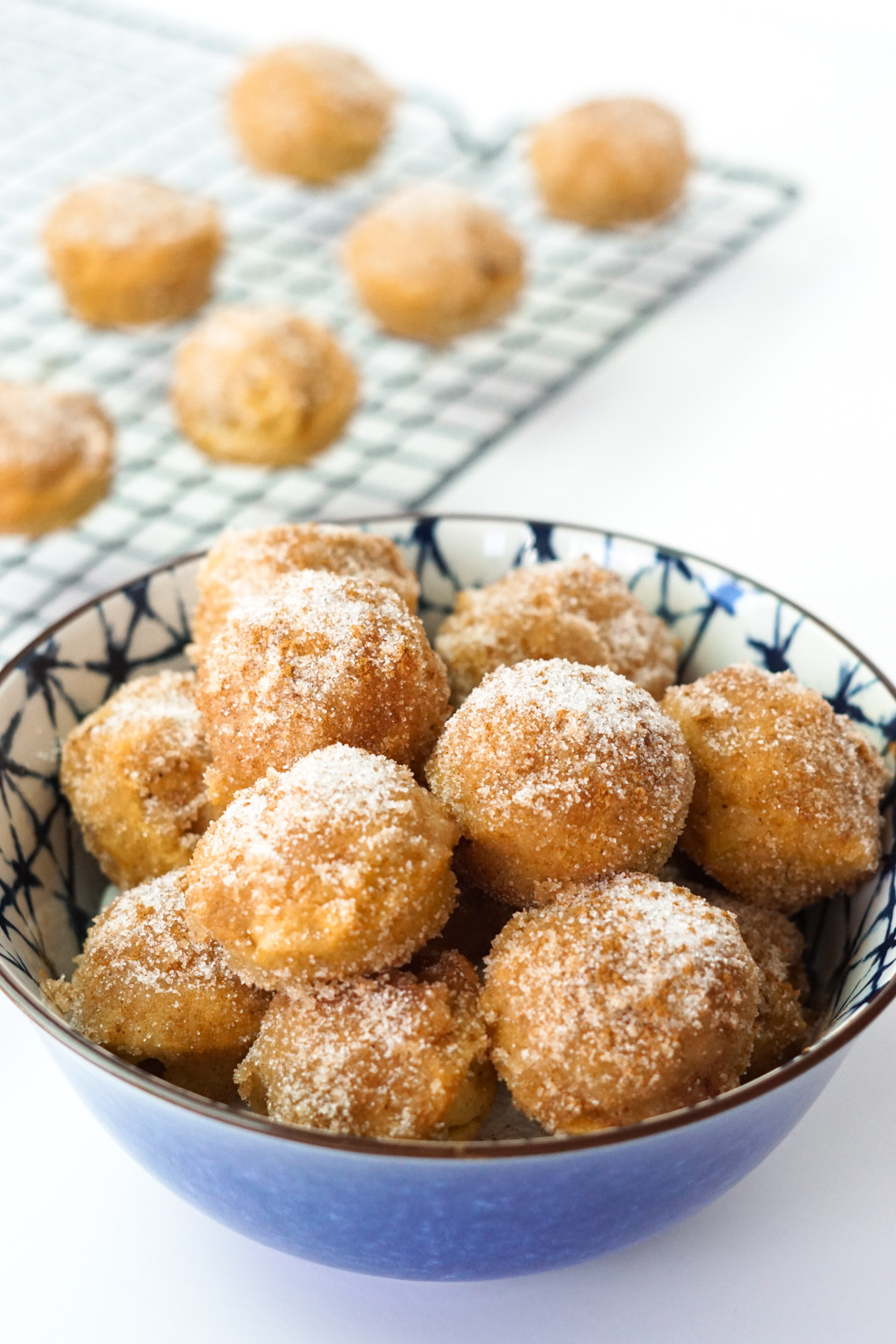 Morning, guys. I am so excited to share this recipe with you all and by the sound of it, I think my IG friends are too!
These are truly to-die. And who knew you could BAKE donuts in a mini muffin pan?? I assumed they'd be much drier than your standard donut shop fried donut but nope, just as good. If not better. Can we also talk about how easy these are to make… It's one of those recipes where once you have the ingredients and spices, then they only take 15 minutes max.
I have a feeling I'll be making these donut holes more than once this fall!
Recipe via: A Latte Food
BATTER INGREDIENTS
1 1/4 cups flour
1/2 cup sugar
1 tsp baking powder
1/2 tsp salt
1 tsp cinnamon
1/2 tsp nutmeg
1/4 tsp ginger
1/4 tsp all spice
1/4 tsp ground cloves
1 egg
1/3 cup buttermilk
1 tsp vanilla
1 tbsp melted butter
1/4 cup pumpkin puree
CINNAMON SUGAR COATING INGREDIENTS
2-3 Tbsp ground cinnamon
5 tbsp melted butter
1 cup sugar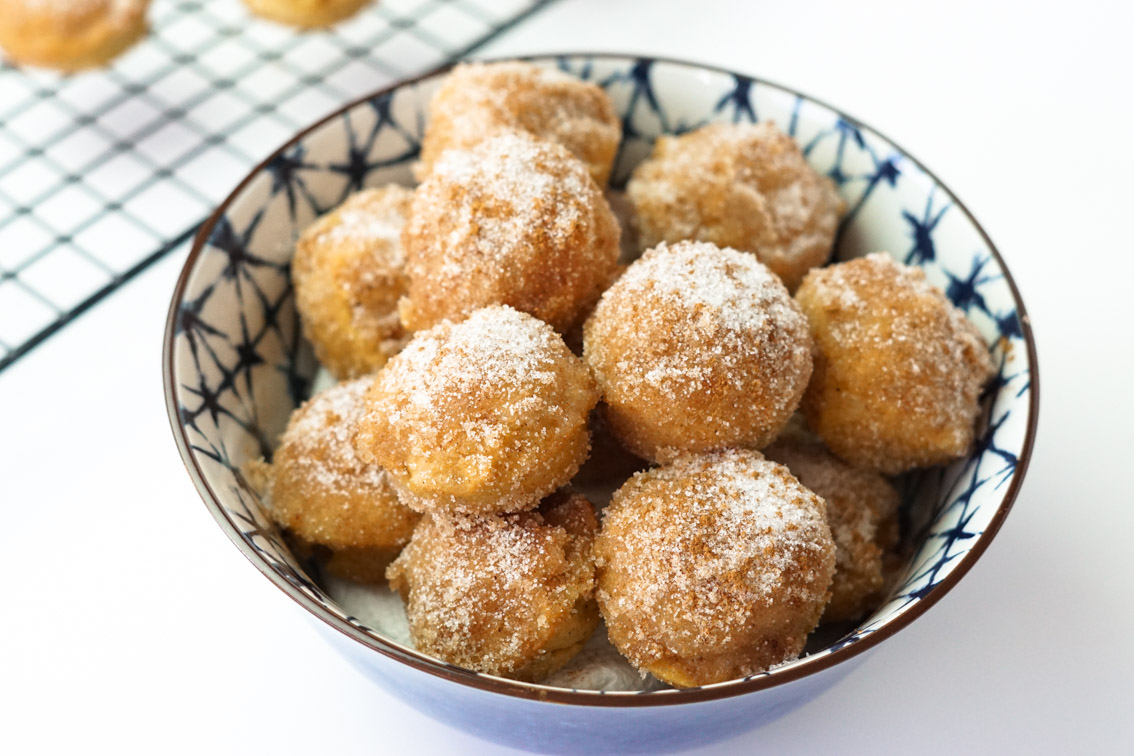 HOW TO
Preheat oven to 350 degrees
Grease a 24-cup mini muffin pan
Mix flour, sugar, baking powder, salt, cinnamon, nutmeg, ginger, all spice, and cloves in a bowl
In a separate bowl, mix egg, buttermilk, and vanilla extract
Pour liquid ingredients into the dry ingredients and stir
Add pumpkin puree and melted butter
Fill muffin tin
Bake for 10 minutes
After the donuts cool, roll in butter then cinnamon/sugar mixture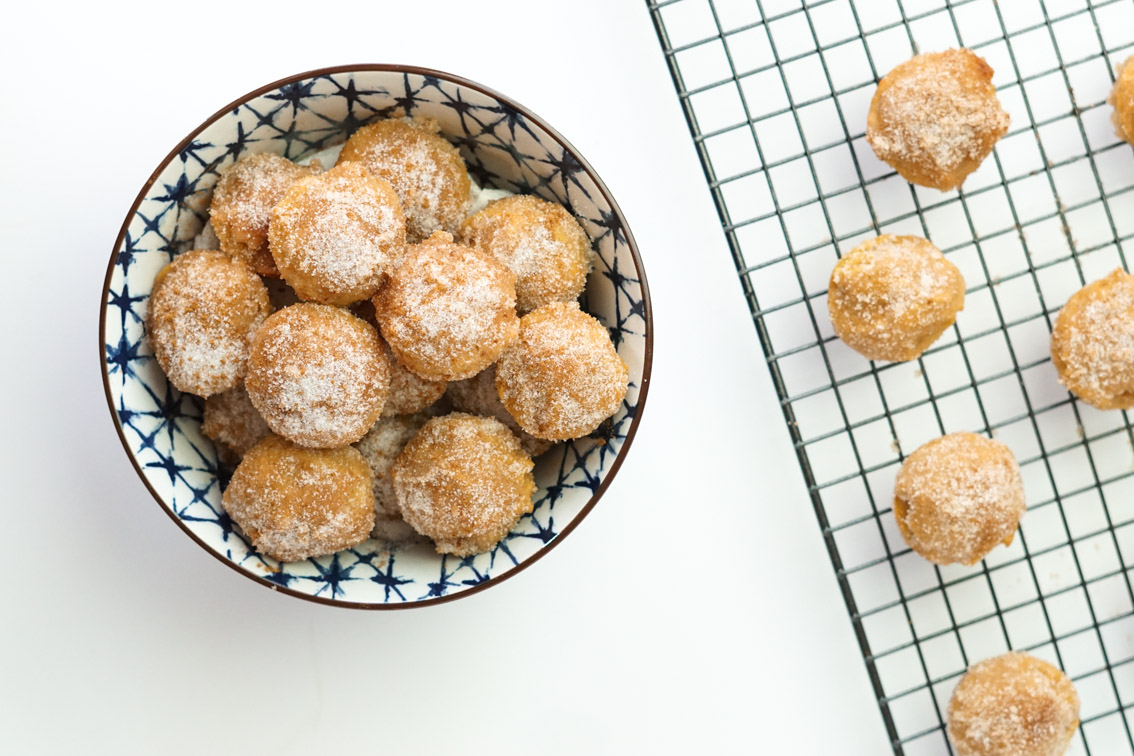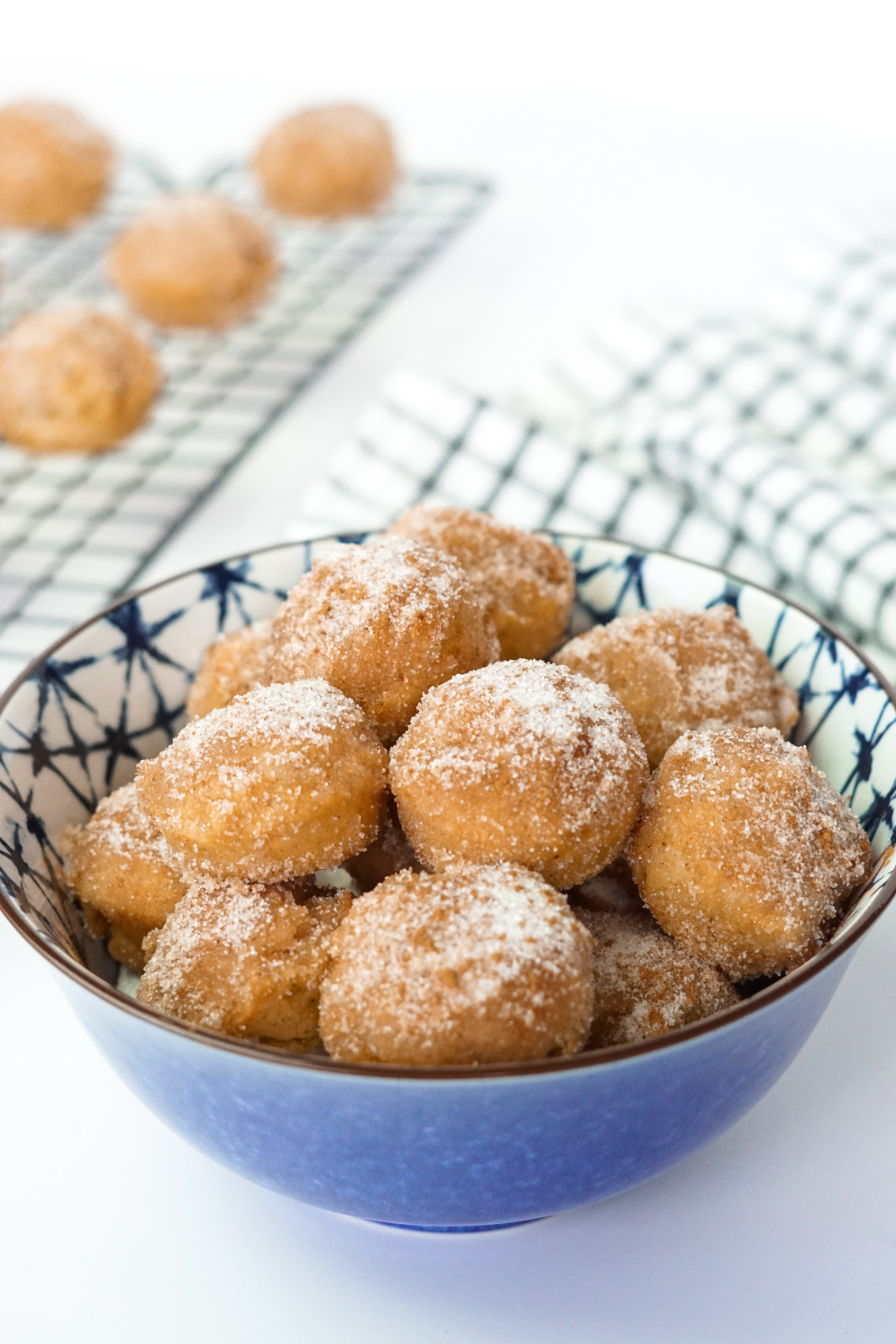 Be sure to let me know if you make these so we can drool over them together. Also — share your donut recipes with me, please! Now that I know that I can make them without frying oil, I am ready for round 2.
I'm off to a birthday party soon then I'll be shooting another fall recipe later today.
Hope everyone has a relaxing Sunday!