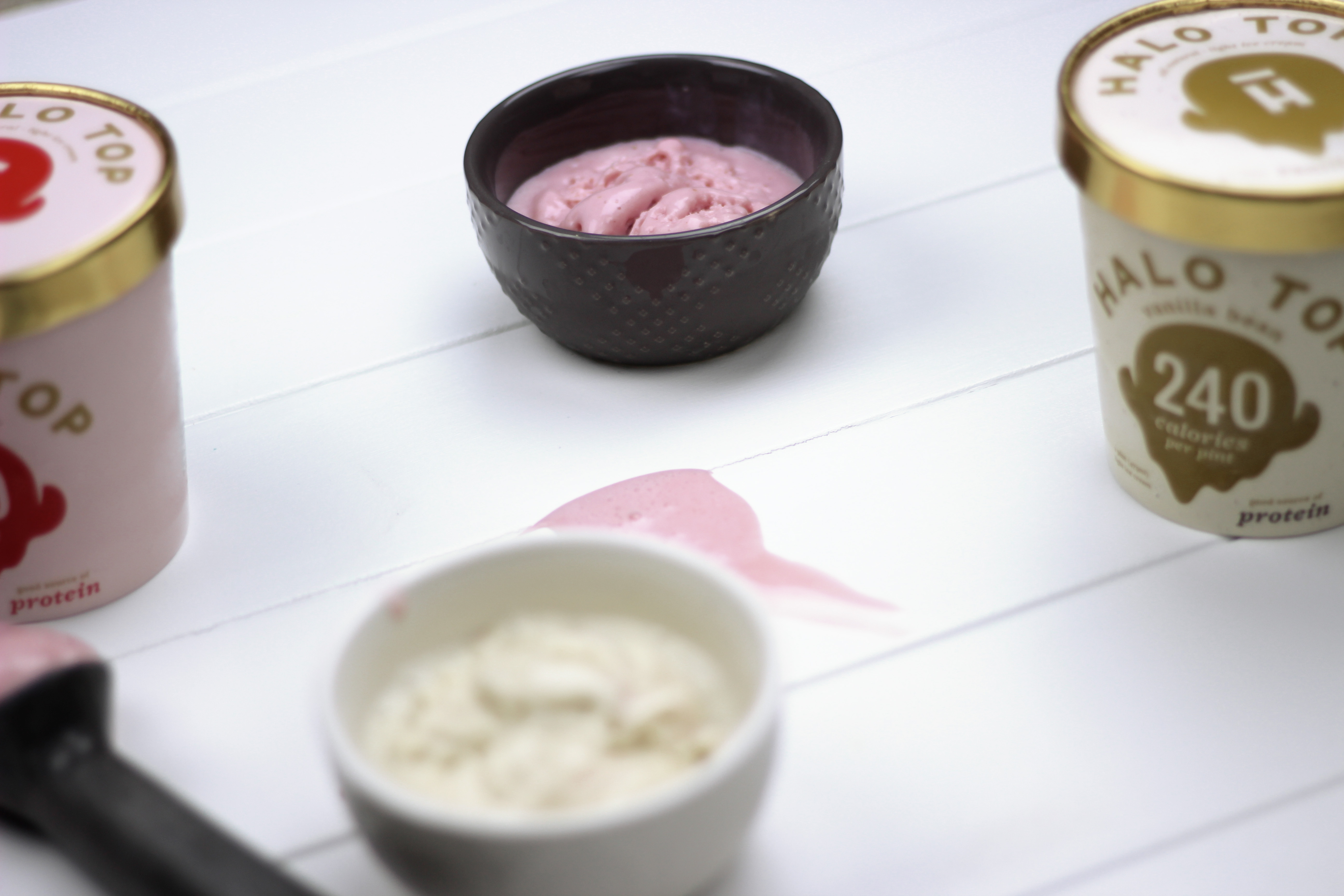 In honor of a (belated) National Ice Cream day, I'm letting you all in on a SERIOUSLY good skinny substitute to satisfy that sweet tooth craving. & NO this post is not sponsored — it's just that good.
Okay, so we all can relate and say that work, men (or boys), that time of the month, life etc. etc. can all cause us females to want some post-meal goodies. Okay so maybe that's just an excuse but sometimes the cravings are just too strong to fight. Plus we're worth it, right? Right.
Halo Top is where it's at. AND it's guilt-free. An ENTIRE PINT is only between 240-290 calories and contains 24 grams of protein. Ummmm what??? All of the ingredients are natural, synthetic growth hormone free, and do not include artificial sweeteners! I get that all of that healthy talk doesn't mean squat if it doesn't taste good, but this is the best healthy sub for regular ice cream that I've tried yet!
Alright, Halo Top rant is over! You'll have to try for yourself.
Ta-ta.
X, j