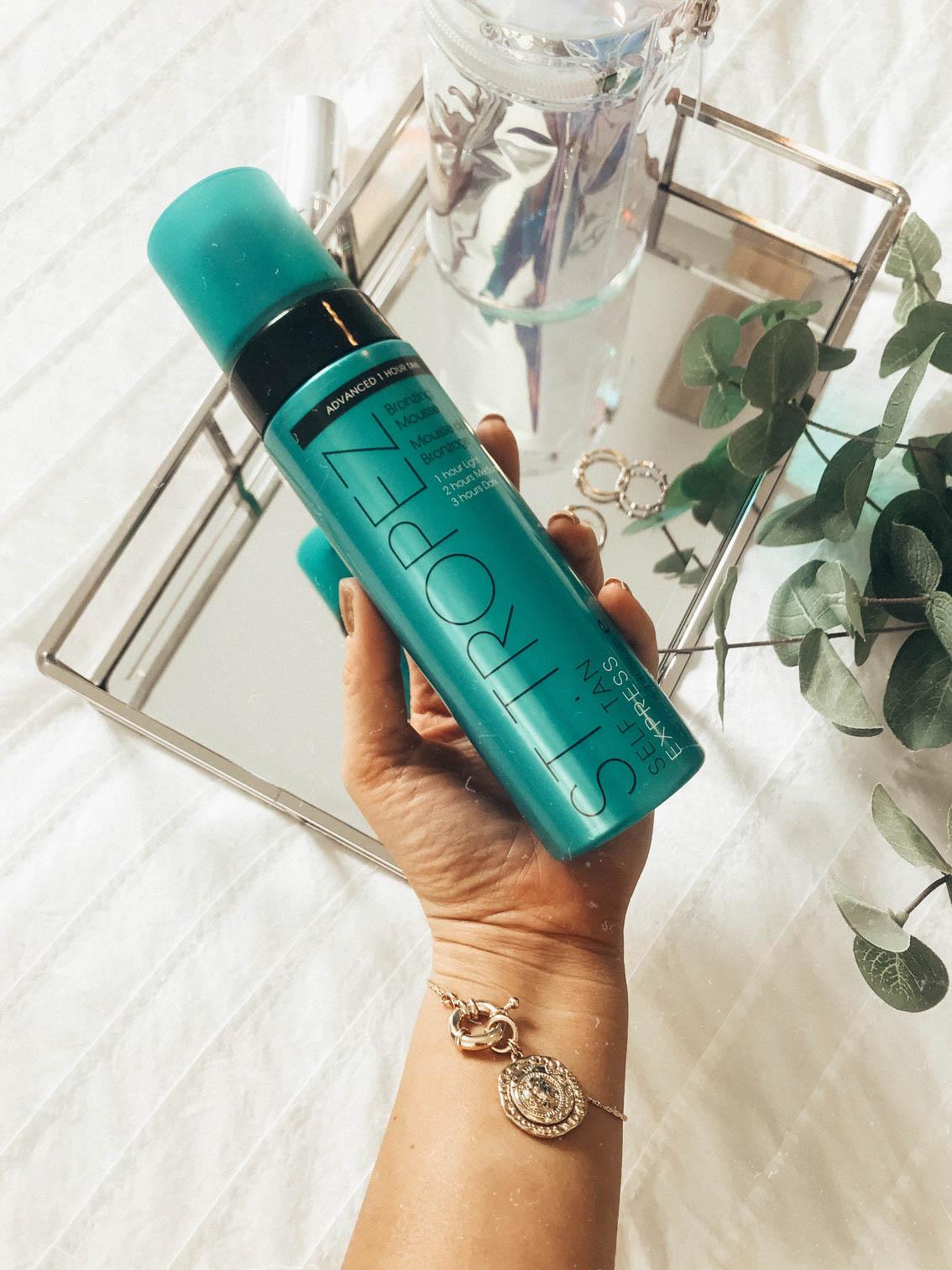 What is up you guys?! I'll be keeping today's blog post fairly short and sweet.
Now through April 20th, Ulta is having their Spring Haul Event. Basically the sale includes a ton of awesome everyday beauty products and the deals change weekly. Now is the time to stock up on these goodies while prices are slashed up to 50%!
So for this week, I put together a little collage of products that I've ACTUALLY purchased and tried. More importantly, everything I'm listing are items I would personally recommend and buy again myself.
Let's hop to it.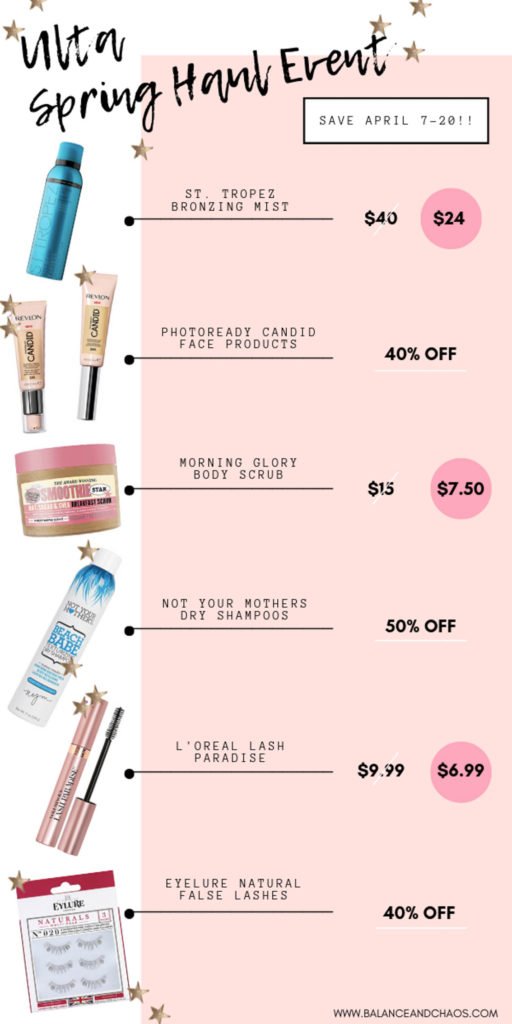 ST. TROPEZ EXPRESS BRONZING MIST | I love self-tanner but I find myself avoiding it if it requires an overnight sleep with it on my body. If you want to ruin your white sheets quickly, do just that. I like St. Tropez's express line because you can keep it on from anywhere from 1-3 hours and still get that bronzey, sun-kissed glow.
REVLON PHOTOREADY CANDID FOUNDATION | I used the color 'Tawny' through part of winter and genuinely liked the coverage and texture of it on my skin. I'm wearing it in this YouTube video for reference.
REVLON PHOTOREADY CANDID CONCEALER | Used the color 'Banana' with the PhotoReady Candid foundation I talked about above! Would definitely buy again and very affordable!
MORNING GLORY BREAKFAST BODY SCRUB | If you follow me on IG, you know I was searching high and low for a solution to the tiny bumps I had on my arms and mostly lower legs. What I used to help the issue: BATH SCRUBS, shaving more often, and Amlactin lotion. I love Morning Glory packaging and scents! This one's great!
NOT YOUR MOTHER BEACH BABE DRY SHAMPOO | This is my go-to dry shampoo. I like the Beach Babe one the best but the others are on sale during the Ulta Spring Haul event as well!
L'OREAL LASH PARADISE MASCARA | I tried this a few months ago per everybody and their mother's recommendations! Lol. It's said to be a dupe for the Too Faced 'Better Than Sex' mascara that runs at $24.
EYELURE NATURALS PACK OF 3 FALSIES | If I'm slabbing on a pair of falsies, these are the strips I'm buying. They're very natural and have never done me wrong!
Shop the full sale here!
STOCK UP ON MY ULTA SPRING HAUL EVENT FAVORITES
Previous Post: Self-Employment: Things I've Learned After 1 Year