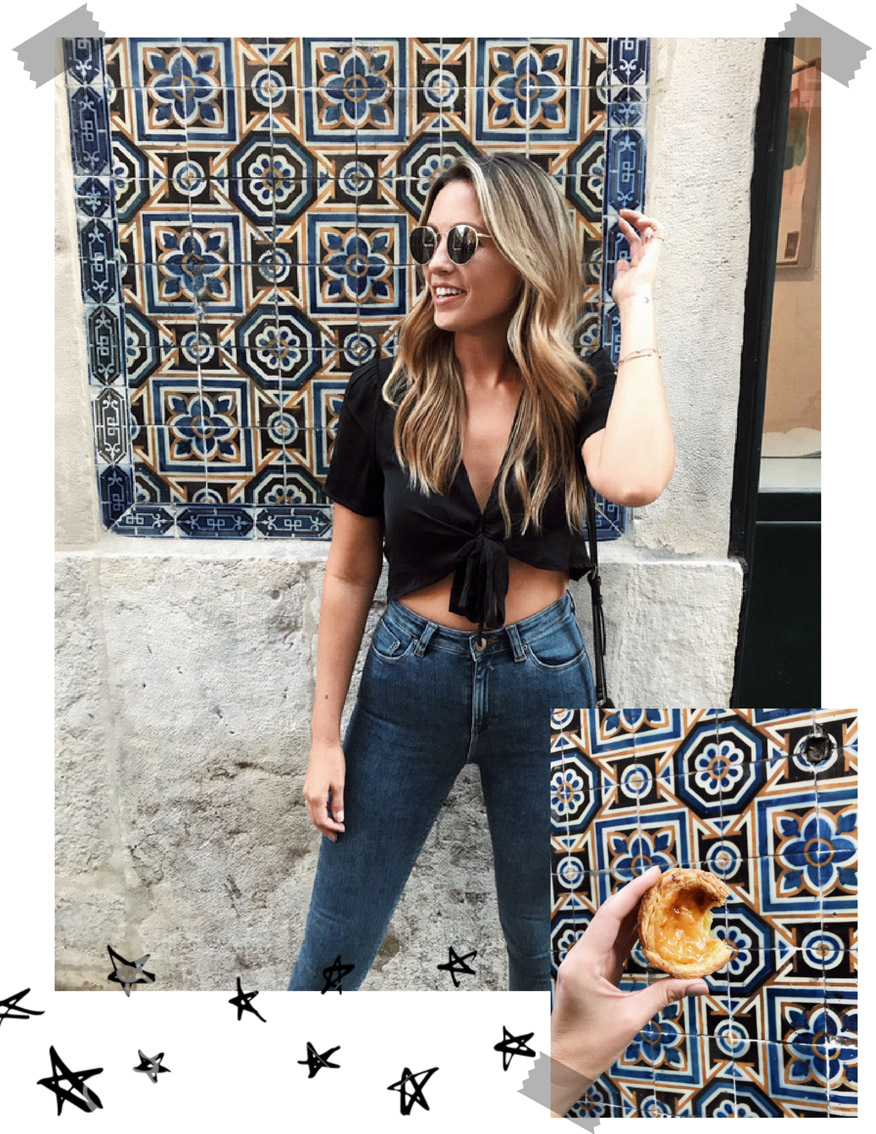 DAY 1
Chiado, Lisbon
We flew into Lisbon and stayed at this SUPER cute Airbnb in Chiado for the first leg of our trip. Chiado has tons do to and see during the day and night. Beware of the hills in Lisbon. They will have your booty burning to say the least. I definitely don't recommend heels.
The first day we were running on E from the time zone change but were excited to explore Lisbon so we pushed through and avoided napping.
It was no surprise we immediately indulged in "pastel de nata" (a Portuguese egg tart pastry) from a local bakery while waiting to check into our Airbnb. Pastéis de Belém is supposedly the OG of this specific pastry but the line was out the door to we skipped it.
For lunch, we hit up Time Out Market which is basically a huge cafeteria hall with different food stands.
The river was just a few minutes from our Airbnb so we walked along the water in the afternoon.
We jumped in another "Tuk Tuk" (basically a 3 wheeled open-aired taxi) to get oriented with Lisbon. We LOVED the Tuk Tuks in Portugal. Some of the drivers totally deck their Tuk Tuks out (i.e. in Sintra ours had a shag rug). The drivers were all locals so they offered suggestions and must-see hot spots!
Dinner at Momento HB which was good but not our favorite of the trip!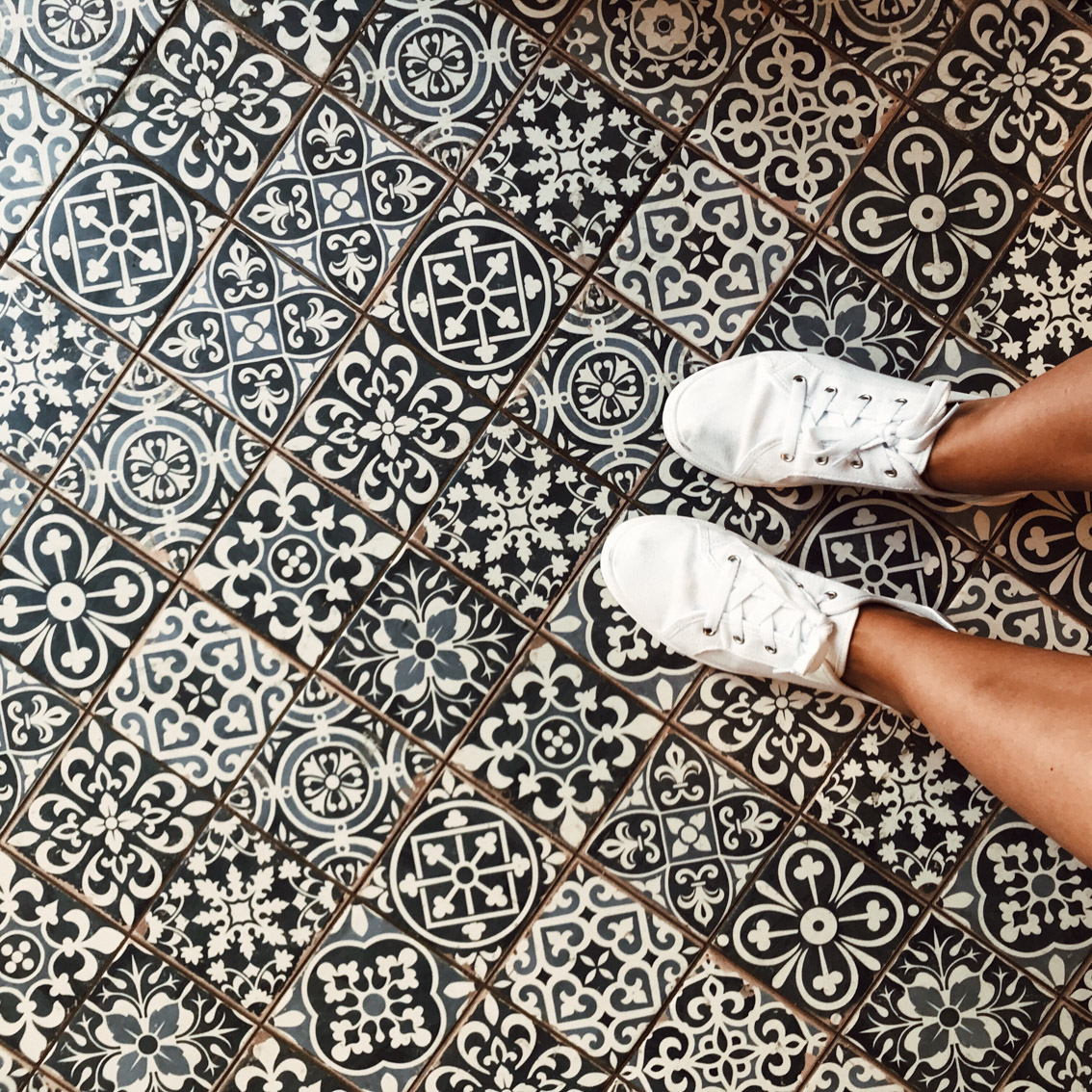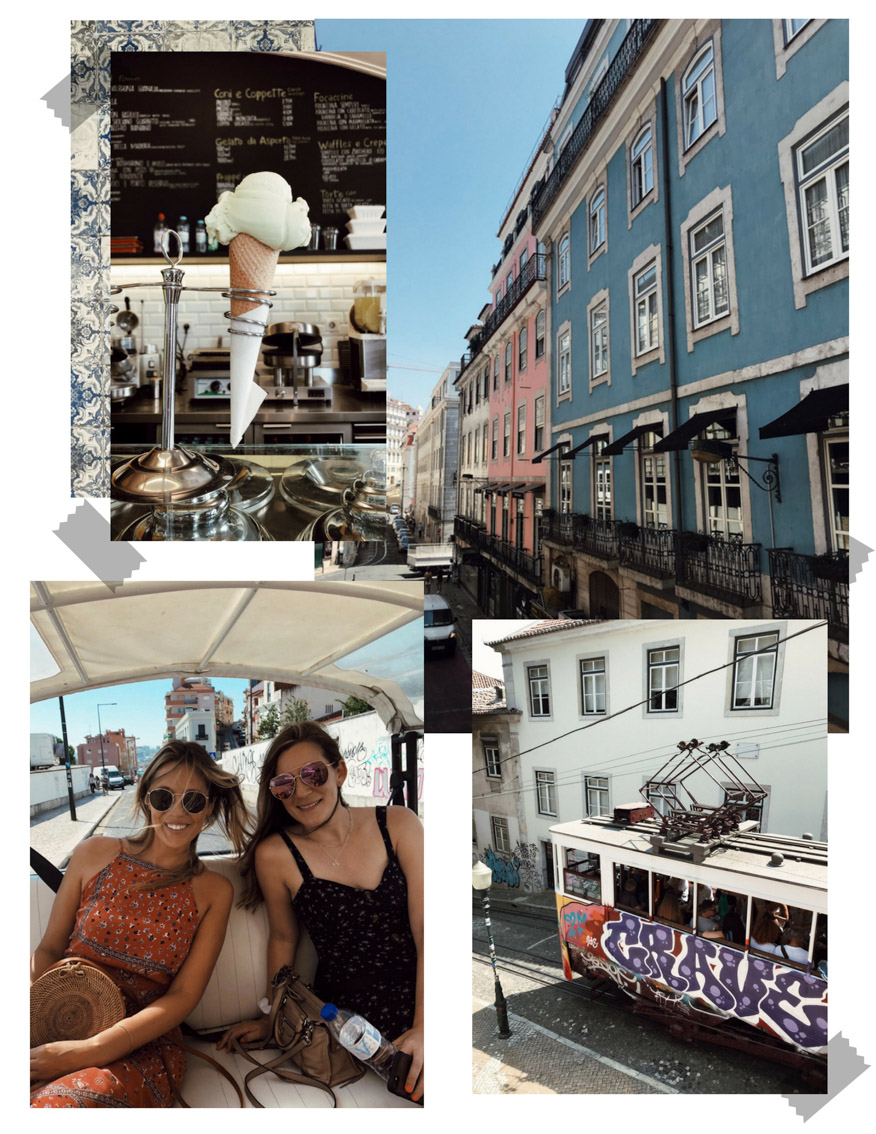 DAY 2
Lisbon and Sintra
To keep it brief, I ended up getting really sick this day (huge buzzkill) but forced myself to take the train to Sintra with the crew for the afternoon (because FOMO and I was in Europe so had to push through…)
Sintra was such a charming town with a bunch of historical palaces and castles
We jumped in a Tuk Tuk that took us to the top of the mountain but if we could do it again, we would have bought tickets to get closer to the Pena Palace, gardens, etc. We didn't know or else we would have done this day a little differently.
I wasn't feeling so hot at this point so I stayed back but the girls had dinner in Lisbon at Cantina Ze Avillez then drinks on Pink Street which they said were both awesome!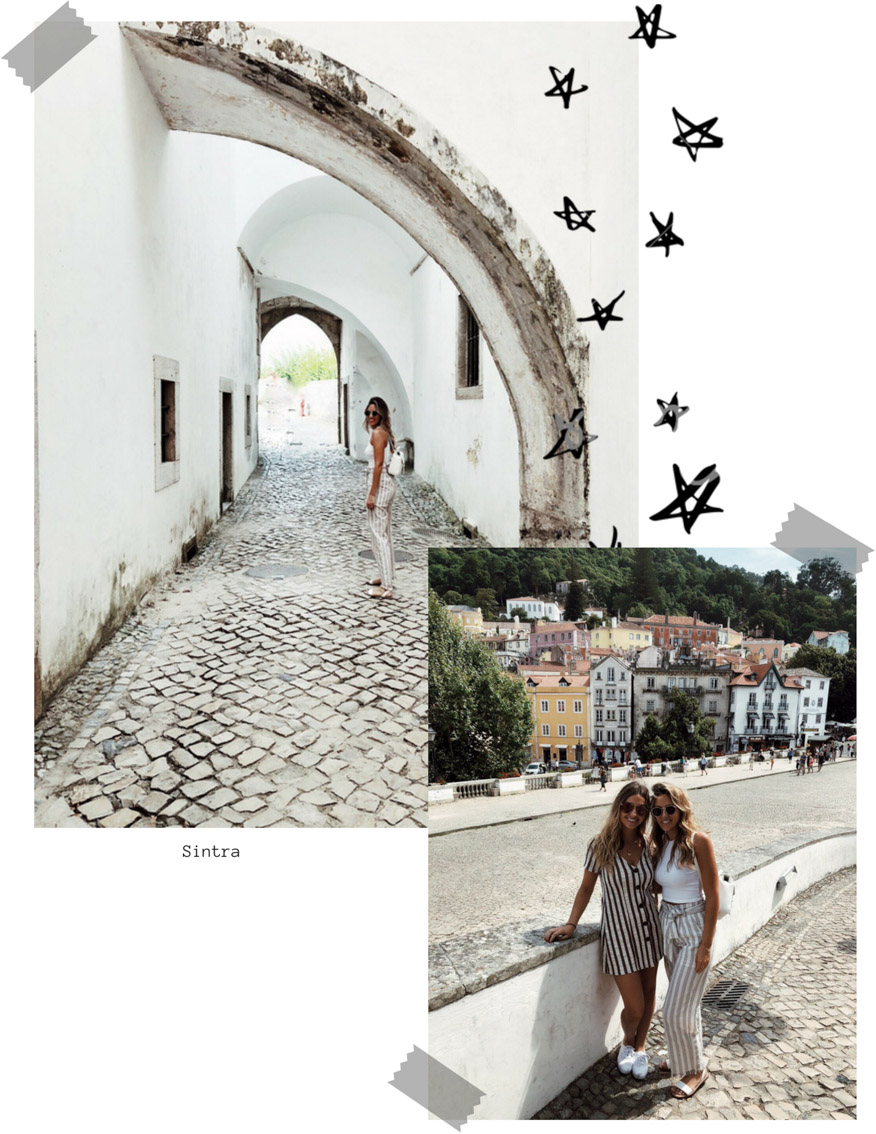 DAY 3
Lisbon
Half of us took the yellow bus tour to learn more about the entire city of Lisbon and the other half took a surf lesson in Costa da Caparica. Can you guess which half of the group I was tagging along with?? LOL.
By the way – if you ever go to Portugal, keep in mind that August is HOT. I'm talking hot, dripping sweat from places I've never dripped sweat from before hot. Pack accordingly.
One of my favorite evenings of the trip was our private Sunset Boat Cruise with Leonardo through Airbnb. He took us out on the water in his sailboat so that we could see Lisbon from a different perspective, taught us so much history, and ended the night with wine and cheese. Highly recommend!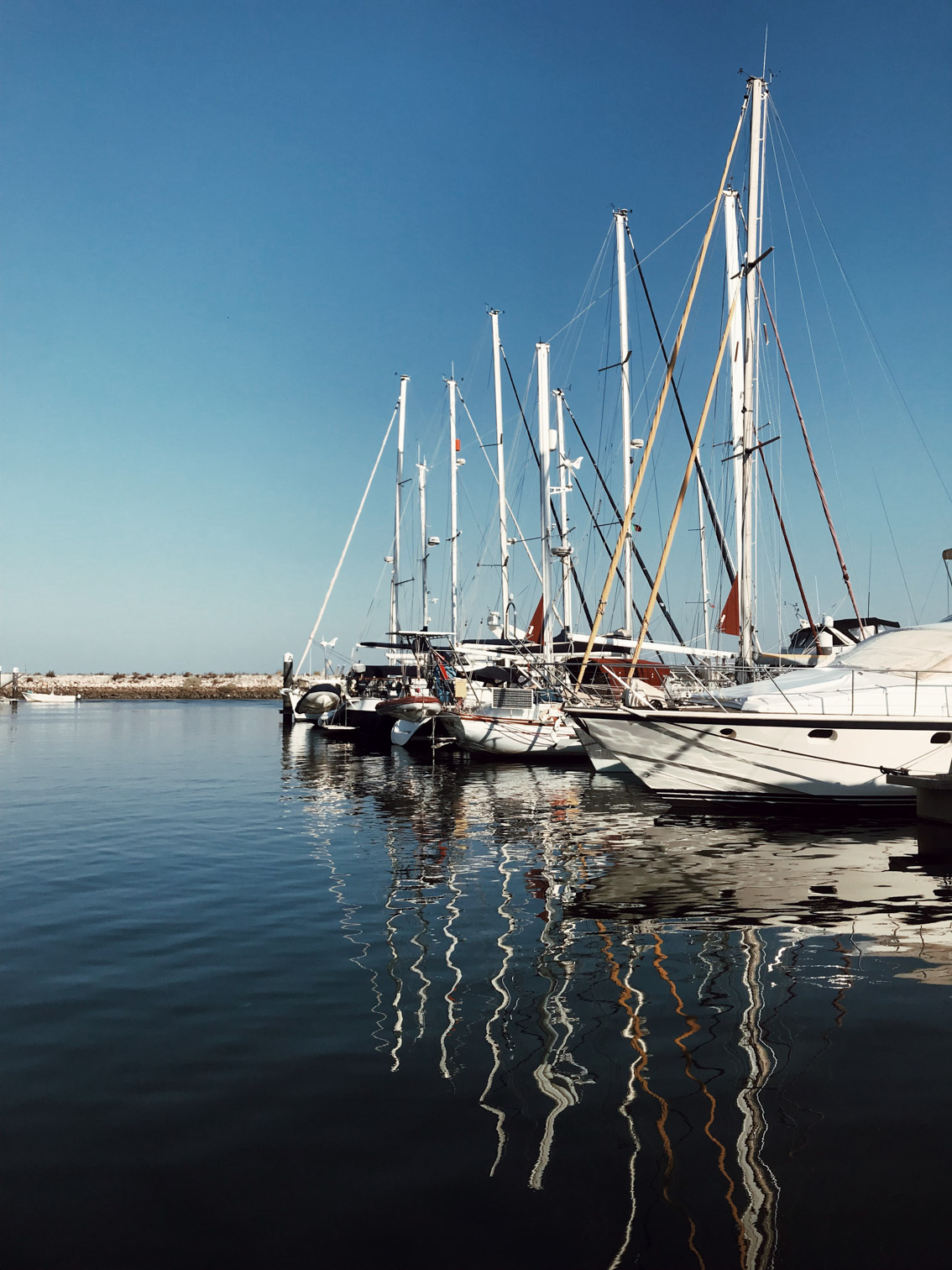 Day 4
Lisbon to Albuifera
We packed up and headed for Albuifera on day 4 to see the beaches of Portugal…
We stayed at the Grande Real Santa Eulalia Resort for this leg of the trip and it was a nice break from the hustle and bustle of Lisbon!
We just lounged at the resort this day and had dinner at the restaurant within the resort.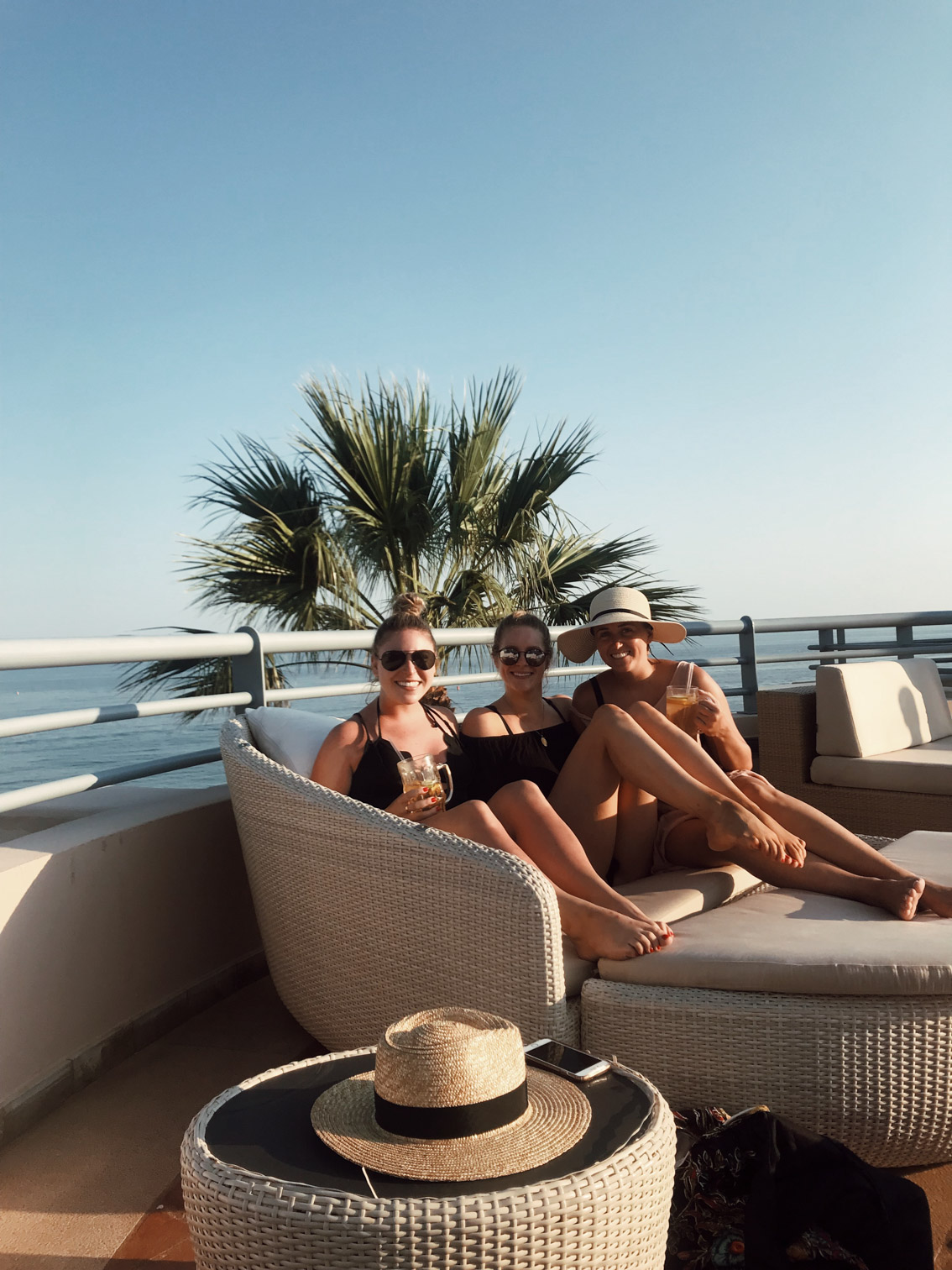 Day 5
Albuifera and Lagos
We took a chartered sailboat with Southwest Charters out of Lagos for the day. Also highly recommend this (drinks included!)
We were able to customize our day along the coast of Algarve where we saw Ponta de Piedade, swam in a lagoon, and took a water taxi from the boat to have lunch in Portifamo at Borda do Cais.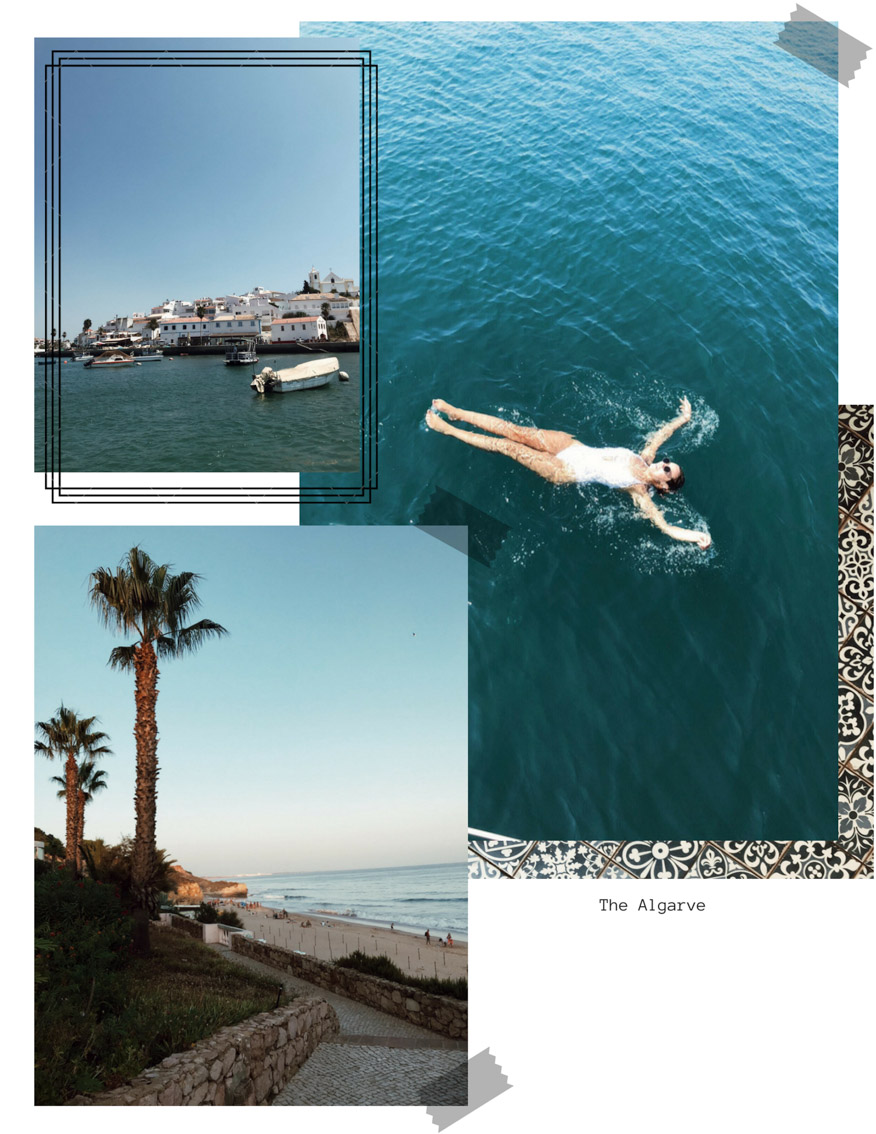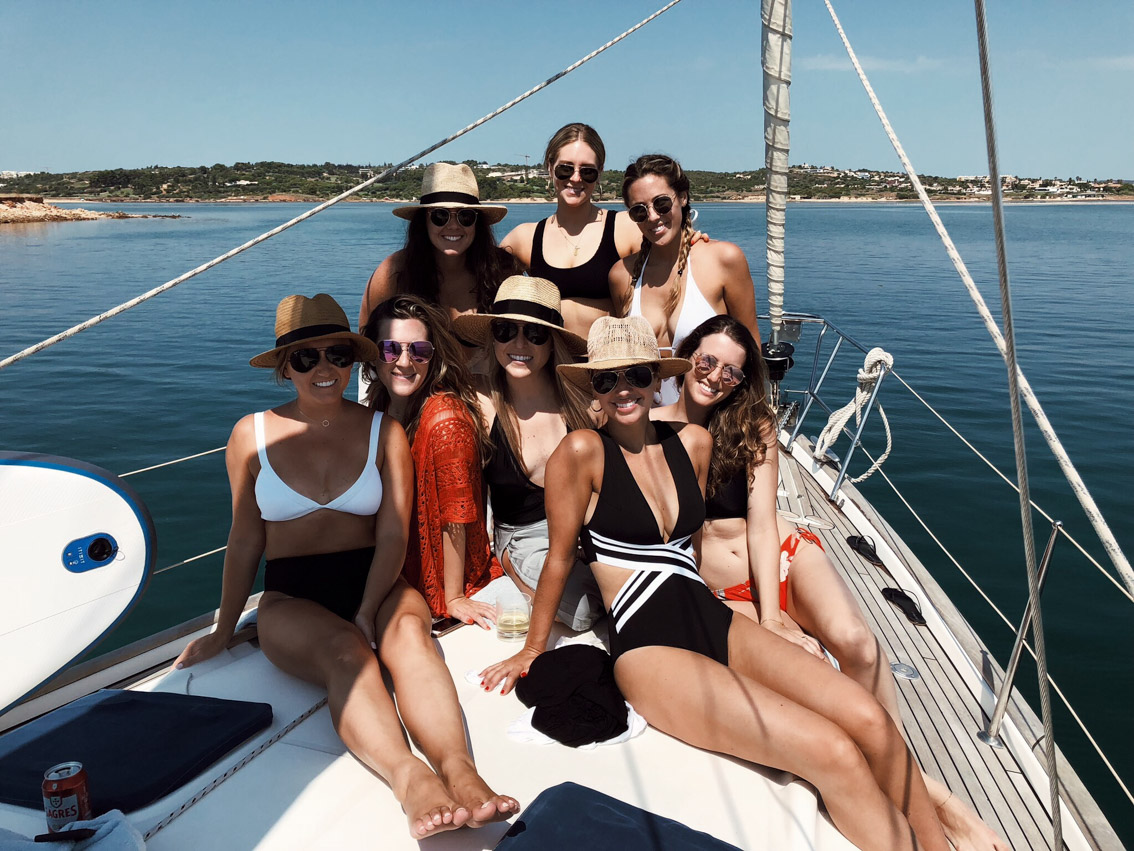 DAY 6
Albuifera
Had ourselves a pool and beach day at the resort with lots of Sangria in hand!
We ventured out to Albufeira "Old Town" at night which had a VERY lively environment – ton of lights/bars/clubs and restaurants!
Had dinner in Old Town at Tasca Terraco.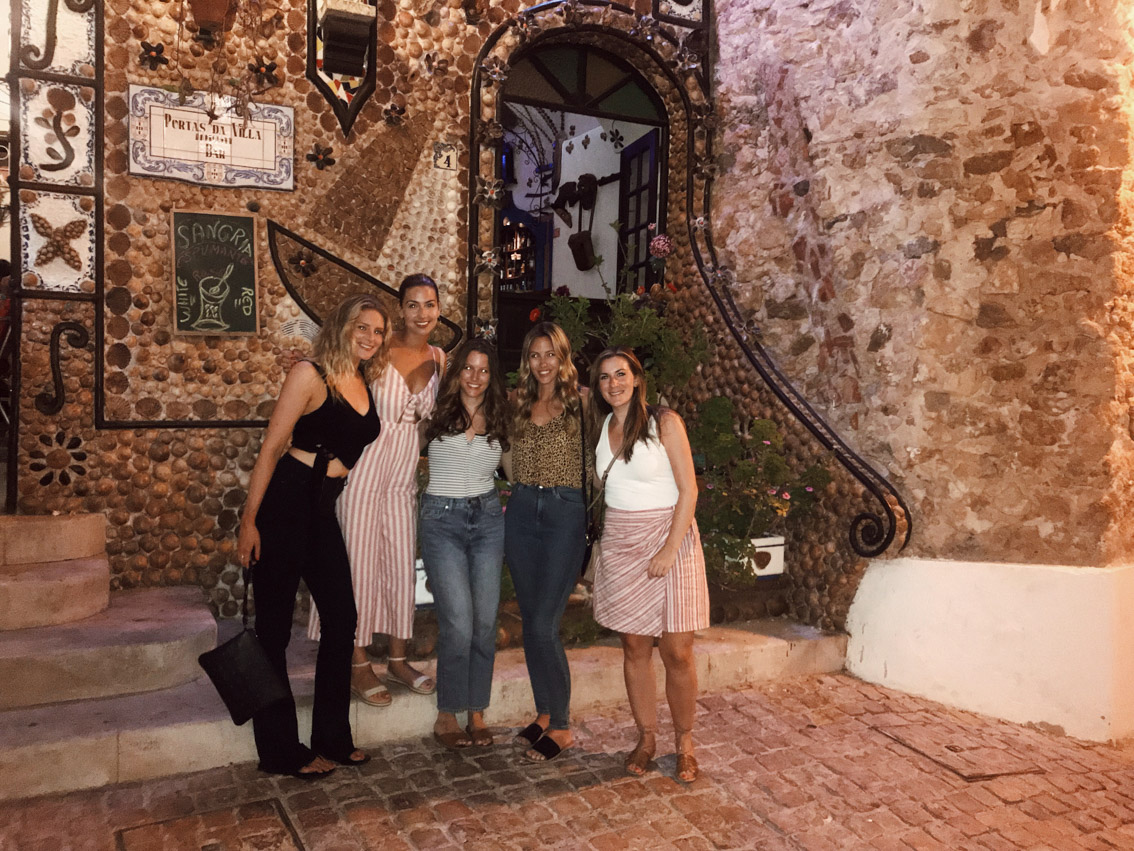 DAY 7
Albuifera to Lisbon
We spent the AM at the beach resort then traveled back to Lisbon in the evening.
For the last leg of our trip, we stayed in a different Airbnb in Alfama. Aflama is one of the oldest districts of Lisbon and had a really cool, historical vibe. It felt a lot less touristy in comparison to Chiado.
DAY 8
Alfama, Lisbon
This day was much needed. We had been moving around so much that a day of exploring just what was around us was the perfect plan.
Had breakfast at Ma Fama which was a delicious little cafe with outdoor seating. Most restaurants do have outdoor seating in Portugal BTW. Ma Fama had lots of semi-Americanized options (still dreaming of the quiche).
We basically shopped around all day looking for the perfect souvenirs and literally "got lost" as they like to say!
Be sure to check out Miradouro De Santa Luzia (Lucy's Lookout) for beautiful views!
Restaurante Casanova for some much-needed Italian food (Portugal has a ton of fish which kind of gets old after X amount of days)
We had to check out Park Bar after dinner after hearing and reading about it. You literally have to walk up a few flights of stairs within a parking garage to get to the rooftop which seems very sketchy until you're there… just a forewarning! Worth it though! LOL.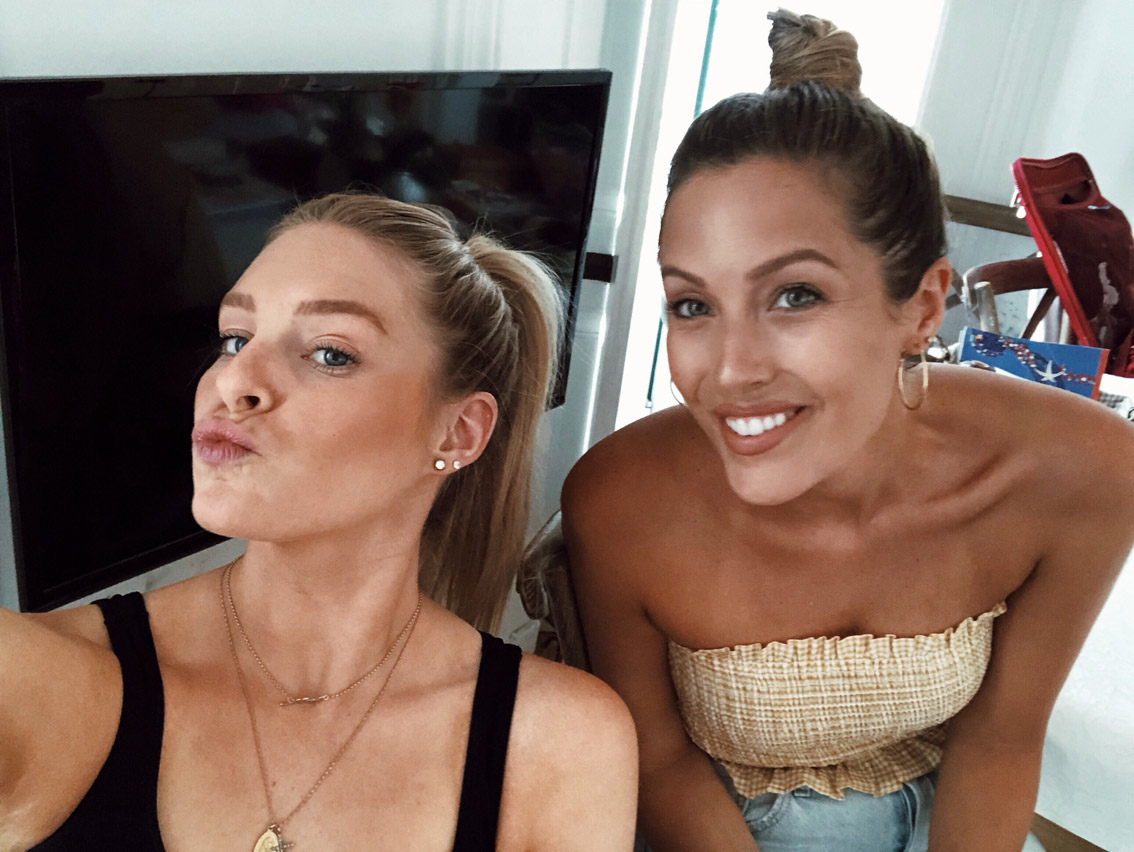 DAY 9
Alfama, Lisbon and Cascais
We had breakfast at Audrey's which had the best banana pancakes and sparkling sangria!
We took an Uber to Cascais for the day. We almost skipped Cascais but are all so glad we didn't. It's basically a beach town and marina with really chill vibes, shopping, live music, etc.
We got dropped off at Boco de Inferno to start the day trip which is a popular, picturesque rock formation/cliff located on the seaside – worth a stop!
Shopped around the outdoor stands and stopped for (more) mint sangria at Maritimo!
Dinner at Salmoura which was tapas style. Food was amazing (best meal IMO) and the staff made it fun for us! Keep in mind – they recommended we split 8 plates between 7 people and we ended up ordering 20. Needless to say, I think Portuguese women have smaller stomachs than Americans.
We ended our last night in Portugal with wine and fado at A Viela. Fado is a genre of music that goes back to the 1800's in Lisbon. It's hard to explain but we were told that fado is very expressive and heavy hearted in nature. A local told us that people would go to the pubs to listen to fado when they were going through a breakup or a hard time.  We couldn't understand what the woman was singing about but it was powerful and gave you chills! Definitely a cultural experience you must try if you're in Lisbon.