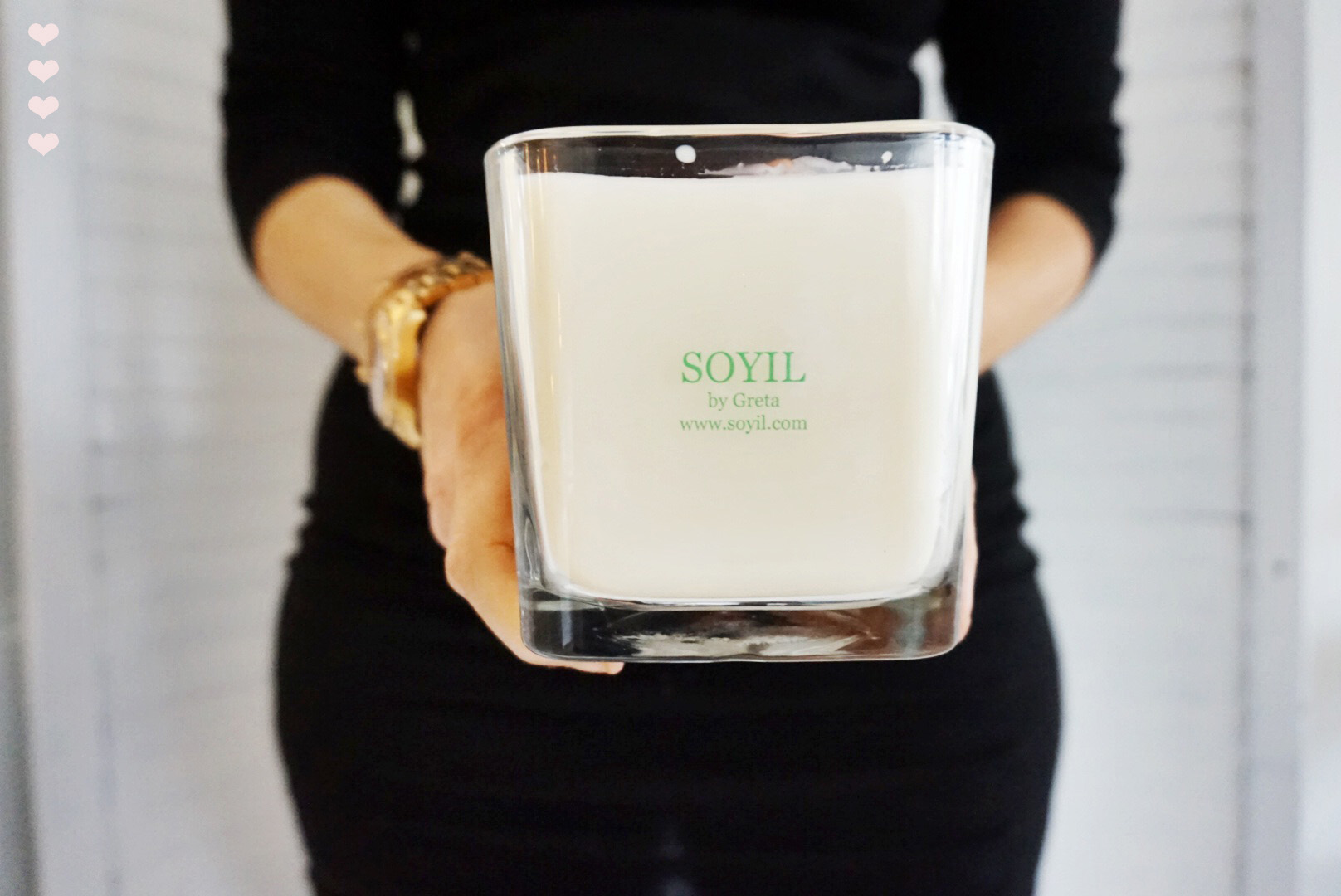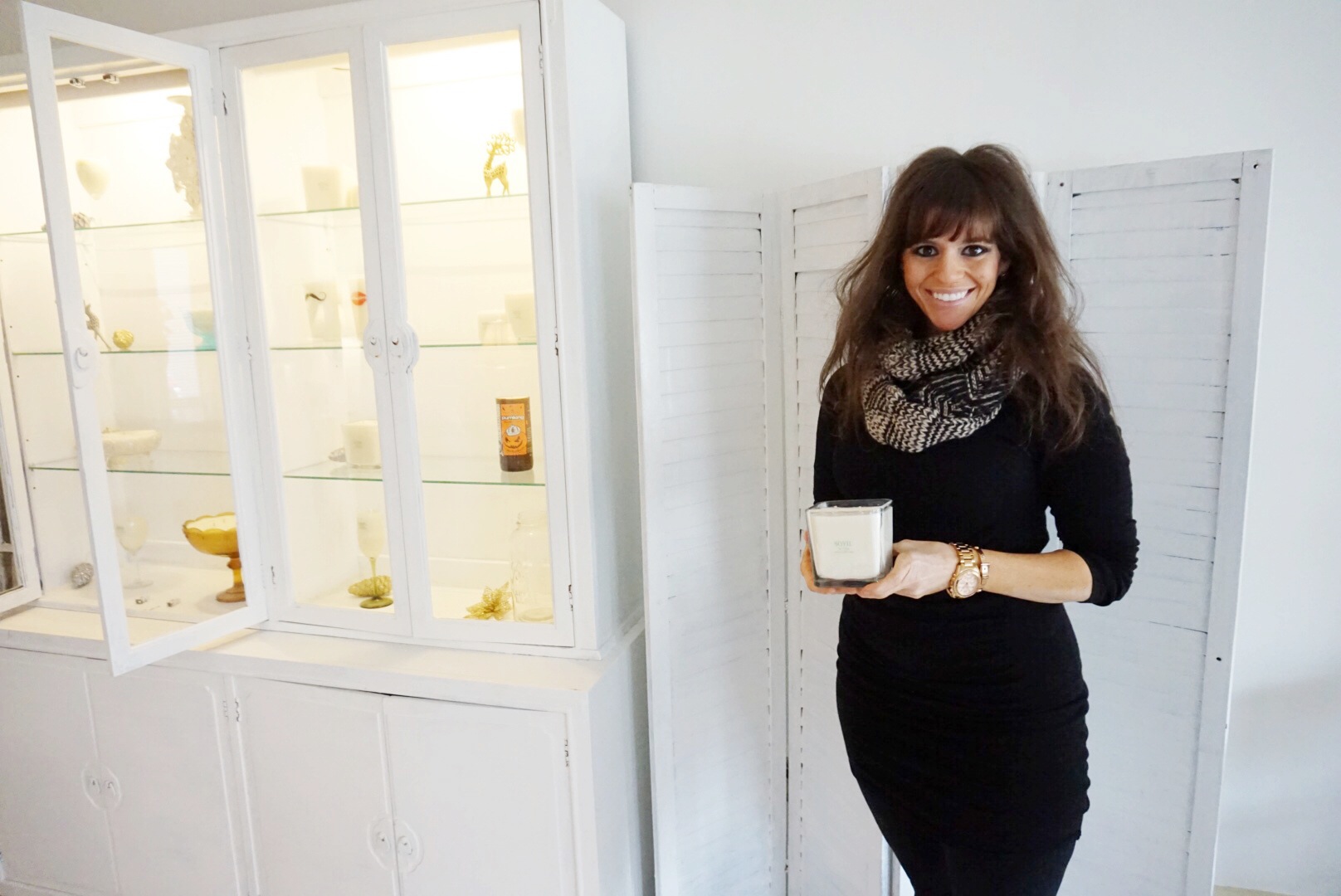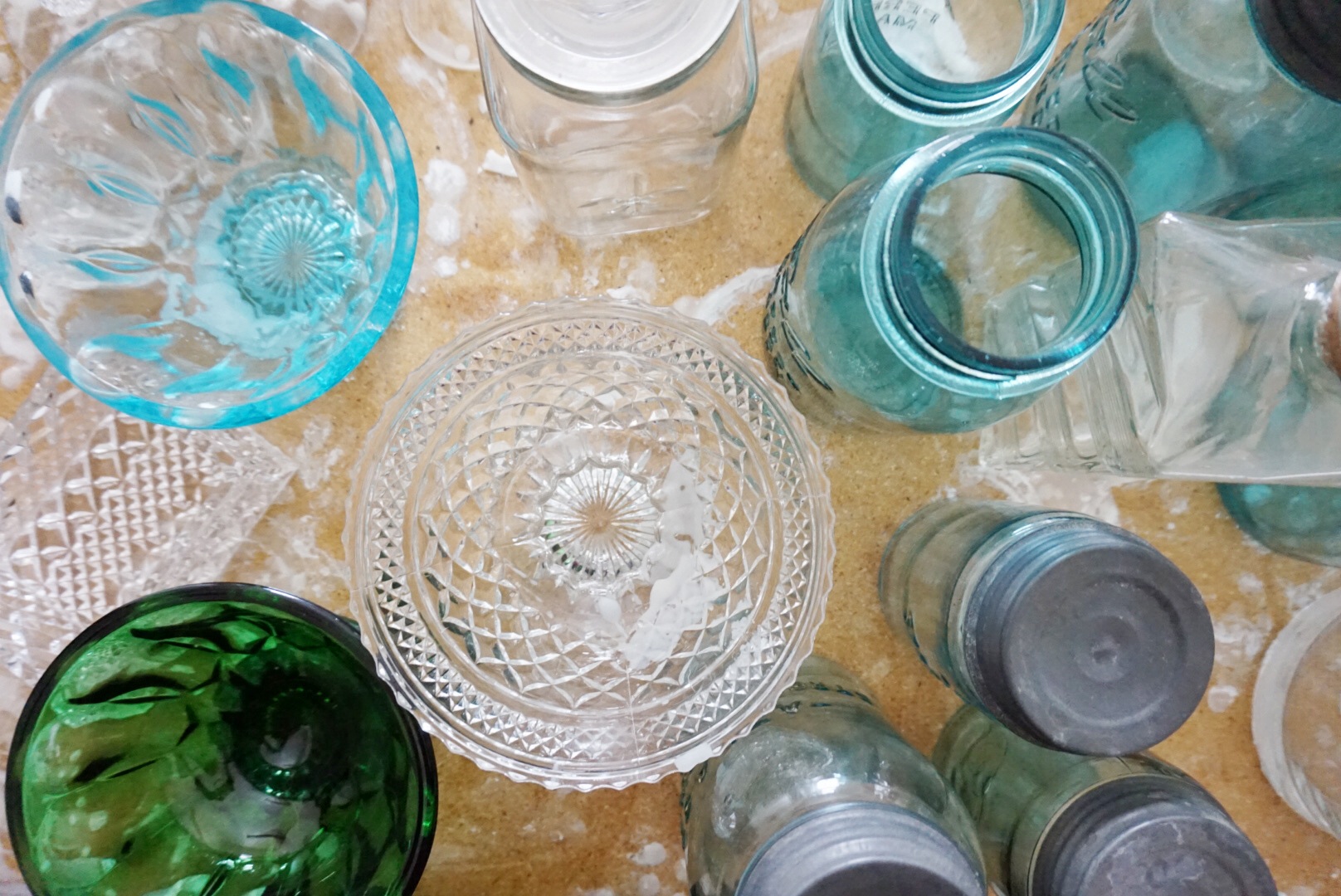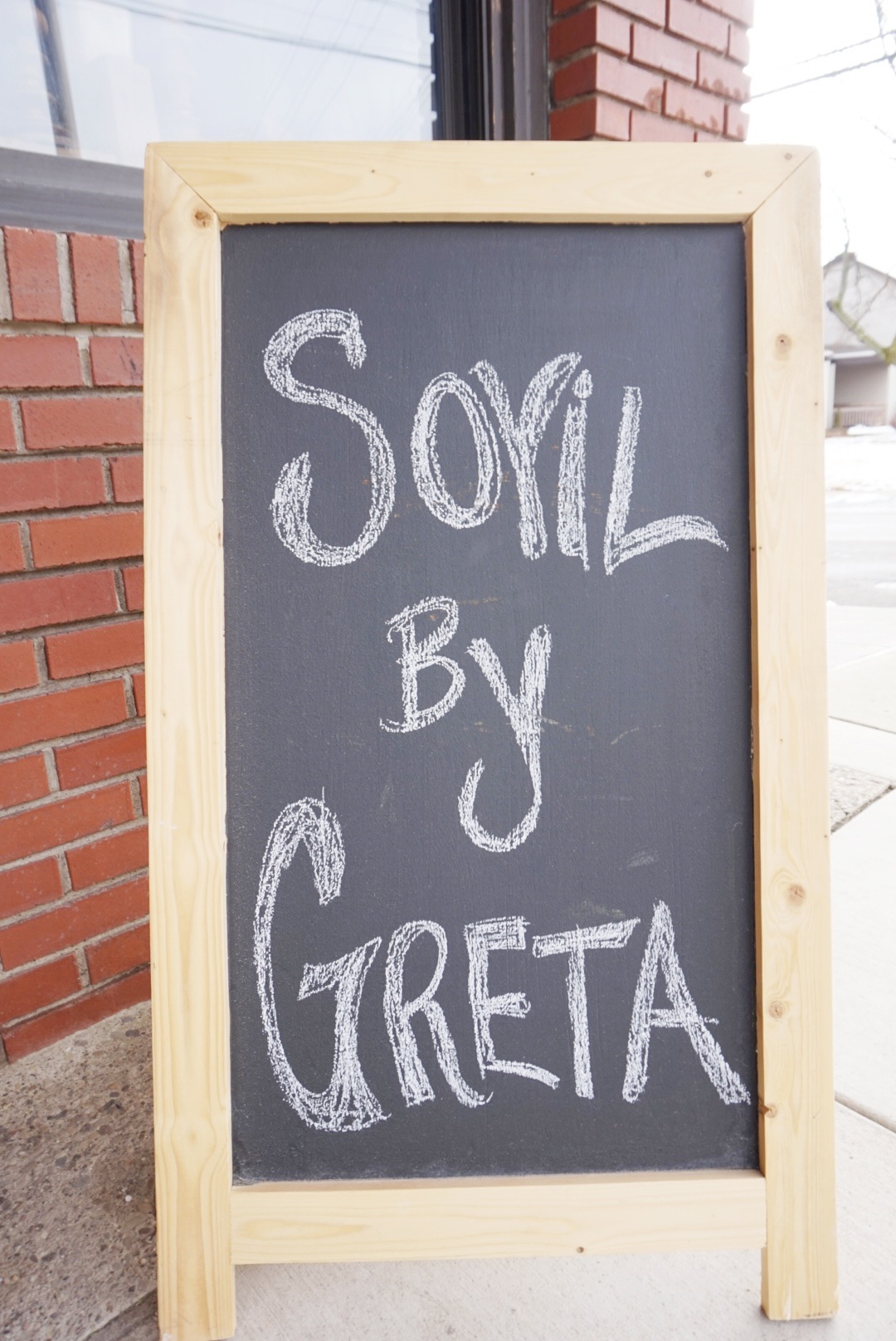 A few weeks ago I met with Greta Falvo, owner & creator of Soyil Candles at her shop in Pittsburgh (so cute, BTW!). This chick is a major #GirlBoss. Not to mention she is so sweet, funny & super laid back (she literally busted out a whole cucumber and bit into it while showing me around! Love a girl who gives no craps about what people think)
I also have maaaaaajor respect for people who drop everything to chase their dreams. It's so easy to just go with the flow of what society expects so it was extremely inspiring to hear her story. But I'll leave that up to her. Let's chat with the woman of the hour.
Hi again, lady! Go ahead and introduce yourself.
G: Hi! My name is Greta Falvo and I am the owner and founder of Soyil Candles by Greta, a product manufactured in my favorite city– Pittsburgh, Pennsylvania! …Lover of nature, food, wine, music, champagne, all things vintage, and home decor :)
Tell us a little bit about Soyil Candles. 
G: My goal was to create a highly scented, earth-friendly, and classic candle for the home. Home design / home decor is very important to me. I wanted to create a simple design to go with any room or space. It's easy to make a candle but not easy to make a GOOD candle. A lot of science goes into the process. Lots of testing and lots of errors :) My Almond Cake candle was the first candle that was a hit! People fell in love with the almond torte scent. It's my signature scent and the most popular year round. 
Each soy candle is handmade in small batches to ensure a high quality product. Hours, months, and even years of testing are completed before I offer a product. I am candle-crazy so I am a perfectionist when it comes to my soy candles.
How & when did Soyil come to be?
G: I first started making candles in 2009 as a hobby but in 2012 I went official! When I started working in the radio industry, I stumbled upon soy candles and fell in love with the clean burning and more natural option of soy. I started researching and learning the candle process…(I have always loved making crafts as a little gir). It was the perfect place / creative outlet while I worked in radio (music is another passion of mine!). 
All of your scents smell ah-ma-zing. What is your personal favorite?
G: Thank you! I have many popular scents that are offered year round as well as seasonal scents. But my personal favorite has to be Home Sweet Home. I have always been a cinnamon and spice kind of girl. I can't get enough of this scent!
Since you are one, who is YOUR #GirlBoss crush? ;)
G: Aw thank you! You are as well! I LOVE THAT TERM. So empowering. I watch a lot of cooking shows and DIY shows with inspiring educated women that I look up to… Giada De Laurentis and Ina Garten from Barefoot Contessa are just a couple of women who have built empires– they inspire me to work my @$$ off! There are so many fabulous, strong women… but if I had to choose: BEYONCE and J-LO! Real women, loving women, fierce, family women. Both beautiful and sexy, yet classy. During my morning workouts, those girls are the first on my playlist.
Anything we should look forward to in the near future with Soyil?
Yes, I am working on a completely organic candle line. I am also working on a custom glass Valentine candle — limited inventory!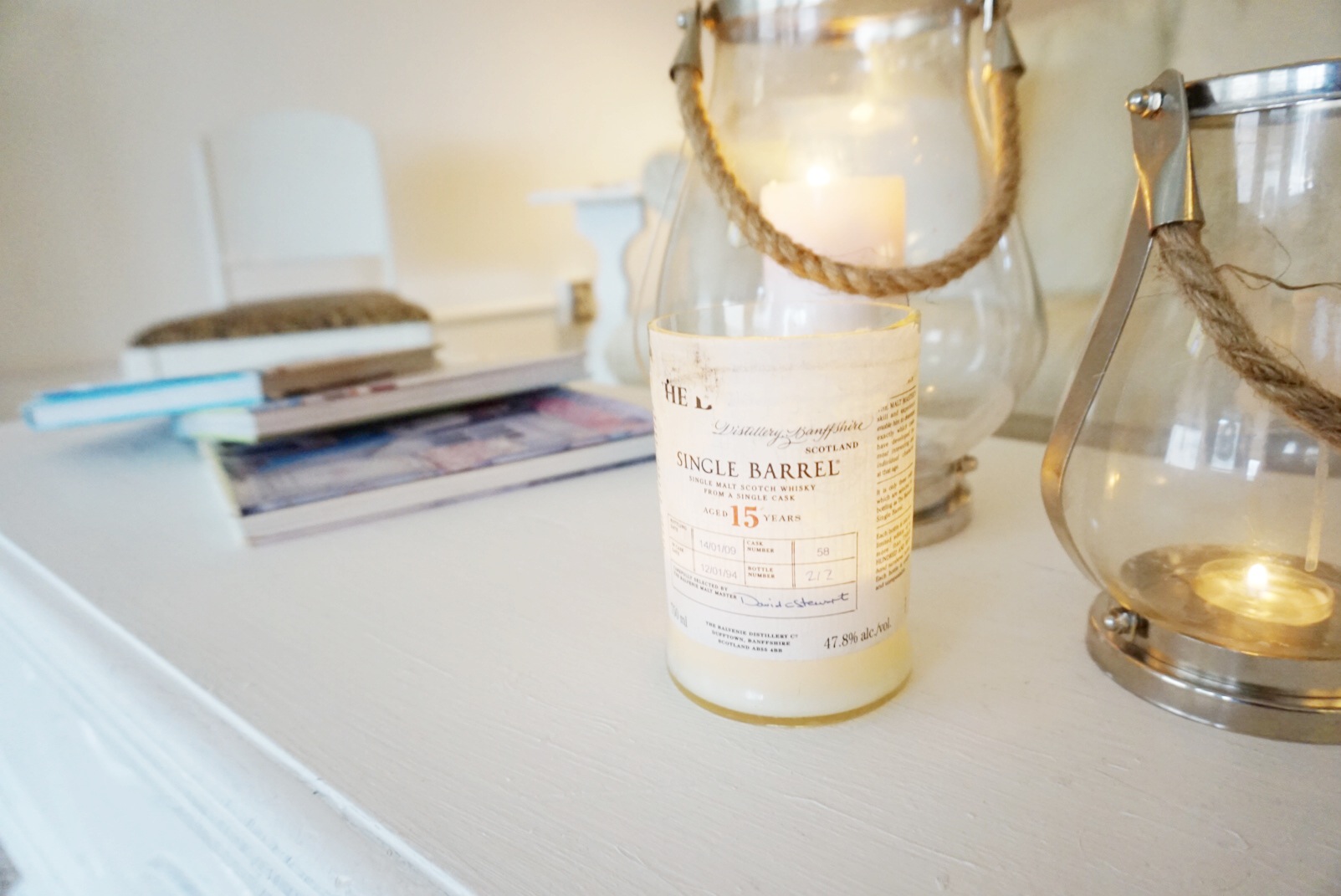 (she even creates custom candles in specialty glass pieces like this whiskey bottle!)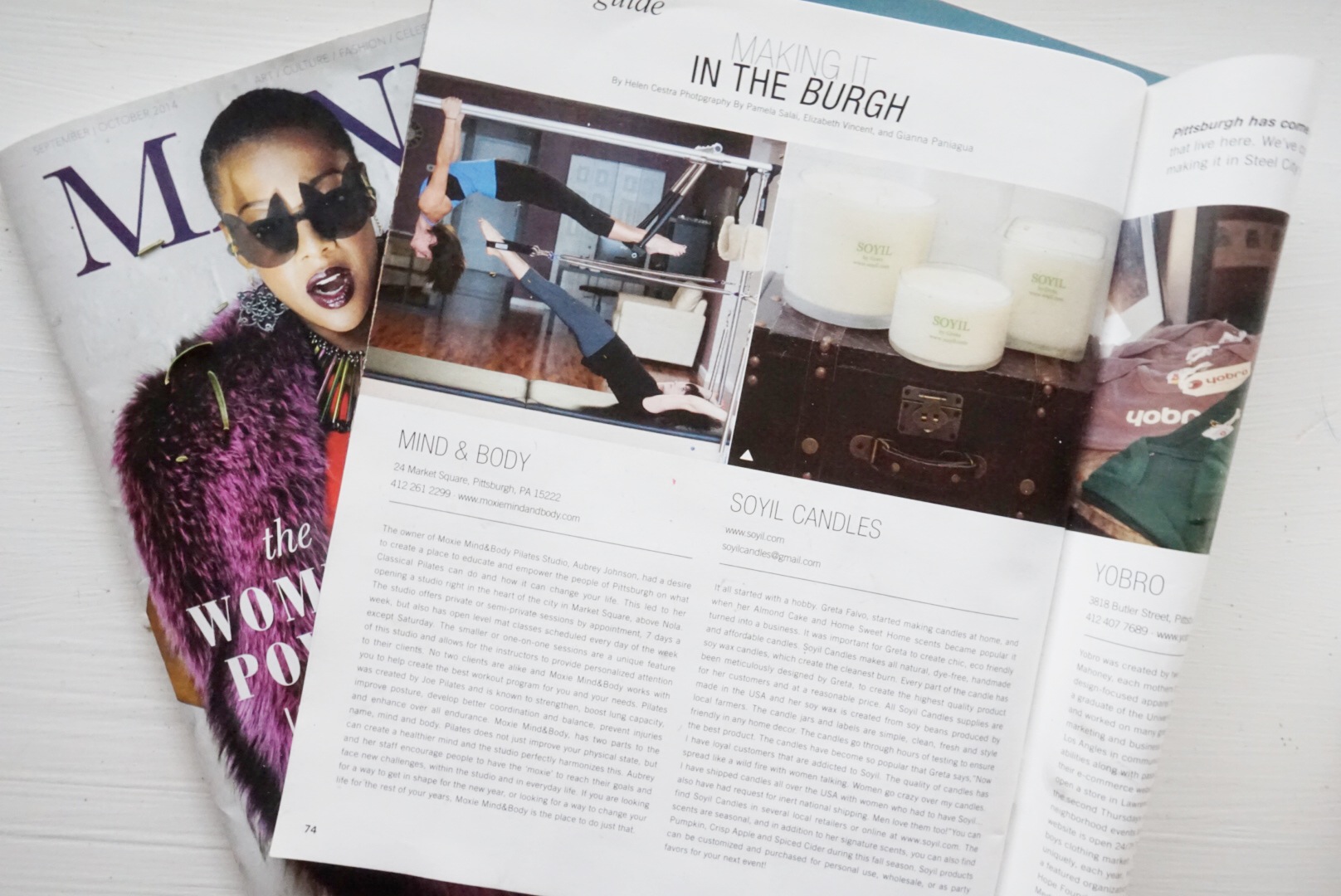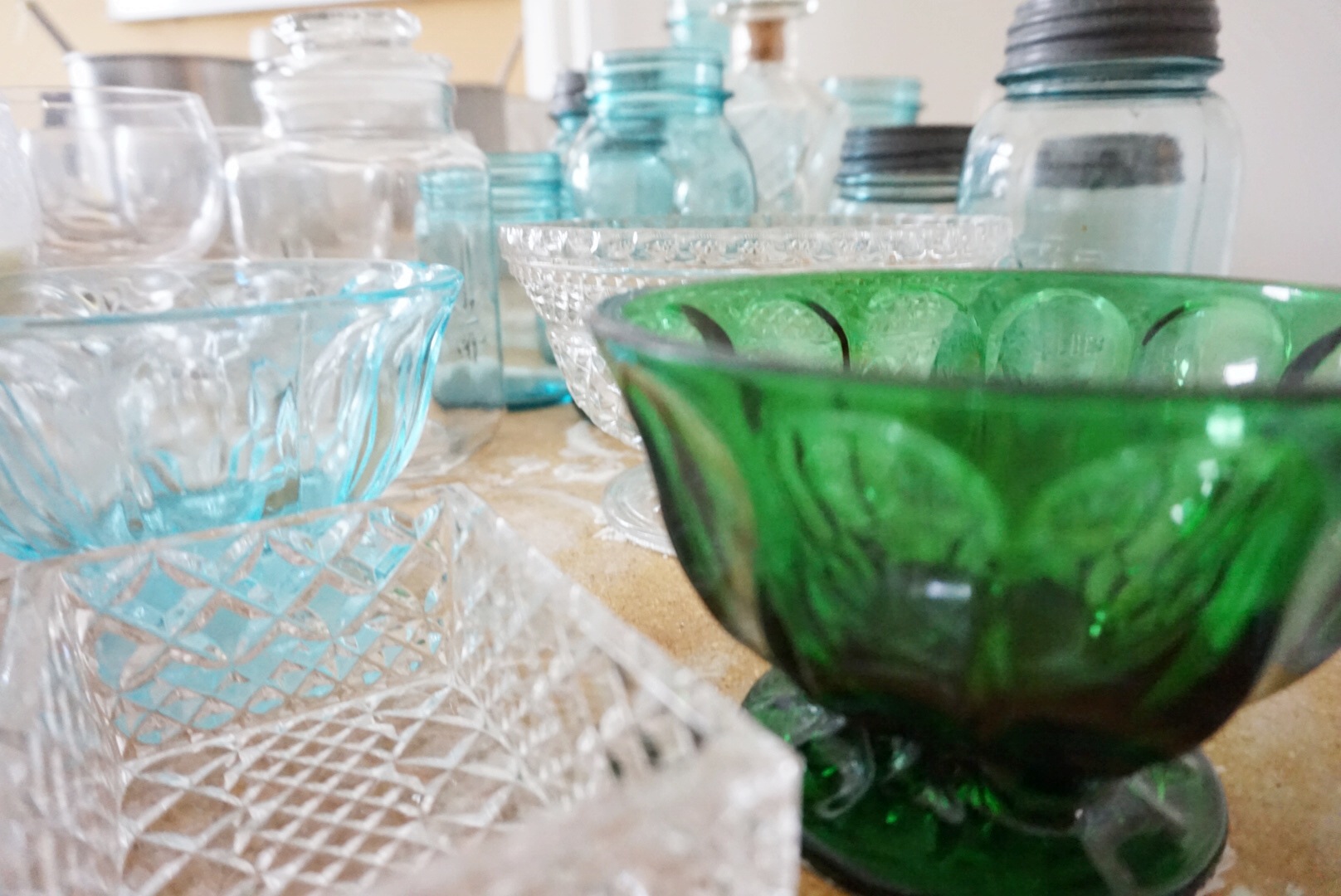 (antique glass!! … obsessed with the blue mason jars)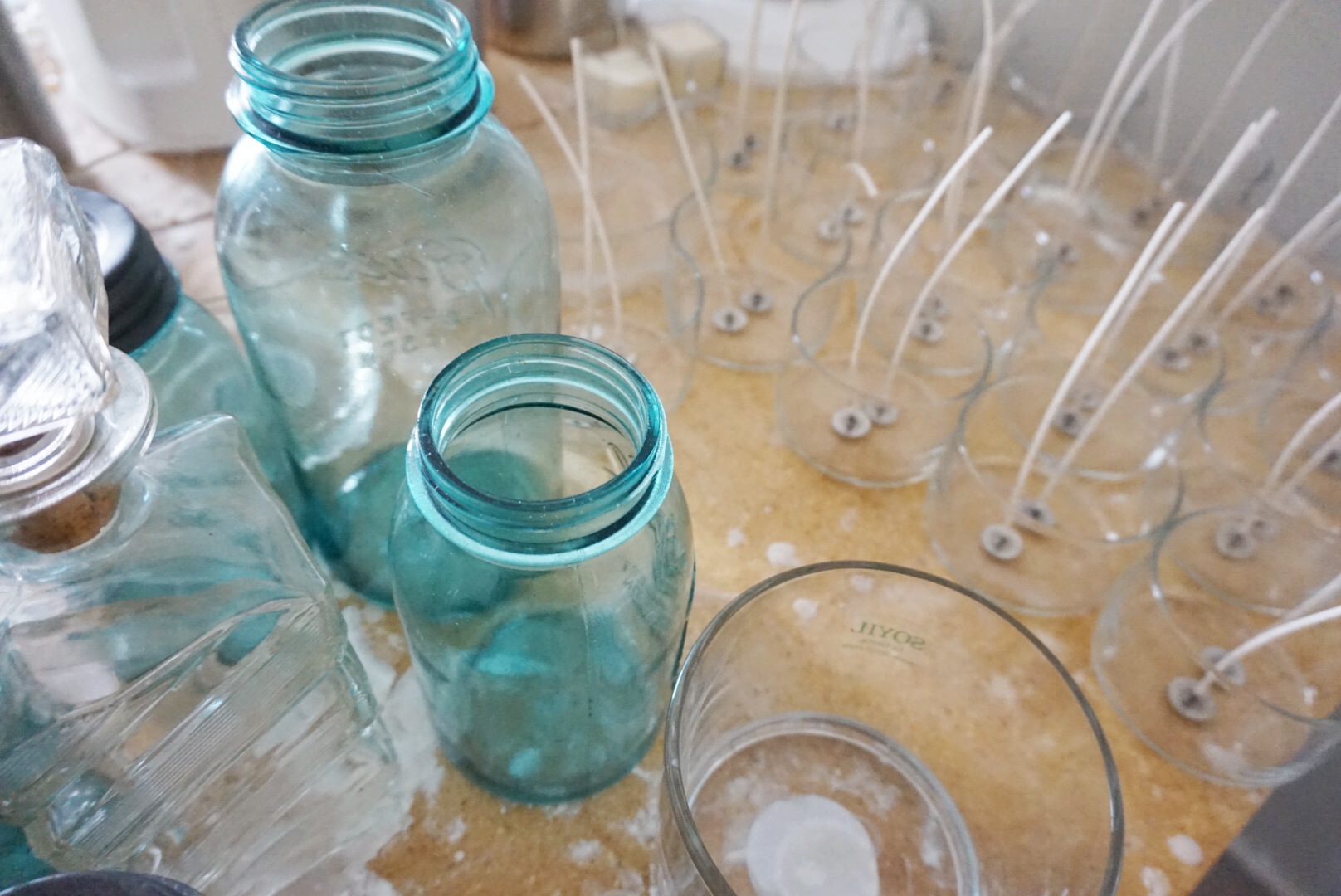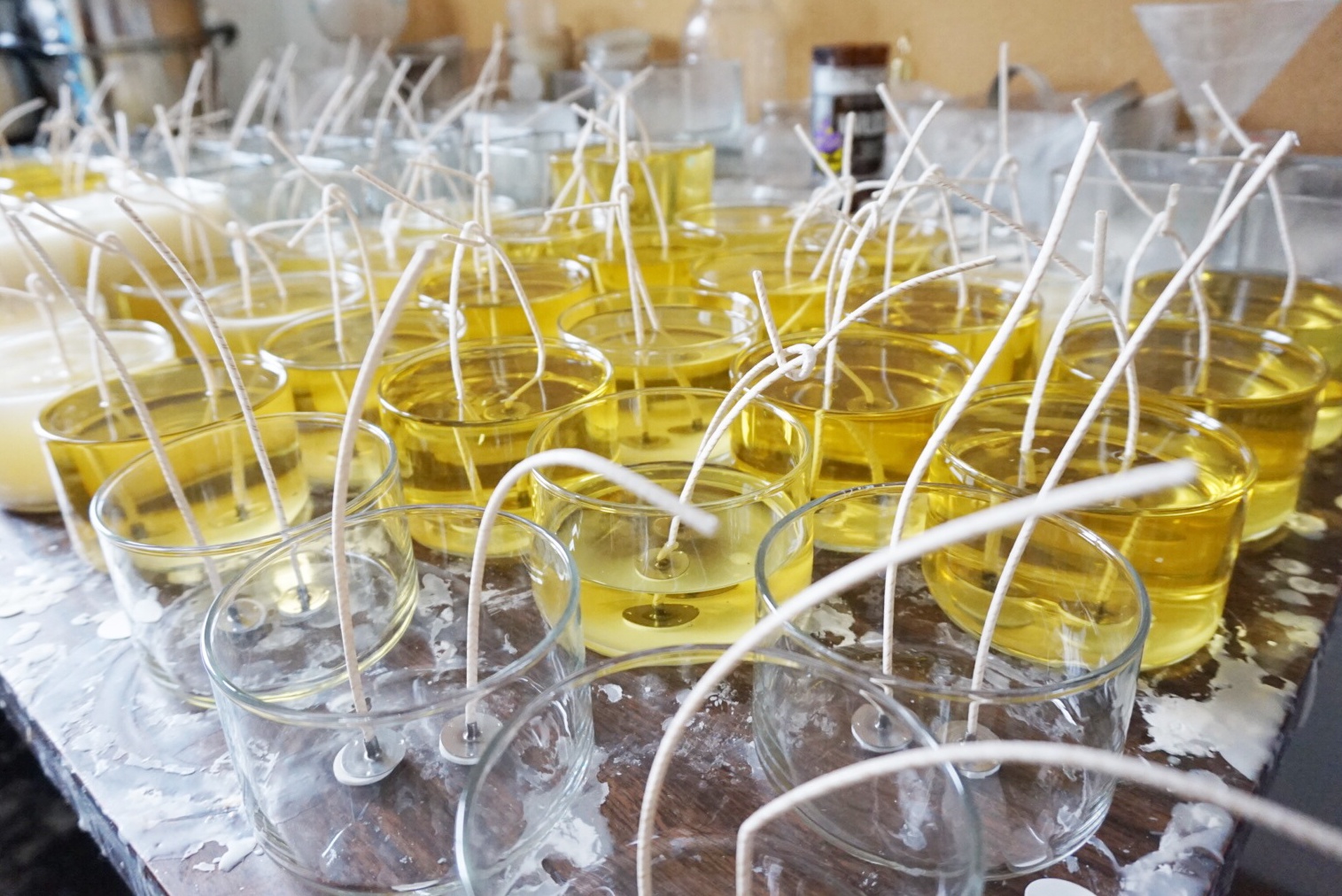 (suppppper neat watching the creation process!)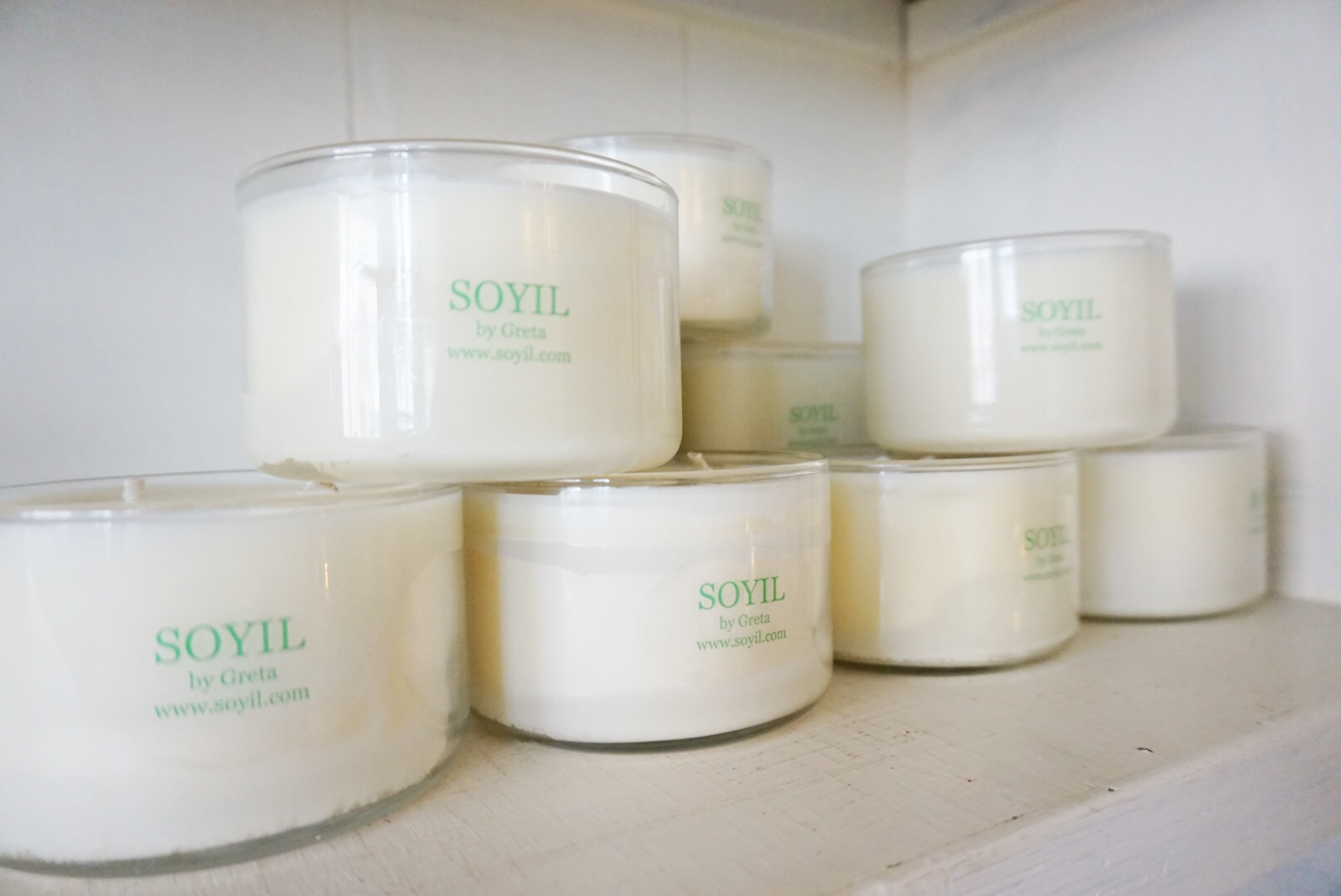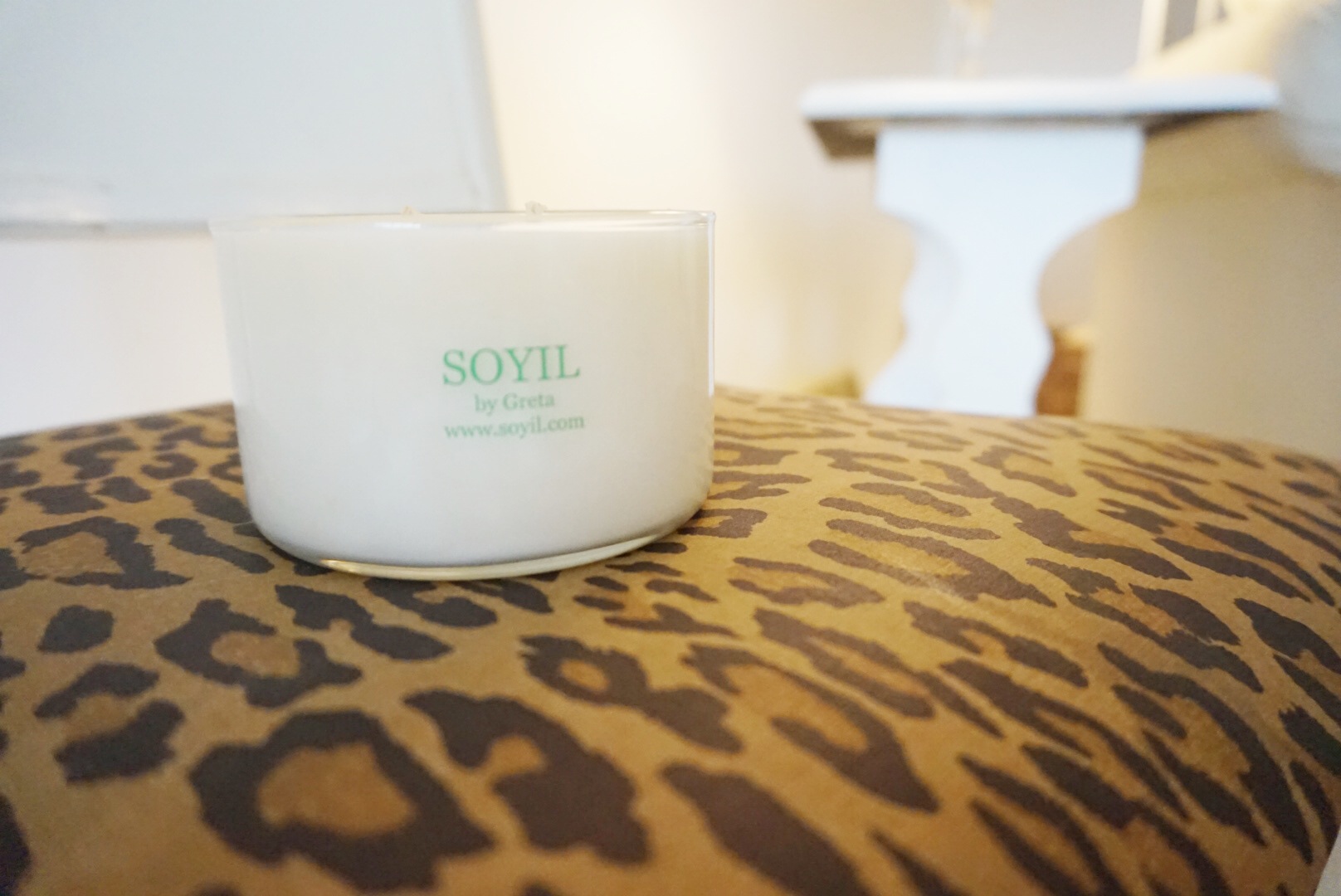 (it was so hard to pick a favorite scent… I went with her "Banana Nut Bread"… ohmygerddd)
Don't miss Greta's new Valentine's Day-inspired scent, "Rose Champagne". I got the chance to smell-test it when I visited her shop and it is to die! Think: sweet sparkly champagne poured over berries… yes, please!
If you don't follow me on Instagram then you maybe missed the memo that Greta and I are hosting a little giveaway.
+ INSTAGRAM GIVEAWAY DETAILS: head over to this instie picture & follow the directions from there. Goodluck!
X, j
Shop Soyil candles HERE !!
Check out Soyil's Facebook / Twitter / Instagram / Pinterest