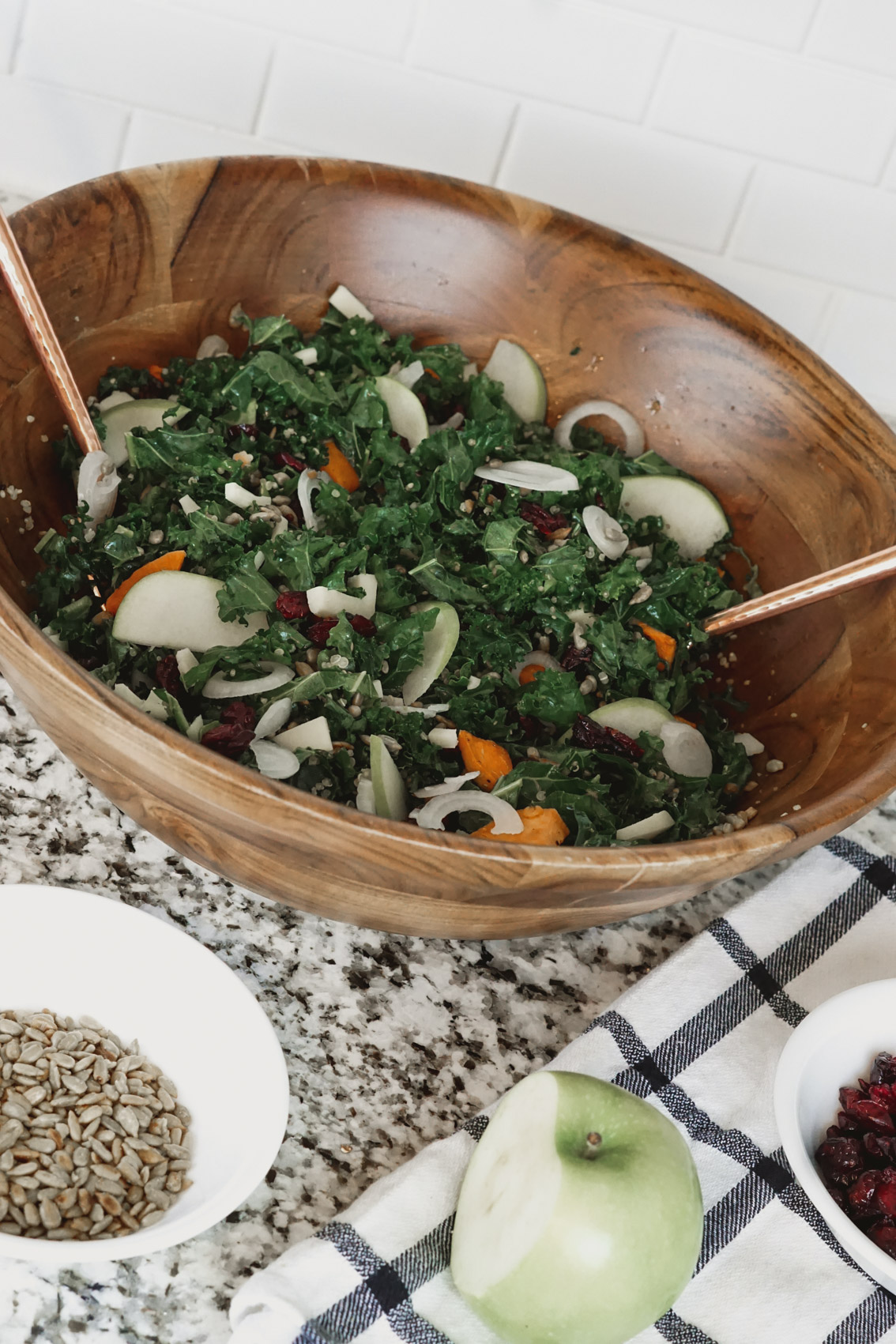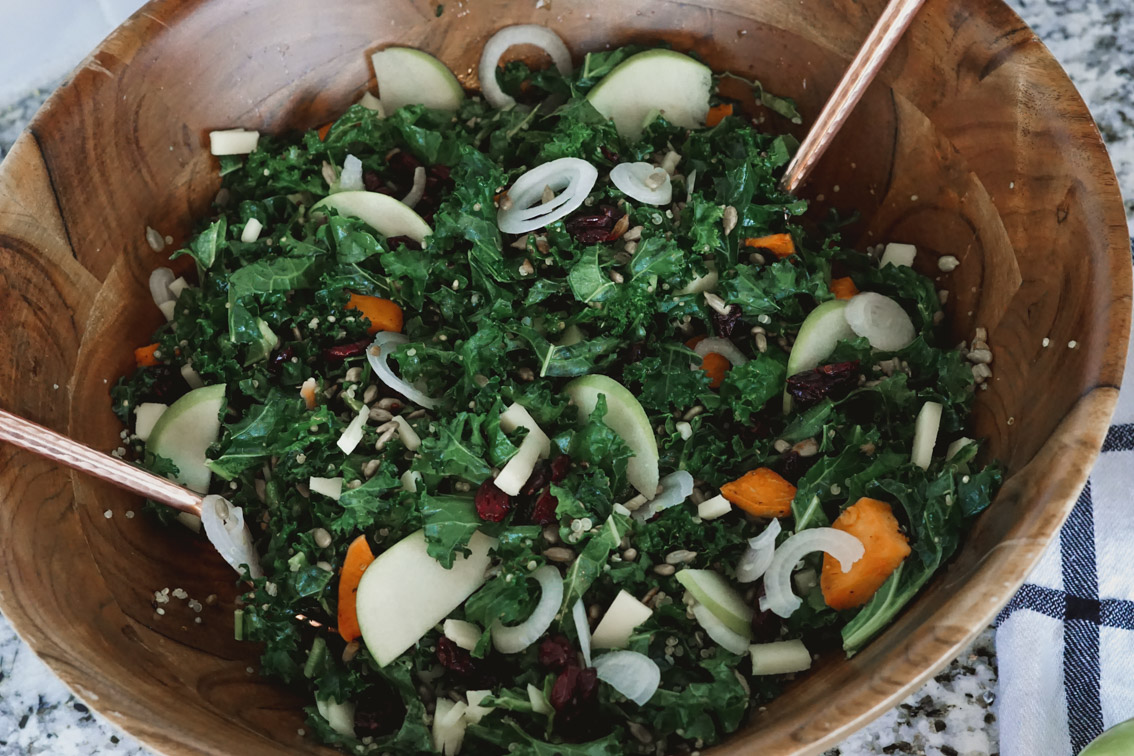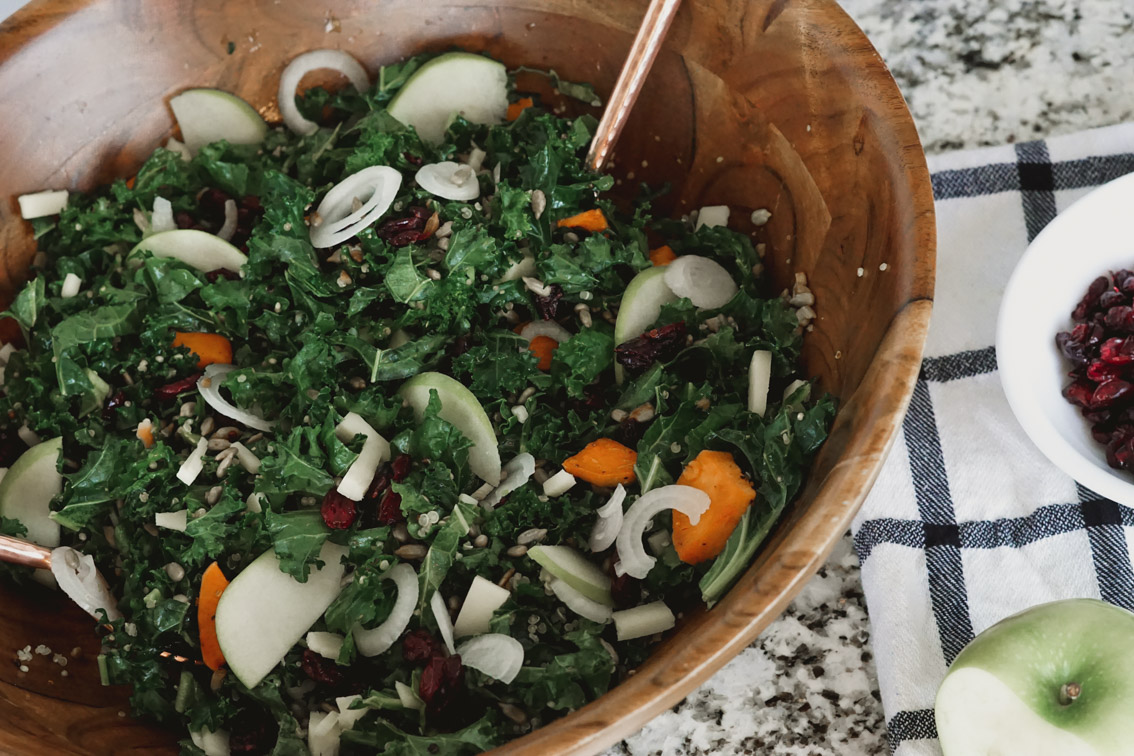 SHOP THE POST


Not sure what to bring to Christmas dinner? Or maybe you're hosting this holiday season but need recipe recommendations? I've got you covered.
This gorgeous salad was a hit when I made it for my family a few weeks ago. And there are so many different ingredients and toppers that you can add (or scratch) to make it perfect for the group you'll be serving. Recipe inspired by FoodieCrush.
WHAT YOU'LL NEED FOR THE SALAD:
KALE (I'VE USED SPINACH TOO!)
QUINOA
SWEET POTATO OR BUTTERNUT SQUASH
APPLE
SHARP WHITE CHEDDAR CHEESE
DRIED CRANBERRIES
1 SHALLOT
TOASTED SUNFLOWER SEEDS
WHAT YOU'LL NEED FOR THE DRESSING:
8 TBSP APPLE CIDER VINEGAR
4 TBSP GRAINY MUSTARD
8 TBSP OLIVE OIL
4 TBSP MAPLE SYRUP
SALT + PEPPER
INSTRUCTIONS:
Whisk your dressing together.
If you've never massaged kale beforehand, you're definitely missing out on a key step. This makes the kale more tender but still holds it's crunch. Do this next with 1-2 TBSP of the dressing and set aside.
Cook the quinoa.
The sweet potatoes/butternut squash definitely add extra prep time but is worth it for a special occasion in my opinion. Adds some color! For this, I just cubed it, tossed in coconut oil, seasoned with S+P, and baked on 400 until soft. Set aside.
Again, the toasting of the sunflower seeds isn't necessary but I do prefer the flavor. Grab a skillet. No need to spray or use any oil. Toss your sunflower seeds around on medium heat until they brown a bit. Be careful not to burn. Set aside.
Chop or grate the white cheddar. Chop or slice the apple. Sliver the shallot.
Add all ingredients together in a bowl and dress the salad. You might not use all the dressing FYI – a little goes a long way!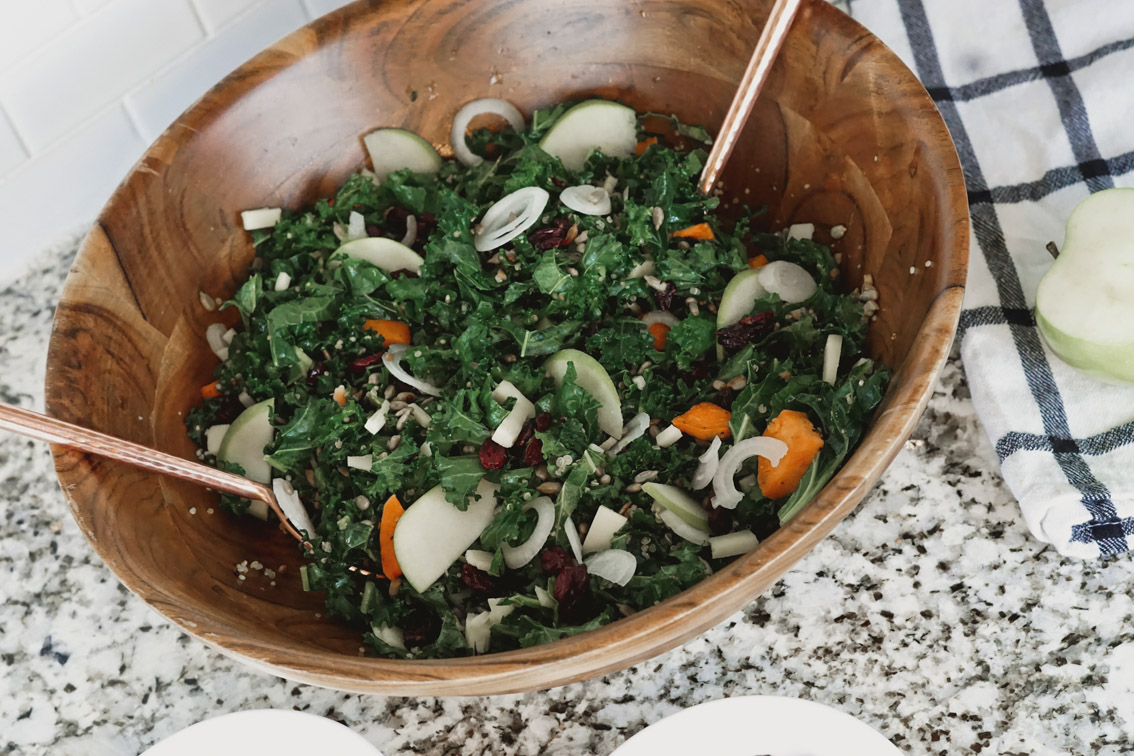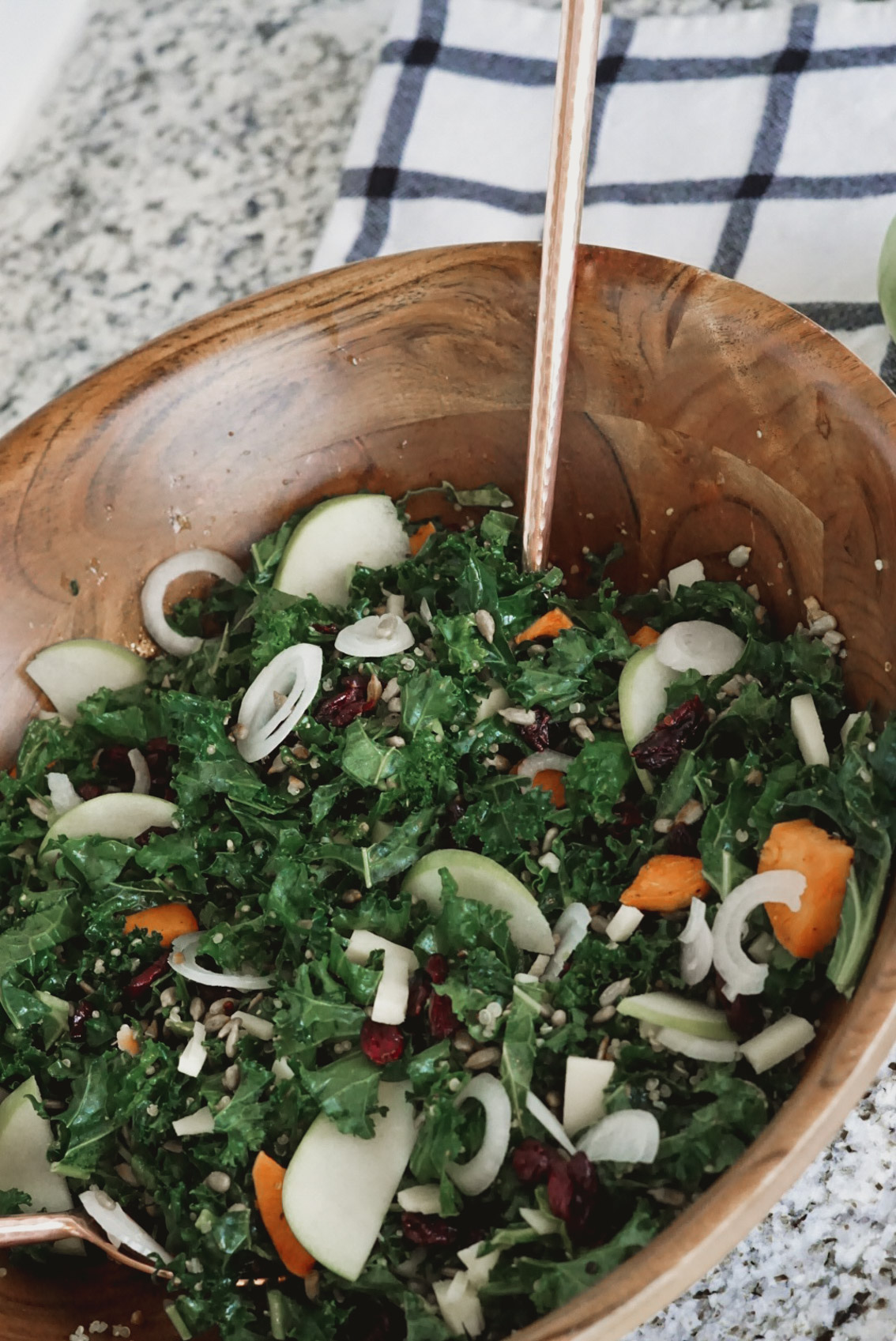 Need gift ideas? Check out my 2018 holiday gift guides here!